Many men and women yearn to get back their youthful days. As we age, our skin is the first area to give it away. Wrinkles, sagging, dark spots, and thinning of the skin are all common signs of aging. But is there something that can undo that?
There is no elixir of youth that can keep you looking young forever, but there is a way to diminish these tell-tale visible signs of aging. Hydrolifting is a newly-introduced non-surgical cosmetic procedure that has shown substantial results to make your skin appear much younger. If you're new to the term, Introstem's here to cover it!
We're a brand that believes in tangible results! Our revolutionary skincare products incorporate well-researched, balanced formulas to be gentle yet effective on your skin. In this read, we'll be diving a little deeper into the world of hydrolifting and giving you an exclusive look at our Hydrolift Collection.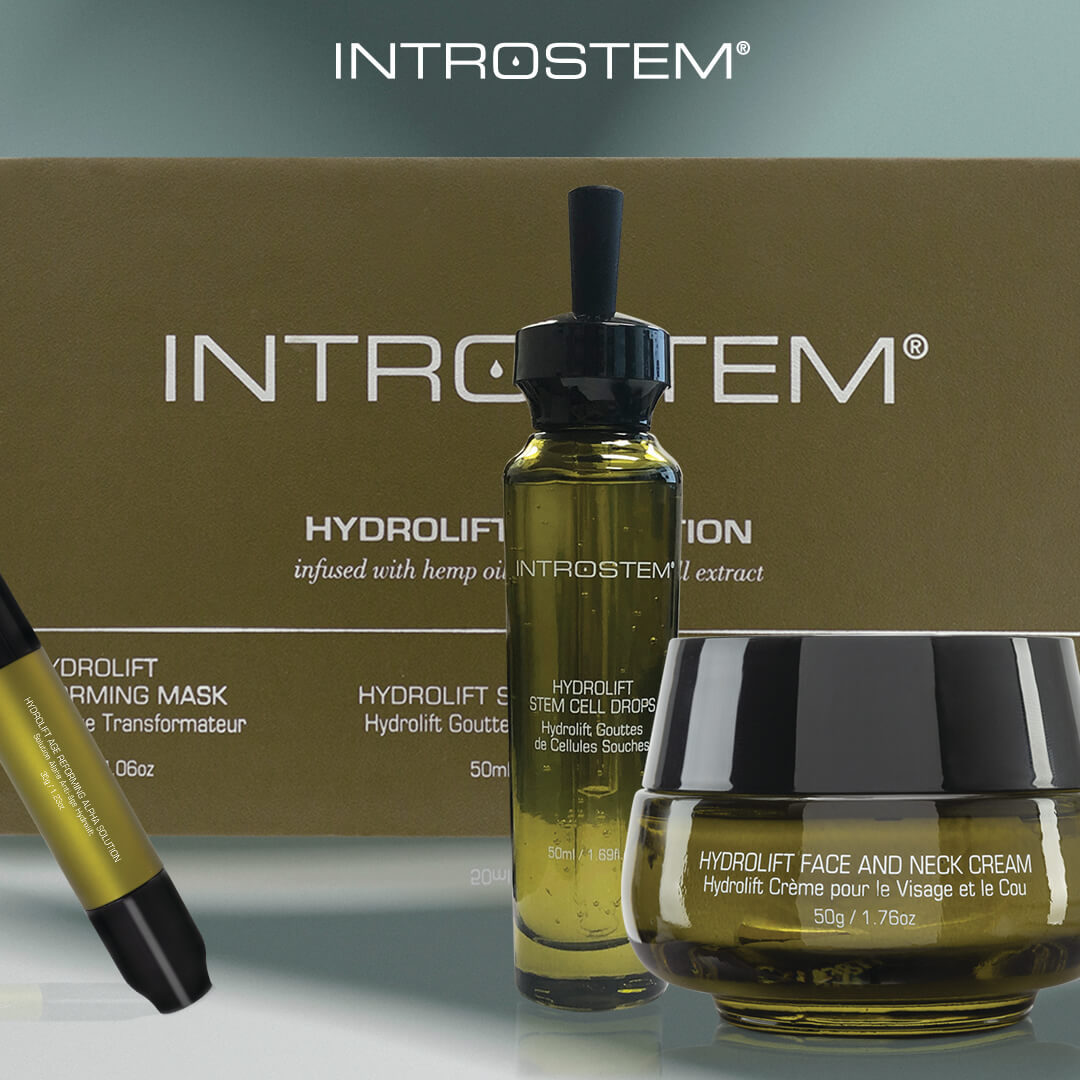 What is Hydrolifting?
You might be familiar with facial fillers. They're gel-like substances that are injected just underneath your skin via a syringe to make it firmer. This cosmetic procedure is highly popular among celebrities who would rather avoid the scalpel to get a younger look. They tend to contain different substances like hydroxyl apatite, polymethylmethacrylate, and poly-L-lactic acid, but the most popular one is hyaluronic acid.
Hydrolifting is the term given to the newly-introduced cosmetic procedure of injecting hyaluronic acid into your skin to smooth wrinkles and make your skin appear firmer than before. 
The reason this filler has become widely popular is that hyaluronic acid is a natural component of your skin's connective tissue. Replenishing your skin's supply of natural hyaluronic acid can help radically restore and revitalize your skin. Through hydrolifting, you can achieve a youthful, renewed look and instantly forget about your sagging skin problems.
How Does it Work?
Hydrolifting has emerged as a novel method of rejuvenating the skin. The process involves the use of microscopic droplets of hyaluronic acid with a high percentage of similarity to your skin.
These droplets are inserted through microinjections just underneath your skin's outer layer. Hydrolifting helps restore the deep layers of your skin, enhancing your skin's internal moisture content and potentially reinforcing its ability to produce collagen. You'll notice significantly tighter, firmer skin after the procedure.
What's more; by potentially improving collagen production, your skin will likely keep experiencing gradual lifting and contouring over the course of two to three weeks following the Hydrolifting procedure. As a result, you'll experience increasing firmness and elasticity, taking you back to your younger days.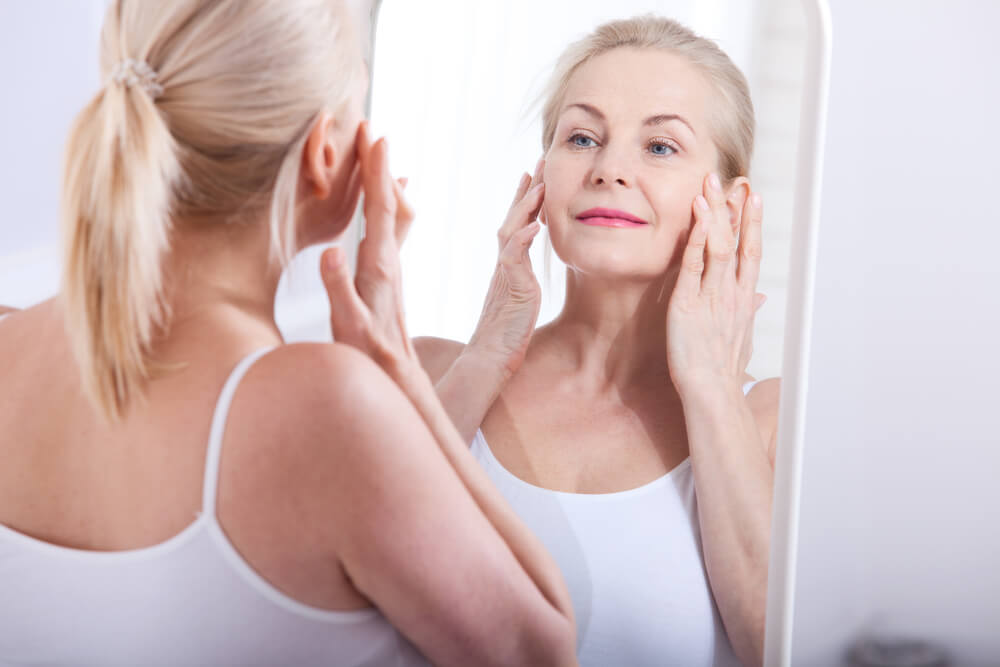 Is Hydrolifting for Me?
Hydrolifting is a great option for anyone looking to improve the overall look and feel of their skin. 
Hydrolifting not only helps your skin regain its firm look but also works to moisturize it deeply. This way, your skin appears considerably more radiant with a healthy, luminous glow.
However, cosmetic procedures might not be for everyone. Although there are no common long-term side effects, you might see small needle punctures on your skin for a few days after receiving the treatment. So, if you're not into it, that's understandable.
The Introstem Hydrolift Collection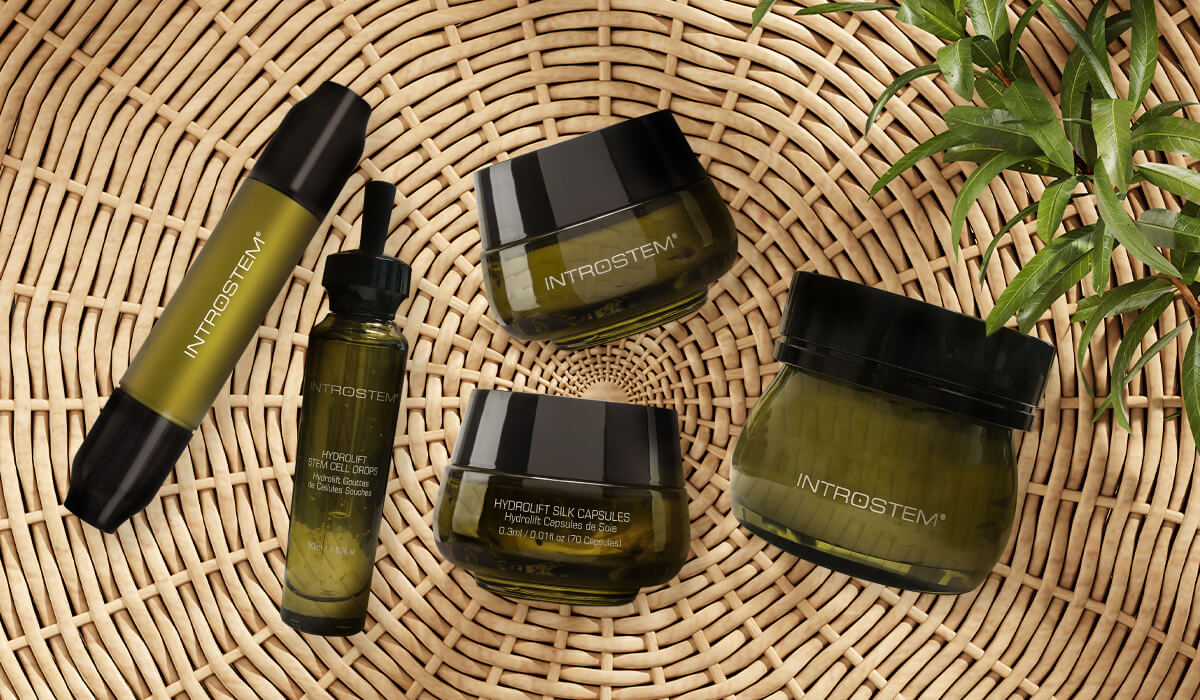 If you're not that fond of cosmetic procedures and prefer topical treatments, our Hydrolift Collection won't leave you disappointed! Each formula is infused with revolutionary ingredients, like grape stem cell extract, to keep your skin looking young and radiant!
What products are included in the Hydrolift Collection and how do they work on your skin? Let's get into the details of our ground-breaking skin care line!
Hydrolift Age Reforming Alpha Solution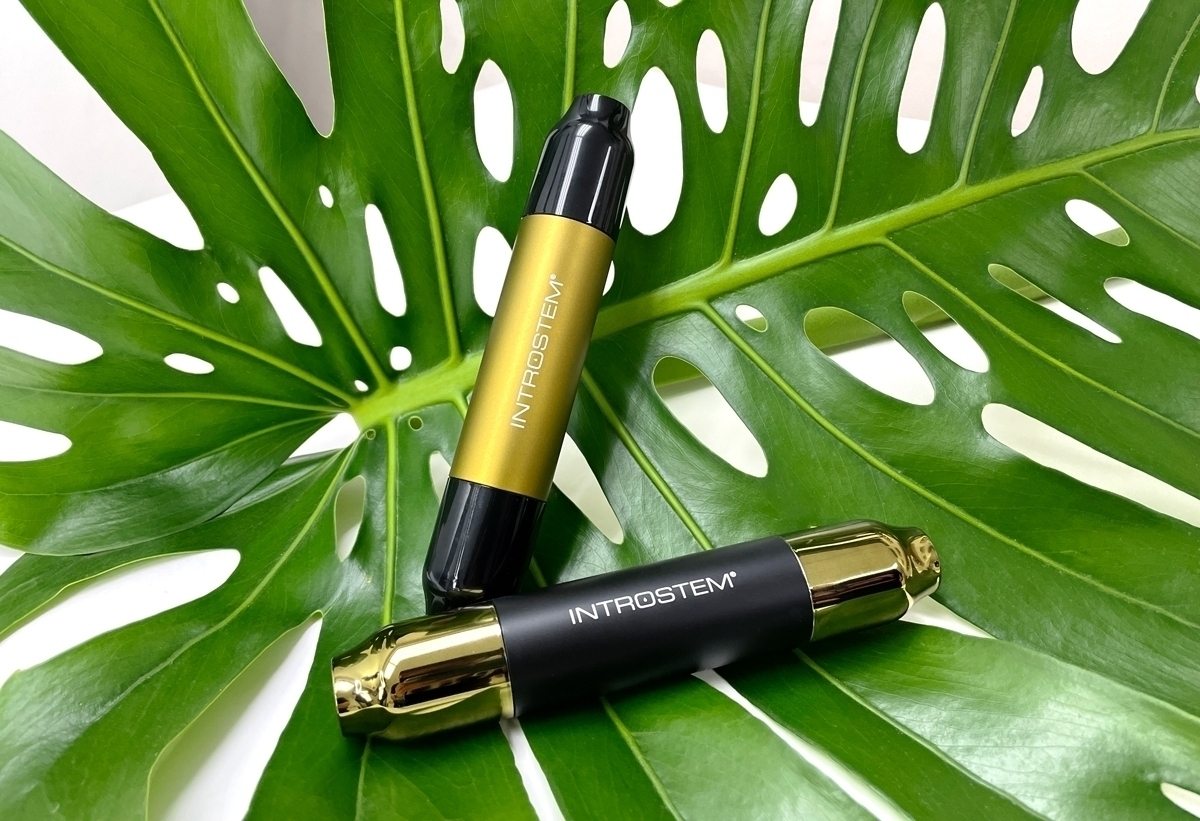 Our Age Reforming Alpha Solution is a sensational formula that's designed to smooth away the look of wrinkly skin, especially around your nose, eyes, and mouth. This revolutionary blend packs powerful botanical extracts, rich oils, and other highly-advanced skincare ingredients to give you great results!
We've made use of skin-loving AHAs that work to improve the overall look and feel of your skin. They help fade the appearance of dark spots and diminish other visible signs of aging as well.
The formula also includes sodium hyaluronate and acetyl hexapeptide-8 — two top-tier ingredients to help restore your skin's natural moisture levels. While not the same as conventional hydrolifting, topical application of these two ingredients is considered an excellent way to help give your skin a firm look!
This formula also incorporates vitamins A and E, which work in conjunction to help fade the look of age spots. Make this formula a part of your skincare routine for a plumper, tighter appearance!
Our Age Reforming Alpha Solution comes complete with a specialized applicator for hassle-free use. Just twist the tip of the device and wait for the pump to pop out of it. Take 1-2 pumps onto your fingertips and then spread the formula over your wrinkles and lines.
Hydrolift Age Reforming Beta Solution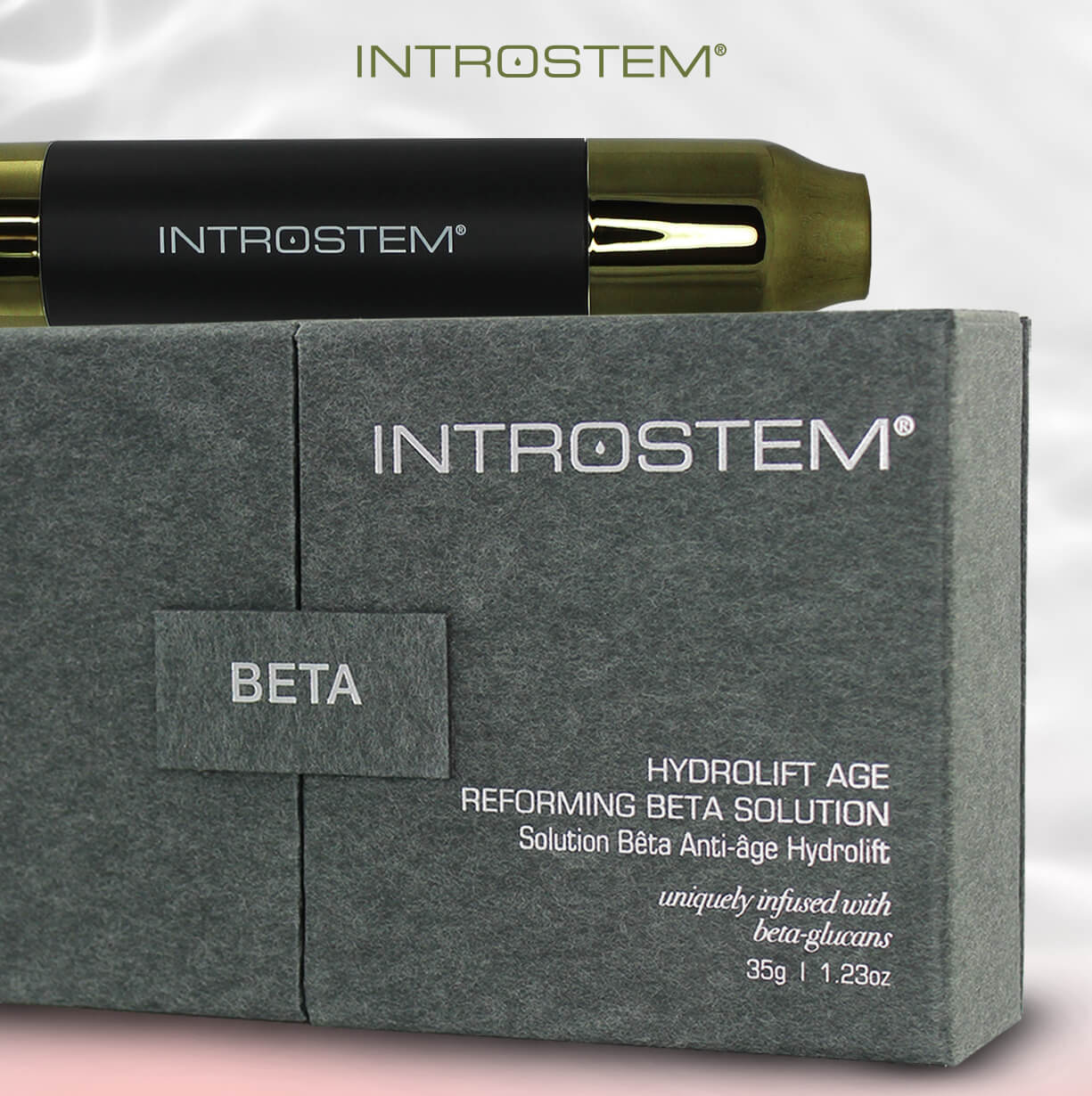 Take on aging with grace and beauty using our Age Reforming Beta Solution. The silky-blend features beta-glucan, a complex sugar that works to relieve dry skin and is highly effective when it comes to reducing the signs of redness and itchy skin! Beta-glucans are also known to help diminish the visible signs of damage, thus revitalizing your skin. They are sensational humectants and help keep your skin deeply moisturized.
You'll find an extensive list of organic botanical extracts in this blend, including grape, avocado, cucumber, and sweet almond. These sensational ingredients work to reduce the visibility of sun damage, keeping your skin looking fresh and more hydrated than before!
For exceptional results, we recommend using the Age Reforming Alpha Solution before this. The application method for both of these solutions is the same.
Hydrolift Transforming Mask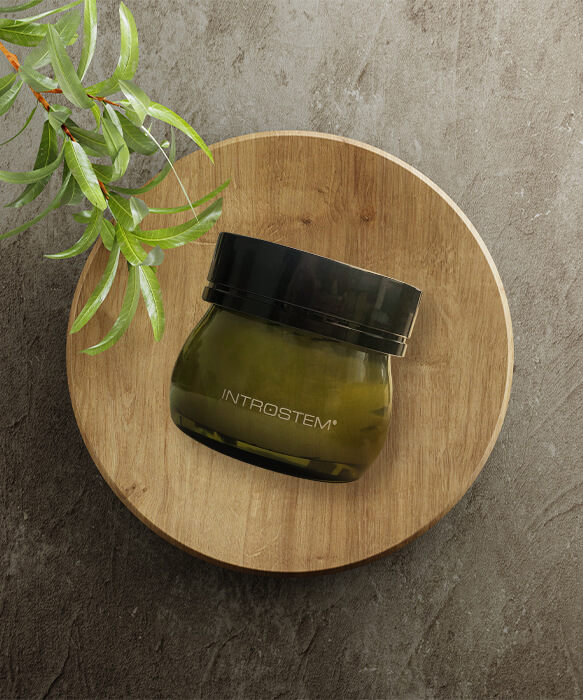 Transform your look in mere seconds with our exceptional Transforming Mask! The solution is designed to improve the look of weary, tired skin.
With rich ingredients like seaweed extract and grape stem cells, our Transformative Mask works excellently to fade the look of wrinkles and fine lines on your face. The formula also incorporates panthenol (Vitamin B5) which works as a humectant. It replenishes your skin's hydration levels, thus relieving dryness, softening the feel of your skin, and keeping it looking flexible.
Our Transformative Mask is also enriched with safflower seed oil. It helps diminish the look of flaky skin, giving your face a smooth feel. Willow bark and licorice root extracts both work wonderfully to diminish the look of aging skin overall!
To apply, spread the formula even across your face and leave it on for 15 minutes. Rinse off thoroughly with cold or lukewarm water. For the best results, we recommend using it once a week and following up with our Hydrolift Stem Cell Drops.
Hydrolift Stem Cell Drops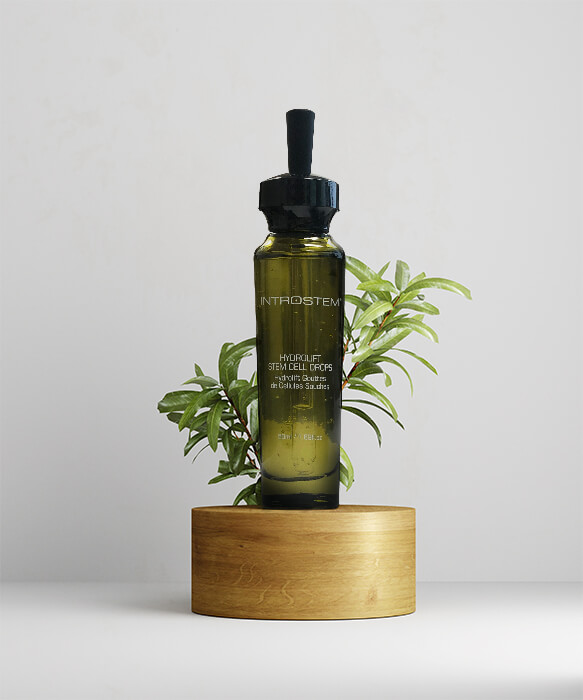 The Hydrolift Stem Cell Drops are laden with powerful, skin-enhancing ingredients to diminish the look of weary skin. Step back into your youthful days with this sensational formula that incorporates natural flower extracts, peptides, and grape stem cells to promote a bright and healthy look to your skin.
This formula is infused with green tea and beech bud extracts. Together, they fade the visible signs of damage and revitalize your skin's appearance. It also incorporates avocado fruit oil — a sensational source of biotin and other skin-loving nutrients — to improve the overall look and feel of your skin significantly!
Our Stem Cell Drops are enriched with marigold flower extract too. This extract helps cleanse and clarify your skin.
But we've got another star ingredient in our formula — Centella Asiatica extract! Research suggests that this ingredient is highly suited for improving the look of aging skin. Prepare to rediscover your skin's natural luster with Introstem's Stem Cell Drops!
To apply, sink the dropper into the formula and squeeze the top. Put 2-3 drops onto cleansed skin, focusing on fine lines around your eyes. Massage the formula in gently until it absorbs properly into your skin.
Hydrolift Face and Neck Cream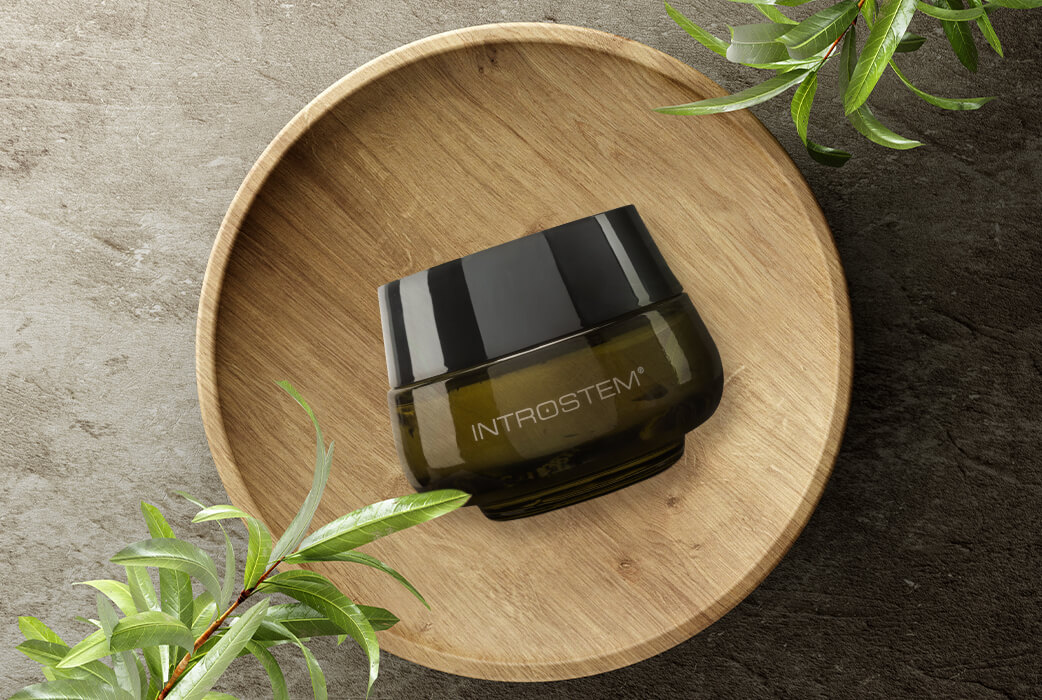 The Hydrolift Face and Neck Cream is super-charged with skin-enhancing peptides and vitamins. Witness deep moisturizing results with the powerful effects of shea butter and jojoba seed oil. This cream will give your skin a more toned, firmer, and uplifted look.
This formula features collagen amino acids and grape stem cells to make your skin look instantly revived and refreshed. It contains vitamins A and E too. They deliver sensational results for improving your skin's overall look and feel.
With strong hydrating agents, like sodium hyaluronate and aloe vera, this cream is perfect for relieving dryness, giving you a dewy and refreshed look! The formula also features powerful botanical extracts like chamomile flower and green tea leaf, which hold proven properties for giving your skin a healthy, youthful appearance.
To apply our Hydrolift Face and Neck Cream, take a generous amount of the formula and massage it into your face, neck, and chest area. For optimal results, we recommend using this cream daily.
Hydrolift Silk Capsules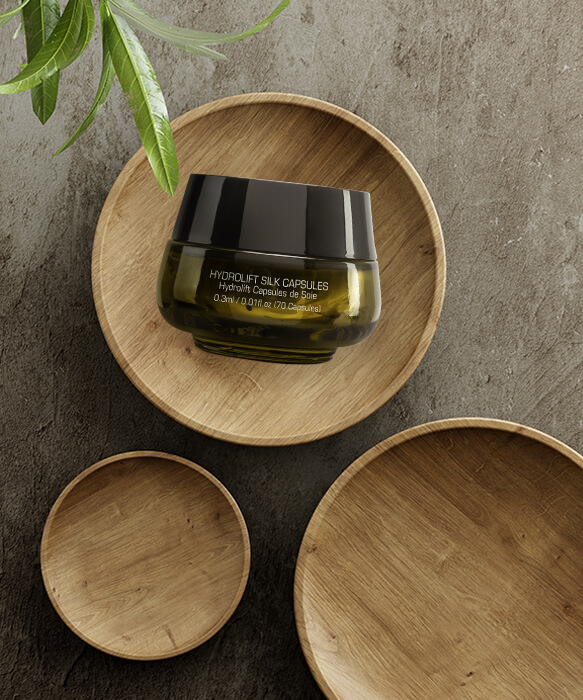 Rediscover your glow with our exquisite Hydrolift Silk Capsules. Infused with strong botanical extracts and the power of sodium hyaluronate, these capsules are bound to be your new secret to achieving radiant and youthful-looking skin. The rich formula contained in these capsules is powered by vitamin E — a key ingredient in ensuring your skin's glow!
Each capsule is infused with para cress flower and French lavender. These two ingredients deliver "relaxing" effects to your skin, helping to protect it against further aging spots, including dullness, wrinkles, and discoloration. 
But the showstopper ingredient that makes our Silk Capsules an ultra-luxury skincare product is gold! In skincare, gold works on multiple levels to bring out your skin's glow. It's not only about jewelry! With such advanced ingredients in the mix, we're certain our Silk Capsules will leave your skin feeling silky-smooth, radiant, and renewed.
To use, carefully break 1-2 capsules and apply the formula onto cleansed skin. It's best to use these once a week in the evening.
Rediscover Your Youth with Introstem's Hydrolift Collection!
Although hydrolifting is not as invasive as surgery, some people are still reserved when it comes to inserting substances into their faces. If you're more about topical treatments, our Hydrolift Collection will give you great results to enhance the look of your skin and fade the appearance of age spots on your face. 
We firmly believe that once you've tried our skincare line, you won't go back to your normal beauty routine! Each of the products in this collection promises to leave your skin feeling silky-smooth, instantly refreshed, and with a healthy-looking, luminous glow!
Check out more of our bestsellers if you would like to treat your skin to some exquisite new products.