Green tea is one of the most popular beverages, not just in the modern world, but in ancient times too. Whether it's cleansing your body and mind with pure green tea at six in the morning, or a matcha latte from your favorite coffee shop, it's a drink that's loved for many reasons.
But it's way more than just a drink. In everyday skincare, green tea extract is used to elevate products and give them a little extra oomph. 
That's why it's one of the skincare ingredients we at Introstem love to feature in our products. Green tea extract has a multitude of benefits that's sure to wow any beauty junkie, whatever skin type you may have. Here's the lowdown on why we love green tea extract so much, and what it can do for you.
What is Green Tea Extract?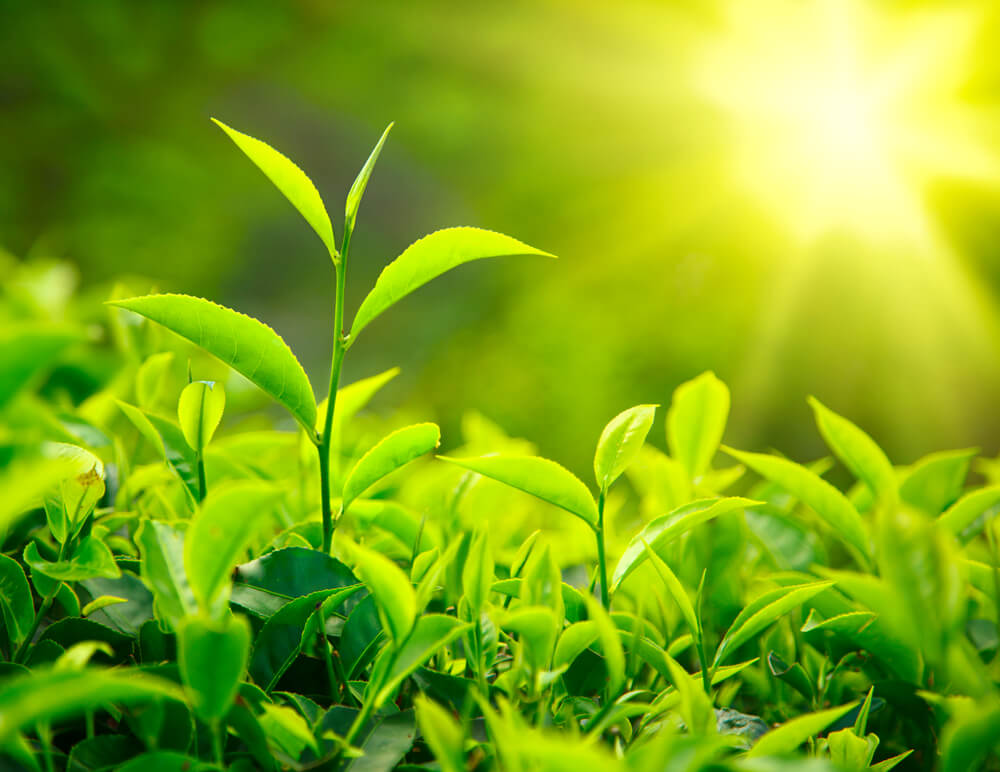 We all know what green tea is. It's the tea made by steeping the leaves of the camellia sinensis plant. Green tea has tons of antioxidants and antibacterial properties that cleanse the body when ingested. It also helps to build up the immune system to make you more resilient against sicknesses.
Green tea extract, on the other hand, is just a little bit different. It's a more potent extraction of green tea, giving you a more concentrated amount of the vitamins and antioxidants found in the plant. Because of that, it's infused into so many skincare products to strengthen and nourish the skin.
It's quite a common ingredient in skincare because of its accessibility. The demand for cleaner, greener ingredients has helped boost its popularity too. Check out some of your fave products' ingredient lists! You'll likely see green tea extract listed as camellia sinensis leaf extract, which is the case in many Introstem products.
Green Tea is Versatile Because of Its Wide Range of Skin Benefits
The reason why green tea extract is such a sought-after ingredient in the skincare world is because it has a wide variety of benefits for the skin. It can be helpful for all skin types, including sensitive, aging, and even oily skin.
One of green tea extract's more popular benefits is fighting and preventing acne. Green tea is rich in EGCG, a compound that has therapeutic attributes. This compound gives green tea its signature anti-inflammatory and antimicrobial properties. It treats oily, acne-prone skin by keeping it bacteria-free.
Another way green tea extract prevents acne is by preventing congestion in the pores. See, EGCG aids in lowering lipid levels, which means it helps to reduce excessive sebum production in the skin. By doing so, green tea helps stop oil from clogging your pores and breaking you out.
The EGCG in green tea extract also helps to soothe the skin. It's anti-inflammatory, which means it can provide instant relief to sensitive skin. It'll help with eczema, psoriasis, or rosacea flare-ups that are red and irritated. Its calming power is useful even for those with dandruff issues and itchy scalps!
Green tea contains polyphenols — antioxidants that are known to protect the skin from UV light damage. This means that it's an essential ingredient for preventing certain skin disorders like skin cancer and photoaging.
One last advantage green tea extract poses in your skincare routine is a decrease in puffiness. It's useful if your eyes are prone to puffing up when you're exhausted or if you've shed a few tears watching a sappy movie the night before.
This is thanks to the caffeine component in green tea, which shrinks raging blood vessels to dissipate inflammation and swelling.
Incorporating Green Tea in Skincare: DIY or Expert Formulas?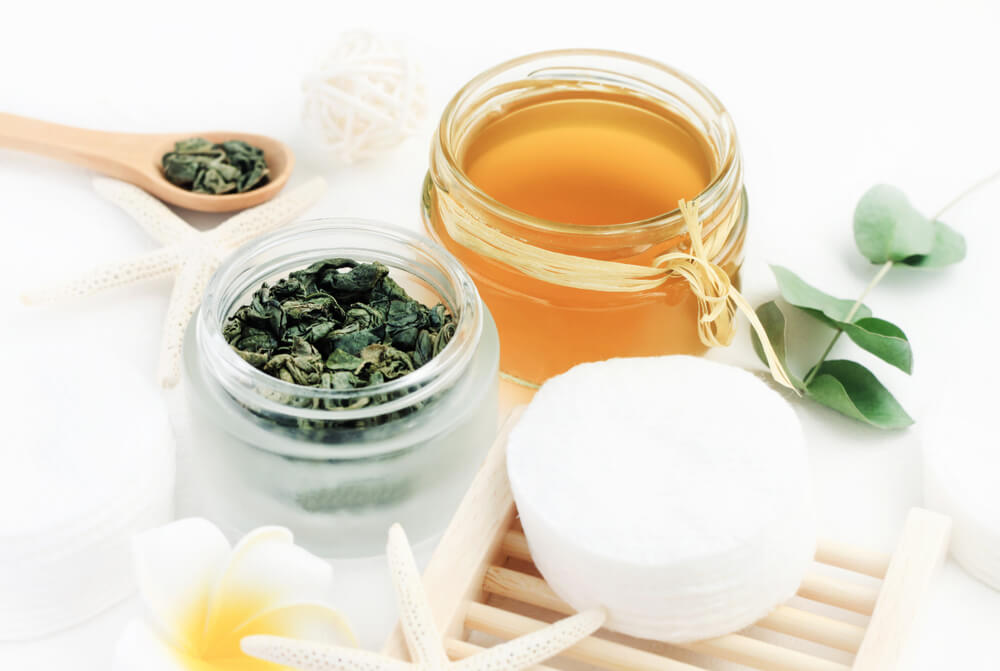 Green tea extract is a generally safe ingredient to use in skincare, as long as you're not allergic to green tea leaves. It's among the safer botanicals to use on super sensitive skin because the likelihood of it irritating the skin is minuscule. But does that mean you should do DIY green tea skincare?
Because the pandemic has forced many people to stay indoors at all times, it's given rise to the trend of DIY skincare — making your own toners and masks using ingredients in your kitchen cupboard.
But creating your own green tea skincare concoction can spell disaster if you do it wrong. So should you DIY it or trust only in expert-made, store-bought skincare formulas? Both have their pros and cons.
In terms of green tea extract concentration, there may be merit in DIY-ing skincare using green tea that's freshly brewed at home. The vitamins, antioxidants, and nutrients of green tea are found in the highest concentrations when you brew fresh leaves. So homemade green tea can be more potent than branded green tea skincare.
Plus, it's difficult to trust whether the beauty brand you're looking at is sourcing their green tea from places with the finest tea leaves. There's also no guarantee that they aren't diluting the green tea extract in their formulas. Only trust in the expert formulas of renowned skincare brands, like Introstem.
On the flipside, DIY skincare can be dangerous if you don't know what you're doing. Sometimes, playing around with essential oils and other foods in the kitchen can cause chemical burns on the skin.
That's why expert formulas are safer in general. Sure, green tea is super gentle on the complexion, but you should still mitigate risk if you're considering doing DIY skincare. Plus, branded skincare products are designed so that multiple ingredients work together to enhance their effectiveness.
Want to incorporate green tea extract in your skincare routine? Here are a few ways to do it:
Reduce Excess Sebum Production with a Green Tea Cleansing Exfoliator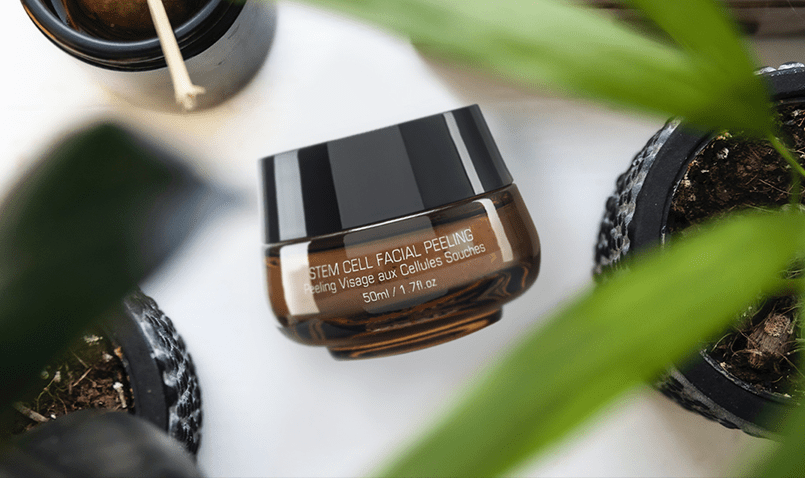 One of green tea extract's biggest benefits for the skin is reducing the sebum production that can lead to acne. Sebum is the oil that your sebaceous glands release to moisturize your skin. If you have high levels of sebum, you end up with greasy, oily, acne-prone skin.
Because of its high amounts of EGCG, green tea helps to balance out the production of sebum in your skin. This means you won't have to suffer from intense oiliness anymore. One great way to utilize green tea's balancing benefits is by using a green tea-infused exfoliator.
The Introstem Stem Cell Facial Peeling is a gentle exfoliator and cleanser that helps refresh your skin by shedding the dead skin that makes it dull and flaky. It's formulated with grape stem cells and nut shell powder to scrub away the top layer of skin, making room for a renewed, brighter layer waiting underneath.
The formula contains coconut oil and bitter orange essential oil to hydrate the skin even after you exfoliate. It also has green tea extract for all of the many benefits we've listed above! 
You'll also find mandelic acid on the ingredient list. This AHA also reduces sebum production in the skin, making it the perfect partner for green tea in balancing your skin again.
Feed Your Skin Antioxidants with a Green Tea-Infused Moisturizer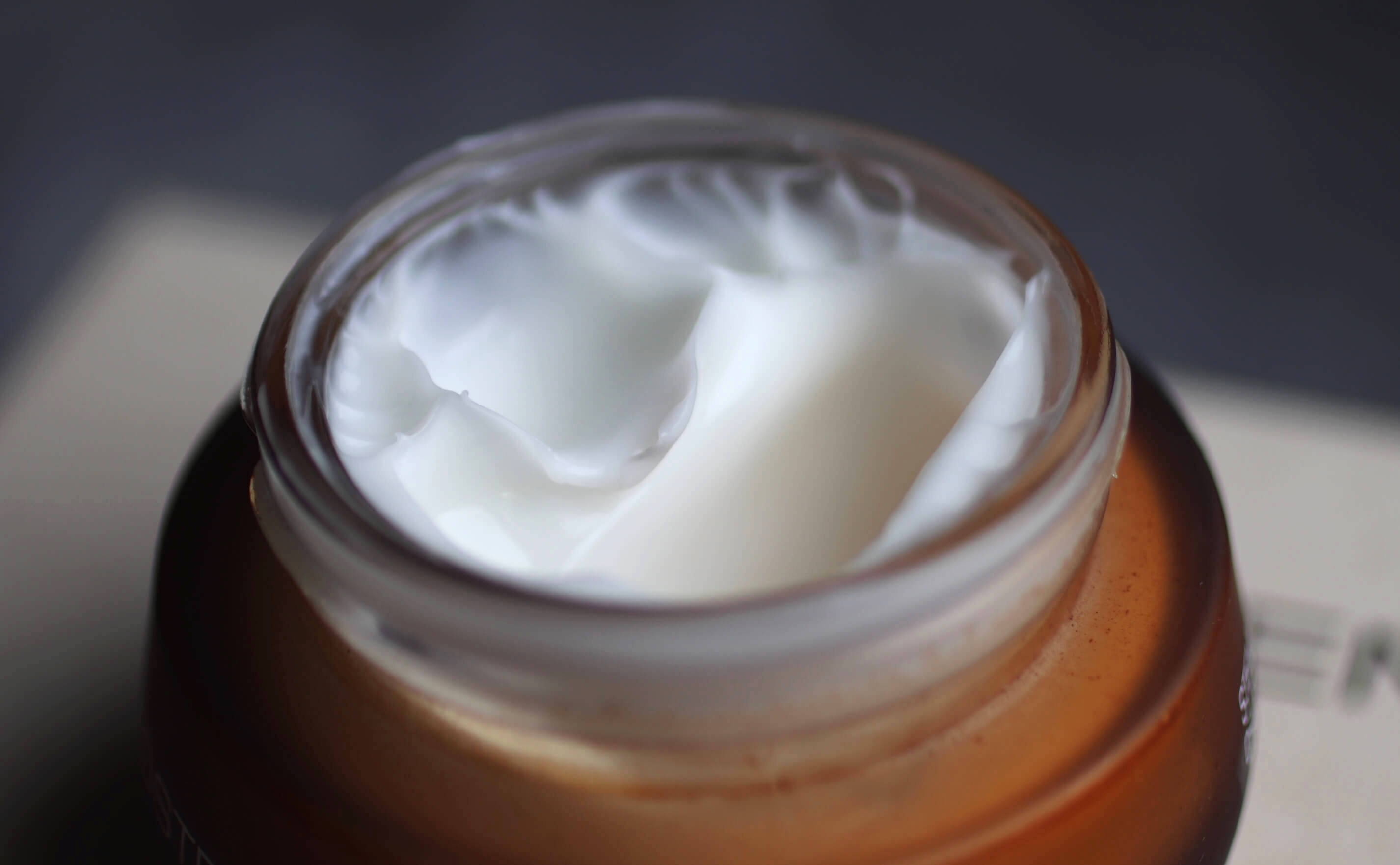 Free radicals are atoms you can find in pollution, smoke, and other industrial chemicals that can cause harm to the skin through oxidative stress. The more exposed your skin is to free radicals, the more damage they can cause to your skin in the form of wrinkles, sagging, dullness, and more.
Antioxidants are a must for fighting free radicals. They bind themselves onto free radicals, "deactivating" them so they can't damage your body.
Green tea is rich in polyphenols, antioxidants that have anti-inflammatory properties. These help protect the skin from the free radicals that can speed up the aging process. As a result, the ingredient is a terrific addition to your anti-aging routine.
Feed your skin the antioxidants found in green tea extract when you use the Introstem Stem Cell Day Moisturizer. It's made with safflower oil, shea butter, and vitamin E for intense nourishment, to keep your skin looking plump and feeling soft to the touch.
This day cream is rich in chamomile and green tea extracts, both known to be potent in antioxidants. It's a great way to ensure your skin is moisturized in the way that it should be and also protected against harsh environments.
Keep Wrinkles and Saggy Skin at Bay with a Green Tea Day Cream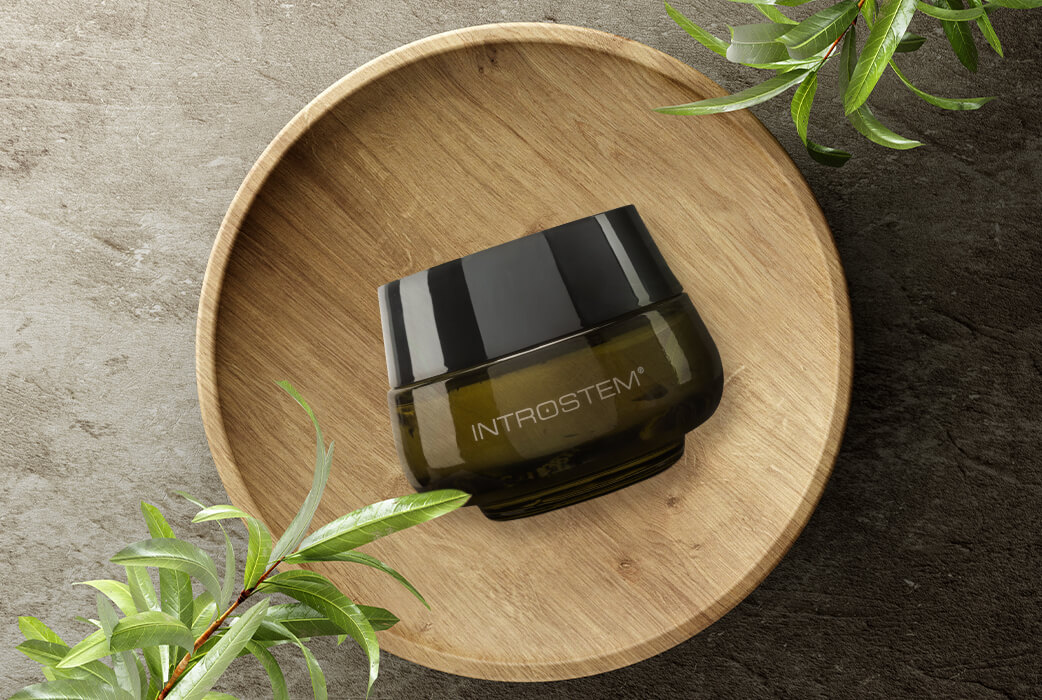 With green tea, you can also reduce the signs of aging and sun damage, not just on your face, but all over your body. 
For that, try out the Introstem Hydrolift Face and Neck Cream. It's charged with green tea, peptides, vitamin A, collagen, and grape stem cells to refresh the skin while keeping aging at bay. This means your skin will be tight and flawless even as you get older.
It's also formulated with loads of hydrating and moisture-sealing ingredients, such as sweet almond oil, glycerin, safflower seed oil, aloe extracts, and jojoba oil. This makes the cream especially useful in the winter when your skin needs extra nourishment to beat the harsh, dry, cold air.
Use Green Tea to Soothe and Depuff Your Exhausted Undereyes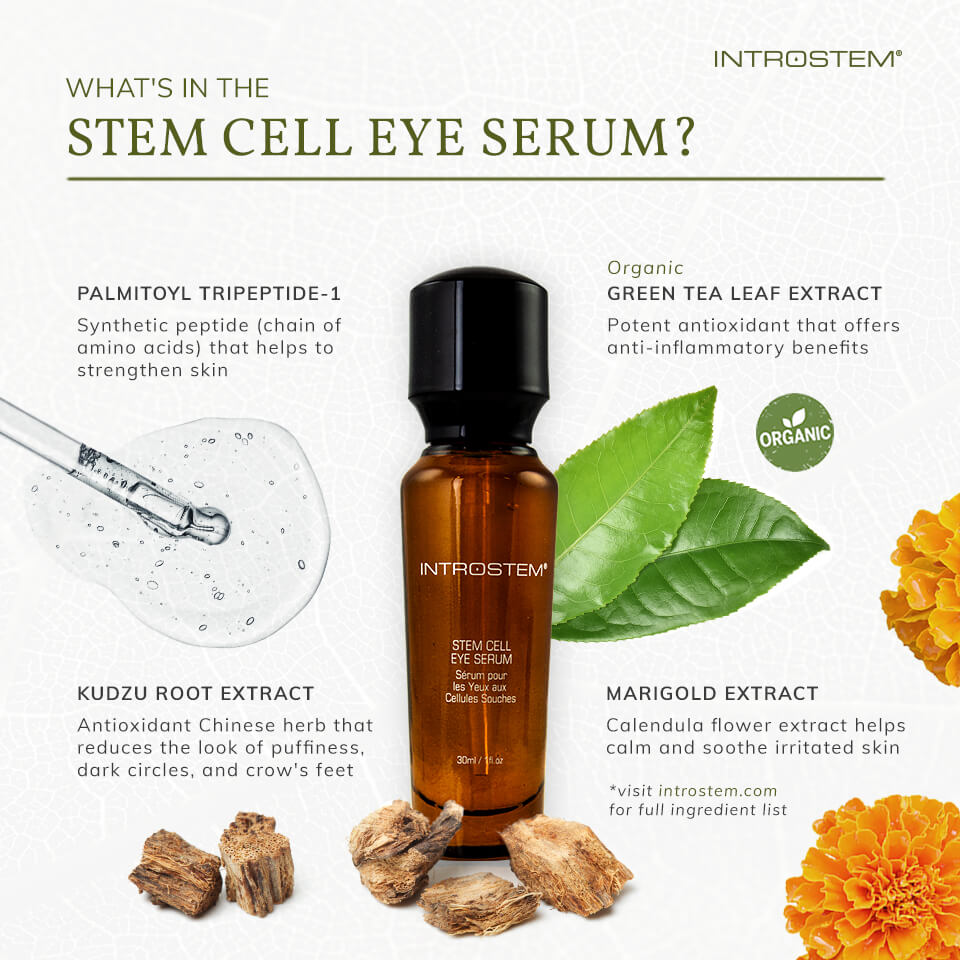 Since green tea contains caffeine and has anti-inflammatory properties, it's excellent for getting rid of puffy under-eyes. Even just placing cooled-down green tea bags over your eyes can restrict the blood flow in the vessels near your eye area, allowing the skin to relax and not look so swollen.
But if you're not a huge fan of DIY skincare and would rather trust the experts, you can experience the magic of green tea under your eyes with the Introstem Stem Cell Eye Serum. It's formulated with green tea, stem cell extracts, peptides, and sodium hyaluronate — all anti-aging powerhouse ingredients.
All you have to do to use this serum is apply a pump or two on your fingertips and then smooth it all over your under-eye area. Pat lightly until the product is absorbed by your skin. In a few minutes, your under eyes will feel soothed and depuffed. The anti-aging effect is just a wonderful bonus!
Refresh Your Complexion with a Handy Green Tea Mist
A skin mist is the ideal pick-me-up in the middle of the day when your makeup feels cracked and flaky and you're needing a little extra hydration. A couple of spritzes of a homemade green tea mist is the perfect solution to these problems.
Because green tea is rich in EGCG, it will help soothe your skin when it's feeling tired and inflamed. It can also treat any breakouts you may be experiencing. The best part is that a mist is easy to make!
All you have to do is brew some green tea (two or three bags will do for potency) and let it cool. Then, take an empty spray bottle and pour your tea in. If you're a purist, you can stop here and experience the benefits of untouched green tea. But if you want to get creative, you can include some add-ins.
Essential oils, witch hazel, and even the serum from those vitamin E capsules you have lying in your cupboard make excellent additions to your green tea mist. You can add in the likes of rosehip oil for anti-aging or tea tree oil to fight any stubborn acne.
Ten drops of your desired add-in is just right for a cup or so of green tea. Shake the bottle to make sure your skincare concoction is well-combined. Spray it onto your face whenever you need extra hydration or relief throughout the day.
This quick and easy green tea mist is perfect in the summertime. The air can get dry and hot during those months, and a green tea spray can help you cool down.
Conclusion
Everyone knows that there's nothing like a warm cup of green tea, especially on cold days or whenever you need to unwind. But once you understand the numerous benefits green tea extract has to offer your skin, you'll appreciate your favorite drink as more than just a nice morning beverage.
From balancing sebum production to protecting the skin from free radical damage that threatens to age it faster, green tea extract improves and benefits the complexion in many ways. It's no wonder that it's an in-demand, classic ingredient across many beauty brands.
Curious to see what green tea extract can do for your specific skin type? Check out any of the green tea-infused Introstem products mentioned above and find out for yourself!