Does your skin feel itchy when a simple gush of wind touches your face? Or maybe you've been noticing patches of skin peeling off? Chances are, if you've got dry skin, you know about it. 
While there are numerous ways to address this issue, a good moisturizer is a must. Stick with us here at Introstem as we take a look at the best day moisturizer for dry skin. We'll also be sharing a few other derm-approved tips on how to soothe and treat the look and feel of dryness. 
Our Top Pick: Introstem Stem Cell Day Moisturizer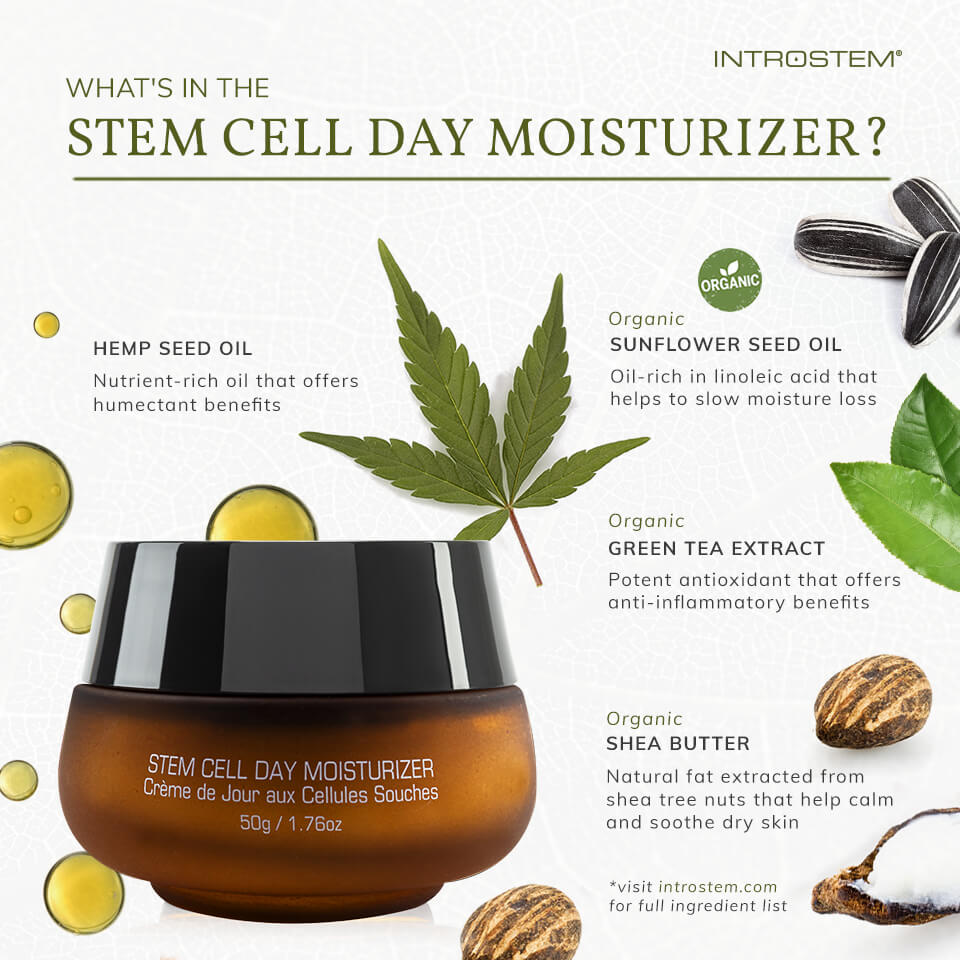 Don't worry, you won't need to waste time browsing through hundreds of different products wondering which is the best day moisturizer for dry skin. We've already found it for you – the Introstem Stem Cell Day Moisturizer is perfect for dry skin! It doesn't only have moisturizing properties, but it'll soothe the feel of your skin while reducing the appearance of wrinkles too.
Moisturizing Essentials
Why do we recommend the Introstem Stem Cell Day Moisturizer as the best day moisturizer for dry skin? True, there are plenty of others to choose from here at Introstem, but this one has two types of particularly powerful humectants, namely glycerin and propylene glycol. These ingredients have moisture-binding properties, making the moisturizer effective even in dry environments.
But moisturizers don't work with just humectants, right?
Luckily, the Introstem Stem Cell Day Moisturizer also has other essential ingredients.
First, it has a natural yet effective emollient, shea butter. Shea butter is non-comedogenic. This means that you don't have to worry about clogged pores, with this moisturizer light on the face and not too cakey. To treat your body to this ingredient too, consider the Stem Cell Body Butter from Introstem. 
This property and its high levels of linoleic and oleic acid make shea butter safe for all skin types. With this ingredient, your skin can feel supple for hours on end.
Of course, this day moisturizer also has effective occlusives, namely capric triglyceride and dimethicone. 
Capric triglyceride is a natural ingredient that can keep your skin looking youthful while also making sure that the moisturizer lasts long enough on the shelf. It can even work as a dispersing agent. With such, it maintains the proper distribution of ingredients over time. So, each application of the moisturizer leaves each part of the skin feeling equally moisturized and revitalized.
Other Natural Ingredients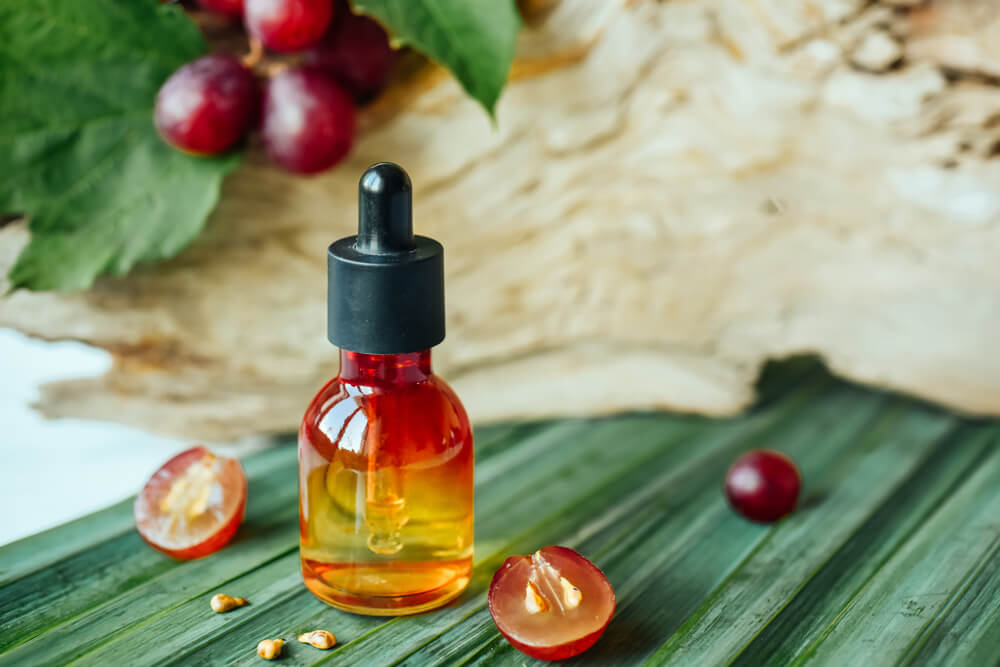 The Introstem Stem Cell Day Moisturizer also has other added ingredients, mostly from natural sources. This is another reason why we consider this cream to be the best day moisturizer for dry skin. Since these are mostly organic ingredients, they are suitable for all skin types.  Not only that, these ingredients make the product sustainable as well. 
First, this stem cell moisturizer has grape stem cell extract. While the stem cells from the fruit may not be alive in the moisturizer, it still reduces the visible signs of aging to give your skin a firm and plump appearance.
Next, this best day moisturizer also has tocopheryl acetate (vitamin E) and retinyl palmitate (Vitamin A). 
Third, the stem cell moisturizer has traces of plant extracts, thus adding numerous additional benefits. Here are the specific natural plant extracts and their corresponding benefits for the skin:
Chamomilla recutita

flower extract: binds moisture to the skin and softens the feel of the skin

Camelia sinesis

(green tea) extract: reduces the visible signs of aging and sun damage

Aloe barbadensis

(aloe vera) extract: smoothens the feel of the skin 
With a recyclable container, cruelty-free testing, and natural ingredients, this Introstem product may just be the best day moisturizer purely for its sustainability alone. 
Considerations in Choosing the Best Day Moisturizer
Here are all the factors to consider when choosing the best day moisturizer for your dry skin.
Skin Type
First of all, you should consider your skin type. There are numerous skin types out there with numerous nuances. To simplify, here are the three main skin types:
Dry skin needs a product with the best moisture retention properties. You can use both oil-based and water-based moisturizers, as long as they have the necessary ingredients.
Main Ingredients
Skin type may affect how your skin accepts the moisturizer. However, the effectiveness of a product lies in the active and main ingredients, namely humectants, occlusives, and emollients. 
Humectants
Humectants are the first essential ingredients. They supply water to the top layer of the skin, leaving it looking full and plump. You can expect such effects when applying the best day moisturizer with these ingredients:
Emollients
By definition, emollients soothe, smoothen, and hydrate the look and feel of the skin.
Emollients are the ones responsible for the "moisturized" feeling you get when applying day moisturizers. This ingredient also works by serving as a lubricant and filling in the cracks between skin cells. Here are some of the common emollients:
Occlusives
Occlusives work well with humectants by creating a hydrophobic barrier. This barrier then prevents facial moisture from evaporating. There are numerous occlusives in the market, with these being the most accessible:
Capric triglyceride

Dimethicone 

Mineral oil

Petrolatum 

Paraffin 
Special Ingredients
Lastly, the best day moisturizer should have a few special ingredients. These ingredients make a product more than just a moisturizer. Some ingredients may also improve the overall skin appearance. Other ingredients present may also work by simply enhancing the effects of others.
Here are some of the special ingredients that can greatly improve the skin:
Causes of Dry Skin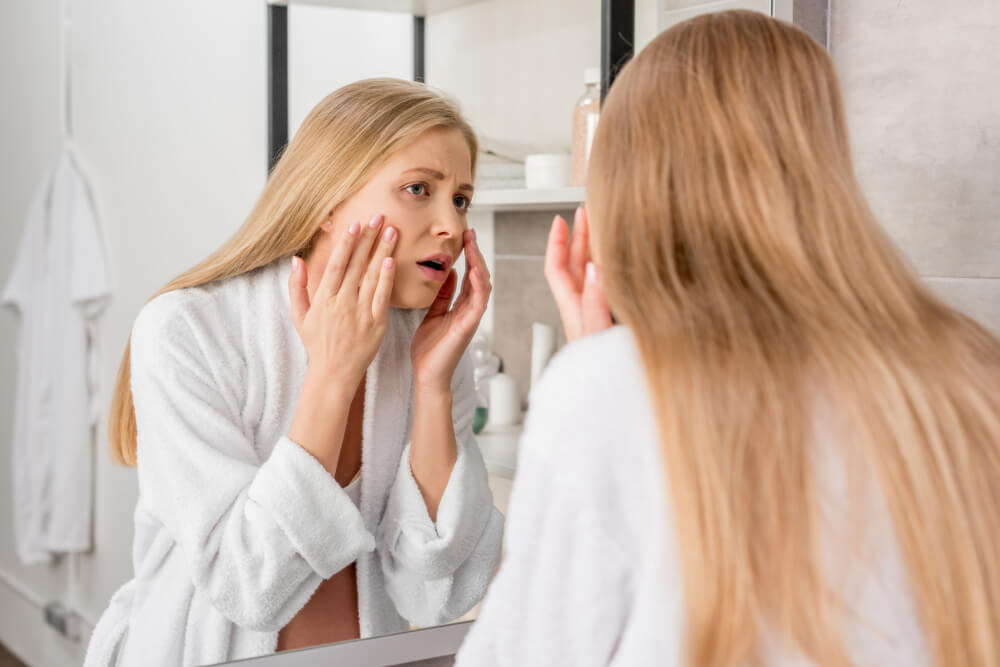 Now, the use of the best day moisturizer should also come with conscious avoidance of other skin-drying factors. Here are other factors you need to consider and how you can avoid or address each.
Soaps
Some types of soaps may dry out your skin. The culprit for this unfortunate result is a substance called surfactant. 
Surfactants work by seeping away oils and moisture from your face. So, while soap may leave your face cleansed of dirt and grime, it may also remove your face's natural moisture.
If you're looking for a non-drying cleanser, give the Introstem Stem Cell Mousse Cleanser a try!
Bathing Habits
Bathing habits also pose a significant contribution to dry skin. Frequent showering or using too much hot water may promote dry skin.
Rubbing your face with the towel can also take out more moisture than necessary. You should pat your wet face instead, and then apply your best day moisturizer to damp, rather than dry, skin. 
Weather
You may notice dry skin symptoms on arid and windy days. Make sure you incorporate moisturizers into your fall and winter skincare routine. If you live in a particularly dry region, it may also be worth investing in a humidifier to increase humidity levels in your home. 
Other skincare products
Other skincare products may also affect your skin's moisture. Cleansers and toners with alcohol will dry out the skin. 
Luckily, you can find mild cleansers on the market. The Introstem Stem Cell Mousse Cleanser is an example of an effective yet gentle cleaning product. This product can take away grease and dirt without stripping away essential oils. Follow this up with the Introstem Stem Cell Facial Toner.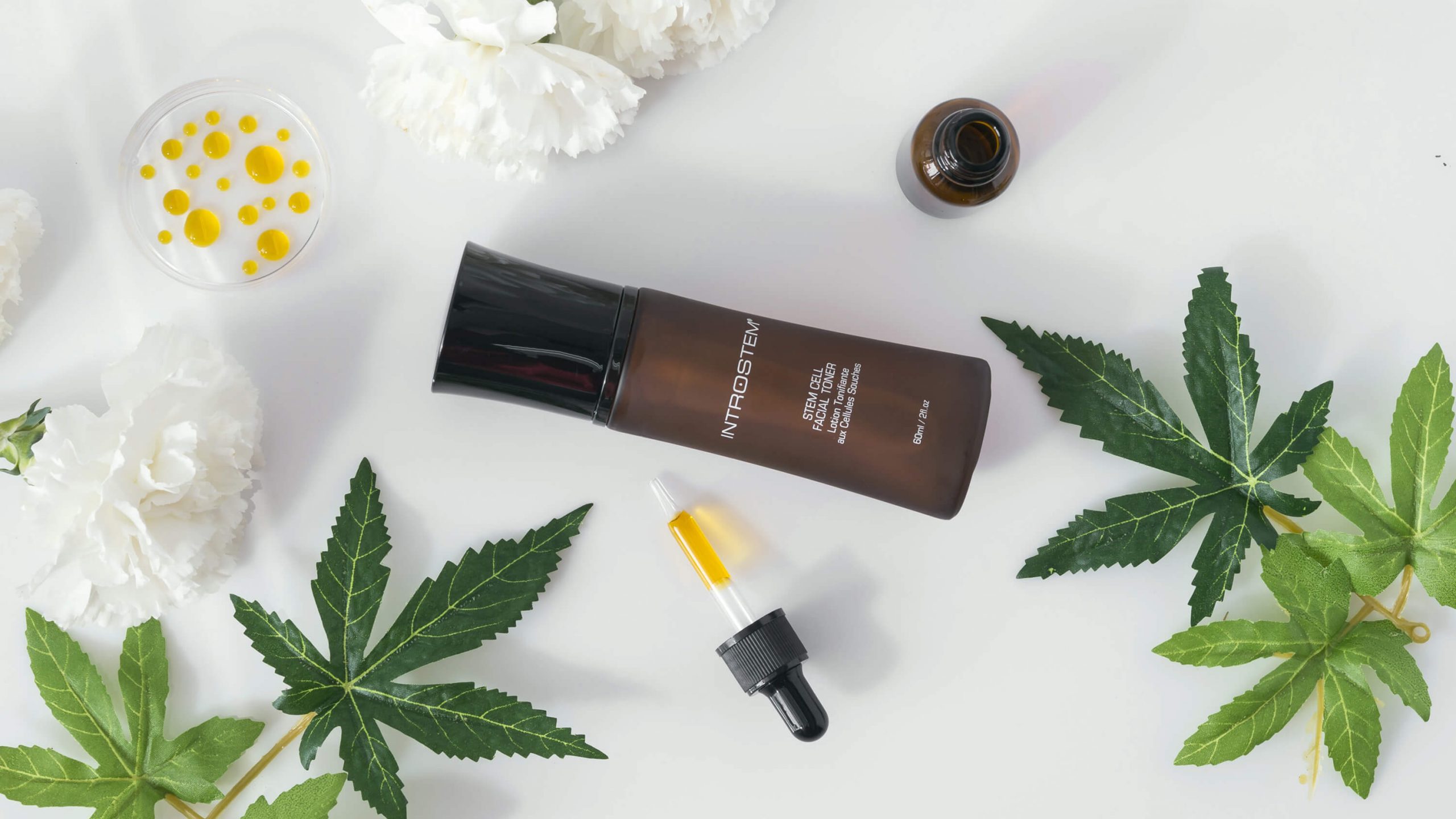 Heating
Apart from the outside environment, indoor settings may also affect skin dryness. During winter, we're all inclined to turn on the central heating for some warmth. 
However, while furnace-hot air can bring heat into our homes, heating does little to increase the humidity. In fact, heating can even decrease humidity to the point of drying your face. 
Humidifiers can greatly help balance or bring back moisture within your home. At least with this device, you can continue to use whatever type of heating system and still maintain a moisturized skin.
Existing Skin Conditions
While dry skin may be common during certain days of the year, it can be a year-round condition for some people. Chronic dry skin is usually diagnosed as a serious medical condition. 
The best day moisturizer may help your dry skin. But it may not be enough to address the deeper roots of your medical condition. So, you should consult your doctor for a diagnosis if you notice prolonged or severe drying of your skin.
Here are some examples of medical dry skin conditions:
Psoriasis

Eczema

Seborrheic dermatitis

Contact dermatitis
Among these conditions, eczema, or atopic dermatitis, is most common. According to the NIH, eczema affects over 30% of the US population. It usually affects children and adolescents.
Key Takeaway
When choosing the best day moisturizer for your skin, you have to look at its main components. Every good day moisturizer should have a mixture of emollients, humectants, and occlusives. 
The Introstem Stem Cell Day Moisturizer is a water-based product with two strong humectants, glycerin and propylene glycol. It also has shea butter as an effective and versatile emollient. Most importantly, it has grape seed extracts and other organic plant extracts providing added benefits.
But dry skin is a result of numerous varying factors. Using the best day moisturizer is far from being the sole answer to dry skin. So, make sure that you also use other hydrating skin care products and improve moisture within your surroundings for the best results.