Remember when your mom would tell you to "turn that smile upside down"? Well, turns out mother really does know best! She probably knew that over time, that frown could result in the appearance of fine lines and wrinkles in the skin, known as expression lines. While your mother may not know how to get rid of the visibility of those frown lines once they start appearing, stick with us here at Introstem – we'll show you how! 
What's the Deal with Frown Lines?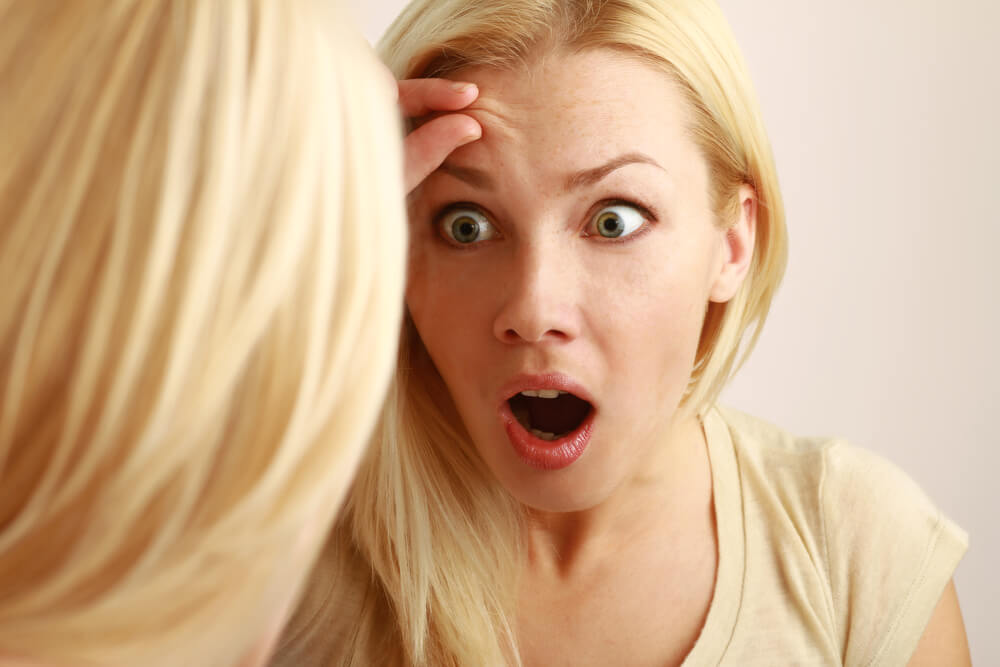 Expression lines such as frown lines, smile lines, and forehead lines are depressions in the skin that with time can slowly but surely turn these lines into deep-set wrinkles.
Let us guess, you've now made some irrational note to yourself to limit how much you move your face? Good luck!
Thankfully, the skincare industry has made amazing strides in using incredibly effective ingredients to fight and prevent the appearance of frown lines and wrinkles all over. Here at Introstem, we make sure that we're always ahead of the game. 
Take a look at these featured ingredients we use to beat signs of the visible signs of aging!
Grape Stem Cell Extract
Introstem takes skincare a step further with our Stem Cell Non-Surgical Syringe. This advanced formula was specially created to target and reduce the appearance of frown lines and eye wrinkles.
Wake up to skin that feels refreshed and relaxed as Grape Stem Cell Extract works to reveal a more youthful appearance.
In addition to Stem Cell Extract, the Introstem syringe formula includes Sodium Hyaluronate. This helps in reducing the appearance of frown lines and wrinkles in the skin by giving a plump look to the skin.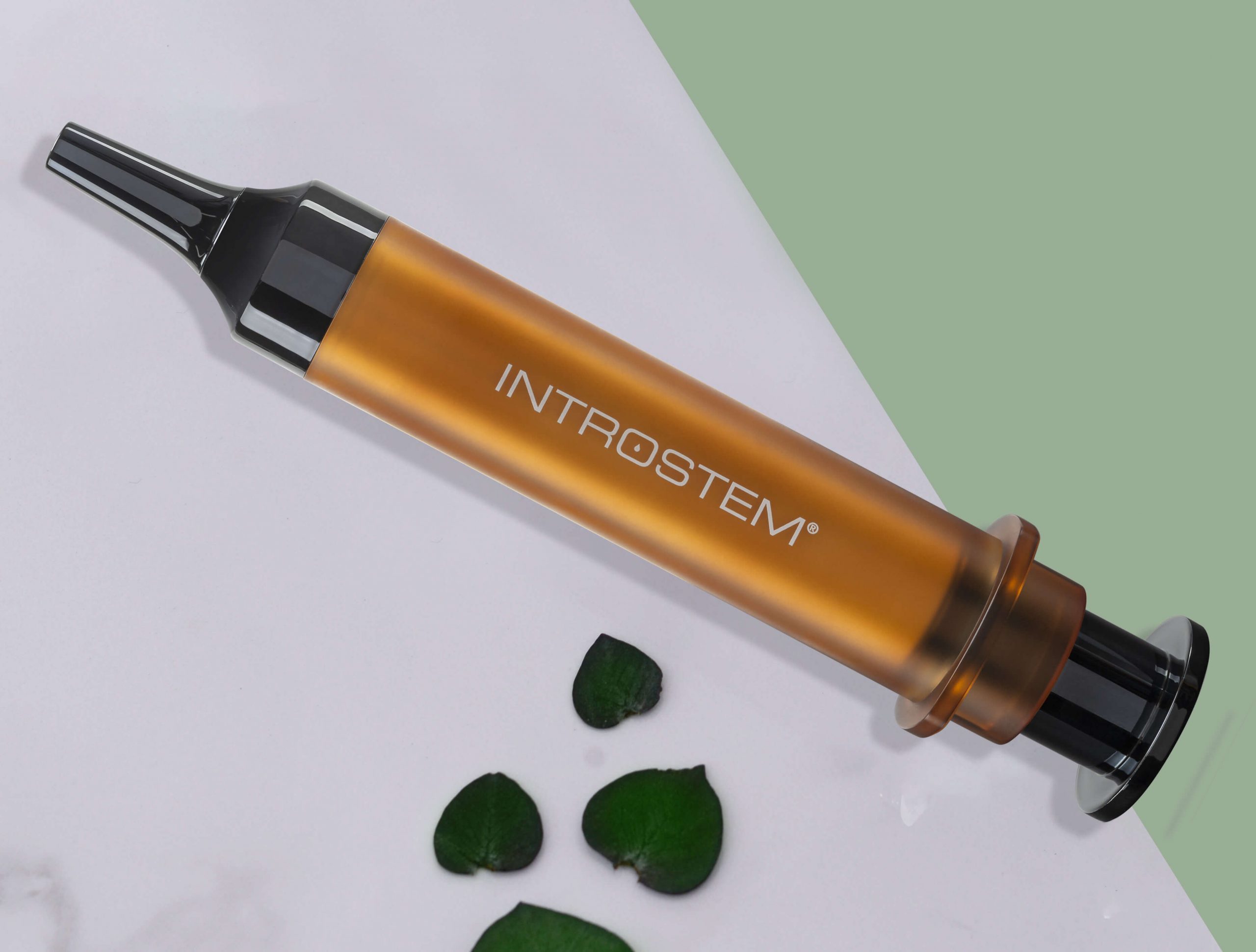 Seaweed Extract
Superfood to the rescue! In addition to being one of the best parts of sushi, seaweed is also amazingly beneficial for our skin and body.
So yeah…two orders of tuna rolls…extra wasabi, please.   
Introstem uses a specific seaweed variety known as Laminaria Japonica, usually found in Japan. This strain of seaweed has over 70 trace minerals that are incredibly beneficial to our skin.
In addition to hydrating the skin and providing moisture, seaweed in general aids in helping the skin feel renewed. Traditionally in skincare, seaweed is used in creams and serums for its super hydrating properties. However, seaweed also has the power to detoxify the feel of the skin when paired with the super absorbent clay, kaolin. Our Hydro Transforming Mask leaves the skin feeling clean and balanced with a fresh and rested complexion.
Vitamin A
Another star ingredient that we feature in our products is Vitamin A. Vitamin A is hands down one of the best ingredients you could ever use. It can be used on all skin types and is found in a lot of foods such as fish, dairy products, and dark leafy greens.
The reason why Vitamin A is so great for the skin is that it has the ability to reduce the appearance of lines and wrinkles, giving the skin a smoother and more firm-looking feel.
We can already hear you yelling "All hail Vitamin A"!
We make it a point to formulate the Introstem syringe with Vitamin A to leave you confident in its ability to tackle the appearance of frown lines and wrinkles from all angles.
But Wait…There's More
You may have seen some of these ingredients in some of the most popular and talked about products but that's just the tip of the iceberg. There are so many different ways to get the look of those frown lines in check while also improving the feel of your skin all over. Let's take a look at some of the most common ways that people know to prevent the appearance of fine lines and wrinkles.
Reducing The Appearance Of Frown Lines
So there are various ways to prevent and combat the visibility of frown lines. They range from simple home practices to medical procedures performed in a doctor's office! Let's take a look at the most common methods:
Skincare

Lifestyle

Facial Massage

Injectables
Skincare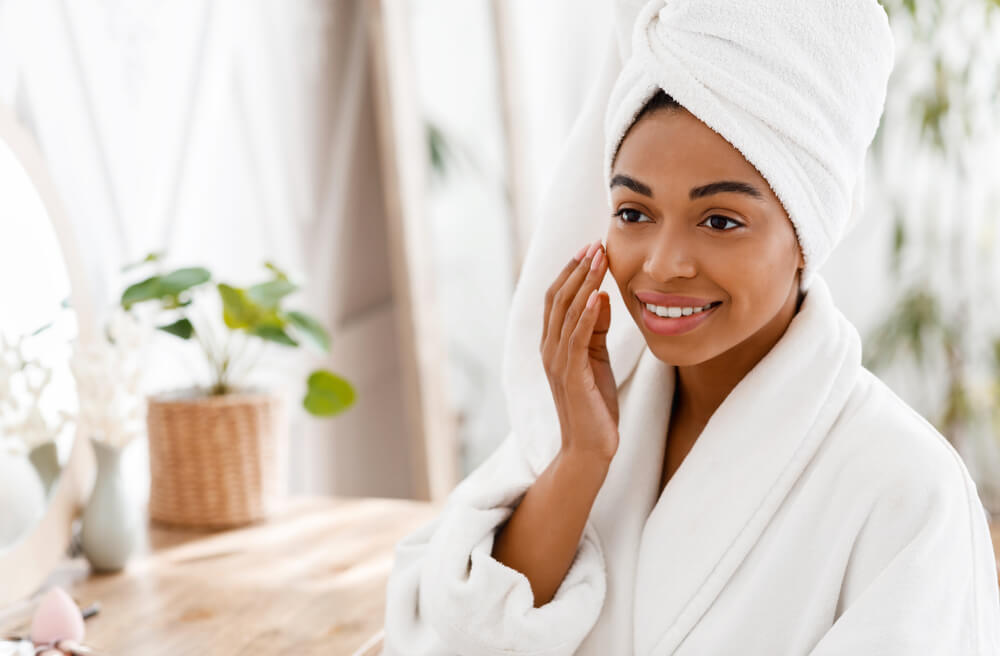 Repeat after us: Cleanse, moisturize, exfoliate! Yes, one of the best ways to prevent the appearance of frown lines from forming is by having a consistent and effective skincare routine!
Your routine probably already includes a cleanser, toner, and moisturizer maybe even a mask, too.
Making sure to exfoliate 1 to 3 times a week depending on your skin type and perhaps including a concentrated product, such as the Introstem syringe for visible frown lines or our Hyrdrolift Face and Neck Cream for firmer-looking skin, can greatly help give your skincare an extra line of defense.
Don't forget, this includes sunscreen!
Now more than ever it is important to use some form of sun protection on any exposed skin, especially the face.   
Lifestyle
You'd be pretty surprised by how much your daily lifestyle can impact your health and overall appearance. That's right! An unhealthy lifestyle can have an adverse on your body and your skin will be the first to show its signs.
Be sure to eat right, develop and maintain an active lifestyle, drink a good amount of water to stay hydrated, and do yourself and favor and get some sleep. Doing these actions will keep your complexion glowing and your skin firm which in itself will stop frown lines and any other wrinkles in their tracks.
It's also super important to moderate your stress levels. Stress can cause a super negative impact on our health. Stressed skin is evident and can leave us even more stressed than before.
Be good to yourself and your skin will thank you! Maintaining a healthy lifestyle will leave your skin glowing and youthful for years to come.
Facial Massage
Physical massaging of the skin is something that has long been proven to help achieve a more firm and plump texture. There are so many different types of facial massages that will not only prevent wrinkles; they'll tone the muscles in your face giving you a more chiseled look over time.
Tools such as jade rollers and gua shas all work to stimulate the skin with great results. The lymphatic system is drained, giving the skin a more slender appearance and wrinkles and frown lines are prevented through constant physical manipulation.
For some individuals, they find the best results come from using a facial massage tool after applying a cream or serum. The Introstem syringe could be paired nicely with a facial massage to really allow the ingredients to penetrate the skin.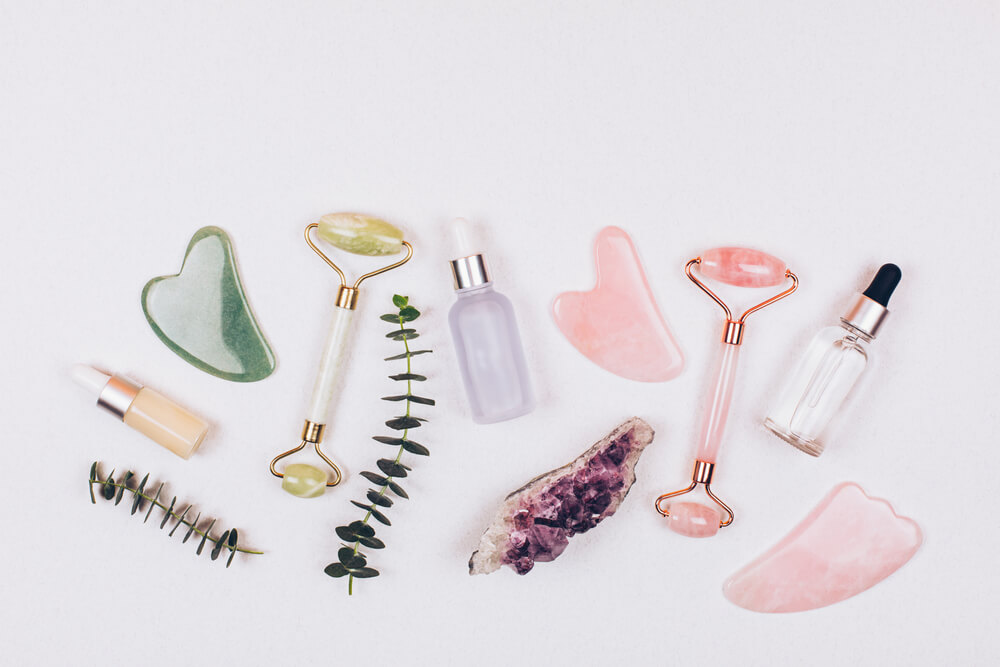 Injectables
Last but not least, we have injectables. These include fillers ranging from Hyaluronic Acid, a natural substance that is one of the most widely used fillers to Botox which is used to relax wrinkles.
Now we're sure that hearing the words "injectables" and "fillers" doesn't necessarily leave you with a positive image in your head. However, a lot of fillers have been proven to be quite beneficial for the skin in fighting wrinkles.
The reason why a lot of individuals find themselves leaning towards injectables is because of their ability to be extremely targeted in their placement. 
Want that same targeting without the actual insertion? Our Introstem syringe is, of course, non-surgical but still has the ability to target the appearance of lines without being invasive or potentially uncomfortable.
So, Now What?
Ok! We know some great ingredients to incorporate in our skincare routine to fight the appearance of frown lines and all other expression lines on the face. So now what do we do? Let's create a basic but effective skincare routine that will put pressure on those visible pesky fine lines and wrinkles!
Cleanse and Tone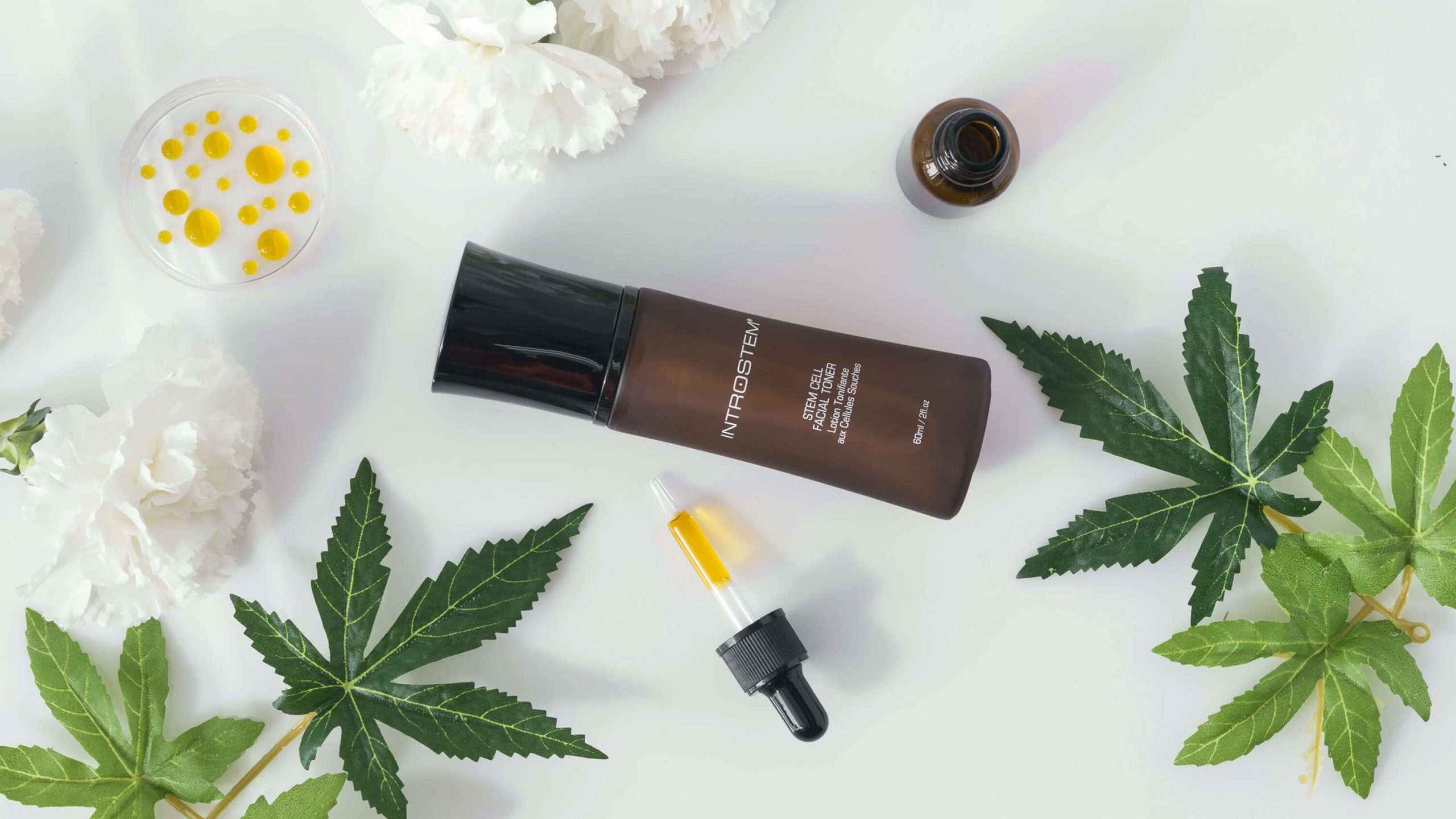 Find out what your skin type is and find a cleanser that works for you! Remember, everyone's skin is different. The way you cleanse your skin and the type of cleanser you use will all boil down to what your skin likes. At the end of it all, consistency is key!
Don't forget those ingredients we mentioned earlier. See if you can grab a cleanser that boasts of other benefits too, such as the Stem Cell Mousse Cleanser from Introstem. Top things off with the Stem Cell Facial Toner. 
Moisturize
Dry and dehydrated skin is a breeding ground for visible fine lines and wrinkles! Be sure to keep your skin moisturized to encourage a supple and fresh complexion.
Moisturizing your skin is not for specific skin types. Every skin type needs to have a moisturizing step in its skincare routine. Without it, your skin will look and feel dry, making the possibility of visible wrinkles greater. If you don't yet have a go-to moisturizer, try the Stem Cell Day Moisturizer from Introstem. 
Treat
Probably one of the most important parts of a skincare routine when it comes to the appearance of frown lines and wrinkles. Having a concentrated serum or cream is an excellent way to target skin issues and fight them.
The Introstem syringe is a great example of a product that could be incorporated into your skin routine. Alternatively, try the Introstem Lumi-Cell Overnight Mask. 
Still Not Convinced?
Youthful skin is just a consistent skincare routine filled with superior ingredients away. Products such as the Introstem syringe and ingredients like Seaweed extract and Vitamin A are all great ways to fight any visible signs of aging and are found in a myriad of skincare products.
There are some things that are completely out of our control in life. Things like our environment, discouraging current events around the world, and the continuation of time. What you do have control over, however, is yourself!
Can you completely stop the aging process? Not that we know of. What you can do, though, is research and find quality products with great ingredients that work for you and are effective.
Let your dream of a youthful-looking complexion be more than just a dream. Let it be a reality with premier products like the Introstem syringe and top-quality ingredients, like Grape Stem Cell Extract. Reveal your best self!