All of us dream of having youthful, wrinkle-free skin. Unfortunately, there are way too many anti-aging products available in the market. You can spend your entire life trying out products and never find the right one.
Lucky for you, the search is over. Our experts at Introstem have developed the perfect serum: the Introstem Eye Serum! It is effective at refining wrinkles and preventing more fine lines. It also lessens puffiness around the eyes. How does it do this?
Well, each bottle of Introstem Eye Serum is made with a precise blend of potent ingredients. These ingredients were handpicked for their host of skin benefits. Let's look at each of them to help you decide whether the Introstem Eye Serum provides value for money. (Spoiler alert: It's definitely worth it!)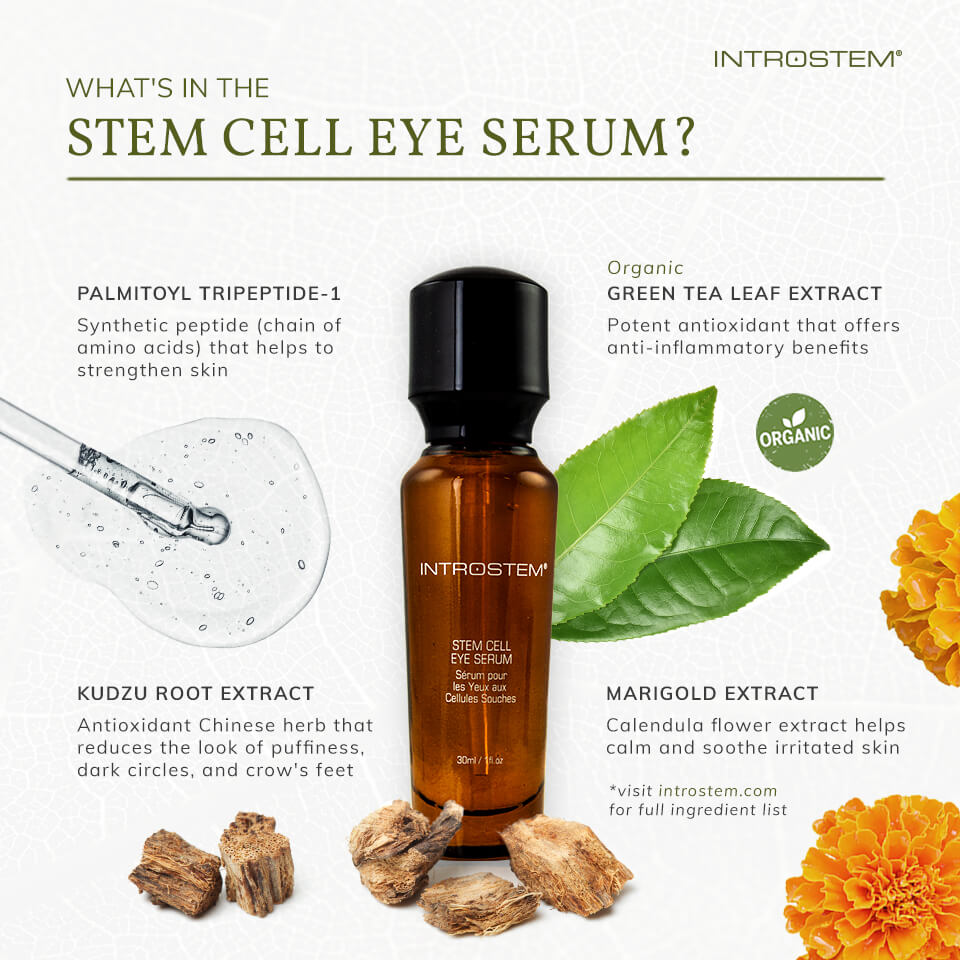 Hyaluronic Acid (Sodium Hyaluronate)
As we age, our skin becomes less able to retain moisture. This is one of the main causes of wrinkles. If you have naturally dry skin, you might be more predisposed to getting wrinkles early.
You need to hydrate your skin to avoid wrinkles and fine lines. Hyaluronic acid is a champion at hydration! This is why it is a top ingredient for anti-aging skincare products. It's also an Introstem favorite!
Hyaluronic acid helps our skin retain moisture, keeping it hydrated. It helps cushion and lubricates our body's connective tissues as well. It also promotes the production of collagen, which is important for skin structure. 
Our body naturally has hyaluronic acid, but we produce less of it as we grow older. While synthetic hyaluronic acid exists, its molecule is typically too big to be absorbed by our skin. That's why we at Introstem use sodium hyaluronate, the salt form of hyaluronic acid. It has smaller molecules, making it easier for the skin to absorb. 
Check out the Introstem Stem Cell Night Repair if you're interested in other hydrating products. This lightweight cream gives your skin a naturally healthy look. Apply it generously on cleansed skin every night for best results.
Vitamin C (Ascorbic Acid)
Experts usually pair vitamin C together with hyaluronic acid, and for good reason. Vitamin C is an anti-aging superstar that fights free radicals in our skin. Free radicals are unstable oxygen molecules that cause wrinkles. It also causes cell damage. 
The skin under our eyes is extra thin and sensitive, making it more prone to skin aging. It needs collagen, which you can find naturally in the body. However, as you age, collagen production decreases. Thankfully, Vitamin C also boosts collagen production. 
Sun exposure is one of the main causes of wrinkles. It also causes brown spots and red blotches to appear on our skin. Vitamin C's antioxidant properties protect our skin from this damage! Make sure to still put on some sunscreen though, because vitamin C does not absorb UVA or UVB.
Here at Introstem, we use the most stable and effective form of vitamin C: ascorbic acid. If you want to boost your collagen production and sun protection, try our Stem Cell Vitamin C Serum! It refreshes your skin at night so you can wake up to renewed and energized skin!
Grape Stem Cell Extract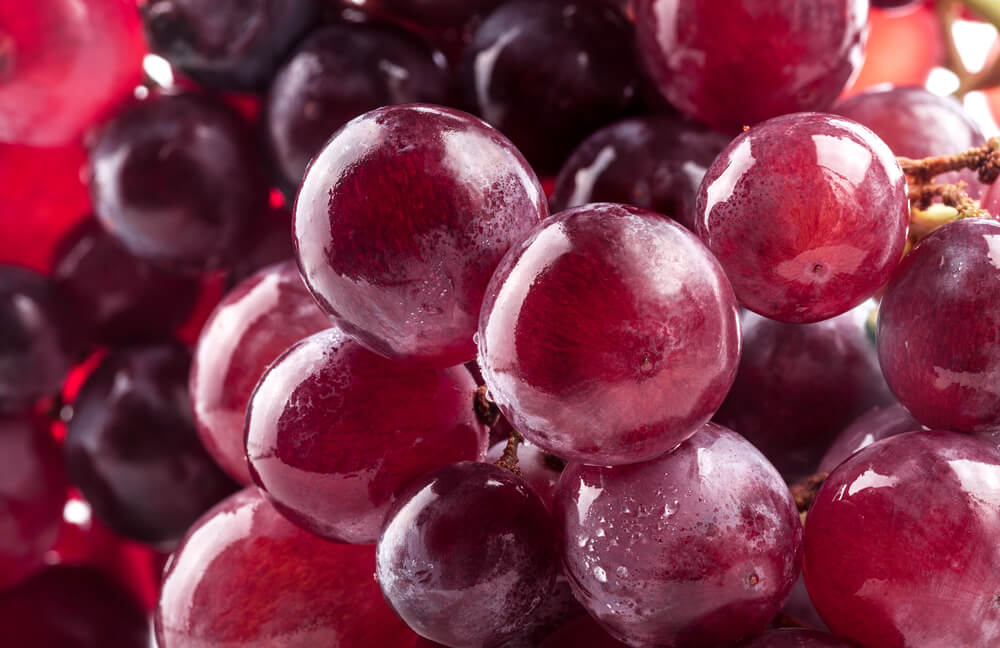 Grape stem cell extract, another anti-aging ingredient in the Introstem Eye Serum, comes from the peel and seeds of grapes. This ingredient is embryonic. This means that they can transform into human-identical cells when applied to the skin. Thus, they are fantastic at regenerating the skin.
If that's not enough, grape stem cell extract also contains phenolic compounds. Aside from having anti-aging properties, phenols are antimicrobial and anti-inflammatory. 
Grape stem cell extract also stimulates collagen production, leading to more youthful, elastic, and healthy skin! It also gives protection against sun damage, which lessens your risk of getting wrinkles.
Introstem's Stem Cell Day Moisturizer also combines the power of grape stem cell extract with the benefits of shea butter and vitamin E! Try including this moisturizer in your daily skincare routine. We promise you'll notice your skin become plumper every day!
Ginkgo Biloba Extract
Joining the Introstem Eye Serum's list of powerful ingredients is Ginkgo Biloba extract. For centuries, people have been using Asian ginkgo tree leaf extracts for medicinal purposes. It has powerful antioxidant properties which help protect skin cells from oxidative stress and damage. A stress and damage-free skin = wrinkle-free skin. 
Ginkgo Biloba extract also combats a common skin problem—acne! It promotes cell turnover, preventing dead skin cells from clogging our pores. Dead skin cells, together with excess oil, clog the pores and cause acne. Make sure to always keep your face clean and healthy so that it remains fresh and acne-free!
Aloe Extract
Next up on our list is aloe, which needs no introduction to skincare fans. It's a wonder plant that offers a wide range of benefits when used on your skin and hair. It can also be taken orally. 
Aloe stimulates fibroblasts, which are responsible for the production of collagen and elastin fibers. Elastin fibers help keep the skin elastic, which is important to our skin's integrity. Thus, you not only get wrinkle-free skin thanks to aloe, you also get stronger, more supple skin! When you have strong skin, you are less prone to getting skin diseases like erythema (red skin) and xerosis (dry skin). 
Aloe is also capable of softening the skin. It does so by preventing our cells from flaking. This also has the effect of giving us tighter pores. If flaking skin or large pores is a problem for you, then aloe might be the solution you've been looking for. Aloe even has properties that fight acne!
Grab the Introstem Stem Cell Facial Toner if you want to benefit from the wonders of aloe. Use this product after cleansing your face and before applying a serum or moisturizer. Our toner also has infusions of grape stem cells and hyaluronic acid! That's a powerful anti-aging combo! Plus, you can rest easy about skin damage because our toner is alcohol-free.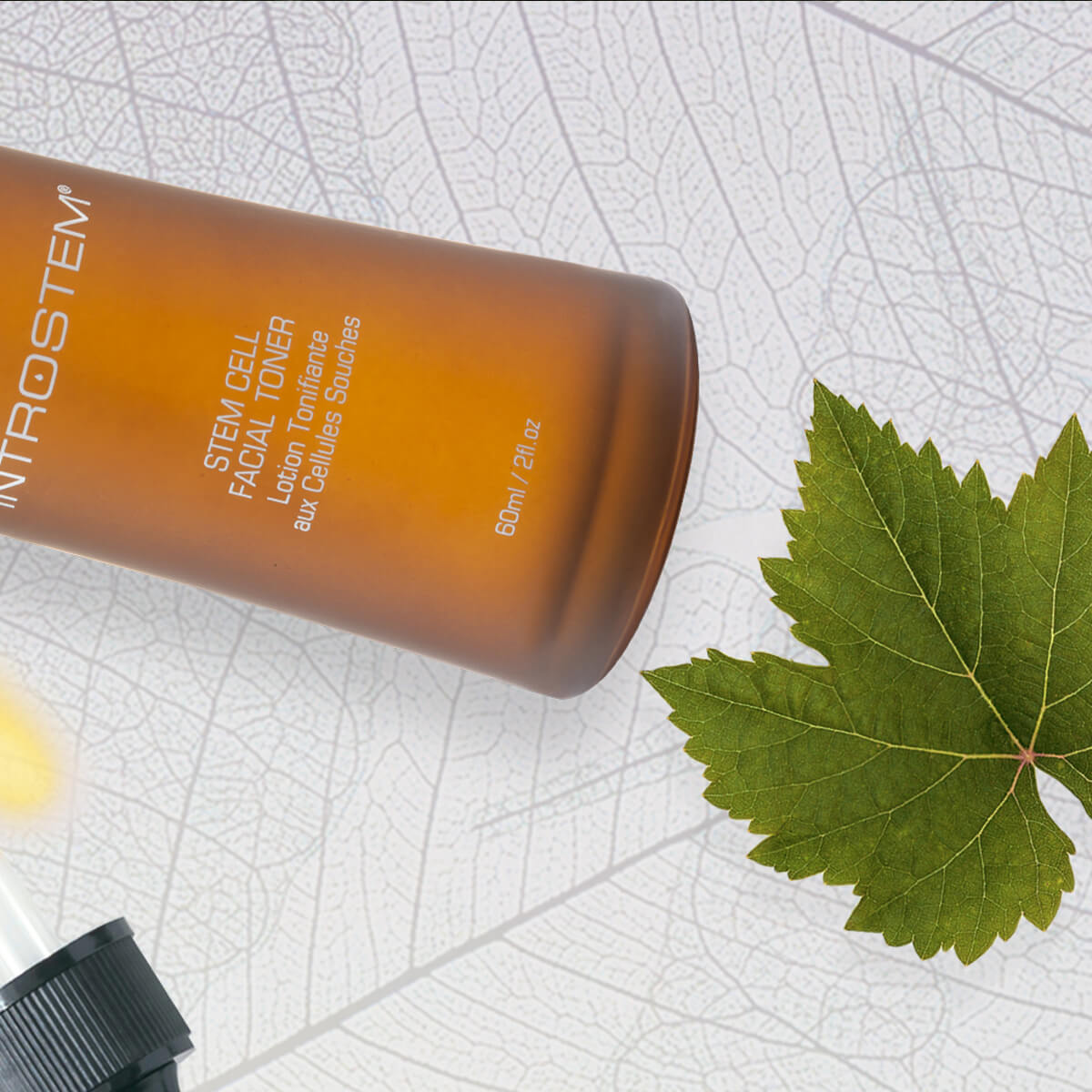 Hemp Seed Oil
Hemp seed oil, or simply hemp oil, has many benefits to our body, including our skin. It contains essential fatty acids (EFAs) derived from linoleic and oleic acids, which have anti-aging capacities. The higher your linoleic acid intakes are, the less likely you are to have skin atrophy and senile dryness.
If you want to stock up on linoleic and oleic acids, here are some other sources of essential fatty acids:
Sunflower seeds

Fish

Canola oil

Flaxseed

Canola oil

Walnuts

Leafy vegetables

Avocados

Sesame seeds
If none of those food items are accessible to you or you don't like them, try Introstem's Hydrolift Transforming Mask! It uses hemp seed oil to reduce the appearance of fine lines and wrinkles. It also has grape stem cells and seaweed extract to make your skin feel fresh and lively. Apply and leave it on your skin for fifteen minutes before rinsing it off thoroughly. It's a good option for busy women because you only need to use it once a week.
Camellia Sinensis Leaf Extract
Camellia Sinensis, a type of green tea, is one of the most widely consumed antioxidants in the world. It is rich in polyphenols which improves your cells' immune response. Since it is an antioxidant, it protects your skin from UV radiation that causes damage and hastens skin aging. 
Like aloe, Camellia Sinensis Leaf Extract also boosts the production of collagen and elastin fibers, which has anti-wrinkle effects. Applying this tea extract to wrinkles on the outer corner of the eye will help wrinkles less noticeable. This is why it's a key ingredient in Introstem's eye serum. 
Tea extracts also have anti-inflammatory properties, making your under-eye feel less puffy and more smooth. Side note: you might also want to get into the habit of consuming this in tea form. It can prevent cardiovascular conditions, cancer, and obesity.
Refresh your skin with Introstem's Stem Cell Facial Peeling. It gives you all the skin health benefits of Camellia Sinensis. It's also infused with grape fruit cell extract and nutshell powder which help remove impurities and flaky skin. The best part: this facial peel doesn't strip off your skin's natural essential oils! Use it once to twice a week. For best results, pair it with our Stem Cell Day Moisturizer.
Kudzu Root Extract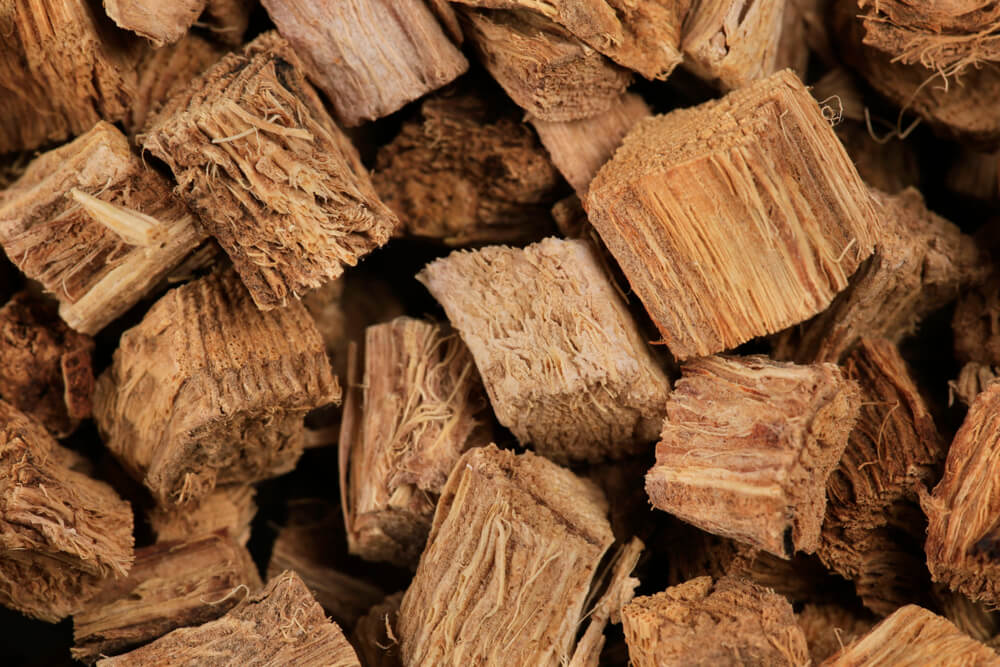 Pueraria lobata, also called kudzu, is a popular health and beauty ingredient in Asia. It has been utilized as herbal medicine and food for centuries. Many Asian cultures use kudzu for different purposes. In Korea, for example, they use the sprouts, buds, and leaves of kudzu as a vegetable. Over in Japan, its roots are being used to make starch. But how does it benefit the skin?
Puerarin from kudzu root extract combats a skin aging reaction called glycation. The plant's phytochemical compounds also help in skin regeneration. Thus, it is able to speed up wound healing. Kudzu is also an ingredient that helps increase collagen. 
Glycerin
Our next ingredient, glycerin, has been used in cosmetics for many many years. It's a favorite amongst skincare brands because it can hydrate your skin. When your skin is hydrated, wrinkles and other fine lines become less noticeable. Because of its hydrating properties, glycerin also makes your skin less susceptible to xerosis or dry skin. 
Aside from hydration, glycerol can also be used for repairing your skin's epidermal barrier. This improves your skin's elasticity. Studies have also shown that glycerin has antimicrobial effects, which will be sure to make it an even more popular ingredient. 
Free your skin from makeup, grease, and dirt with our Stem Cell Mousse Cleanser! It will give you the healthy skin benefits of glycerin. Our unique cleanser also has other anti-aging ingredients such as grape stem cell extract and hemp oil. Use it once or twice a day for optimal results.
Other Skin Enhancing Ingredients in the Introstem Eye Serum
The Introstem Eye Serum is more than just an anti-wrinkle product. It can also prevent other skin problems with its infusion of other powerful ingredients! Here are some of them:
Calendula Officinalis Extract
Some researchers suggest Calendula Officinalis as prevention for many skin conditions. According to research, Calendula Officinalis can help heal wounds, inflammation, infection, and rashes. Experts believe that Calendula officinalis can help new tissue grow in injuries, enhancing your skin's health.
More studies are required to confirm the benefits of Calendula Officinalis in the skin. Still, experts consider it as safe to apply on the skin. However, it is not advisable for people with allergies to ragweed and other related plants.
Phenoxyethanol
Phenoxyethanol is known as a preservative found in many cosmetic products. Most Introstem products have it. Its antimicrobial properties can fight off a type of bacteria called Pseudomonas aeruginosa. With the Introstem Eye Serum, you can be sure that you won't get any skin complications. 
Goodbye, Tired and Wrinkled Eyes!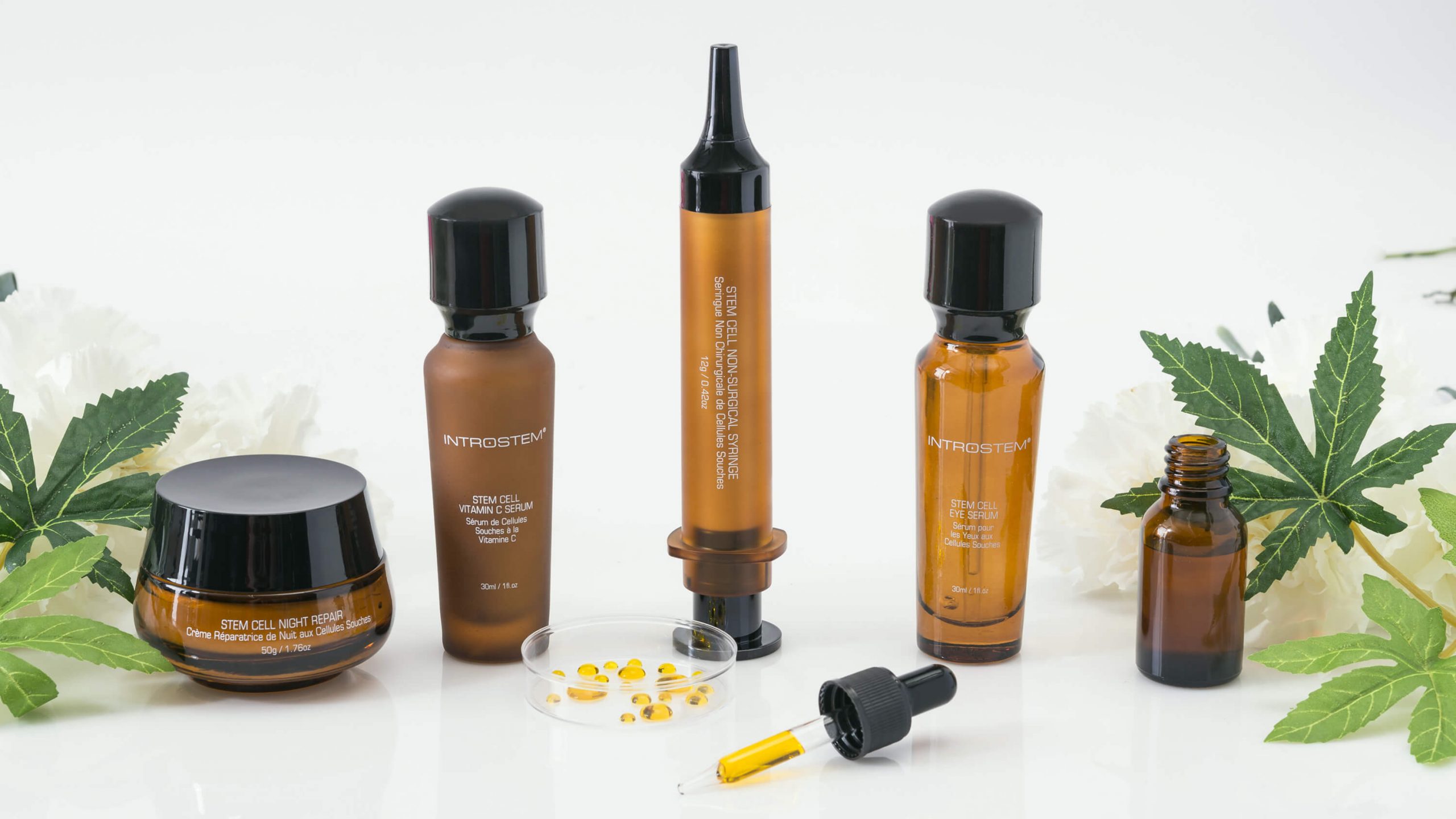 Most of us take our under-eye area for granted and focus on the larger parts of our faces. However, the under-eye area is prone to many concerns such as puffiness, hyperpigmentation, and other skin aging signs. The skin around your eyes is more delicate, so it needs better care.
Invest in your under-eye skin with Introstem Eye Serum! We at Introstem ensure the quality of all our products to help you achieve your skin goals without any side effects. We use only the safest and most effective ingredients. 
A small amount of our eye serum is enough for you to reap all the benefits of our expertly formulated ingredients. Use it nightly on your under-eye area to wake up to plumper and livelier skin. 
Improve your skincare routine by following up with the Introstem Stem Cell Firming Eye Cream. Its infusion of vitamins and collagen refreshes your skin and lessens the appearance of fine lines. Remember to always be gentle in applying any product in your under-eye area. Lightly pat until your skin has absorbed the cream. Then, seal in all the goodness with a moisturizer.
Our customers love how our eye serum instantly produces good results. Order a bottle of the Introstem Eye Serum today and experience wrinkle-free under eyes in no time!