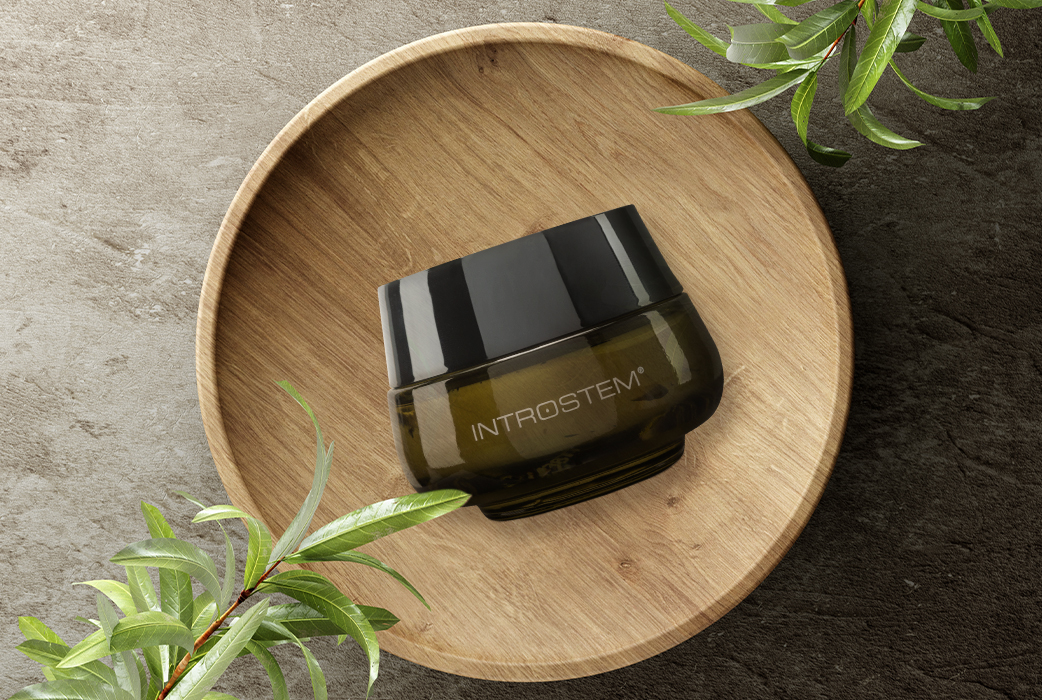 If you've been searching for a moisturizer capable of firming, lifting, and tightening the look of the skin on your face and neck, then it's easy to see why Introstem's Hydro Cream may have caught your eye. This formula combines the best of both science and nature, resulting in a decadently creamy concoction that rejuvenates and replenishes the look and feel of the skin. 
With so many five-star reviews raving about this formula, there's no denying that it works. However, if you want to know more about how it's able to turn back the clock on your complexion, then you'll need to take a closer look at its cutting-edge ingredient blend. 
Stick with Introstem as we share 10 ingredients in the Hydro Face and Neck Cream that you're going to absolutely love!
1. Grape Stem Cells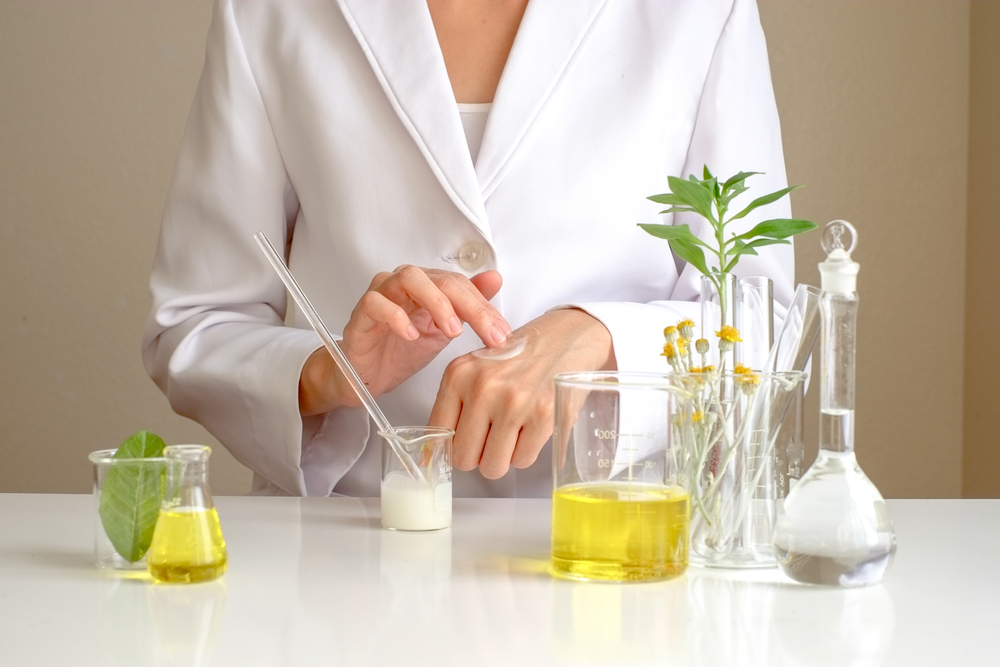 Let's begin with Introstem's signature ingredient; grape stem cells. You'll find this extract in each and every Introstem product, including the Hydro Cream – it's the driving force behind our brand.
Why? What's so special about grape stem cells?
This wonder ingredient is filled with a variety of polyphenols, flavonoids, peptides, and fatty acids. In other words, natural compounds that can do so much for the complexion. In addition to minimizing the visible signs of skin aging, grape stem cells also brighten the look of hyperpigmentation while reducing the appearance of inflammation and redness. They also help to keep the skin hydrated – this ingredient truly is a multi-tasker!
To gain full benefits from this botanical, we'd recommend adding it to multiple stages of your skincare routine. While the Hydro Cream takes care of the moisturizing stage, look for cleansers, toners, and serums that also contain the ingredient.
2. Sodium Hyaluronate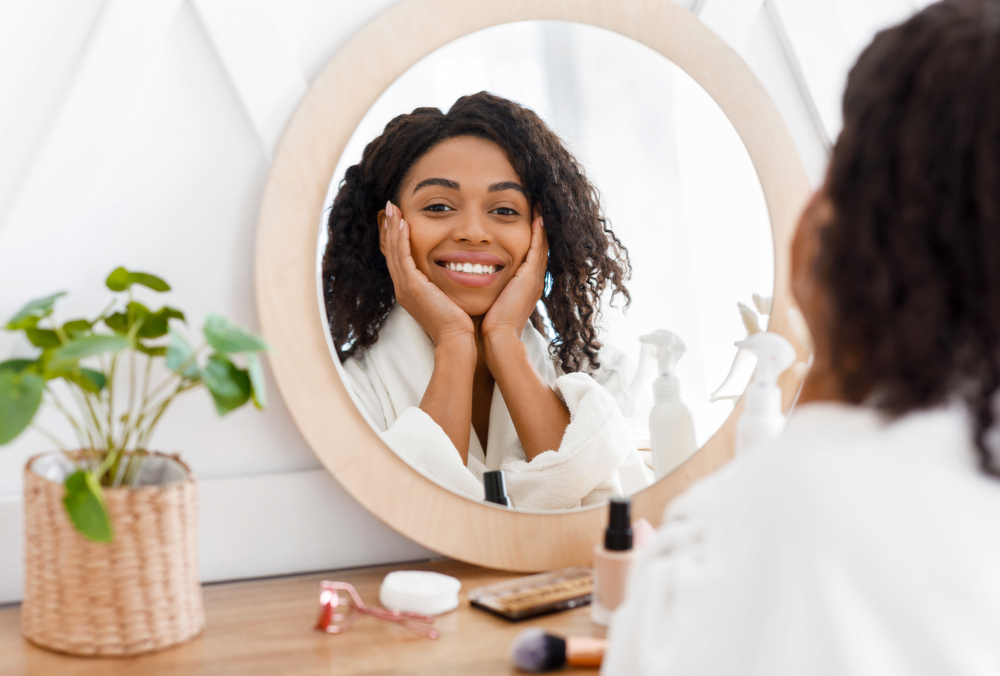 Just about everyone has heard of hyaluronic acid, the humectant that took the skincare world by storm due to its intense hydrating capabilities. The only downside to hyaluronic acid is its large molecular size. This slightlty inhibits absorption, meaning that its hydrating effects only apply to the surface of the skin. 
Enter sodium hyaluronate. The salt form of hyaluronic acid, this ingredient has a smaller molecular size. This means that it's able to leave the skin feeling hydrated at a deeper level. The result? Skin that looks plumper, fuller, and brighter.
Just like grape stem cells, sodium hyaluronate is another ingredient worth incorporating into different stages of your skincare routine. So, before you slather on the Hydro Cream, treat your skin to a sodium hyaluronate-infused serum. We'd recommend the Introstem Stem Cell Eye Serum – sodium hyaluronate is combined with peptides and botanicals to smooth and de-puff the look of the eye area.
3. Jojoba Oil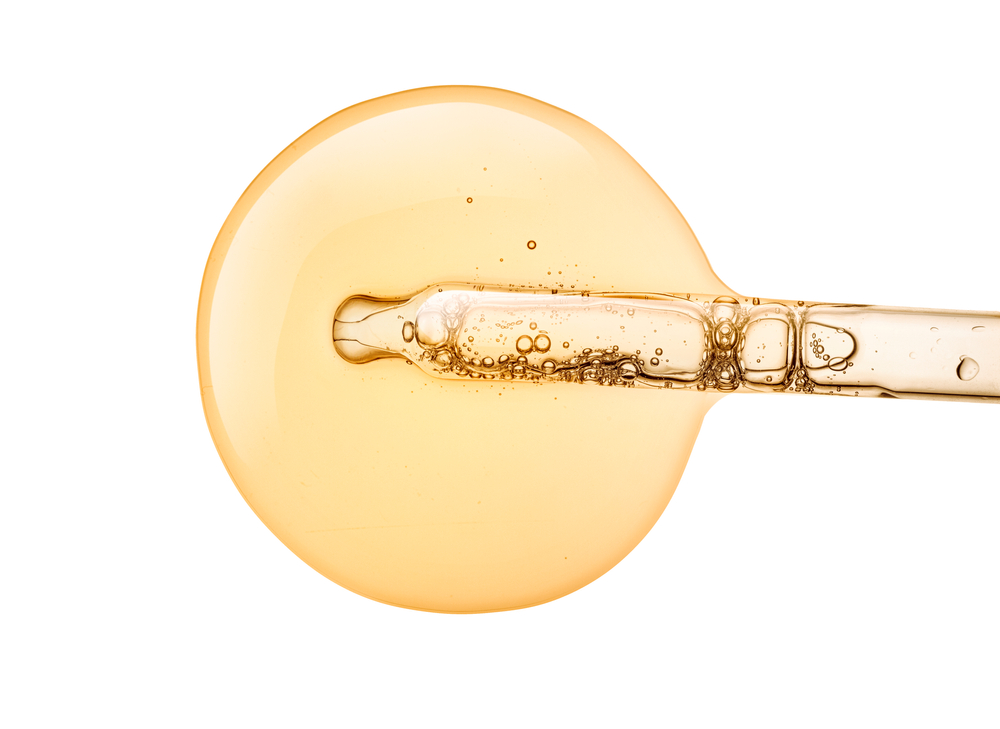 While those with dry skin revere the hydrating prowess of plant oils, people with oily or combination skin often stay away from them. After all, why would you want to layer even more oil over your already-oily skin, right?
Wrong. While it's true that some plant oils can be disastrous for oily skin, not all oils have this effect, and jojoba oil is one of the exceptions. 
Thanks to this oil's unique molecular makeup, it's able to hydrate the skin without leaving it greasy. In fact, studies have found that a month of regularly using jojoba oil can reduce how oily the skin looks and feels by 23%.
It's a fantastic ingredient for all skin types, which is why jojoba oil is one of the main hydrating compounds in our Hydro Cream. It will leave your skin looking soft and dewy, but never shiny.
4. Collagen Amino Acids
When it comes to skincare formulas designed to firm and tighten the complexion, amino acids are a must, and collagen amino acids are among the best out there. These are the same amino acids that the skin uses to produce new proteins, which is why supplementing them topically can help your skin feel strengthened and supported.
This ingredient offers up a number of benefits. For starters, it gives the skin a more elastic feel, which reduces the appearance of fine lines and wrinkles. It also brightens and clears up the complexion, while boosting hydration.
It's another multi-tasking ingredient that more than deserved a prime spot in the Hydro Cream. Use it regularly and it won't be long before your skin looks softer, silkier, and younger.
5. Acetyl Hexapeptide-8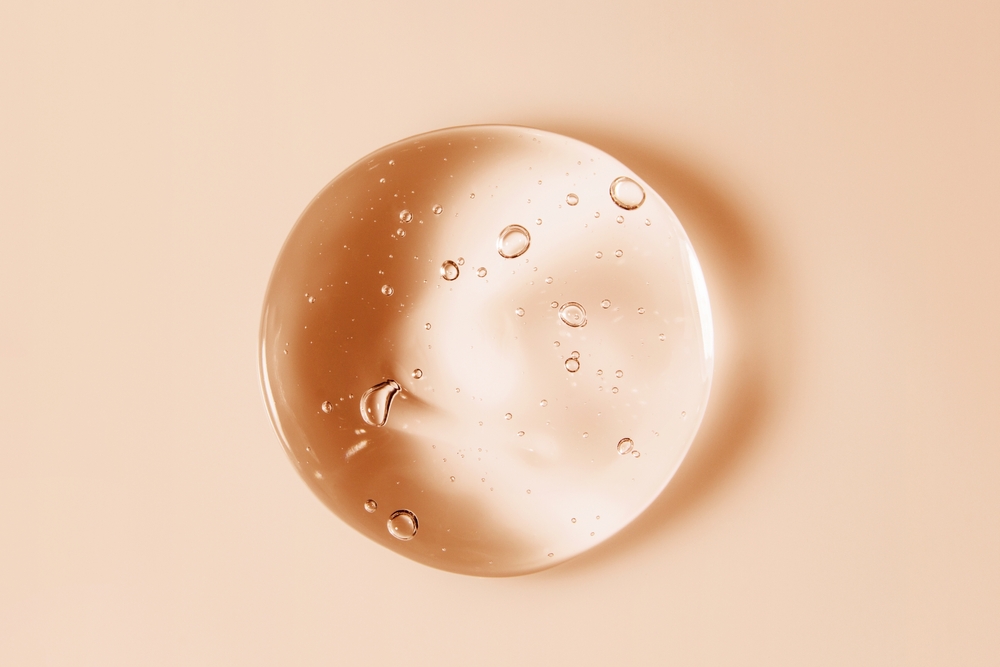 While this ingredient may initially look a little intimidating, it's simply a type of peptide. However, unlike other peptides, this one is known for its fast-acting effects.
When applied to the skin, acetyl hexapeptide-8 smooths away the look of fine lines and wrinkles. It gives the skin a firmer and more voluminous finish, which makes it look younger and bouncier.
There is so much research out there proving how acetyl hexapeptide-8 can reduce the appearance of wrinkle depth pretty significantly. This is why, in addition to the Hydro Cream, we've also included the ingredient in a few other Introstem formulas.
One of our favorites is the Hydro Age Reforming Alpha Solution. Just like with our Hydro Cream, this product is also from our Hydro Collection. This means that the two of them pair together beautifully, with ingredients that support each other. 
However, while our Hydro Cream focuses on firming and lifting the appearance of the skin, the Hydro Age Reforming Alpha Solution targets the visibility of surface wrinkles. Use the specialized applicator to apply a small amount of this product to your creases and it'll get to work almost immediately, leaving your skin looking smooth and wrinkle-free.
6. Green Tea Leaf Extract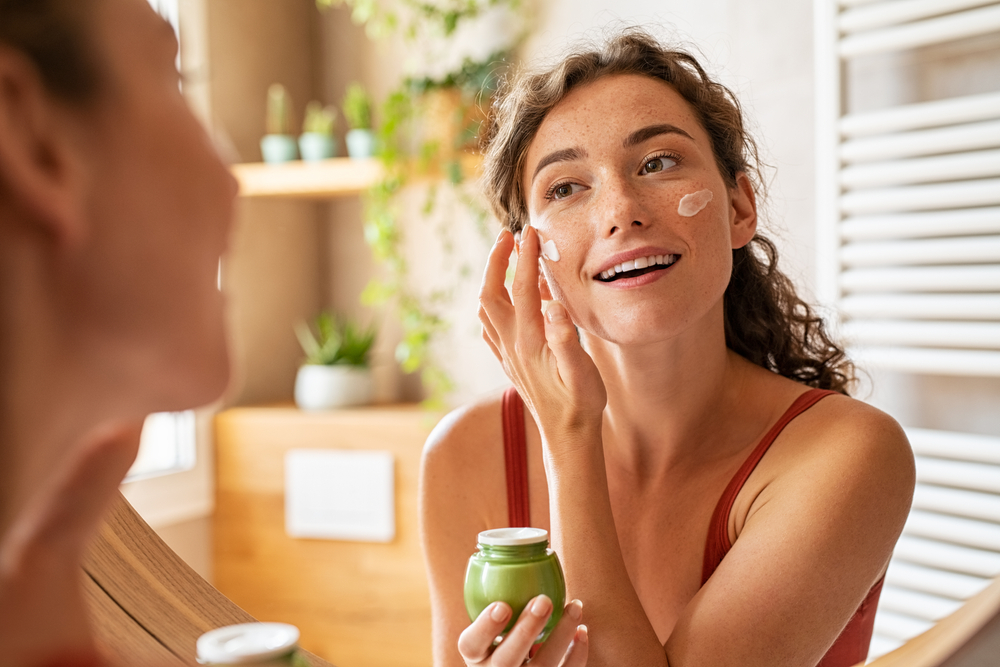 While some of the ingredients in the Hydro Cream are cutting-edge innovations, others, such as green tea leaf extract, are classics. This ingredient has been used for cosmetic purposes for centuries for a variety of reasons.
However, one of its main benefits is how effectively it reduces the look of UV-related skin damage. UV damage shows itself in a few different forms, with wrinkles and dark spots being the most common. Green tea extract helps with the appearance of both of these concerns. It smooths away the visibility of wrinkles while fading the look of hyperpigmentation.
This is an ingredient that's suitable for all skin types, which is why it was a must in our Hydro Cream. Those with dry skin will feel quenched and hydrated, while those with oily, acne-prone skin will notice a reduction in the appearance of breakouts and clogged pores.
If you'd like to explore more skincare products containing green tea, feast your eyes on our Stem Cell Facial Peeling. This exfoliating gel removes dirt and dead skin cells while giving the skin a brighter and more radiant finish. In addition to green tea, it also boasts two forms of vitamin C and mandelic acid.
7. Vitamin A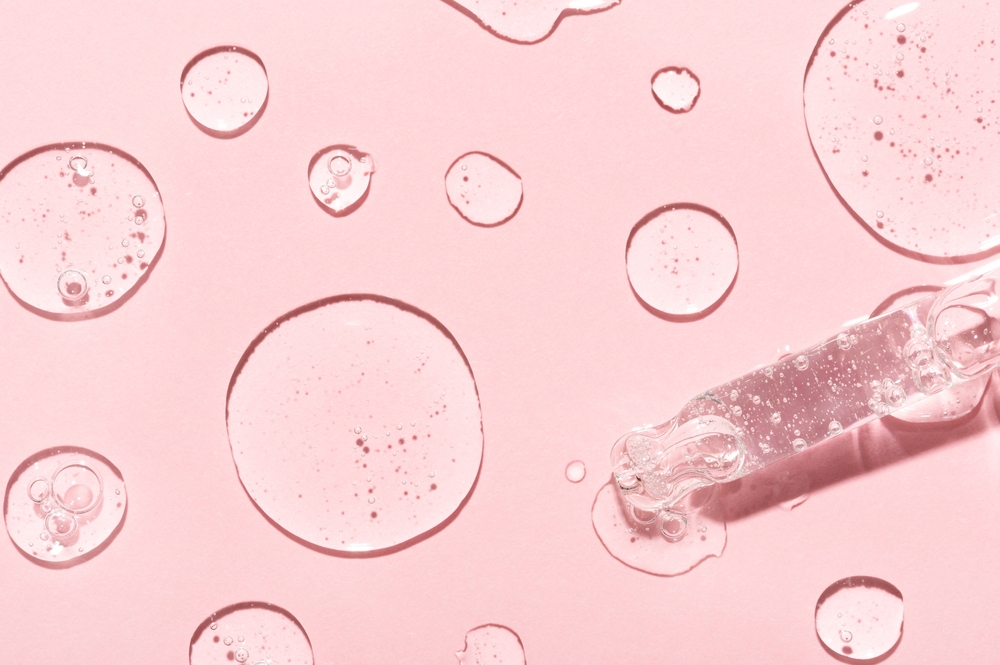 While just about every dermatologist would recommend vitamin A to those who are trying to reduce the visibility of skin aging, deciding which form of the ingredient to use can be a little tricky.
Retinol is often the top choice, but there's no shying away from the side effects that this potent form of the vitamin can cause. On the other hand, retinyl palmitate offers the same benefits. It takes a little longer to produce results, but it does so without leaving the skin feeling raw and irritated.
That's why we chose to use retinyl palmitate in our Hydro Cream. Gentle yet hard-working, this form of vitamin A will target the appearance of your wrinkles while brightening your overall complexion. It clears up the visibility of many common skin concerns, leaving the skin looking rejuvenated. It's especially beneficial when combined with other vitamins, which brings us to our next ingredient…
8. Vitamin E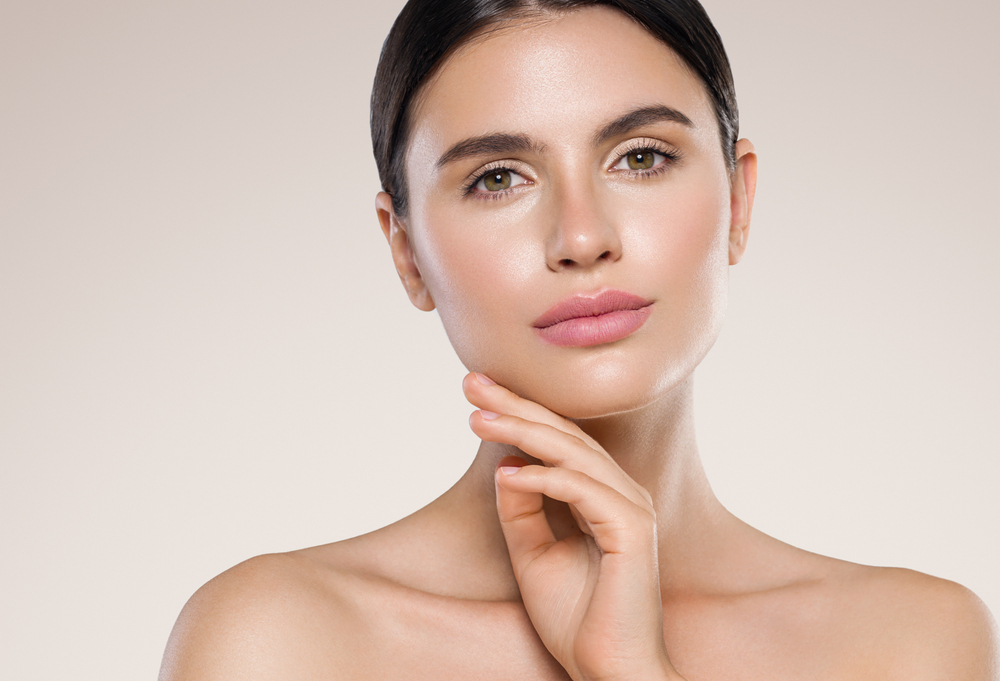 In addition to vitamin A, another vitamin that we had to include in our Hydro Cream is vitamin E. These vitamins work in very different ways, which is why they complement each other so well.
Vitamin E is incredibly moisturizing. It can counter the dry feeling that vitamin A can sometimes leave behind. It's fantastic for softening the feel of the skin, making it useful in a moisturizer.
Vitamin E is also great for leaving the skin feeling protected. Use the Hydro Cream in the daytime before stepping outside and you'll be able to prevent the appearance of environmental damage. 
Then, once evening rolls around, apply a vitamin E-infused night cream to help your skin feel its best for the next day. Our top pick would be the Introstem Stem Cell Night Repair. This night cream contains a long list of vitamins and botanicals to pamper your skin while you catch up on your beauty sleep.
9. Sweet Almond Oil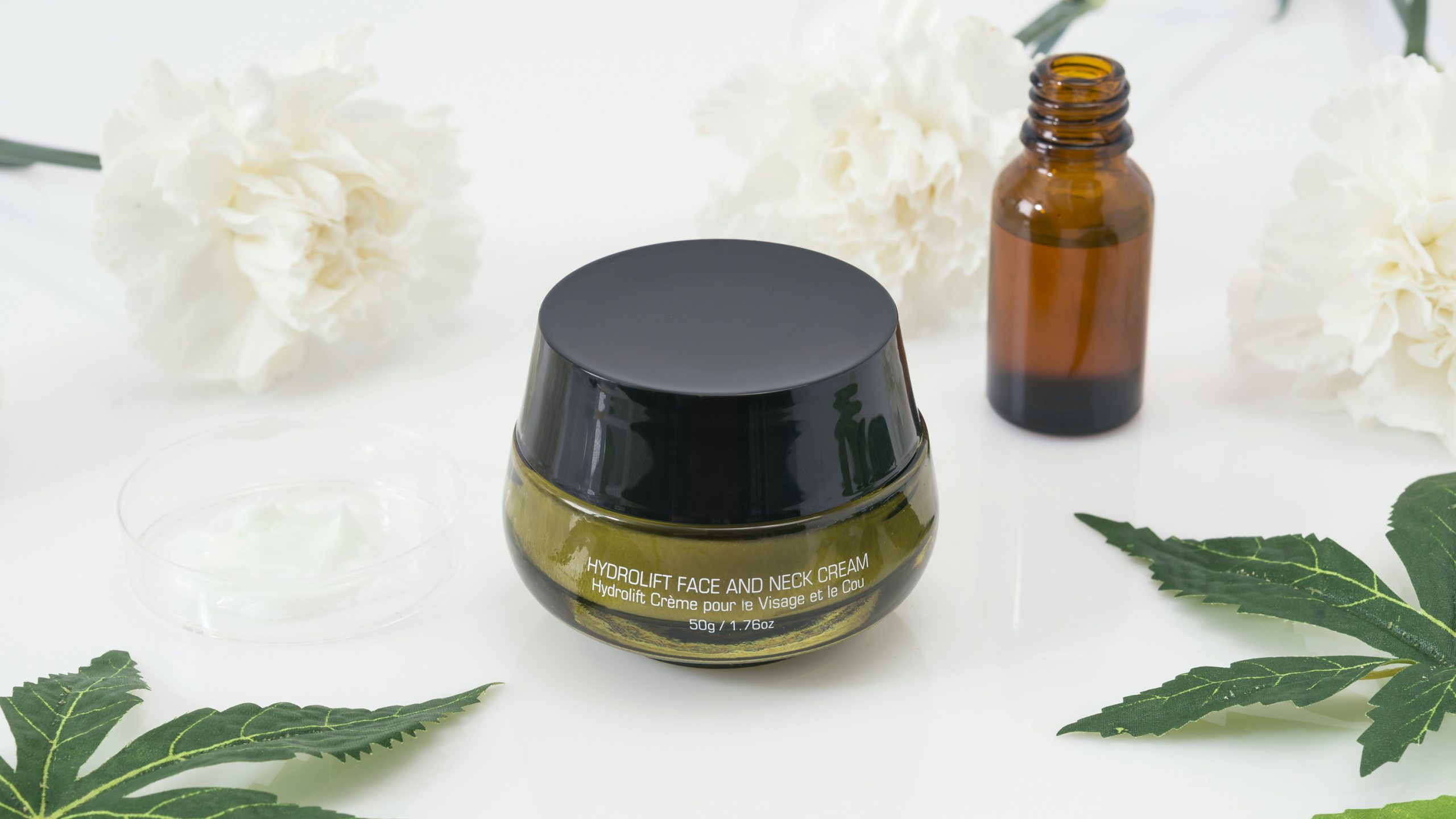 It's no secret that vitamins are vital for maintaining the look and feel of your skin, and sweet almond oil is full of them. In particular, it's loaded with vitamins A and E, both of which we've also added to the Hydro Cream. This enables you to double up on results, giving your skin a smooth and supple feel in no time.
Another reason why sweet almond oil is such a game-changer is due to its fatty acid content. Fatty acids help to increase moisture retention in the skin. As a result, the skin looks softer and significantly healthier. 
Just like jojoba oil, sweet almond oil is safe for all skin types. It hydrates the skin without leaving it feeling greasy. It's a win-win!
10. Shea Butter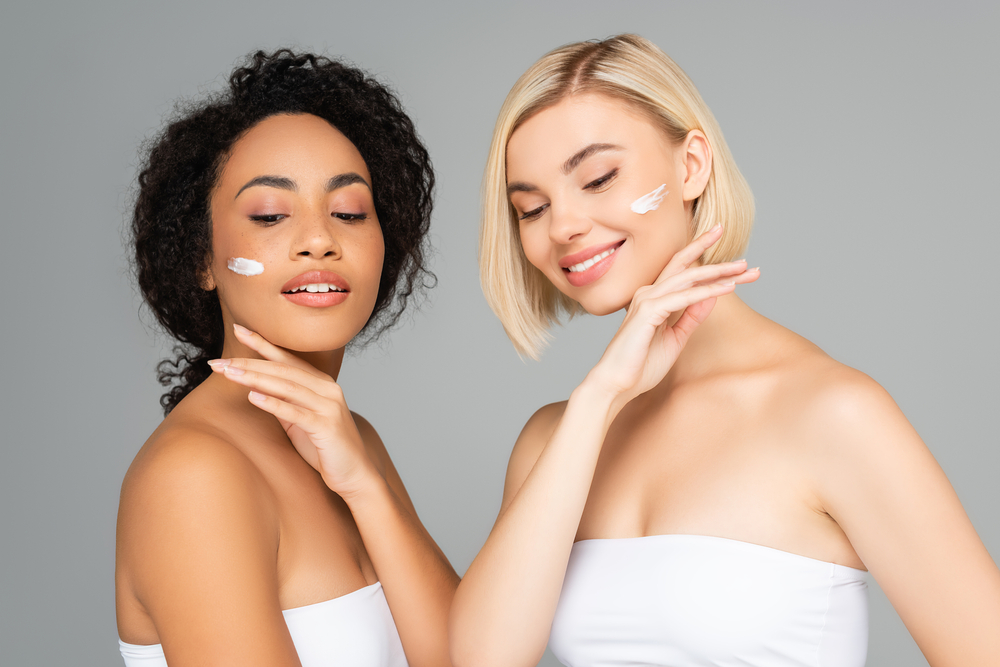 Another ingredient in the Hydro Cream that you need to know about is shea butter. While many shea butter-based creams can feel quite heavy, Introstem formulas are the opposite. 
Instead, we've managed to capture the buttery essence of the ingredient in a lightweight form. This enables the shea butter to offer up its moisturizing properties without weighing the skin down.
Of course, there's more to shea butter than its moisture-enhancing effects. This natural ingredient is also loved for how it soothes the look and feel of the skin. It counters the appearance of redness and inflammation while leaving irritated skin feeling restored and repaired.
Shea butter is also packed with an array of antioxidants. These help to reduce the appearance of aging while improving the overall complexion.
Ready to Add the Hydro Cream to Your Skincare Routine?
As you can see, the ingredients that we've used to create the Hydro Face and Neck Cream are among the best in the industry. As a result, this formula, which is suitable for all skin types, gets to work quickly when it comes to tightening, firming, and smoothing the look and feel of the skin. Add this moisturizer to your skincare routine and your face and neck will soon start to look younger and more rejuvenated.
Click here to browse more bestselling skincare products from Introstem.