Shopping for skincare can be a tedious process. There's so much research that needs to go into picking out the right products for your skin type. Will this ingredient be good for oily skin? Is this active irritating on sensitive skin? There are so many questions that need answering before making your purchase.
The best way to learn more about whether a product will be the perfect fit for you is by reading reviews from people who have already tried it out. It gives you an insight into how effective a product is. It's even more important to read reviews on high-end skincare, for which you'll be investing more money.
Loads of happy Introstem users have left glittering Introstem reviews on our website, singing praises for their favorite products. But what do these loyalists have to say about the popular Introstem Lumi-Cell Overnight Mask? Read on to find out.
What Makes Overnight Masks So Special?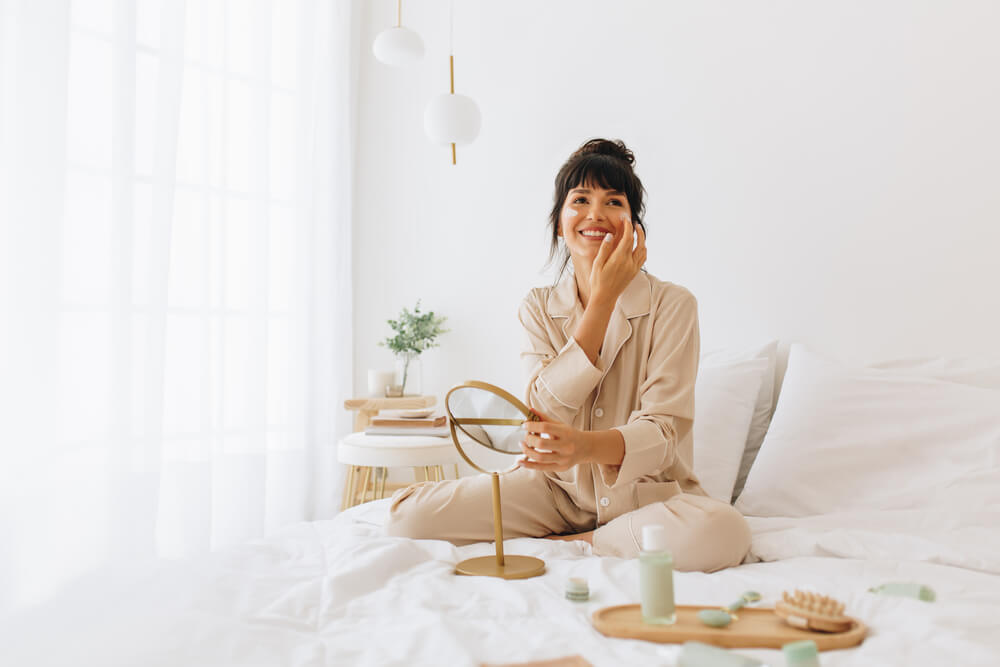 Every skincare lover will have heard of overnight masks. They're those ultra-hydrating creams that are meant to replace your nightly moisturizer once a week. They're also often referred to as sleeping packs.
Overnight masks are basically night creams on steroids. They're extremely moisturizing and are designed in a way that softens and conditions the feel of your skin even as you sleep. They usually contain hydrating ingredients that can penetrate the deeper layers of your skin while you catch those Z's.
Aside from being incredibly moisturizing, an overnight mask's emollient properties also work as a heavy-duty sealant to lock in all the other steps of your skincare routine.
Your mask may also target specific concerns, like smoothening the look of the skin to get rid of the appearance of wrinkles and fine lines. If you want an overnight mask that does this, look for one infused with hyaluronic acid, peptides, vitamin A, and ceramides. 
Introducing Your New Favorite Overnight Mask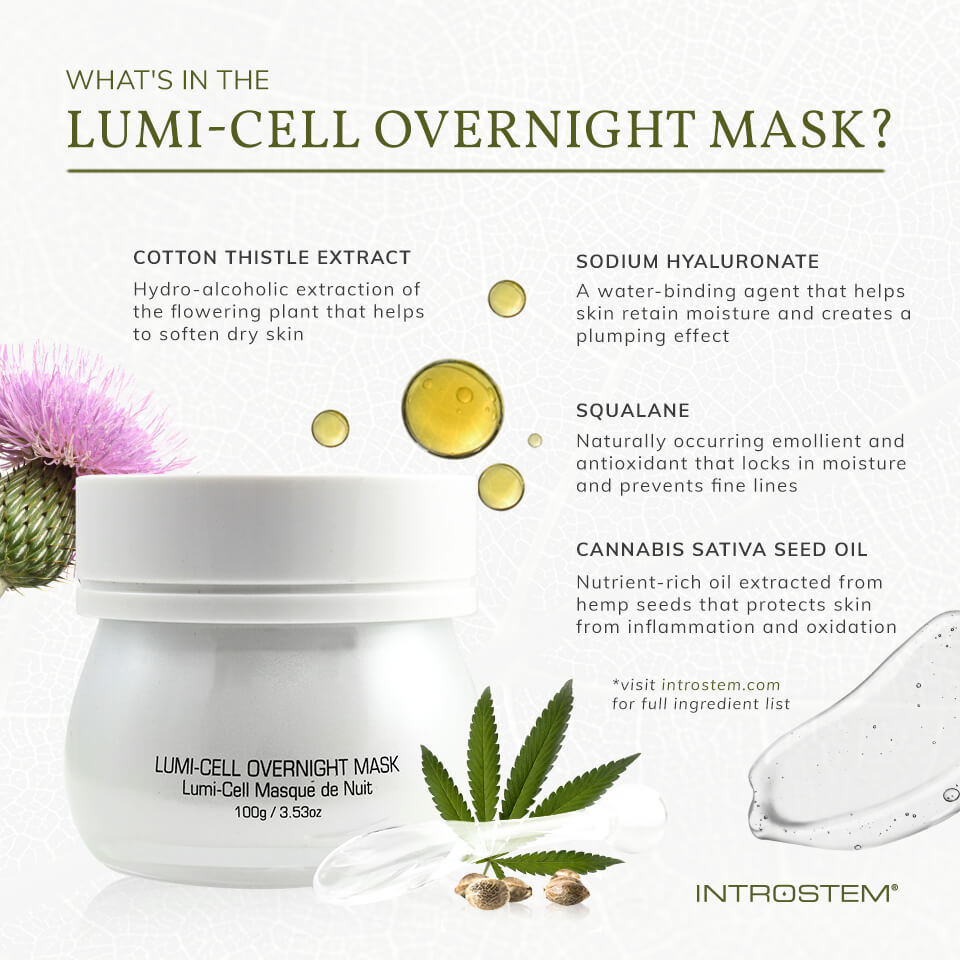 The Introstem reviews have spoken! The Introstem Lumi-Cell Overnight Mask will be your favorite new addition to your nighttime skincare routine. Loved by many, this cruelty-free overnight leave-on mask is formulated with a blend of gorgeous fruit extracts and hydrating vitamins to boost the look of your skin.
What's in the Lumi-Cell Overnight Mask?
The formula contains botanicals from acai berry, noni, goji, pomegranate, and other fruits. It's also infused with Introstem's signature ingredient: grape stem cells. These cells are extracted from grape seeds and skin. They're terrific at reducing the visible signs of aging.
You'll also find peptides in this overnight mask. They make your skin look taut and wrinkle-free, even as you age.
It's also enriched with glycerin, sodium hyaluronate, squalane, and vitamin E — all super hydrating ingredients to plump up the  look of the skin and give it a little extra dew and bounciness. There's also some caffeine in the formula to brighten up the appearance of your skin tone a bit.
You can use this luxe overnight mask once a week. All you have to do is apply it to clean skin right after washing and doing all your skincare steps. Glide the mask onto your face until it's fully absorbed by your skin. Sleep, and then wake up to skin that feels uber-soft!
It's recommended to follow up this mask with the Introstem Lumi-Cell Phyto-Silk, which you can get when you purchase the entire Lumi collection.
Not completely sold on this overnight mask yet? Here are six things people rave about in their Introstem reviews when talking about the Introstem Lumi-Cell Overnight Mask. 
What Do Instrostem Reviews Say About the Lumi-Cell Overnight Mask?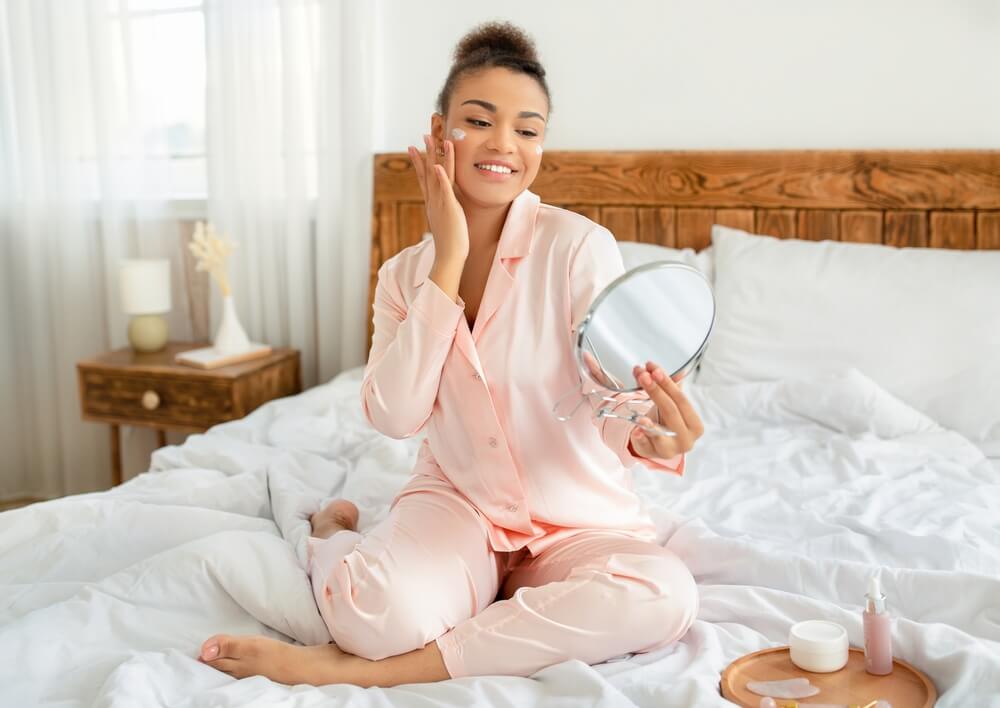 It's Super Moisturizing and Leaves the Skin Feeling Renewed
Moisture is the main requirement of overnight masks, which is why many people with dry or dehydrated skin turn to them during the winter months. The Lumi-Cell Overnight Mask doesn't disappoint in that department. According to Introstem reviews from verified buyers, this mask is extremely moisturizing.
If there's one thing we hear most often from the feedback of this overnight mask, it's that its hydrating compounds, peptides, vitamins, and fruit extracts help alleviate the feeling of skin dryness. This is especially the case when it's used religiously once or twice a week for a long time.
What's great about this mask is that it doesn't rely on super heavy oils and butters to give your skin the moisture it needs. Instead, it contains lightweight but powerful hydrators, like sodium hyaluronate, squalene, and extracts from fruits.
These ingredients are not that heavy but still pack a punch. They'll leave your skin looking supple, dewy, and feeling refreshed when you wake up the next morning.
It Never Leaves a Greasy, Sticky Residue on the Skin
Those with oily, problematic skin instinctively avoid overnight masks because they're too heavy and rich. They can often spell disaster if your skin hates thick, greasy creams. But according to Introstem reviews, the Lumi-Cell Overnight mask never leaves the skin feeling tacky or sticky.
One blogger vouches that the mask never feels waxy and gross, even if you apply it generously on your skin. She even says using the mask feels like "rubbing a cloud into your skin," because of how soft and smooth it goes on.
This is because the formula of this mask doesn't contain super thick oils like coconut oil or shea butter, which can be harmful to the skin and cause breakouts since they're comedogenic. Instead, all of the hydrating ingredients are weightless.
It Minimizes the Appearance of Wrinkles in the Long Run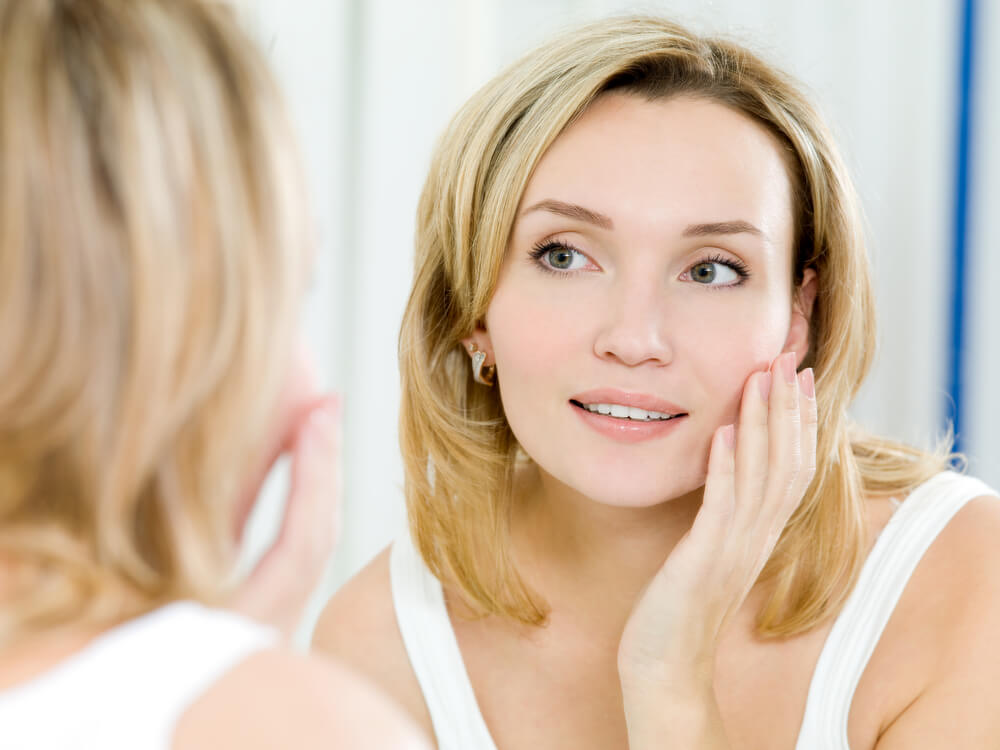 Some people get excited about giving their Introstem reviews on a product right away because of how much they enjoyed it. But the real testament to how this mask works is how well it performs in the long run.
Many lovers of this overnight mask notice that, when used religiously, it helps beat the visible signs of aging skin, from wrinkles to age spots. This can be attributed to how it's rich in vitamin A and peptides, which have attained holy grail status in the skincare world for their many benefits.
It Makes Your Skin Look Brighter and More Glowy
Other Introstem reviews focus on how bright and glowy their skin appeared the day after applying this overnight mask. That makes it the perfect leave-on mask for dull skin that looks flat and lifeless.
Aside from the mask's hydrating ingredients like sodium hyaluronate and fruit extracts, it also boasts vitamin E to give your complexion an added luminosity and natural moisture.
It Glides Smoothly Onto the Skin, Just Like Silk
One of the Introstem reviews left on the Lumi-Cell Overnight Mask's product page is that it feels super silky when applied to the skin, making it a delight to use.
This rings true across other reviews, too. One blogger describes the application process as "very luxe, hydrating, and like silk" on her complexion. It glides so well on the skin and never feels waxy or hard to spread.
One may attribute this characteristic of the mask to squalane, a moisturizing ingredient that has a reputation for being super slippery. Squalane, along with the other hydrating botanical essences found in the formula, adds to the smoothness of applying this mask.
It Smells Amazing Because of the Natural Botanicals It's Made From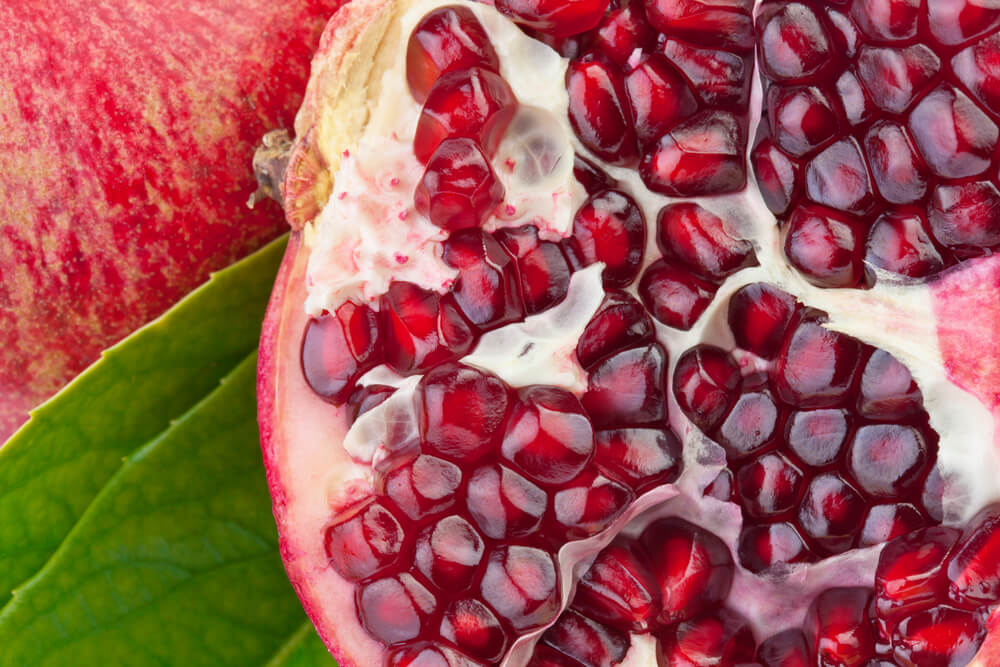 The fragrance of this overnight mask is yet another thing people rave about when writing their Introstem reviews. It smells fresh yet decadent and high-end, with a touch of fruitiness thanks to the terrific botanical blend it was formulated with, which consists of pomegranate, goji, and noni, among others.
How to Properly Use the Introstem Lumi-Cell Overnight Mask
The instructions to use the Introstem Lumi-Cell Overnight Mask are quite simple, but there are a few other important things you have to remember to maximize the product and its benefits. Here are a few small yet impactful tips for applying your new overnight mask the right way.
The first thing you have to remember is that you should apply it at the very end of your skincare routine. It's rich and thick because it's meant to lock in the rest of your hydrating steps. So, you can't just apply a serum on top of it — it's going to end up blocking your skin from absorbing the serum's actives.
Use a small spoon to scoop the mask out of the tub in a hygienic way. If you use your fingers, you risk contaminating the mask with tiny hairs or chemicals from other products. Apply the mask directly to your skin and use your fingers to spread it around and warm it up.
Boost blood circulation by giving your skin a gentle massage as you distribute the product across your skin. This won't just relax your muscles and spread the mask evenly, but it will also create a healthy flush to your skin, making you look younger.
Wait at least half an hour after applying the overnight mask before lying down on your pillow. That way, you're giving the mask enough time to absorb into your skin and won't be wiping it all over your pillowcase.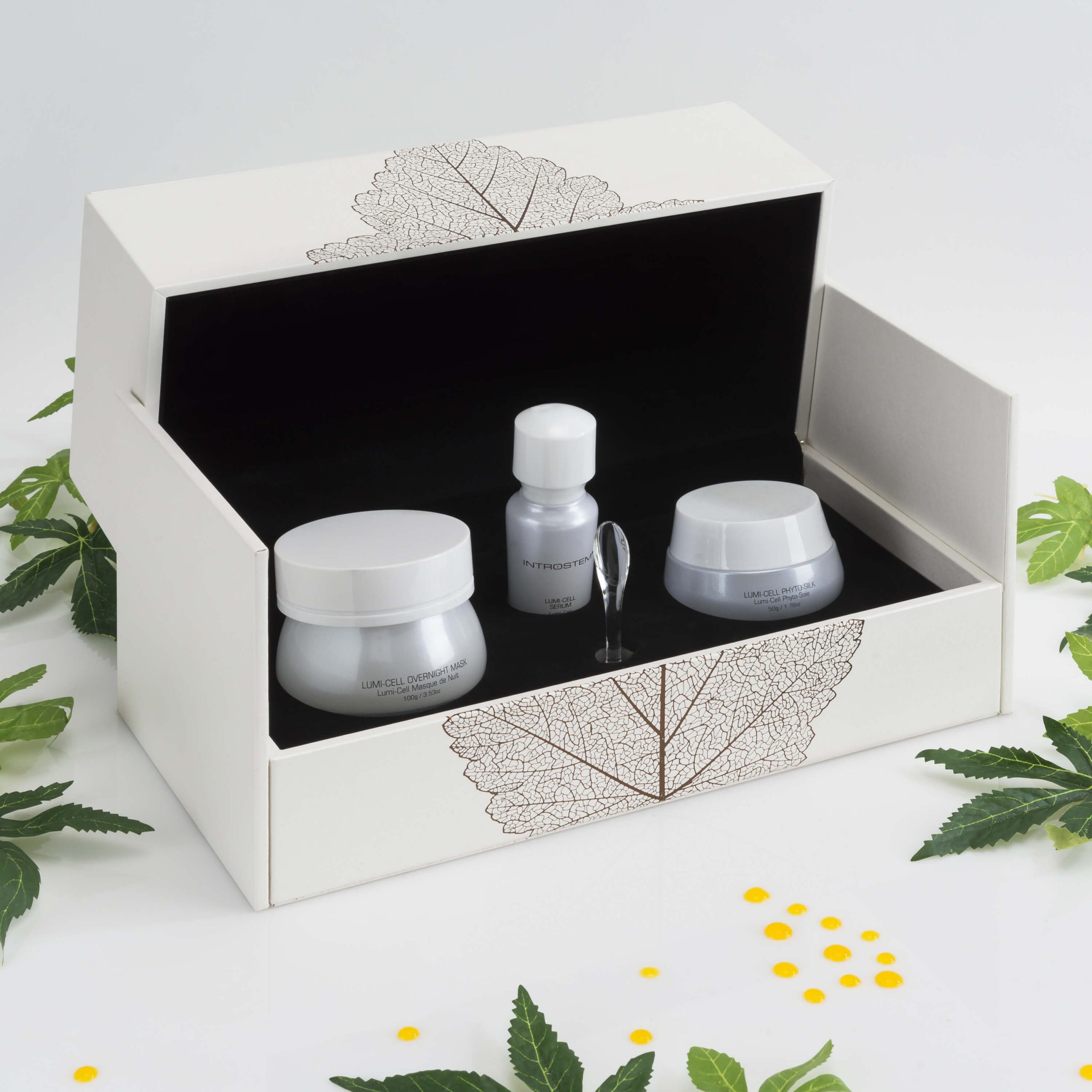 Conclusion
From Introstem reviews alone, it's easy to see that there are so many benefits that the Introstem Lumi-Cell Overnight Mask can provide to your skin. It's moisturizing, beats the visible signs of skin aging, glides extremely well onto the skin, and more.
It's the ultimate overnight mask that can help with many of your skin problems all at the same time. And judging by the many Introstem reviews within and outside the brand's website, those who use it view it as more than just a functional skincare product — it's a pampering, luxurious experience for the skin as well.
Try it out today to see what all of the fuss is about!