Fall is upon us and you may be surprised to learn that your skincare products should be re-evaluated with this refreshing change of season. 
At Introstem, we've developed the products that you need to add to your skincare routine, today. These products contain high-quality ingredients that work in harmony to take your skin from the dry sun-damaged look you've been sporting to the hydrated and restored look you'll love for a fabulous fall season!  
Read on for more about the high-quality skincare products for fall in our collection.  You can incorporate these products into your fall skincare arsenal today, and restore and renew your skin. With the use of these products, which are infused with star ingredients Grape Stem Cell Extract and Mandelic Acid, you will look and feel energized and confident for what the season may bring!
Stem Cell Mousse Cleanser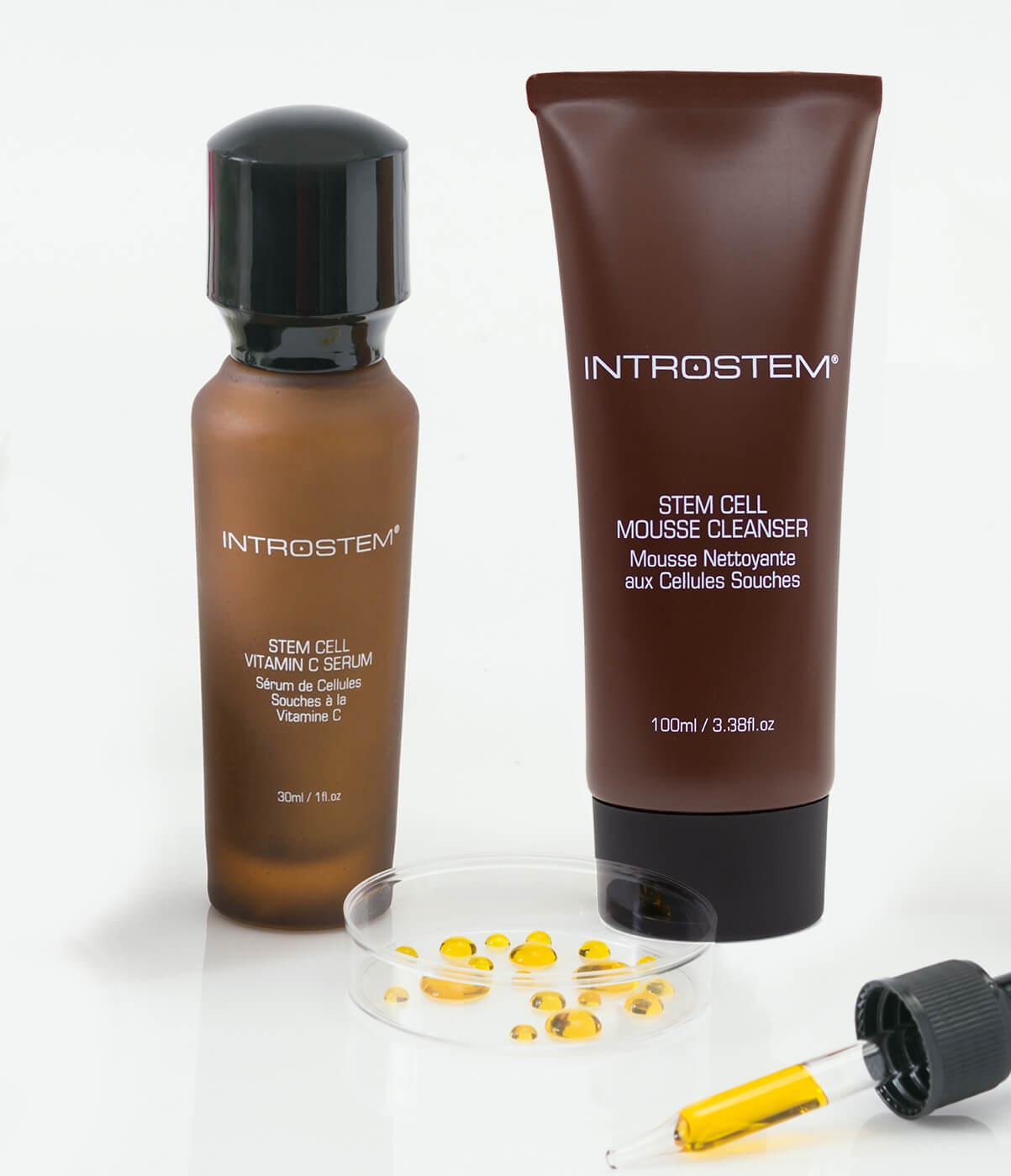 Cleansing is the crucial first step of any good skincare routine. If you are looking to restore your complexion and reinvigorate your skin for fall, you'll want to start with a cleanser such as our Stem Cell Mousse Cleanser. 
Our Stem Cell Mousse Cleanser is a mild cleanser that works gently yet powerfully to rid your complexion of the aging buildup of dead skin cells, makeup, dirt, and excess oils. The nourishing ingredients in our cleanser remove this dulling outer layer without stripping your skin of its vital natural oils.
This restorative cleanser is full of Introstem's powerhouse ingredient Grape Stem Cell Extract (Vitis Vinifera Fruit Cell Extract). It also contains other naturally sourced ingredients, such as Aloe Barbadensis Leaf Extract (Aloe Vera), Argan Oil, and Glycerin. These will all leave your skin looking brighter, healthier, and more hydrated.
The soothing skin healing properties of the Aloe Vera in this cleanser, combined with the other skin-restoring ingredients, leave you with skin that is smoother, more even, and thoroughly cleansed and refreshed.
This gentle cleanser transforms into a mousse-like lather as you massage it into your skin. It's a luxurious first step of your fall skincare routine.
Stem Cell Facial Toner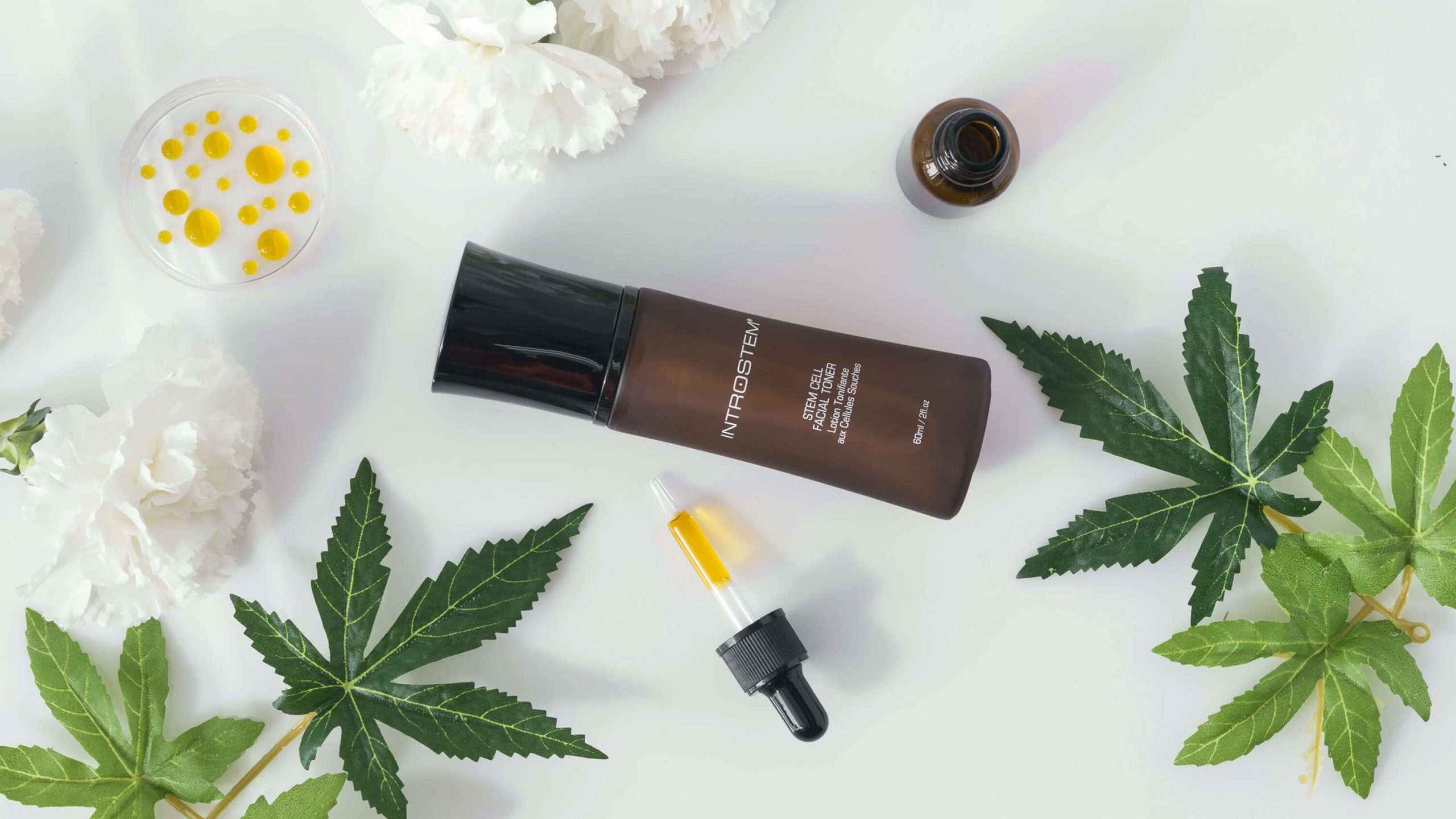 Is your skin losing its brightness? Does your complexion look dull? Is your skin uneven?
Boasting the skin-replenishing properties of Grape Stem Cells, Cucumber Fruit Extract, and Chamomile Flower Extract combined with moisturizing Hyaluronic Acid, our Stem Cell Facial Toner will thoroughly prep and tone your skin for the day.  
We suggest that you use this alcohol-free skin-conditioning tonic to complete the cleansing portion of your skincare routine. It'll really boost your skin's brightness during the fall season.
A gentle and cooling toner, our Stem Cell Facial Toner works to remove any dirt, oil, and makeup that your cleanser may have left behind. It'll leave your skin thoroughly cleansed and bright. Most importantly, it will not strip your skin of the vital natural oils that it needs, unlike more abrasive toners on the market. The Introstem toner is alcohol-free! 
The ingredients in this toner also tighten those unsightly gaps in your skin, minimizing the size of your pores. This means aging impurities, contaminants, and environmental pollutants cannot absorb into your skin's pores and wreak havoc on your skin.
Our skin cleansing Stem Cell Facial Toner is one of our favorite skincare products for fall as it leaves your skin smooth and bright with a radiant finish that exudes confidence!
Stem Cell Facial Peeling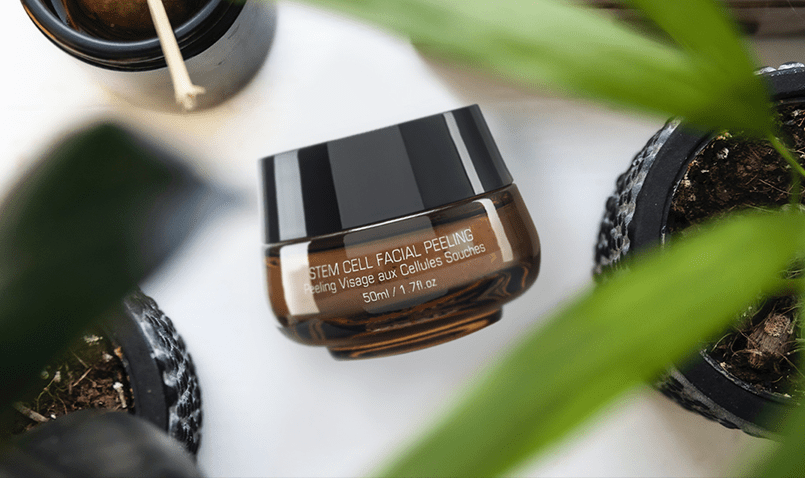 A critical step of any fall skincare routine is the process of exfoliation. As you already know, with the rays of the sun basking down upon you all summer, you may be left with some unsightly dark spots, a damaged outer layer of skin, or pores clogged with sweat, dead skin, and oil.  
At Introstem, we have our Stem Cell Facial Peeling to exfoliate your skin using a special ingredient, Mandelic Acid. This ingredient will bring powerful targeted changes to your skin when used as one of your skincare products for fall.
Mandelic acid is sourced naturally from bitter almonds. It's non-abrasive on the skin and works super gently on restoring your skin to its pre-sun condition. Mandelic Acid assists this product in delivering a smooth, even appearance to your skin. It's so gentle that it is even safe to use on sensitive skin types.
One of our most popular products here at Introstem, this exfoliating wonder is formulated with all the natural goodness of Grape Fruit Cell Extract, Vitamins A, C, and E, Bamboo Extract, Coconut Oil, and Nut Shell Powder in addition to powerful Mandelic Acid and a plethora of other skin-restoring ingredients. 
We've hand-picked these ingredients because they work well on all skin types. The natural restorative properties of these ingredients give our customers a luxurious skincare experience with each use.
With the use of this exfoliating product, your post-summer skin will reap the rewards of a dramatic polishing, renewing your complexion for the cooler days ahead, and prepping your skin for the other Introstem products in your skincare arsenal.
Stem Cell Day Moisturizer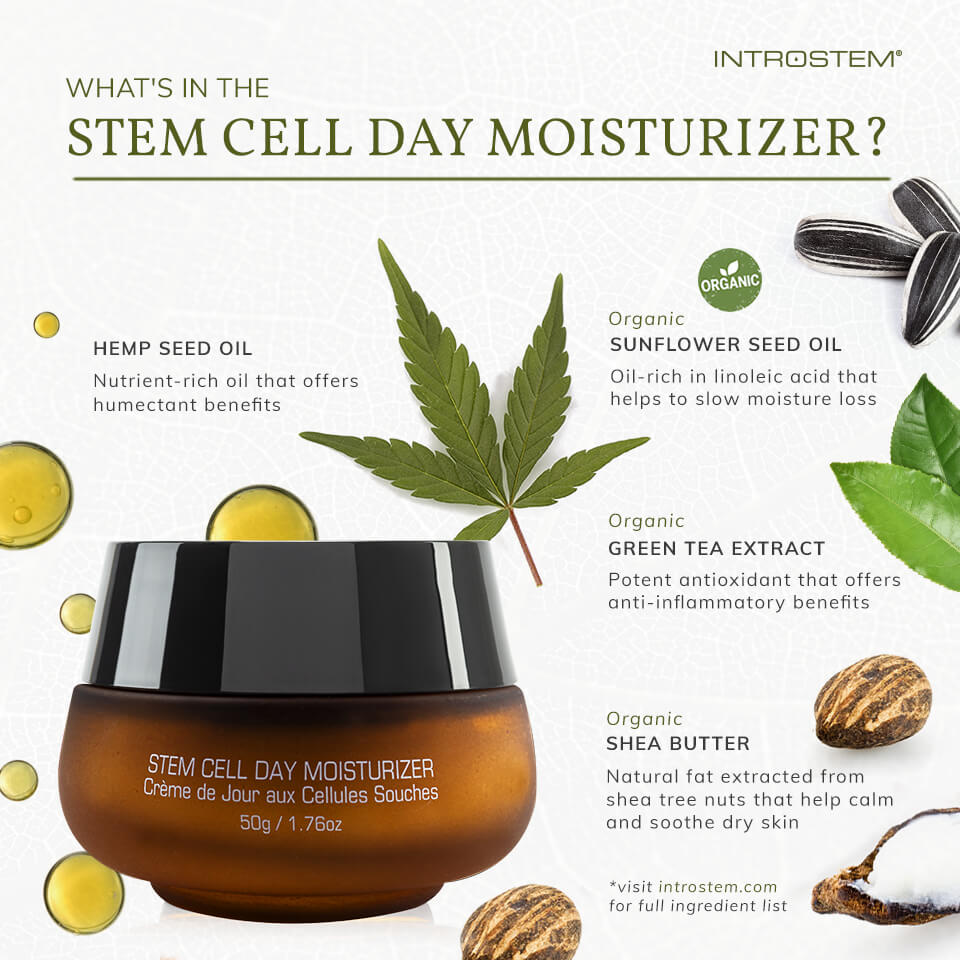 If you're looking to harness the power of Grape Stem Cells combined with many of the other high-powered, age-fighting ingredients we've mentioned, you'll want to add our Stem Cell Day Moisturizer into your fall skincare lineup immediately. 
The ingredients in our day moisturizer have been carefully chosen to deliver targeted changes to your skin while preparing and protecting your complexion for the day.
Our Stem Cell Day Moisturizer is a powerful multi-tasking cream. It's packed with Grape Stem Cells, Shea Butter, and Vitamin E. These ingredients moisturize and deeply nourish the skin. They'll also provide an invisible barrier to any potential daily damage. Your skin will be safer from exposure to environmental pollutants and harmful UV rays.
Wondering why we've chosen Vitamin E and Shea Butter for this skin-nourishing elixir? Vitamin E has many skin strengthening benefits perfect for use in skincare products for fall.
Vitamin E
An antioxidant that helps protect skin from free radicals
Popular for its ability to protect the skin
Strengthens skin's defenses and barrier
Shea Butter
Boosts skin's moisture
Has anti-inflammatory properties
Soothes skin
Works as an emollient
Softens and hydrates skin
With these ingredients, our Stem Cell Day Moisturizer is the product that you need to restore and protect your skin this fall!
Stem Cell Night Repair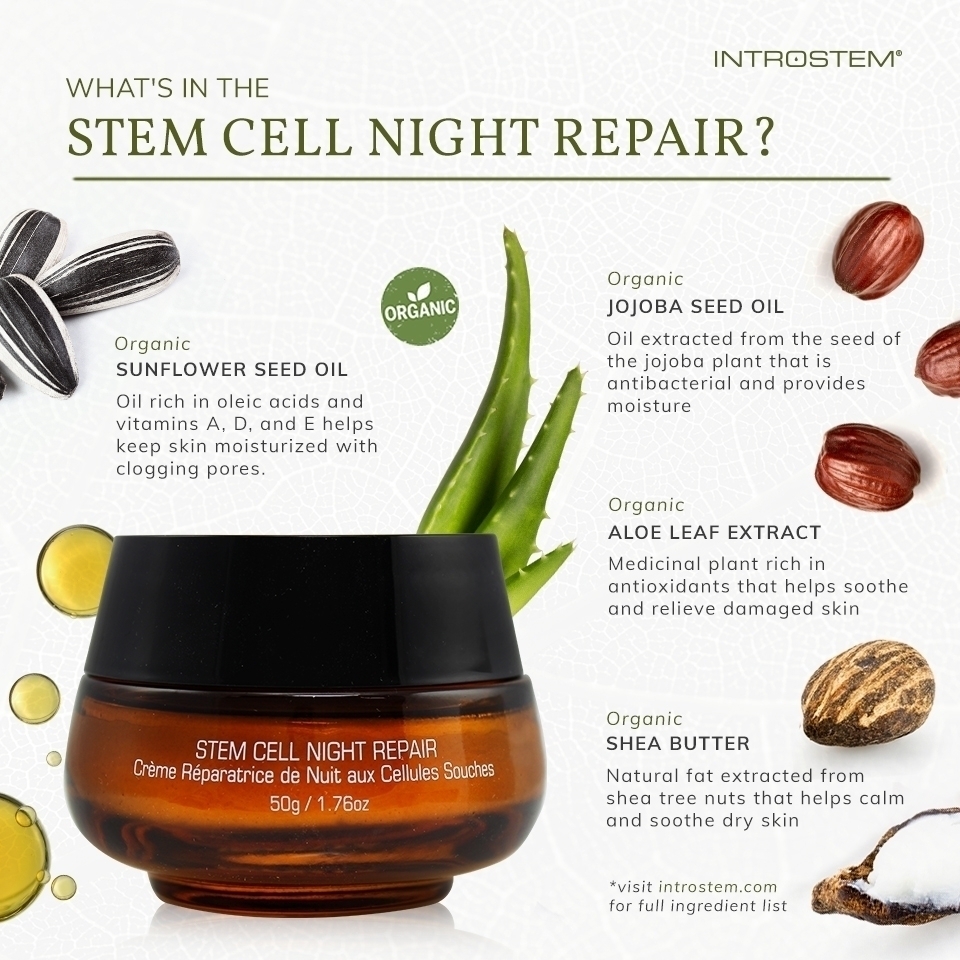 Is your skin looking dry and dull this fall?  Has your complexion lost its youthful glow or its firm, taut appearance? Has your skin started to look old?
If you've nodded 'yes' to any of these questions, you'll want to add Introstem's Stem Cell Night Repair to your nighttime skincare routine.
Our Stem Cell Night Repair goes to work on your skin while you sleep. During the nighttime hours, your skin is safe from harmful exposure to damaging UV rays and environmental pollutants of the fall days. So, our restorative night repair elixir, fortified with Grape Stem Cell Extract and essential fatty acids, goes to work repairing the damage done to your skin during the summer and providing your skin with antioxidant-fueled protection for the fall months ahead. 
Our Stem Cell Night Repair firms and tightens the look of skin. It provides deep moisture, heals sun damage, and improves the aging appearance of fine lines and wrinkles by restoring the plumpness of your skin.
What's in it?
Grape stem cell extract, for starters. However, you'll also find the following ingredients: 
Sunflower Seed Oil

Shea Butter

Glycerin

Jojoba Seed Oil

Aloe Barbadensis Leaf Extract

Vitamin E

Hyaluronic Acid
The combination of these powerful, skin-healing ingredients makes our Stem Cell Night Repair the product that has our customers raving. Be sure to use this night repair elixir as part of your lineup of skincare products for fall. You'll soon drastically improve the appearance and health of your skin!
Why Introstem?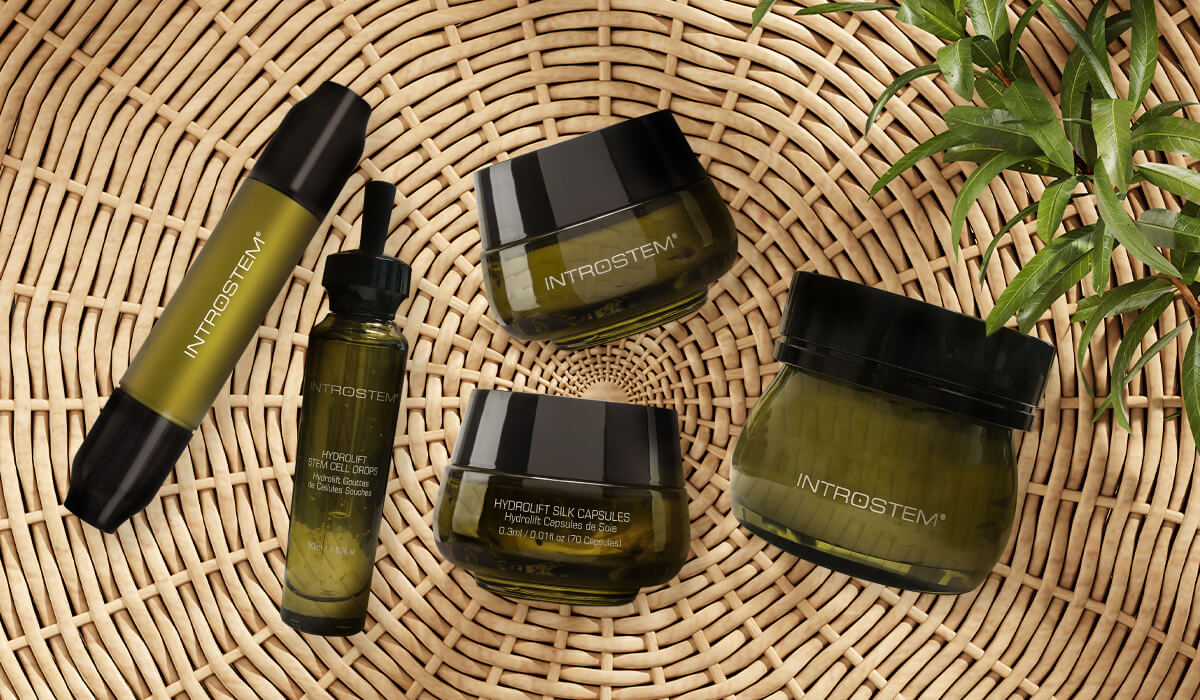 At Introstem, we've devoted ourselves to developing products that deliver immediate, tangible results. We know that a quality, effective skincare routine requires several steps. These steps may be different depending on the needs of your skin and the transformation you are looking to see in your reflection in the mirror.
We also know that the products you'll need in your arsenal during the fall may be different from those in other seasons. 
But don't fret! If you are a newbie to skincare, we're here to help! Our all-star lineup of skincare products, featuring botanicals, humectants, and antioxidants, are perfect for fall. 
Our showcase-worthy star ingredient, Grape Stem Cell Extract, is naturally sourced. It's a powerful antioxidant and anti-aging rockstar, and we've infused it into our skincare products along with a plethora of other high-powered ingredients to leave you glowing throughout the fall!
Our Ingredients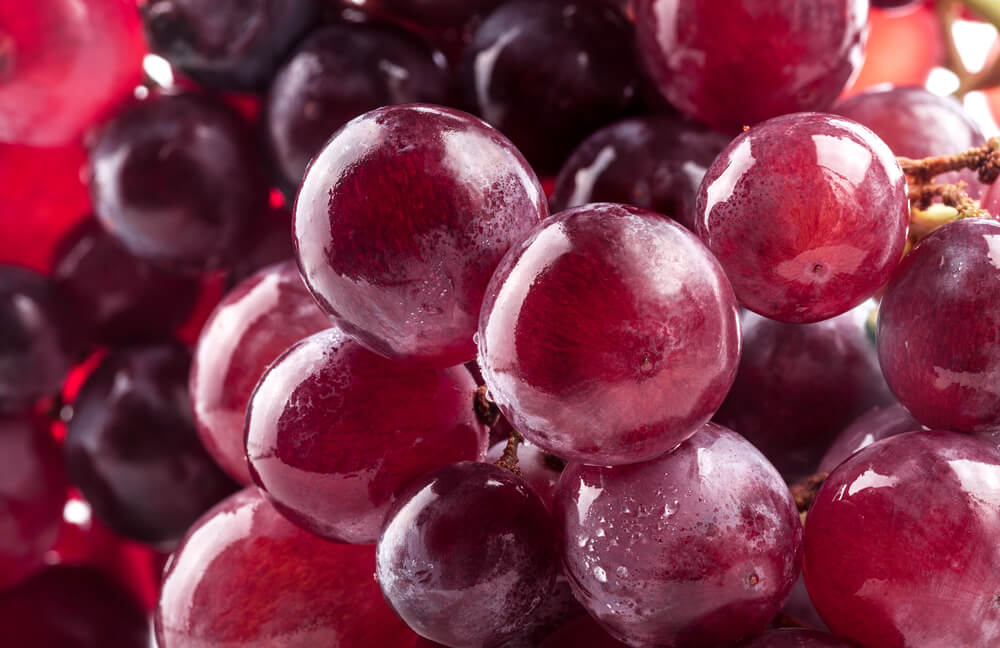 At Introstem, we've developed products infused with botanical ingredients that contain potent skin-restorative properties. These properties deliver impactful, targeted results. With the use of ingredients boasting powerful peptides, minerals, vitamins, antioxidants, and humectant properties, we've formulated our products with the power of both nature and science.
The ingredients you'll find in our favorite products for your fall skincare needs were carefully and deliberately chosen to restore and re-hydrate skin during the fall season. 
Grape Stem Cell Extract just might be our absolute favorite ingredient for fall skincare. This naturally sourced ingredient comes from the peel and skin of red grapes.
The magic of Grape Stem Cells is that they are able to transform themselves into human-identical cells. This means that they can work to heal and regenerate human skin cells. For this reason, Grape Stem Cells are magic workers at repairing post-summer sun-damaged skin. They're also suitable for skin that's dry, dull, and beginning to look its age in tone and texture. 
Even more amazing is the fact that the properties in Grape Stem Cell Extract are effective at protecting your skin from future environmental damage! Remember, the sun still comes out in the fall, and so do environmental pollutants and those harmful free radicals!
You'll find Grape Stem Cell Extract infused within every Introstem product! 
In addition to Grape Stem Cell Extract, you'll find many other star ingredients in Introstem products:
Seaweed Extract
Peptides
Green Tea Extract
Chitosan
Vitamin A, C, and E
Hyaluronic Acid
Ginkgo Biloba Extract
With the power of these ingredients, our products produce noticeable improvements and dramatic transformations.
Your Next Step
We hope that with the help of our insider information on special ingredients, particularly Grape Stem Cell Extract and Mandelic Acid, you feel empowered to treat yourself and your complexion to the amazing products in our list of fall skincare essentials. When used in harmony as part of your fall skincare lineup, these products will completely transform your skin.
With the use of high-quality products containing the powerful botanical ingredients we've discussed, you will flaunt a more youthful, healthy complexion this season. Not only will you look and feel refreshed after a long summer, but you'll also leave those aging clogged pores and that dulling dead skin behind for good!