If you're a skincare newbie, you might be a little intimidated when you hear the word "exfoliation." However, making exfoliation part of your skincare routine is key to achieving the gorgeous, head-turning complexion of your dreams. 
But with all of the skincare products and devices available online, it's often hard to separate exfoliation facts from fiction. 
Do you really need to exfoliate? Which type of exfoliating product should you use? Which products contain exfoliating ingredients that are safe for your particular skin type? 
Rest assured, at Introstem, we've got the answers to all of these questions and more. 
We're also here to give you the inside scoop on our Stem Cell Facial Peeling with Mandelic Acid for exfoliation. It has become a game-changing addition to the skincare routines for so many customers. It's a product that allows you to clear your skin of aging, dead skin, and buildup while deeply hydrating your complexion.
But, we'll get into more on this exfoliating product later, so stay tuned! First, let's take a closer look at the process of exfoliation. We'll explore what it means, how it works, and why it should be an essential part of your skincare regimen today.
All About Exfoliation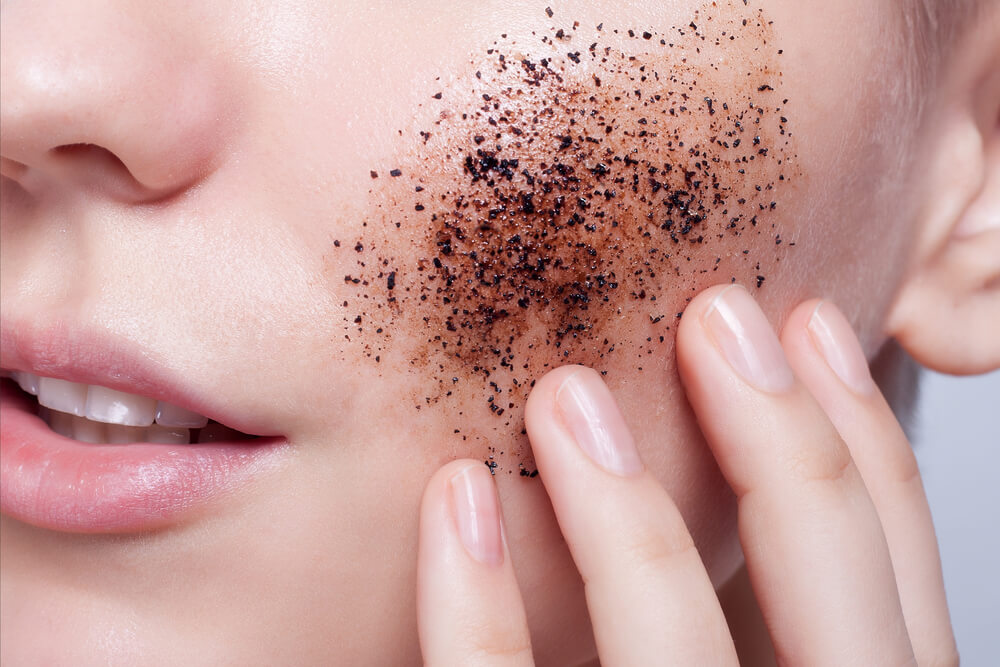 Is a buildup of dirt, oil, and dead skin cells dulling the look of your complexion? Do you feel as though your skin never looks fresh and clean anymore? Even immediately after using your cleanser?
Your skin can suffer if your skincare routine is missing a few important steps. We're thinking you are in need of an exfoliating product. 
The ideal product your less-than radiant skin is seeking is one with powerful yet gentle ingredients that exfoliate. By exfoliating, we mean to gently flake away that dirt, oil, and buildup that's been aging the appearance of your skin.
When you use products that exfoliate your skin, you are sloughing off the dulling buildup of old skin cells, excess oils, and dirt and makeup for the purpose of revealing the bright-looking skin beneath underneath. 
Our favorite exfoliating product is our own Stem Cell Facial Peeling. Infused with powerful Mandelic Acid, and Vitamin E to help reinforce your skin's glow, our exfoliating facial peel gets the job done without damaging the skin in the process.
The Benefits of Exfoliation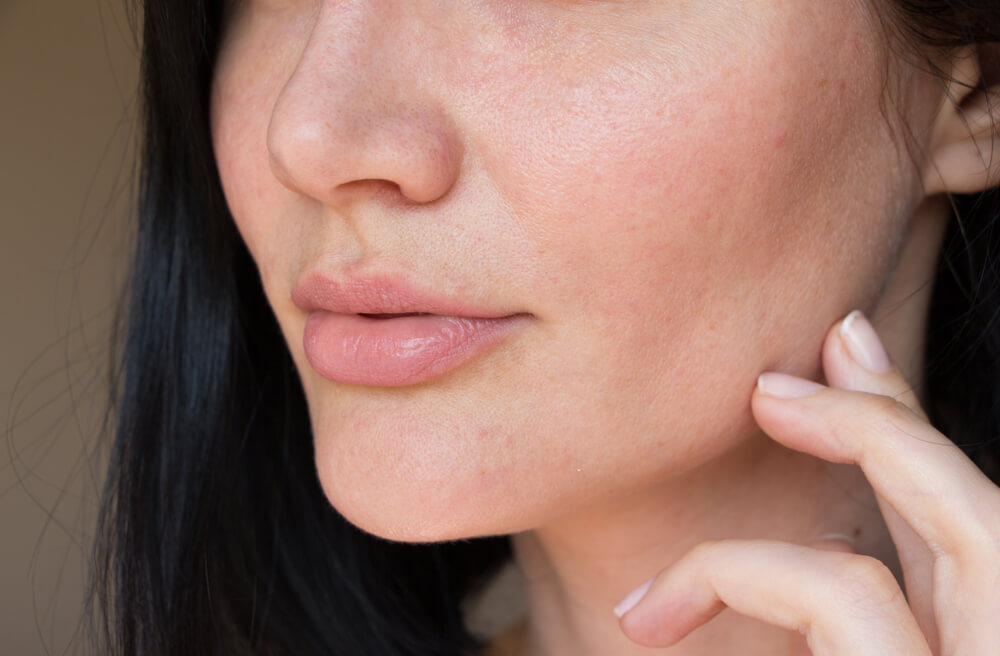 Skin Hydration

– Exfoliating regularly improves your skin's ability to hold onto moisture, leaving your skin feeling hydrated.

Better Product Absorption

– Skin that is clean and clear at its surface is primed and ready for serums and moisturizers.

Radiant Skin

– Exfoliating gives the skin a refreshed and brightened look. Skin that is free of dulling buildup glows.

Skin Feels Smoother

– Getting rid of dead skin means smoothing the feel of your skin and making it appear more even. 
Before we get into the skin-loving goodness of Mandelic Acid and why it's the ingredient you need in an exfoliating product for head-turning results, let's take a quick peek at the two types of exfoliating products.
The Two Types of Exfoliation
There are two types of exfoliating products – chemical and physical. These two types of products work to achieve the same result – skin that is free of buildup – but they approach achieving this result by different means.
Physical exfoliating products

– these products exfoliate using microbeads, particles, grains. We're calling them 'physical' because they require physical exertion to yield results. These products exfoliate as you manually apply them on the surface layer of your skin.  

Chemical exfoliating products

– these products use powerful ingredients, such as the gentle Mandelic Acid in our Stem Cell Facial Peeling, to remove dead skin cells, dirt, and oil. Other chemical exfoliating products contain ingredients such as salicylic and glycolic acid.
The 3 Types of Chemical Exfoliants
Beta-hydroxy acids (BHAs)

– BHA's are a type of acid that absorbs below the surface level of your skin and clears pores of oily buildup 

Polyhydroxy acids (PHAs)

– PHA's are antioxidants that work on the surface layers of your skin to deliver hydration.

Alpha-hydroxy acids (AHAs)

– AHAs are naturally sourced and are often found in fruit. 
How do you know which type of chemical exfoliant is gentle yet effective enough to work on your skin type?
This is an important question. For sensitive skin, in particular, it's essential that you do your research when choosing an exfoliating aid to avoid any unpleasant side effects and ensure that you are getting an exfoliating product that will work well on your skin type.
Whether you are looking at purchasing physical or chemical exfoliating products, remember that the effectiveness and quality of the product lie in its ingredients. 
This brings us to Mandelic Acid, an AHA that is naturally sourced. It's the exfoliating ingredient that has our customers raving. It's nature's own elixir for skin exfoliation and we've embraced it here at Introstem.
Mandelic Acid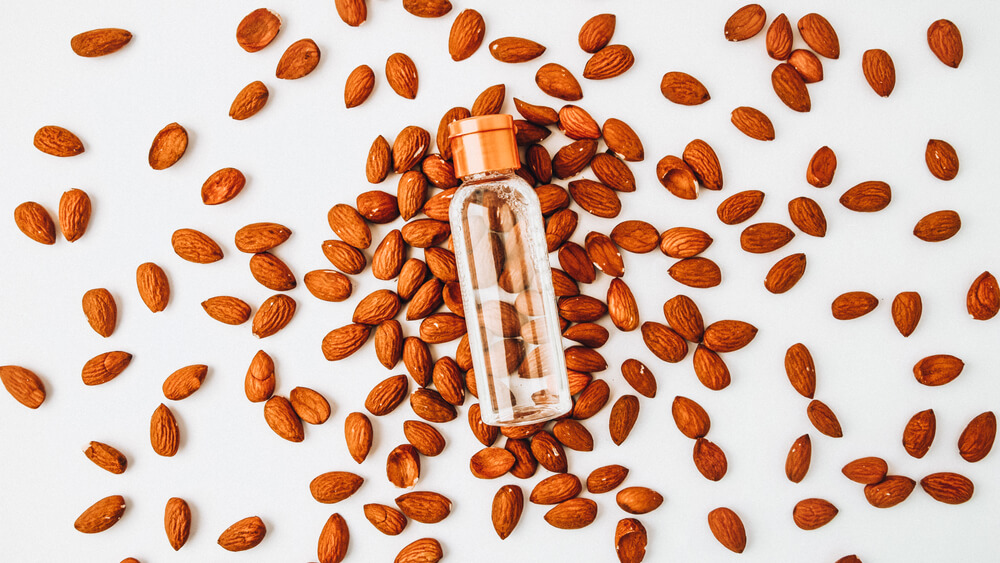 Some brands develop exfoliating products that can be harsh and abrasive to your skin, leaving you with a complexion that is exfoliated but also red, patchy, and damaged.
At Introstem, we have a special ingredient that exfoliates gently. This ingredient is featured in our Stem Cell Facial Peeling and works well on ALL skin types. That's right – even yours!
You've probably already guessed that the ingredient we're referring to is Mandelic Acid, and you're correct.
Mandelic acid is sourced from bitter almonds. Don't let the word 'acid' in its name fool you. It's not harsh on your skin and has been found to work more gently on the skin as compared to other AHAs. It's even safe on the most sensitive skin.
Mandelic Acid delivers targeted impactful results. Here are some benefits to using Mandelic Acid-infused products for exfoliating…
Benefits of Mandelic Acid:  
Exfoliates gently 

Gives skin a boost of radiance

Skin feels strengthened and more resilient

Fades the visibility of dark spots

Leaves skin looking smooth and even

Plumps the appearance of the skin 
With so many benefits for your skin, it's no wonder that products containing such as our Stem Cell Facial Peeling are in high demand.
Read on for more information on our favorite exfoliating product containing Mandelic Acid as well as a plethora of other high-quality ingredients.
Stem Cell Facial Peeling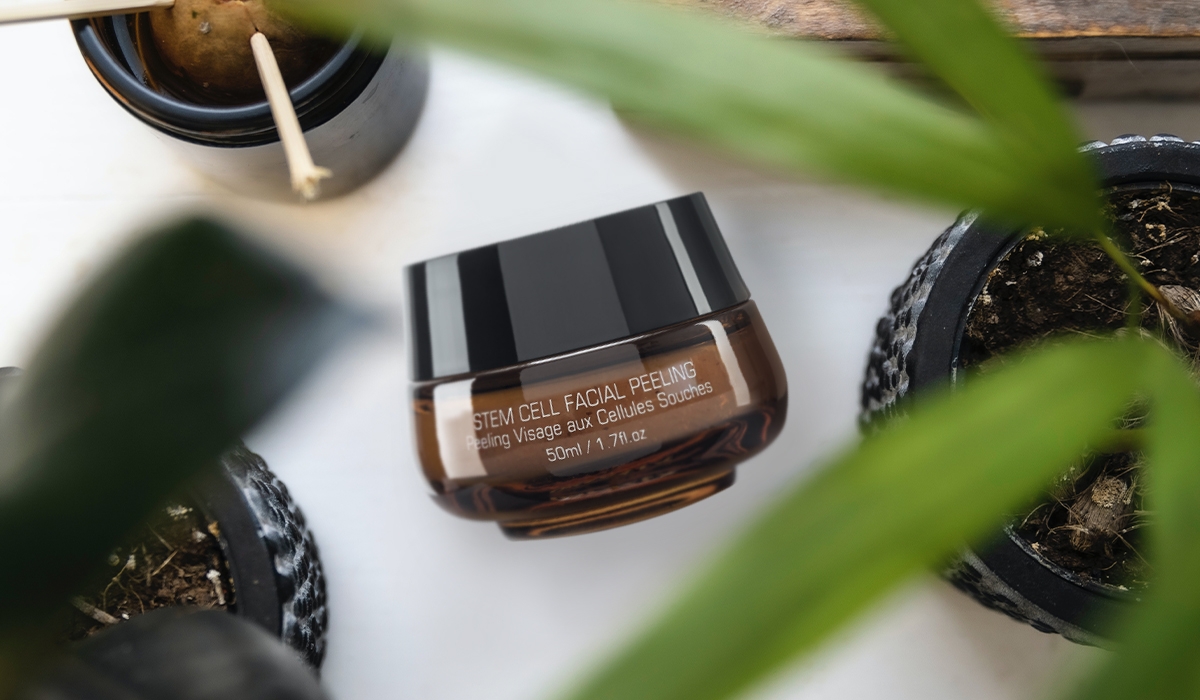 Our gentle yet powerful cleansing exfoliating peel works well on every skin type to deliver an instantly refreshed look.
A popular product here at Introstem, this exfoliant has been formulated with Grape Fruit Cell Extract, Bamboo Extract, and Nut Shell Powder, plus more of nature's skincare marvels – Vitamins A, C, and E. These ingredients exfoliate and brighten the look of the skin, making a dull-looking complexion a distant memory.
Yes, we've done our research to choose these high-quality ingredients for this exfoliating powerhouse of a product. We've chosen these ingredients because they work well on all skin types and deliver our customers a luxurious experience with noticeable results after every use. With this product, skin reaps the benefits of a thorough yet gentle polishing without the damaging risks of physical exfoliators which can be too abrasive on many skin types. 
One of the best perks of this exfoliating peel is that you can simply wash it off of your skin to enjoy head-turning results, fast.
To make this exfoliating product a new member of your skincare regimen:
Apply to dry skin and massage the product in circular motions. Rinse it off with warm water. Use 1-2 times a week. For optimal results, you'll want to follow with our Stem Cell Day Moisturizer.  
Your Next Step
We hope we've provided you with some helpful insider information on Mandelic Acid. Now you know how fantastic exfoliating products infused with Mandelic Acids, such as our Introstem Stem Cell Facial Peeling, can totally transform the look of your complexion.
With the use of high-end products containing this exfoliating acid, you will flaunt skin that looks restored and refreshed.
We've carefully formulated our Introstem Stem Cell Facial Peeling with Mandelic Acid as well as Vitamins A, C., and E and a plethora of other ingredients. These luxurious, naturally sourced ingredients make our exfoliating peel stand above so many others on the market. 
With the use of high-quality skincare products containing restorative Mandelic Acid in tandem with the other products from our Introstem collections, such as our Stem Cell Vitamin C Toner or our Stem Cell Day Moisturizer, your complexion will never have that aging dull, dehydrated look again!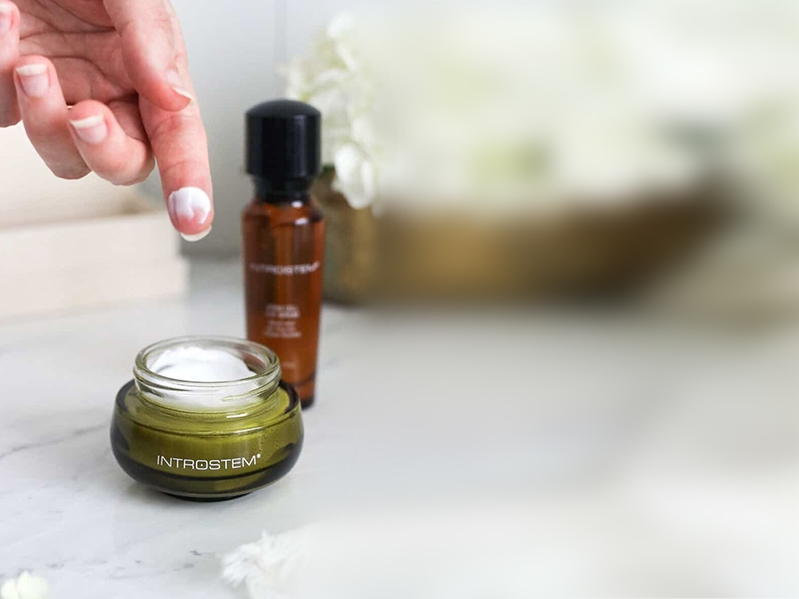 You can feel good about buying our products because they are all developed and produced ethically and cruelty-free. They are never tested on animals and are delivered to you wrapped in totally recyclable packaging. 
And so, we fully believe that with a little help from Mandelic Acid to address your exfoliating needs as part of your skincare routine, you'll be on your way to a complexion that looks smooth and younger-looking in no time – no matter your skin type!