Wondering how to start a skincare regimen that will give you smoother-looking skin?
Getting your skin prepped and ready now will do wonders for you later on in life! This means creating an effective and consistent regimen that tackles general concerns while also assessing specific skin issues, such as skin that feels rough and uneven.
Let Introstem lead you to younger-looking and smoother-feeling skin. 
So, what's in an Introstem regimen when you need your skin to feel smoother and softer? Let's get into it!
Start with a Cleanser: Stem Cell Mousse Cleanser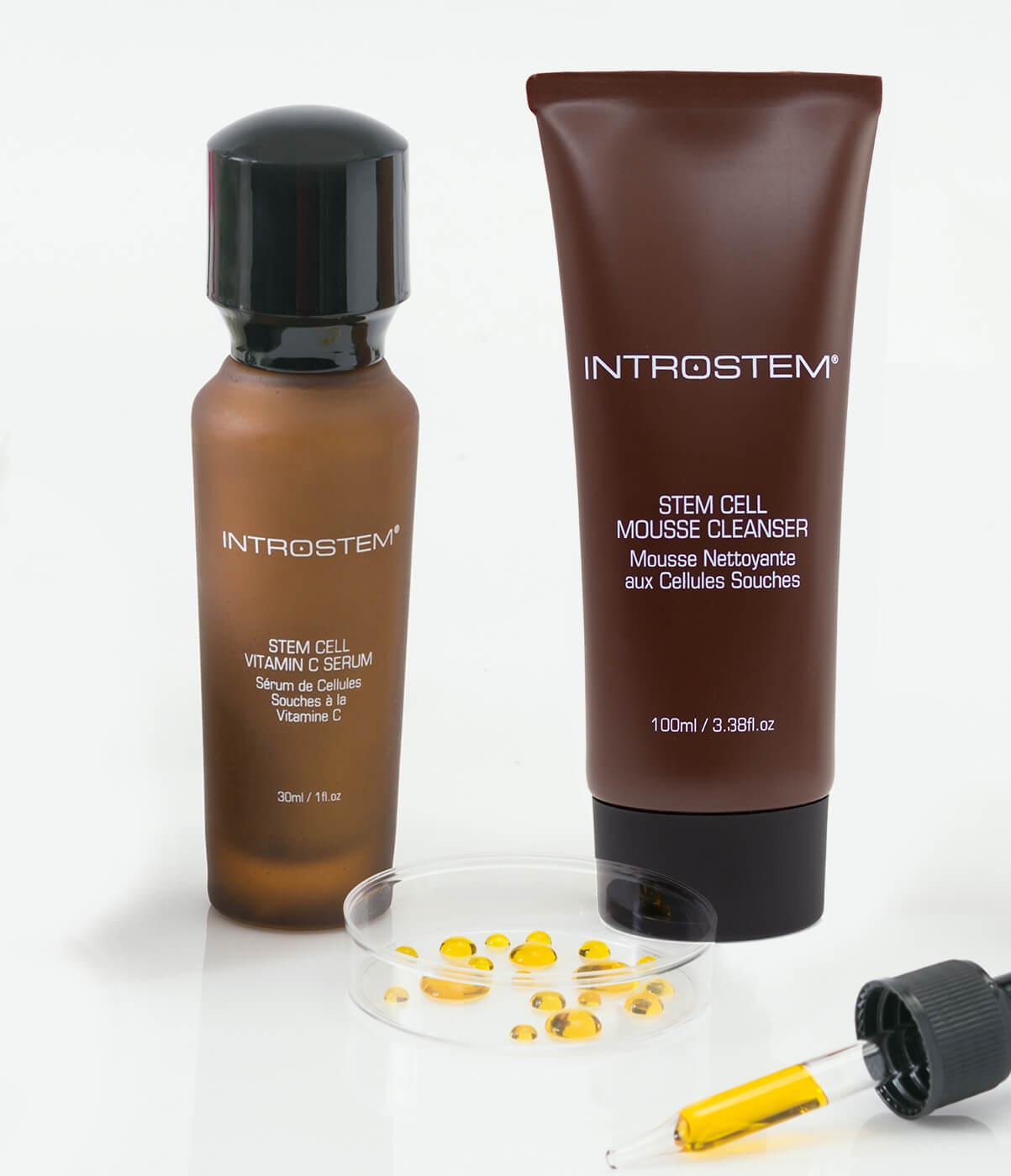 First on our list is Introstem's Stem Cell Mousse Cleanser. Daily cleansing of the skin is imperative to a successful and effective skincare routine, especially an Introstem regimen. Besides cleaning all of the gunk off of our face, cleansing the skin sets the tone for the rest of the products in your regimen.
A clean face will be able to absorb products much better than unclean skin covered in oil and dirt. Do yourself, your skin, and your skin products a favor by thoroughly cleansing your skin day and night. Our Stem Cell Mousse Cleanser is excellent at getting the skin nice and clean while making sure not to strip it of its natural oils.
In addition, we formulate this cleanser with our signature ingredient; Grape Stem Cell Extract. This will give you a great start for following through with the rest of your regimen!
Next Up is a Toner: Stem Cell Facial Toner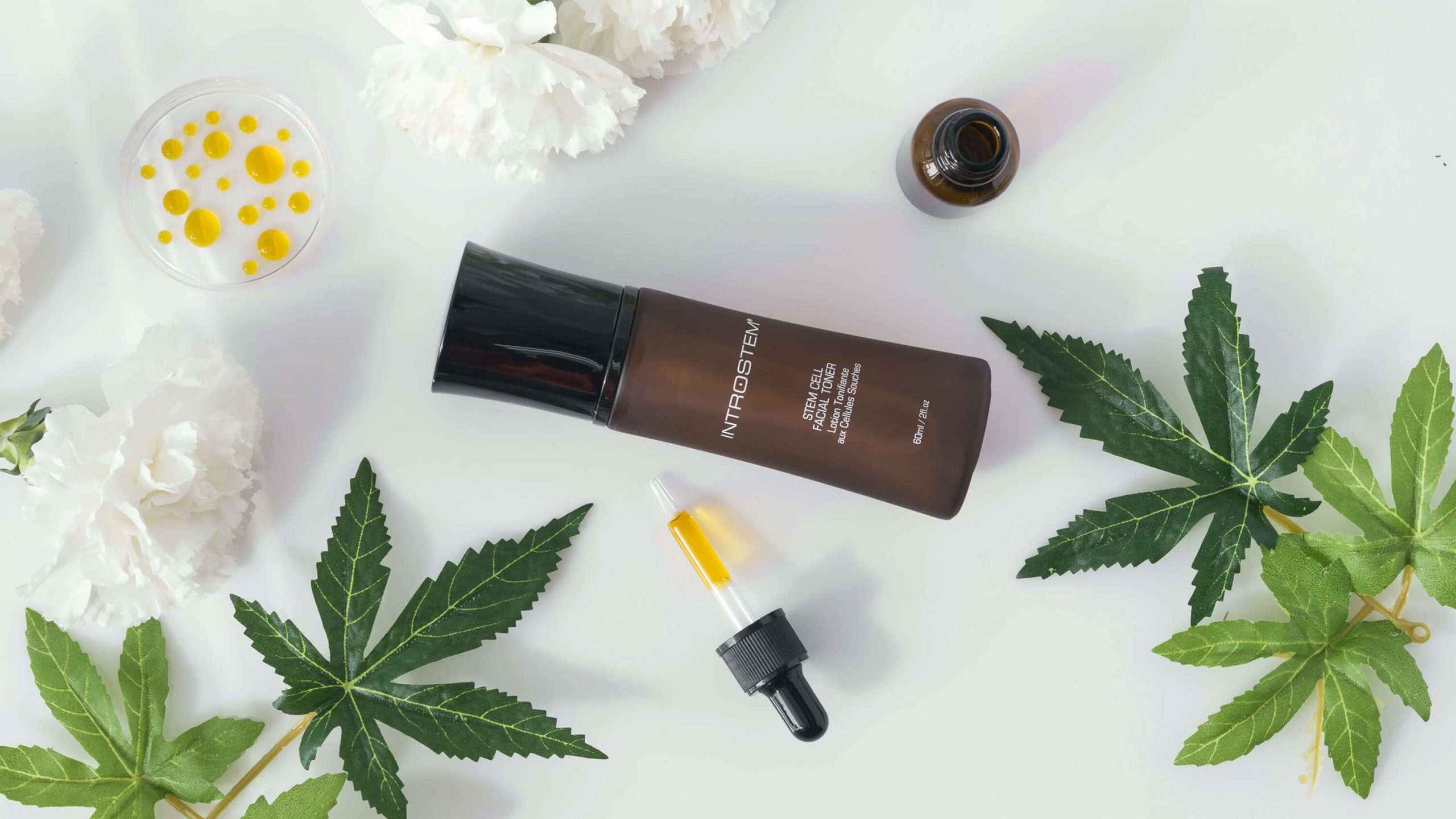 You know a lot of people completely misjudge the purpose of using a toner. Toners, like cleansers, have the ability to set your skin up and increase the efficacy of the products you use afterward.
Our Stem Cell Facial Toner contains no alcohol, which can lead to dry, flaky skin. This toner contains Aloe Vera Leaf Juice and Cucumber Fruit Extract to calm and soothe the feel of the skin instead. 
While some people have found that using a toner neither helps nor hurts their skincare regimen, for an Introstem regimen, we highly recommend incorporating it. Remove any excess oil or impurities that your cleanser didn't grab for a fresh-feeling complexion.
Follow with an Eye Serum: Stem Cell Eye Serum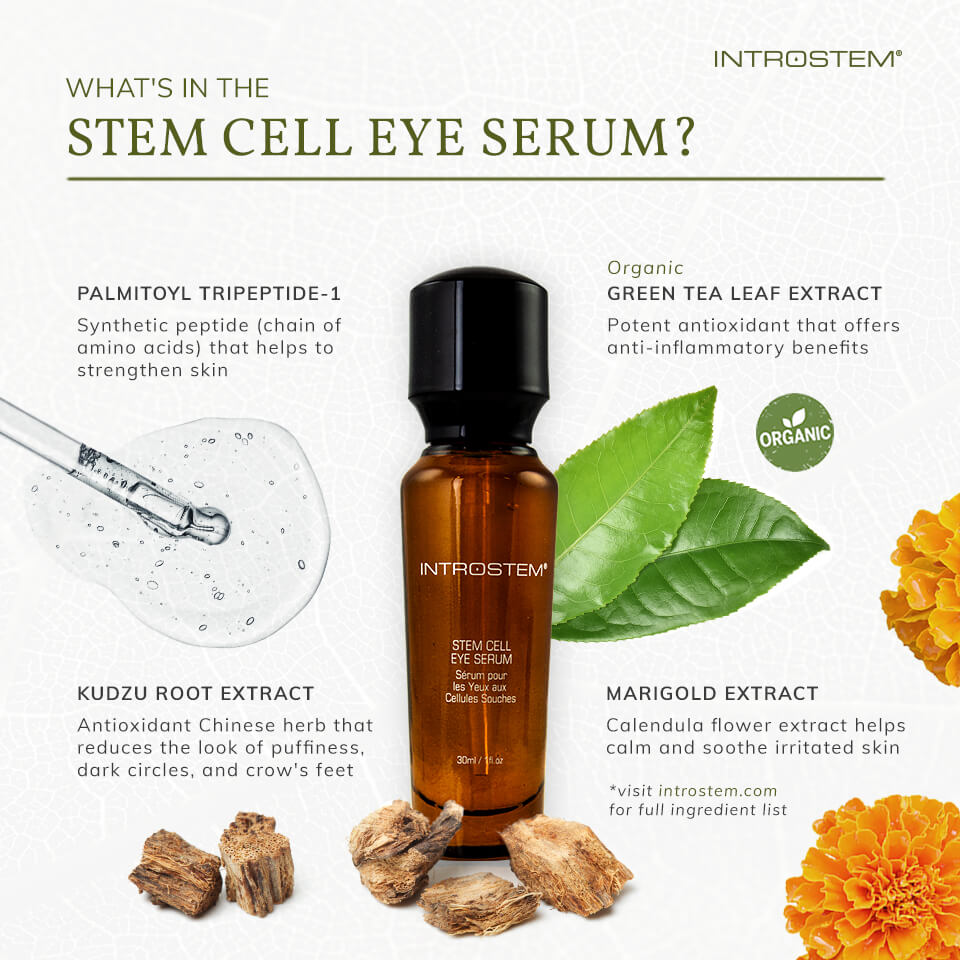 For a lot of people, one of the first signs of aging is seen in the eyes. This includes the look of fine lines and wrinkles forming, the appearance of under-eye bags, and just an overall aged look in the eye area.
Let Introstem lead you in the right direction with our Stem Cell Eye Serum! Intended to be used daily, this serum will refine the appearance of your wrinkles and plump up the feel of the skin in the eye area to reveal a more lively look.
Since it's a lightweight product, apply it to your skin before applying heavier formulas.
Layer on a Face Serum: Stem Cell Vitamin C Serum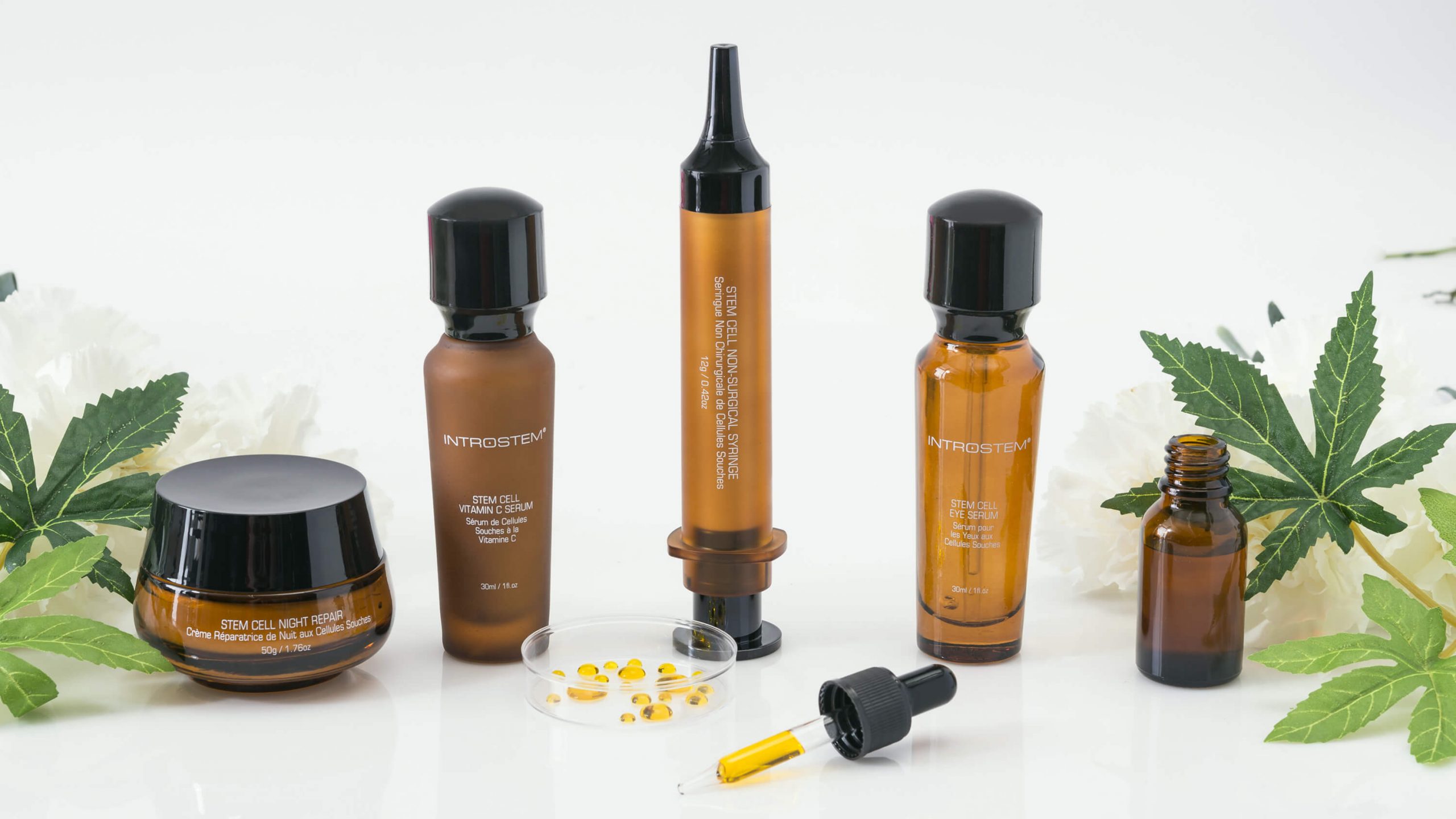 Can't have an eye serum without a face serum, right? Watch as the appearance of your skin transforms from using our Stem Cell Vitamin C Serum AND our Stem Cell Eye Serum. 
This facial serum is loaded with Vitamin C, along with A and E, to shower your skin with goodness. This serum is also filled with big moisture imparting oils, like Jojoba, Olive, and Coconut, to leave your skin feeling balanced and healthy. This serum should be a staple in your Introstem regimen.
You'll only need to use this serum at night to renew the feel of your skin as you sleep. Remember this serum and serums in general are super concentrated so don't think you'll need a lot for it to work. Wake up to a glowy, youthful complexion in the morning!   
Seal it Off with an Eye Cream: Stem Cell Rejuvenating Eye Cream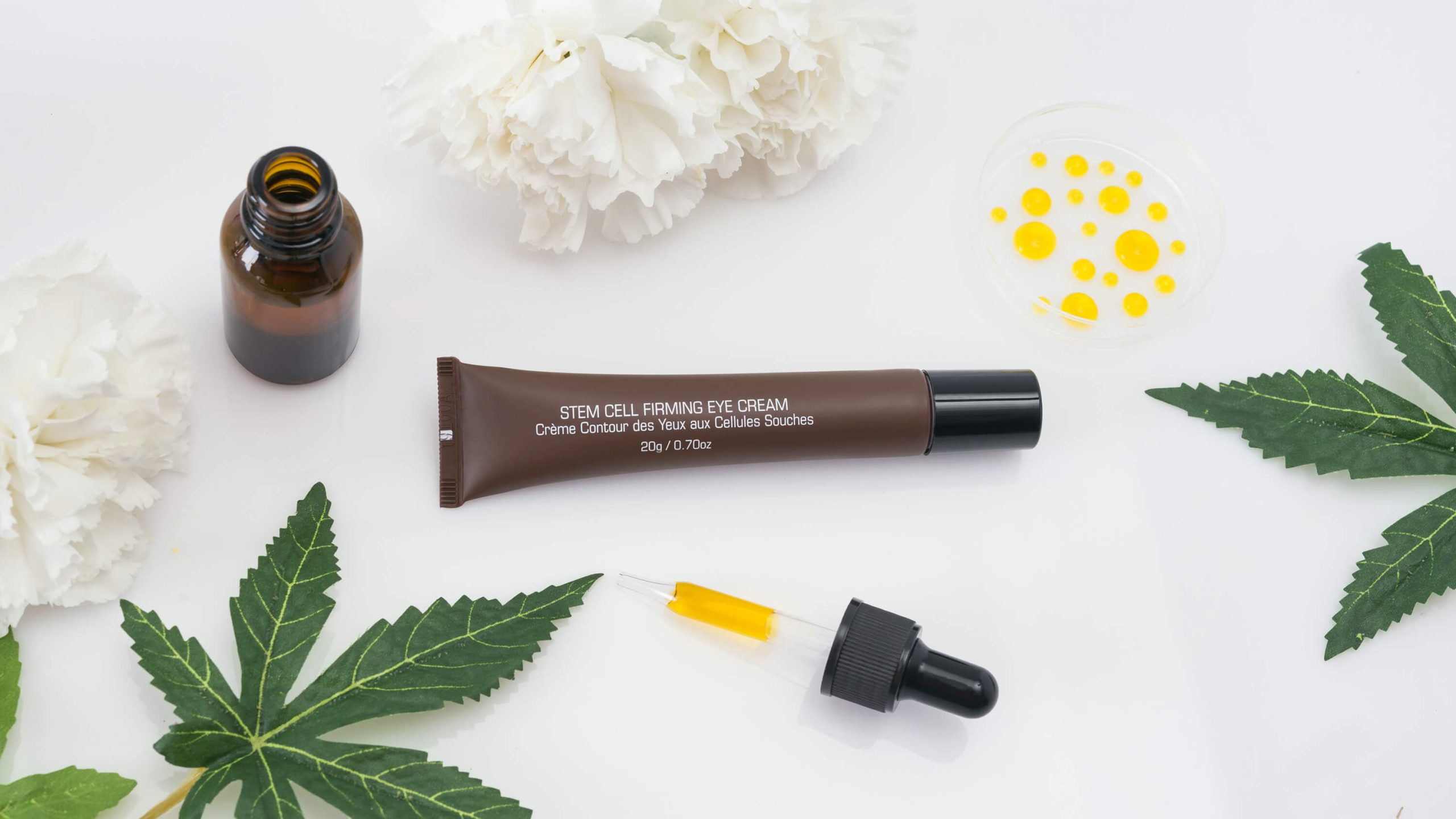 Ok! So once we apply our eye serum we want to lock all of that goodness in with a super-rich cream. Introstem's Stem Cell Rejuvenating Eye Cream does this and more! Formulated with ingredients to create a more awake and revived-looking eye area, this cream hydrates the eye area immensely while doing what it needs to give the eye area a more energetic look.
This eye cream contains Caffeine and our Grape Stem Cell Extract to deliver some super youthful vibes to the eye area. Use this twice daily, and watch as the appearance of your eye area is transformed! 
Lock it in with a Moisturizer: Stem Cell Day Moisturizer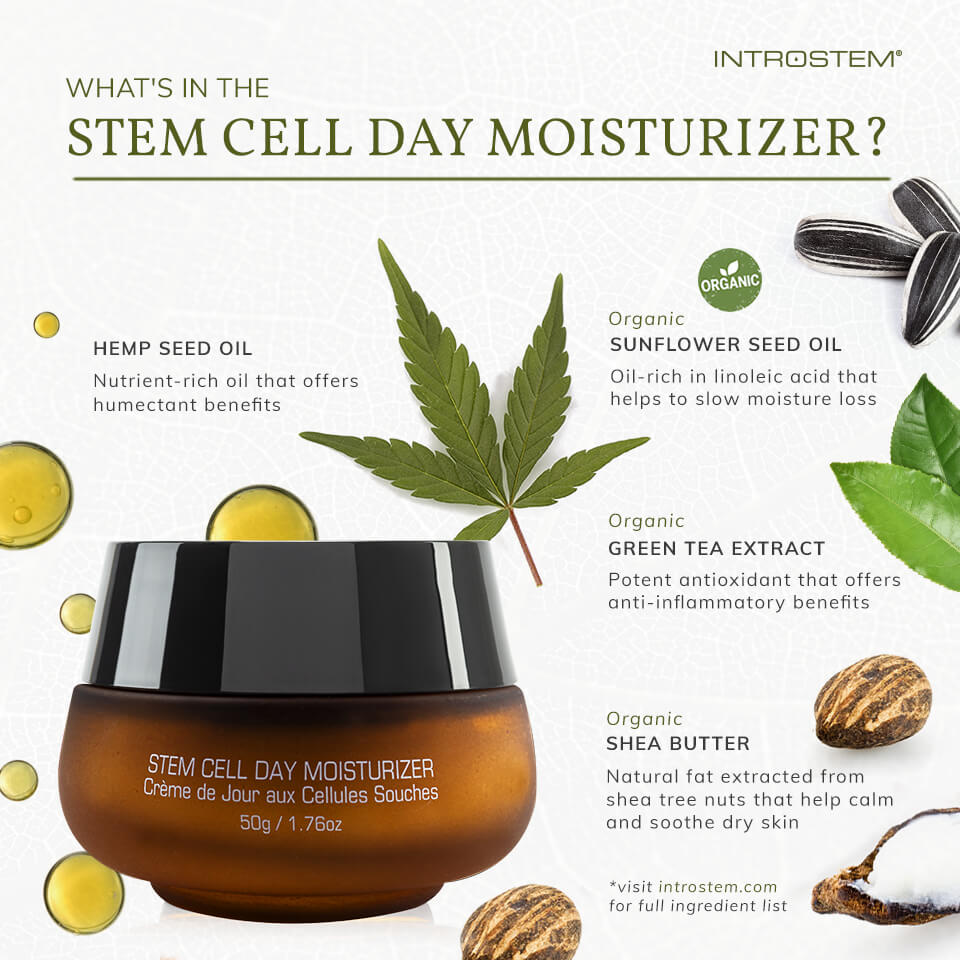 Starting to understand the pattern, right? We've secured the moisture in the eye area and now let's do the same for the face. A great moisturizer is one of the hallmarks of healthy-feeling skin in general. Get your skin ready for the day and for the future by using a rich and effective moisturizer right under your SPF.
Our Stem Cell Day Moisturizer takes your Introstem regimen from level ten to level one hundred! We add skin-loving ingredients like Glycerin, Shea Butter, and Hemp Seed Oil to our moisturizer to make it feel as luxurious as possible.
Use this moisturizer in conjunction with our Stem Cell Facial Peeling to reveal a renewed and refreshed complexion!
Defend and Protect with SPF
Last but far from least is SPF. Don't let anyone tell you that you don't need to use sunscreen. It doesn't matter what your skin tone is, whether you'll be inside all day, or if you just "forget". You absolutely must apply SPF to your skin!
Weekly Add-Ins
Exfoliate Dead Skin Cells: Stem Cell Facial Peeling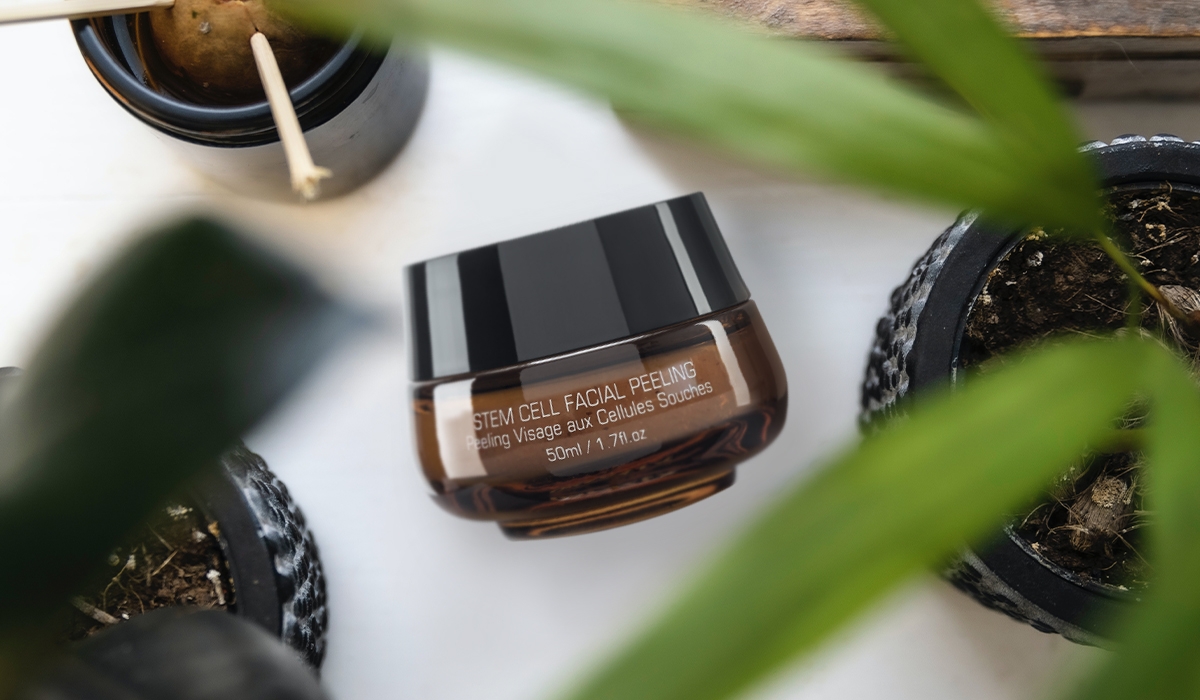 Exfoliants play a pretty big factor in helping to combat the look of aging skin and our Stem Cell Facial Peeling is no exception to that rule! Through exfoliation, we are able to reveal skin that looks smoother and softer.
Our Stem Cell Facial Peeling is a great exfoliant to add to your Introstem regimen. Formulated with Glycerin, Coconut Oil, Vitamin C, and Green Tea, this exfoliant is amazing at keeping the skin feeling balanced and nourished while also sloughing off dead skin cells. Use our exfoliant once or twice a week and watch as your skin begins to look and feel healthier.        
A Deep Detox: Hydro Transforming Mask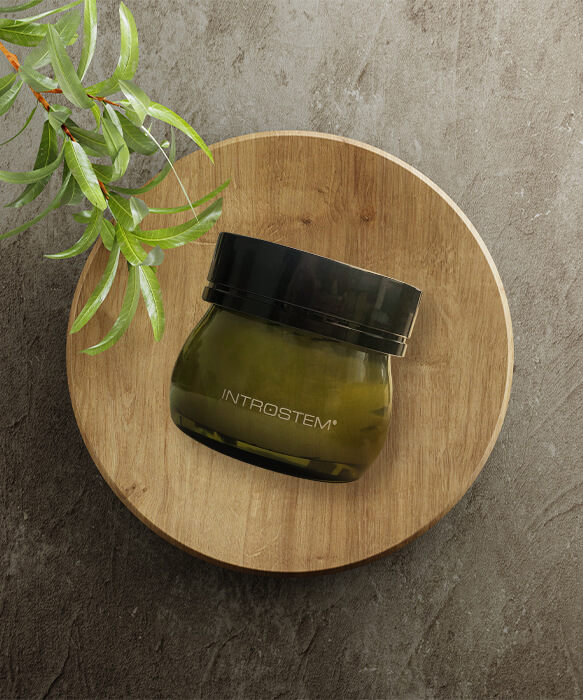 Say it with me: Masks are our friends! Incorporating a mask into your skincare routine can do wonders especially when used in conjunction with a super-effective exfoliant. Introstem's Hydro Transforming Mask is a fantastic mask for all skin types! This clay-based mask contains a TON of beneficial ingredients to reveal younger-looking skin.
Ingredients like Safflower Seed Oil, Honey, and our Grape Stem Cell Extract make this mask the perfect product to absorb impurities from the skin while also imparting skin-loving ingredients! Our mask is so concentrated so you'll only need to use this once a week to see its effectiveness.    
So, What's This Mean?
We know! It seems like so many steps but it's all for the betterment of your skin and trust us, it will thank you later on! The best way to prevent the noticeable signs of aging is by getting behind it early. By crafting and maintaining a skincare regimen that tackles all your issues you will definitely see a major reduction in the appearance of aging skin.
Other Anti-Aging Measures to Take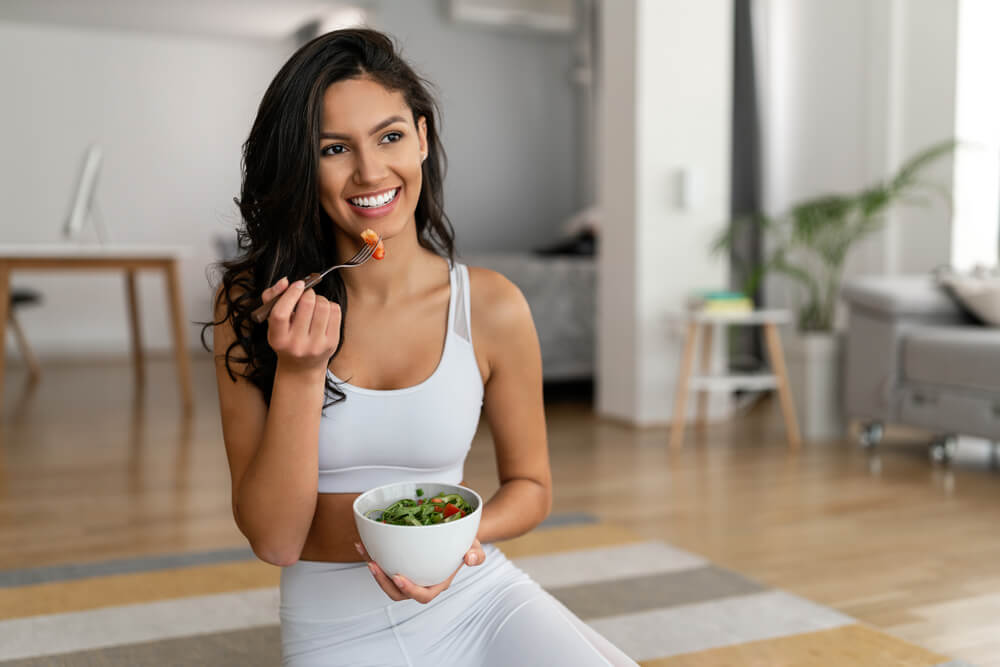 While an Introstem regimen will get your skin in tip-top shape, there are a few things we can do on our own that will greatly help with the process of anti-aging.
Healthy Lifestyle
You've heard it before and we're here to tell you again! A healthy lifestyle will do wonders for your appearance and your general wellbeing. Making a conscious effort to lead a healthy lifestyle means taking actions that give back to our body. This can be done in more ways than one:
Physical Activity
Get out and move! Making it a point to do some kind of physical activity at least three times a week will have you in the best shape inside and out!
Wholesome Diet
Do what you can to stay away from processed foods and foods low in nutritional value and your skin will be sending you a 'Thank You' card. Believe us! Whole grains, fresh fruits and vegetables, and plenty of nuts and seeds are what you need to feed your skin from within. 
Proper

Hydration
Get that water in! Be sure to drink enough water on a daily basis to keep your entire body hydrated. Don't want to carry around a jug of water all day? A lot fruits and veggies contain a lot of water! Stock up and eat through out the day to stay healthy and hydrated.
Quality Products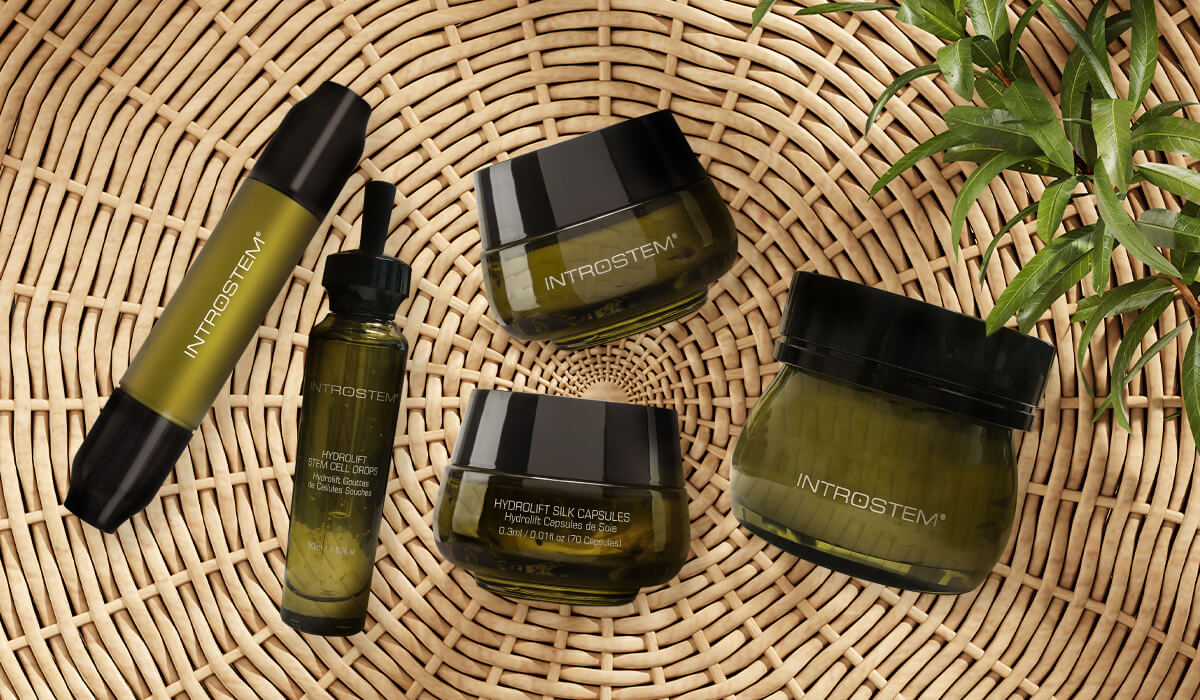 We know we would love to think that the products from the one-dollar store are the same quality as the shops dedicated to your skin but…that's just not the case! Invest in quality and effective products that have skin-loving ingredients and are made with thorough research and more importantly, care.
Consistent Skin Routine
Be consistent! We always wonder why certain products aren't "working" or are taking too long to see anything. However, a lot of the time that is because we are not being consistent in our routine. Every skin care regimen requires consistent use for at least four weeks to really see any type of noticeable difference.
By staying consistent in your usage you're sure to see a difference in your skin and better yet, you'll be able to see a comparison from before you started your regimen. Remember guys, consistency is key!
Moderating Stress
We couldn't possibly end this without mentioning how important moderating your stress is. Stress plays a huge role in al of our lives; it's inevitable! No matter the case, though, we want to do everything we can to moderate our stress levels.
Overstressing has the power to do major damage both on the inside and on the out. Too much stress can show up in a myriad of ways, high blood pressure, headaches, depression, the list goes on! And one of the biggest indicators of stress can show up on the biggest organ you have, your skin!
Simply Stated
An Introstem regimen will take your skincare efforts to the next level! Each and every step of this routine tackles skin concerns associated with reducing the appearance of the aging process. Whether your focus is firming up the look of your skin, lessening the appearance of fine lines and wrinkles, returning that youthful glow to your complexion, or whatever the case may be, Introstem is here for you!
Let Introstem guide you on a journey to skin that feels refreshed and youthful through powerful products and proven ingredients to aid your skin in aging gracefully and naturally.