We've heard it all our lives — vitamin C is good for you. That's why many of us always have a bottle of ascorbic acid pills in the medicine cabinet and grew up on freshly squeezed orange juice.
But strength and immunity aren't the only things vitamin C is good for. In the world of beauty and skincare, it's a holy grail ingredient for brightening and protecting your complexion. And if you've noticed, there's been a rise in the popularity of vitamin C serums in recent years because of it.
If you're looking to clear up your skin, protect it from the harsh elements and weather, and prevent the early onset of fine lines and wrinkles, we've got just the thing for you. After learning more about our fan-fave Introstem Vitamin C Serum, it's sure to find a permanent place on your skincare shelf.
Why is a Vitamin C Serum a Must in Your Routine?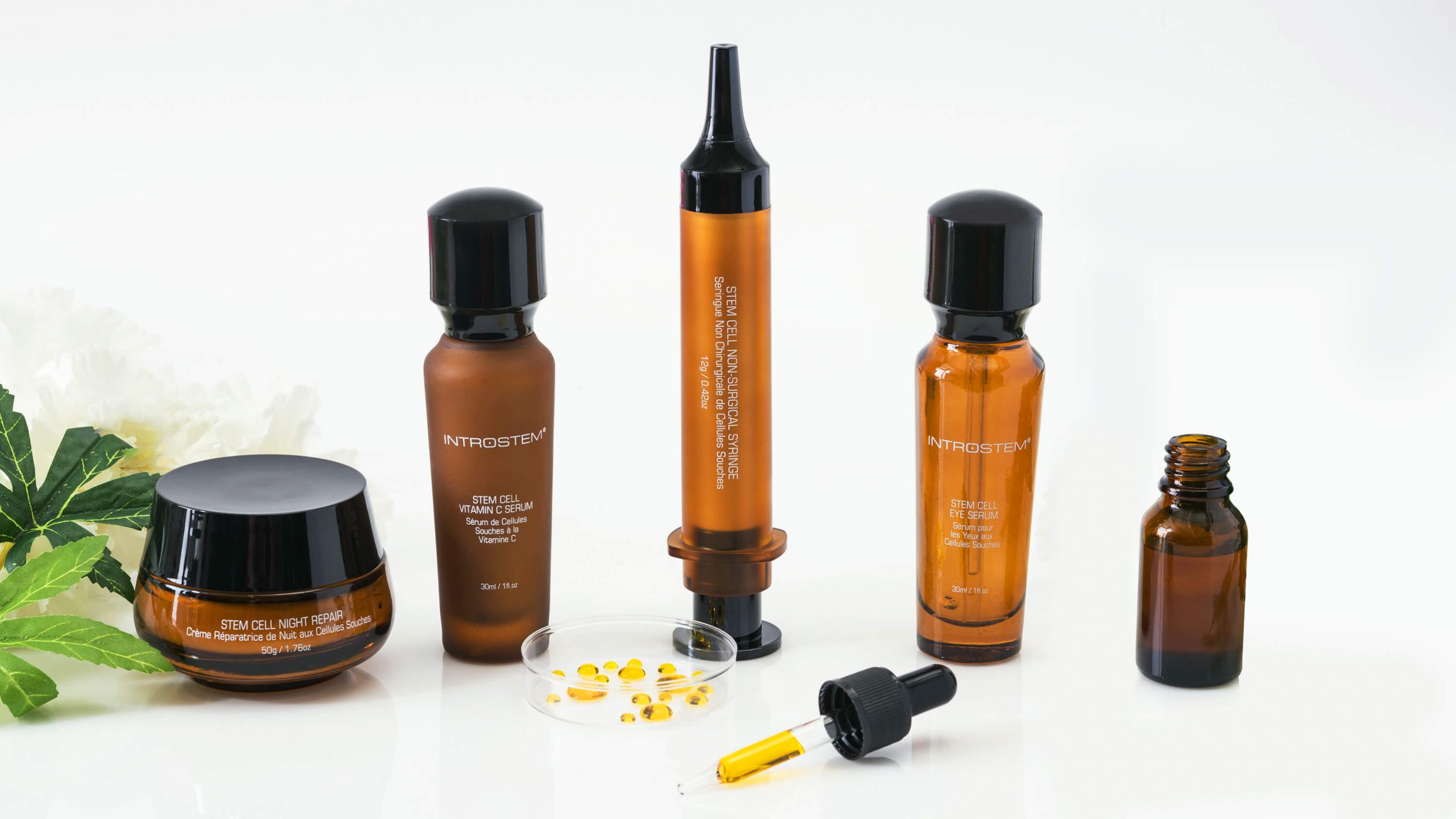 There are only a handful of skincare products that are considered "essentials," like your cleanser, moisturizer, and sunscreen. And while that's true, we'd still argue that vitamin C is a must to elevate any skincare routine, especially if you're looking to build a brightening or anti-aging regimen.
See, your body needs vitamin C to perform many cell functions, specifically when it concerns the skin. It's needed to produce collagen and elastin, repair the skin when you have wounds and lesions, and keep your skin tissues strong and resilient. And the older you get, the more help you'll need in those departments. Hence, the need for a high-quality vitamin C serum.
The Introstem Stem Cell Vitamin C Serum is one of the best ones out there. It contains vitamin C to brighten and strengthen the skin, but that's not all there is to it. It's also formulated with other skin-loving ingredients to help with skin cell renewal and moisturization, making it an all-in-one product.
It's recommended to use this serum every night on clean skin. If you want to use it during the day, you need to take extra precautions (but more on that later). You can apply the serum directly to your face and décolletage area.
Still not convinced? Don't worry, there's a lot to learn and love about this serum. Here are eight reasons why you'll fall head over heels with the Introstem Vitamin C Serum:
It Brightens the Skin, Leaving it Free of Dark Spots
If you suffer from hyperpigmentation or feel like your pimples always leave acne scars that take months to fade, you'll love our vitamin C serum.
Vitamin C is a known inhibitor of tyrosinase, an enzyme that produces melanin. Melanin is also known as the darker pigments left behind when you have scars or blemishes. With the help of vitamin C, your skin can stop overproducing melanin, preventing any unwelcome darks spots from showing up out of nowhere.
You can also benefit from the brightening properties of vitamin C through the mild exfoliation it provides. Exfoliating the skin sheds dead skin cells that make it look dull, promoting skin cell turnover. With a little bit of vitamin C, you'll notice that your skin will look brighter and more renewed with each passing day.
It's Rich in Nourishing Oils to Moisturize Your Skin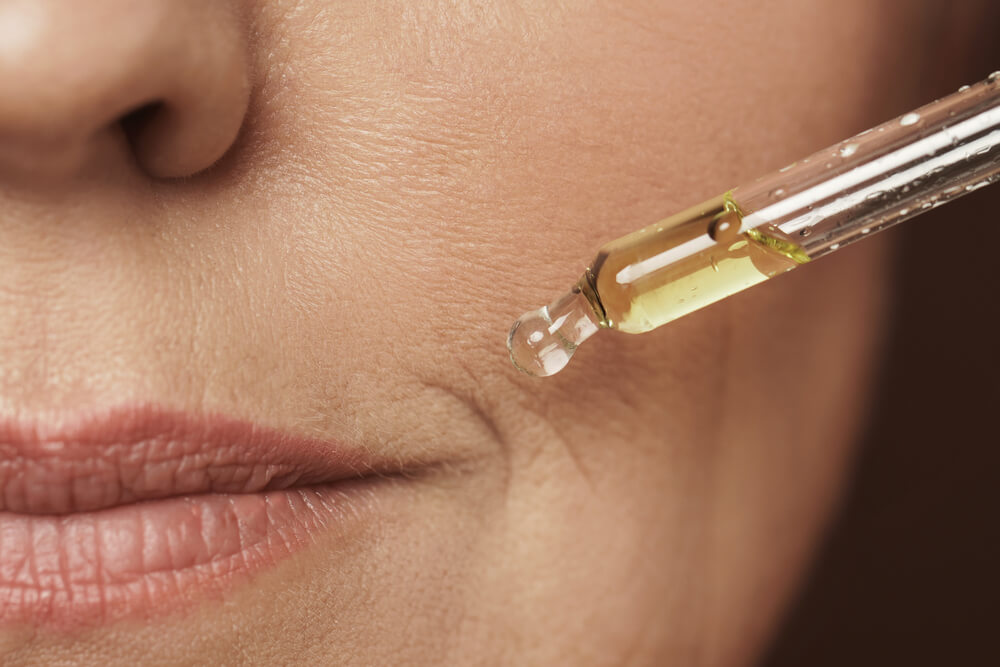 Many vitamin C serums out there are highly acidic and can be quite drying on the skin. But the Introstem Vitamin C Serum is infused with loads of skin-loving, nourishing oils to moisturize your skin as you brighten it up.
The serum is formulated with coconut, olive, and jojoba oils, which are just some of the best oils for your skin. Olive oil, for one, is known to have antioxidant properties and condition the skin to be soft and smooth.
Coconut oil, a fan favorite among organic skincare lovers, is rich in fatty acids and vitamin E that nourish and plump up your skin. It also helps seal in a lot of hydration in your skin barrier to help you retain moisture better.
Lastly, jojoba oil is amazing for balancing out your skin's oil production. This oil's structure mimics the sebum your body produces naturally, so it's something your skin easily recognizes and welcomes. It's also great for soothing any irritations on the skin.
These oils work to make the Introstem Vitamin C Serum quite moisturizing, which is perfect for those with parched, dehydrated skin. It helps leave your complexion with a gorgeous, dewy glow without leaving it looking or feeling greasy.
It's Formulated with Anti-Aging Vitamins A and E
While vitamin C is the star ingredient in this serum, it's also enriched with skin vitamins that have anti-aging and hydrating properties. The formula is infused with vitamins A and E, both essential for maintaining your skin's youthfulness and elasticity.
Vitamin A is also known as retinol, one of the most popular anti-aging ingredients in skincare. It's known to boost the production of collagen and elastin in the skin. And the more collagen you have, the more volumized your skin will be, which means you'll be keeping wrinkles and fine lines at bay.
Meanwhile, vitamin E is an antioxidant, just like vitamin C. It helps protects against sun damage and is also a natural moisturizer for the skin. Vitamin E is something the body produces on its own in the form of sebum, which keeps your skin moisturized.
If you have dry skin that doesn't produce that much healthy oil, you might enjoy the moisturizing effects of vitamin E. It's also highly beneficial for more mature skin that may be getting more and more dehydrated.
Its Antioxidant-Rich Formula Protects Against Oxidative Stress and Pollution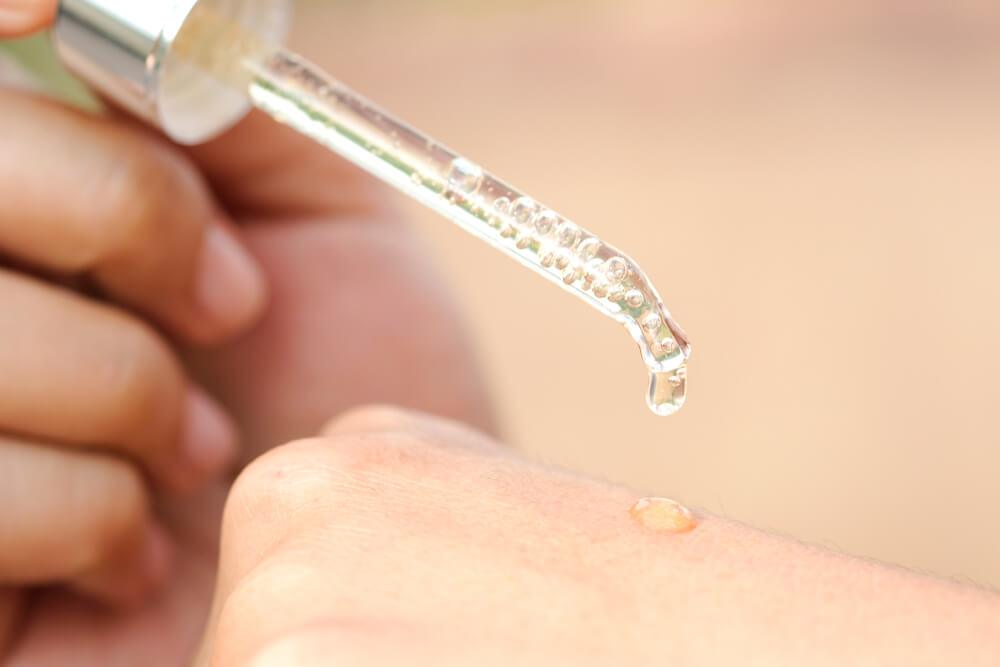 Vitamin C is an antioxidant, which means it fights free radicals in the air that causes oxidative stress to the skin. Nasty things we're often exposed to, like pollution and cigarette smoke, can lead to skin damage and irritation, and vitamin C tries to keep that from happening.
See, when our skin cells are exposed to these damaging elements, they work hard to combat them. Our skin gets exhausted and overworked, which can lead to premature aging in the long run. And you know what that means—saggy skin, fine lines, and age spots.
Luckily, vitamin C has its work cut out for it by being a terrific antioxidant. It neutralizes free radicals and strengthens your skin cells to ensure they don't disintegrate under all the oxidative stress.
It Promotes the Production of Collagen, Keeping Wrinkles Away
The Introstem Vitamin C Serum also helps produce more collagen, which is a must if you're starting to notice some lines and wrinkles forming in your complexion. Collagen is key when it comes to maintaining your skin's firmness and elasticity, and vitamin C plays a huge role in collagen synthesis.
The older you get, the less collagen your skin will produce on its own. This can lead to saggy, thin, translucent skin. But when you religiously apply vitamin C serum, you'll notice a thicker dermis that looks smooth and wrinkle-free. This is thanks to all the collagen your skin will be producing.
It Has Grape Stem Cell Extracts for Skin Cell Regeneration and Healing
One unique ingredient in the Introstem Vitamin C Serum is grape stem cells. These innovative stem cells are extracted from the seeds and skin of grapes.
Grape stem cells can morph into cells that are identical to that in the layers of your skin when applied topically. Because they can replicate your skin cells' structure, they help out immensely in healing and repairing damaged, broken skin.
But vitamin C itself is also excellent at healing the skin. It has anti-inflammatory properties that reduce redness and irritation, resulting in soothed skin. And since it boosts collagen production—and consequently, skin cell turnover—it helps repair skin injuries quicker as well.
It Protects Your Skin Against Sun Damage
Because of its antioxidant properties, vitamin C can also protect your skin from UV damage when you're under the sun. It's an excellent serum to have on your shelf during the summertime, when you need extra help softening the blow of sun damage on your complexion.
However, vitamin C doesn't absorb UV rays like SPF does. So, it doesn't mean you can just skip out on your sunscreen just because you're using a vitamin C serum.
It Helps Brighten Up Your Dark, Exhausted Undereye Area
There are many reasons why you could have dark, baggy circles under your eyes. Sometimes, it's because your veins and arteries are so stressed out that they emit a blue hue, making your eyes look discolored. Other times, it can be a result of allergies or a loss of collagen.
But sometimes, your dark undereye circles can be caused by hyperpigmentation. Vitamin C can be a huge help in eliminating undereye discoloration if this is the case.
By inhibiting melanin production, vitamin C can brighten up the tired skin under your eyes. A trusty vitamin C serum isn't just for your cheeks and T-zone—it's also useful for making your eyes more youthful, energetic, and awake.
Tips and Reminders When Using Your Vitamin C Serum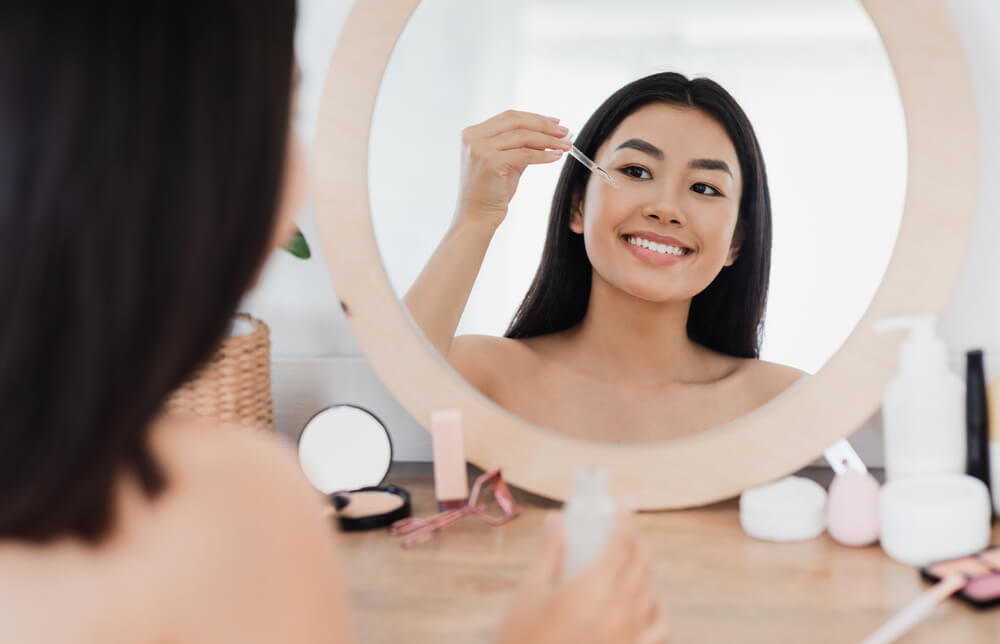 While the Introstem Vitamin C Serum sounds like a powerhouse product that can do no wrong, there are still a few things you have to keep in mind when using it. As with all vitamin C serums, you have to be careful with how you use and store it.
The first thing to remember is that you shouldn't overuse your Introstem Vitamin C Serum. Vitamin C can be highly acidic and potent, which can be irritating especially if you have uber-sensitive skin. Note that even if have normal, resilient skin, you should apply the serum in thin layers.
It's normal to feel a tingling sensation on your skin as you apply vitamin C, but it should never be painful. If it feels like your skin is burning or stinging, it's a tell-tale sign that you're overdoing your applications.
If you're using vitamin C for the very first time, don't use it daily right off the bat. Use it once or twice a week to give your skin time to get used to it. Then, you can gradually build it up to every other day and then slowly to everyday use once your skin is comfortable with it.
Another thing to remember when using the Introstem Vitamin C Serum is that you need to use SPF over it when using it during the day. Ingredients that brighten the skin break down melanin, which offers a bit of protection against the harsh UV rays of the sun.
And while it's true that vitamin C protects your skin from sun exposure to some degree, it doesn't mean it takes the place of sunscreen in your routine. Slathering on some good old SPF every day is key to maintaining clear, youthful, wrinkle-free skin in the long run.
How to Store a Vitamin C Serum
Our last tip is to always store your Introstem Vitamin C Serum in a cool and dry place. Vitamin C is notorious for oxidizing over time. And when that happens, the serum can lose its efficacy.
To preserve your serum and keep it fresh for as long as possible, store it away from the sun. You could even invest in a skincare fridge to keep it in at night!
Conclusion
There are many reasons to love vitamin C. It zaps away discoloration and dark spots and reduces the appearance of wrinkles, leaving your skin clear and younger-looking. It also protects your skin from free radical damage and UV rays. It's no wonder vitamin C is such a cult favorite among beauty enthusiasts!
But the Introstem Vitamin C Serum kicks it up a notch and takes it to a whole 'nother level. It's infused with nourishing oils to hydrate your skin, as well as innovative stem cells to help repair cell damage.
Just remember the ground rules for using your beloved vitamin C serum. Always wear SPF, don't overuse it, and keep it in a cool, dry place. Be consistent with your applications, and your skin will look brighter, clearer, and tighter in no time.