Formulating skincare with ingredients that come from food isn't a particularly novel concept. For years, food-derived ingredients have been in heavy market rotation. For one, there is Vitamin C from oranges and other citrus fruits. Another popular choice is extracts from green tea leaves, which have a reputation for soothing, healing, and calming the look of the skin. Ingredients like honey and propolis are also recognized worldwide for their moisturizing benefits.
However, there is one fruit that we derive skincare from but don't talk about quite as much as the rest: grapes.
Several skin care products make use of the natural properties of grapes. In particular, Vitis Vinifera Fruit Cell Extract is used to make potent, skin-loving creams from grapes. 
Grape Culture in History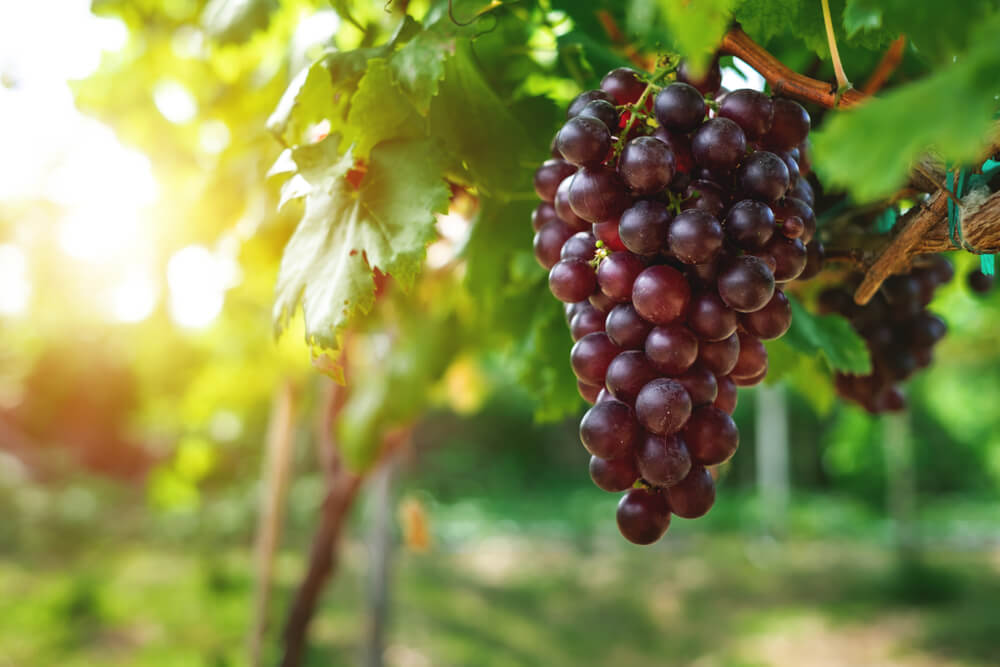 Grape culture, otherwise known as viticulture, dates back to as early as 6500 BC. Across the centuries, viticulture spread across the world, until King Hammurabi of Babylon laid down rules for trading wine in 1700 BC.
The Hittites, who were from modern-day Turkey, are recognized for spreading grape-growing culture to the west. As grape culture began to pick up steam, it was picked up by the Greeks and Phoenicians who then spread it to the regions of Spain, France, and Italy. When the Roman empire expanded, so did their culture of grape cultivation. By the Middle Ages, the world recognized Catholic monks as notable viticulturists.
Since then, the world has only fallen deeper into the art of grape cultivation. From table grapes and raisins to fine wine, grapes have become vital to several cultures, forming an important part of the economy.
How are Grapes Used in Skincare?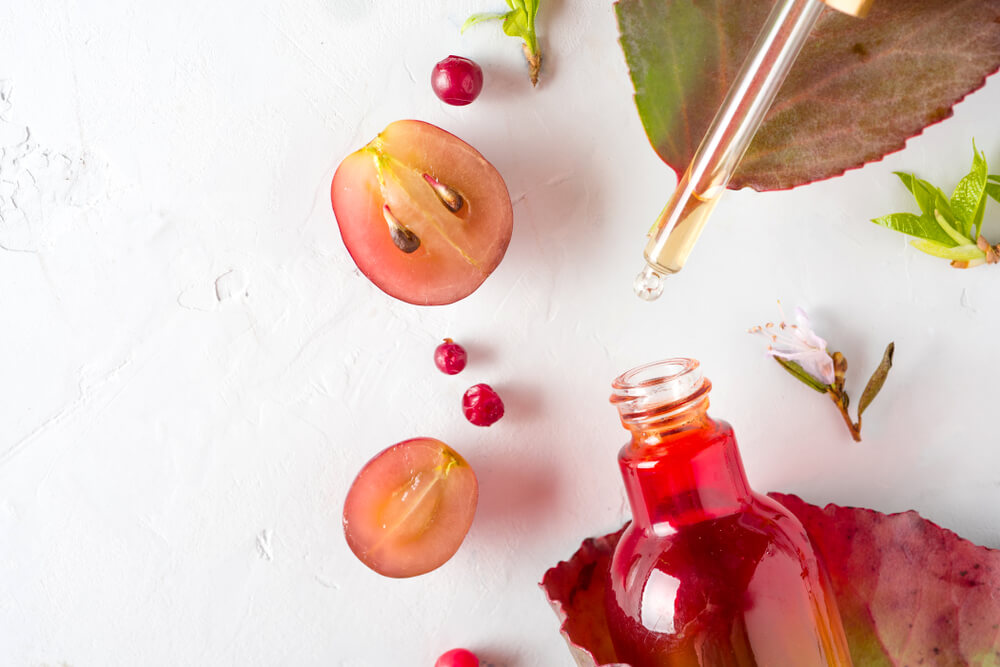 Grapes have also found their way into the cosmetic industry. Studies have shown that grapes have a number of skin-loving properties. 
Vitis Vinifera Fruit Cell Extract is also known as Grape Stem Cell Extract. These stem cells are extracted from a portion of the grape called meristems, via the process of microreproduction. Unlike the more popular Grape Seed Extract, Grape Stem Cell Extract is harvested and handled in a laboratory environment. This gives Grape Stem Cell Extract the following advantages:
Flexibility. Because they are handled in a controlled environment, Grape Stem Cells Extracts can be altered and adjusted to address specific skin needs.
Year-round freshness. Seasons greatly impact plants when grown outside. However, in a lab setting, Grape Stem Cell Extract can be produced year-round, ensuring your skincare gets freshly harvested ingredients.
Sterilization. The outdoors are difficult to control, unlike laboratory environments that can be kept clean and controlled.
When stem cells are extracted, they are infused into skincare to improve the look and feel of the skin. 
Why Formulate Creams from Grapes?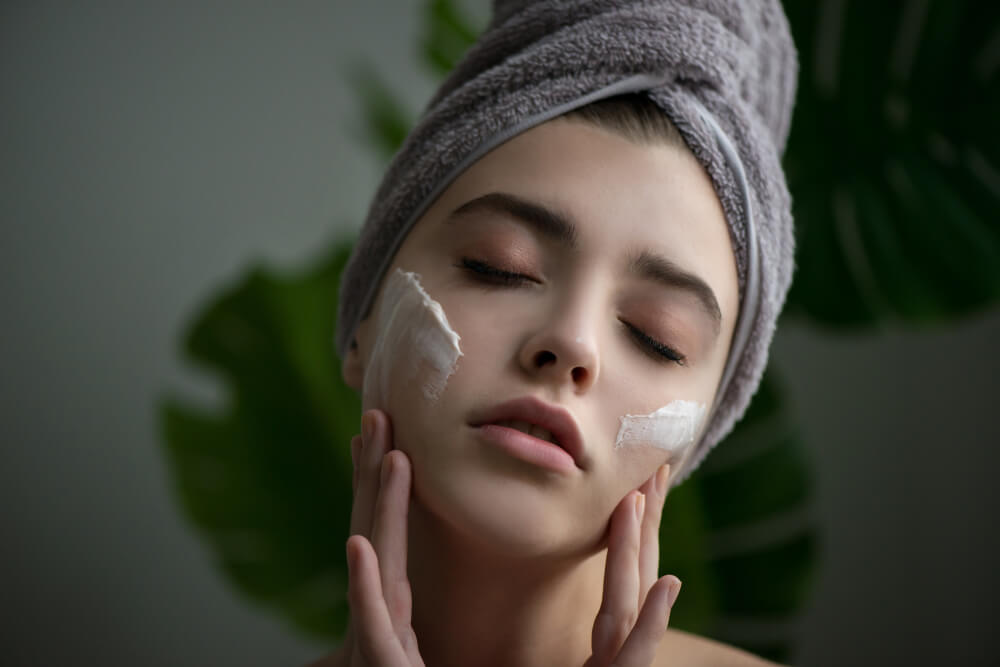 With so many fruit-derived skincare ingredients already on the market, one might wonder what makes Grape Stem Cell Extract worth extracting. The answer is simple: Grape Stem Cell Extract is a hardworking, multitasking ingredient that can elevate any skincare routine. Here's how:
One of the benefits of using skincare creams from grapes is their ability to combat the appearance of sun damage. This includes the visibility of dark spots and wrinkles.
Another benefit offered by grapes is their ability to calm the look of inflammation and improve the feel of skin elasticity. Your skin will appear smoother and firmer after using this ingredient for a while.
Introstem: Cultivating Creams from Grapes & More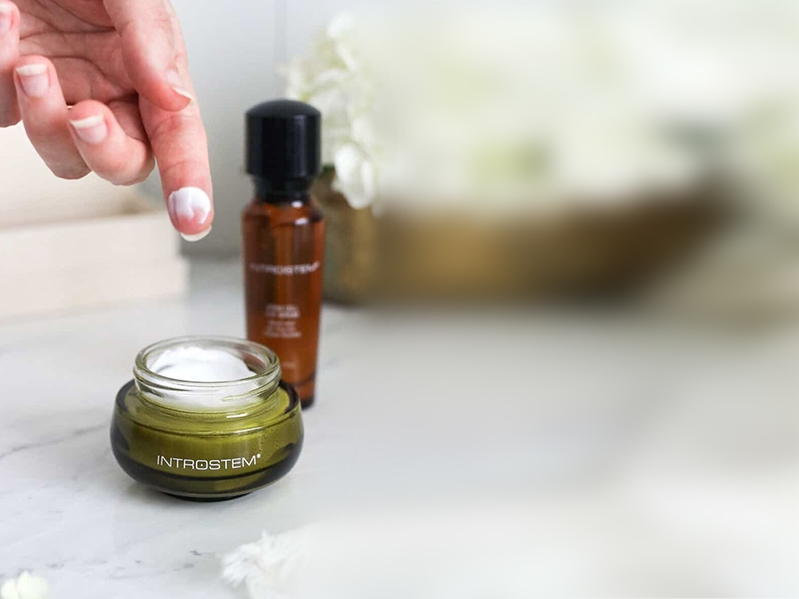 At Introstem, Grape Stem Cell Extract is not just another beauty trend. Vitis Vinifera Fruit Cell Extract is the brand's signature ingredient, found across all formulations and used to treat a variety of skin concerns.
Should You Use Grape-Infused Skincare?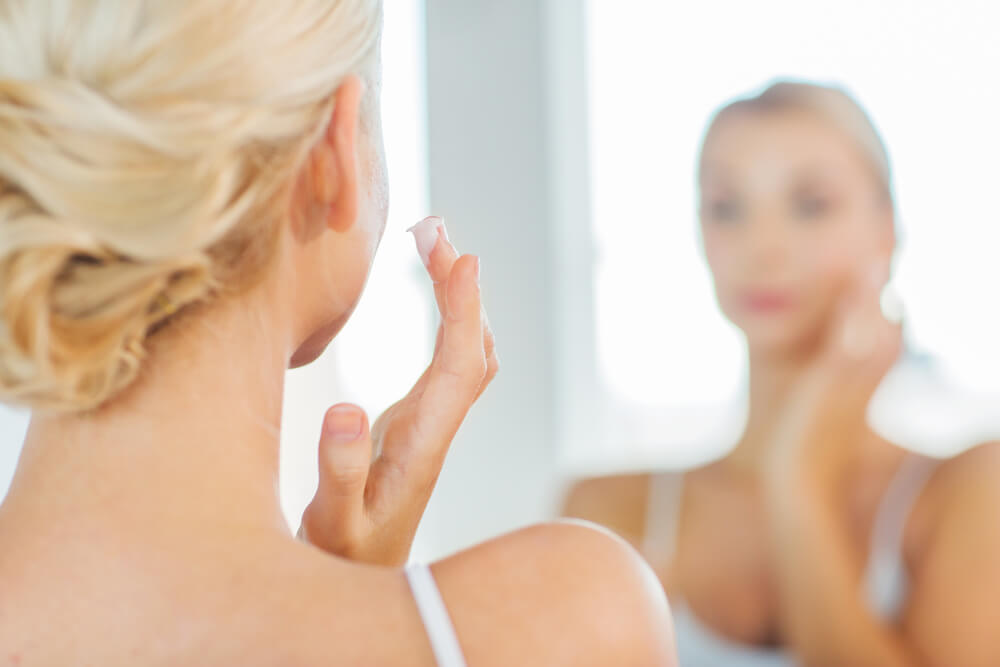 Now that you are well aware of what creams from grapes can do for your skin, one question remains: should you include Introstem's Grape Stem Cell-infused skincare in your regimen?
Grape Stem Cell Extracts make a great match for any skin type. The ingredient is gentle yet effective, posing little to no potential for skin irritation.
How to Include Creams from Grapes in Your Skincare Routine
Introstem's roster of products is diverse, featuring everything from cleansers to serums to moisturizers. Among our various products are several best-selling creams from grapes.
Discover some of Introstem's grape-infused skin and body creams below:
Hydro Face and Neck Cream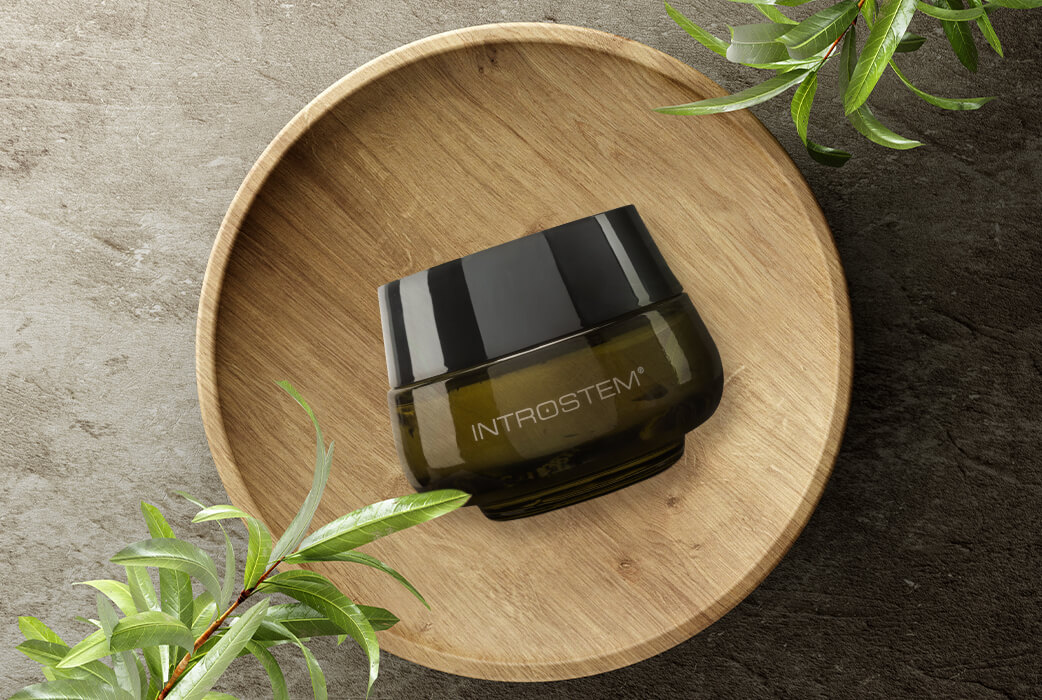 Hydro is one of Introstem's most famous collections, and the Face and Neck Cream from the line also happens to be one of the brand's bestsellers. Formulated to hit undo on visible signs of aging, the Hydro Face and Neck Cream facilitates deep hydration on the inside and a smoother, tighter look on the outside.
To use Introstem's Hydro Face and Neck Cream, evenly apply a generous amount of product to the face, neck, and decolletage daily.
Stem Cell Day Moisturizer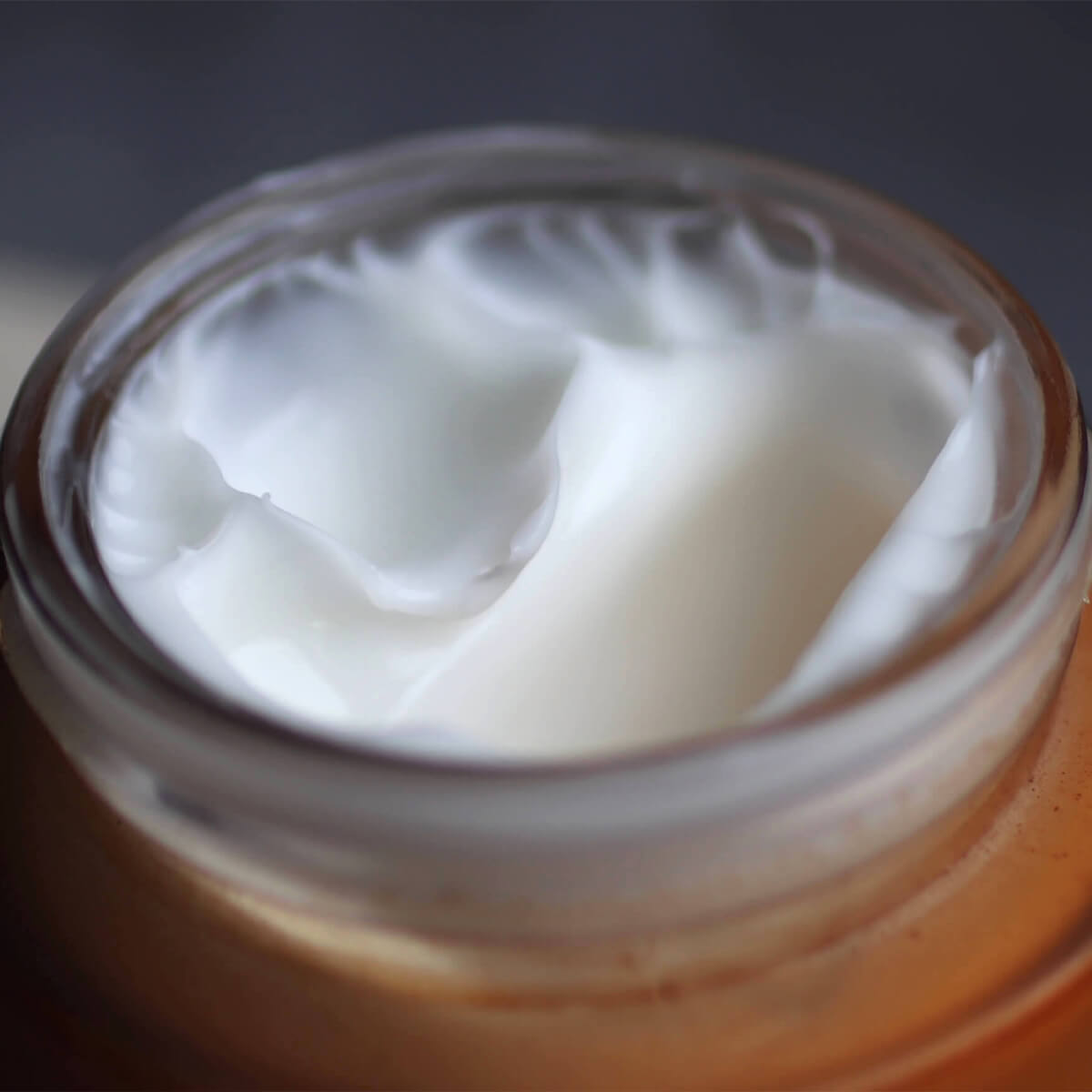 The Stem Cell Day Moisturizer is a favorite among Introstem customers for its lightweight texture. Formulated to be worn in the daytime under SPF and makeup, this product layers gracefully and never weighs too heavily on the skin. Instead, it leaves a smoother, plumper look in its wake.
Add the Stem Cell Day Moisturizer to your daily skincare routine as a final step. To use, gently massage the product onto clean skin after toners and serums, and before sun protection.
Stem Cell Rejuvenating Eye Cream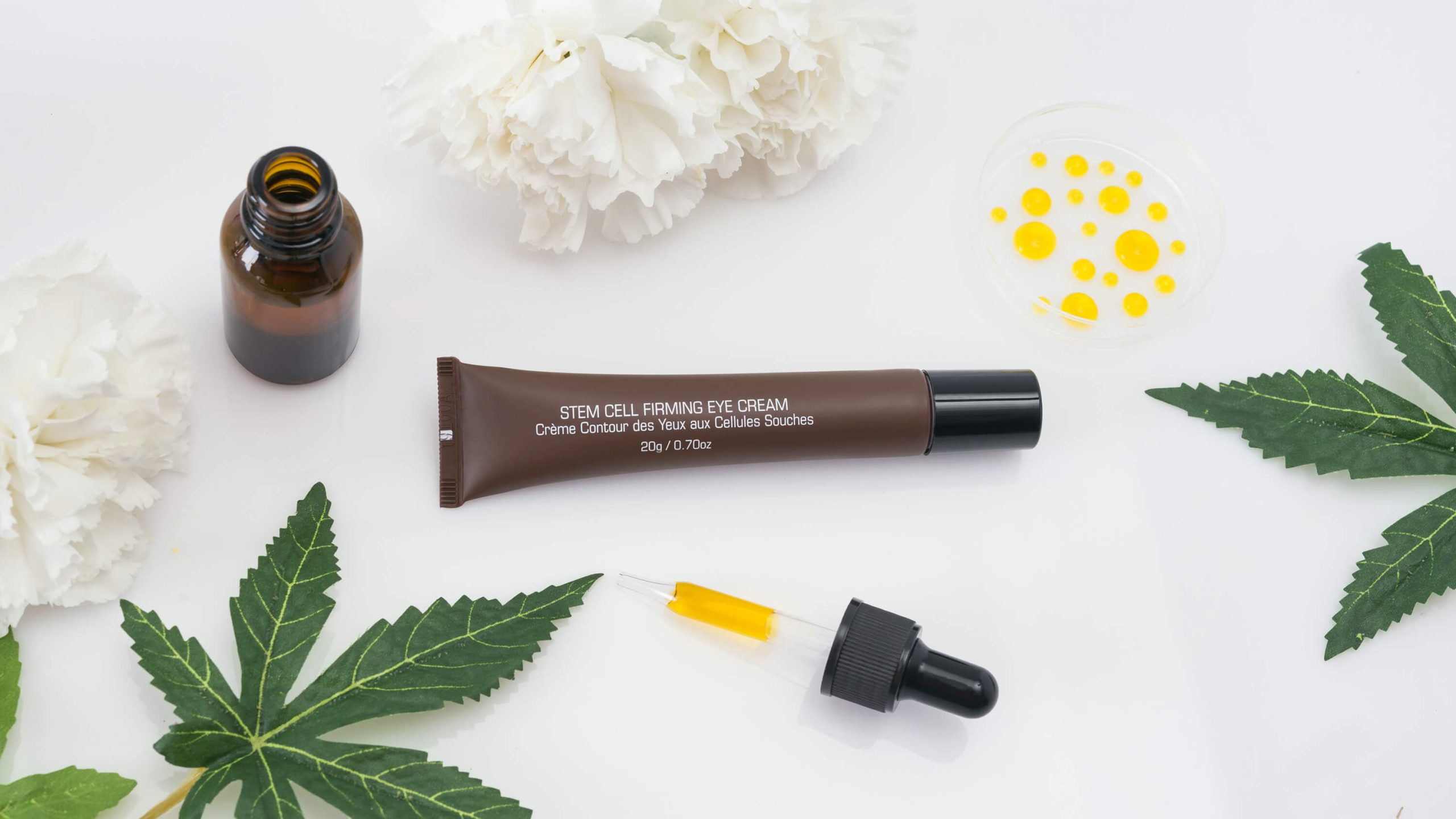 The eye area is often where you'll find telltale visible signs of aging like the appearance of creasing, fine lines, and crow's feet. The Stem Cell Rejuvenating Eye Cream, Introstem's potent eye creams from grapes, breathes new life into tired, weary-looking eyes with a blend of superstar ingredients.
Revive your eye area with Introstem's Stem Cell Rejuvenating Eye Cream. To use, take a small amount of product and carefully pat it into the eye area twice daily.
Stem Cell Hand & Body Cream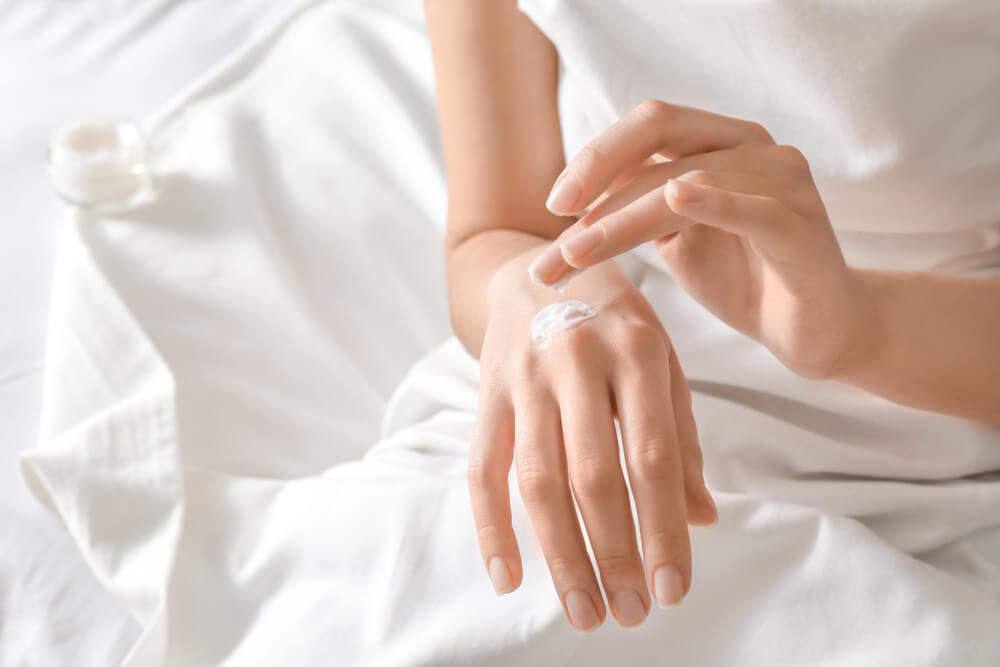 With entire skincare routines mapped out for our faces, it can be easy to forget about our hands and body. The body needs its fair share of love too, and Introstem's Stem Cell Hand & Body Cream was formulated specifically for the task.
Thick and non-greasy, this all-around cream from grapes harnesses the benefits of Cetearyl Alcohol, Glycerin, and Goat Milk for a feeling of long-lasting softness. Apply generously on the body or dry areas as needed.
With their multiple uses and benefits, it's no wonder that the beauty industry has begun formulating skincare creams from grapes. 
Explore the rest of Introstem's product lines, including cleansers, serums, and masks infused with Grape Stem Cell Extract, here.