Winter is right around the corner, and with the arrival of the season, we can count on receiving invitations to all of the festive holiday gatherings, family events, and seasonal activities that make the season so enjoyable.
However, it might surprise you to know that the blustery winter weather brings more than just seasonal parties – with it comes several common winter skin problems. It's important to address those immediately to keep your skin looking its best throughout the colder months.
At Introstem, we've developed a range of products that'll heal and soothe the look of your winter skin problems and concerns. Our formulas treat the many seasonal complexion concerns that may creep into your winter celebrations, sabotaging your confidence. Our skincare products are meticulously researched and specifically designed to deliver results and noticeable improvements with impactful ingredients.
Are you ready to learn more about common winter skin problems and how you can prevent them?
Read on for the lowdown on some of the issues that you may encounter with your skin as temperatures continue to drop. Introstem will also fill you in on how you can take steps to improve the look of your skin this winter.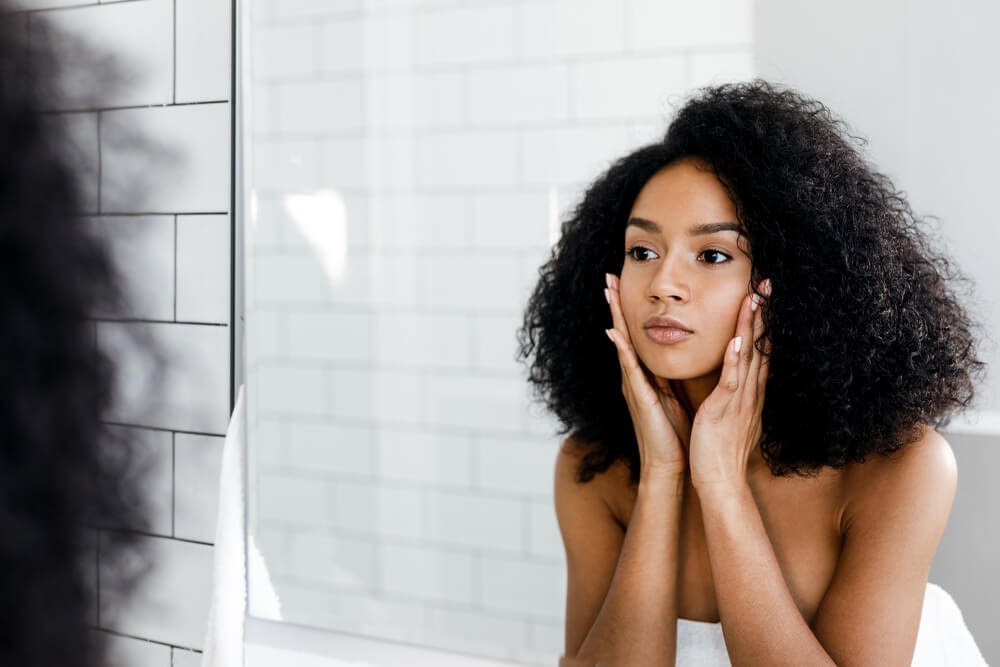 Dulling Buildup
Winter skin is often dull-looking skin. It lacks shine and ages your complexion prematurely. Can you relate?
One of the easiest ways to solve this problem is to re-think your daily skincare regimen. The products involved in a great skincare regimen should ideally work in tandem to keep your skin looking cleansed and fully hydrated. 
And if your cleanser was doing its job well, there would be no dulling buildup of dead skin cells, old makeup, dirt, and debris on your skin. 
Rest assured, you can solve this winter skin problem today. All you need to do is prioritize the super important first step of any skincare routine – cleansing!
To revitalize, thoroughly wash, and renew the feel of your complexion, you'll need a cleanser with the most effective ingredients. A blend that will clear the debris and restore your glow. 
The Perfect Winter Cleanser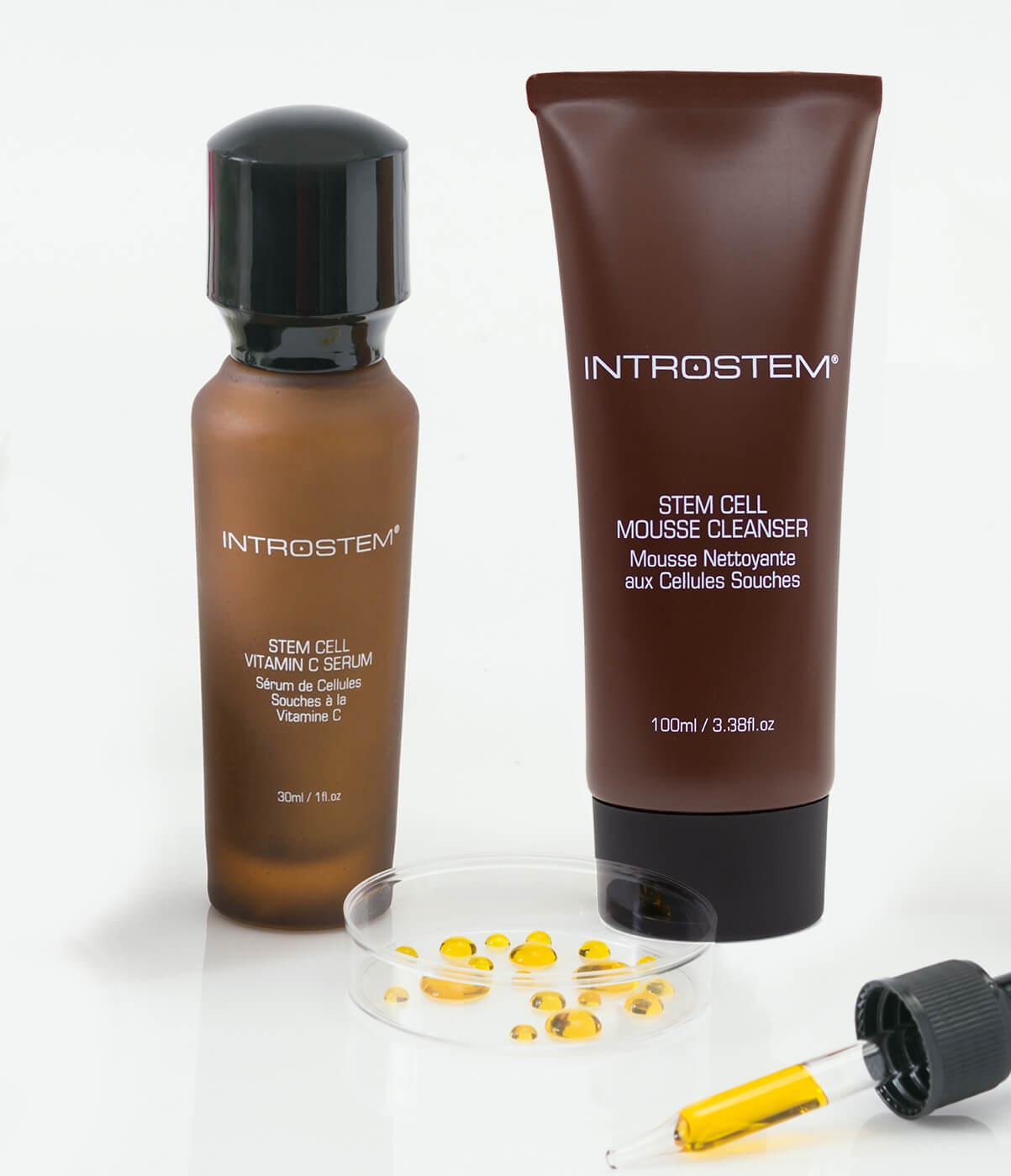 As you're aware, using a quality face wash to cleanse your skin is critical. If you glance in your mirror and find a dull, old-looking reflection staring back at you, your cleanser has got to go! 
We recommend getting your mittened hands on our Stem Cell Mousse Cleanser for this reason. It's a mild face wash that works well on every skin type, even yours! Gentle enough for use on dry, winter skin, our mousse cleanser has the ingredients your clogged complexion is seeking to rid your reflection of dead skin cells, makeup, dirt, and any grease or excess oil that may be hibernating there.
The ingredients in our cleanser powerfully remove this dulling outer layer, restoring the appearance of your skin to its springtime shine. All without stripping your skin of its vital natural oils. 
When using the Stem Cell Mousse Cleanser, your dull-looking winter skin will reap the benefits of:
Aloe Barbadensis Leaf Extract
Organic Chamomile Flower Extract
Argan Oil
Glycerin
It's an amazing ingredient combination in a product that has our customers raving!
The Appearance of Enlarged Pores
Also hopping on the bandwagon of common winter skin problems is clogged and enlarged pores. The colder temperatures send signals to our skin to produce more oil. And sometimes a cleanser is simply not enough to unclog our pores of this excess oil.
Because your skin's outer layers work as a natural barrier to the elements, you must maintain a delicate balance of care to keep your skin feeling healthy this winter.
Dealing with the Appearance of Enlarged Pores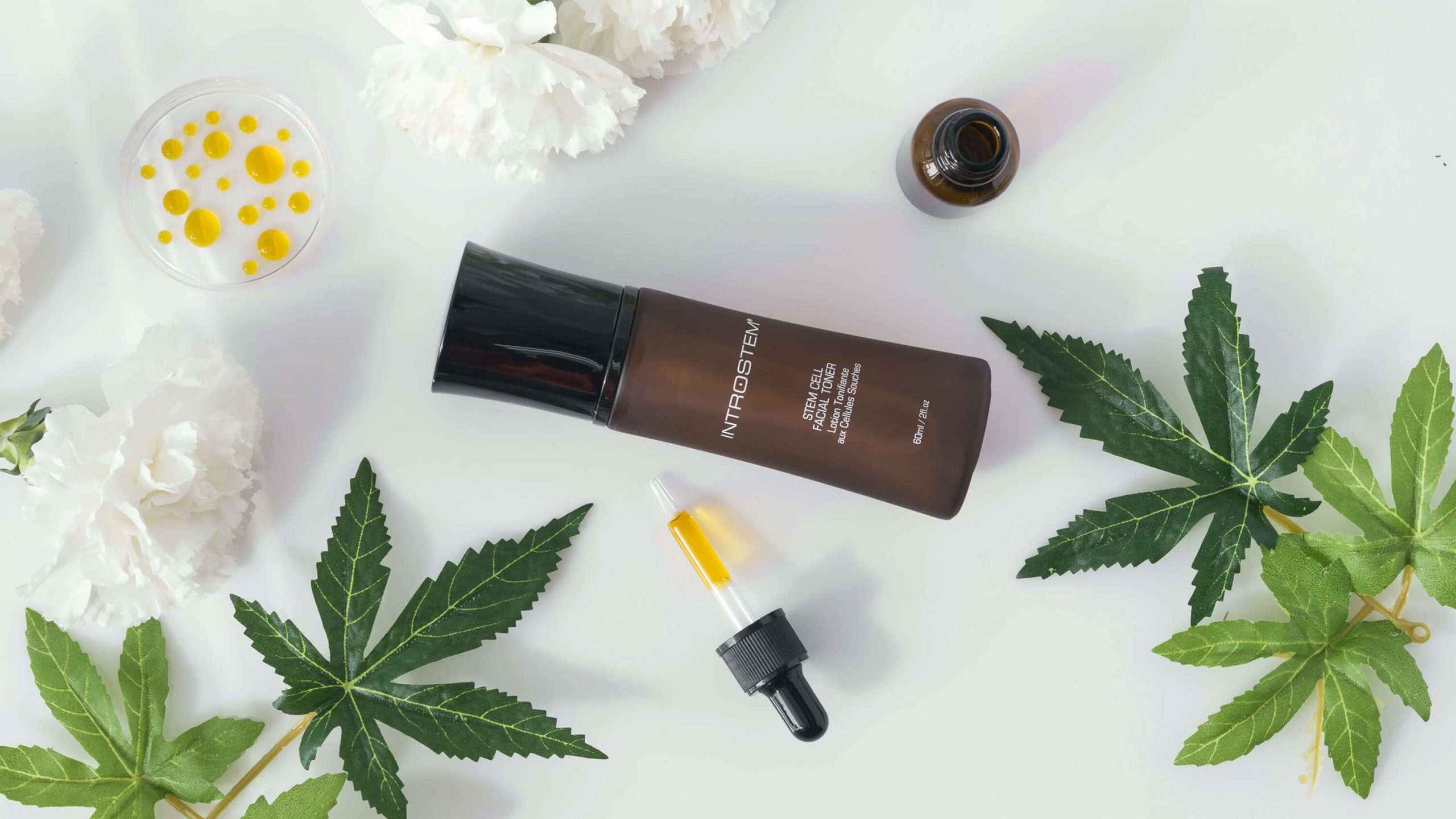 We recommend our Stem Cell, Facial Toner. It's a non-drying, alcohol-free conditioning solution for your complexion. The use of our toner works wonders at boosting how bright your skin appears. It will also leave your skin looking beautifully balanced and even.
Within this alcohol-free formula, you'll find the ingredients your skin needs to rock clean and clear pores all winter long, including:
Cucumber Fruit Extract
Chamomile Flower Extract
Cannabis (Hemp) Seed Oil
Hyaluronic Acid
Uneven Skin Texture
Do you have visible dark age spots? Is your skin patchy or blotchy in appearance? Is your skin feeling rough?
If you are suffering from these winter skin problems – fear not! While icy wintry winds and drastic temperature fluctuations can damage your skin's protective outer layers leaving your skin looking uneven, there is a simple solution – exfoliate!
To choose the best exfoliant for your complexion, you'll want to understand the differences between the two types of exfoliation products on the market – chemical and physical. These two types of products work to achieve the same result – skin that is free of buildup – but they approach achieving this result by different means.
Chemical or Physical?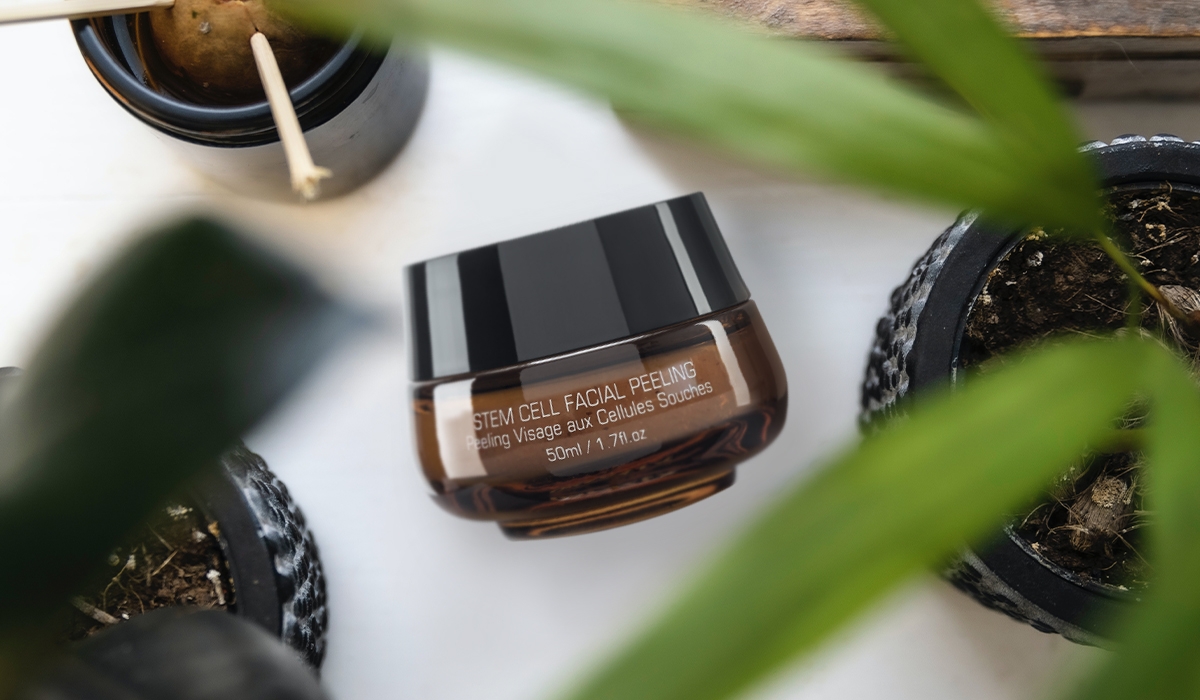 Physical exfoliating products shed the uneven, patchy layers of your skin using tiny particles, beads, and grains. When using this type of product, you must physically massage them into your skin manually to produce results.
Then there are chemical exfoliating products, such as our Stem Cell Facial Peeling. It has been designed with a gentle yet powerful exfoliating acid sourced from bitter almonds – mandelic Acid. 
In our Stem Cell Facial Peeling, you'll also find:
Grape Fruit Cell Extract
Coconut Oil
Vitamins A, E, and C
Bamboo Extract
Nut Shell Powder
Without excess dead skin and buildup, you'll notice immediate drastic and downright dramatic improvements in the appearance of your skin.
Parched Skin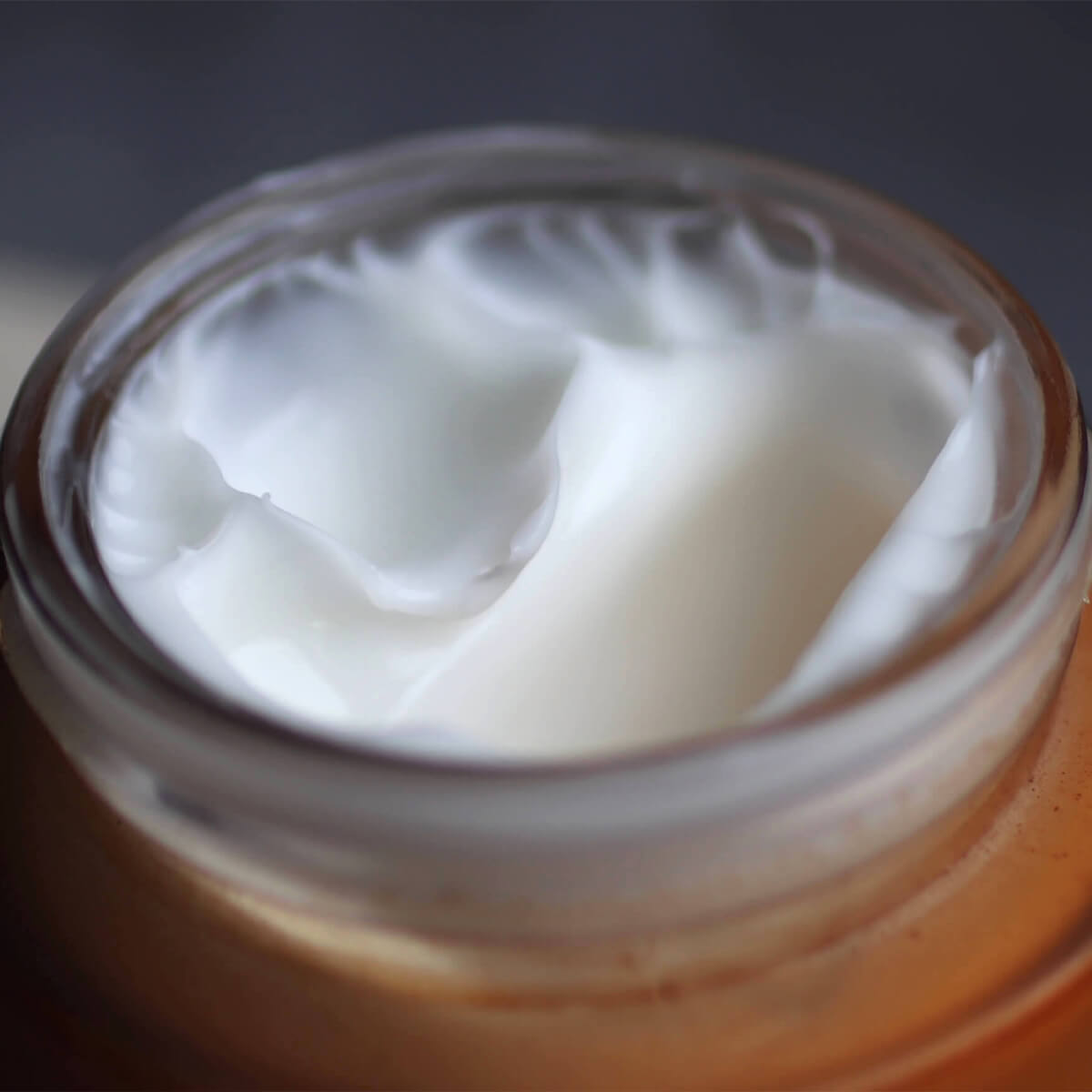 As the humidity levels drop outside and we enter parched air territory, you must equip your skin by treating it each morning with a daily moisturizer.
The ingredients in our Stem Cell Day Moisturizer have been carefully chosen to produce targeted changes to your winter skin while preparing your complexion for the day.
Our Stem Cell Day Moisturizer is a powerful multi-tasking cream containing the magic of hand-picked ingredients; Grape Stem Cells, Vitamin E, Shea Butter, Chamomile Flower Extract, and Safflower Seed Oil. They work as a team to moisturize and hydrate the skin, plumping its appearance and leaving it looking more youthful.
Dehydrated Skin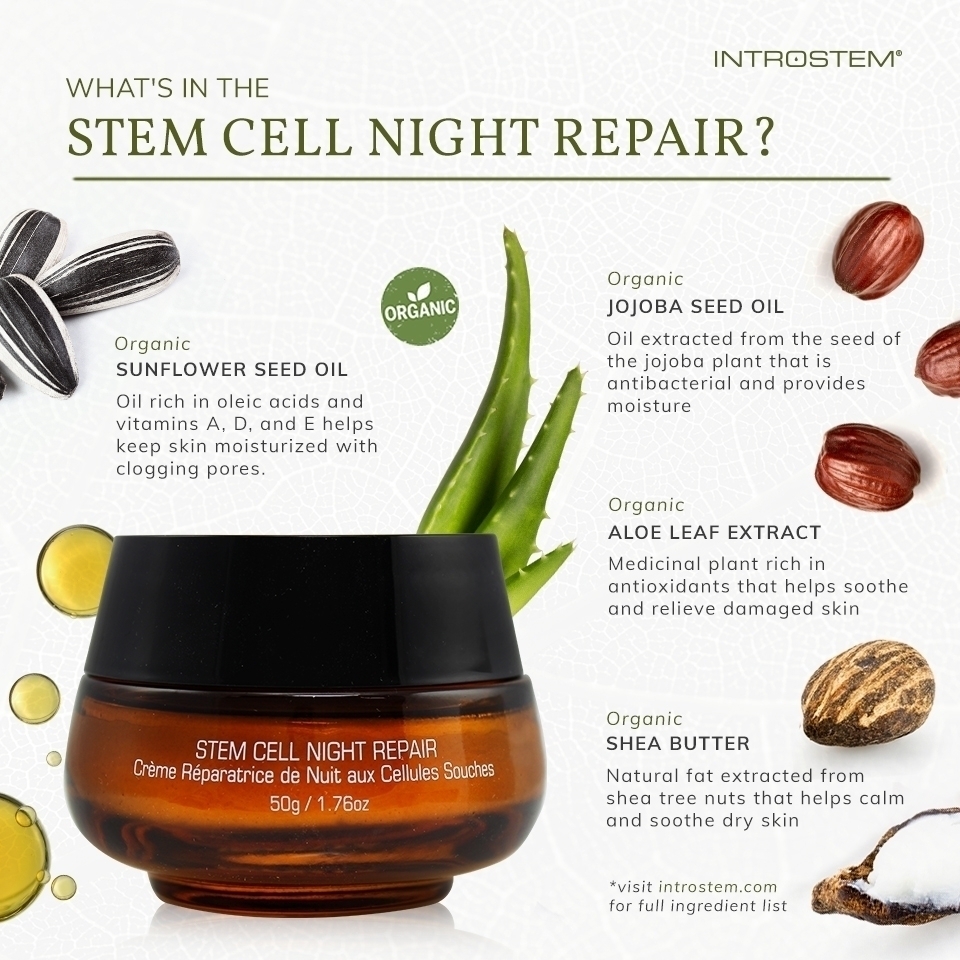 Is your skin looking tight and dry this winter? Is it beginning to sag when it used to look so taut? Do you feel like you look older during the winter months?
If you've nodded a great big 'yes' to any of these questions, then you'll want to add our Stem Cell Night Repair to your winter skincare routine.
A lightweight moisturizing cream, our Stem Cell Night Repair works while you sleep to leave your skin feeling strengthened and hydrated.
Fortified with the power of Grape Stem Cell Extract, Sunflower Seed Oil, and essential fatty acids, this winter skin wonder is a formula your skin will love.
You can count on our Stem Cell Night Repair to:
Firm and tighten the look of your skin
Smooth the feel of your skin
Give skin a hydrated look
Treat and repair visible signs of aging damage from the sun and the environment
Lessen the appearance of fine lines and wrinkles
Plump up the feel of your skin
About Our Ingredients
The ingredients in our products have the power to transform the look of your complexion this season. All of our products are infused with high-quality ingredients, including botanicals, humectants, powerful peptides, minerals, vitamins, and antioxidants. The ingredients you'll find in our favorite products for your winter skin care problems were hand-picked and specifically chosen to restore, renew, and nourish your complexion during the winter season. 
These ingredients work in harmony to provide remarkable results, addressing all of your winter skincare concerns and working their magic as a super-powered team. With products equipped with such amazing ingredients, you'll be able to take the guesswork out of your skincare essentials and routine this season!
Let's take a quick glimpse of some of the star ingredients you'll find in our winter skincare products:
Seaweed Extract
Mandelic Acid
Ginkgo Biloba Extract
Vitamins A, C, and E
Hyaluronic Acid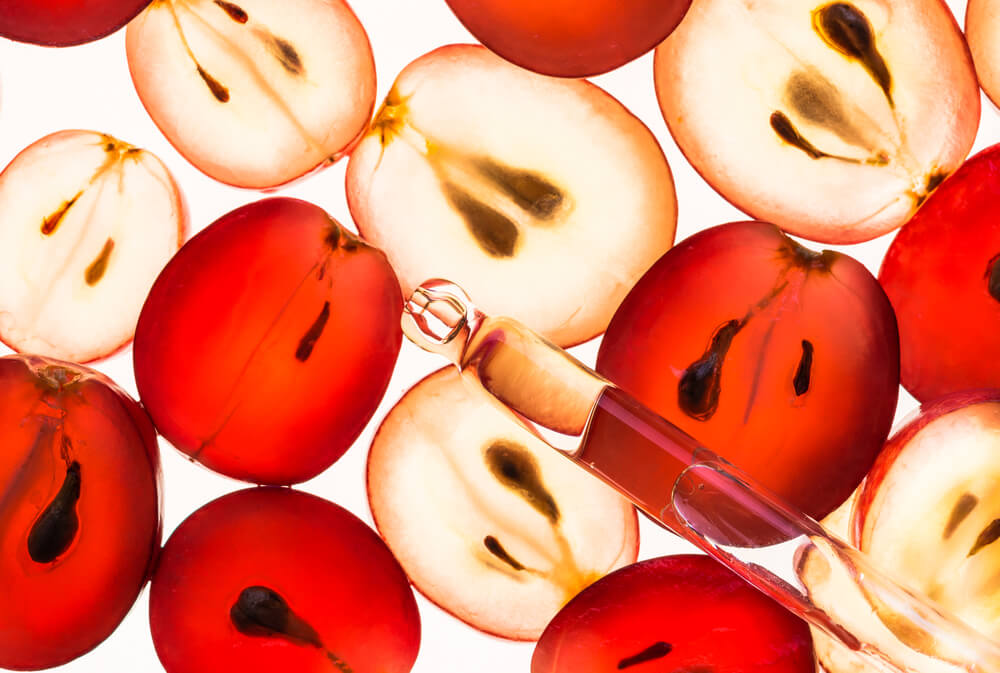 Conclusion
Whether you'll be attending holiday parties and festivities, working long hours all winter, or spending your days cuddled by a crackling fire with a great book, we hope you'll follow the advice we've given and the tips we've shared. If you do, you'll have everything you need to flaunt a gorgeous, healthy, youthful complexion and combat your winter skin problems all season long!
As if all of these reasons weren't already enough to add our skincare products to your cart ASAP, we want to add that our products are tested and approved in the USA, and never tested on animals! Plus, our products will come straight to your door in 100% recyclable packaging.
Convinced? We're ready when you are! Order the solutions to all of your winter skin problems at Introstem, today!