Whether you're completely new to the skincare game or have devoted yourself to researching every product you use, it can be difficult to put your faith in ingredients that are marketed as "miraculous". These days, it makes sense to be skeptical. With the global skincare industry being valued at 155.8 billion USD this year, beauty brands will bend over backward to make their list of products stand out — even if it means branding their formulations as miracle workers.
However, we do things a little differently. Here at Introstem, we believe in the value of letting results speak for themselves.
Our innovative skincare solutions are rooted in a tried and tested, scientifically-backed ingredient: grape stem cells. Ahead, we unpack how this ingredient can change your skincare regimen for the better.
Viticulture Through the Years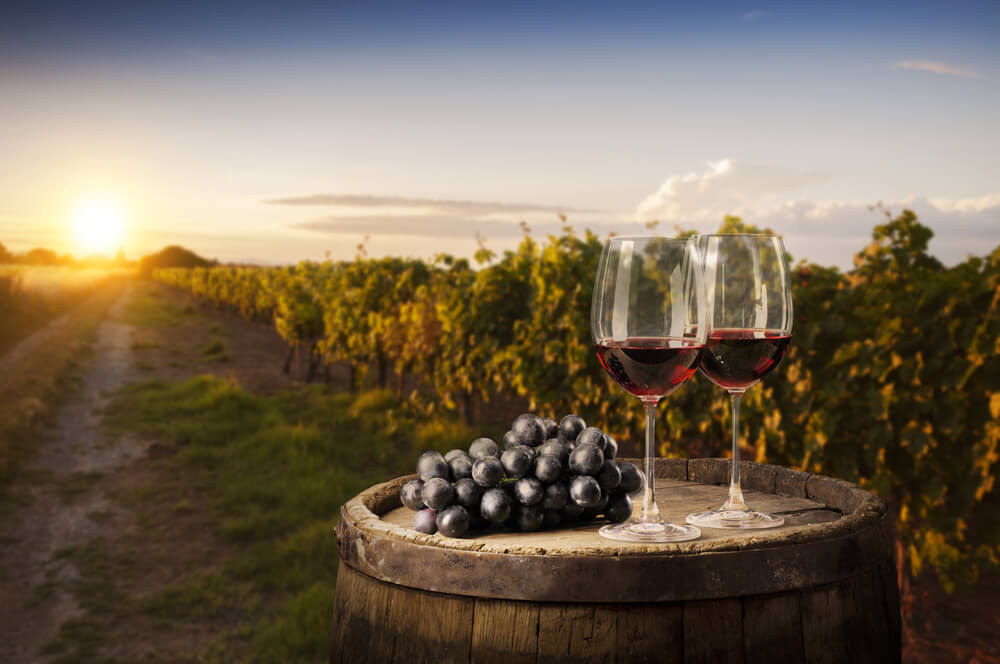 History tells us that viticulture — the cultivation of grapes, that is — can be traced back to 6500 BC. Today, at an average of 72 million tons, grapes are the most widely produced fruit worldwide.
Grapes have remained in demand across the centuries due to their diverse varieties, multiple uses, and proven health benefits. From table grapes to raisins to wine, grapes form a valuable portion of the global economy. The rise of grape-infused skincare is slowly but surely pushing the figure even further. 
Grape Stem Cells: An Anti-Aging Wonder Ingredient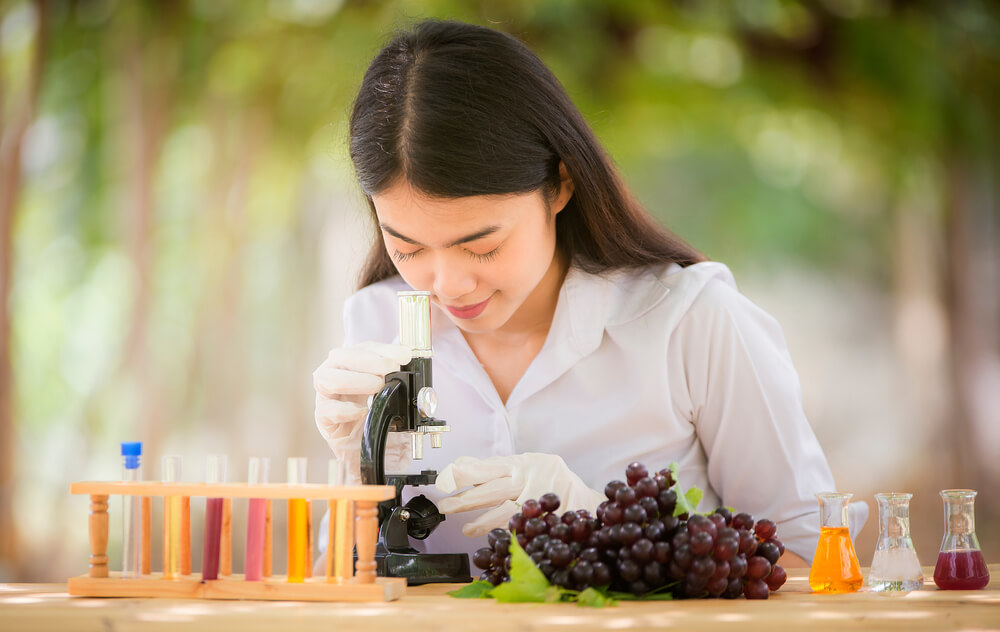 Most skincare ingredients extracted from flowers and fruits derive their benefits from a particular part of the plant. For instance, consider how rose-infused skincare usually draws from rose petals or how Cannabis Sativa Oil is extracted from hemp seeds. When it comes to grapes, nourishing benefits often come from Grape Stem Cells.
But first thing's first: what is a "stem cell" anyway? Here's a simple explanation: 
Grape Stem Cells, otherwise known as Vitis Vinifera Fruit Cell Extract, are extracted from the meristems of grapes. Unlike Grape Seed Extract, stem cells are handled and extracted in a controlled laboratory environment to ensure utmost care, sterilization, and freshness all year round.
These stem cells are abundant in a variety of substances, including polyphenols, triterpenes, flavonoids, fatty acids, sugars, and peptides. These substances pose various skin-nourishing benefits — the most prominent among these being anti-aging.
Stem cells have the unique trait of mirroring other cells. Despite coming from a plant, grape-derived stem cells can imitate human cells, thus boosting cell turnover and regeneration. This contributes to the process of cell repair and results in minimized wrinkles, reduced fine lines, improved firmness, and overall, younger-looking and healthier skin.
Beyond anti-aging, other benefits of Grape Stem Cell extract include:
Defending the Skin
If you enjoy researching beauty terminology and skincare formulations, you've likely heard about antioxidants. Like troops ready for battle, your skin falls back on antioxidants to combat oxidative stress and free radicals that come from external sources. Among these environmental stressors is UV exposure and sun damage, which are responsible for the majority of the physical signs of aging that we see with the naked eye.
As much as our skin would benefit from limiting exposure to the outside, it just isn't reasonable in the real world. This is why antioxidants are so essential: to insure the skin before damage happens, but also to reduce the damage that has already been dealt with.
Grape Stem Cells are a potent source of these skin-defending antioxidants. They can also bond with collagen to boost efficacy, effectively minimizing the visible signs of aging. For this reason, you'll find them in all Introstem products designed to treat sun damage and aging skin. 
Soothing Irritation
Grapes have been used for their anti-inflammatory and anti-fungal properties even before Grape Stem Cells entered the picture. When applied to skincare, Grape Stem Cells help combat breakouts, soothe inflammation, and maintain skin elasticity. 
Improving Discoloration
We've all experienced the dreaded ripple effect of sunburns and acne. When our skin breaks out or starts peeling, we're often left with long-lasting souvenirs in the form of scars and dark marks. Over time and with consistent usage, Grape Stem Cells can help reduce discoloration by blocking UV rays and boosting cell renewal.
Grape Stem Cell Skincare Products to Try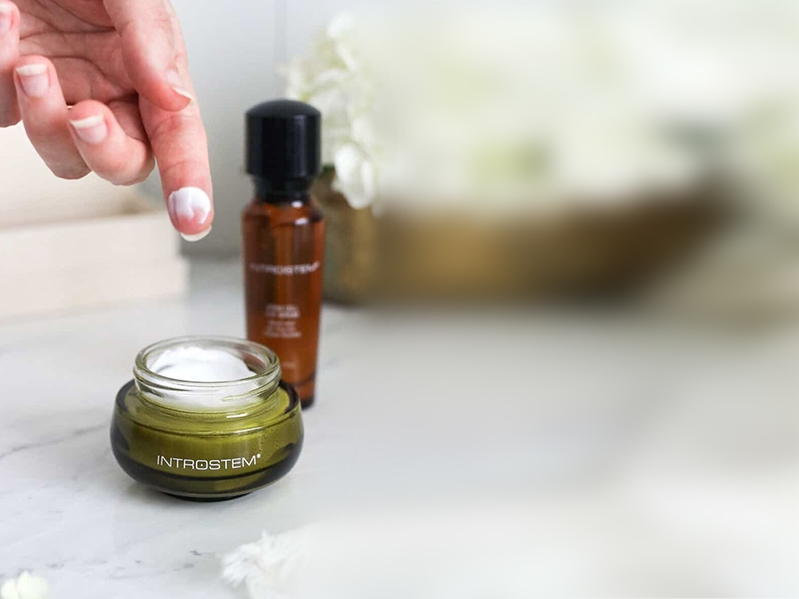 If we've managed to get you curious about grape-infused skincare so far, we're glad you're on board. However, you may still be wondering how well skincare formulated with Grape Stem Cells will fit into your skincare regimen.
When included in beauty formulations, Grape Stem Cells are usually used to address the following issues:
Aging

Hypersensitivity

Dehydration 

Redness

Inflammation

Flakiness or creping
These are typical concerns of those with mature or dry skin types, which makes them the ideal candidates for Grape Stem Cell-infused products. However, even if you do not have aging or severely damaged skin, Grape Stem Cells are gentle and non-irritating, making them a great match for all skin types. 
Ready to dip your toes into grape-infused skincare? Here are a few best-selling Introstem products to get you started:
Stem Cell Facial Toner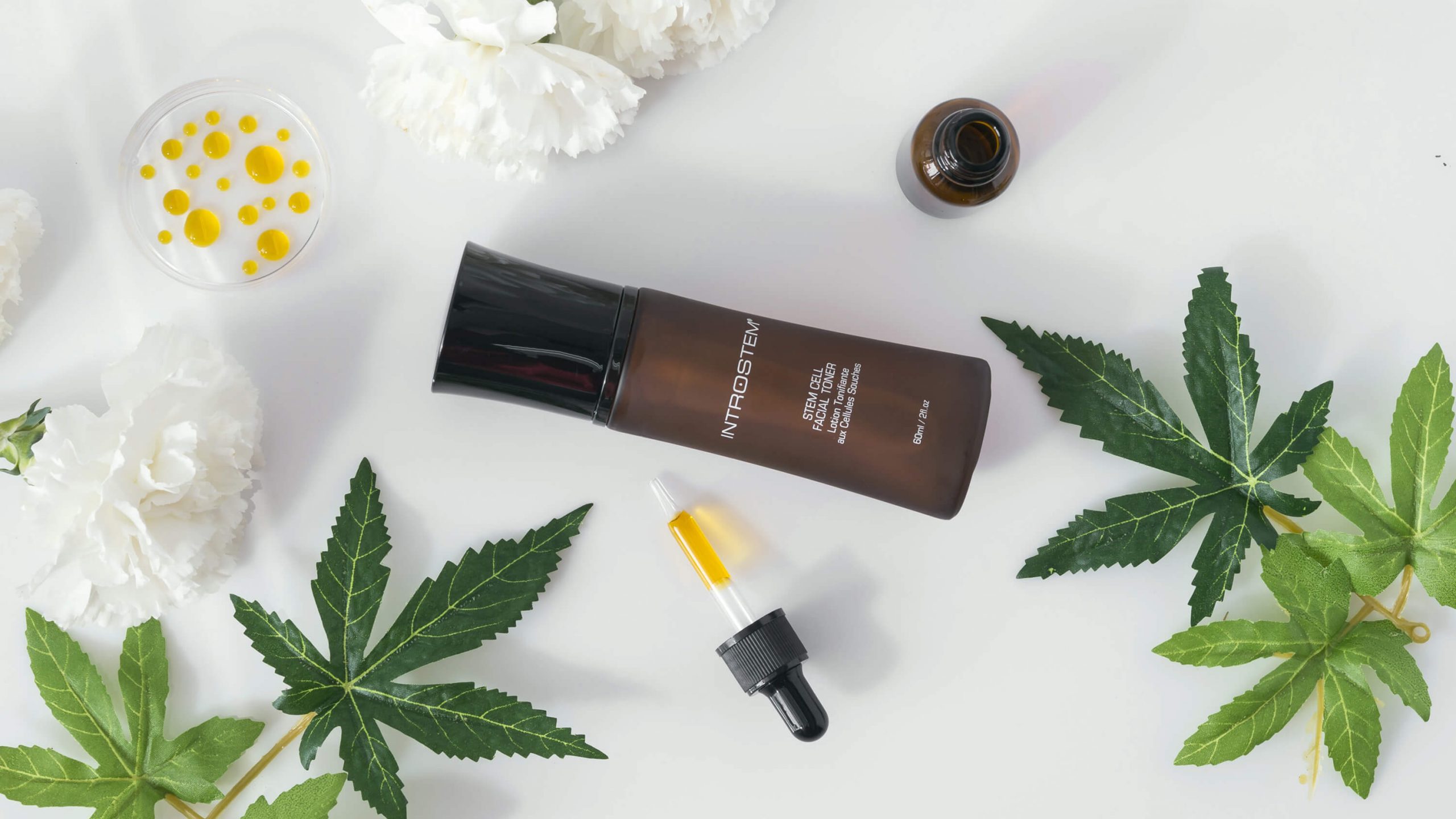 A cleansing supplement, a toner lifts off additional deep-seated dirt and debris that may still be clinging to your skin after rinsing off your cleanser. Once upon a time, toners had astringent formulas that left a stinging, tingly sensation on the skin. However, these days, they've become less harsh and more nourishing.
Take the Introstem Stem Cell Facial Toner, for example. With Grape Stem Cells as one of the product's main ingredients, it protects the skin from the inside out. This alcohol-free toner also combines Grape Stem Cells with Hyaluronic Acid, an ingredient that has earned a cult following among beauty junkies. However, the Hyaluronic Acid hype is well-deserved. The ingredient has been in the skincare spotlight for a few years now, and it's all thanks to its multiple properties, which include: 
Preventing Transepidermal Water Loss (TEWL).

Hyaluronic Acid slows the rate at which water from the skin evaporates into the air, allowing the skin to stay hydrated for longer.

Anti-aging.

By keeping the skin well-moisturized, Hyaluronic Acid prevents the onset of premature wrinkles and fine lines. 

Treating redness and eczema.

Hyaluronic Acid draws moisture from the air and into the skin without causing or aggravating irritation. 
Simultaneously double up on your anti-aging and cleansing efforts with Introstem's Stem Cell Facial Toner. To use, simply apply a few drops of the product to your fingers or a cotton pad. Gently pat onto freshly cleansed skin before applying your serums and creams.
Stem Cell Vitamin C Serum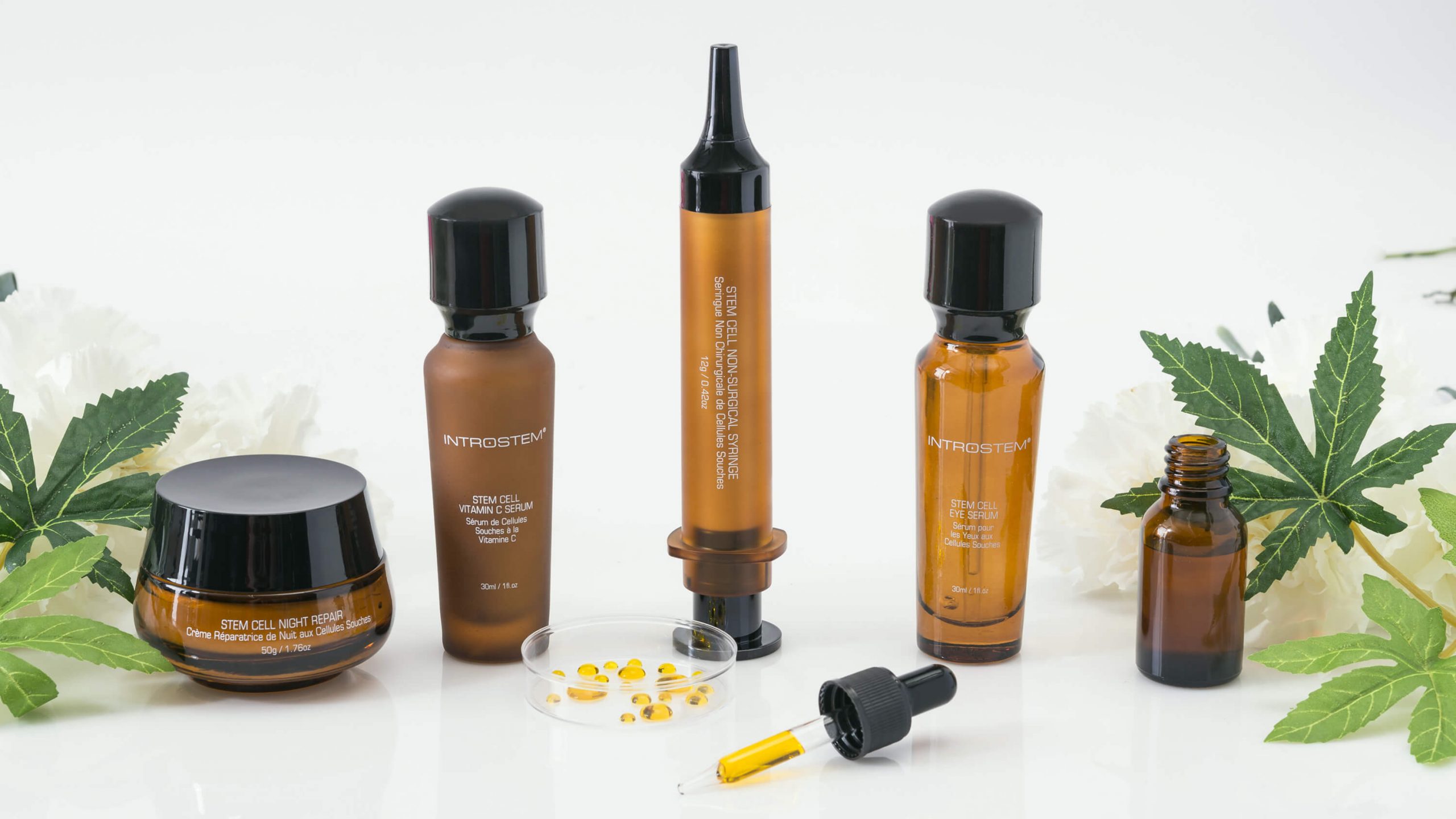 If you've ever tried addressing acne scars or brightening a pesky dark area of your face, chances are you've encountered Vitamin C skincare in the past. An extremely popular beauty ingredient, Vitamin C serves up a diverse range of benefits:
Improving wound healing.

Studies have linked low levels of Vitamin C with subpar wound healing

.

Conversely, more Vitamin C equates to better wound healing — an ideal benefit for those who constantly suffer from breakouts or sensitivity. 

Boosting collagen production.

As an acid, Vitamin C sends signals to the skin, telling it to produce two proteins called elastin and collagen.

These are necessary for keeping the skin plump, firm, and youthful. 

Brightening the skin tone. By curbing the body's production of melanin,

Vitamin C brightens the appearance of dark marks and combats dullness.
However, it's important to note that not all forms of Vitamin C are made equal. Despite all the wonders that pure Vitamin C can provide the skin, formulators have long struggled with the ingredient's lack of stability. As a highly unstable ingredient, Vitamin C quickly oxidizes and becomes less effective when exposed to light. Even with the continuous demand for Vitamin C, this makes it extremely difficult to work with.
Tetrahexyldecyl Ascorbate
The Stem Cell Vitamin C Serum fixes this issue by using Tetrahexyldecyl Ascorbate, a Vitamin C derivative. With a pH level higher than 5, this ingredient is more stable than pure Vitamin C. Because of its oil solubility, it also blows Vitamin C's penetration rate out of the water, allowing it to reach deeper into the skin. In terms of effectivity, Tetrahexyldecyl Ascorbate seems to be capable of delivering Vitamin C's greatest hits — that is, antioxidants, collagen synthesis, and skin brightening.
The Stem Cell Vitamin C Serum combines the benefits of Grape Stem Cells and Tetrahexyldecyl Ascorbate to brighten and energize the skin overnight. To add the serum to your routine, dispense a few drops of serum onto your palms and apply them to your face and décolletage. Massage gently until the product is fully absorbed. For optimal results, use the product every night and remember to wear a healthy layer of SPF the next day.
Stem Cell Rejuvenating Eye Cream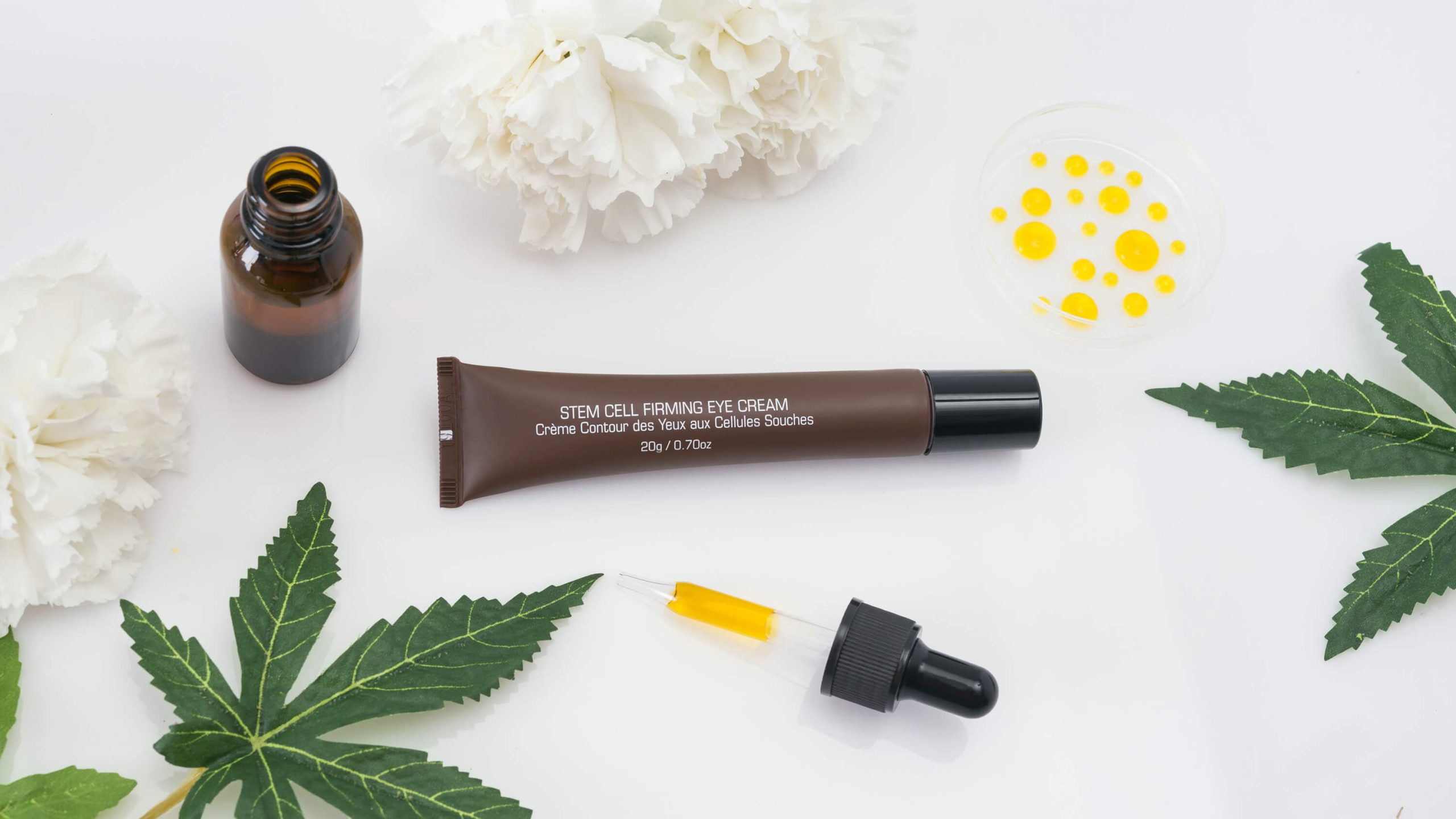 Over time, the skin naturally becomes weaker and more delicate. This is especially true for the eye area. Thinner and armed with fewer oil glands than the rest of the face, the eye area is more prone to creasing, creping, and crow's feet.
The Stem Cell Rejuvenating Eye Cream helps minimize the appearance of the signs of passing time and building fatigue. With water-attracting Beeswax, brightening Caffeine, healing Allantoin, and anti-aging Grape Stem Cells, the Stem Cell Rejuvenating Eye Cream will have you feeling renewed and refreshed.
To use, scoop out a small amount of product with a spatula or your fingertip. Carefully pat the product on your skin.
Stem Cell Day Moisturizer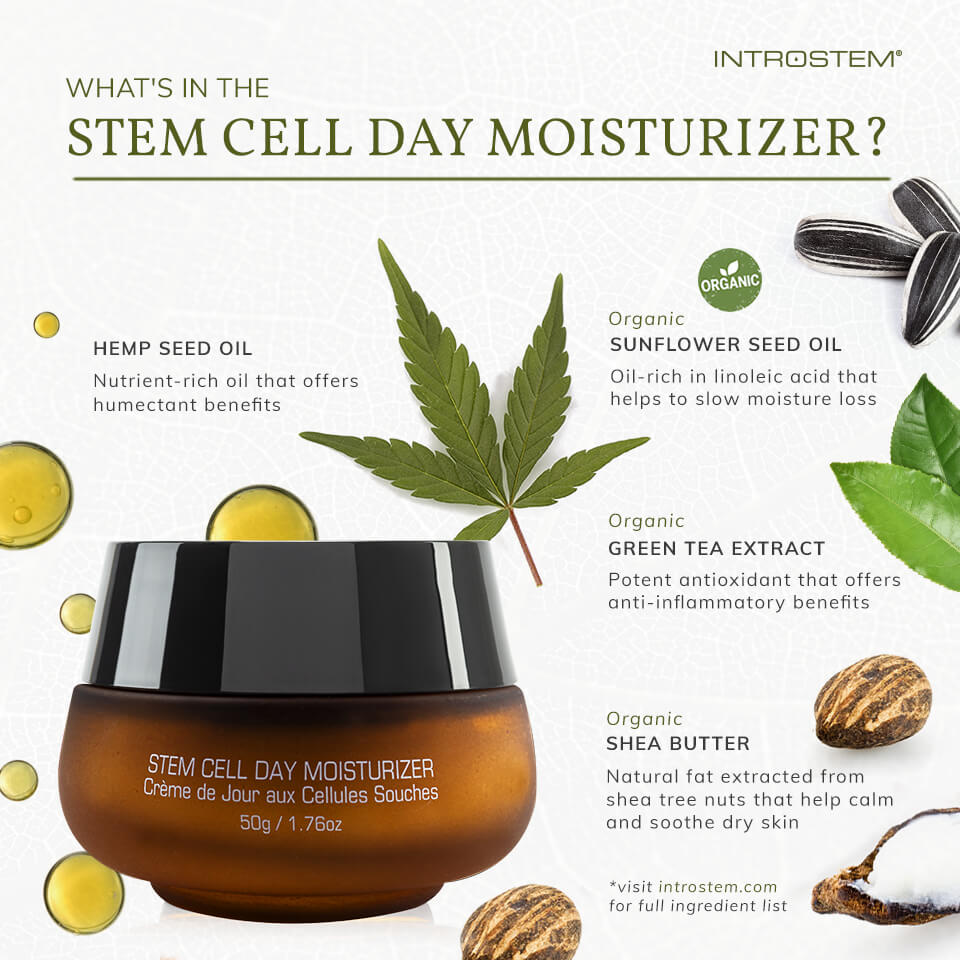 Finding the perfect moisturizer can be a tricky ordeal. It's all about balance: the ideal day moisturizer needs to be rich enough to keep the skin supple, yet lightweight enough not to feel greasy under sunscreen and makeup. The Stem Cell Day Moisturizer manages to nail these requisites in the head.
The product features Shea Butter, which is an all-around multitasker. It soothes sensitive skin, reduces inflammation, moisturizes and alleviates dryness, and treats conditions like eczema and rosacea like a charm. 
The Stem Cell Day Moisturizer is also formulated with Safflower Seed Oil. Despite being an oil, this ingredient is non-comedogenic, meaning it won't cause breakout nor push your sebum production into overdrive. Safflower Seed Oil's clarifying properties can help unclog pores, making it a promising solution for acne.
You'll also find Cetearyl Alcohol in the Stem Cell Day Moisturizer, which can be confusing since the product is supposedly alcohol-free. Unlike Ethanol and other simple alcohols, Cetearyl Alcohol is classified as a non-damaging "fatty alcohol." Fatty alcohols are completely safe on the skin and are commonly used in moisturizers to thicken textures and stabilize formulations while softening the skin.
Finish off your daytime routine with Introstem's Stem Cell Day Moisturizer. To use, massage the product onto clean skin after applying your toners and serums. 
Stem Cell Night Repair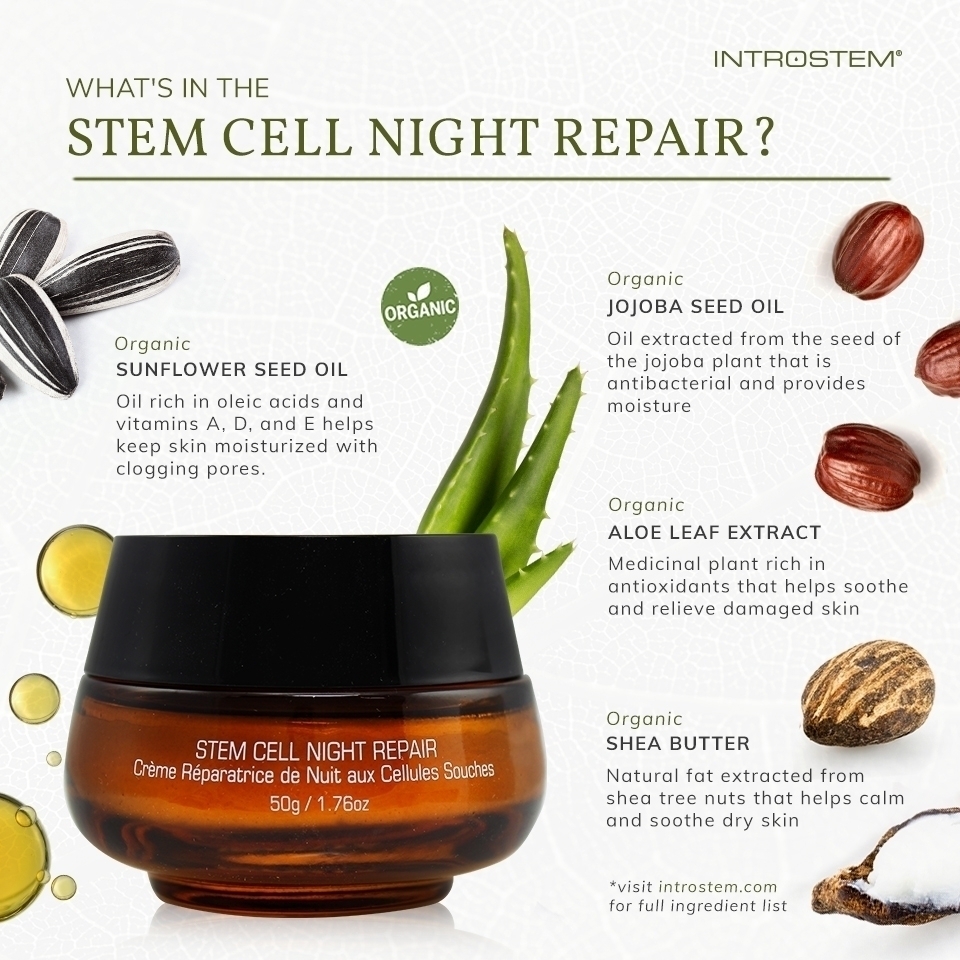 Complement your daytime moisturizer with an equally effective night cream. Even richer and thicker than the Stem Cell Day Moisturizer, Introstem's Stem Cell Night Repair is specially formulated to replenish the skin's lost moisture overnight. While not everyone requires a night cream, this can be an emergency skin-saver in the colder winter months.
At first, it may seem like the Stem Cell Day Moisturizer and Night Repair are the same. There are some notable similarities, like Grape Stem Cells, Shea Butter, Vitamins A and E, and fatty alcohols. However, a deeper dive reveals a few standout ingredients that differentiate the Stem Cell Night Repair:
Sunflower Seed Oil

, a non-comedogenic natural oil rich in Vitamin E, Oleic Acid, and Linoleic Acid. It's also rich in antioxidants that help prevent sun damage and premature aging. Most notable, however, is Sunflower Seed Oil's

ability to fortify the skin barrier and improve hydration.

Cannabis Sativa Seed Oil

.

Derived from hemp seeds, this oil locks in hydration fights acne, soothes the skin, and keeps the moisture barrier in check with its abundant Omega 3, 6, and 9 content.

Jojoba Seed Oil

. With natural antibacterial, anti-inflammatory, and antifungal properties, Jojoba is a popular ingredient used in both skin and hair care products.
To add the Stem Cell Night Repair to your routine, pick up a generous amount of product and massage it into your skin until fully absorbed. 
See the difference that Grape Stem Cells can make with Introstem's roster of nourishing skincare products — no miracles necessary. Click through to discover more of our best-selling products.