Want to learn the 11 New Year's resolutions for your skin that you'll want to keep all year? Stick with us at Introstem and let's dive in. As we approach January 1st, it's important to reflect on what's working in your beauty routine and what could use a little extra attention. It's a time to set goals and intentions and yes, skincare should be on your radar. Want to learn the 11 New Year's resolutions for your skin that you'll want to keep all year? Stick with us at Introstem and let's dive in.
Exfoliate, Exfoliate, Exfoliate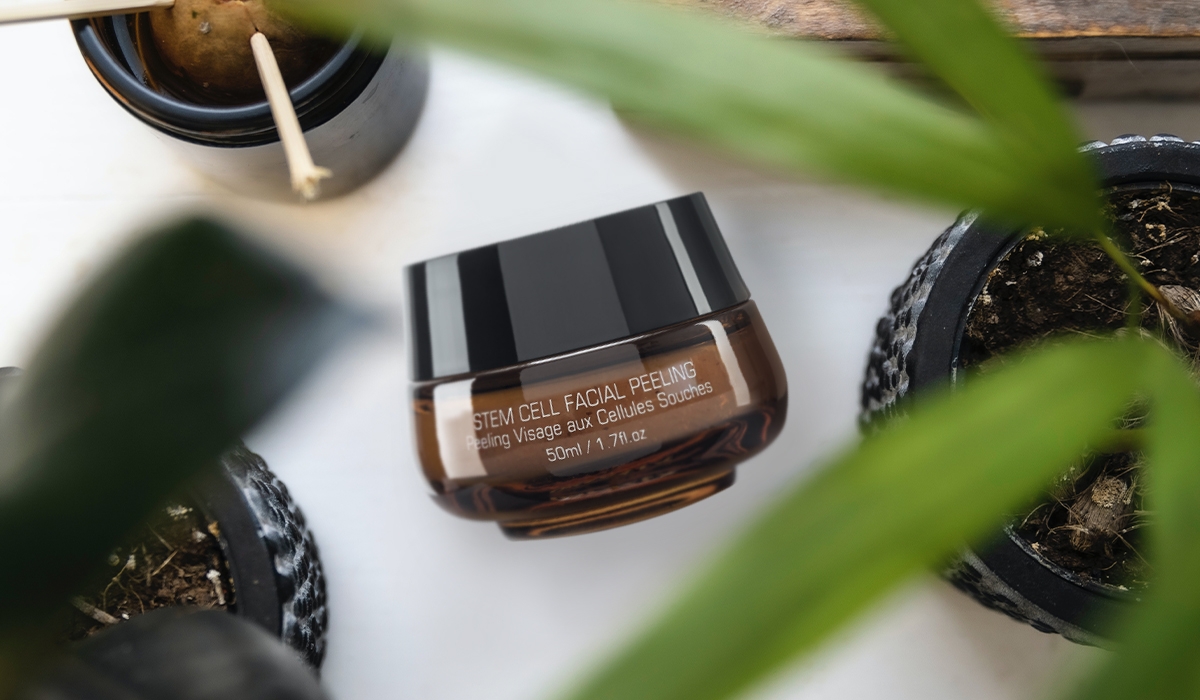 Our skin sheds millions of cells every day, which can lead to a whole lot of buildup. If not properly managed, this can make the skin turn flaky, patchy, and dull. Exfoliating is majorly important to maintaining healthy skin, which is why it tops our list of New Year's resolutions for your skin.
Experts recommend exfoliating at least two to three times per week for best results. This number can vary based on your skin type and those with extra irritable skin may want to adjust accordingly. 
The Stem Cell Facial Peeling delivers a refreshing dose of exfoliation to remove dead cells and is gentle enough for even the most sensitive skin. Feel the difference of a smooth, fresh face immediately after using! Once you've primed your skin with an exfoliator, you're ready to move on to the rest of your routine for happy, vibrant skin.
Protect Against Sun Damage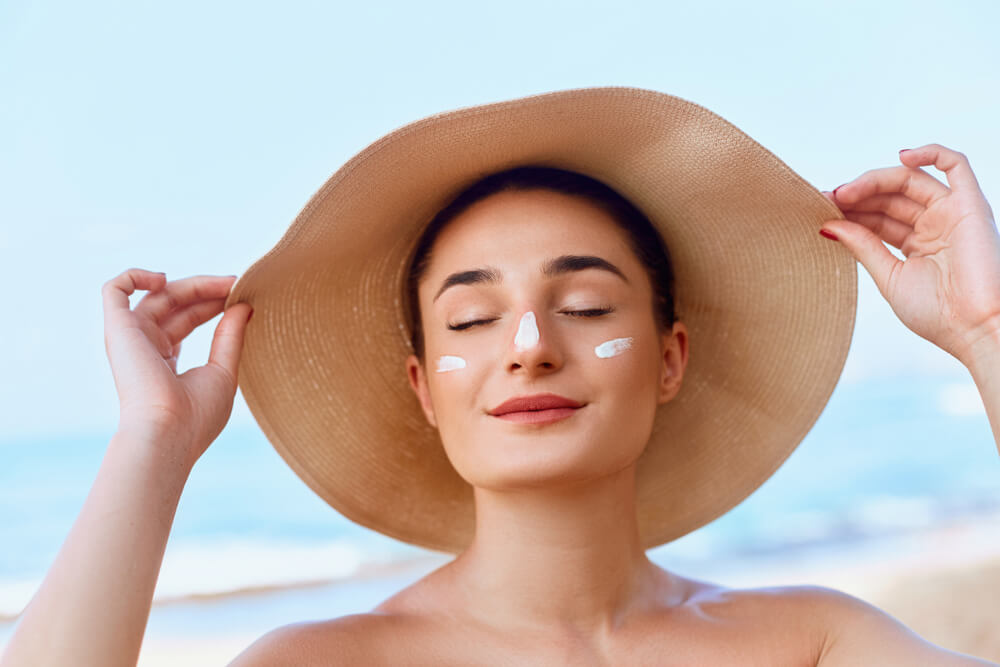 While that summer glow is beautiful to look at, something sinister could be lurking beneath the surface. Sun damage is a common skin problem and one that causes wrinkles, spots, and discoloration. It can even develop into cancerous melanoma if no prevention methods are used, which is why you need to put a plan for sun protection in place as one of your New Year's resolutions for your skin. Those who spend a lot of time outdoors are at higher risk for skin cancer and to avoid complications from sun damage, everyone should wear sunscreen every day — even if you're just staying inside. 
The Stem Cell Active Defense is a must-have for preventing sun damage and should be used daily for best results. The American Cancer Society recommends using at least an SPF 30 to protect your skin from harmful UV rays. The Stem Cell Active Defense offers SPF30, meaning it will keep these rays away thirty times longer than not using anything. We've all experienced a painful sunburn and its unsavory aftereffects, such as peeling and itching. Don't wait until it's too late and stop sun damage before it happens!
Cleanse As You Mean it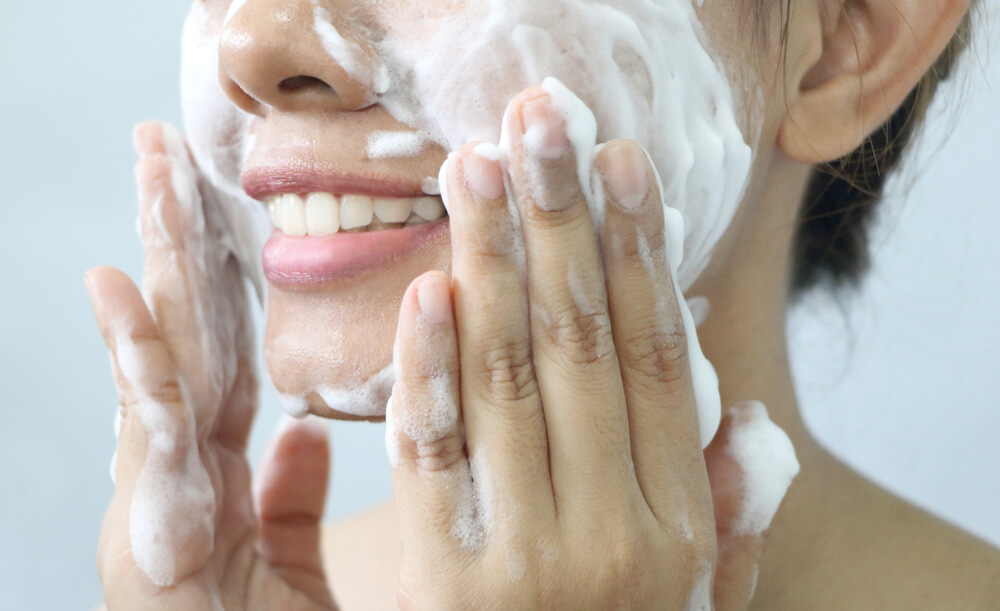 Before you can carry on with the rest of your New Year's resolutions for your skin, you must first start with a high-quality cleanser. Cleansing removes dirt, oil, and other undesirable materials from your pores. These can cause breakouts and an endless spectrum of additional problems.
Another benefit of regular cleansing is that it will increase the effectiveness of the rest of your skincare products. After all, it's pretty hard for active ingredients to reach the places they need to when there's grime in the way. 
When choosing a cleanser, you want to make sure the formula is not going to dry out your skin. This is why you should leave ones that strip your natural oils on the shelf. The Stem Cell Mousse Cleanser will banish unwanted debris from your face, leaving it refreshed and ready for the next steps in your routine. Think of cleansing like brushing your teeth — do it twice a day for best results.
Make sure to wash after any physical activity too as sweat causes sebum buildup in your pores, leading to pesky blemishes. And always, always remove makeup before going to bed! Your skin will thank you. 
Keep it Toned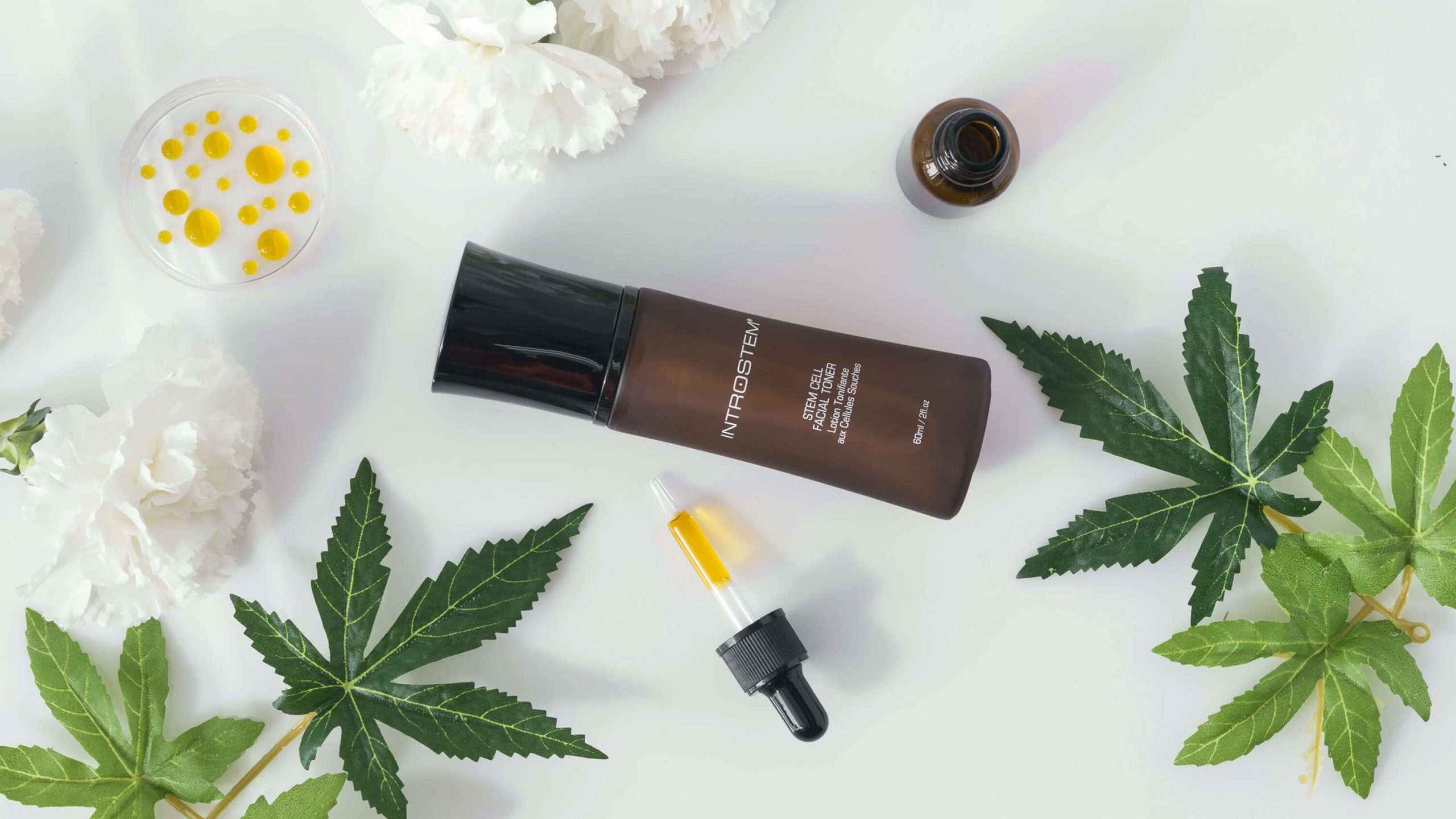 A foundation is important. A house without it will soon crumble. Toners are the first step post-cleanse in any great skincare routine and are an absolute necessity for your New Year's resolutions for your skin.
When used properly, toners increase the overall tightness of your skin and can even out discoloration, all without stripping natural moisture. Our Stem Cell Facial Toner is the perfect base to build the rest of your Introstem collection on. Plus, it's alcohol-free and won't dry out your skin. Everyone should be using a toner, as it makes a world of difference in pore minimization and keeps your skin looking fresh all day long!
Moisturize Daily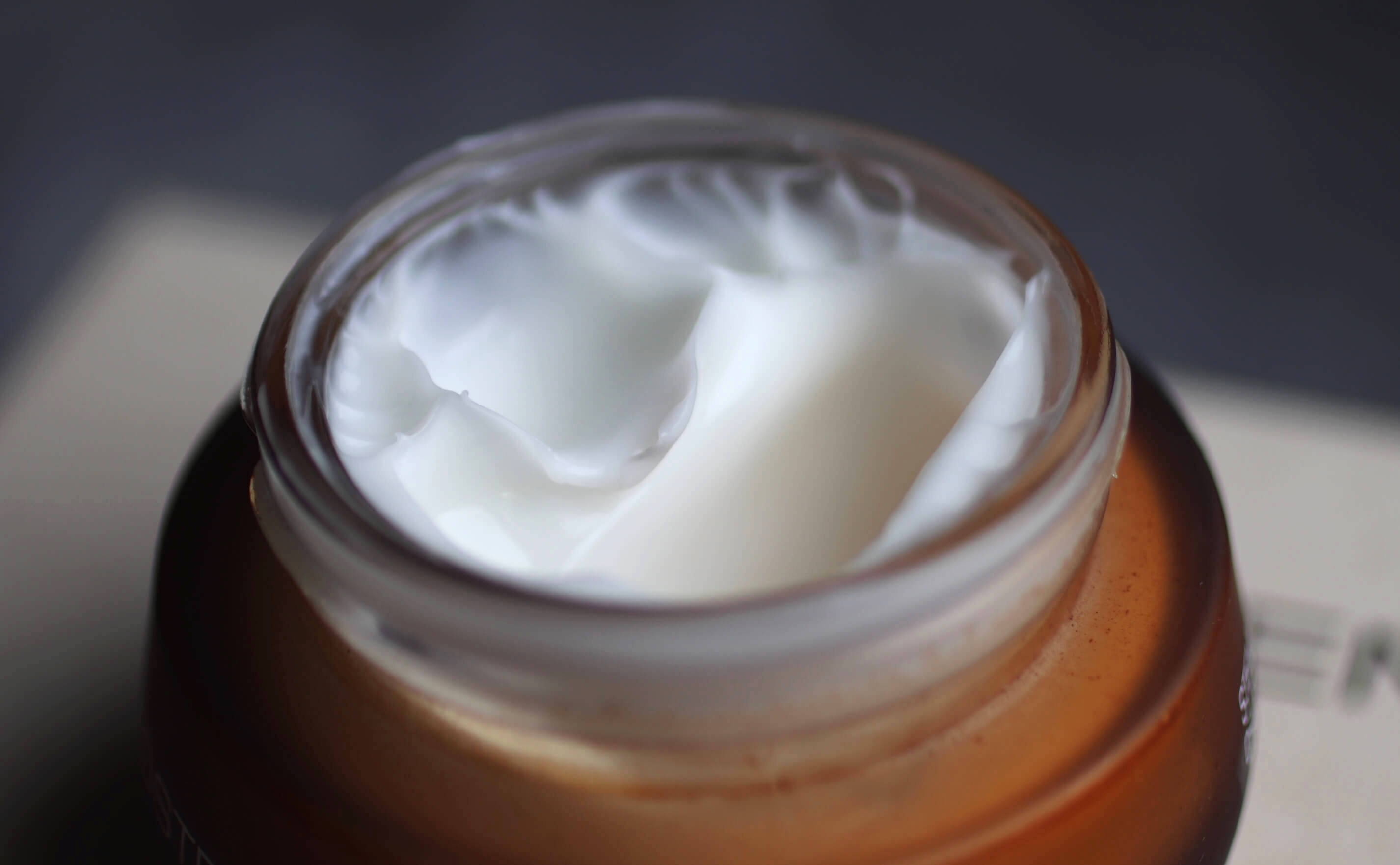 Our skin is amazing! It can do so many wonderful things but, unfortunately, it's not immune from the elements. Especially during the winter months – the wind and cold can dry out your skin fast.
A moisturizer doesn't just treat dry skin — it also stops flakes before they can even develop. As the saying goes, an ounce of prevention is worth a pound of the cure. Buying an effective moisturizer should be a high-priority New Year's resolution for your skin.
After you've cleansed and toned, apply the Stem Cell Daily Moisturizer to give your skin the nutrients it craves. Shea butter and grape stem cells, two revolutionary skincare ingredients, produce changes that are nothing short of a miracle. You'll start seeing results immediately. It's amazing the difference a good moisturizer makes!
Don't Neglect Your Neck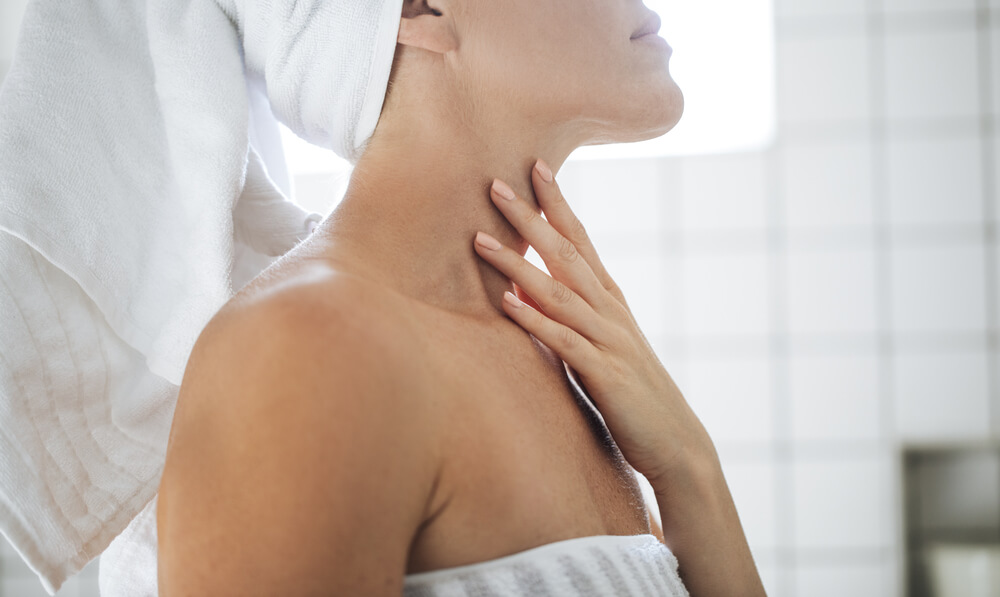 Most people probably don't even realize they're making this critical mistake when it comes to skincare. Our neck is an area that needs just as much attention as our face! A powerful anti-aging routine needs neck coverage, as it's a vital step in preventing wrinkles. Furthermore, there are fewer oil glands in the neck than in the face, making it more susceptible to dryness. 
Our Hydrolift Face and Neck Cream can help you achieve this New Year's resolution for your skin. It works magic to keep your skin looking its best with a vitamin-packed formula and super-ingredients, such as Collagen and Retinyl Palmitate. While you're at it, smooth some over your chest as well to fight signs of aging on all fronts. 
Say Yes to Serums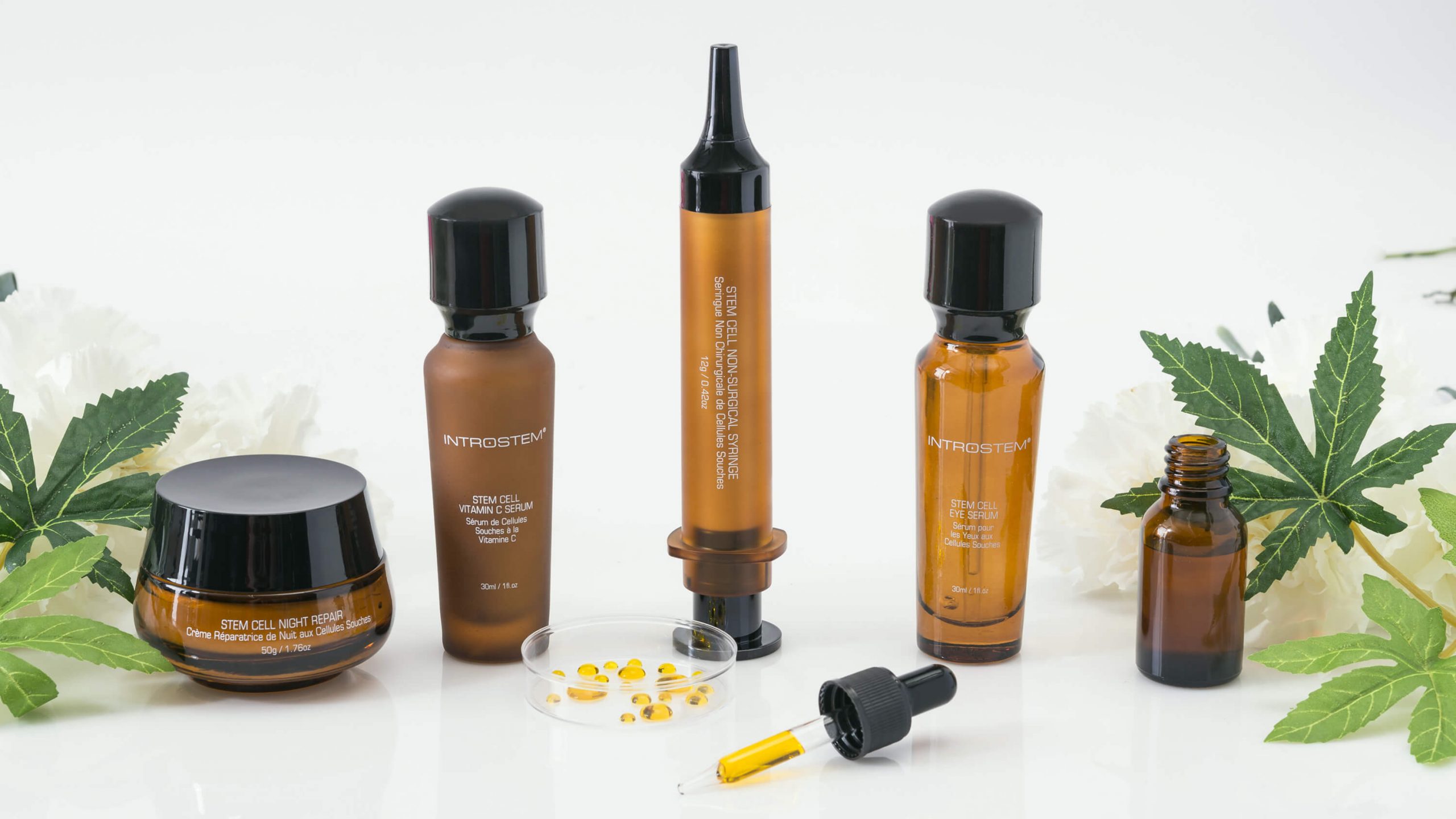 Serums are one of the best ways to nourish and protect your face. They're your secret weapon in your skincare arsenal as serums are packed full of concentrated active ingredients.
The Stem Cell Vitamin C Serum harnesses the power of vitamin C to brighten and energize complexion. It's designed to work overnight so you can wake up with the skin of your dreams. 
Every year, many people choose to undergo extremely costly cosmetic surgery to achieve tight, bouncy skin. However, there are ways to get a similar effect that doesn't involve going under the knife — with a serum. Some will claim beauty is pain, but that doesn't have to be the case! Save thousands (and avoid painful needles) by trying Introstem's Stem Cell Non-Surgical Syringe. The innovative formula gets rid of frown lines and wrinkles instantly. Looking years younger no longer requires a doctor's visit!
Shop Ethical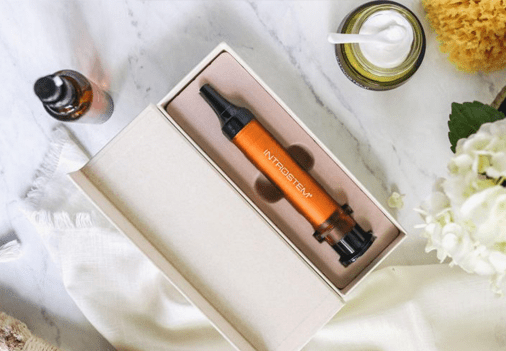 Although progress is being made in the beauty industry, so many brands continue the inhumane practice of testing on animals. With all the modern scientific advances available, it's unconscionable to continue doing so. Introstem never tests on animals because we believe beauty begins with ethical choices. 
Another great way to ensure your consumer practices measure up to your moral standards is to shop sustainably. There is nothing more important than our planet, which is why we've taken steps to ensure its protection. All Introstem products are made with 100% recyclable packaging. When you're finished with a jar and ready for the next one, you can rest easy knowing the waste won't take up space in a landfill and continue to pollute the environment. It's a priceless feeling to know you're doing your part!
Keep Those Eyes Bright and Shiny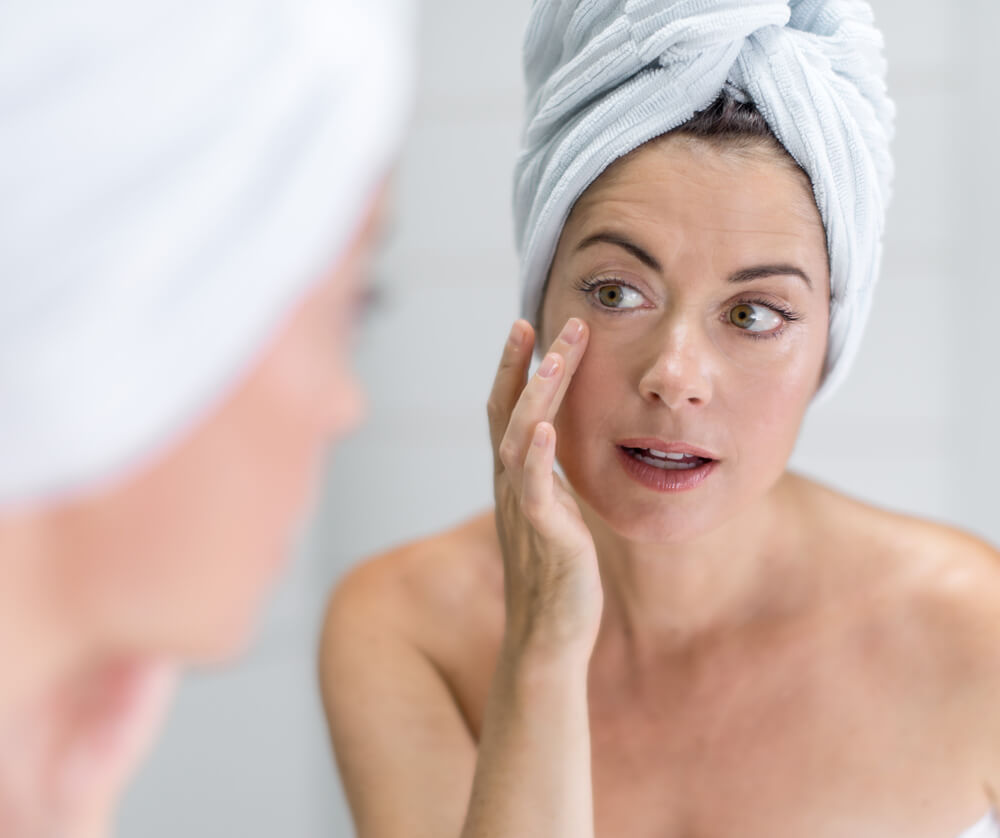 Moisturizer isn't a one-size-fits-all solution to your face's hydration needs. The eyes are the windows to the soul, so it's no wonder they get their specialized skincare products. In a fast-paced world full of deadlines and late nights, your eyes are the first to show signs of tiredness, where the skin is at its thinnest.
Eye cream is the perfect solution to dreaded dark circles and eye wrinkles, and the right formula can act as a powerful anti-aging agent. Introstem's Stem Cell Rejuvenating Eye Cream goes above and beyond to eliminate lines and create a tight, contoured effect around your best feature. If you want to take your eye care to the next level, try pairing the Stem Cell Rejuvenating Eye Cream with the Stem Cell Eye Serum. Say goodbye to puffiness and never look back. 
Mask On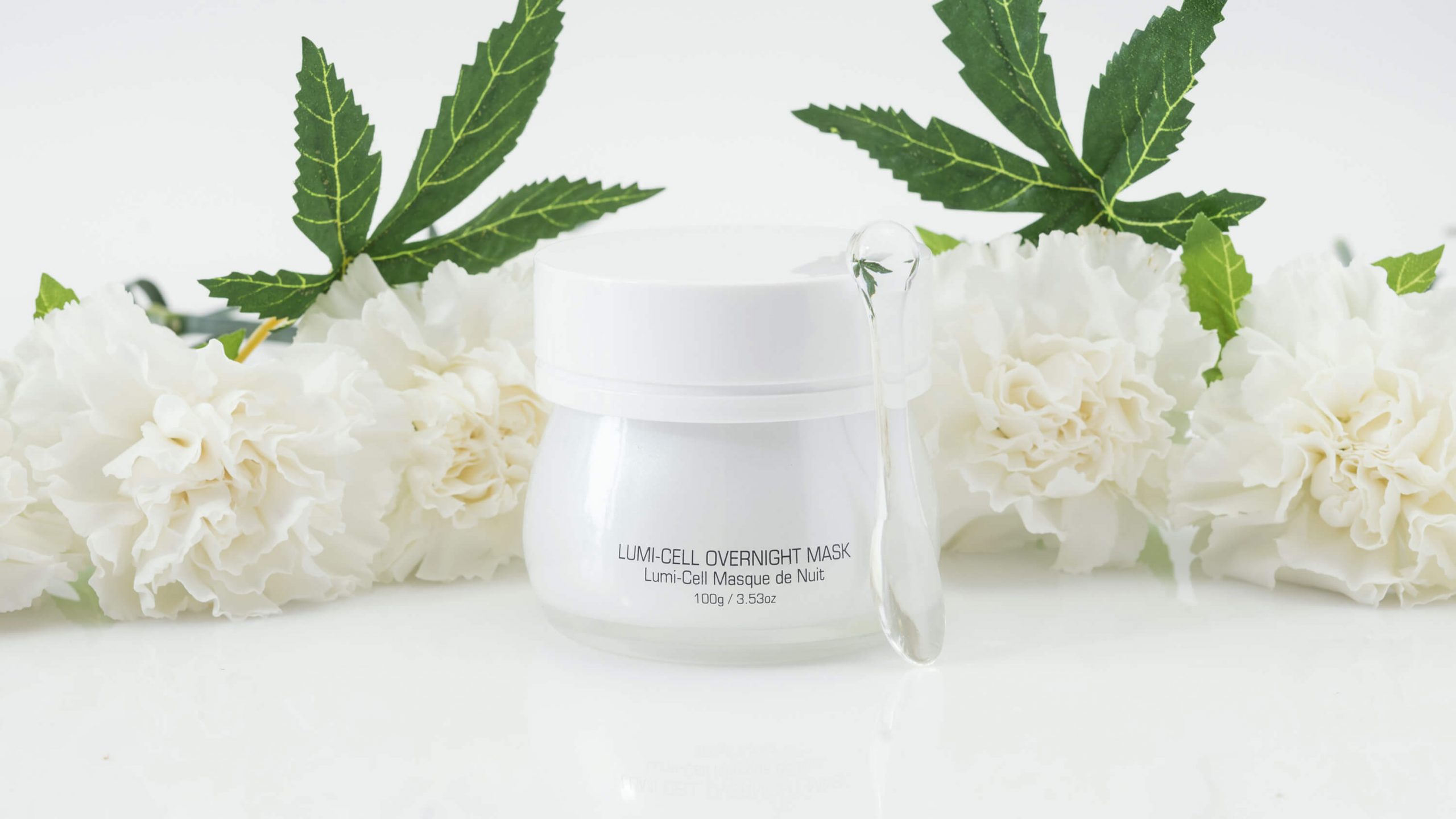 Face masks are a wonderful addition to your skincare collection. They can be used to target specific issues, such as hydration or color correction. They come in all shapes and sizes, from sheet masks to eye patches to peeling formulas.
Why not make trying a new kind of mask one of your New Year's resolutions for your skin? An overnight mask, such as the Lumi-Cell Overnight Mask, does the work for you, while you sleep! It can be hard keeping your skin in great shape, which is why we love products that don't require much action. Simply layer it on after cleansing and wake up to luminous, energized skin!  
If you're looking for a truly luxurious spa experience, the Stem Cell Rejuvenation Facial & Eye Mask will pamper your face and restore its natural beauty. Lavender oil and collagen will increase firmness and make your skin silky smooth. Eye masks are a great way to see results fast. If you've only got a few hours before an event you can revitalize your look in a pinch! 
Be Consistent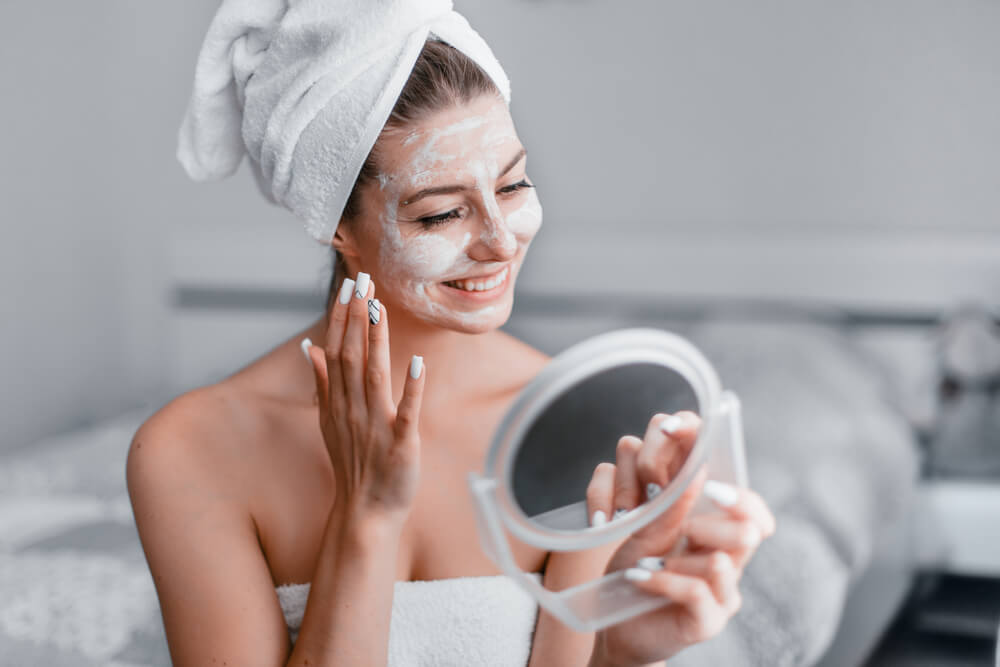 Developing a routine is an essential habit for your New Year's resolutions for your skin. Rome wasn't built in a day, so don't worry if you accidentally miss a step somewhere, or forget to bring your products on a weekend getaway.
Over time, with due diligence, consistency will come. What's important is that you keep making an effort to give your skin the attention and quality ingredients it deserves. You're worth the investment, and the confidence that clear, glowing skin can bring is an invaluable asset. Whether you're a skincare pro or a newbie looking to start your journey, Introstem has everything you need to keep your skin looking youthful and radiant.
Skincare is both a journey and a destination. Taking the time and energy to stick to a daily routine not only produces staggering results but also teaches the importance of self-care. If you're struggling with skin problems, just know there are tried and true formulas to bring out your best skin. Stick to Introstem's 11 New Year's resolutions for your skin and by the time next year rolls around, you'll see a huge improvement.