Beauty trends come and go, but some skincare products should remain fixtures in your routine forever. Whether you prefer having fewer steps or enjoy indulging in a full-blown ten-step skin regimen, there are some essentials that your skin requires to look and feel great.
Moisturizers, for instance, should be a non-negotiable in your skincare routine. Moisturizers not only make the skin look good—they also ensure that the skin feels soft and healthy. Day moisturizers, in particular, strike a balance between potent ingredients and delicate texture.
Below, Introstem gets you on track to finding the best day moisturizer for your skin type.
What Do Moisturizers Do?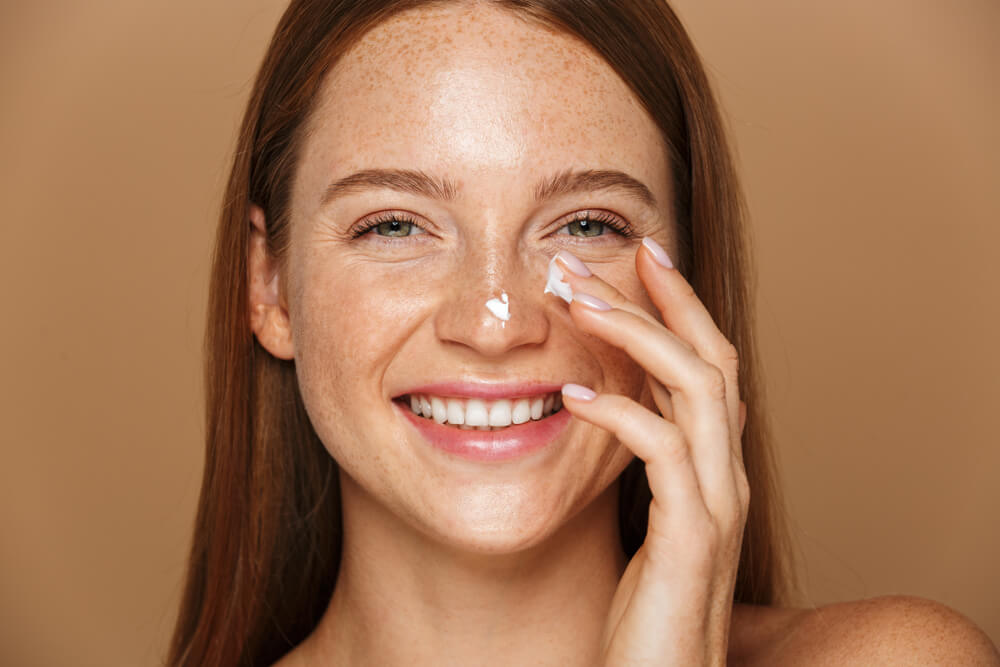 Like most skincare products, modern-day moisturizers are often formulated to multitask. However, the main purpose behind these products is simple: they exist to soften and smooth the feel of the skin by ensuring it has enough oil. Dryness pertains to the skin's lack of sebum, and moisturizer counters this with enriching ingredients.
To perform this function optimally, moisturizers on the market today are typically made up of three kinds of ingredients. These are: 
Humectants

Emollients

Occlusives 
All three components each perform a key role in maintaining a soft, healthy-looking complexion.
Humectants ensure that the skin has enough water. Common examples include hyaluronic acid, alpha hydroxy acids, peptides, and honey. By keeping the skin well-hydrated, humectants give the skin a plump and healthy appearance.
Emollients, on the other hand, are typically oily in texture. This is because emollients are in charge of smoothening the appearance, making it feel and look softer. However, due to their oil-slick consistency, some emollients may be irritating or acne-inducing. Therefore, it is important to choose your moisturizer wisely, prioritizing non-comedogenic ingredients like jojoba oil and squalane.  
Lastly, we have occlusives. The finishing touch to any well-rounded moisturizer, occlusives serve as a protective seal, keeping hydration and moisture from escaping the skin. This contributes to the all-day smooth sensation that comes hand-in-hand with using a good moisturizer.
Night Moisturizers vs. Day Moisturizers 
There are many moisturizers on the market, and the sheer number of options could make searching for the best one difficult. One way to narrow down your options is by understanding the difference between night and day moisturizers.
Moisturizers are typically the final step in one's evening regimen. Oftentimes, evening moisturizers are called night creams because of their rich consistency and more powerful formulations. 
Although the skin recuperates while we sleep, the skin can also lose moisture during cold, dry evenings. For this reason, it is important to slather on a layer of moisture before bed.
What about day moisturizers?
As the name suggests, day moisturizers are formulated for daytime use. Typically used after serums and before sunscreen, day moisturizers must be lightweight and ideal for smooth layering. In addition to checking these boxes, the best day moisturizer must also be potent enough to keep the skin feeling soft the entire day.
Here at Introstem, we specialize in creating day moisturizers that can give you a complexion that feels smooth, soft, and supple, without weighing heavily on the skin. Below, we help you find the best day moisturizer for your skin.
How to Pick the Best Day Moisturizer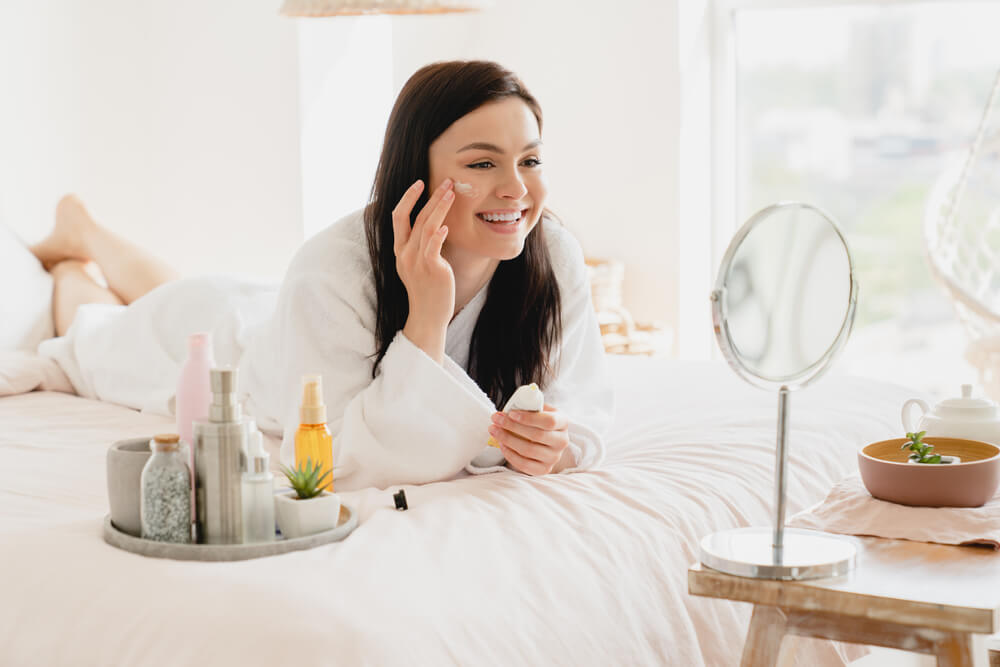 To find the best day moisturizer for you, you must first consider the circumstances you have to work with. Just like shoe sizes and body shapes, a person cannot choose their skin type. These are genetically determined and often contribute to the skin concerns we eventually face.
There are five widely recognized skin types. These are:
Dry.

Oily.

Normal.

Combination.

Sensitive.
Each of these skin types is characterized by unique traits and tendencies. These can help you map your way towards the best day moisturizer.
Dry Skin
Dry skin is characterized by a lack of natural oils or sebum. Those with dry skin often get cracked patches of skin and experience an uncomfortable tightness after cleansing.
Because of their naturally low moisture levels, those with this skin type are more likely to see the visible signs of aging form early. This makes the appearance of age spots, fine lines, and wrinkles a common concern for those born with dry skin.
While it is impossible to stop the passage of time from dealing its damage eventually, some ingredients can help the skin look firmer and more lifted, effectively minimizing the appearance of these visible signs of aging. If you find yourself stressing over the look of visible lines, the best day moisturizer for you will likely contain ingredients like grape stem cell extract and peptides.
You can find these ingredients in Introstem's best-selling Hydro Face and Neck Cream. 
With ground-breaking grape stem cell extract, this lush cream formulation penetrates the skin to gradually create a more youthful-looking complexion. Ideal for dry skin, it also contains a blend of deeply moisturizing ingredients like:
Collagen

Jojoba seed oil

Safflower seed oil
The Face and Neck Cream from Introstem's Hydro collection also has Shea Butter, a popular ingredient in both skincare and haircare. With roots tracing back to ancient Egypt, Shea Butter continues to be a well-loved ingredient today because of its ability to soften the feel of the skin instantly, alleviating the sensation of discomfort and other symptoms of dry skin.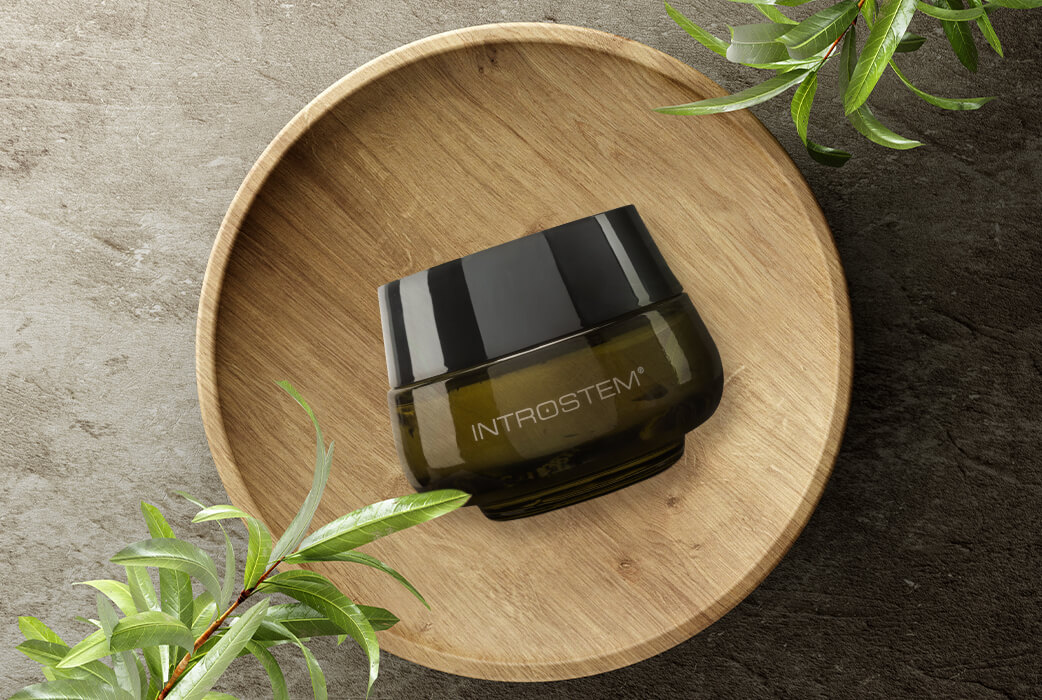 Oily Skin
Oily, the opposite of dry, refers to a skin type that produces excess sebum. Some common characteristics of oily skin include: 
Enlarged pores

Shiny or greasy skin

Blemishes like blackheads and pimples
While no one is exempt from breakouts, those with oily skin are typically more likely to break out due to how much sebum their skin produces.
Despite that extra shine that tends to come hand-in-hand with oily skin, those with this skin type are also prone to dehydration. Dehydration, not to be confused with dryness, entails a lack of water in the skin.
If you struggle with oily and dehydrated skin, consider introducing Introstem's Stem Cell Day Moisturizer to your morning regimen. Specially formulated for daytime use, this moisturizer feels light and airy on the skin. Instead of leaving the skin looking greasy, it sinks into the face and neck easily, leaving a supple, satin-like finish in its wake.
While the Stem Cell Day Moisturizer's consistency is one of its key points, the ingredients that make up its formula pack just as good a punch. 
For one, this moisturizer is filled with potent humectants that help the skin look and feel plump and hydrated. Among the humectants found in its formula are propylene glycol and aloe vera extract. 
The Stem Cell Day Moisturizer is also infused with green tea extract, an ingredient that has been widely used for centuries. Before its usage in skincare, green tea was chewed, eaten, and steeped all over China and Southeast Asia. Today, green tea extract is a well-loved ingredient because of its cleansing and refreshing properties. Furthermore, green tea-infused skincare can help the skin appear less oily and minimize the look of acne scars.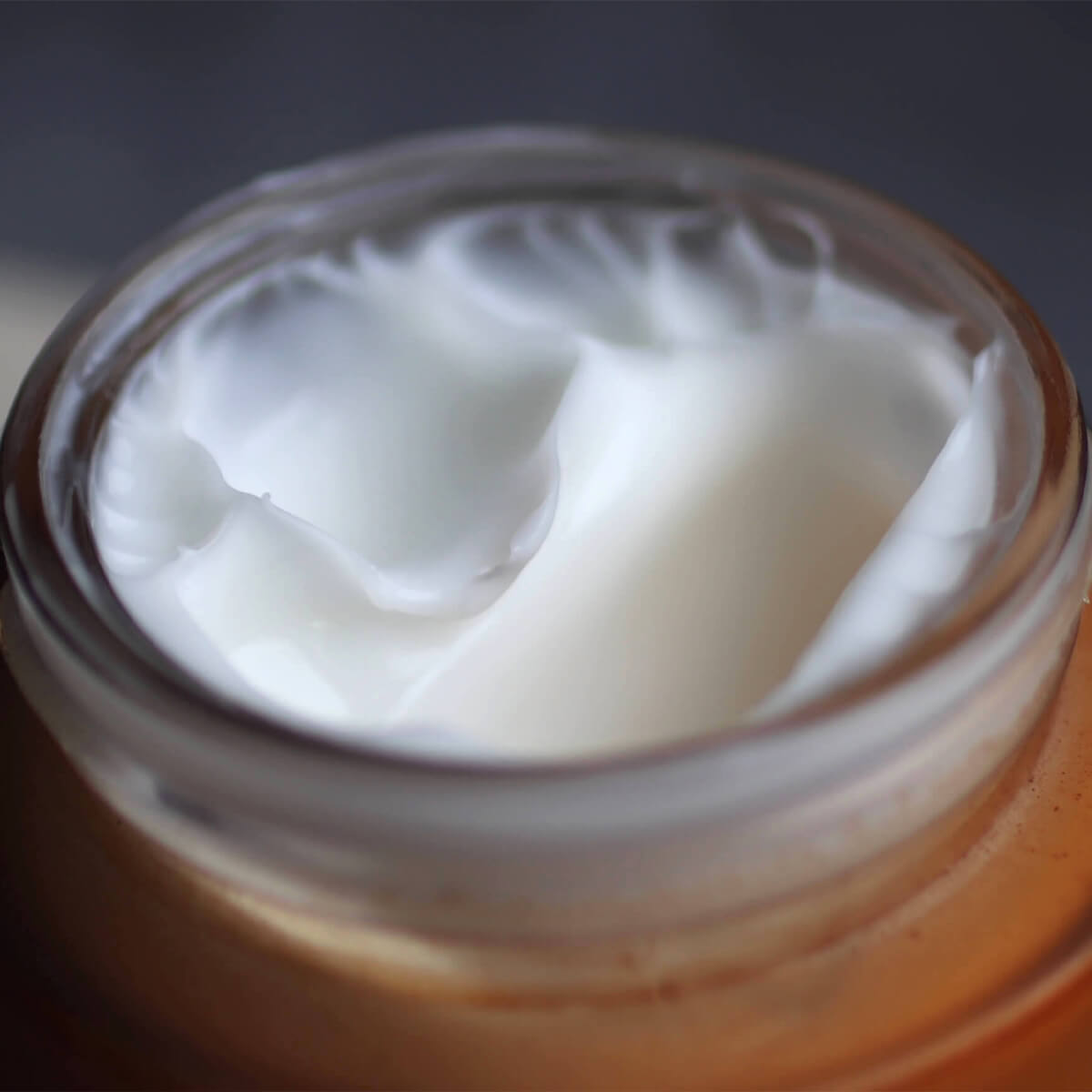 Normal Skin & Combination Skin
Compared to oily and dry skin, normal and combination skin types are not as widely talked about. This is because oily and dry skin types represent the extremes, marking two opposite ends of the skin spectrum. Normal and combination skin types lie somewhere in the middle.
So, what's the difference?
Normal skin is often regarded as the ideal in-between, the sweet spot of all skin states. Not too dry and not too oily, normal skin is well-balanced and less prone to blemishes. 
On the other hand, combination skin brings together dry and oily characteristics. Those with combination skin types typically experience an overproduction of sebum in some areas of their face and lack moisture in other areas. This usually manifests in an oily, blemish-prone T-zone and dry cheeks.
The best day moisturizer for these skin types should strike the perfect balance between feeling moisturizing, refreshing, and rejuvenating. It must be able to deliver a punch of moisture without weighing too heavily on the skin.
Both combination and normal skin types are also prone to the look of dullness. If you identify with this skin concern, you'll want to choose ingredients that make the skin appear more radiant.
A popular choice for addressing the appearance of dullness is vitamin A, otherwise known as retinyl palmitate. Exfoliants like vitamin A help the skin look brighter and more luminous. These ingredients are also great at addressing the appearance of an uneven skin texture, leaving the skin looking smoother.
If you have normal or combination skin, consider opting for the ThermoStem Completion Cream from Introstem. Formulated with glycerin and propylene glycol, the ThermoStem Completion Cream alleviates the feeling of skin dryness without kicking sebum production into overdrive.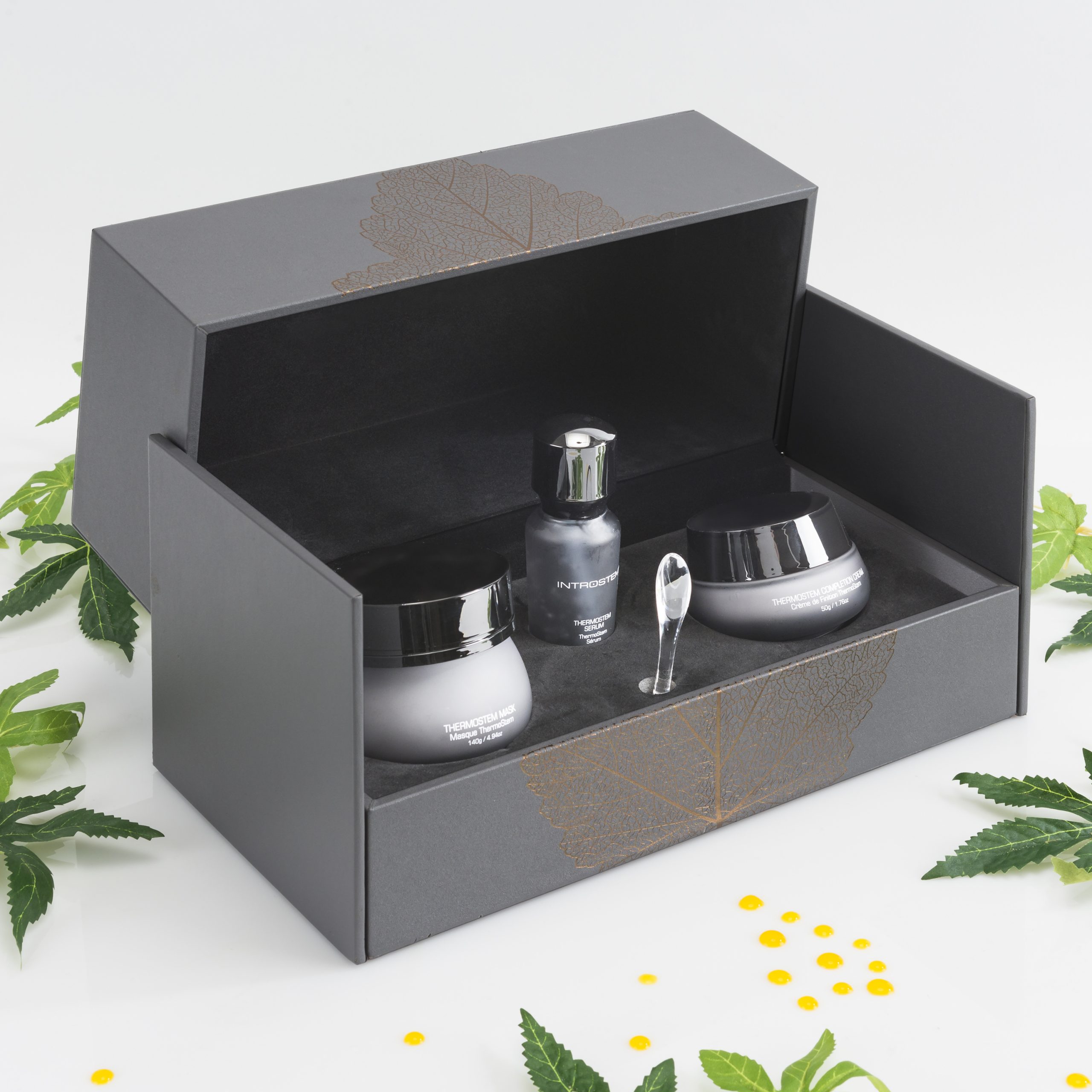 Sensitive Skin 
Lastly, sensitive skin is characterized by high vulnerability to damage and skin stressors. Some of the identifying traits of this skin type include: 
Redness or itching after sweating, outdoor exposure, or using harsh skincare products

Frequent breakouts

Flaking or cracked skin
While anyone can undergo the conditions above regardless of their skin type, those with sensitive skin experience them more frequently. 
Because sensitive skin tends to be delicate and easily irritated, those who have this skin type must select their skincare products carefully. The best day moisturizer for sensitive skin would be one with effective yet gentle moisturizing agents. It would also be a good idea to steer clear of simple alcohols as these can cause flare-ups and trigger dryness.
Here at Introstem, the Stem Cell Active Defense SPF 30 is our pick for sensitive skin. Enriched with glycerin and aloe vera leaf extract, this product relieves the feeling of dryness while maintaining a lightweight, luxurious texture. It is also infused with grape stem cells to minimize the appearance of lines, wrinkles, and other signs of aging. 
Out of all our moisturizers at Introstem, the Stem Cell Active Defense SPF 30 is the only one infused with sunscreen. With five sunscreen actives, this moisturizer is a broad-spectrum day cream that helps prevent the appearance of age spots. With up to 80% of all visible signs of aging can be credited to UV damage, this product is the best day moisturizer for boosted defense.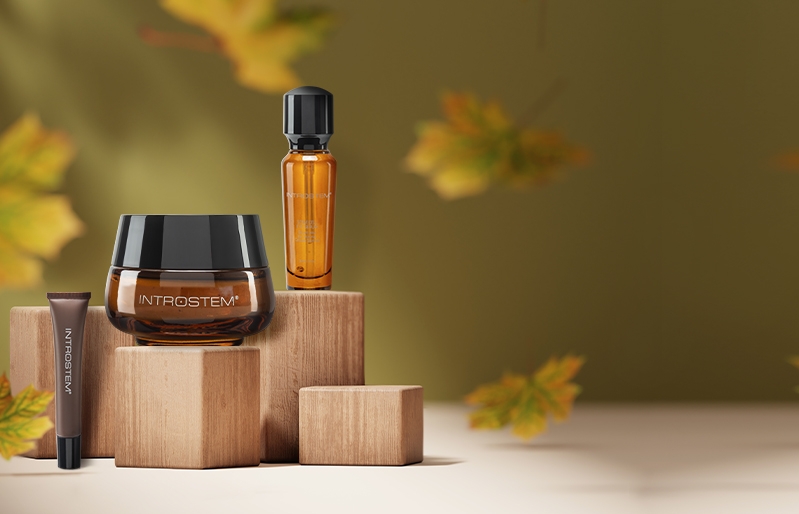 Introstem Skincare 
Here at Introstem, we go over and beyond day moisturizers. With a wide selection of cleansers, serums, and more, we are all about delivering visible results with innovative skincare. We harness the benefits of ingredients like grape stem cell extract, peptides, and green tea to create effective solutions for every skin type.