How do you perceive aging? Is it something you welcome or something you fear? Contrary to the way aging is portrayed in the media, it is not something that needs to be associated with guilt or shame. Aging skin is a normal and beautiful part of life.
However, it is also important to remember that the appearance of lines, wrinkles, and other signs of aging may be associated with other conditions: dryness, dehydration, and deep-seated damage. Mature skin becomes more susceptible to these skin issues. It's important to pay attention to these visible signs to keep the skin looking and feeling healthy.
Below, Introstem identifies the best facial creams for mature skin, with a little help from Introstem reviews. 
How to Identify Mature Skin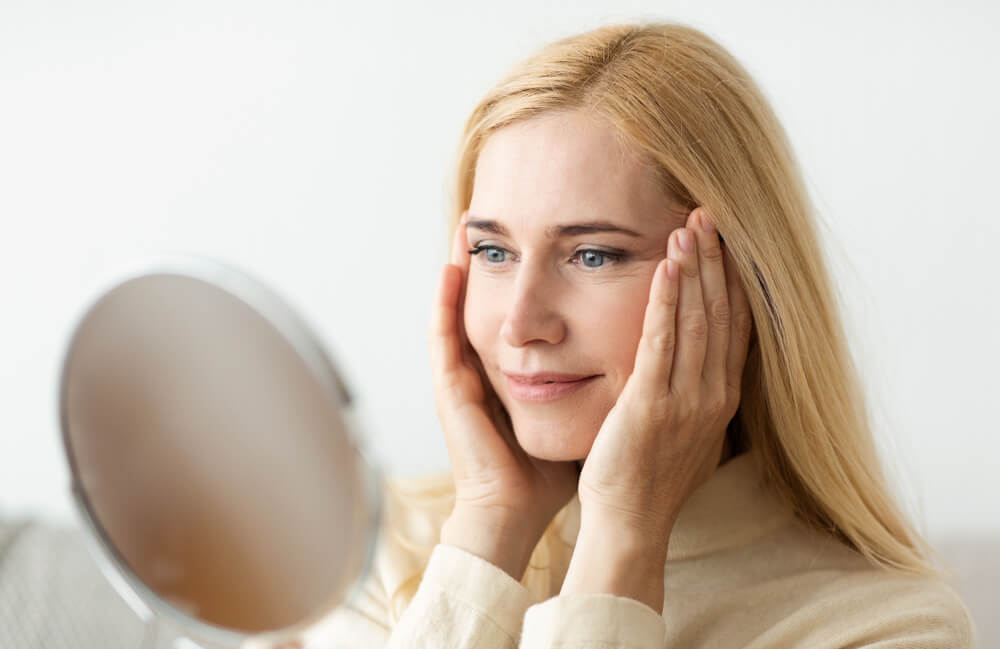 Before we dive into our recommendations, let us break down the enigma that is "mature" or "aging skin." What exactly is it, and what are the telltale signs that one should look out for?
Mature skin is often misconstrued as a skin type. However, unlike dry, oily, or sensitive skin, we are all bound to experience having mature skin eventually. Furthermore, while mature skin is often accompanied by dryness, a person's skin may still fall anywhere between the dry-oily spectrum even as they age. It would be more correct to classify mature skin as a condition, similar to dehydration, redness, or hyperpigmentation.
That said, what exactly is mature skin? As the name suggests, it is skin that has been weathered by signs that are commonly associated with the aging process. These signs typically include:
Rough and uneven texture

Dry spots

Sensitivity

Sagging

Wrinkles
While these symptoms tend to become more visible as a person ages, they can begin to show through as early as the age of 35. Rather than being exclusively characterized by age, these symptoms are also an outcome of lifestyle choices and environmental causes.
It is also important to remember, unlike zits and blemishes, signs of aging manifest slowly. Because of this, it is always a good idea to start using anti-aging products early. 
How to Improve Mature Skin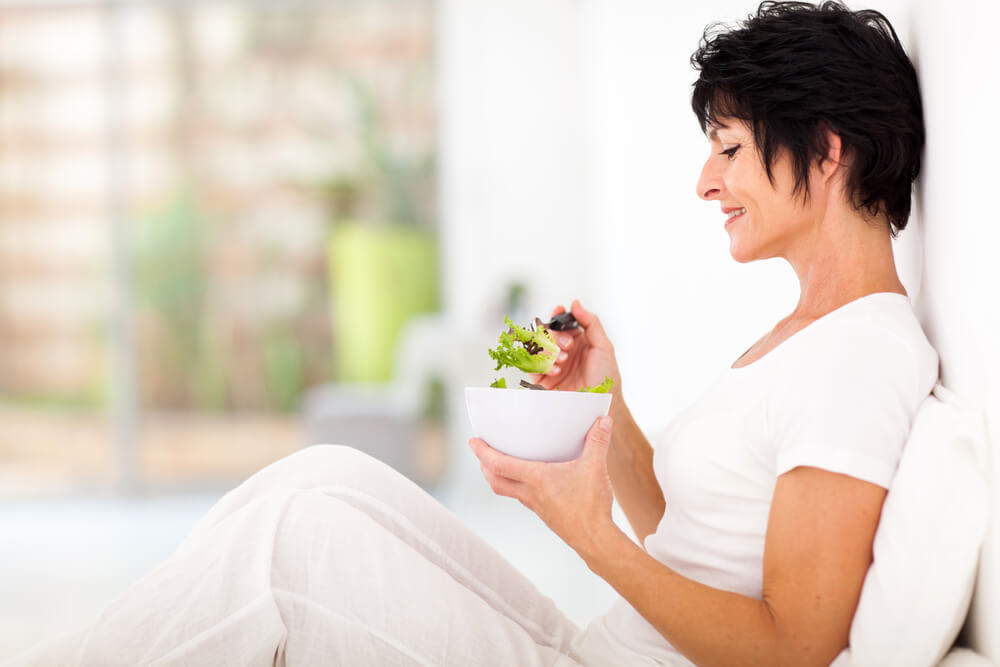 If you find yourself resonating with the signs of mature skin mentioned above, the next order of business is figuring out what to do about it. If you find yourself wanting to care for your skin a little better, here are a few helpful ways to mindfully nurture mature skin:
Using mild hair products and soaps. Cosmetics with harsh ingredients or scents can damage mature skin by drying it out or causing inflammation.

Avoid smoking.

Smoking can deprive the skin of oxygen and key nutrients. This may contribute to the onset of wrinkles.

According to the

American Osteopathic College of Dermatology

, smoking also contributes to uneven pigmentation and sagginess in the long run.

Committing to a balanced diet. Genetics, skincare, and diet all play key roles in the way your complexion looks. If you are not getting enough nourishment from your diet, you may not see the results you want from your skincare regimen.

Minimizing or

managing stress

.

Chronic stress can not only contribute to rough and damaged skin but can take a toll on your holistic health.

Wearing sunscreen.

The sun's ultraviolet rays are the biggest culprit behind the visible signs of aging.

Using products infused with

an SPF level of 30 or more

can help keep the skin protected. 

Using moisturizers and facial creams.

Keeping the skin moisturized can help keep the skin looking younger and healthier for longer. 
The Best Creams for Mature Skin, According to Introstem Reviews
When it comes to finding products that deliver on their promises, there is no better benchmark than honest customer reviews. Here at Introstem, we have a line of moisturizers and creams that are formulated to improve the way mature skin looks and feels — but don't just take it from us. Find the best match for your skin by reading through our Introstem reviews: 
Hydro Face and Neck Cream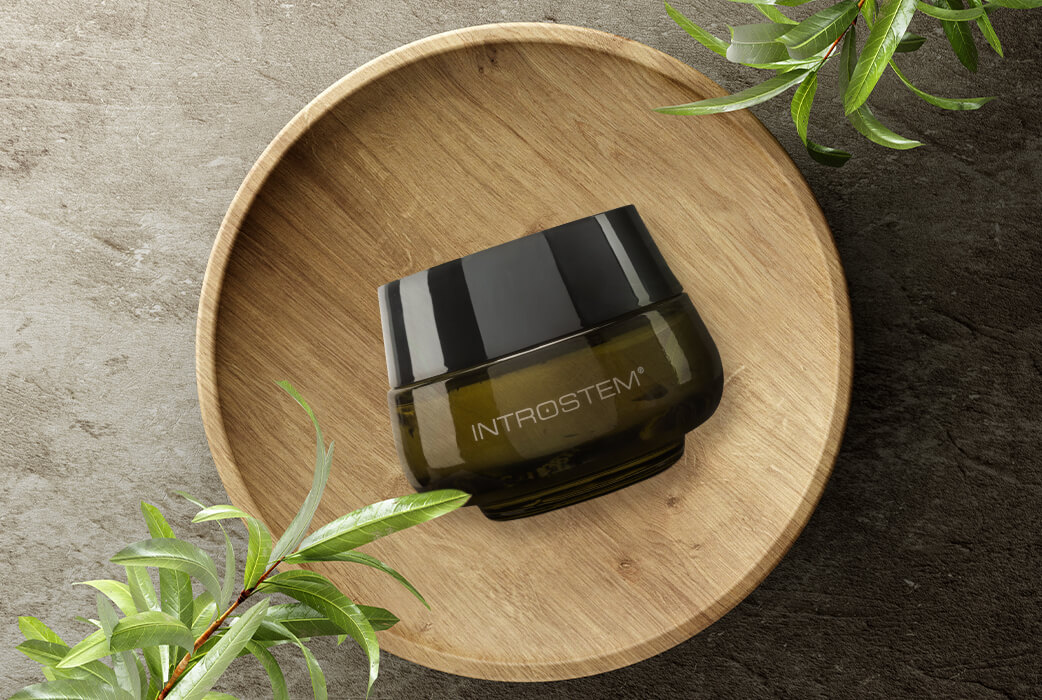 The best-selling Hydro Face and Neck Cream is all about balance. One of the standouts from our Hydro skincare line, this moisturizing cream is formulated with a blend of vitamins and plant botanicals to soften, smoothen, and moisturize the feel of the skin from the inside out.
While the ingredients within this facial cream are rich and potent, the product itself manages to feel light and non-greasy. As The Value Place's review put it, "It feels great when you apply it to your skin; it's thick without being too heavy and leaves no greasy residue behind." Despite its rich consistency, this cream "absorbs quickly and leaves a smooth appearance on the face." 
Beyond feeling luxurious on the skin, the Hydro Face and Neck Cream packs some serious benefits for mature skin. According to one of the Introstem reviews by a customer named Joan Vince, "My skin feels firmer and tighter, but at the same time softer and more radiant!"
Beyond minimizing the appearance of existing wrinkles, this cream can also be used to slow down their appearance on the skin. In one of her Introstem reviews, Rosie shares, "I already have some wrinkles; they started appearing sooner than I would have liked." After being gifted the Hydro Face and Neck Cream by her friends, she noted a visible improvement in her wrinkles. 
Stem Cell Day Moisturizer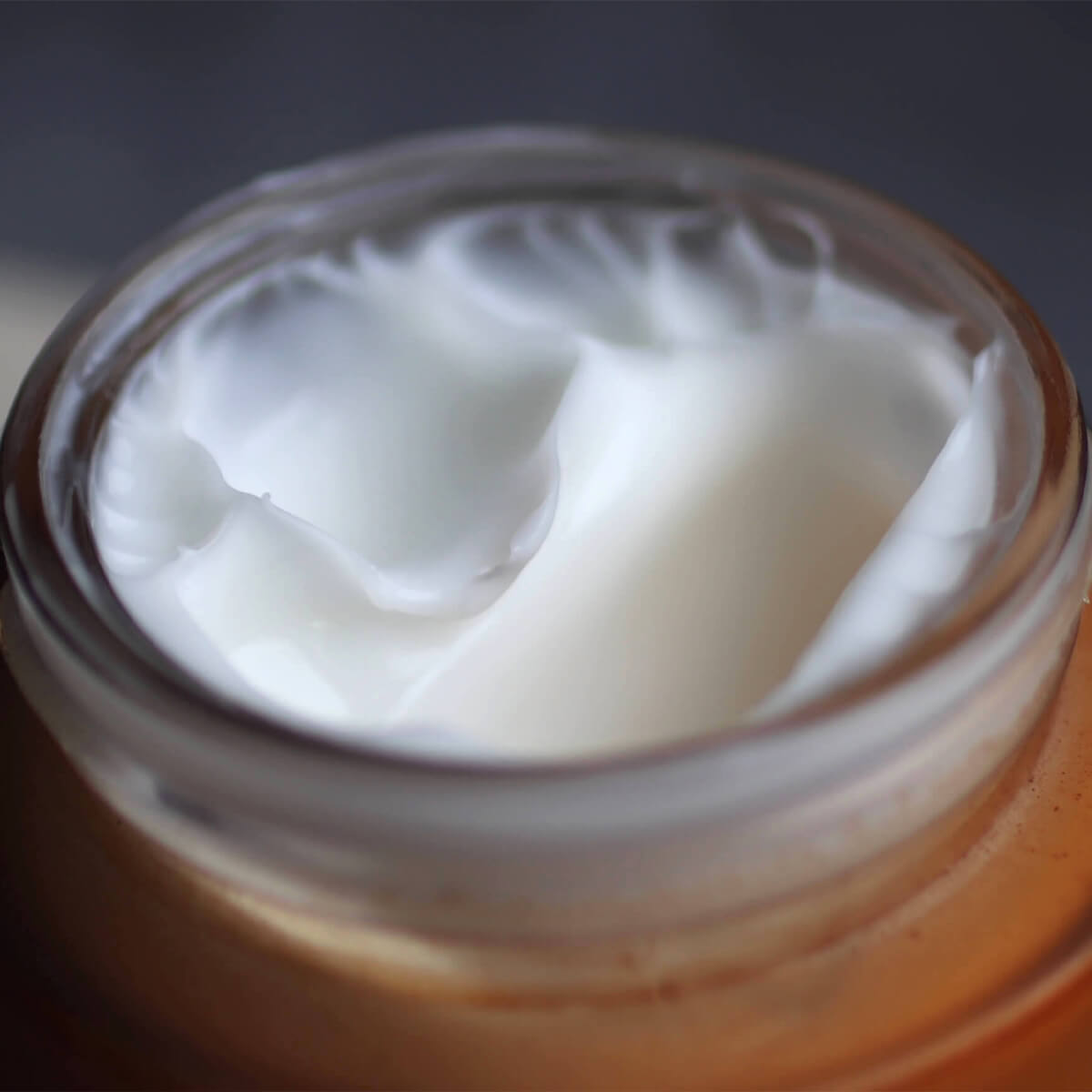 When discussing Introstem creams, the Stem Cell Day Moisturizer is one that you simply can't leave out of the conversation. Another bestseller from our roster, this premium blend is infused with Introstem's signature ingredient: grape stem cell extract.
Grape stem cell extract is a revolutionary ingredient in the skincare world. And if the Introstem reviews are any indication, it gets the job done. As a 26-year-old nurse, Adrienne LeRoy, shares, [I] have terrible bags sometimes. This makes them disappear like nothing I've ever tried." Lindsy Houk, another customer behind our Introstem reviews adds, "It is truly amazing. My skin has never looked so amazing and clear! It has a glow and flawless look as if it was photoshopped."
Beyond eyebags, sagging, and wrinkles, sun damage is another common characteristic of mature skin. According to Lydia Taylor's review, the Stem Cell Day Moisturizer also helps improve the visibility of long-lasting damage dealt by UV radiation. She writes, "Love this product. [It] made the visibility of the spot on my face from sun damage disappear."
The experience of using the Stem Cell Day Moisturizer is a unique and enjoyable experience in itself. As Tiana Rogers of Beauty Frizz shares, "It provided the perfect amount of hydration. My nose tends to get really oily with moisturizers, but with this product, that didn't happen." Media Shelf's Alina Jumabhoy adds to our Introstem reviews, "The moisturizer has a light but rich texture and soaks quickly into the skin. It also has a gorgeous scent to it—something that I can't quite put my finger on!"
ThermoStem Completion Cream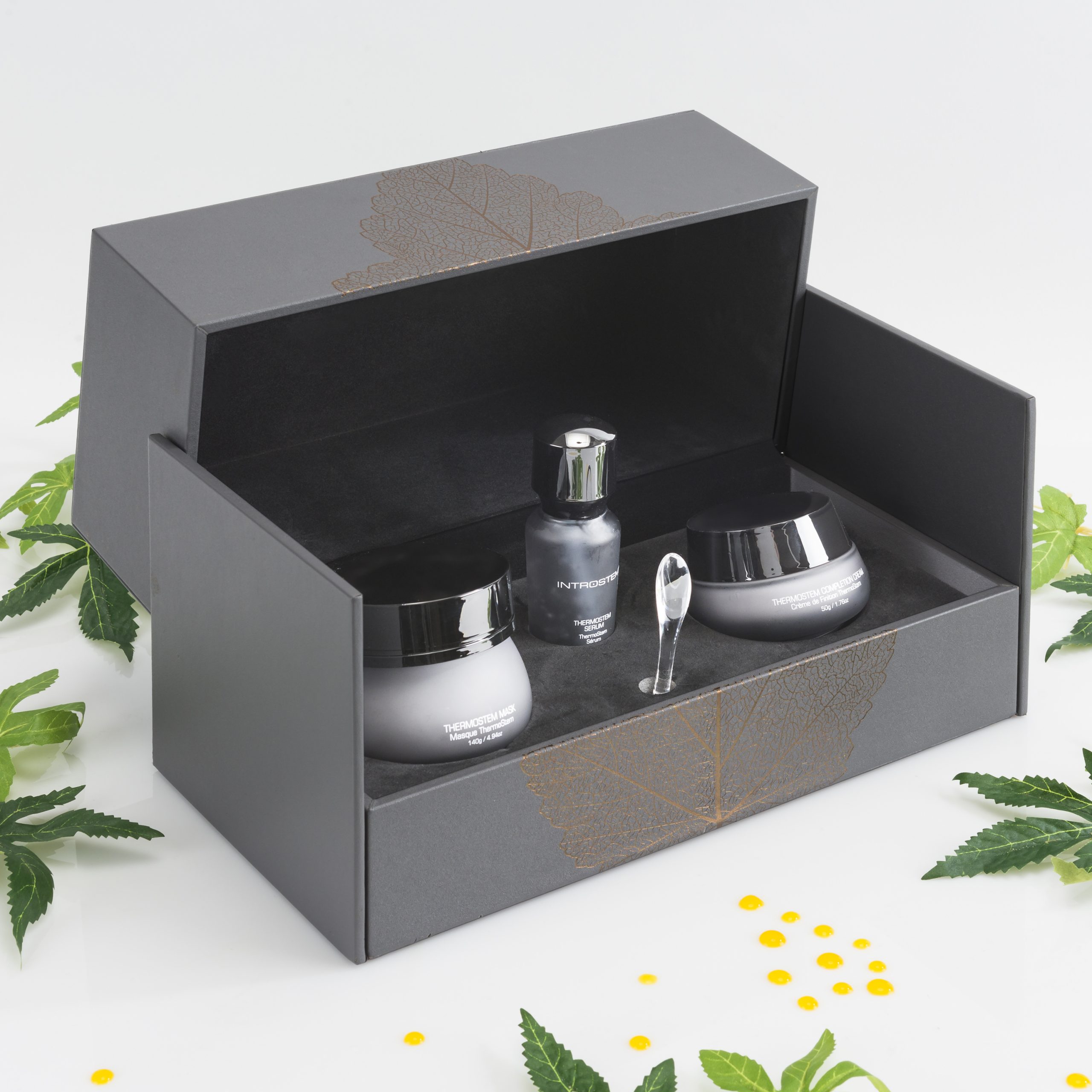 Just like the Stem Cell Day Moisturizer, the ThermoStem Completion Cream contains Introstem's signature grape stem cell extract. However, what sets this product apart is its thicker, richer consistency — a luxurious treat for drier and more mature skin.
It is also enriched with a blend of two vitamins with potent skin benefits: vitamins A and E. 
As wonderful as retinol is, one of its biggest downsides is its strength. Because of its strength and potency, it can take a while for the skin to adjust to retinol. Those with more sensitive skin are likely to experience irritation when using retinol, which is why we at Introstem gravitate towards a more forgiving alternative: retinyl palmitate.
Another form of vitamin A, retinyl palmitate is often recognized as retinol's gentler sibling. It promises the same benefits as retinol, minus the risk. Vitamin E is also infused in the product's formula to help keep the skin feeling calm and protected as vitamin A does its job. It's a great ingredient for moisturizing the skin. The result? Skin that feels smooth, soft, and supple.
What do the Introstem reviews have to say about the ThermoStem Completion Cream? According to Introstem customer, Amelia, the product is "a slice of heaven." She continues, "One of a kind, and I'm so happy that I've found such a powerful product. It's on the pricey side, but it's definitely worth it. The visibility of the fine lines on my face have all but disappeared, and the look of my wrinkles has diminished greatly."
Summary
Give your skin the love it deserves. Allow yourself the luxury of graceful aging with a little help from our skin-loving creams. Check out more products from our roster (recommended by Introstem reviews, of course!) on Introstem's website.