When people talk about expressing self love, it almost always has to do with treating yourself and spending extra cash. But an expensive tray of sushi or the serotonin rush of buying a cute new top doesn't always do the trick when you're feeling down and need a pick-me-up.
Sometimes, to treat yourself, all you have to do is pay extra attention to the things you already do to care for yourself daily. Elevating small things to make them more special or luxurious does wonders when you need a treat. One of the ways to do this is to love your skin a little more than you usually do.
Pampering yourself with additional steps to your skincare routine is a wonderful way to de-stress and express self love. Not only do you improve the overall glow of your complexion, but you're also showing your skin (and mind, and soul) the love it deserves.
Here are a few tips on how to treat yourself and show your skin some self love during your personal regimen. We'll also share some Introstem products that can help you to do so!
Why Skincare is a Great Way to Practice Self Love and Mindfulness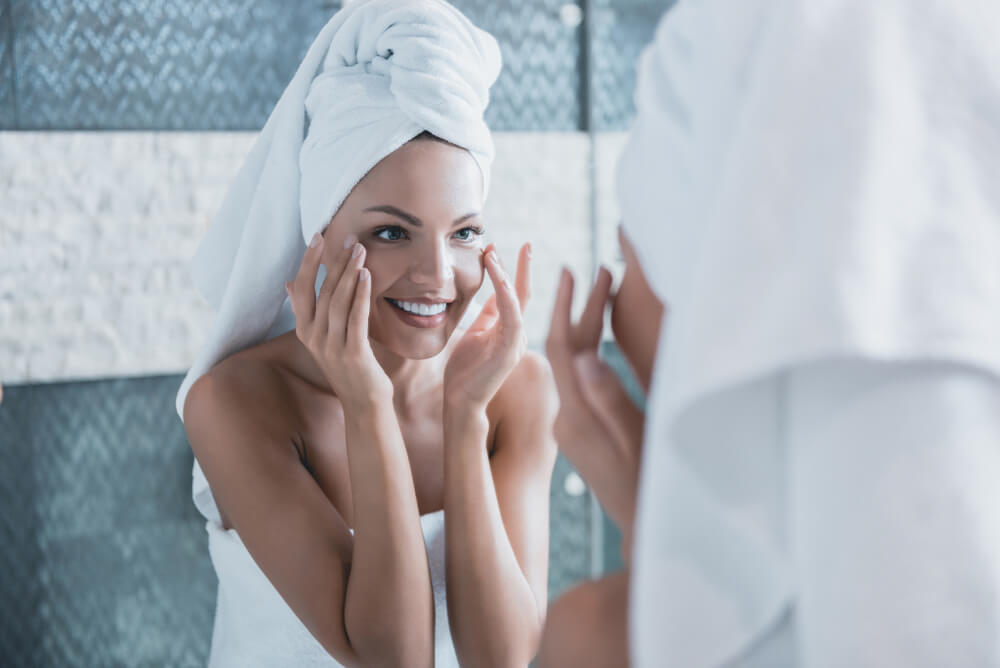 The key to finding ways to practice self love is to ask yourself what calms you down the best. For some people, it's food and yummy desserts. For others, it's spending time with the dogs at home.
But if it's your skincare routine that helps you wind down at the end of a long day, maybe you should start looking at it as a reward or token of self-love.
Cleansing your skin and going through your entire routine after a tiring day isn't just satisfying. It also signals the end of the day, and that means you can finally have me-time and focus on yourself.
That's why we always look forward to washing all of our makeup off when we get home from work. Anticipating good, relaxing things releases neurotransmitters in your brain that make you feel happy.
Aside from boosting mental health and wellness, pampering yourself with skincare is also a way to make yourself feel loved and "honored." Taking time to go through your entire routine — no matter how many steps it has — is a reminder of your worth and what you deserve. This is especially the case if the world hasn't been all that good to you.
Skincare Can Be a Pick-Me-Up When You're Stressed
It's an even bigger desire to kick back and relax with a nice skincare routine because of the stress this pandemic has brought upon everyone. Many people work from home now, and cabin fever and anxiety because of it are quite common.
If you're at home all day, you kind of lose the structure of your day-to-day life. A personal care routine helps you get back on track and even relaxes you a bit when you're feeling antsy.
So, when you're done with a super stressful day of work, hit "pause" on life for a while and focus on yourself and your skincare routine. Treat yourself to products you don't usually use, like luxurious face masks and serums reserved only for special occasions. Your skin — and sanity — will thank you for it.
Here are some additional skincare steps that allow you to treat yourself when you need a pick-me-up to feel extra pampered:
Slough Off All the Nasty Dirt and Debris from Your Precious Skin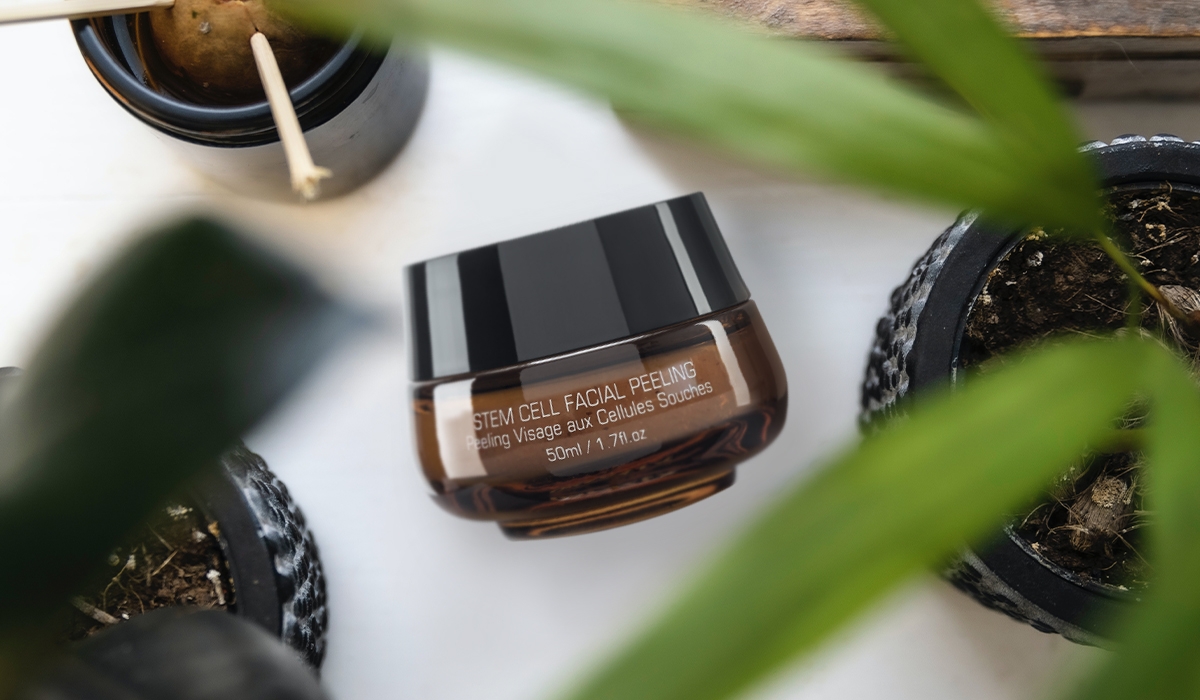 Self-care should always be satisfying, just like how you feel when using a scrub to exfoliate your skin. It's an added step to your cleansing routine that gives you a deeper cleanse, and it has tons of benefits too.
Exfoliating helps slough off the dead skin cells that are lying on the top layer of your skin. This helps smoothen the look of your complexion to keep your skin looking bouncy and youthful.
This is a great way to push the reset button on your skin when it has been feeling exhausted from exposure to pollution or sweat all day. That makes exfoliating an excellent treat when you're more pressed than usual.
The Introstem Stem Cell Facial Peeling helps exfoliate and cleanse the skin deeply. It'll leave your skin looking soft, smooth, and free of flakiness. Though it gets rid of all the impurities that leave your skin feeling rough and dull, it's still gentle enough not to strip your skin of much-needed moisture to keep it glowy.
It's formulated with exfoliants like walnut shell powder and bamboo powder. But to balance it out and feel strengthening to your skin, it also contains moisturizing ingredients, like organic coconut oil and vitamin E.
One use of this, and you can bet your skin will look and feel as smooth as a baby's bum.
Energize and Brighten the Look of Your Tired Under-Eyes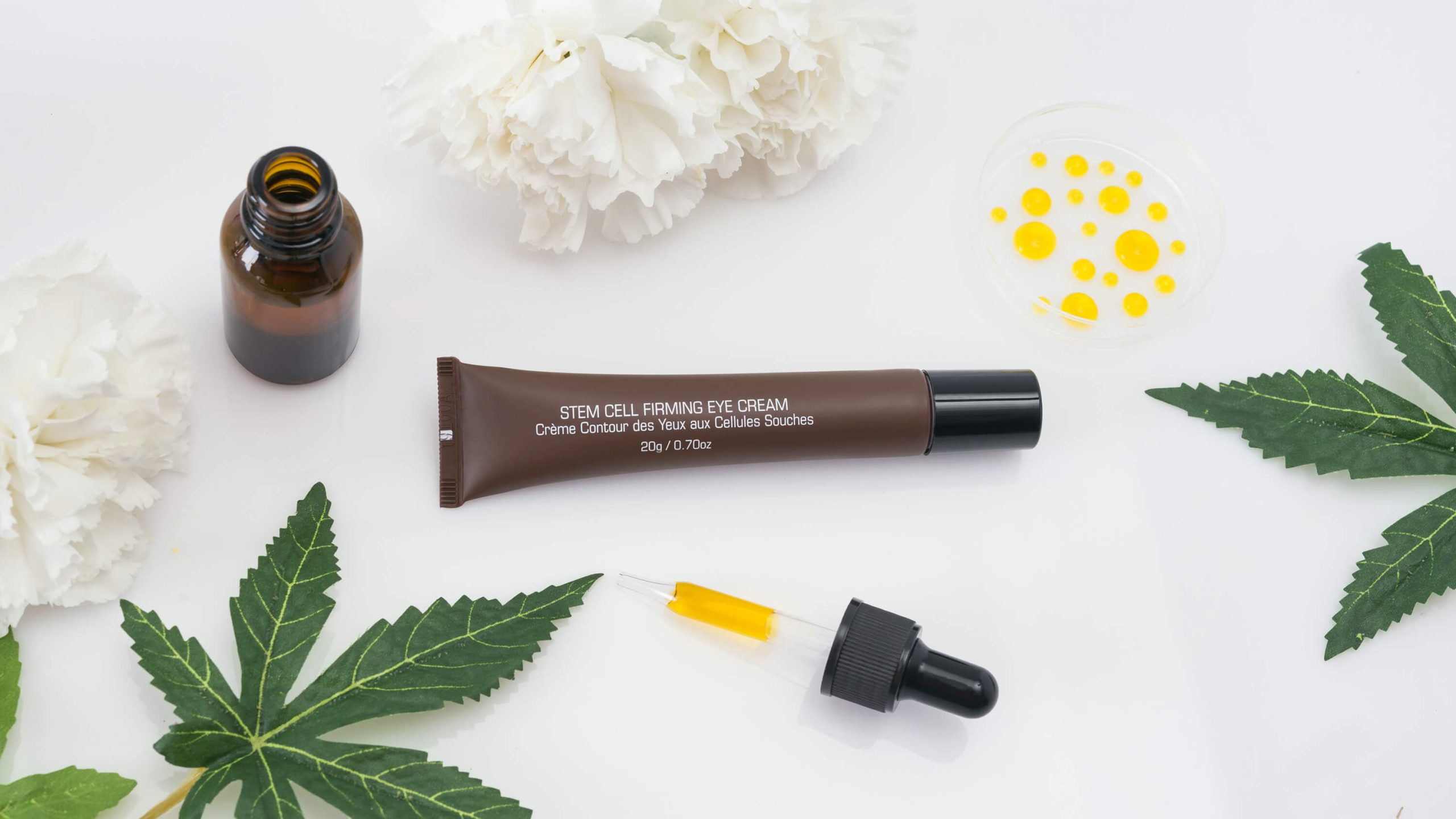 Having dark, tired under eyes is a signal that you need some downtime to give your skin extra love and attention. The Introstem Stem Cell Rejuvenating Eye Cream can work wonderfully for that.
It's formulated with grape stem cell extract. This means it can help smoothen and hydrate the appearance of the area.
It also contains allantoin. This soothes the feel of the skin while preventing the appearance of wrinkles. Meanwhile, mica helps brighten the look of the under eyes. It'll make you look more awake and radiant.
Treat Yourself to a Luxurious Mask for a Wrinkle-Free Look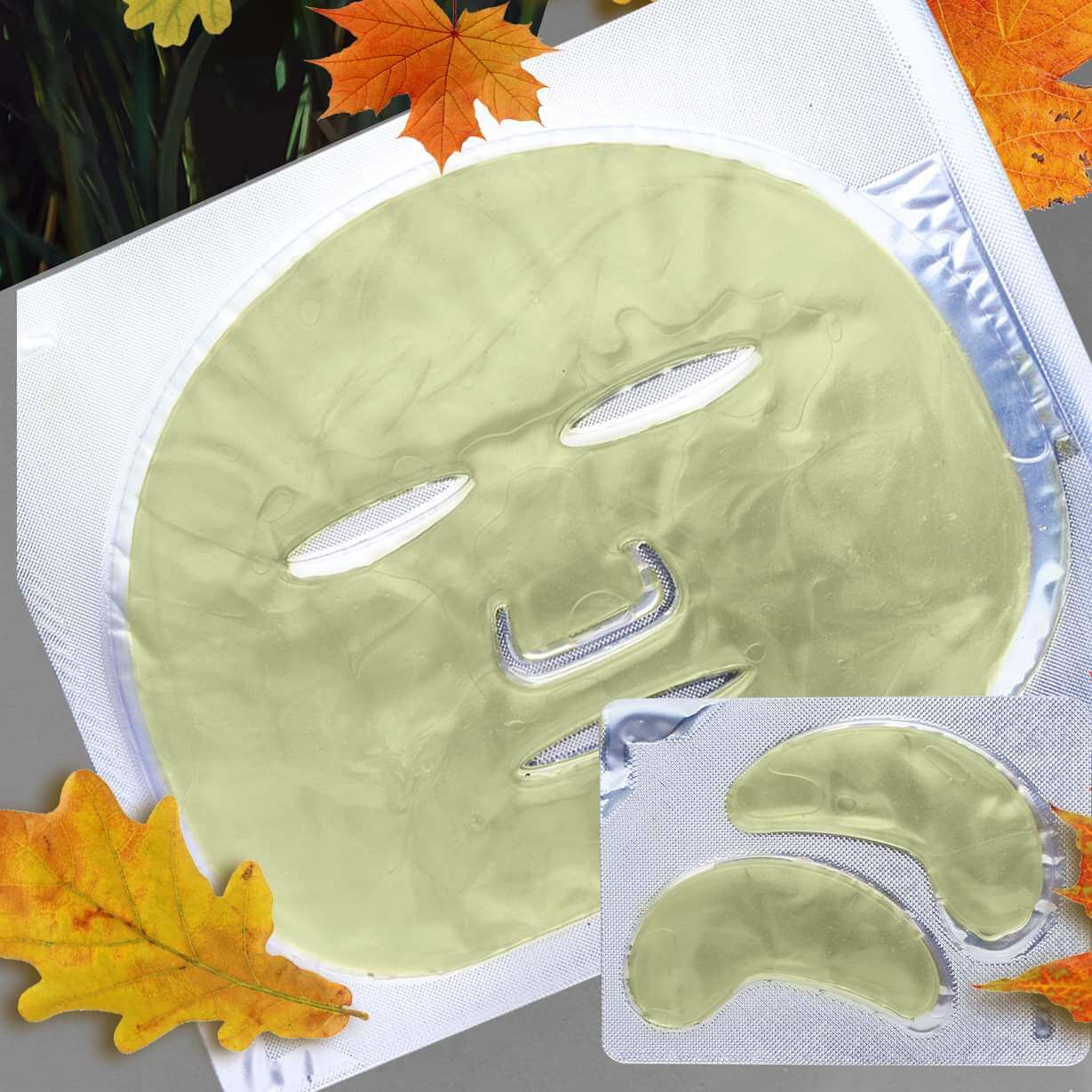 If you want to splurge and treat yourself to something a little more opulent, a face and eye mask with premium ingredients might be what you're looking for.
The Introstem Stem Cell Rejuvenation Facial & Eye Mask is infused with lavender oil and collagen. Both are known to tighten the feel of the skin and keep the appearance of fine lines and folds away. They also aid in plumping up the look of the skin, making it appear more supple, bouncy, and wrinkle-free.
It's also infused with silver for a more lavish skincare experience. Sure, that makes this mask a little pricey, but your skin deserves this and more.
This mask is highly recommended for those with sensitive skin since it has lavender oil in it. So, if your skin is feeling inflamed and itchy, it's going to drink this mask right up.
Leave this mask on your skin for 15 minutes once a month to feed it the nutrients it needs to feel happy and healthy. Sit back, relax, and wait for the essence to absorb into your skin.
Warm Up Your Skin to Relax and Get a Glow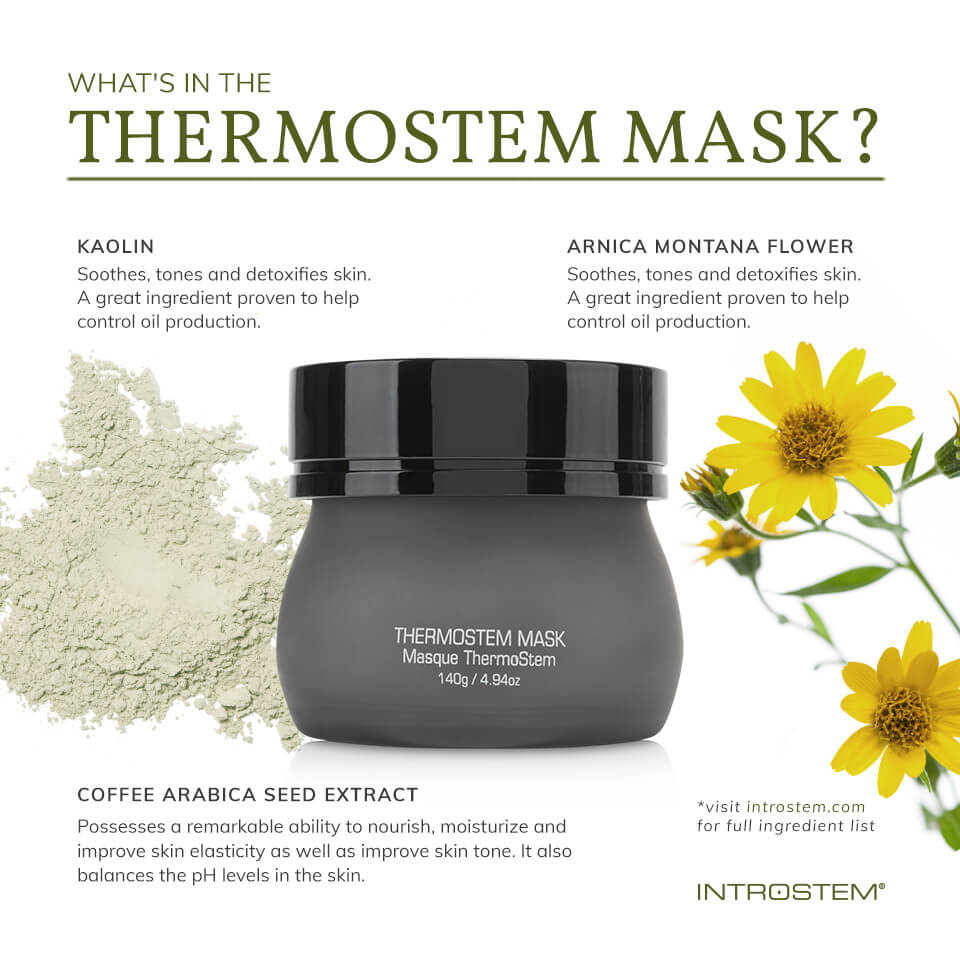 Craving a spa treatment? Have a mini spa session for your skin in your own home! The Introstem ThermoStem Mask is infused with powders and vitamins that will purify your skin and wake it up.
It's made with kaolin and zeolite to help give your skin a detoxified feeling. It also has vitamin A and coffee extracts to wake the skin up. That said, the best part about this mask isn't its ingredients, but the heating effect it has when it settles on your skin.
This mask warms your face up, making it fantastic for the colder months. It's ultra-relaxing and a must when treating yourself out to an opulent skincare experience.
Moisturize Your Skin Deeply for a Plump, Supple, Smooth Look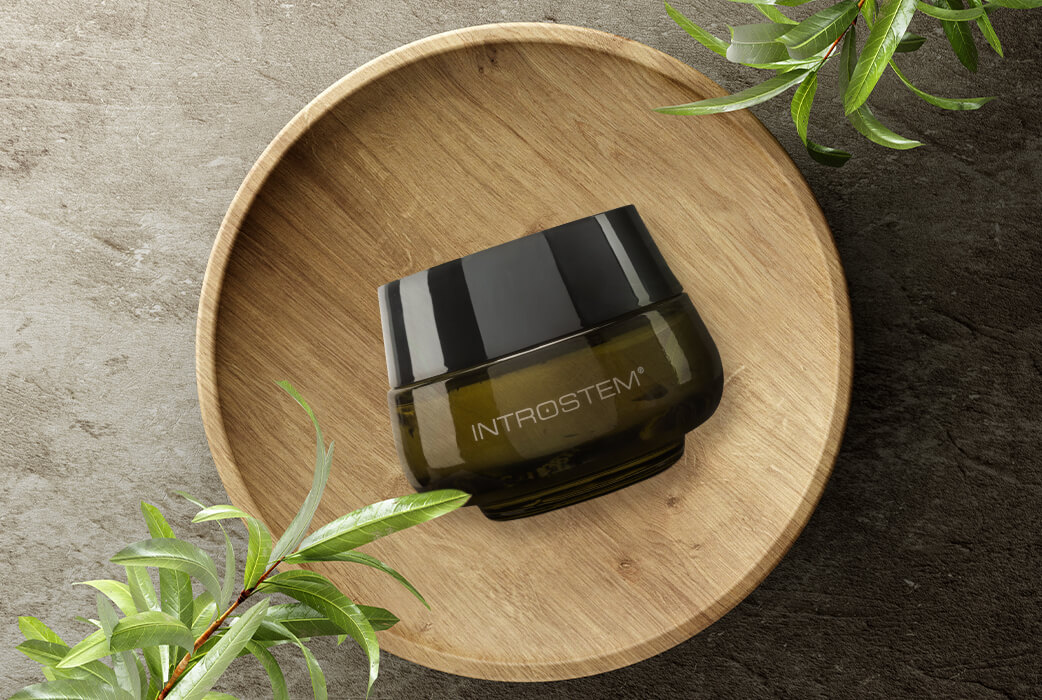 Another way to show your skin the love it deserves is by feeding it all the hydration, vitamins, and proteins that can keep it feeling strong and resilient. And not just on your face — the skin on your neck, which tends to be sensitive, is just as important.
The Introstem Hydro Face and Neck Cream is filled to the brim with powerful ingredients like grape stem cells, collagen, peptides, and amino acids. It even has vitamin A and hyaluronic acid, aka skincare royalty,
The cream also contains deeply hydrating oils like shea butter, almond oil, and jojoba oil. Together, all these ingredients work to keep your skin looking soft, moisturized, and bouncy.
Pamper from Head to Toe So Your Entire Body Feels the Love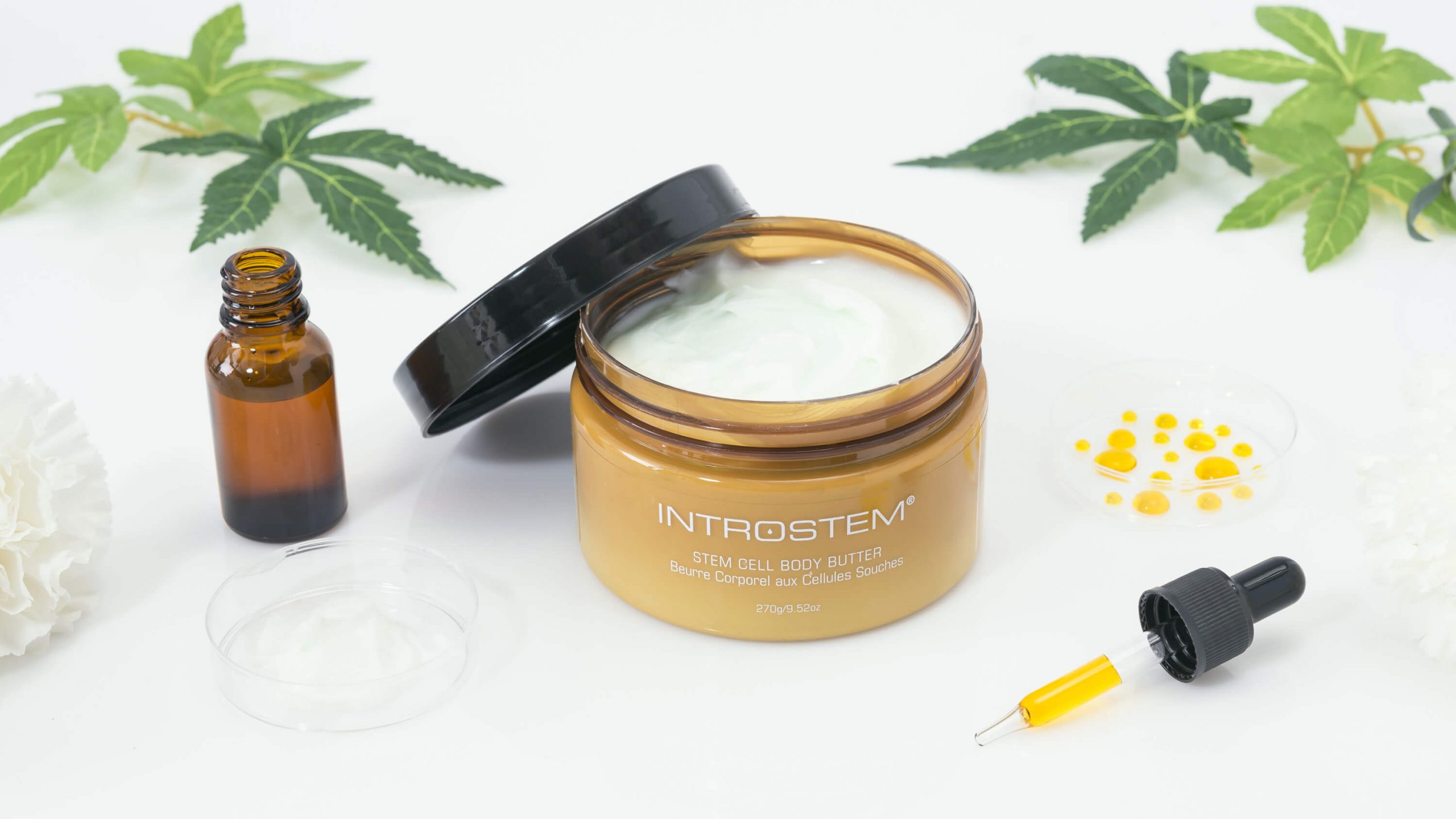 Self love should be from head to toe, so you can't neglect the rest of your body when doing a pampering skincare routine. Everything from the neck down needs some love, too!
For that, a body butter is a terrific option. It's thicker and richer, unlike a lotion that can be too thin and evaporate quickly in cool weather. Body butters will penetrate deep into your skin while still keeping the outer layers feeling soft, supple, and glowy all day long.
Interested in a high-quality body butter? Try the Introstem Stem Cell Body Butter, which has ingredients that are simple yet pack a punch. It contains fatty alcohols, urea, grape stem cell extracts, and other skin-loving ingredients. 
Other Ways to Practice Self-Love During Your Routine
Using new, lavish products isn't the only way to love your skin right. Sometimes, it's not even about the skincare steps of fussy products, but how mindful you are of how you're going through your routine that makes all the difference. Here are other suggestions to practice self-love while doing your skincare:
Carve out special downtime for your routine. Don't do it in a rush. Go as slow as you want so that you cherish every second you exfoliate clogged pores or massage your favorite oil into your skin. Use this time to rest and relax. It is, after all, a reward after a long day.

When doing skincare steps that take time, like leaving on face masks to absorb into your skin better, do things you love. While waiting for your face mask to activate, listen to music you love or watch that romcom you've been eyeing on Netflix.

Do your routine alone. Think of your skincare routine at the end of the day as your special me-time. No stress of keeping up a conversation or faking a smile. It's just you and the silence of your bathroom, so you don't have to be anyone you don't feel like being.

Invest in extra tools and accessories that will enrich your skincare experience. Look into getting a gua sha or jade roller. Not only do they have calming and relaxing energies, but they may also allow your skincare products to penetrate into your skin better.
Conclusion
Remember, every step in your skincare routine can help relax your nerves and make you feel a little more loved and in tune with yourself. But these extra supplementary steps are a great way to elevate it and treat yourself to something you don't usually do.
Whether you find immense satisfaction in a lavish face scrub or seek comfort in rich creams and body butters, there's always a way you can amp up your personal care routine to love your skin better. It's like you're hitting two birds with one stone. You get gorgeous-looking skin while boosting your happiness and well-being.
Take care of yourself by practicing self love every day in small ways. However, pay extra attention to your skincare routine too. It might cost you a little extra, but it's worth it for calming the nerves and giving yourself the downtime you totally deserve.
If you're ready to treat yourself to some new skincare, click here to check out the best-sellers from Introstem.