New to Introstem? If you've only just stumbled upon our brand, then you're probably wondering what all of the fuss is about. What sets Introstem apart from the thousands of other skincare labels out there?
That's exactly what we're here to explain. Read on as we share seven things that everyone should know about Introstem stem cell products.
1) All Introstem Products Contain Grape Stem Cells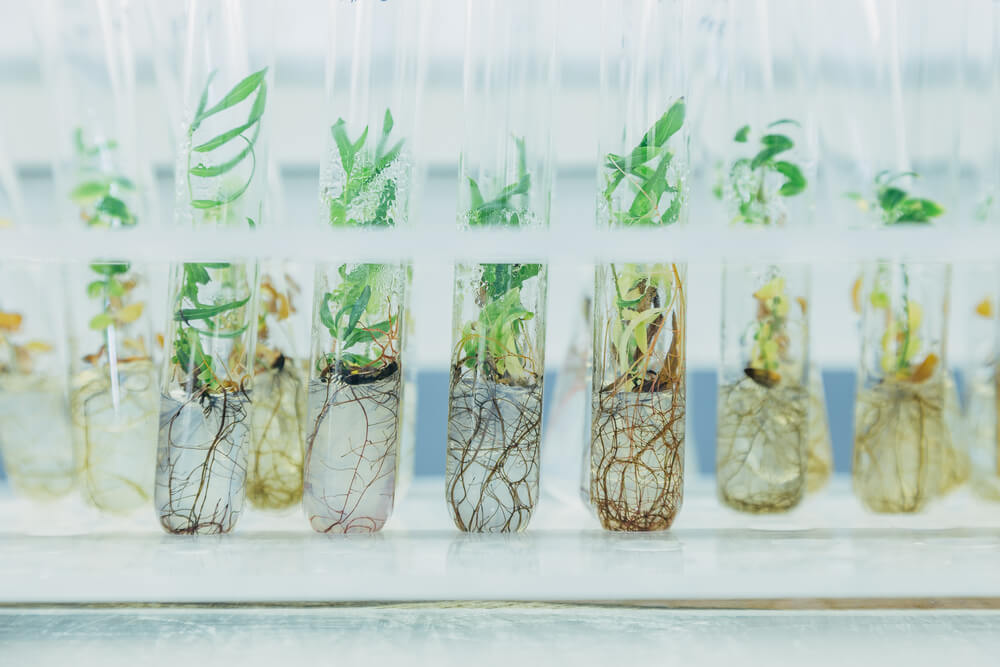 At Introstem, our signature ingredient is grape stem cells. You'll find grape stem cells in each and every one of our products because we're so passionate about how this ingredient is singlehandedly capable of transforming the complexion.
Wondering what grape stem cells actually are?
They're cells that are derived from the formative tissue of grape plants. They're usually obtained from the tips of both the shoots and the roots. These fast-growing parts contain high concentrations of stem cells.
It's worth mentioning that the grape stem cells used in skincare products aren't alive in the way that they would have been when they were still a part of the plant. However, they're loaded with a number of extremely powerful compounds, including anthocyanins, phenols, and peptides. These are the compounds that work to enhance the appearance.
How exactly do grape stem cell products benefit the skin?
One of the main draws of this ingredient is how effective it is at diminishing the visibility of photo-damage. This refers to damage that has been caused by UV rays. The sun's rays are responsible for everything from fine lines and wrinkles to dark spots and uneven skin tone. They're extremely detrimental to the skin!
By reversing the appearance of current damage and, at the same time, leaving the skin feeling protected against further damage, grape stem cells can significantly contribute to a brighter, firmer, and smoother complexion. They really are a wonder ingredient!
2) Introstem Stem Cell Products Are Infused With Unique Botanicals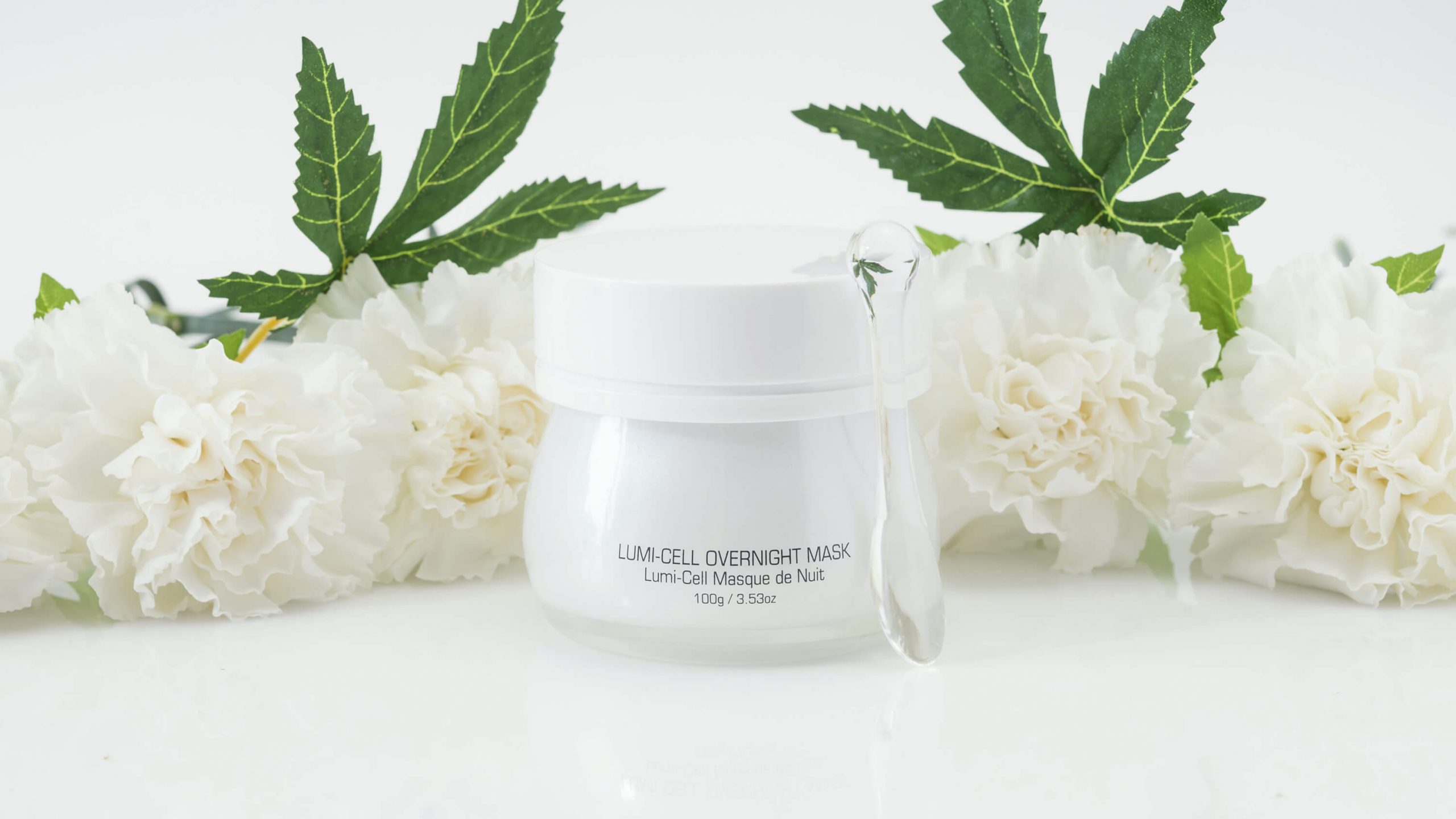 Grape stem cells on their own can do so much for the skin. However, what makes Introstem stem cell products even more special is the fact that the grape stem cells within each formula are enhanced by the addition of other unique botanicals.
Want some examples?
Let's start with hawthorn berry extract. Just like grape stem cells, this botanical boasts some pretty potent antioxidants. It's also a good natural source of quercetin. This is a compound that can slow down the appearance of skin aging. At the same time, it gives the skin a refreshed and regenerated finish. You'll find hawthorn berry extract, along with apple fruit extract and lilac extract, in our Thermostem Serum. 
The Introstem Lumi-Cell Overnight Mask is another product that showcases our love of botanicals. In this formula, you'll find acai berry extract, which is great for hydrating and firming the appearance. It's joined by goji berry extract, which reduces the visibility of wrinkles and brightens the look of dark spots. Noni fruit extract is used in this formula too. It leaves the skin feeling soothed and calm.
Being formulated into a leave-on overnight mask gives these botanicals the time they need to properly penetrate into the skin and work their magic.
Of course, in addition to the more unique botanical ingredients in Introstem stem cell products, we also make use of plenty of classics too. From green tea to chamomile to licorice root, all of our formulas know exactly how to harness the full power of nature.
3) Introstem's Products Aren't All-Natural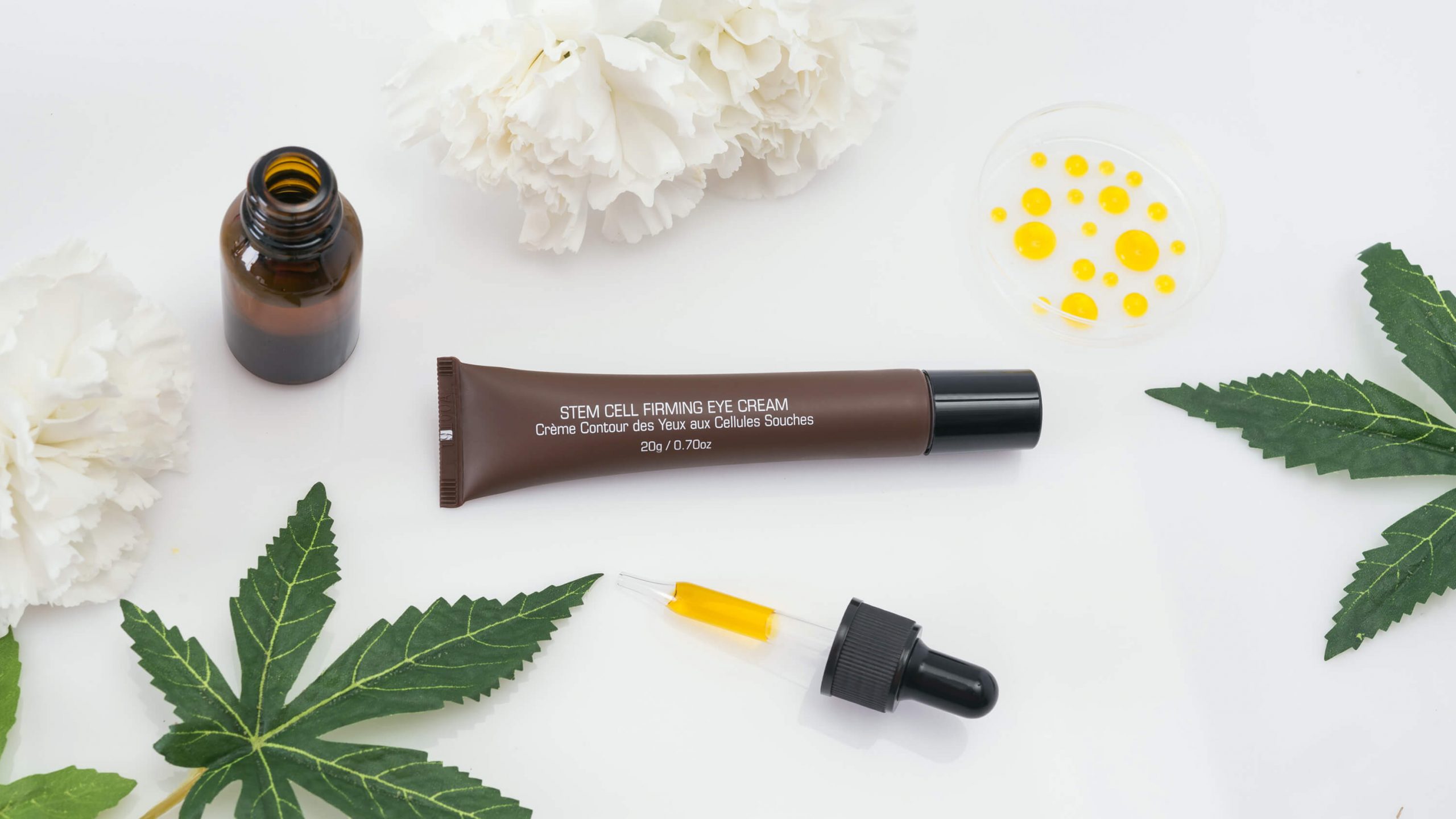 After reading about all of the amazing botanicals in Introstem stem cell products, you'd be forgiven for thinking that all of our formulas are completely natural. However, they're not, and this is something that we're proud of.
While natural extracts have so much to offer, there are also a number of high-performance lab-produced compounds out there that have been proven to be completely safe yet highly effective. 
One example would be hyaluronic acid. When used in skincare products, this humectant lends its moisture-binding properties to the skin, leaving it feeling deeply hydrated. Sodium hyaluronate, which is the salt form of hyaluronic acid, is believed to be even more effective at plumping up the look of the skin. You'll find this cutting-edge compound in several of our formulas, including the ever-popular Introstem Stem Cell Eye Serum.
In addition to sodium hyaluronate, our eye serum also contains multiple peptides. Again, peptides are a big part of the natural world. However, they need to be created synthetically for skincare to ensure quality and stability.
Finally, let's talk vitamin C. You probably already know how vital this ingredient is in your skincare routine. However, the industry has struggled for so many years to find a form of the vitamin that doesn't quickly degrade. Thankfully, the growing demand for a stable form of the antioxidant led to the creation of tetrahexyldecyl ascorbate. Not only is it highly stable, but studies show that it's also very effective at penetrating the skin.
That's why you'll find this form of vitamin C in a few different Introstem stem cell products, including our Stem Cell Rejuvenating Eye Cream. Vitamin A has been included as well to enhance the effects of vitamin C. At the same time, vitamin E keeps the skin feeling strengthened and protected.
4) Introstem Stem Cell Products Can Be Combined to Build a Full Skincare Routine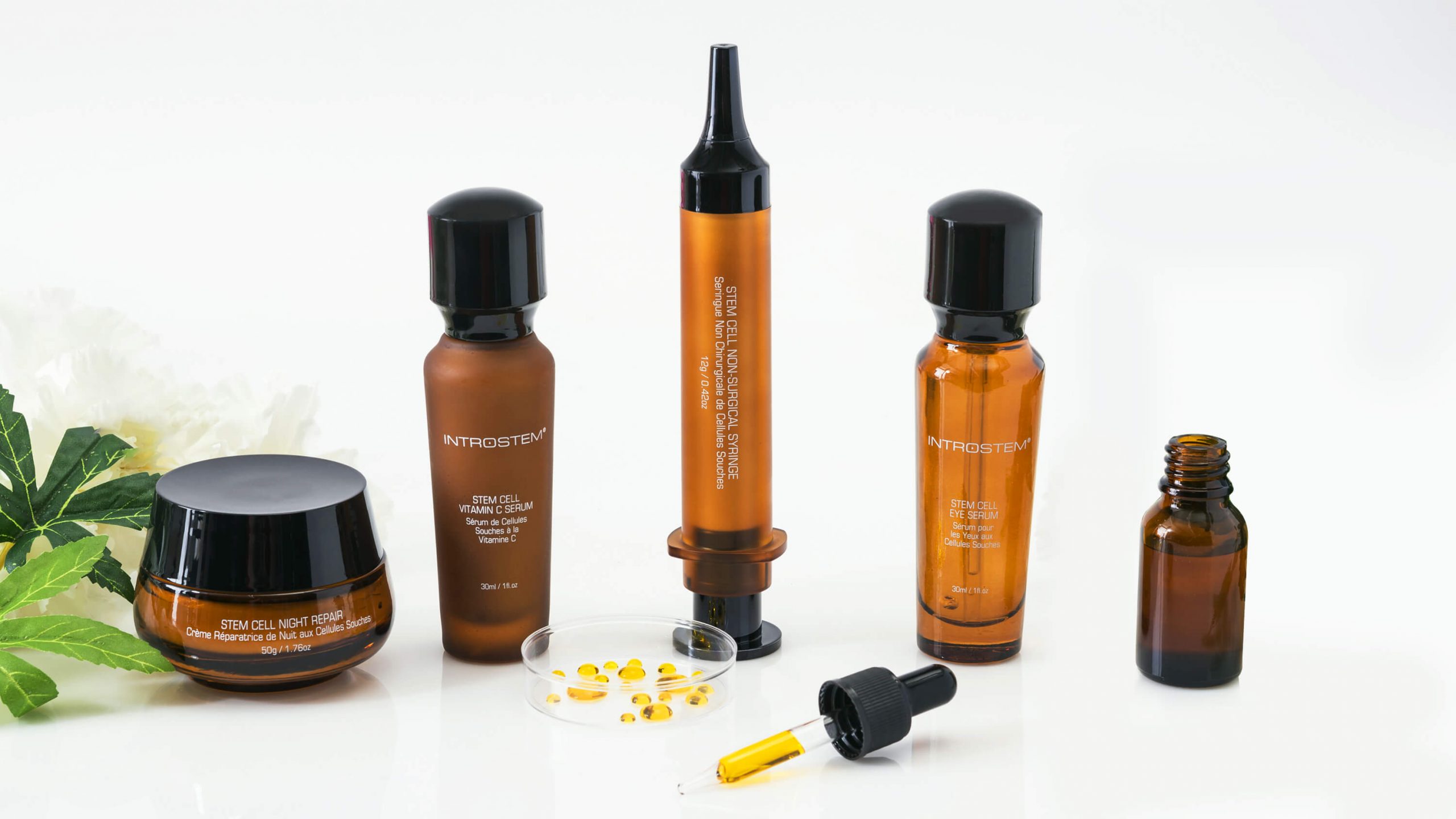 There's nothing wrong with mixing and matching skincare products from different brands. However, it can sometimes be more beneficial to build a full skincare routine with products from just one brand.
Why?
Well, in the case of Introstem, all of our skincare products contain ingredients that complement each other. Use them together and allow them to enhance how each other works and your skincare routine will be so much more effective.
This means starting your routine with the Introstem Stem Cell Mousse Cleanser, and then following up with the Stem Cell Facial Toner. Together, this duo will give you the ultimate cleanse, leaving your skin feeling highly receptive to whatever you apply next.
And, when it comes to deciding what to apply next, Introstem offers plenty of choices. If you have specific visible skin concerns that you'd like to address, then layering on a couple of serums would be a good idea.
The thin skin around the eyes always needs some extra care too, which is why we've created a selection of eye care products designed specifically for this delicate area.
Every good skincare routine ends with a moisturizer. We always recommend using a moisturizer that's suitable for that time of day. If you're following your routine in the morning, finish off with our Stem Cell Active Defense SPF 30. Thanks to its UV-blocking agents, you won't have to worry about applying a separate sunscreen over the top. Alternatively, for an evening routine, our lush Stem Cell Night Repair won't let you down. 
With your daily routine sorted, don't forget to check out Introstem's selection of exfoliants and face masks to enhance your weekly beauty regimen!
5) Some Introstem Products Provide Immediate Results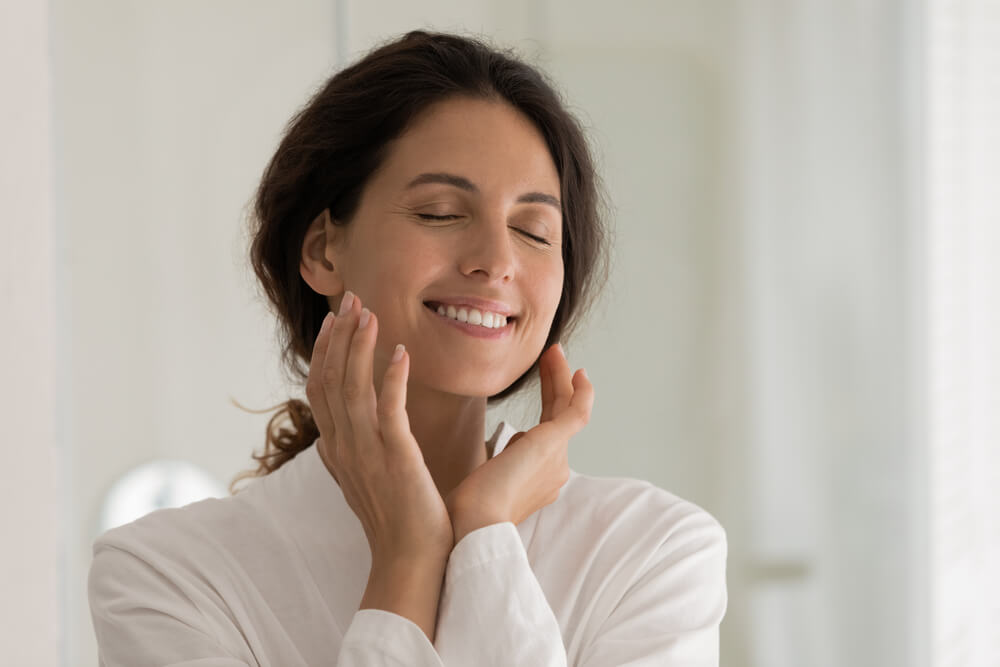 Some of our formulas take a little time to produce results. After all, the effects of most ingredients need to accumulate in the skin before big changes can be seen.
However, we all love a little instant gratification! This is why you'll find a few Introstem products that offer instant results.
The Introstem Stem Cell Anti-Aging Wrinkle Treatment is one of our bestsellers for this very reason. This advanced solution is infused with fast-acting ingredients that smooth away the visibility of fine lines and wrinkles in just a couple of minutes. Whether you're dealing with smile lines, crow's feet, or forehead furrows, this Introstem stem cell product can be used all over the face to give your skin a tighter and firmer look.
If the Introstem Stem Cell Anti-Aging Wrinkle Treatment appeals to you, then you'll probably also love the Hydro Age Reforming Alpha Solution, as well as the Hydro Age Reforming Beta Solution. 
Again, both of these products work quickly once applied. The Alpha focuses on reducing the appearance of surface lines by plumping up the complexion. Meanwhile, the Beta helps to brighten the look of the skin while fading the visibility of sun damage. Each product can be used as a standalone. However, results are even better when you add both to your skincare routine!
6) All Introstem Stem Cell Products Are Paraben-Free
Parabens are synthetic chemicals that are commonly used as preservatives. Not only are they often found in skincare and other cosmetic products, but you'll also spot them in certain hair care and food products.
While parabens may be great at extending the shelf life of a skincare product, there are also some serious concerns surrounding their safety. The debate as to whether or not parabens are harmful, along with whether or not they're linked to breast cancer, has been ongoing for decades. There are studies available that back up both sides of the argument, making it difficult to ascertain the true facts.
That said, when it comes to your skin, it's always best to play it safe. Many countries have banned the use of parabens in cosmetics for this very reason. 
Although this doesn't apply to products produced in the USA, we have still ensured that all Introstem products are paraben-free. Sure, parabens are a low-cost way of preserving a product. However, there are also many other ingredients out there that can do this too, yet without the potential risks that parabens could bring.
So, if you're trying to avoid the use of parabens, then Introstem stem cell products should definitely be on your radar!
7) Introstem Products Are Very Highly Rated
Here's one final thing that you need to know about Introstem stem cell products:
People absolutely love them!
From our cleansers to our creams to everything in between, once people give one of our products a try, it isn't long before they're looking for more Introstem formulas to add to their routines.
If you would like to find out more about how our various products perform in real-life situations, as well as on different skin types, you'll find a vast array of reviews right here. From verified product reviews to social media mentions to beauty blog posts, people all over the world have been raving about how effective Introstem products are.
Summary
Your skin deserves nothing but the best, and Introstem stem cell products will give it exactly that. No matter your skin type or the skin concerns you may be facing, give Introstem a try and watch your complexion start to glow like never before!
Click here to explore more of Introstem's bestselling stem cell skincare products.