The arrival of spring signals warmer temperatures and an increase in humidity, both of which will soon trigger your skin into producing more oil. This means that a change-up in your skincare routine is required, which is why experts recommend going lighter with warm-weather skincare.
However, springtime can be tricky. Sure, some days it may almost feel like summer, but there are plenty of other days where winter still rears its cold and harsh head. Spring is a transitional season, and so your spring skincare routine needs to reflect this.
Today, Introstem will be discussing what to look for when choosing the best cleansers for spring. You need a formula that's capable of coping with the fluctuating weather, and we're here to teach you how to pick the right one.
The Best Cleansers for Spring Will Contain Naturally-Derived Surfactants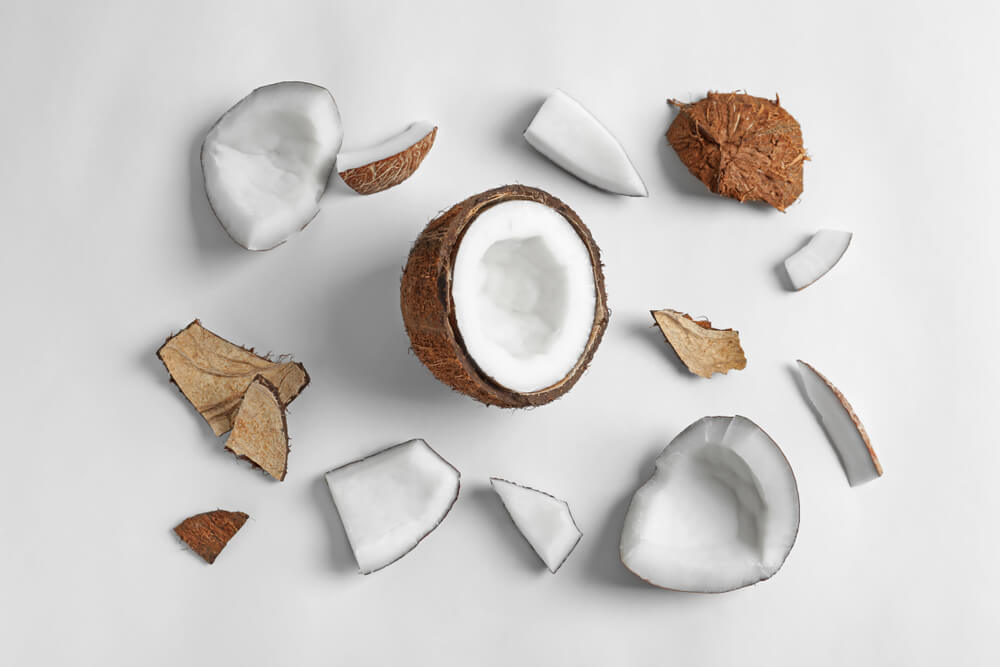 Have you ever paid attention to the surfactants that have been used in your cleansers? If not, it's time to start.
A surfactant is a compound that emulsifies oils and fats. To put it simply, it de-greases the skin (as well as the hair when used in shampoos). Cleansers need to contain surfactants in order to clear away excess oil from the skin.
Unfortunately, many of the surfactants commonly used in cleansers do more harm than good. Ingredients like sodium lauryl sulfate are seen in cleansers everywhere, yet are also known for their drying effects. Harsh surfactants also trigger skin inflammation, which accelerates the skin aging process.
So, as you can see, gentle, naturally-derived surfactants are the way forward when it comes to the best cleansers for spring. There are several out there, but, here at Introstem, we love surfactants that have been derived from the humble coconut. They're safe yet effective – everything that skincare should be.
Give our Stem Cell Mousse Cleanser a try and you'll see what we mean. The following ingredients may sound a little frightening, but they're all coconut-derived and are ideal for gently cleansing your skin:
Sodium Cocoyl Isethionate

Sodium Methyl Cocoyl Taurate

And Sodium Lauroyl Methyl Isethionate
Unlike many of the other cleansers out there, ours is sulfate-free, which your skin more than deserves.
Look for Hydrating Ingredients to Counter Chilly Spring Days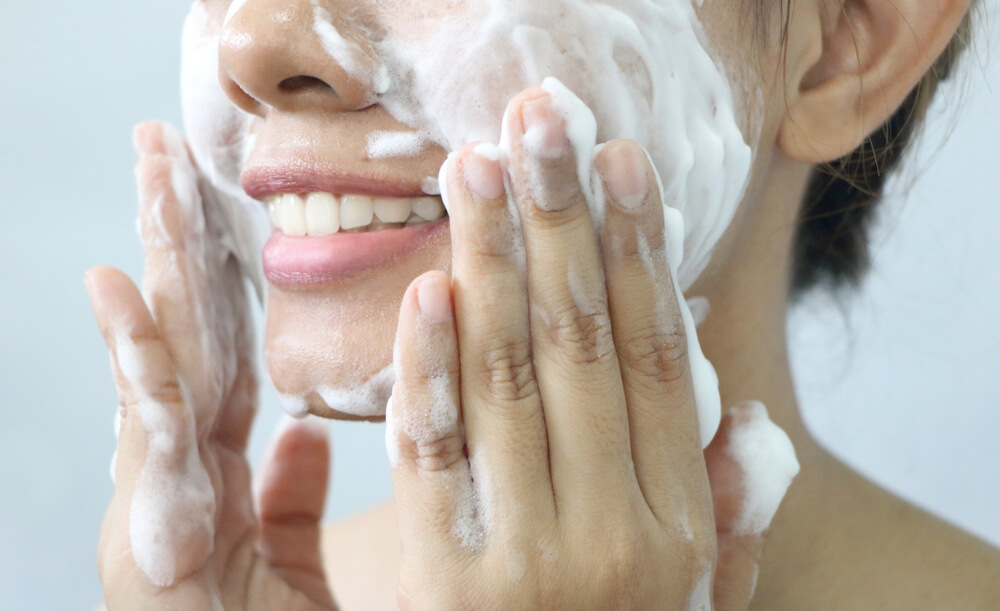 Is it really possible for a cleanser to adapt to both cold and drying spring days, as well as warm and humid ones? Definitely. As we at Introstem know, the key is to incorporate lightweight hydrating ingredients into that formula. You'll need ingredients that'll infuse moisture into the skin without weighing it down.
Humectants are perfect for this. They are lightweight compounds that have moisture-binding properties.
If you know your skincare, then hyaluronic acid has probably come to mind. However, this isn't the best humectant to use in a cleanser. Sure, when it comes to products designed to remain on the skin, such as a serum or a cream, then it 100% has its place. But a cleanser? It'll be washed away in 30 seconds – hyaluronic acid wouldn't have enough time to penetrate the skin, let alone have an effect.
That said, humectants are still important in the best cleansers for spring. This is why we decided to use glycerin in our Stem Cell Mousse Cleanser.
On a molecular level, it's much smaller than hyaluronic acid, meaning that it absorbs into the skin much faster. However, what makes glycerin even better is that it's actually more effective than hyaluronic acid at hydrating the skin. This was proven in a 2016 study, and nothing has countered that claim to date.
Other fast-acting but natural humectants to look for in the best cleansers for spring are aloe vera extract and chamomile extract. Hint – you'll find both in our Stem Cell Mousse Cleanser!
A Good Spring Cleanser Should Soothe the Feel of Your Skin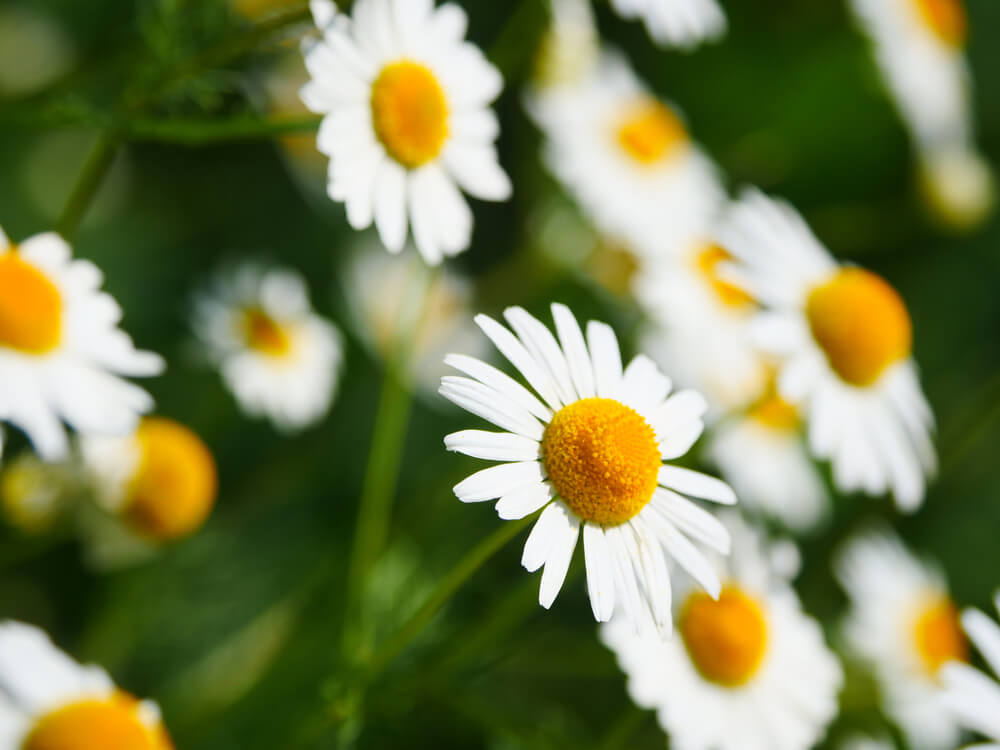 A cleanser is the very first step in a skincare routine. In addition to cleansing the skin, the best cleansers for spring should also soothe how it feels too. They should contain compounds capable of reducing the feeling of inflammation and calming the appearance of any redness. This will ensure that your skin is ready to welcome in the next steps of your spring skincare routine.
One great example would be chamomile extract. Numerous studies have proven how it can soothe the feel of the skin, making it a great one to feed to irritated or stressed out skin.
Guess what? You'll find chamomile in Introstem's Stem Cell Mousse Cleanser.
Pick a Cleanser That Contains a Low Concentration of an Alpha Hydroxy Acid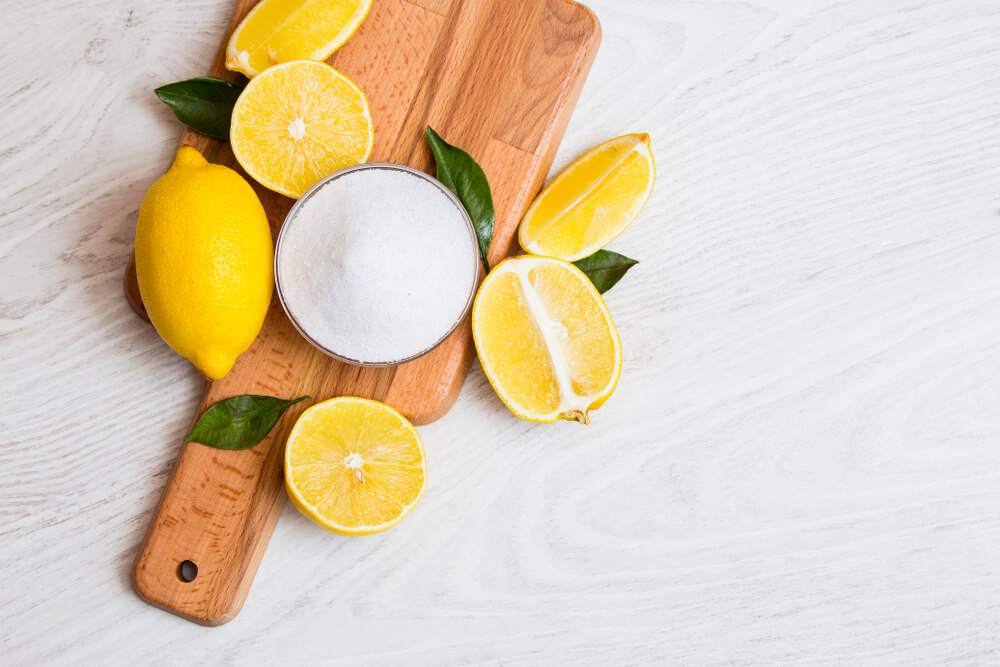 While the main purpose of a cleanser is to clean the surface of the skin, it's always nice when a product works on a slightly deeper level too.
For this, Introstem recommends looking for a cleanser that contains an alpha hydroxy acid (AHA). However, this needs to be a very mild AHA that's used in a very low concentration. Why? Because otherwise that cleanser becomes more of an exfoliator, and using it too often could damage your skin.
Instead, just a small amount of an AHA will help to counter the extra oil that your skin has started producing, without drying you out. It'll also eliminate those rough-looking patches that built up over the winter months, leaving you with a fresh and radiant glow.
Which alpha hydroxy acid would we recommend?
Well, in our Stem Cell Mousse Cleanser, we've used citric acid. Derived from citrus fruits, this natural ingredient not only exfoliates the skin, but it also unclogs pores and helps to brighten the look of the skin tone. Even better, it's an AHA that can safely be used on all skin types.
Other good choices would be lactic acid, which is great for dry skin, and mandelic acid, which is ideal for sensitive skin.
Keep Your Cleansing Routine Simple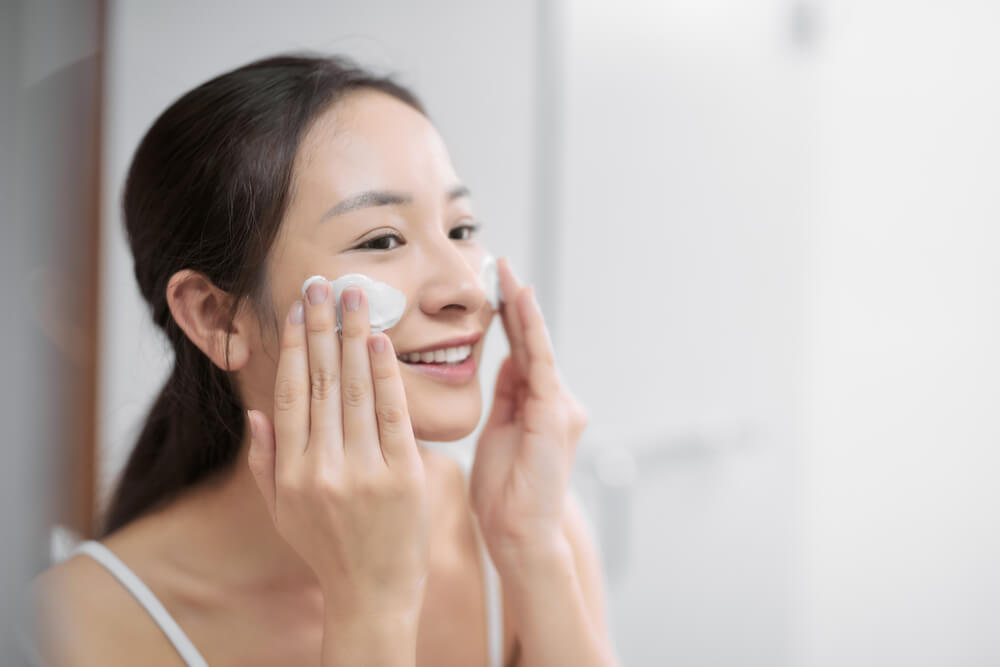 There's no denying that cleansing can sometimes feel like a chore. To make cleansing fun again, the best cleansers for spring should feel ultra-luxurious on your skin, yet should be quick and easy to use.
Nobody wants to be dealing with a 3-step cleanser that takes ten minutes to work first thing in the morning. Instead, look for a simple formula that can be quickly massaged in and then rinsed off, just like our Stem Cell Mousse Cleanser.
Make Sure That Your Spring Cleanser Can Be Safely Used Up to Twice a Day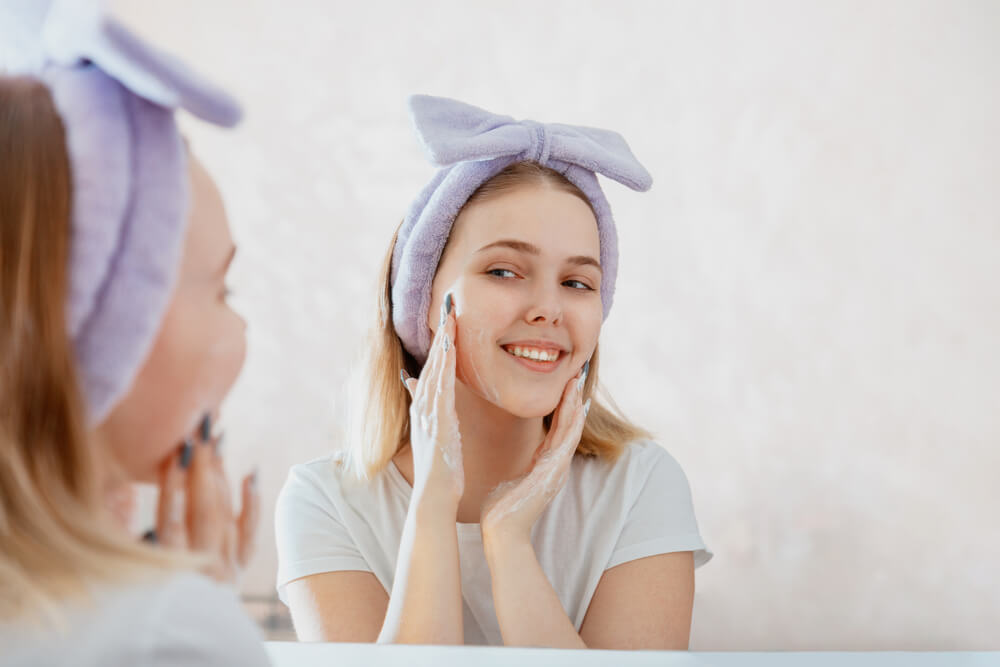 As we've mentioned, oil production ramps up once the weather gets warmer. For those with dry skin, this will be a blessing. All of those dry patches that appeared over the winter months will now start to fade.
However, for those with oily skin, the warmer weather signals breakout season. Extra oil means clogged pores and pimples, which nobody wants to be dealing with. The best way forward is to ramp up your cleansing routine too, using a cleanser twice a day instead of once.
If this is your plan, then make sure that the cleanser you choose is safe enough to be used twice a day. That's right – many aren't, since over-using certain ingredients could aggravate the skin.
As you may have guessed, with all of the natural ingredients incorporated into the Introstem cleanser, our formula is safe enough to be used up to twice a day. We'd recommend that you do exactly that if you have oily or combination skin, but stick to once-a-day usage if you have dry skin.
Pair Your Spring Cleanser with an Exfoliant That Complements it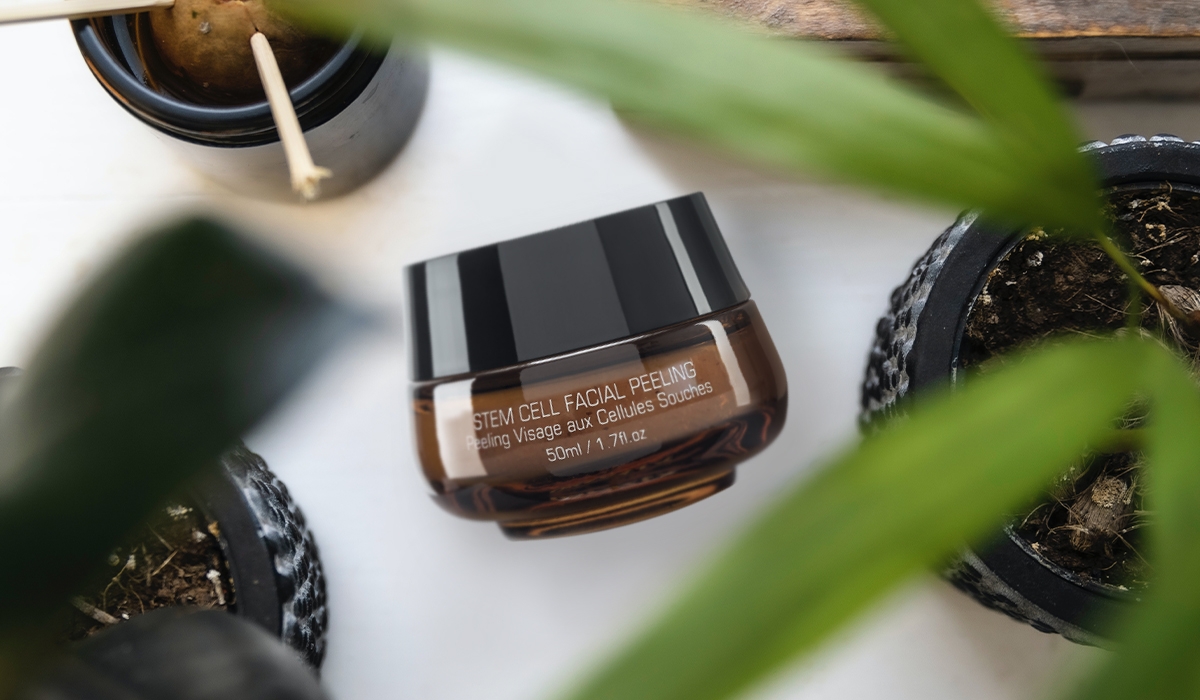 We've already talked about how the best cleansers for spring should contain a mild alpha hydroxy acid to perform a little exfoliation action. However, you'll need to take things a little deeper once or twice a week with an actual exfoliant.
How do you choose the best exfoliant for spring?
Follow the same principles that we've shared for choosing the best cleansers for spring. Go with a formula that contains plenty of natural ingredients. Find an exfoliant that's hydrating and that's safe for your skin type.
Want to know Introstem's recommendation?
Our very own Stem Cell Facial Peeling. It's the perfect accompaniment to our Stem Cell Mousse Cleanser, and is designed for use 1-2 times a week.
Just like our cleanser, our exfoliant is infused with a number of botanical extracts. We've also filled it with multiple vitamins, including two forms of vitamin C to really brighten the look of your skin.
It's easy to use too! Start by cleansing your skin, ideally with the Stem Cell Mousse Cleanser. Then, pat your skin dry and apply the facial peeling gel. Massage it into your skin before rinsing it off. You can then carry on with the rest of your skincare routine. We'd recommend following up with the Stem Cell Day Moisturizer – it's the perfect formula for spring!
Treat Yourself to the Best Cleansers for Spring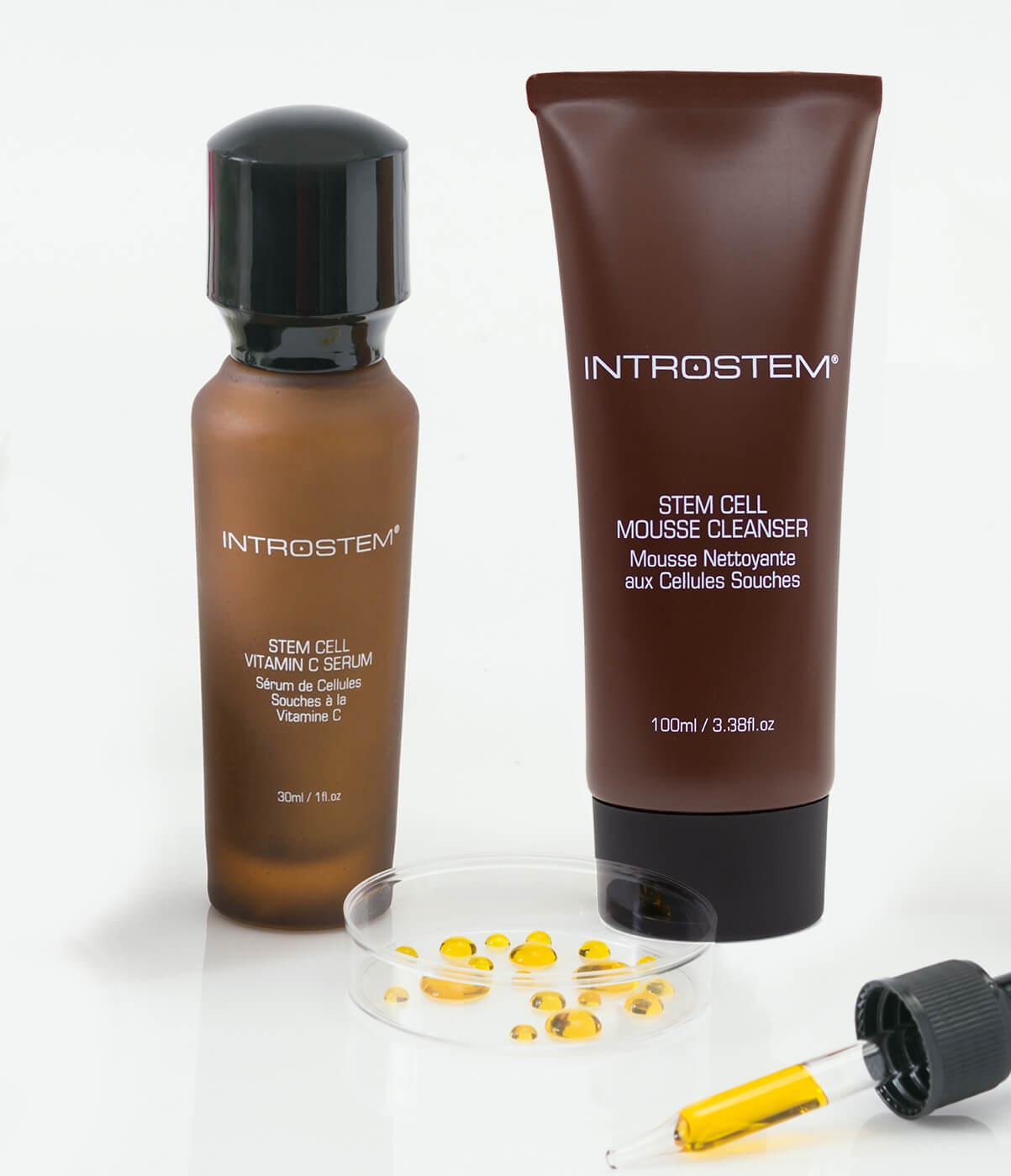 Ready to give our Stem Cell Mousse Cleanser a try? You can purchase a tube right here.
Alternatively, if you're buying it for someone else, we also sell it as part of various gift sets. From the Basics Gift Set, which contains a simple, 3-step skincare routine, to the Self Care Gift Set that pampers the hands and the body too, our cleanser really does work well with just about everything.
Whether you go for the Introstem cleanser or not, you're now equipped with all of the knowledge you need to choose the very best cleansers for spring. Look for formulas that will support the feel of your skin in addition to cleansing it. Pick a formula that soothes the appearance of your skin so that it can fully absorb all of the products that you apply next. Stick to those tips and you'll be golden.
Want to elevate your spring skincare routine even further? Check out some of Introstem's bestsellers here.