From light fine lines under the eyes to deep and rigid crow's feet, the eye area is highly prone to creasing as it ages. While these lines aren't dangerous in any way, they can make a person appear so much older than they really are, which is something that many try to avoid!
If you've been wondering how to treat wrinkle under eye, you've come to the right place. Read on as Introstem shares nine ways to diminish the appearance of creases around your eyes.
Keep Your Eye Area Moisturized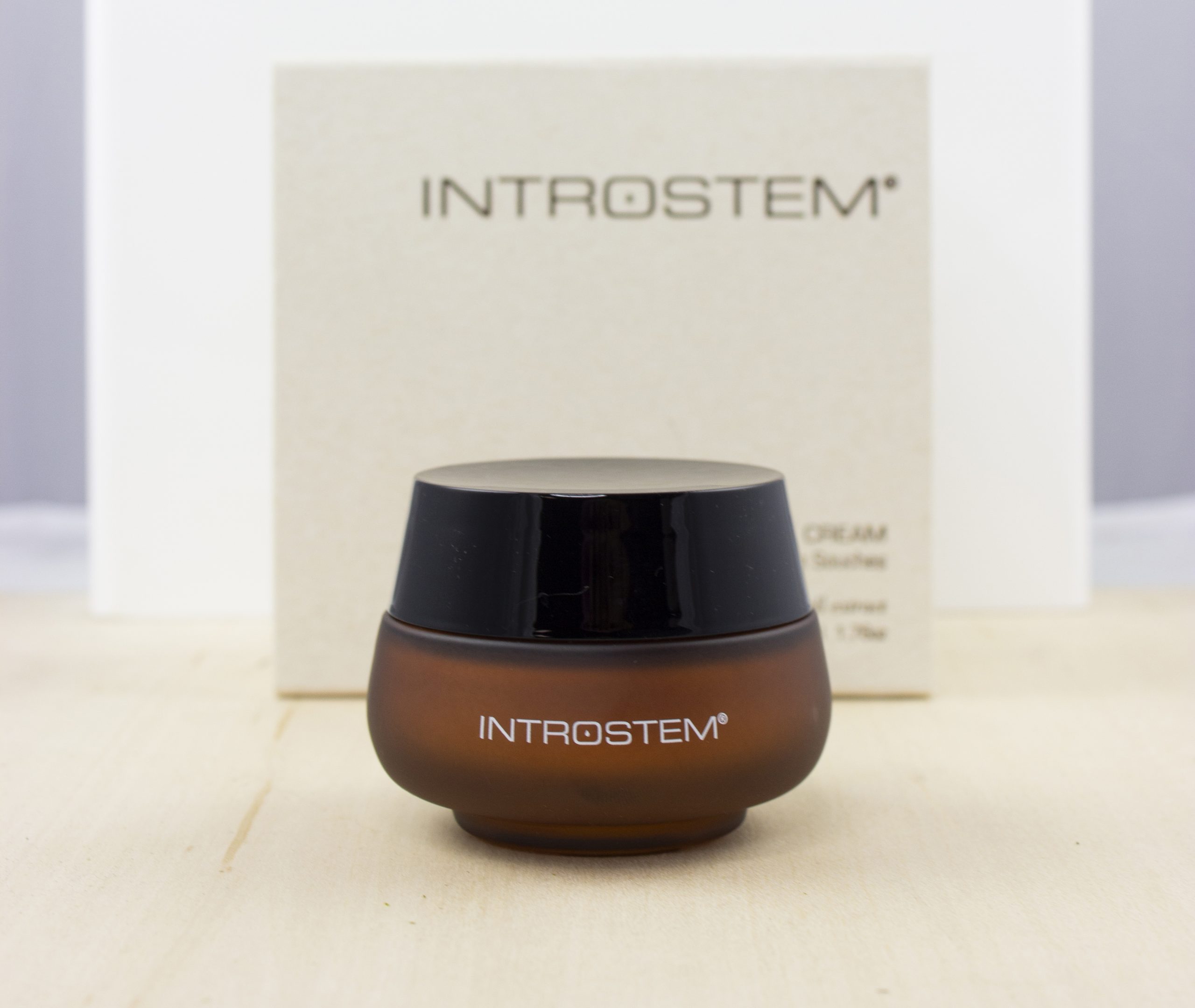 Ask your dermatologist how to treat wrinkle under eye and one of the first things that they'll tell you to do is to keep your eye area moisturized.
Why is moisturizing so important?
Because each time you apply a moisturizer to your skin, it forms a layer that traps in moisture. This moisture is what your skin cells need to look and feel their best. Regularly applying a moisturizer to your eye area will not only give your skin a soft, smooth, and supple look, but it will also help to prevent the appearance of new wrinkles from appearing under your eyes.
That said, be careful when choosing a moisturizer for your eye area. The skin here is delicate, meaning that a dedicated eye cream, rather than a face moisturizer, should be sought. Anything too harsh will only cause even more damage to the fragile skin around your eyes. In the long run, this will worsen your wrinkles.
Our top choice when it comes to eye area moisturizers is the Introstem Stem Cell Rejuvenating Eye Cream. It's a buttery yet quickly absorbing moisturizer that tightens and revives the look of creased eyes. It's loaded with vitamins, amino acids, and antioxidants, which, as you'll soon learn, is exactly the right mix of ingredients for treating the look of under-eye wrinkles.
Use the Right Ingredients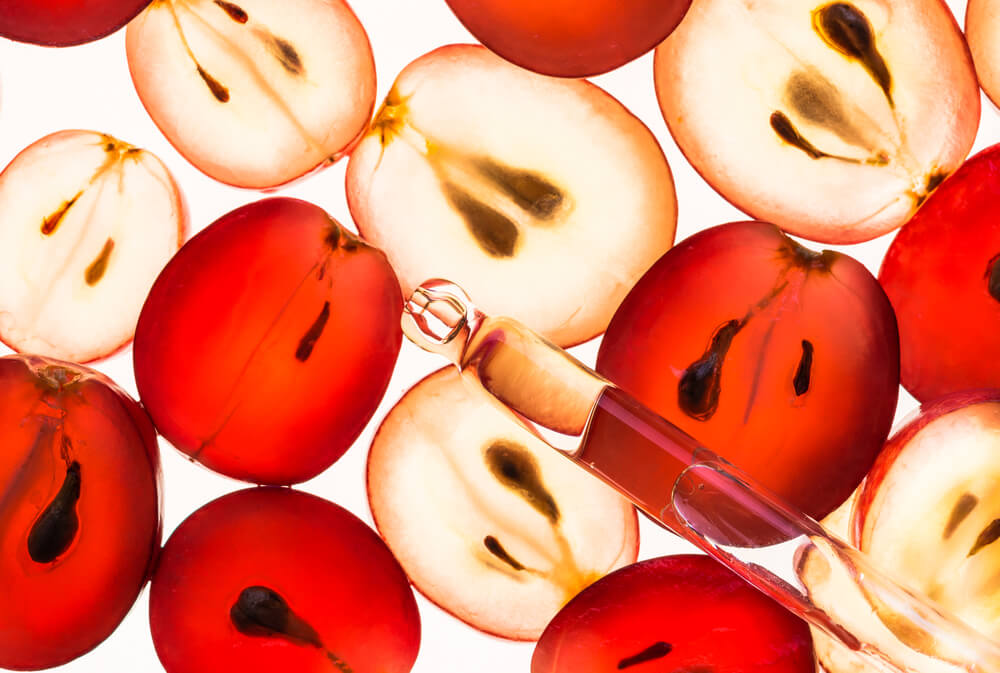 There are always trendy new ingredients entering the skincare-sphere, and so many of these promise to reduce the look of wrinkles. However, as we mentioned earlier, the skin around the eyes is thin and fragile. Some ingredients may be great at banishing the appearance of creases on your face, but could potentially be too harsh for your eye area.
So, when it comes to the best ingredients for diminishing the visibility of eye wrinkles, what should you be looking for? Here are some good options:
Peptides – not only are peptides highly moisturizing, but

research shows

that they have incredible capabilities when it comes to reducing the look of wrinkles

Vitamin C – a multi-tasking ingredient, not only will this antioxidant target the appearance of eye wrinkles, but it'll also brighten and tighten the complexion

Sodium hyaluronate – a humectant with moisture-binding properties. This ingredient can quickly hydrate and plump up the appearance of the skin

Green tea extract – a classic ingredient when it comes to treating the look of eye wrinkles. This botanical is loaded with potent antioxidants that quickly get to work

Grape stem cell extract – another naturally-derived ingredient that's fantastic at diminishing the appearance of skin aging
It's not easy to find a product that contains all of the right ingredients, and is also formulated specifically for the eye area. That's why we created our Stem Cell Eye Serum. Not only is it infused with all of the above, but there are also several other skin-loving compounds in this blend. Ginkgo biloba extract, calendula extract, aloe extract, glycerin…the list goes on! Use this eye serum in combination with our eye cream and your eye area will soon look smoother than ever.
Regularly But Gently Exfoliate Your Eye Area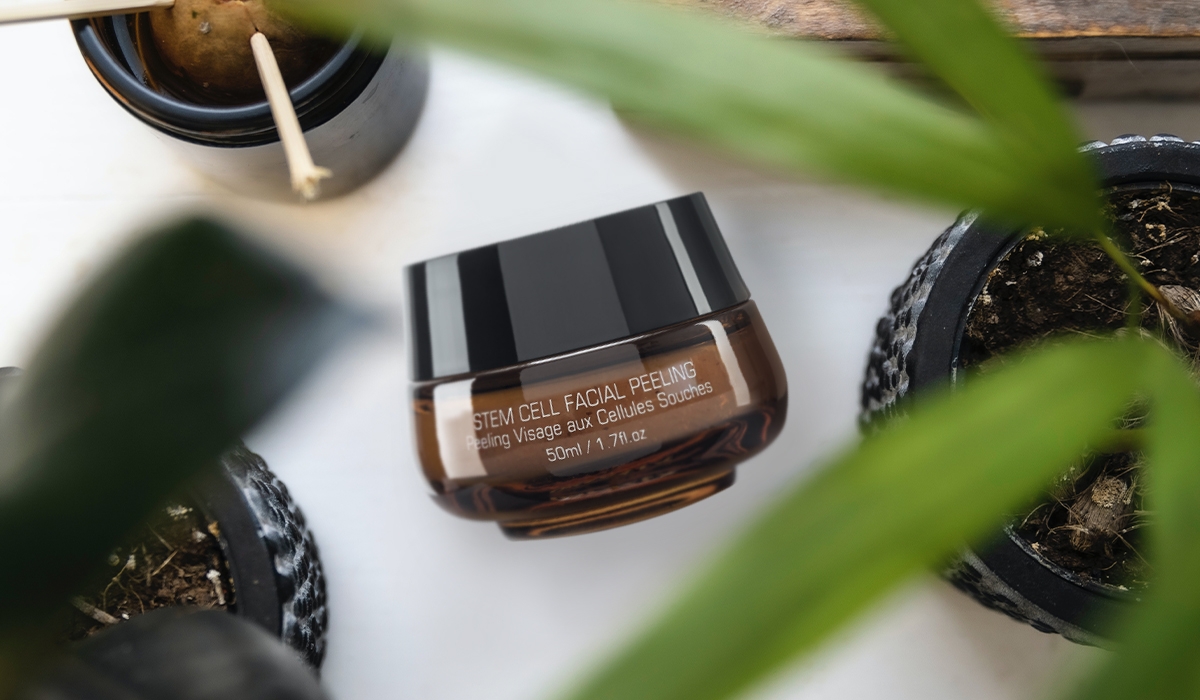 When it comes to fading the appearance of wrinkles anywhere on the skin, exfoliation helps in a big way. And the eye area is no exception.
However, in terms of how to treat wrinkle under eye with the use of exfoliation, you need to be careful with the method you choose. Some exfoliants, such as harsh scrubs, can do more harm than good. They tug and scratch at the skin, which deepens wrinkles. Overly potent chemical exfoliants can also be detrimental, making it vital to find the perfect balance.
This is where the Introstem Stem Cell Facial Peeling comes in. This innovative exfoliant brings together the best elements of both chemical and physical exfoliation. The physical part comes from the bamboo powder, which works in a very gentle way. Mandelic acid takes care of the chemical side, but don't worry, this is one of the gentlest alpha hydroxy acids available.
The result is a cutting-edge peeling gel that removes dead skin cells and impurities to give your skin a smoother and younger-looking finish. Thanks to the addition of grape stem cells, green tea extract, and vitamins A, C, and E, this formula also directly diminishes the visibility of aging on the skin.
Use it once or twice a week and you'll soon see that this formula is exactly what you need when figuring out how to treat wrinkle under eye.
Make the Most of Eye Masks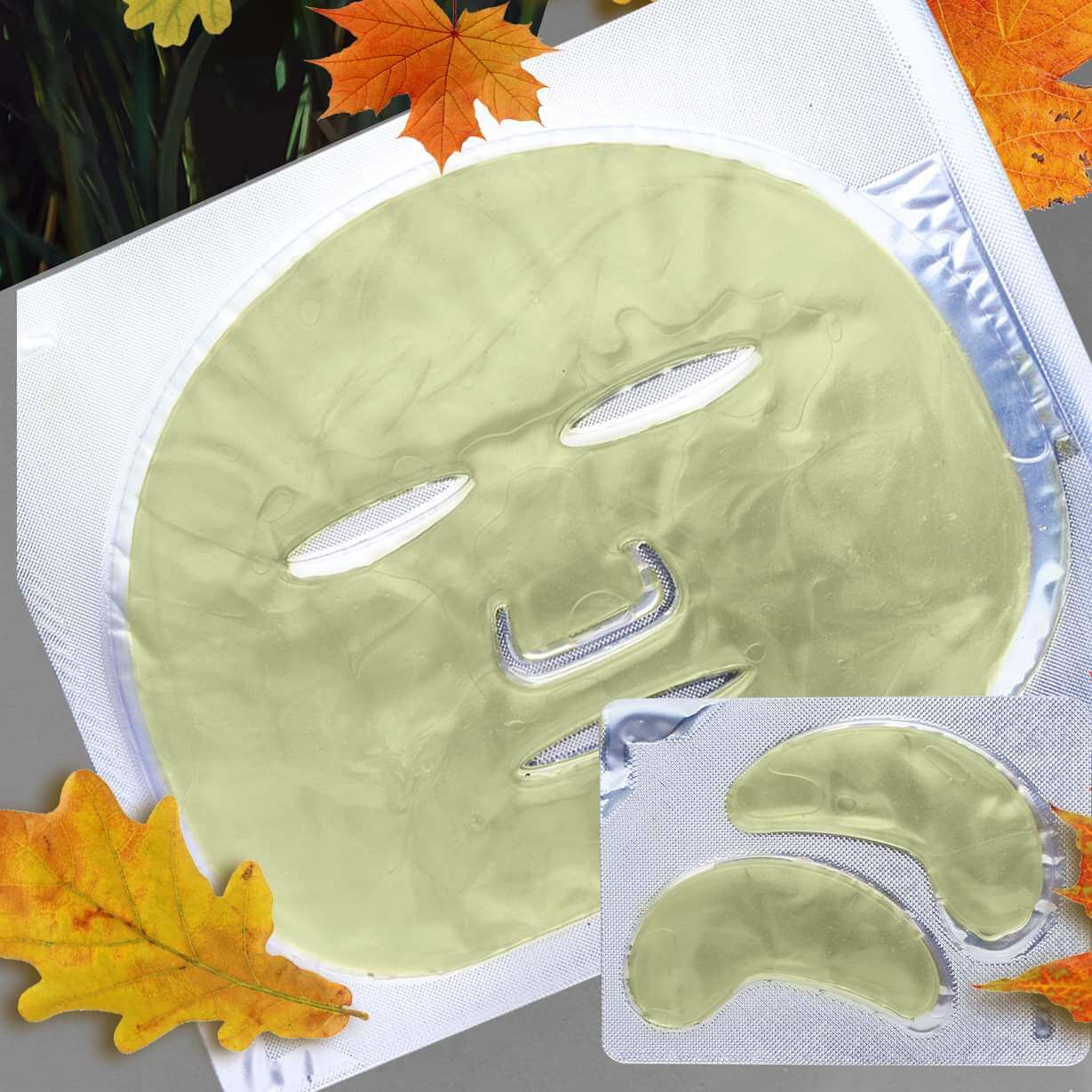 To some, face and eye masks seem like an indulgence. However, if you're dealing with specific skin concerns, such as the appearance of wrinkles under and around the eyes, they can be a game-changer.
Masks contain a highly concentrated blend of targeted ingredients. This is why they should only be used weekly. In fact, some masks are so potent that they should only be used monthly.
By treating your skin to a big punch of superior ingredients, you'll be giving it the boost that it needs to banish the visibility of eye wrinkles.
Of course, the success that you'll experience from using eye masks depends on the mask that you choose. One popular option from Introstem is the Stem Cell Rejuvenation Facial & Eye Mask. This set contains 14 face masks and 14 eye masks. This allows you to pamper both your face and your eye area at the same time, with ingredients that are specifically beneficial to each.
As effective as that mask may be at reducing the look of wrinkles around the eyes, its recommended usage is monthly. Ideally, you should be using an eye mask weekly, and the Lumi-Cell Overnight Mask is a great formula to apply in between.
This mask is especially beneficial for dry skin, which the eye area is prone to. Not only is the skin here thinner, but it also contains fewer sebaceous glands. As a result, it can quickly dry out, which accelerates the appearance of wrinkles. The Lumi-Cell Overnight Mask is packed with hydrating fruit extracts and humectants. Together, they'll leave your skin looking brighter, smoother, and firmer.
Expand Your Weekly Skincare Routine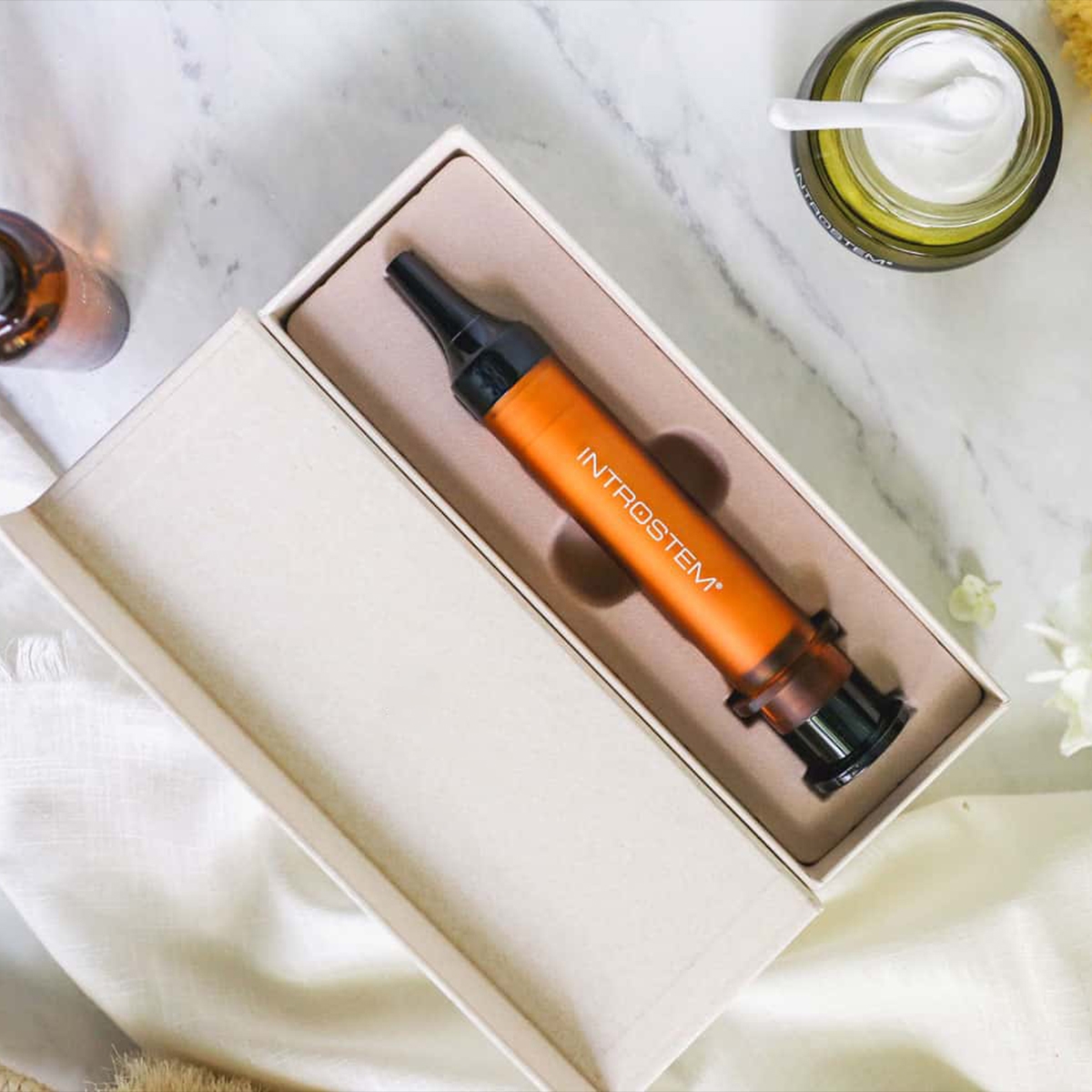 We've already shared products that are ideal for daily use, along with exfoliants and masks designed for weekly use. However, there are other weekly products out there that could significantly benefit your eye area.
One such example is the Introstem Stem Cell Anti-Aging Wrinkle Treatment. This formula has been designed to banish the look of wrinkles. It's safe for use around the eyes and works almost immediately.
This serum is filled with a number of hydrating compounds, including avocado oil, cucumber extract, sweet almond oil, sodium hyaluronate, and squalane. It's also loaded with a number of botanical antioxidants, from grape stem cells to grape seed extract.
Use it regularly and you'll soon find that your eye wrinkles look and feel so much less obvious!
Protect Your Skin From the Sun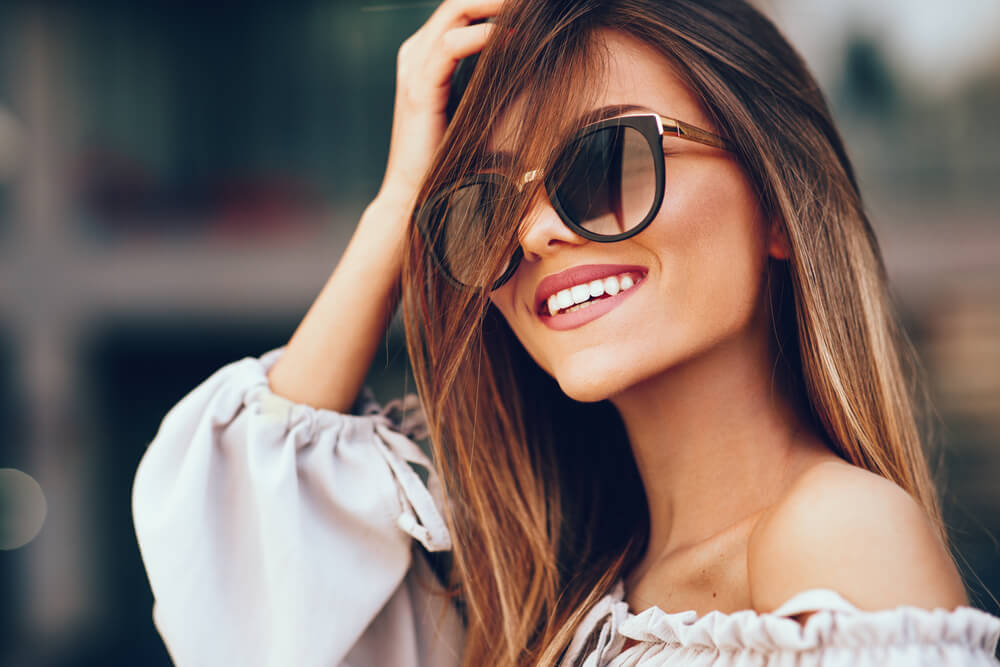 One of the biggest causes of wrinkles is UV damage. As you can see, if you've been wondering how to treat wrinkle under eye, you have plenty of options. However, none of them will work to their full potential unless you're also protecting your eye area from the sun.
The sun's UV rays destroy the protein fibers that give your skin its volume and firmness. To prevent this, you should be applying a broad-spectrum sunscreen to your eye area each and every day.
Ideally, you should be taking sun protection further than sunscreen too. Sunglasses can go a long way in shielding your eye area from UV rays. Wide-brimmed hats can really help too. Even better, not only do these accessories guard against the sun, but they also act as an additional barrier against other environmental stressors, such as pollution and strong winds.
Switch to a Silk Pillowcase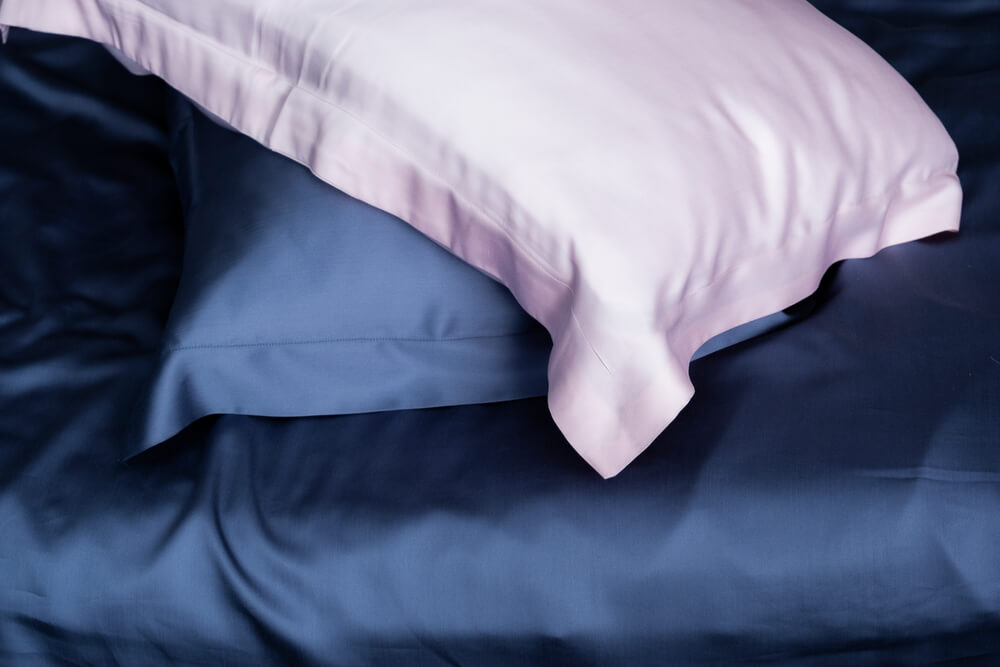 If you sleep on your side, or even on your front, then your pillowcase material is more important than you would imagine.
Each night while you sleep, your face rubs against your pillow. The friction caused by these repeated movements leads to light creases in the skin. When you're young, these creases usually bounce away by the time you roll out of bed. However, with time, they don't disappear in the same way and eventually develop into deeper wrinkles.
How does a silk pillowcase help?
By reducing the friction caused when the pillowcase comes into contact with the skin. Satin works too. The skin easily glides over both materials. This means no pulling, tugging, or friction, and therefore none of the associated sleep wrinkles.
A Healthy Lifestyle is Everything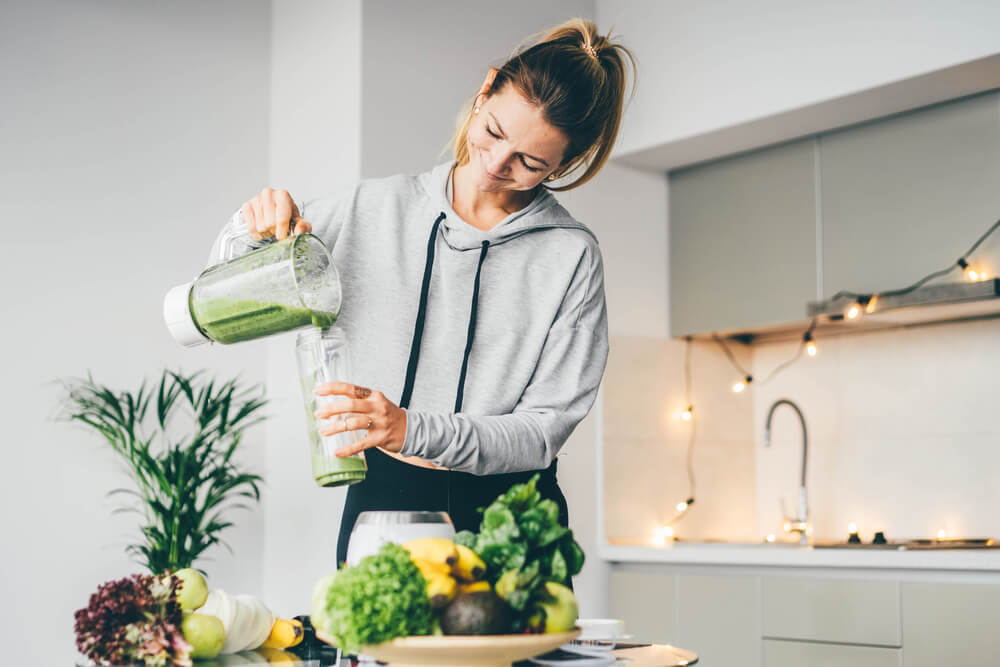 Your lifestyle has a huge impact on how your skin ages. Certain habits, such as smoking and excessive drinking, accelerate the aging process. Smoking is particularly damaging as not only does it suffocate skin cells, but each time you take a puff, you likely squint your eyes. This leads to wrinkles forming around the eyes.
On the other hand, practice a healthy lifestyle and your skin will glow. A fresh, balanced diet combined with plenty of exercise will do wonders for your skin.
Even better, it's never too late to make positive changes. Whether you only have fine lines around your eyes or you're already seeing deeper wrinkles, a big part of knowing how to treat wrinkle under eye comes from living a healthy lifestyle.
Consider Professional Treatments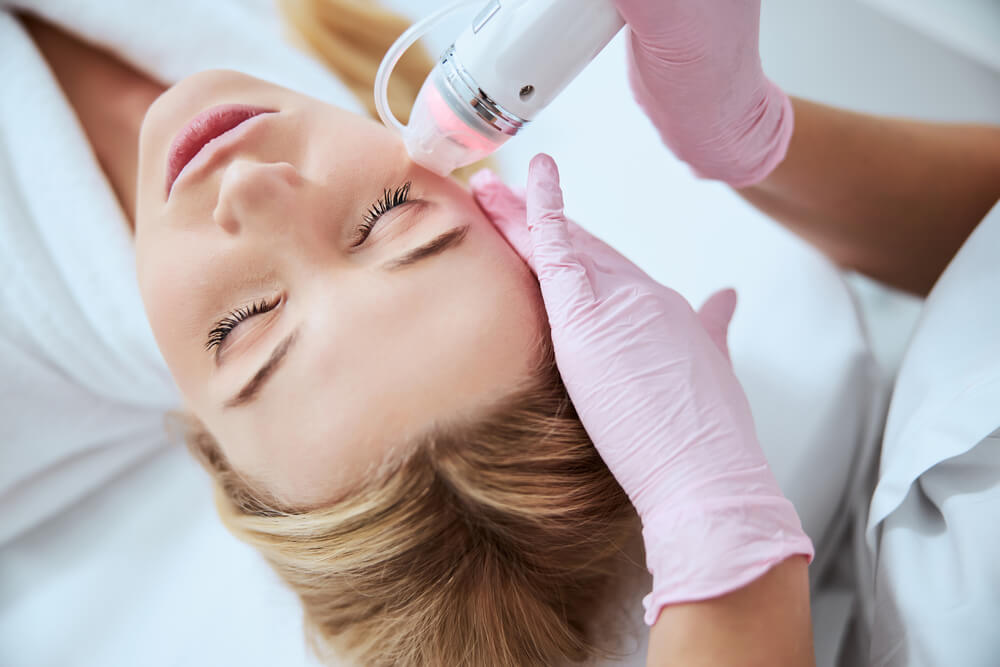 If you've already tried all of the above but your wrinkles are too deep to respond to topical products, then it may be time to speak to a professional. There are plenty of treatments out there designed for eye wrinkles, and not all of them are invasive.
Sure, some of the most popular make use of needles. Botox, fillers, and microneedling are just a few examples. However, there are also plenty of other options, such as LED therapy and radio frequency treatments. All of these are great for smoothing away the visibility of eye wrinkles, so speak to your dermatologist if you would like to know more.
Summary
Hopefully, you're now able to put a solid plan in place when it comes to diminishing the look of your eye wrinkles. Pick and choose from the options above, combining them whenever possible, and it won't be long before your eye area appears smoother, firmer, and wrinkle-free.
Click here to shop more bestselling stem cell-infused skincare products from Introstem.