Got big plans for New Year's Eve?
If so, chances are that you'll want to look your very best, and the appearance of your skin plays a big part in this. To help make sure that your skin is glowing as the clock hits midnight, Introstem is here to share an  8-step new year's skin routine.
Step 1: A Shower & a Cleanse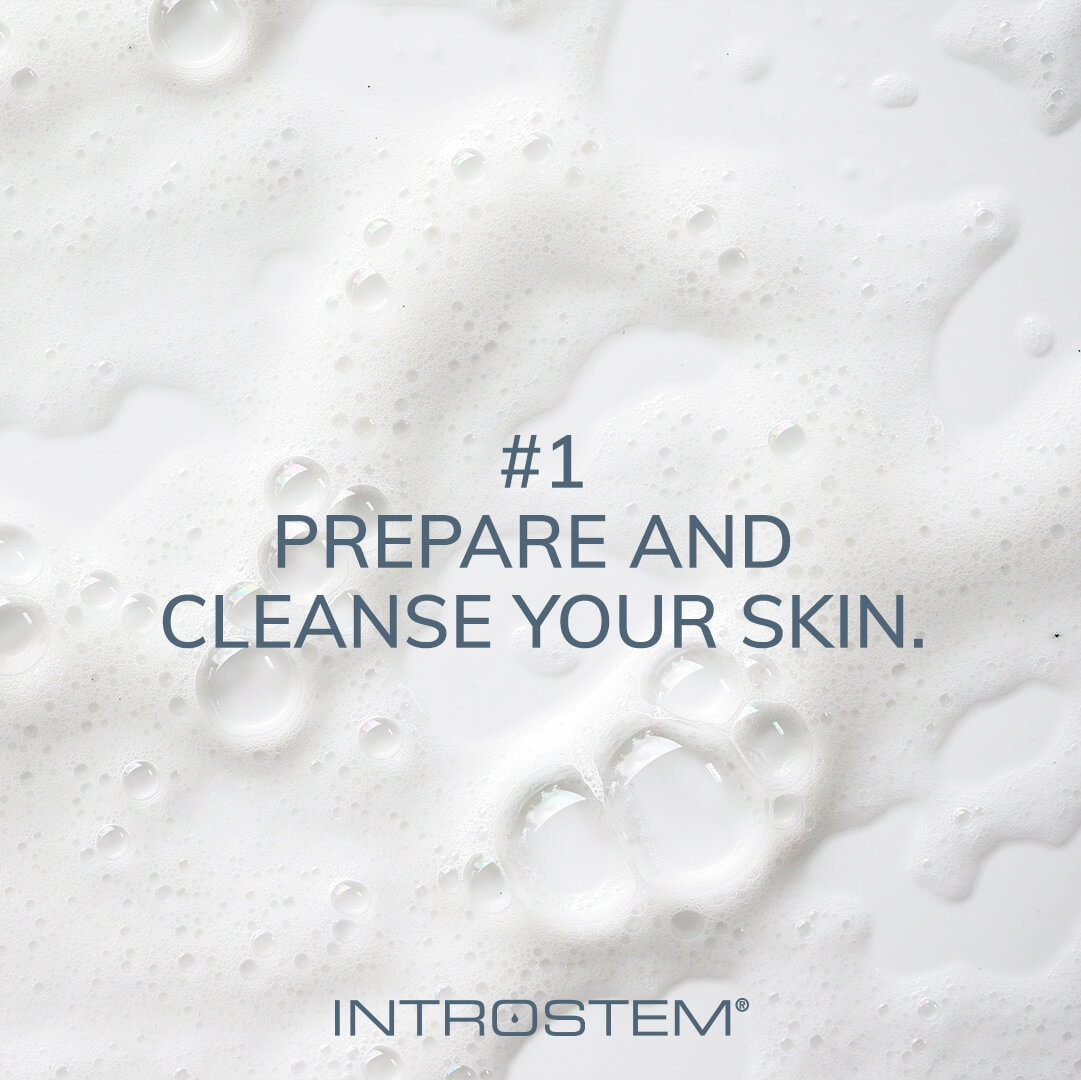 Before you begin to do anything to your skin, it's important to make sure that it's clean. This applies to both your face and your body. Sure, depending on your outfit, your body may not be on show tonight, but you'll still feel so much more confident when you know that both your face and your body look and feel amazing.
So, begin by stepping into the shower. Keep the water temperature lukewarm rather than hot, since hot water strips the skin's barrier. Start by cleansing your body, and then follow this up with a body scrub.
Then, move on to cleansing your face. For a pre-party new year's skin routine, we'd recommend using the Introstem Stem Cell Mousse Cleanser. It's powerful yet kind to the skin, thanks to its infusion of argan oil, aloe leaf extract, calendula extract, and grape stem cells. It also contains coconut-derived cleansing agents, rather than super-harsh chemicals.
Step 2: Moisturize Your Body While Your Skin is Still Damp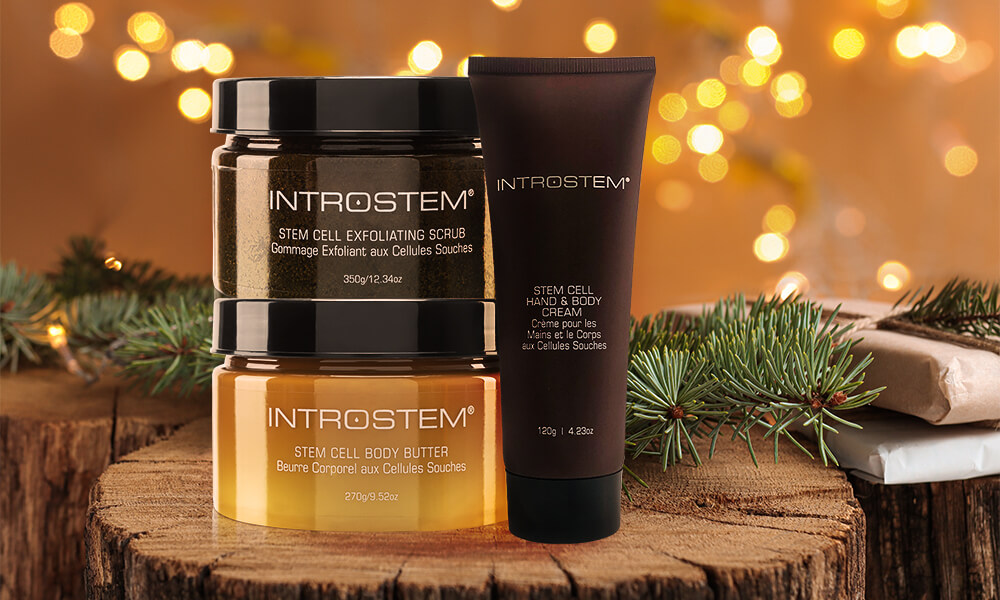 Now that you're out of the shower, give your body a quick pat down with a soft towel. However, don't try it completely.
While your skin is still damp, apply a layer of a body moisturizer. This will form a seal over the top of the water molecules on your skin. As a result, instead of evaporating, they'll sink into your skin, giving your skin cells some extra hydration.
If your skin has been feeling dry lately, go with a body butter, rather than a light cream or lotion. A formula that's thick and rich, such as Introstem's Stem Cell Body Butter, would be ideal. With a shea butter base, this blend is highly moisturizing yet sinks into the skin quickly. It won't leave you feeling greasy! Instead, your skin will look and feel soft and supple.
If you'd prefer to use a lighter formula, take a look at the Introstem Stem Cell Hand and Body Cream. This cream contains goat milk, an ingredient that not only deeply moisturizes the skin, but also leaves it feeling soothed and balanced.
Step 3: Exfoliate Your Face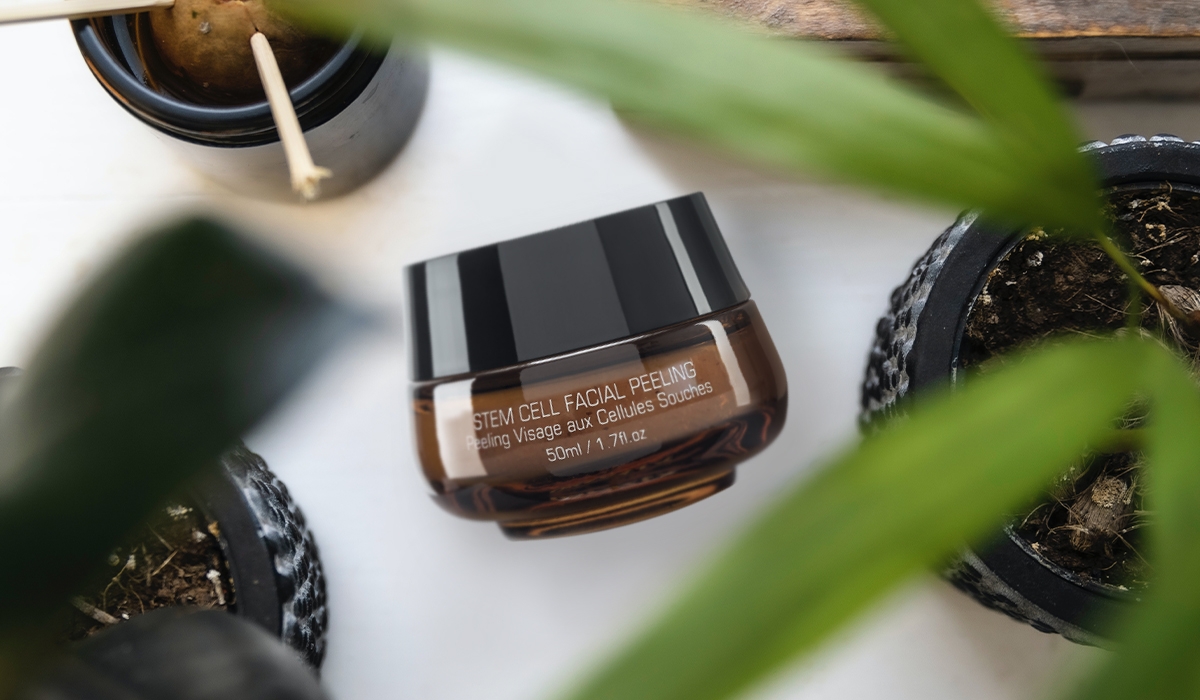 With your body taken care of, it's now time to concentrate on your face, and this starts with exfoliation. A good exfoliant will clear your skin of dead skin cells. It'll remove the rough and dull outer layer that's detracting from your natural glow, leaving your skin looking utterly radiant.
Of course, since you have a big night planned, make sure that you don't use an overly harsh exfoliant. Those powerful acids or your favorite abrasive face scrub may do the job on a regular day, but when it comes to your new year's skin routine, pick an exfoliant that won't aggravate your skin in any way.
Need a recommendation? We love our Stem Cell Facial Peeling. This innovative product is like a cross between exfoliating with acids and exfoliating with a scrub.
It contains mandelic acid, which is an alpha-hydroxy acid. However, it's the mildest one out there. With a large molecular size, it doesn't penetrate to the same extent as other AHAs, yet is still great at exfoliating the skin.
It works even better when combined with bamboo stem powder, which you'll also find in our facial peel. It's gently abrasive, enabling it to easily dislodge stubborn dead skin cells.
You'll also find several other plant extracts and antioxidants in this peeling gel. From green tea extract and grape stem cells to vitamins A, C, and E, this action-packed exfoliant is perfect for your new year's skin routine!
Step 4: Apply a Face Mask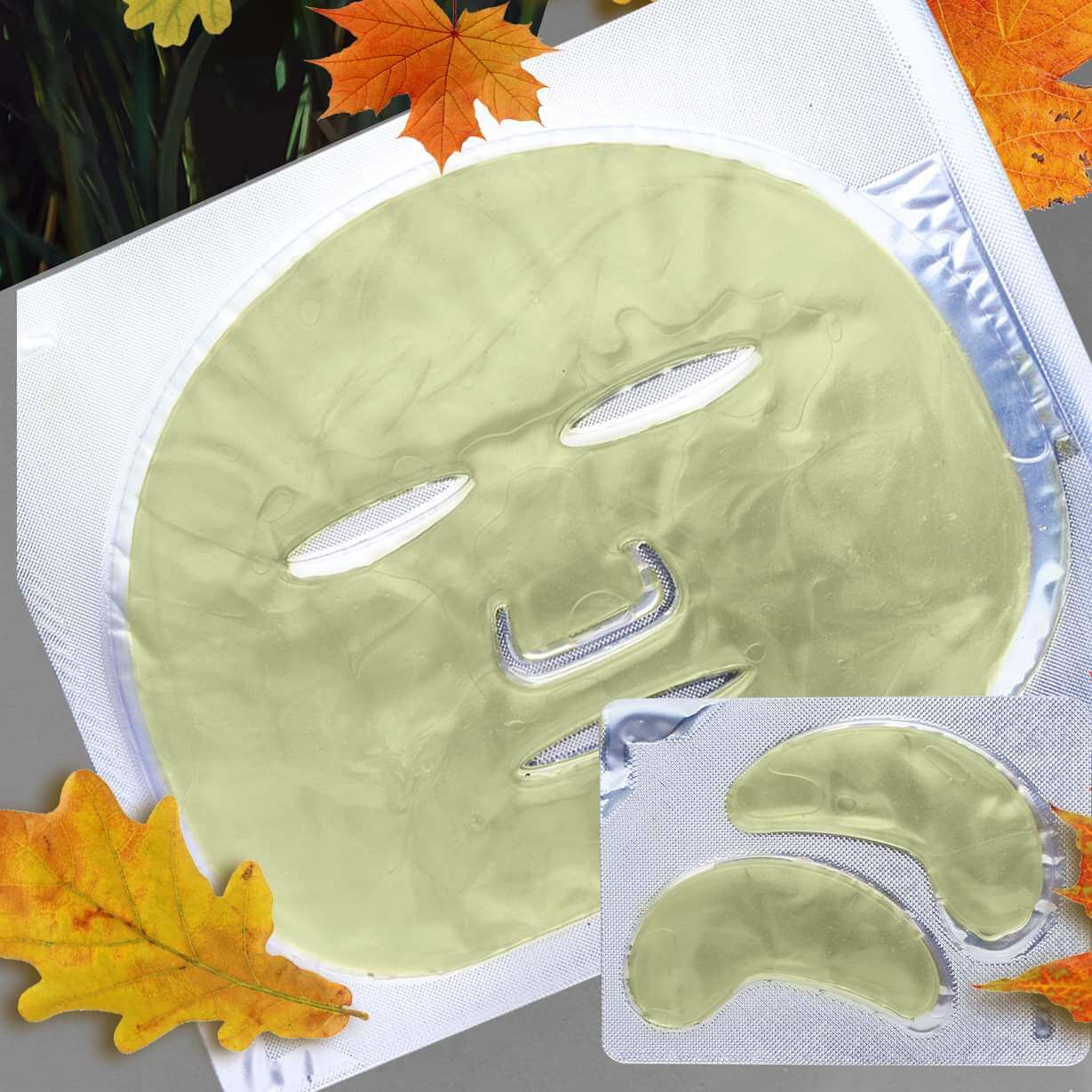 Ready for some indulgence? It's time to apply a face mask. Pick one that will leave your skin looking instantly glowy. After all, that's the main aim of this new year's skin routine!
Sheet masks usually tend to be good for this. They're also simple to use and don't create a mess. No one wants to be dealing with that on New Year's Eve!
If you'd like to treat yourself to a special face mask for the new year, check out our Stem Cell Rejuvenation Facial & Eye Mask. This is a set of separate face and eye masks. We've included 14 of each, so that you can use them monthly for a year, with two extras for special occasions. And we'd definitely agree that New Year's Eve is a special occasion!
The purpose of this mask is to rejuvenate the complexion. It does this in a few ways. Firstly, it's incredibly hydrating. This is thanks to ingredients such as sea algae extract, aloe, and collagen. By hydrating the skin, this mask immediately gives the complexion a plumper and firmer-looking finish.
The addition of silver and mica enable this mask to brighten the appearance. Discoloration and other blemishes will look less noticeable with these ingredients on your side!
As with all Introstem products, this one also contains grape stem cells. This is an ingredient packed with antioxidants. Use it regularly and it'll help reduce the appearance of damage while keeping your skin looking smooth and youthful.
Step 5: Smooth Away the Appearance of Wrinkles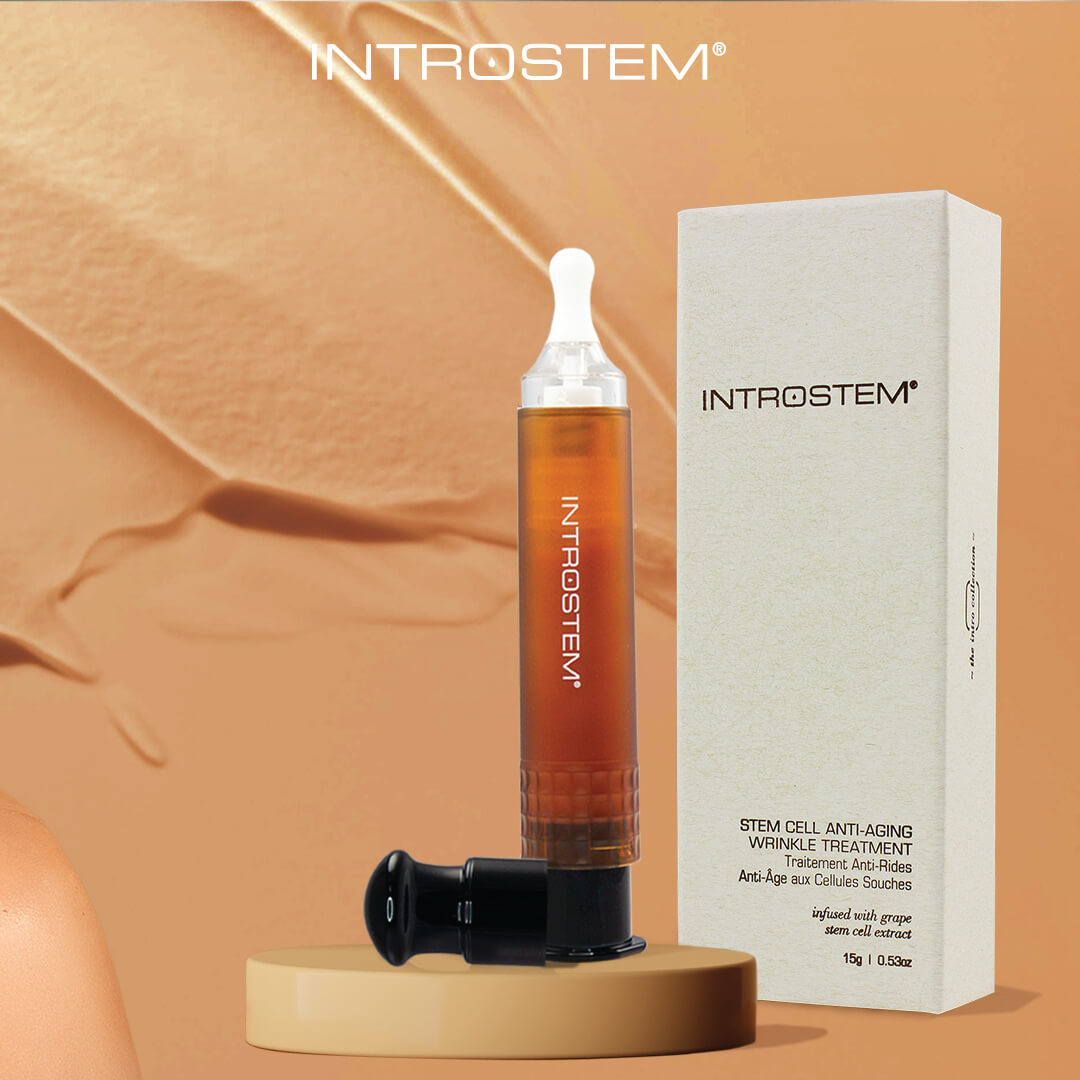 Odds are that you want your face looking smooth, firm, and wrinkle-free for New Year's Eve. Well, Introstem has some good news for you. Our Stem Cell Anti-Aging Wrinkle Treatment can give you exactly that.
This product is one of our bestsellers, and it's easy to see why. It works almost instantly to transform the appearance by fading the visibility of fine lines and wrinkles. You can use it anywhere on your skin where you have noticed wrinkles, be it your forehead, around your eyes, or near your mouth.
The unique applicator enables you to apply the solution directly to each targeted wrinkle. Once you do, it'll quickly take effect to leave you with younger-looking skin.
How does it work?
It all comes down to some very special ingredients. Acetyl hexapeptide-8, DMAE, and sodium hyaluronate take care of the appearance of wrinkles, while avocado oil, grape seed extract, squalane, and cucumber extract give the skin a fuller and brighter finish.
Since we've also included a few ingredients to target the appearance of aging in the long run too, we'd recommend using this product weekly.
Step 6: Apply a Vitamin C Serum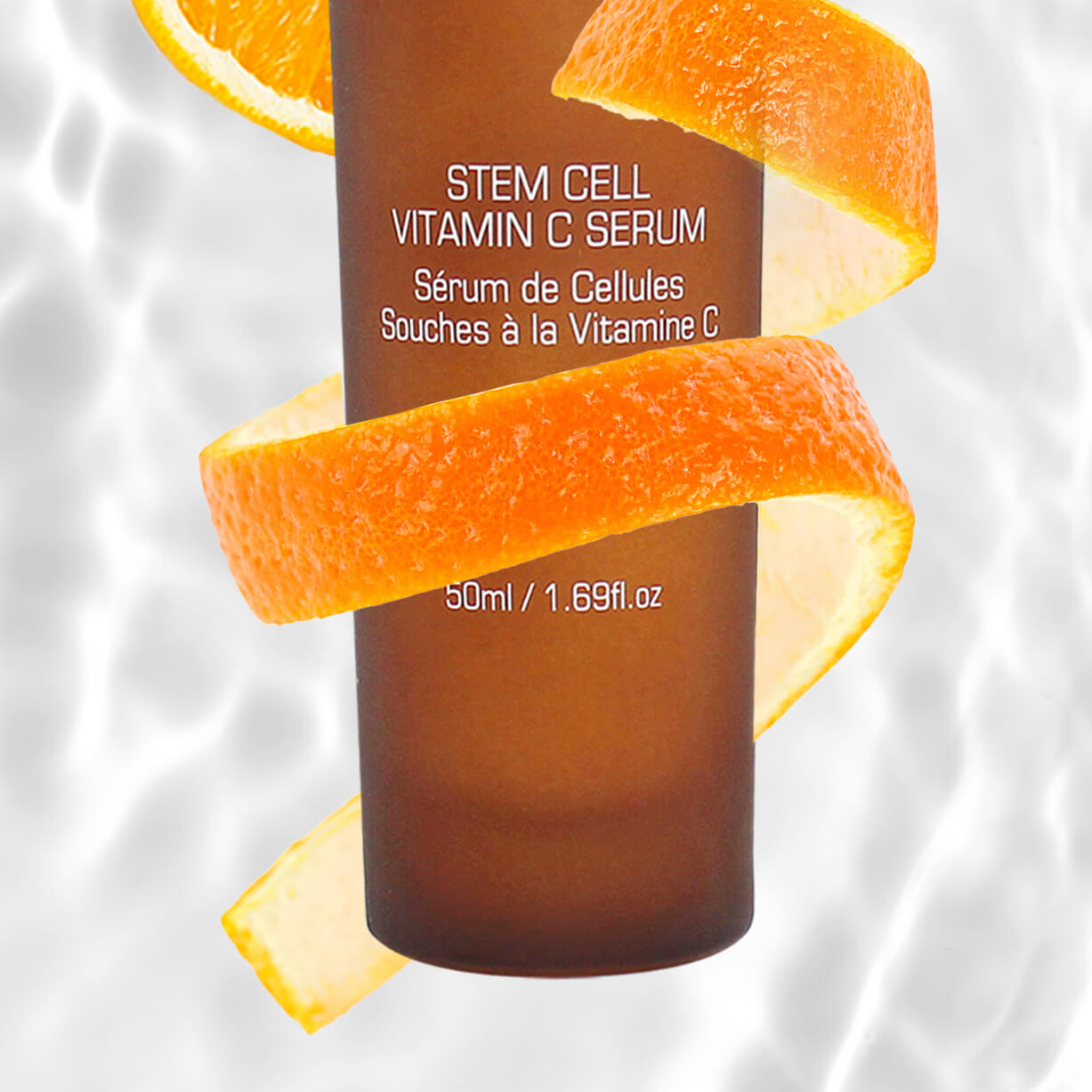 Every skincare routine needs a good vitamin C serum, and this new year's skin routine is no exception.
Vitamin C is quite the wonder ingredient because it does so much for the skin. It tightens the look of sagging skin, plumps away the appearance of wrinkles, fades the visibility of discoloration, brightens the complexion…the list goes on! It's easy to see why this is an ingredient that dermatologists recommend to just about everyone.
If you don't yet have a go-to vitamin C serum, give Introstem's Stem Cell Vitamin C Serum a try. This potent formula contains two forms of vitamin C, enabling you to double up on this antioxidant's benefits. We've also added in vitamin A and E to round off vitamin C's offerings.
With the addition of grape stem cells and a variety of botanical oils, this lightweight serum will give your skin a dewy radiance.
Step 7: Tap on an Eye Cream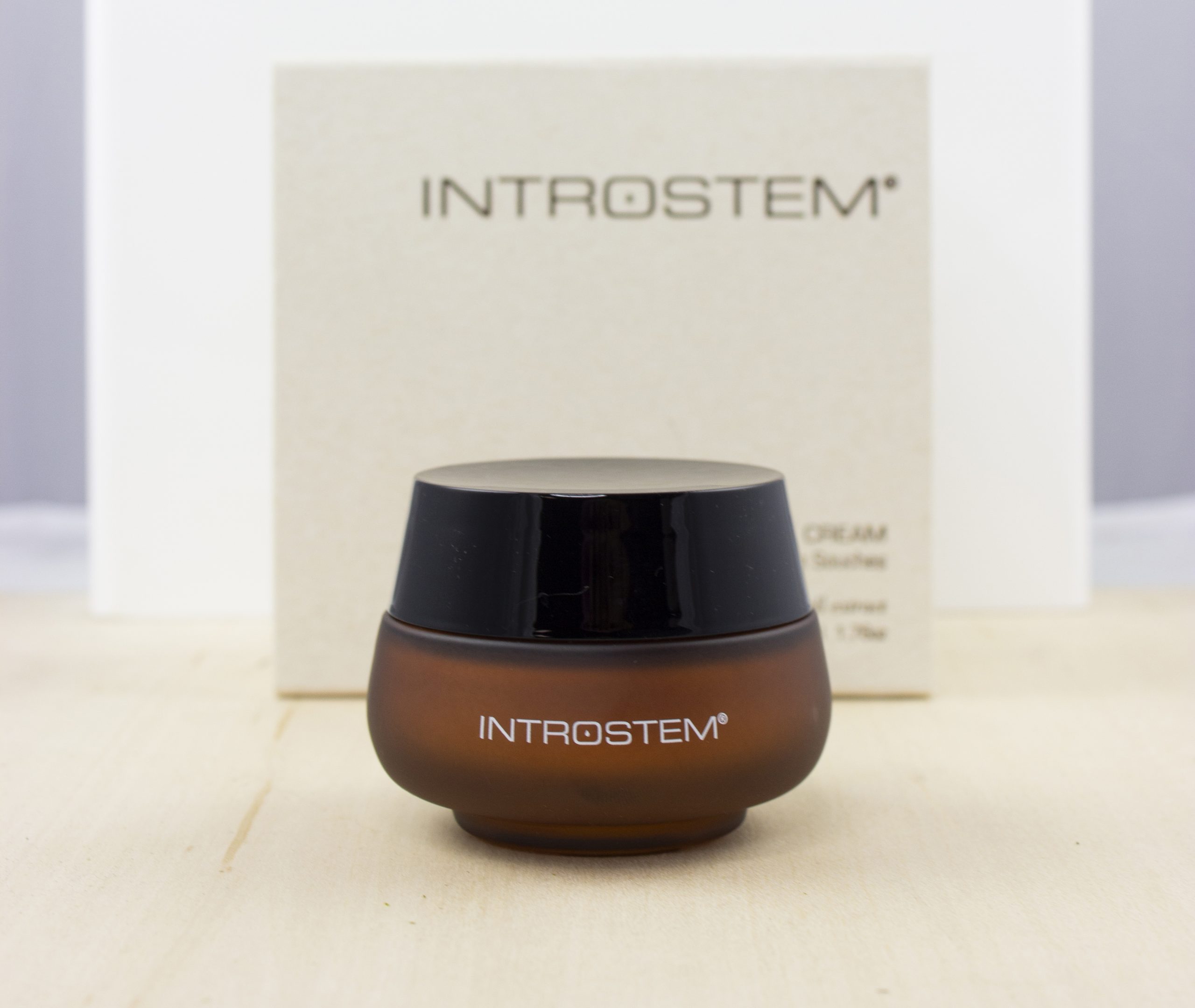 Late nights can cause the eye area to look shadowed and tired, which is not what you want on New Year's Eve! So, when it comes to your new year's skin routine, make sure that you've included an eye cream in the mix.
An eye cream will contain moisturizing ingredients that are suitable for the delicate skin around the eyes. This area needs to be treated with extra care, which is what a good eye cream will do.
Ideally, the eye cream that you use in your new year's skin routine will also contain ingredients that revive and perk up the look of the skin. After all, your skin should look energized when bringing in the new year!
If your current eye cream doesn't quite meet the mark, our Stem Cell Rejuvenating Eye Cream can help. With vitamins, caffeine, antioxidants, collagen amino acids, and more, this moisturizing blend will give your eye area a bright and renewed look that'll last you through the night!
Step 8: Moisturize Your Face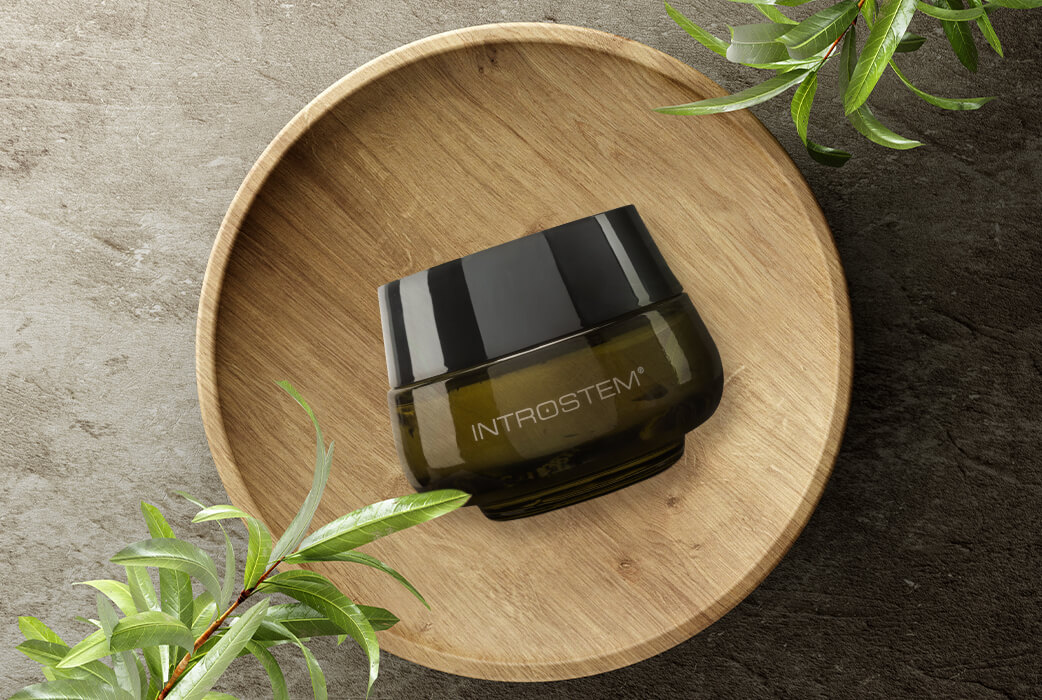 Now for the final step of your new year's skin routine; moisturizing. While some of the other steps that we've featured are not absolute essentials, moisturizing shouldn't be skipped out on, no matter your skin type.
Not only does moisturizing help your skin with moisture retention, leaving it looking plump and healthy, but it also locks in all of the ingredients that you've already applied. And if you've been following this new year's skin routine to a T, then the ingredients that you've applied already are well worth sealing in!
Here at Introstem, we have a few different moisturizers available. One of our bestsellers is the Hydro Face and Neck Cream. Why? Because of how it firms, lifts, and revives the look of the skin, which is ideal for New Year's Eve!
Although this cream contains some rich ingredients, it's a lightweight blend that all skin types love. It contains a number of different humectants, vitamins, and botanicals, all of which were specially chosen to enhance the complexion in numerous ways.
Reviews for the Hydro Face and Neck Cream confirm that this formula really works when it comes to adding radiance to the complexion. Even better, it also helps to reduce the appearance of fine lines and wrinkles, which will give your skin a smoother and more youthful finish for the big night. It'll also make it much easier for you to apply makeup over the top – your makeup products will glide onto your skin beautifully when they have our Hydro Cream as their base!
The Ultimate New Year's Skin Routine
While not all of the steps that we've featured above are absolute essentials, your new year's skin routine should offer some room for indulgence. Not only will this enable you to start the new year off feeling pampered and cared for, but it'll also ensure that your skin looks and feels its very best throughout the celebrations.
Click here to browse more of Introstem's bestselling skincare products.