These days, exfoliants come in so many different shapes and forms. From high-potency serums to exfoliating night creams to good ol' fashioned face scrubs, there's an endless amount of choice.
So, how do you know which exfoliant would be best for your skin?
That depends on a few things, including your skin type and the skin concerns you're hoping to target. There aren't many exfoliants that are suitable for all skin types, which is why we at Introstem couldn't resist creating one of our own.
Today, we're going to take a closer look at facial peeling gels. How do these wonder exfoliants work, and are they something that would benefit your skin? We'll also share a behind-the-scenes look at Introstem's very own version of an exquisite facial peeling gel.
What is a Facial Peeling Gel?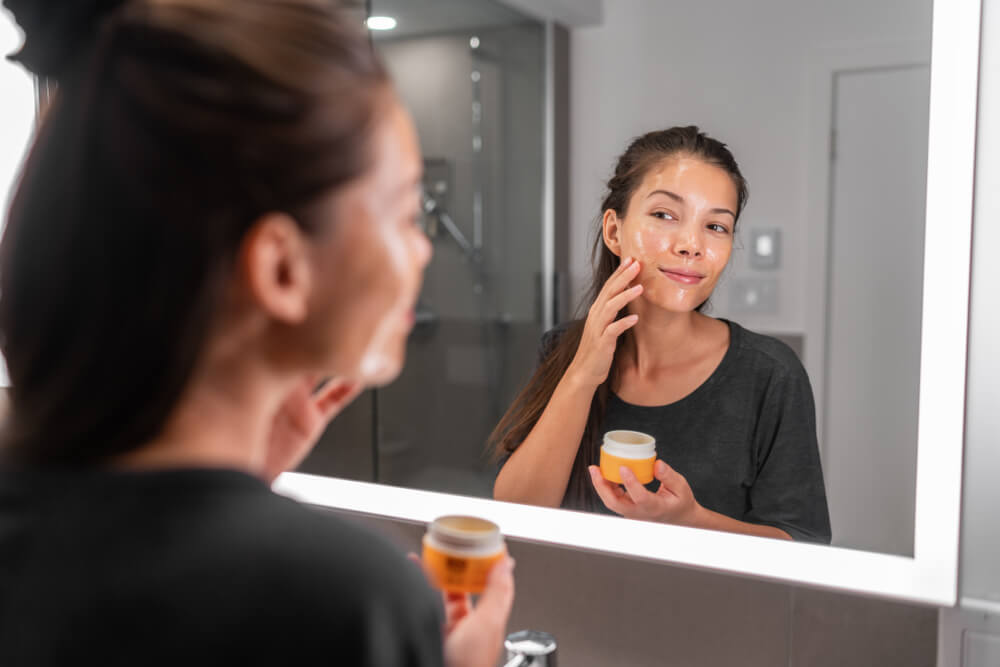 Facial peeling gels are designed to do the same thing as other exfoliants – eliminate dead skin cells to reveal the brighter-looking skin beneath.
Where exfoliants differ is in how they go about accomplishing that goal. Face scrubs physically scrub them away with abrasive ingredients, which can sometimes leave the skin feeling sore and irritated. On the other hand, potent acids dissolve the glue that holds those dead cells to the surface of the skin, allowing them to fall away.
When it comes to facial peeling gels, these silky solutions form tiny clumps when they come into contact with the sebum on your skin. As you roll these around on your skin, you pick up dead skin cells, along with dirt and other impurities. This leaves your skin feeling refreshed and rejuvenated, yet perfectly exfoliated!
What are the Benefits of Using a Facial Peeling Product?
As mentioned above, face scrubs can be quite abrasive. They can often exacerbate sensitivities, especially if you accidentally scrub a little too hard.
Chemical exfoliants are gentler, but finding the right match for your skin can be tricky.
This is why the simplicity of a facial peeling gel that's suitable for all skin types is so appealing. Although it still physically dislodges dead skin cells from your skin, the agents that do this feel soft and squishy in nature, so there's no risk of micro-tears.
Plus, facial peeling gels just feel so satisfying to use! Trust us, if you've never tried one, it's worth it for the unique experience alone.
The Introstem Stem Cell Facial Peeling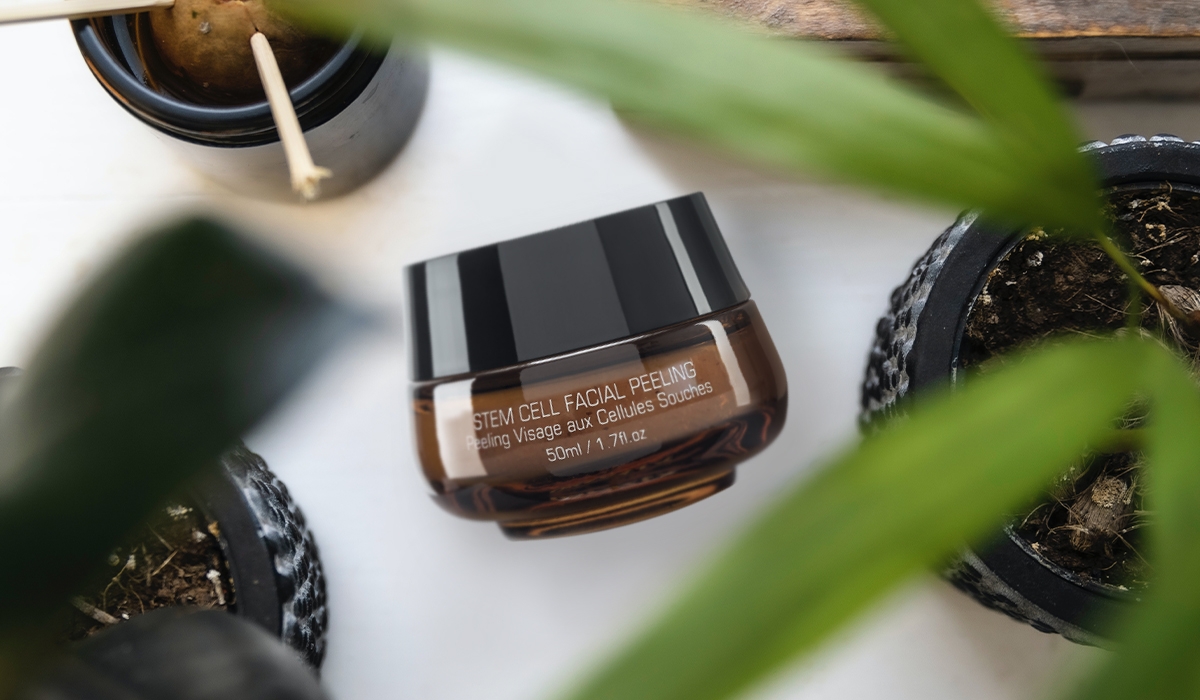 Ok, it's time to meet what we like to believe is the best facial peeling product out there; the Introstem Stem Cell Facial Peeling. It'll cleanse and exfoliate your skin without removing too much sebum, leaving your skin feeling perfectly balanced yet deeply rejuvenated.
What makes this facial peeling product so great?
Take a look at some of its key ingredients and you'll soon understand just that:
Bamboo Extract Powder
Bamboo extract powder is a key component of this formula. It helps the gel to gently exfoliate the skin without causing any harm.
Bamboo is also loved for how it leaves the skin feeling rejuvenated.
Mandelic Acid
Mandelic acid is another ingredient that gives our facial peeling gel its exfoliating properties.
This almond-derived ingredient is an alpha-hydroxy acid, but don't let that concern you. Due to its large molecular size, mandelic acid isn't able to penetrate as deeply into the skin as the other hydroxy acids, making it significantly gentler and suitable for even sensitive skin.
Grape Stem Cells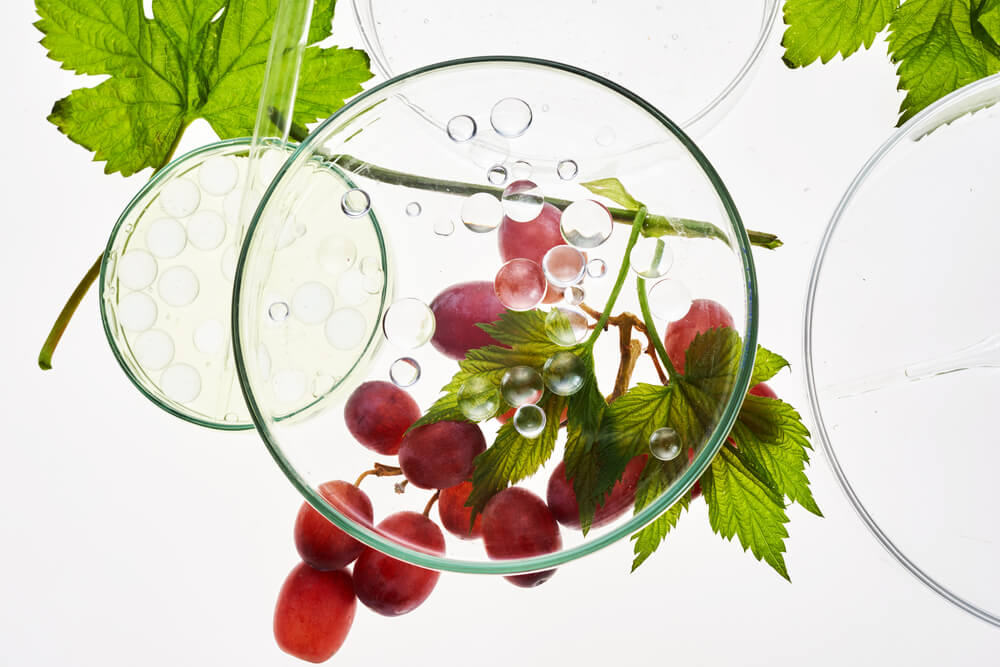 Our signature ingredient here at Introstem, grape stem cells bring with them antioxidant capabilities.
Not only will they help to reduce the appearance of fine lines and wrinkles, but they'll give your skin a firmer, tighter, and brighter look too.
Vitamin C
Any good exfoliant will leave the skin looking brighter, and ours does just that. However, we didn't want to settle for just a temporarily bright look – we wanted to improve how bright the skin appears in the long run too, which is why we added vitamin C to our facial peeling product.
This antioxidant not only brightens the appearance, but it'll also leave your complexion looking smoother and tighter too.
Vitamin A
One of the most-loved ingredients in the industry for how it can reduce the visible signs of skin aging, we simply had to include some vitamin A into this formula as well.
There are many forms of vitamin A out there, some being infamous for their irritating side effects. However, retinyl palmitate, which is the form that you'll find in our facial peeling product, is the gentlest of them all and won't cause your skin any problems.
Vitamin E
The final addition to this formula's impressive vitamin roster, vitamin E is a must-have for leaving the skin feeling moisturized and fortified.
It's a great vitamin for soothing the feel of the skin, making it the ideal choice in a facial peeling formula.
Green Tea Leaf Extract
Another must-have classic for diminishing the visibility of wrinkles, green tea extract is also known for its antioxidant prowess.
This botanical will also help with reducing the appearance of sun damage. This can go a long way in making a person look years younger!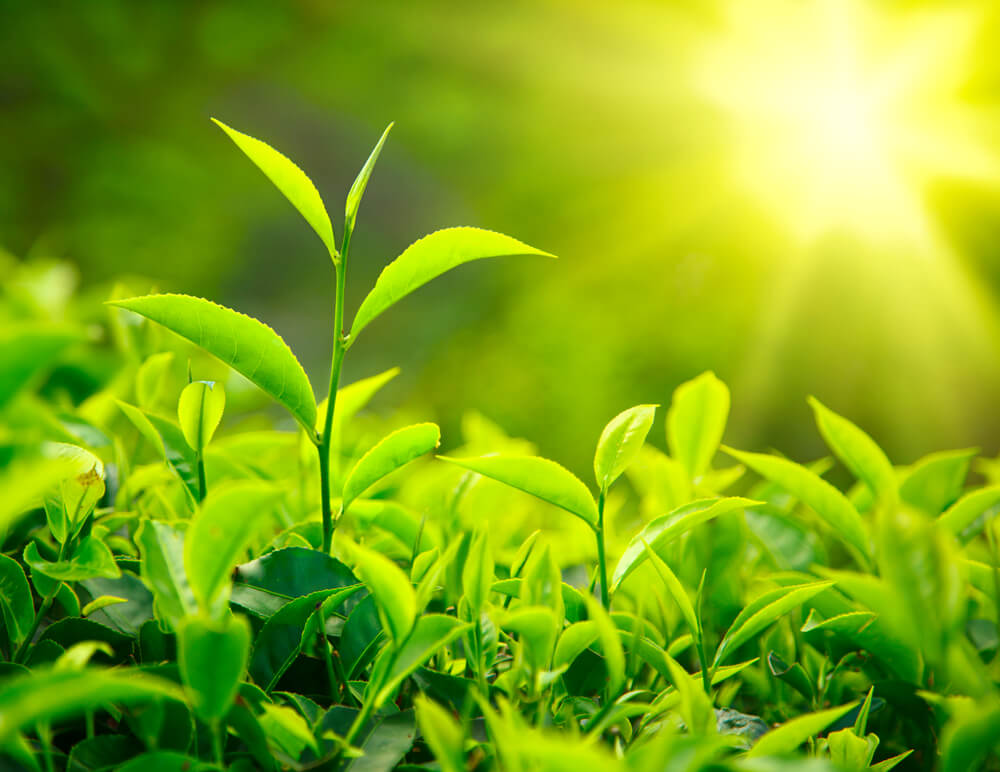 How to Use a Facial Peeling Gel
If you've never used a facial peeling gel before, then you may be feeling intimidated. However, don't be – this product really couldn't be simpler to use.
While some exfoliants are best applied to damp skin, the opposite applies to facial peeling gels. We always recommend starting off with dry skin – results will be so much better!
Use a spoon to scoop out a small amount of the facial peeling gel from the jar. Alternatively, use your fingers, but make sure that they're clean and dry.
Then, gently massage the gel into your skin in circular motions. Do this for about 30-60 seconds, before rinsing the gel off.
Can You Use a Facial Peeling Gel on Your Body?
We know, we know – having to invest in separate products for your face and body can be a pain. However, there's a reason why this is recommended, and it's a good one…
The skin on the body is significantly thicker than the skin on the face. As a result, products designed for the delicate skin on the face won't pack enough of a punch to produce noticeable changes to the skin on the body. For this thicker and tougher skin, you'll need a completely different formulation of ingredients.
For this, we'd recommend the Stem Cell Exfoliating Scrub. This salt scrub feels ultra-refreshing when massaged into the skin. It's powerful enough to effectively exfoliate the skin on the body, yet won't cause it any harm.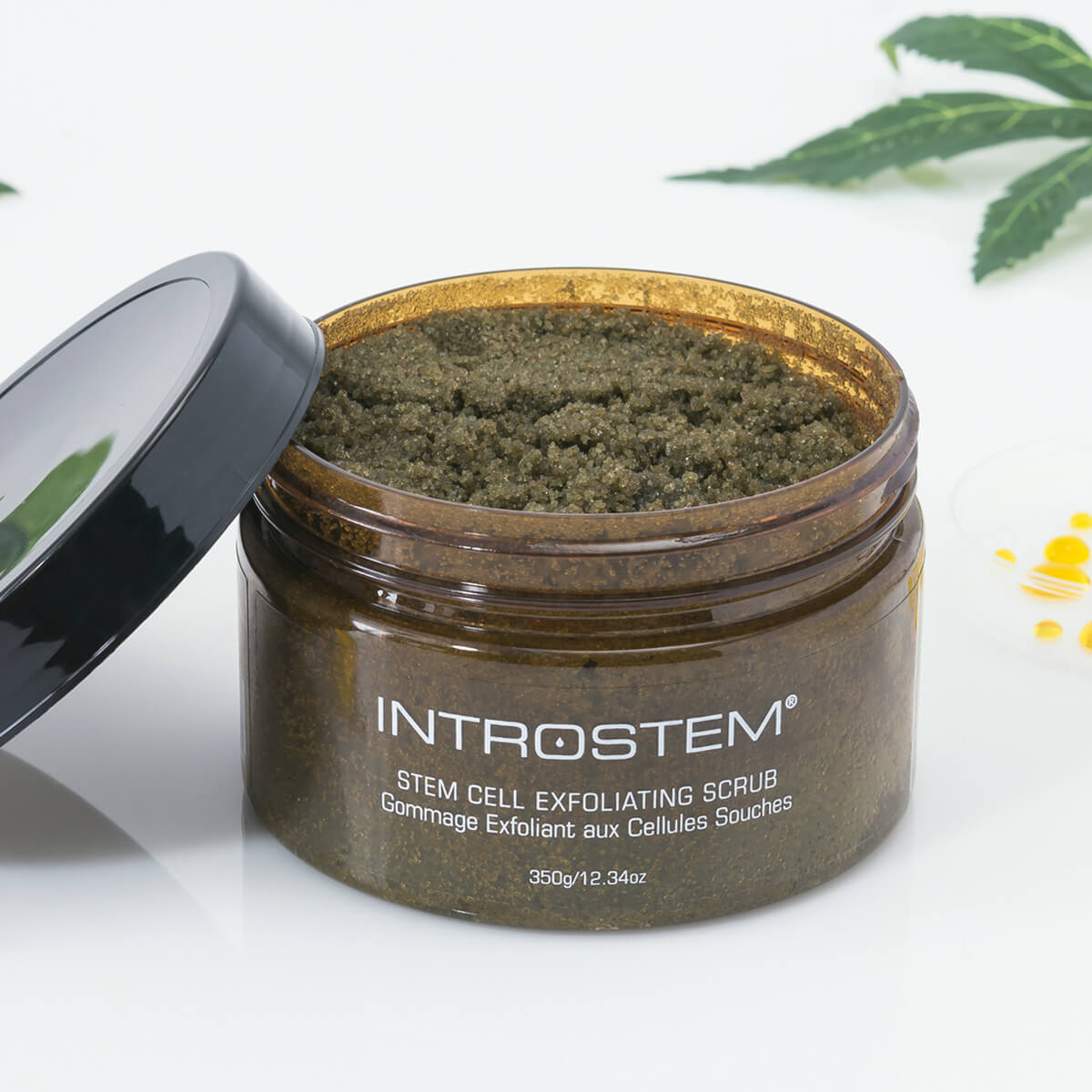 Where Does a Facial Peeling Gel Slot Into a Skincare Routine?
Ready to give facial peeling gels a try but not sure where in your routine to use one?
Here's what Introstem would recommend:
Start Off With a Cleanser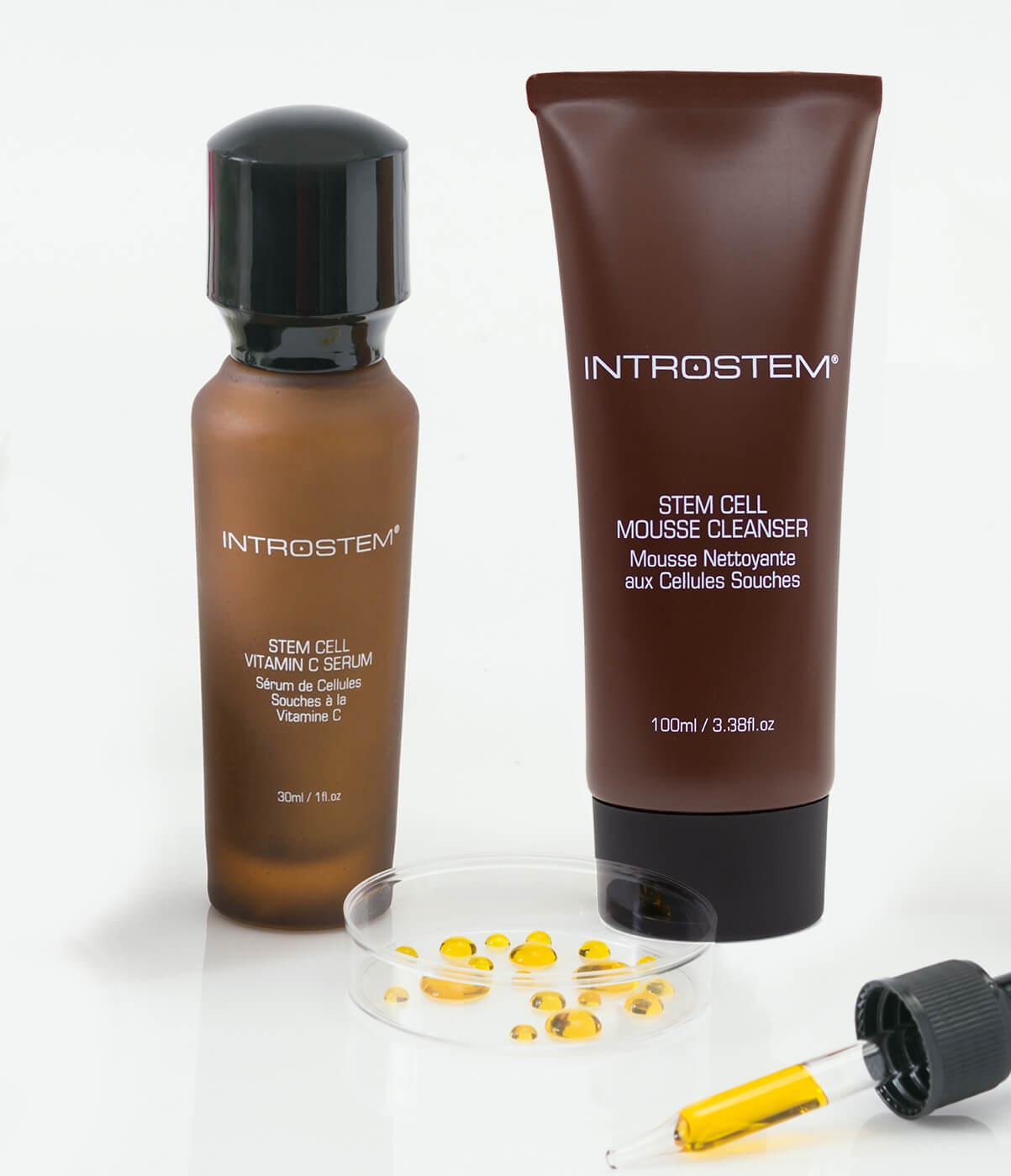 While our Stem Cell Facial Peeling does have cleansing capabilities, we would still recommend cleansing your skin before applying an exfoliant.
Why?
Because a layer of dirt, oil, and other impurities sits over the surface of your skin. Sure, your exfoliant will remove this, but this means that all of those skin-loving ingredients won't actually have the opportunity to come into contact with your skin.
By cleansing first and removing that unwanted layer, you'll be applying your facial peeling gel directly to your skin, allowing it to have more of an effect.
The best cleanser to use with our facial peeling gel? We'd have to go with the Stem Cell Mousse Cleanser. It feels decadently soothing yet provides a satisfying cleanse, leaving your skin feeling perfectly prepped for your facial peeling gel.
Apply Your Facial Peeling Product
Now that your skin has been cleansed, it's time to apply your facial peeling product.
However, like we said, a facial peeling gel should be applied to dry skin. So, make sure that you have thoroughly, but gently, dabbed your skin dry after cleansing.
Once you have rinsed your facial peeling product off, then dab your skin dry once again.
Apply a Toner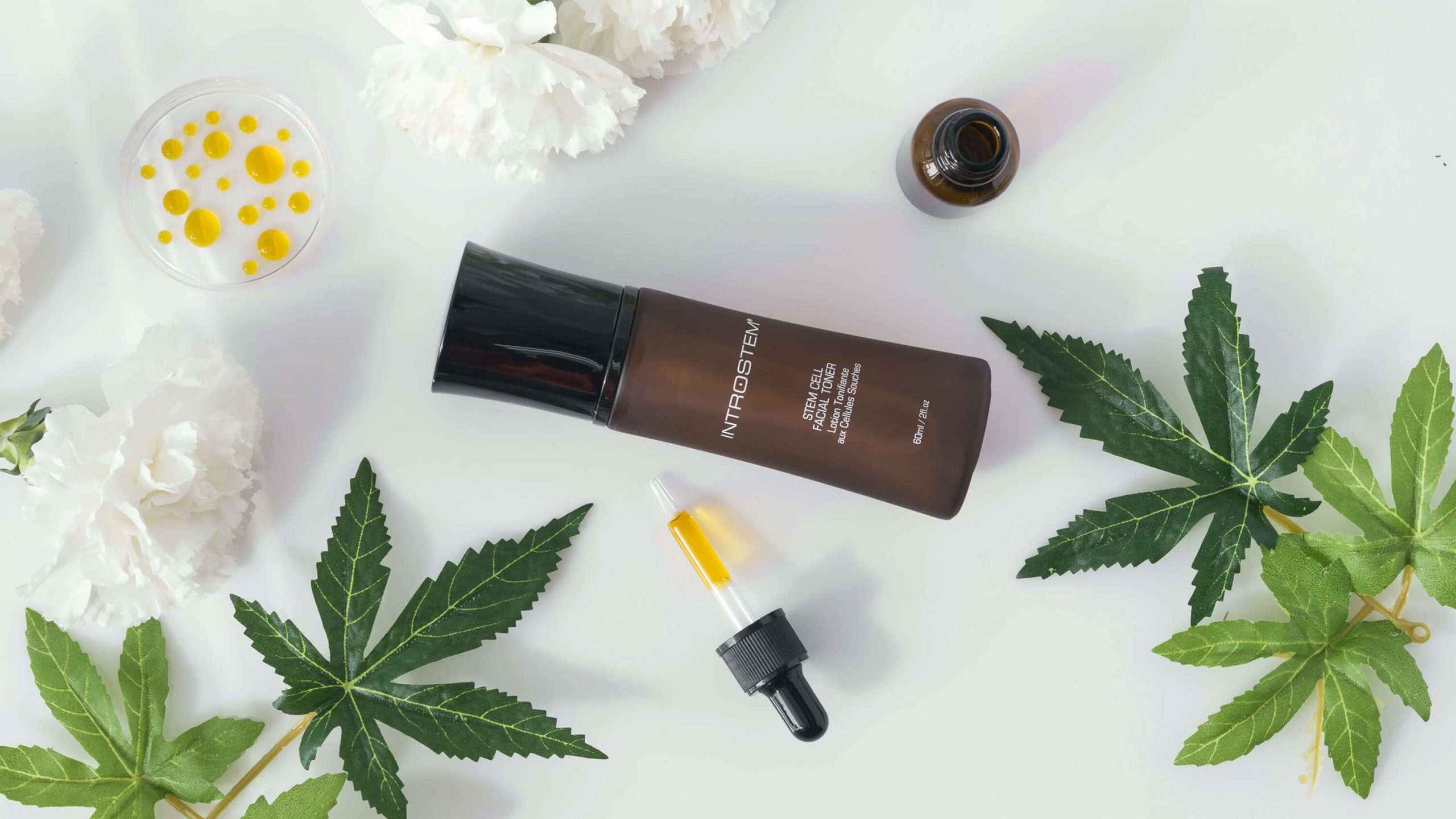 All of those cleansing agents that your skin has just come into contact with may have left it feeling a little off-balance.
To rectify this, turn to a toner, such as the Introstem Stem Cell Facial Toner. This cooling formula will leave your skin feeling balanced, refreshed, and ready for the next step of your skincare routine.
Apply a Serum
Now that your skin is freshly exfoliated, it's going to be so much more receptive to any other products that you apply. So, now is the perfect time to pat on a serum.
That said, we'd recommend staying away from anything too potent. After all, the skin can sometimes feel a little vulnerable immediately after exfoliation.
One serum that strikes the perfect balance between efficacy and gentleness is the Introstem Hydro Silk Capsules. Each pearly capsule contains one dose of a serum that's infused with hydrating ingredients, such as sodium hyaluronate, to leave your skin looking plump and soothed. It's also brimming with a number of botanical extracts, including lavender, Szechuan pepper, and grape stem cells, to help reduce the visibility of skin aging.
Layer on a Moisturizer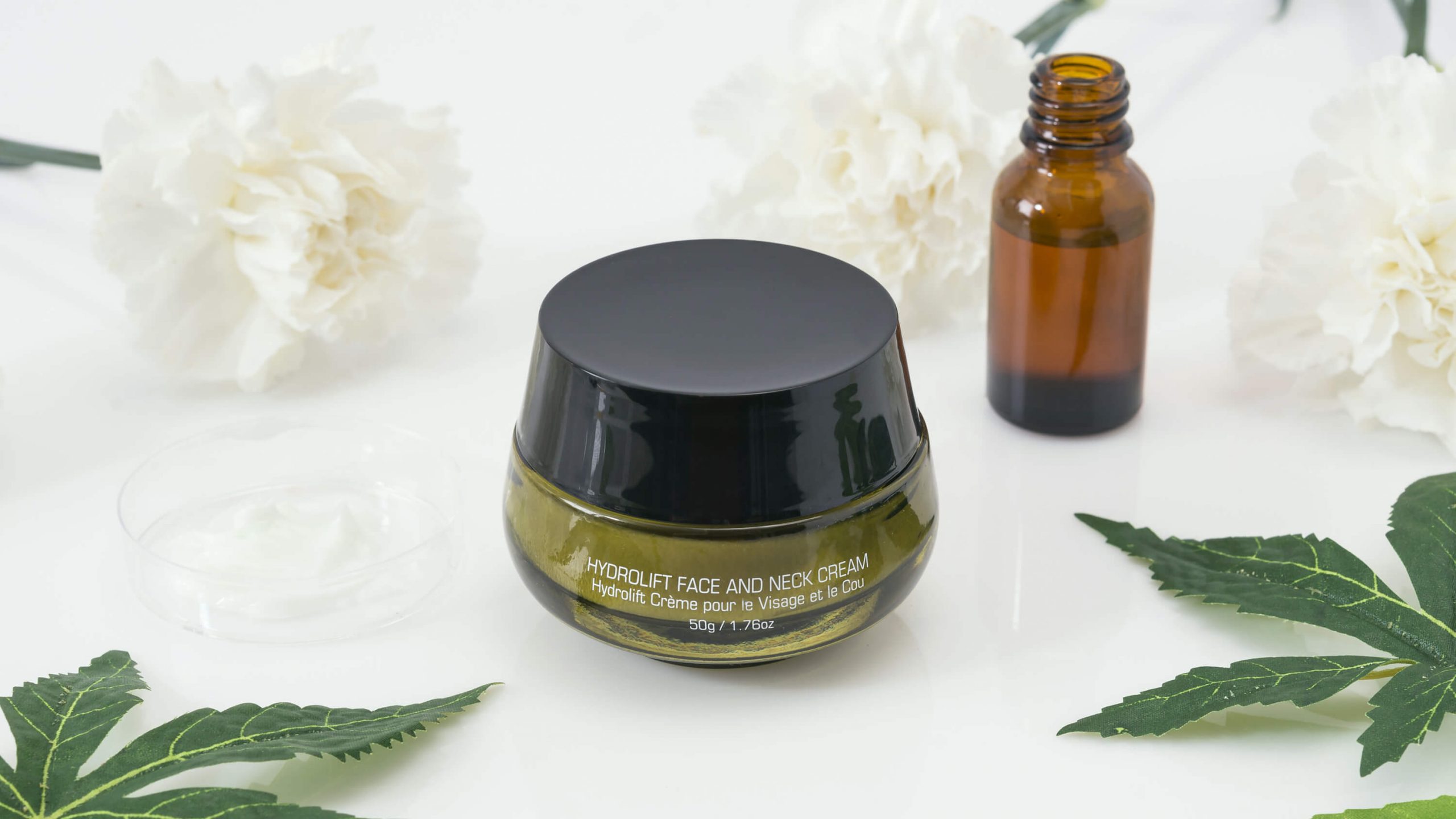 As we mentioned above, the skin can sometimes feel vulnerable after it has been exfoliated. This is because exfoliation removes the layer of dead skin cells that would have otherwise left the skin feeling protected.
So, in order to keep your skin feeling happy, you'll need to recreate this layer with a moisturizer.
Our favorite product for the job? That depends on whether you've exfoliated in the morning or in the evening.
If you've used your facial peeling product in the morning, then the Stem Cell Active Defense SPF 30 would be our top recommendation. Since your skin will be feeling more susceptible to sun damage, SPF becomes more important than ever. This formula provides broad-spectrum SPF 30, along with vitamins and antioxidants to keep your skin looking its best.
For night use, go with the Hydro Face and Neck Cream. This rich formula is loaded with plant oils and extracts that'll leave your skin feeling supported while you sleep. Slather this on before you go to bed and you'll wake up to skin that looks smoother, softer, and brighter.
Is a Facial Peeling Gel Right For You?
When it comes down to it, a facial peeling gel is right for everyone. Whether you're battling greasy-feeling skin and the visibility of blemishes in your 20s, or you're in your 40s and are dealing with the appearance of fine lines, wrinkles, and dark spots, our facial peeling gel can help with all of that and more.
To stock up on more skincare must-haves, check out Introstem's bestsellers here.