When you're trying to achieve glowy glass skin, it's easy to fall into the trap of packing on countless serums and moisturizers in an attempt to get that dewy look. After all, hydration is the key to that radiant glow, right?
Well, that may be the case, but it's not the only thing that goes into having clear, luminous, plump-looking skin. You might be missing out on another big part of getting a radiant complexion: using an exfoliating scrub regularly.
Whether you have dry skin that struggles with flaking or oily skin prone to breakouts, a high-quality exfoliating scrub will have plenty of benefits for you.
Exfoliating products can seem intimidating, especially for skincare newbies or those with sensitive skin. But as long as you know how to use one properly, you'll be rewarded with gorgeous, brighter-looking skin. Today, Introstem will hold your hand through how to correctly use an exfoliating scrub.
What is an Exfoliating Scrub?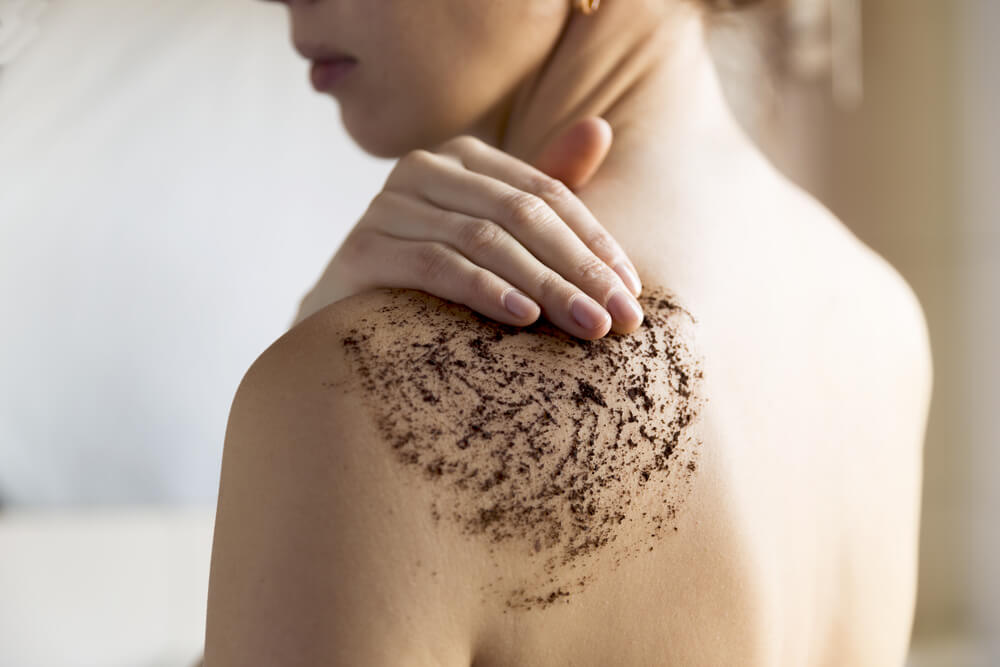 Every few weeks, the top layer of your skin sheds to let new, stronger skin cells replace it — kind of like when snakes shed their skin once they outgrow it.
But sometimes, the dead cells aren't dissolved and washed out easily with a normal facial cleanser. They just kind of stick around and cling onto your face, making your complexion look dull. Plus, these dead skin cells can clog your pores, leading to breakouts.
This is where exfoliation comes in. An exfoliating scrub cleanses the skin deeply. It usually has some type of grain in the form of nut powders or charcoal to help you slough off the dead cells, stubborn flakes, and grime in your skin that your average facial wash can't.
The Many Benefits of an Exfoliating Scrub
Exfoliation helps get rid of these dead skin cells, leaving you with softer, smoother, more radiant-looking skin. If you have skin that feels rough, there's a possibility that it's because of dead skin that hasn't been properly washed off. An exfoliating scrub can help immensely to improve the feel of your skin texture.
Hate seeing wrinkles on your otherwise taut, flawless skin? Another benefit of exfoliation is that it helps  minimize the appearance of fine lines on mature skin. 
The shedding of dead skin also helps brighten the appearance of your skin, making it look glowy and radiant. Think about it — if an exfoliating scrub washes out dead skin, it essentially gets rid of the layer of skin that looks dull and discolored. This helps fade the visibility of dark spots faster, giving your skin a more even-toned look.
Proper exfoliating can also reduce the look of large pores. Because it helps get rid of dead skin flakes on your face, it prevents them from clogging your pores.
Lastly, an exfoliating scrub helps you get the most out of the rest of your routine. Dead skin can be a barrier, preventing your skin from properly absorbing all your serums and moisturizers. Since a scrub gets rid of that barrier, your products can penetrate your skin with no problem, working more effectively.
The Introstem Stem Cell Facial Peeling is Here to Slough Off Flaky Facial Skin!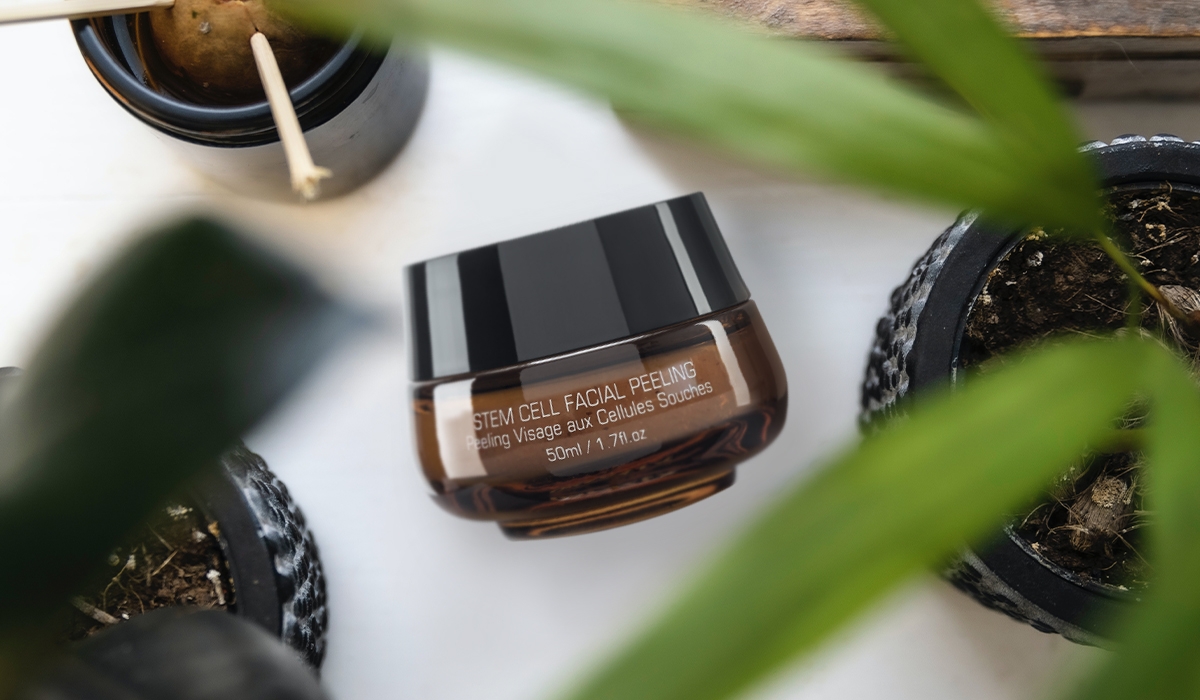 Finding the perfect exfoliating scrub can be overwhelming. There are tons of options out there, some wrapped up in fancy labels and Instagrammable jars. But not all of them are good for the skin.
Some scrubs are made with plastic microbeads that end up in the oceans, while others use salts and sugar granules that are way too abrasive for the skin. So, the best option is to find something natural with grains that are fine enough to be gentle (yet effective) on the skin.
This is what our team had in mind when we formulated the Introstem Stem Cell Facial Peeling.
Instead of using scrubs that are too harsh or bad for the environment, it's made with fine walnut and bamboo powders. It also has mandelic acid, an alpha hydroxy acid that exfoliates the skin chemically. Together, these exfoliants slough off dead skin and wash away other dirt and impurities from your face.
This facial peeling gel also contains other hydrating ingredients, such as green tea, coconut oil, and vitamin E. Exfoliating is usually drying on the skin, but those ingredients still leave your skin feeling soft and supple. Meanwhile, grape stem cell extract, vitamin A, and vitamin C help to minimize the appearance of fine lines and wrinkles.
The Introstem Stem Cell Exfoliating Scrub is the Perfect Way to Pamper Your Body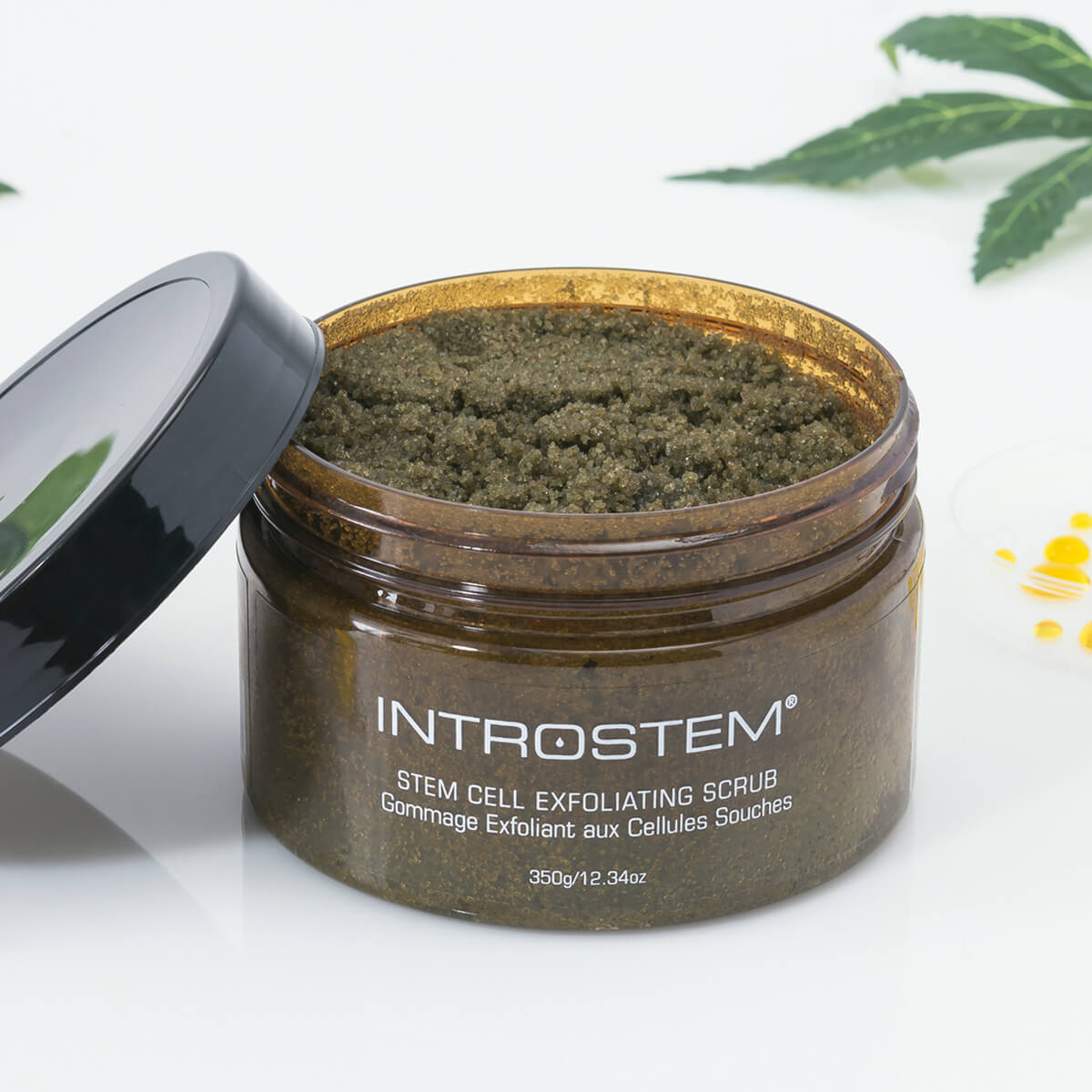 What about your body?
The skin here is thicker and tougher than the skin on the face, so your exfoliating scrub needs to be a little more robust. Focus on areas like your ankles, elbows, knees, and wherever you feel like your skin is extra rough and dull.
We'd recommend using the Introstem Stem Cell Exfoliating Scrub. This salt scrub, which has been infused with vitamin E, will leave the skin on your body looking smooth, toned, and rejuvenated.
It feels incredibly refreshing and satisfying to exfoliate your skin with this scrub. But how do you do it properly? Here are four easy steps to use it the right way:
1. Start by Thoroughly Cleansing Your Skin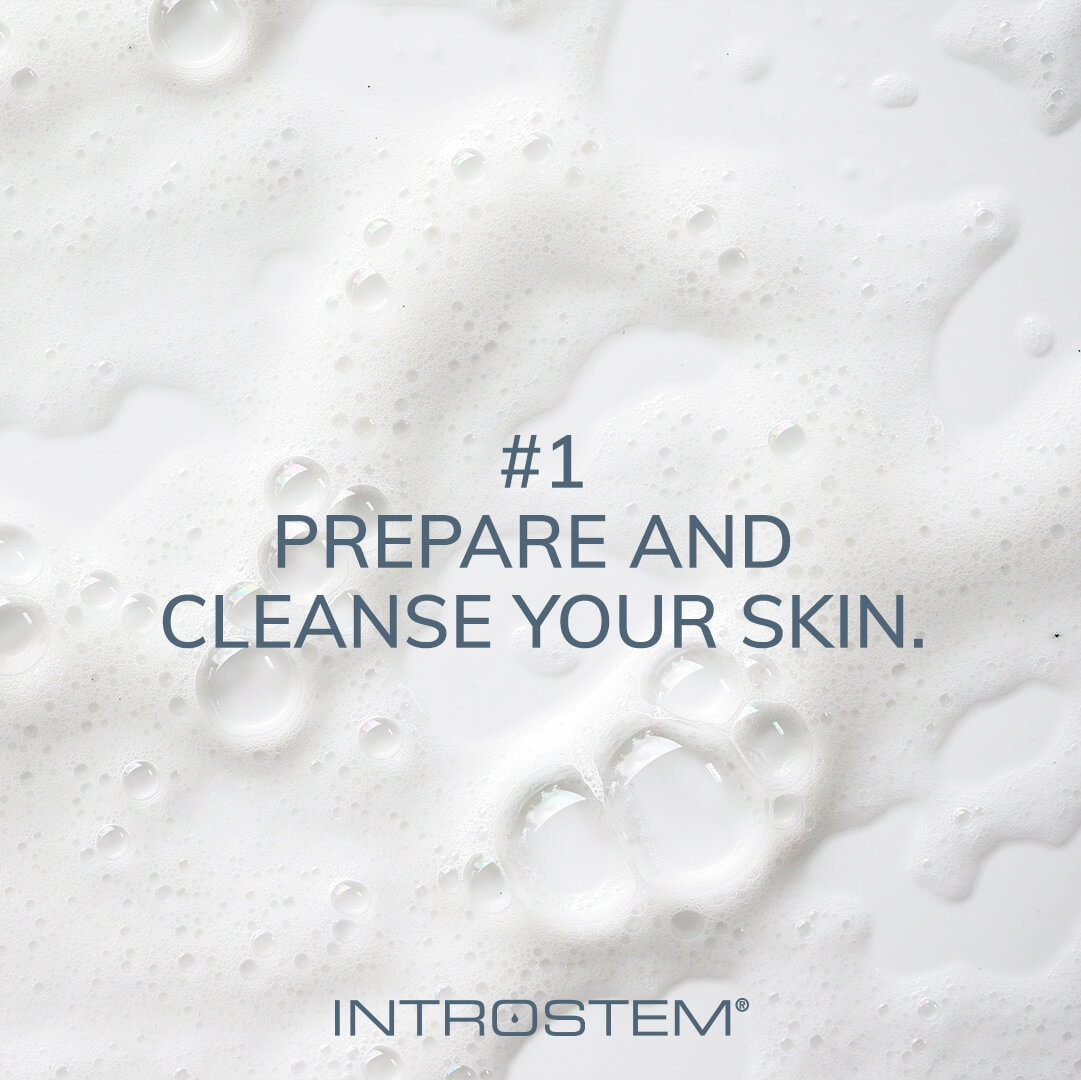 Your exfoliating scrub will work a lot better at sloughing off dead skin if you start with your favorite water-based cleanser. That way, you can wash off makeup, sweat, and dirt on the surface of the skin.
This initial cleanse leaves no unnecessary blockages and barriers between your skin and the scrub, allowing it to do its job better by getting all the nooks and crannies of your skin. So, pull your hair back in a ponytail and get cleansing!
But since exfoliating can be a little harsher than your daily cleansing, make sure the water-based cleanser you use isn't too harsh. Ideally, it should contain hydrating, soothing ingredients that will keep your skin feeling soft and conditioned even while cleansing it thoroughly.
The Introstem Stem Cell Mousse Cleanser is an awesome facial wash for the job. It's a gentle cleanser that doesn't strip the skin of much-needed moisture. Instead, it hydrates it a little more, thanks to ingredients like aloe vera, chamomile, calendula, argan oil, and moringa seed oil.
This grape stem cell-infused cleanser has a velvety, luxurious, mousse-like texture that feels amazing on the skin. It lathers up nicely to give you an ultra-satisfying cleanse. When you're done cleansing, rinse off with lukewarm water.
2. Massage Your Exfoliating Scrub Gently into Your Skin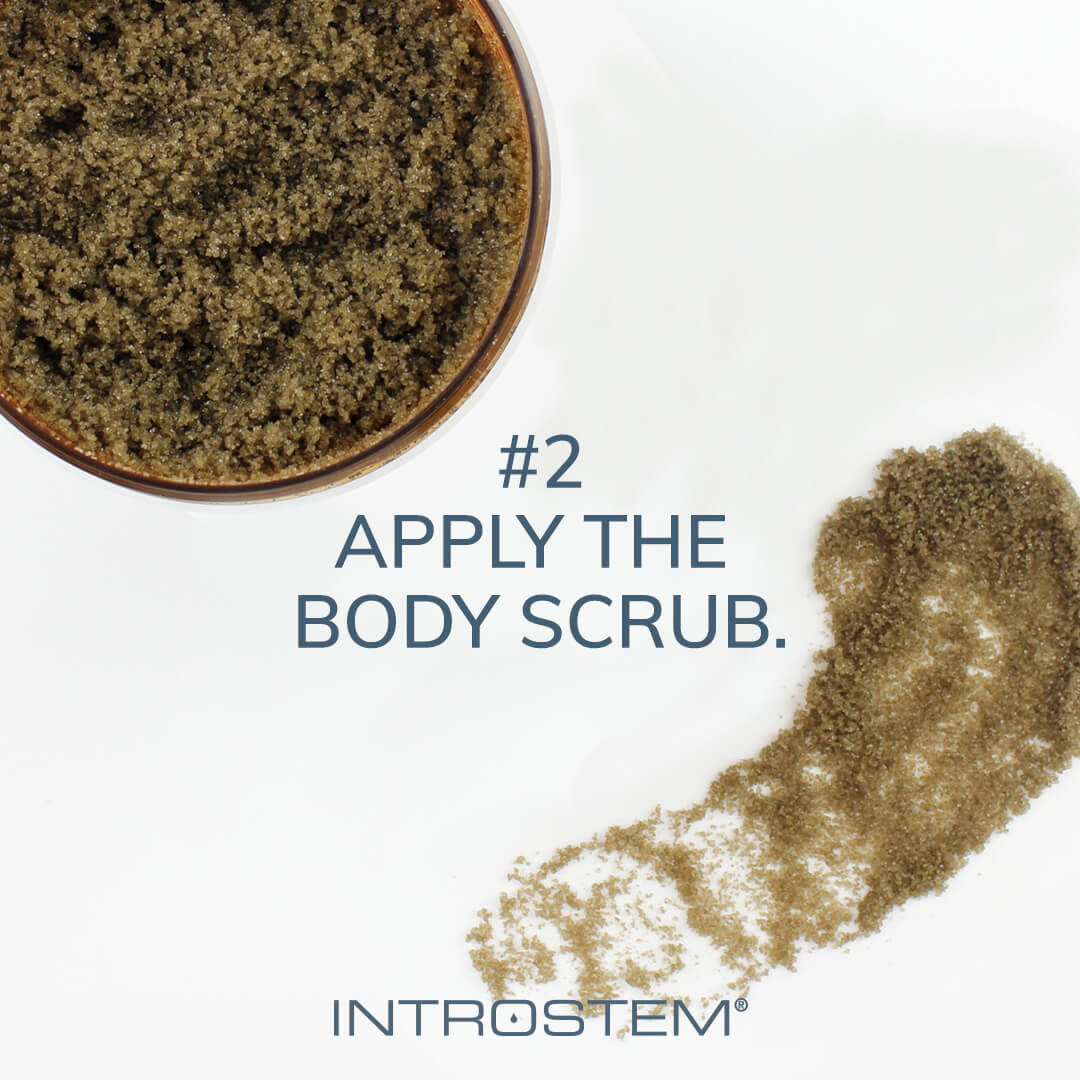 The best way to apply a scrub is with your fingers, not with anything more abrasive, like a face towel or brush. That way, you have more control of how rough the exfoliation is.
While your skin is still damp after washing off your cleanser, take a dime-sized amount of your exfoliating scrub on your fingers. Place little dots of the exfoliant on each major area of your face or body.
Then, start to massage the scrub into your skin gently. Use circular motions, making sure to get into the nooks and crannies of the skin, like the corners of the nose. Do this for about 30 seconds to a minute.
When rubbing the scrub on your skin, make sure you aren't so aggressive. It's a must to put some pressure as you massage your skin — this helps the scrub eliminate dirt and stubborn dead cells on the surface of the skin.
But it's important to be careful so that you don't hurt yourself by rubbing your skin raw or causing little lesions on your face (also commonly known as "micro-tears"). This can leave the skin feeling overly tender and sensitive, and sometimes even red and inflamed-looking.
Remember, skincare is an act of self-love, not punishment! So, don't be too harsh. Be as gentle as you can while sloughing off the layer of dead skin on your face.
3. Rinse off the Scrub with Lukewarm (Not Cold!) Water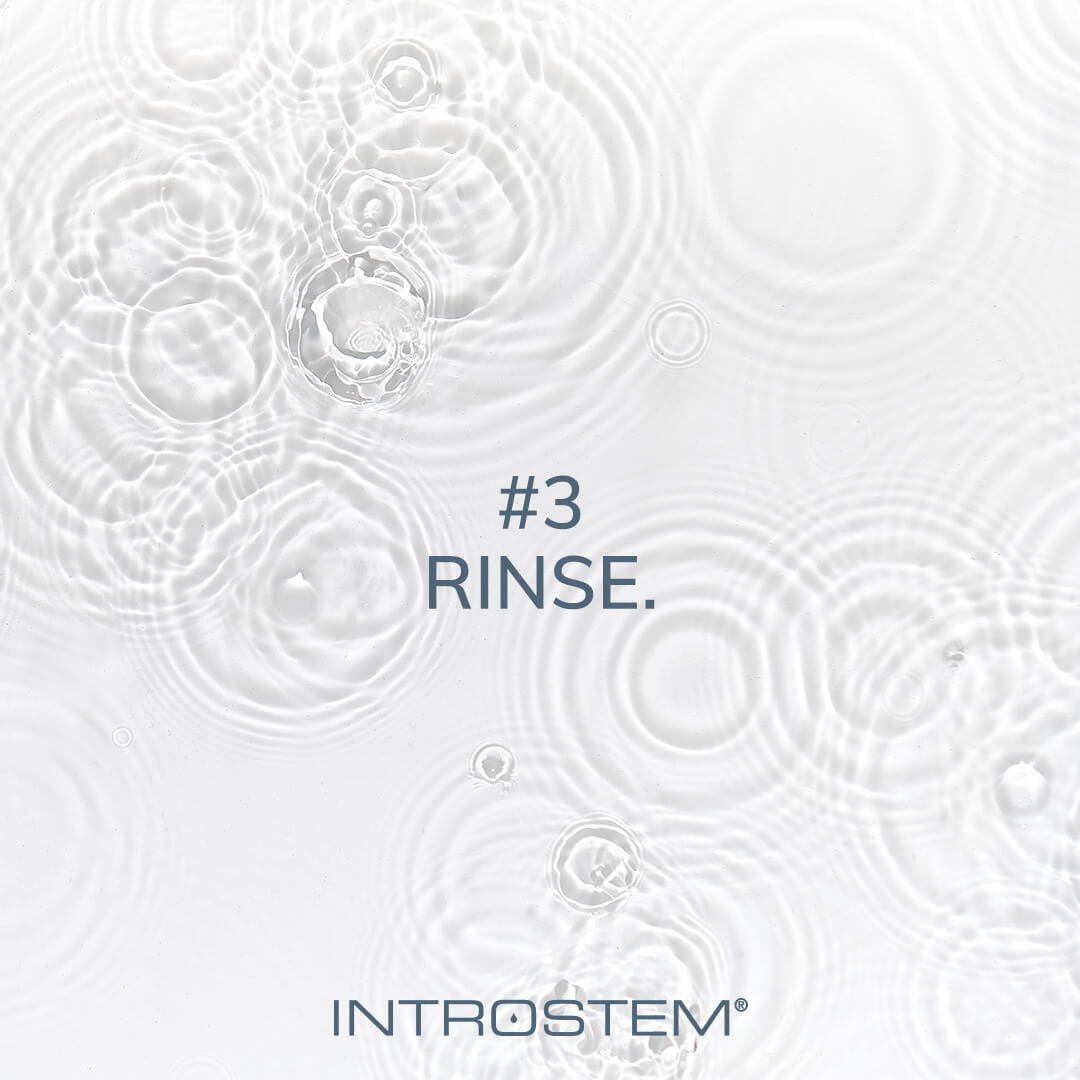 Then, rinse off your exfoliating scrub with some lukewarm water. This temperature is very important.
Don't go for anything too hot that can burn your skin. Some people find hot water relaxing, especially at the end of a long day. But scalding hot water can damage your skin and even strip it of its natural oils, making it feel dry.
On the opposite side of the spectrum, cold water isn't the best route either. Water that is too cold can close up your pores a little too tight, trapping bacteria in the pores as you rinse. So, lukewarm water is the best option.
Make sure you rinse a couple of times to make sure that none of the grains from your scrub are stuck to your skin and hairline. This might cause problems with irritation in the future if you don't get it all out.
4. Make Sure You Apply Moisturizing Products Right After!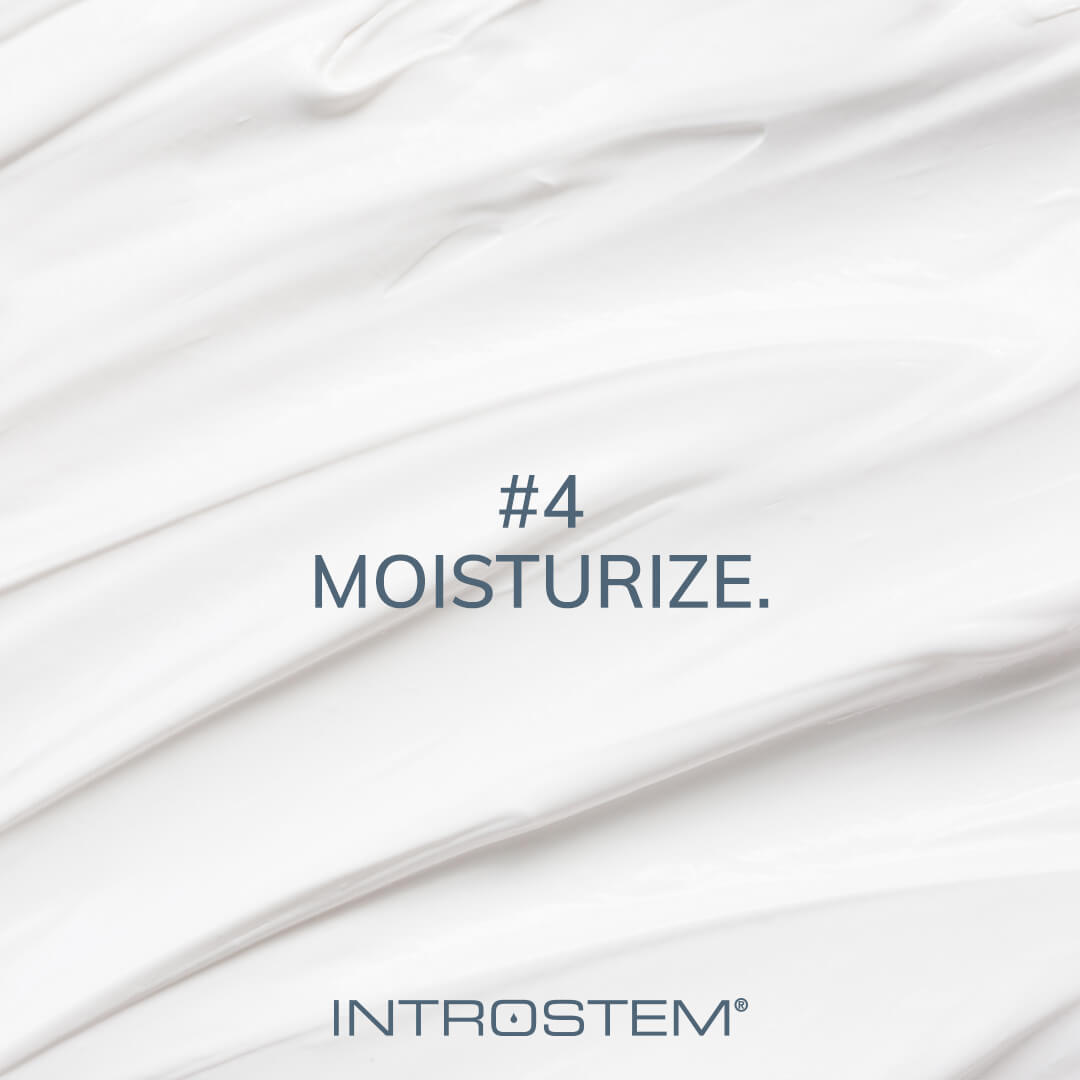 There are two main reasons why you should apply moisturizing products right after exfoliating. The first is that using an exfoliating scrub can sometimes be a little drying, so you must replenish the skin with moisture to make it look and feel soft and plump again.
The second reason is that it's simply the perfect time to do so. Exfoliating gets rid of the dead skin and flakes that block your products from penetrating your skin.
Now that your scrub has gotten rid of all that, your moisturizers will be more easily absorbed into your skin. And trust us, you'll feel how noticeably silkier and softer your creams are to apply after exfoliating!
If you're exfoliating during the day, follow up with a moisturizer that has SPF. Exfoliating makes your skin more sensitive to the sun, which can cause wrinkles. So, wearing sunscreen is the best defense. For that, try the Introstem Stem Cell Active Defense SPF 30.
And if you're exfoliating in the evening, it would be wise to bring out your most hydrating night creams. One that we highly recommend is the Introstem Stem Cell Night Repair. This cream has moisturizing ingredients like shea butter, sunflower seed oil, aloe vera, vitamin E, jojoba seed oil, and more.
Some Extra Do's and Don'ts for Using an Exfoliating Scrub
DON'T: Exfoliate more than two times a week.
Try your best not to exfoliate every day. We know it feels amazing to give yourself a little scrub sesh, but this can lead to dryness, redness, and irritation in your skin if you do it too often. Stick to exfoliating once a week — twice if your skin really, really needs it.
DO: Use your scrub during winter.
When the weather is chilly, your skin gets drier and flakier. It's the perfect time to use a scrub to smoothen out those flakes. Plus, exfoliating during the cold winter months will make your skin look dewier, as if you had a spring or summer glow!
DON'T: Exfoliate when you have active breakouts.
When you have a bunch of pimples that are red and painful, it might be tempting to use a scrub in the hopes of making them calm down. But trust us when we say that they won't. If anything, it will irritate them even more, making them look redder, more sensitive, and more tender to the touch. Save your scrub for when your breakouts have died down a bit.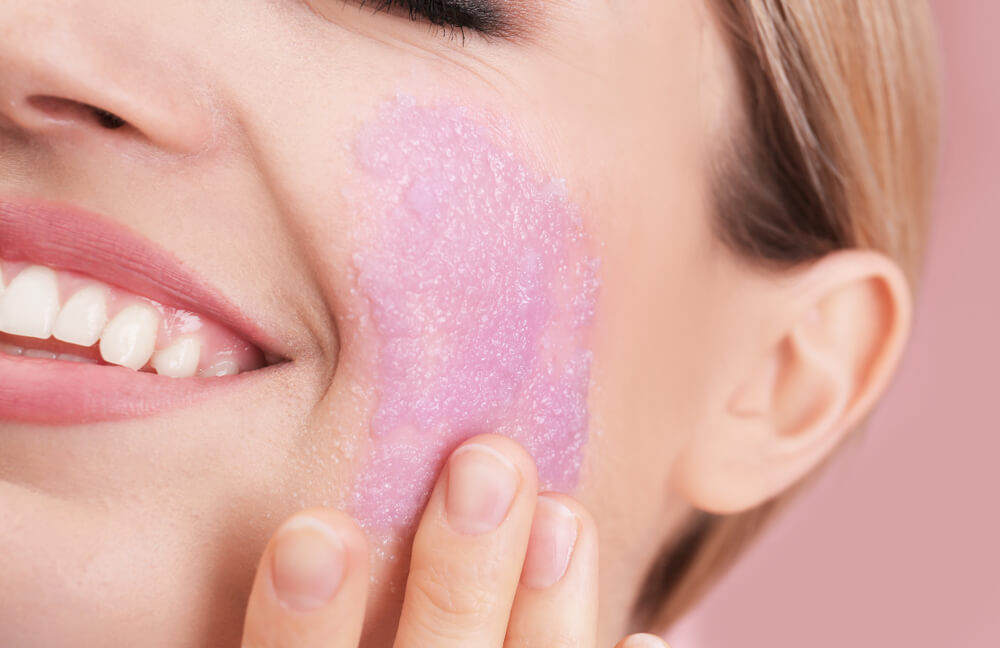 Conclusion
How to use an exfoliating scrub is pretty straightforward if you think about it. Just cleanse the skin, massage the scrub gently, rinse off with lukewarm water, and then follow through with your moisturizing products. Piece of cake!
But it's important to remember the golden rules of using an exfoliating scrub, like how often you should use it (ideally once a week) and whether you can use it when your skin is extra sensitive because of an active breakout (no, sorry). As long as you keep all these tips in mind, your skin will enjoy all the benefits of your scrub.
Exfoliating doesn't just feel incredibly satisfying; it also makes your skin feel smoother and look brighter and more youthful. To top it all off, using your exfoliating scrub properly means the rest of your skincare products will be absorbed more effectively by the skin.
To treat your skin to more of Introstem's stem cell-infused skincare products, check out some of our bestsellers here.