From social media to beauty blogs, vitamin C is an ingredient that has been in the limelight just about everywhere lately. It's touted as being one of those elusive ingredients that's not only safe for all skin types but can also improve the look of the skin in multiple ways.
However, what exactly is it that vitamin C can do for the skin, and is it an ingredient that your skin actually needs? Read on as Introstem shares five benefits of using a vitamin C serum.
But First, Why a Serum and Not a Cream?
Many people often wonder why vitamin C serums are always recommended, rather than vitamin C creams or face masks. Does vitamin C not work well when used in those other products? 
When it comes down to it, vitamin C offers up numerous benefits no matter how it's applied to the skin. However, serums have a much lighter texture compared to other skincare products. As a result, a vitamin C serum is able to dive deeper into your skin than a vitamin C cream would. This means that you'll experience faster results that are more dramatic.
Of course, the benefits that you'll see will also depend on the vitamin C serum that you choose. Some are far better than others!
How do you pick? 
Look for one that revolves around vitamin C, rather than simply containing it as an added extra. Our top choice would be the Introstem Stem Cell Vitamin C Serum. Why? Because it hinges on two forms of vitamin C instead of just one. 
It also contains a variety of antioxidants to back up the benefits that vitamin C brings. Let's now take a closer look at exactly what those benefits are:
1. It Can Reduce the Appearance of Fine Lines, Wrinkles, and Sagging Skin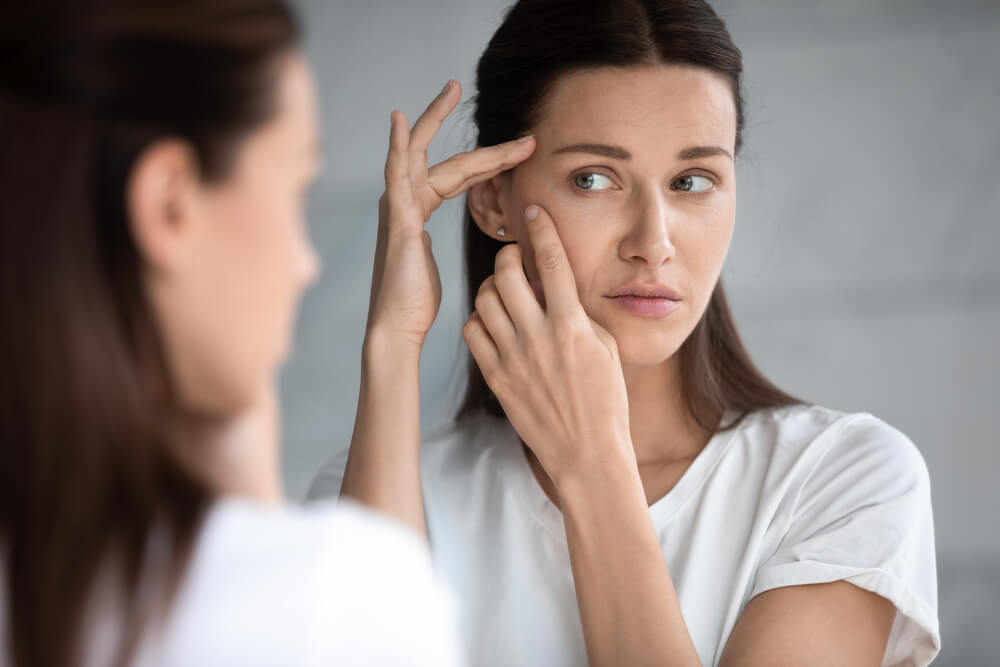 One of the biggest benefits that comes from using a high-quality vitamin C serum is that it can help to reduce the appearance of fine lines and wrinkles. Multiple studies back this up, with research showing that the regular use of vitamin C for three months can make the skin look significantly younger.
If you have fine lines and wrinkles, then chances are that you're also dealing with skin that looks loose in some areas. If you're not, then you will be soon, which is something else that a vitamin C serum can help with. 
Studies have found that vitamin C is capable of tightening the look of the skin. This not only applies to skin that has started to sag due to aging, but also to loose skin that has been caused by extreme weight loss. 
Either way, use a vitamin C serum and your skin will soon look firmer, tighter, and more toned, especially if you go with Introstem's Stem Cell Vitamin C Serum. The addition of vitamin A helps the serum to double up on its fight against the appearance of wrinkles, with these two ingredients working brilliantly in tandem.
2. It Can Fade the Look of Hyperpigmentation and Even Out the Skin Tone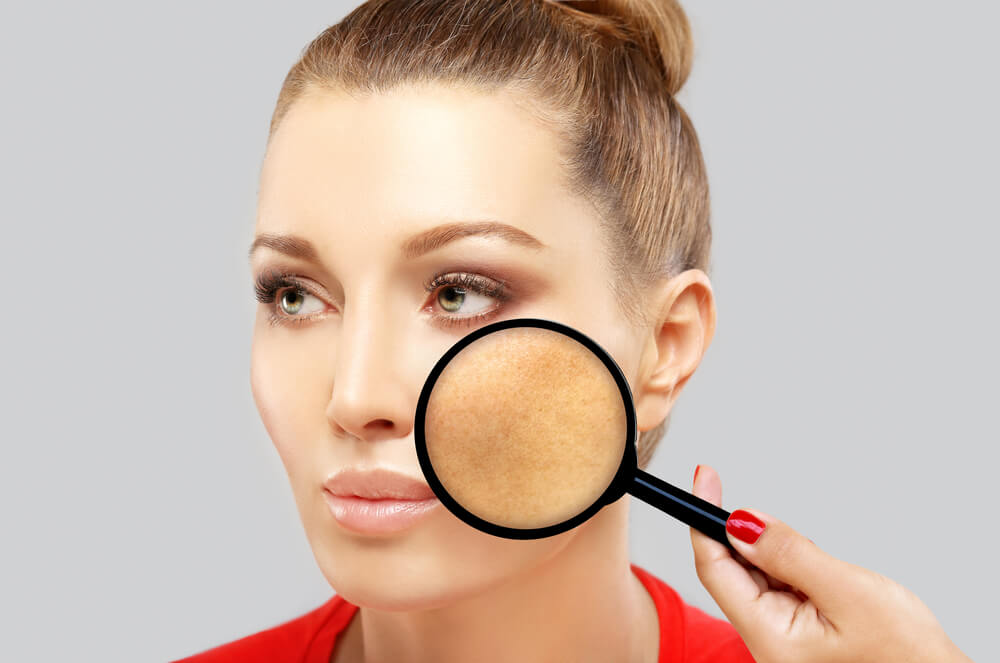 Hyperpigmentation can be caused by a number of factors. Whether it's dark marks left behind by teenage acne breakouts or discoloration due to over-exposure to the sun, hyperpigmentation leaves the skin looking patchy and uneven.
This is another area where vitamin C really shines. Research shows that it's able to fade the appearance of dark spots on the skin, without leaving the rest of your skin cells looking lighter.
While all high-quality vitamin C serums will help with this, the Introstem formula takes things to a whole new level by combining vitamin C with grape stem cells. This is our signature ingredient, largely due to how it's bursting with antioxidants capable of deeply transforming the complexion. One of the ways in which it does this is by lightening the look of discolored skin. This enables it to enhance the effects of the vitamin C in our serum.
3. It Can Brighten the Complexion and Give You a Glow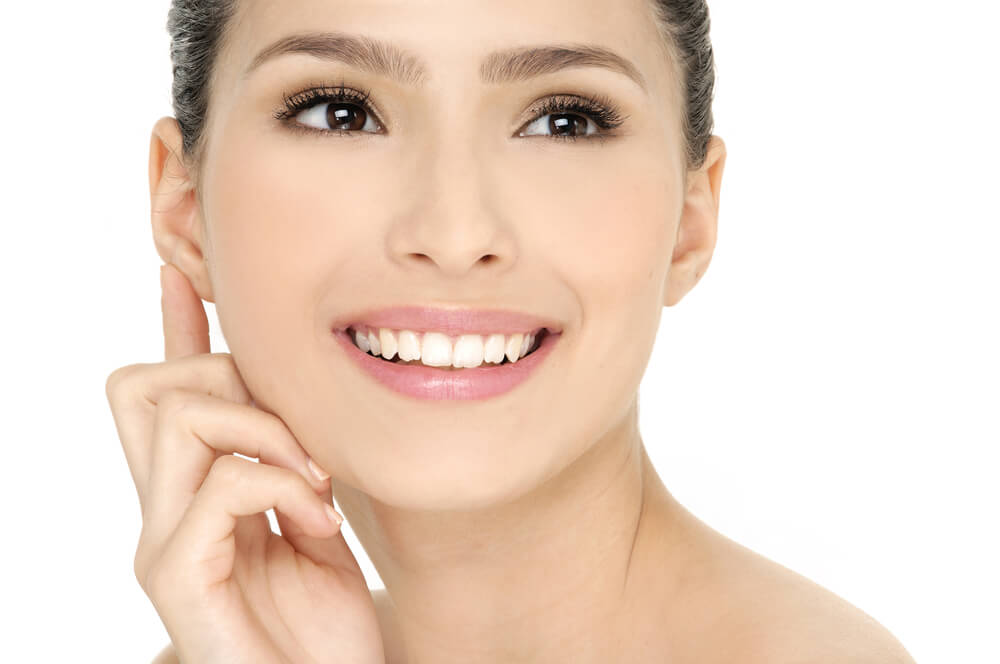 Whether due to age, UV damage, winter weather, or anything else, it's common for the skin to take on a dull and lackluster appearance. There are a few ingredients out there that can help to brighten and revive the complexion, but none work quite as well as vitamin C.
If you're looking for skin radiance, then vitamin C is what you need. In fact, combine it with other antioxidants and your skin will truly glow. 
That's why we've blended vitamin C with a number of antioxidant-rich botanical extracts in the Introstem vitamin C serum. From the carotenoids in avocado oil to the polyphenols in grape stem cells to the tocopherols in olive oil, this formula will help to restore your natural radiance.
4. It Can Hydrate the Skin
Some people believe vitamin C to be a drying ingredient. However, this is likely down to how they've used overly potent forms of the vitamin on their skin in the past. It's a powerful ingredient, so some skin types need a milder formulation.
In fact, studies have found that some forms of vitamin C can actually have a hydrating effect on the skin. They leave the skin barrier feeling thicker and stronger, which increases skin moisture levels.
We've captured the essence of vitamin C's hydrating properties in the Introstem vitamin C serum by combining the antioxidant with a cocktail of hydrating plant oils. Avocado oil provides a number of fatty acids that moisturize the skin, olive oil boasts a very high vitamin content, and coconut oil acts as an emollient to soothe and soften the feel of the skin.
5. It Can Soothe the Look of Redness and Inflammation
As mentioned, many don't associate vitamin C to be an ingredient that soothes the complexion. However, it has been proven to successfully reduce the feeling of inflammation. This is all thanks to its powerful antioxidant properties.
In addition to reducing the look of inflammation, vitamin C also calms the appearance of redness. Whether this has been caused by sun exposure, an allergic reaction, or anything else, using vitamin C will leave your skin looking balanced and even, especially if the vitamin is combined with other ingredients that have similar effects.
That's why the Introstem vitamin C serum also contains vitamin E. Another antioxidant, vitamin E is also known for how it can soothe and relax the feel of the skin. It gives the skin barrier a thicker and more resilient finish. This leaves the skin feeling more capable of protecting itself from any environmental aggressors that could have otherwise caused inflammation and redness.
How to Use a Vitamin C Serum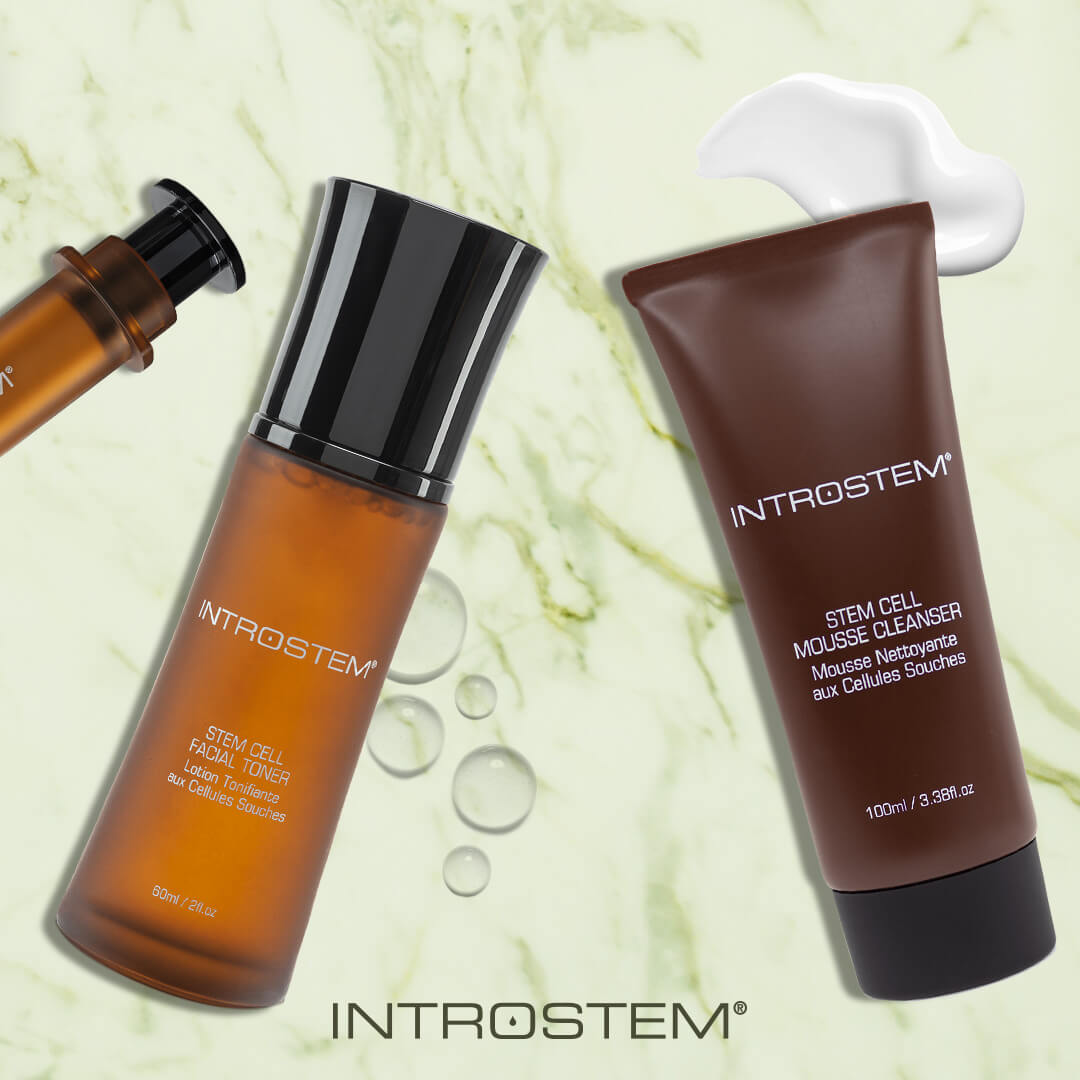 The benefits that come from regularly using a vitamin C serum are undeniably impressive. However, in order to actually experience all of the benefits shared above, you'll need to make sure that you're using your vitamin C serum in the right way.
This starts with a cleanse. After all, you don't want your vitamin C serum mixing in with all of the dirt and impurities on your face. Even worse, that layer of grime will actually prevent your serum from properly absorbing into your skin, preventing you from experiencing the full spectrum of benefits offered by vitamin C. 
Try starting your routine with Introstem's Stem Cell Mousse Cleanser. Infused with grape stem cells and a selection of botanical oils, this cleanser will lather up beautifully to remove dirt, excess oil, and pollutants from your skin. Don't forget to cleanse your neck as well as your face, since your neck will also appreciate some vitamin C love.
Once you're done cleansing, dab on some of our Stem Cell Facial Toner. This will help your skin to feel rebalanced and more receptive to the vitamin C serum that you're about to apply.
Now that you've prepped your skin, you can apply your serum. Spread a few drops of your serum evenly over your face and neck. Then, pat it into your skin until it has been absorbed. If you're applying multiple serums, use your vitamin C serum first. This ensures direct contact with your skin cells, meaning maximum benefits.
Finally, seal your serum in with a good moisturizer. One of our favorite formulas is the Introstem Stem Cell Active Defense SPF 30. Not only will it hydrate and moisturize your skin, but it will also protect you from UV damage.
When to Use a Vitamin C Serum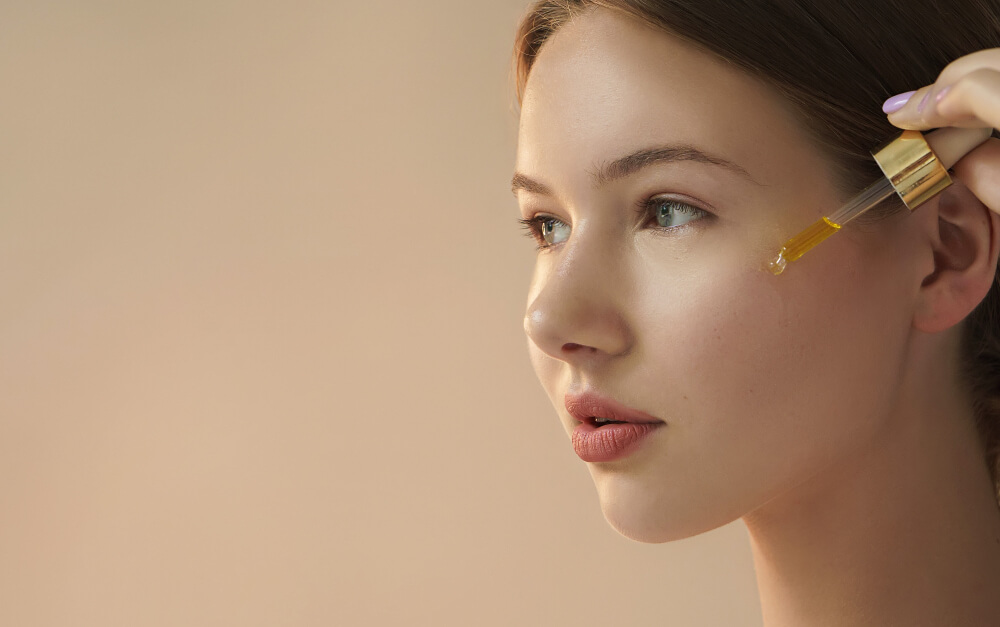 Should you be using your vitamin C serum in the morning or at night? 
There's no right or wrong answer to that question. Vitamin C is safe to be used at any time of day.
However, many people prefer to use the vitamin in the morning, purely because they want to use other powerful acids or exfoliants in the evenings. Ideally, these should be used in a separate routine from vitamin C so as to not overload your skin.
Storing Your Vitamin C Serum
The downside to vitamin C skin care products is that the vitamin C in these formulas can degrade very quickly. Many forms of vitamin C are highly unstable. This means that any exposure to air or light can oxidize the vitamin. As a result, not only will it fail to work in the way that it should, but it could even end up damaging your skin cells.
To prevent this from happening, you need to ensure that you're storing your vitamin C serum in the correct way. This means keeping it in a cool and dark place, to prevent light or heat from interfering with the formula.
It's also important to choose a vitamin C serum that has been packaged in an appropriate way. Ideally, look for a formula in a dark glass bottle, with a dropper to dispense the product instead of an air pump. This is exactly how we've packaged our Introstem vitamin C serum, which will help to extend the product's shelf life. That said, the forms of vitamin C that we use in our serum are very stable, meaning that degradation is unlikely anyway.
Summary
It doesn't matter what your skin type is or which skin concerns you may be battling; a vitamin C serum will always be a good addition to any skincare routine. It offers such a wide range of benefits, with regular use capable of improving the complexion in so many ways.
Click here to browse more bestselling skin care products from Introstem.