When it comes to skincare, toners don't get much attention. This is huge shame because certain toners, such as the Introstem Stem Cell Facial Toner, have the potential to really elevate a skincare routine, making it so much more effective.
How? What exactly makes the Introstem Stem Cell Facial Toner such a game-changer? Read on – Introstem is about to share everything you need to know.
What's So Special About the Introstem Stem Cell Facial Toner?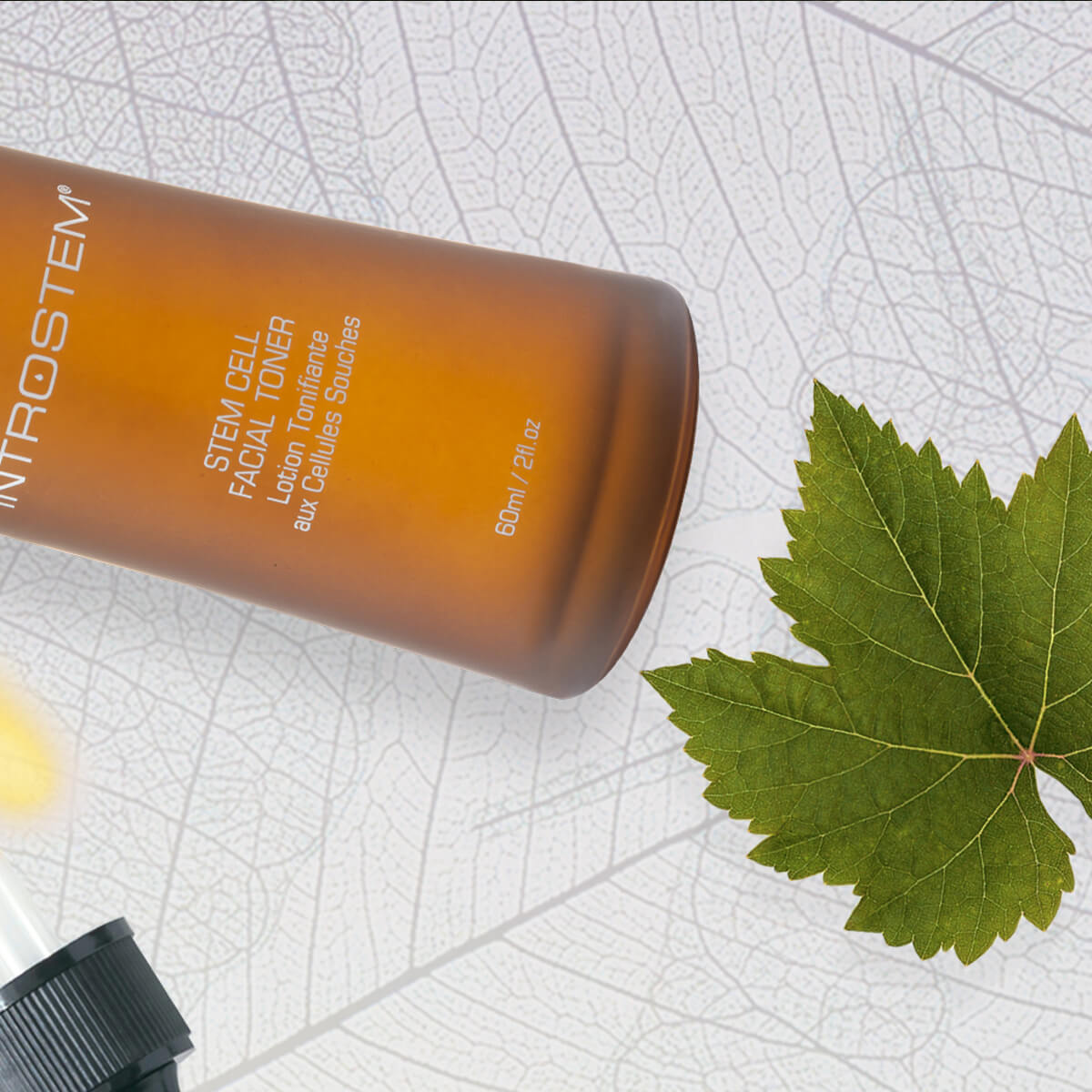 Toners are the step that comes after cleansing, before you apply any of your other skincare products. There are so many toners available on the market, but the Introstem Stem Cell Facial Toner stands out for a few specific reasons. Let's take a closer look at those:
It's Alcohol-Free
Let's start by addressing the biggest problem with many of the toners on the market; their alcohol content. While alcohol is a powerful cleansing agent, it's also very harsh on the skin. As a result, the skin ends up dry and potentially damaged, which is why so many toners have such a bad rep.
However, the Introstem Stem Cell Facial Toner is alcohol-free. This means that instead of leaving your skin dry and stripped, it'll be feeling enriched with a skin-loving blend of ingredients.
We believe that good skincare shouldn't contain potentially harmful ingredients. And our toner is the perfect example of that!
It's Incredibly Hydrating
One of the reasons why a toner is such a beneficial skincare product to use is because of how it hydrates freshly cleansed skin. This is so important because even the gentlest of cleansers can sometimes leave the skin feeling a little dry. After all, their job is to remove the excess oil on your skin's surface.
The Introstem Stem Cell Facial Toner makes up for that with its incredibly hydrating formulation. One of its primary components is aloe vera leaf juice. As you probably know, this is a richly hydrating ingredient that quenches all skin types. It's hydrating yet lightweight and non-greasy, making it a winner all around.
There are also several other hydrating botanical extracts and oils in this formula. From cucumber extract, which is a fruit that's famed for its high water content, to hemp seed oil, which is brimming with moisturizing fatty acids, the Introstem Stem Cell Facial Toner will leave your skin looking soft, supple, and dewy.
It's Loaded With Antioxidants & Grape Stem Cells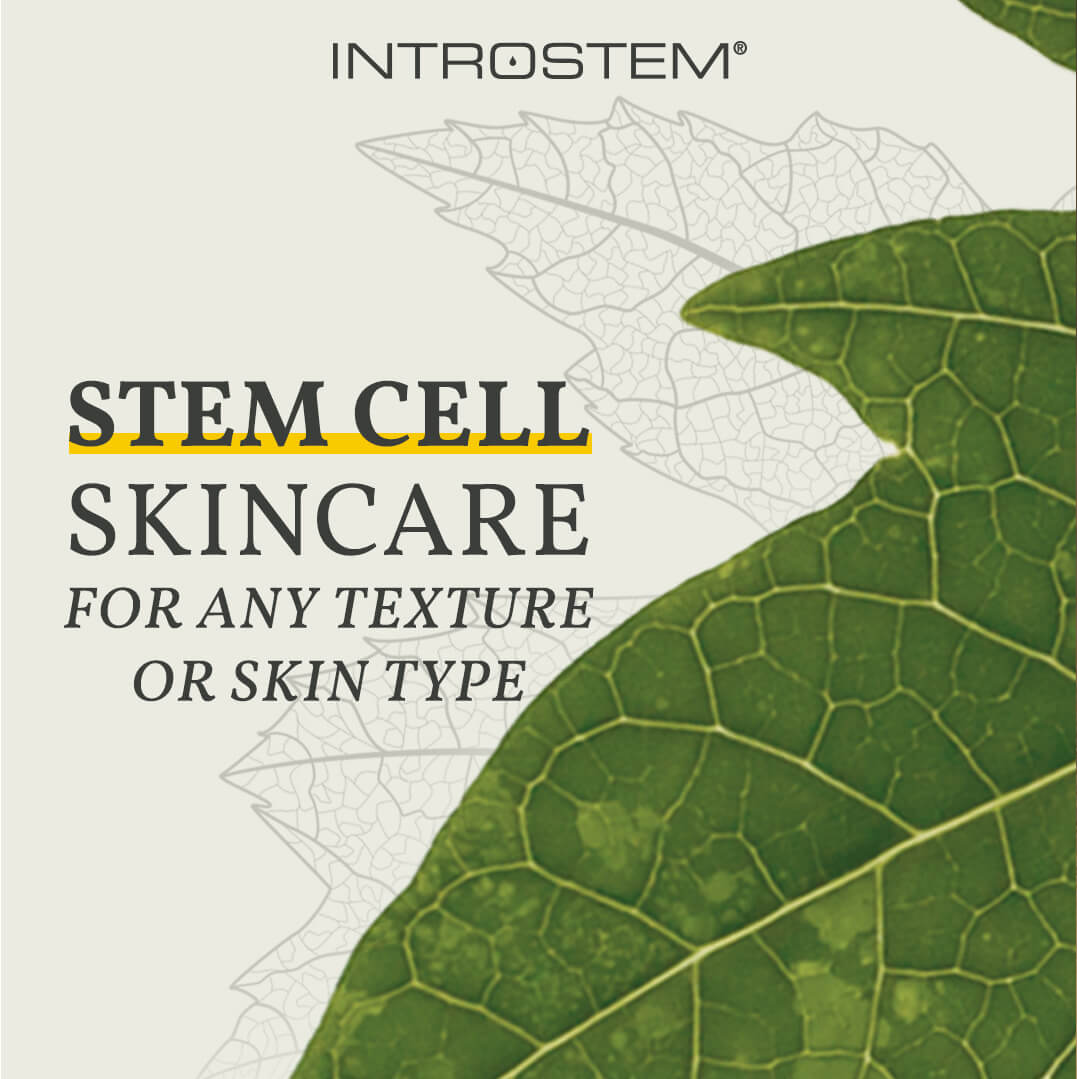 Antioxidants are a must in any skincare routine, especially when a person reaches the later stages of their life.
Why?
Because antioxidants are vital for fighting the visible signs of skin aging. From dark spots to wrinkles, antioxidants will help to reduce the appearance of your aging-related skin concerns to leave your skin looking youthfully glowy.
That's why we at Introstem decided to infuse our Stem Cell Facial Toner with a curated cocktail of potent antioxidants. The botanical extracts that we've already mentioned, from hemp to aloe to cucumber, are rich in a variety of antioxidants, but there's one special ingredient that we haven't yet talked about…
Grape stem cell extract. This ingredient is a superstar at diminishing the visible effects of aging. It'll tighten up the look of loose skin, smooth away the visibility of your wrinkles, and help to reduce the appearance of sun damage. That's why grape stem cells are our signature ingredient here at Introstem!
It Will Brighten Your Complexion
Looking for a way to minimize the appearance of dark spots and hyperpigmentation? Chances are that you'll be searching for serums and creams designed to do just that, but the Introstem Stem Cell Facial Toner can help as well!
How?
Thanks to the small amount of citric acid that we've added in. Derived from citrus fruits, this alpha hydroxy acid will help to clear away any dead skin cells that your cleanser has left behind. Don't worry, we've used it in a very small amount so it won't irritate your skin!
Some of the antioxidant-rich botanicals that we've already mentioned will also help to brighten the look of your skin. This toner is ideal if you want any marks on your complexion to look less obvious!
It'll Leave Your Skin Looking Soothed and Calm
The skin can often look a bit red and uneven after cleansing, but our toner can help to counter that.
We've already mentioned how it contains aloe vera. This is an ingredient that many people turn to when they have sunburns, mainly because of how soothing it feels. It diminishes the appearance of redness and swelling, leaving the skin feeling soothed and refreshed.
Allantoin has a similar effect. It may not be as well-known as aloe vera, but this ingredient feels deeply calming, while also helping to smooth and soften the complexion.
It Will Make Your Pores Look Smaller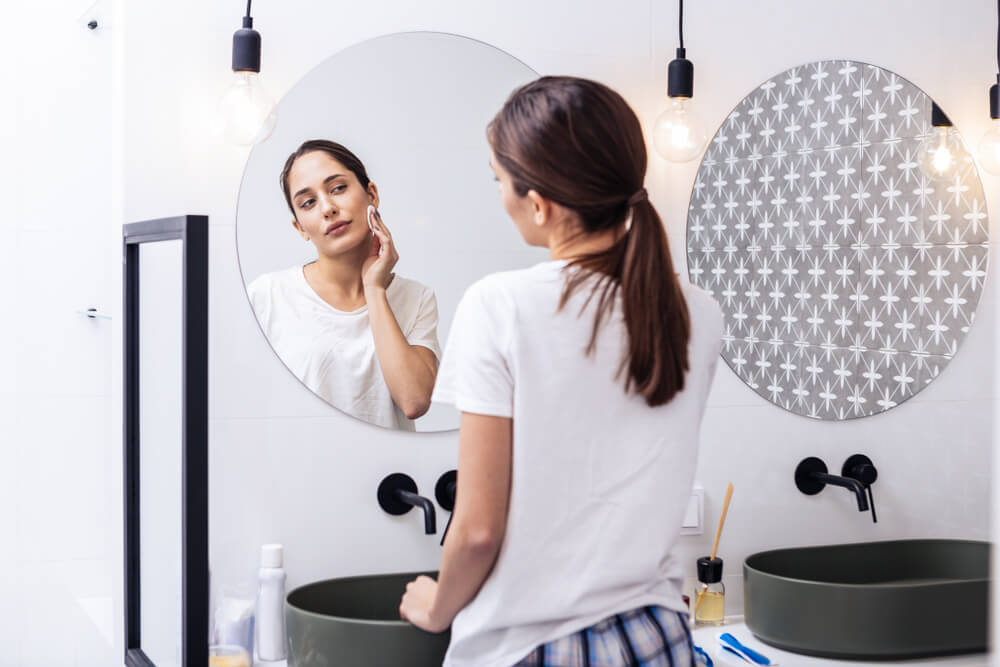 Many people depend on their toner as a way to make their pores look smaller, and the Introstem Stem Cell Facial Toner won't disappoint.
We've infused this toner with witch hazel extract. This botanical is famed for how it minimizes the appearance of the pores, making them look almost invisible. Witch hazel is also effective at easing the feeling of inflammation and irritation. This makes it the perfect ingredient to use post-cleanse!
It Hasn't Been Tested on Animals
If you've been trying to ensure that none of your skincare has been tested on animals, then that's yet another box ticked by the Introstem Stem Cell Facial Toner.
This isn't something that's limited to our toner, either. Here at Introstem, none of our products have been tested on animals. In this day and age, there are so many alternatives when it comes to testing methods, so we've gone down that route instead.
Its Packaging is Recyclable
Hate all of the unnecessary packaging that can sometimes accompany skincare products, and that only end up taking up precious space in a landfill?
So do we, which is why we have ensured that all of Introstem's packaging is recyclable.
We try to be as environmentally friendly as possible, so that you can do the same.
What Do Reviews Say About the Introstem Stem Cell Facial Toner?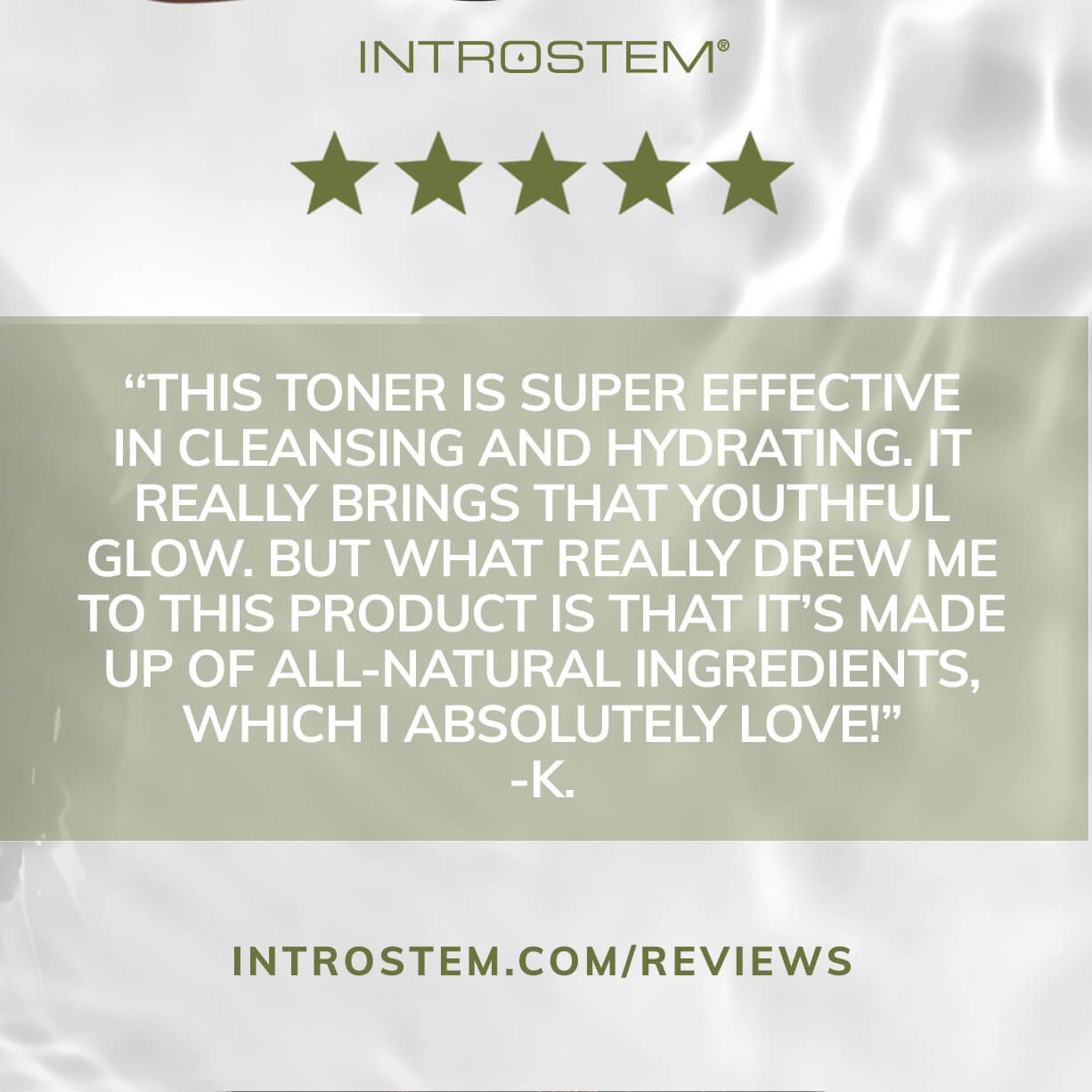 When purchasing any new skincare product, one of the first things that people do is check to see what reviews say about that product.
So, when it comes to the Introstem Stem Cell Facial Toner, what do the reviews say?
You'll be happy to know that this is a product with five-star ratings. People love it for a few different reasons, with the first being how it's packed with natural ingredients. We've already shared a few of these with you, and there isn't too much else in the product – we hate unnecessary filler ingredients just as much as you do!
Other reviews praise how this toner perfectly preps the skin for serums, masks, and creams. Customers love how their skin feels hydrated after using the toner, rather than dry and irritated. Even those with sensitive skin only have good things to say about it!
How to Use the Introstem Stem Cell Facial Toner
If you've never used a toner before, then you may be wondering how you would go about actually doing so.
Fortunately, with the Introstem Stem Cell Facial Toner, it's easy.
Simply apply a small amount of the toner onto a cotton pad. Then, smooth this over your face and neck, allowing your skin to soak it up.
Can you apply the toner with your hands instead?
This is a popular K-beauty method. By using your hands instead of a cotton pad, the toner doesn't end up soaking into the cotton pad, meaning that your face receives more of it. This is, of course, beneficial, so go ahead and apply your Introstem Stem Cell Facial Toner in this way if you prefer.
Where Does a Toner Fit Into Your Skincare Routine?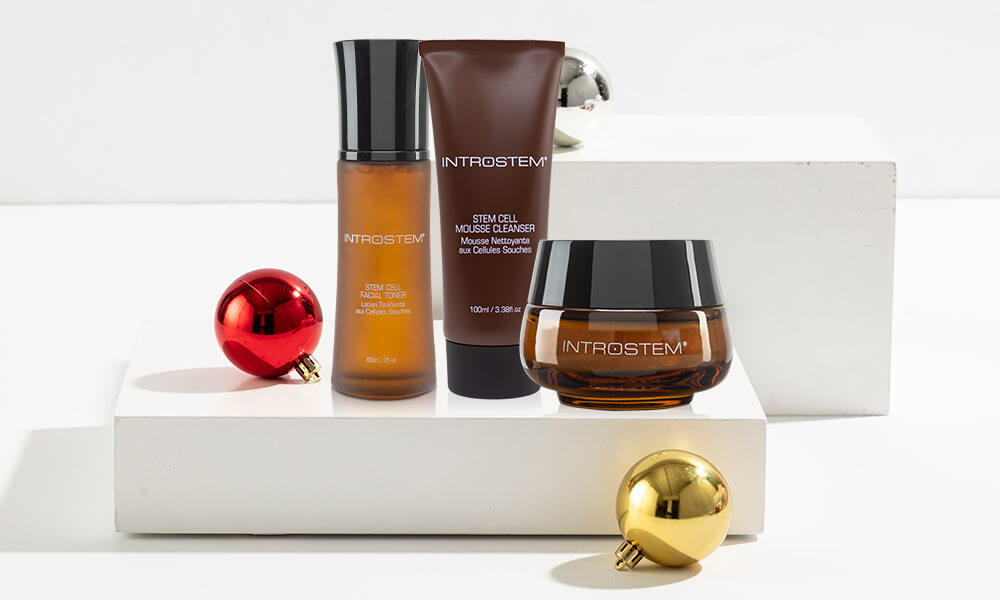 As we mentioned earlier, a toner comes after cleansing and before everything else.
However, if you want to maximize the effects of the Introstem Stem Cell Facial Toner, we suggest pairing it with the Introstem Stem Cell Mousse Cleanser.

Just like the toner, the cleanser feels super soothing, hydrating, and refreshing. It contains a similar concoction of ingredients, from chamomile and aloe to grape stem cells and calendula.
That said, the cleanser also boasts a few unique components of its own. Argan oil is one, which is exactly what makes this cleanser feel so silky smooth and moisturizing, while lavender extract gives it a gorgeous scent, along with a plethora of antioxidants.
Simply use the cleanser, and then follow up with the toner.
What comes after toning?
We'd recommend the Introstem Stem Cell Vitamin C Serum. Everyone needs a vitamin C serum in their routine, and this one exceeds all others. This is because it contains two forms of vitamin C, along with vitamins A and E. If that wasn't enough, this multivitamin blend also boasts a rich cocktail of plant oils, including avocado, jojoba, and coconut.
Finally, seal in those ingredients with a moisturizer. The Introstem Stem Cell Day Moisturizer does the job well. It's a lightweight formula that consists of aloe, vitamins, and glycerin. We've also added some shea butter for its moisturizing properties, plus green tea extract so that the skin feels protected all day long. And, as always, you'll find grape stem cell extract in this Introstem formula too!
So, is it Worth Adding the Introstem Stem Cell Facial Toner to Your Routine?
In one word; yes. The Introstem Stem Cell Facial Toner brings nothing but benefits to a person's skin. It'll leave you feeling hydrated while looking brighter and fresher. It contains nothing but the best ingredients, and it has been created in an eco-conscious way. If you've been looking for a new toner to splash out on, we promise that this one will be your new favorite.
Click here to browse more of Introstem's bestselling skincare products.