It's easy to fall in love with a skincare product because of its sleek packaging, cute labels, or convincing marketing campaigns. However, none of that guarantees that the product you're purchasing is actually worth using.
Instead, the only way to decipher whether or not a skincare product is worth your time is by reading through its ingredient list. A little bit of research into each of those ingredients will tell you just how beneficial that product will be when it comes to the skin concerns you're trying to target.
That said, there's no denying how all of that can feel like hard work. Skincare shopping should be fun, right?
Here at Introstem, we hear ya! That's exactly why we decided to put this article together – if you've been thinking about treating your skin to the Introstem Stem Cell Day Moisturizer, read on to learn more about the ingredients it contains so that you can decide whether or not this formula would be a good fit for your skin.
Grape Stem Cells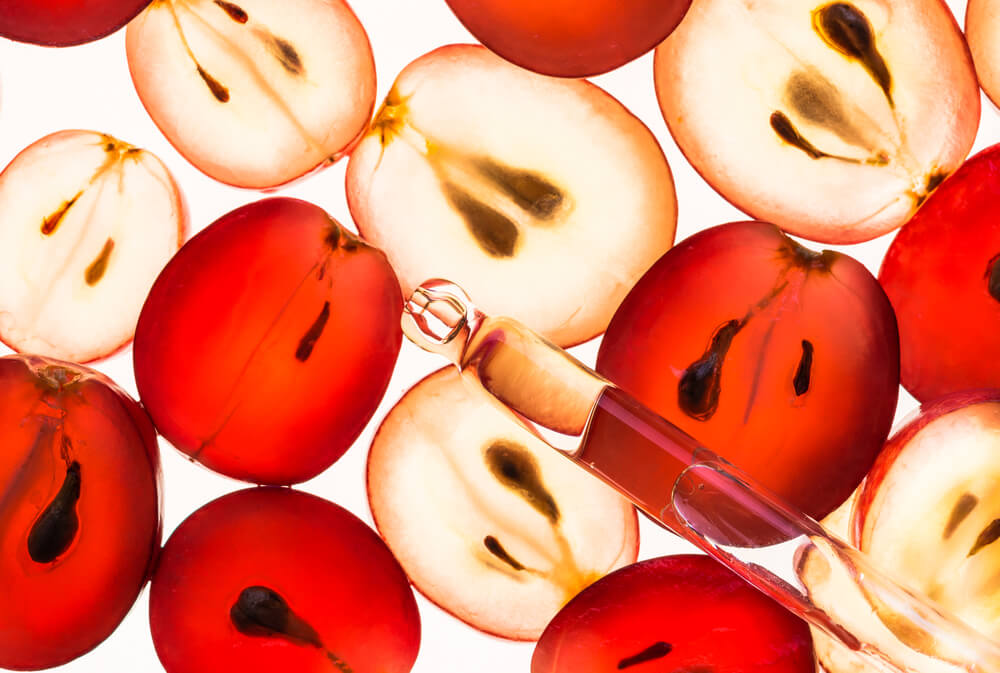 Let's begin with our signature ingredient here at Introstem; grape stem cells. This is an ingredient that you'll find in each and every Introstem product available, including the Introstem Stem Cell Day Moisturizer. We depend on this extract to power our formulas because of how it's able to produce such a wide range of results.
What does it do?
Grape stem cells are a superstar at reducing the visibility of skin damage, including the appearance of fine lines and wrinkles caused by exposure to UV rays. It'll diminish the look of any dark spots that have peppered your face too, while giving your complexion a brighter and more radiant finish.
The phenolic compounds, anthocyanins, and peptides that are naturally found in grape stem cells are exactly what your skin needs to maintain a healthy and balanced appearance.
Glycerin
Thanks to their moisture-binding properties, humectants keep the skin hydrated. There are several humectants out there, with most of the hype these days surrounding hyaluronic acid.
However, while glycerin may not be as talked-about, this humectant is actually even more effective than hyaluronic acid at keeping the skin hydrated.
In addition to helping with hydration, glycerin also leaves the skin feeling restored and protected. This is exactly why it's one of the main ingredients in the Introstem Stem Cell Day Moisturizer.
Vitamin A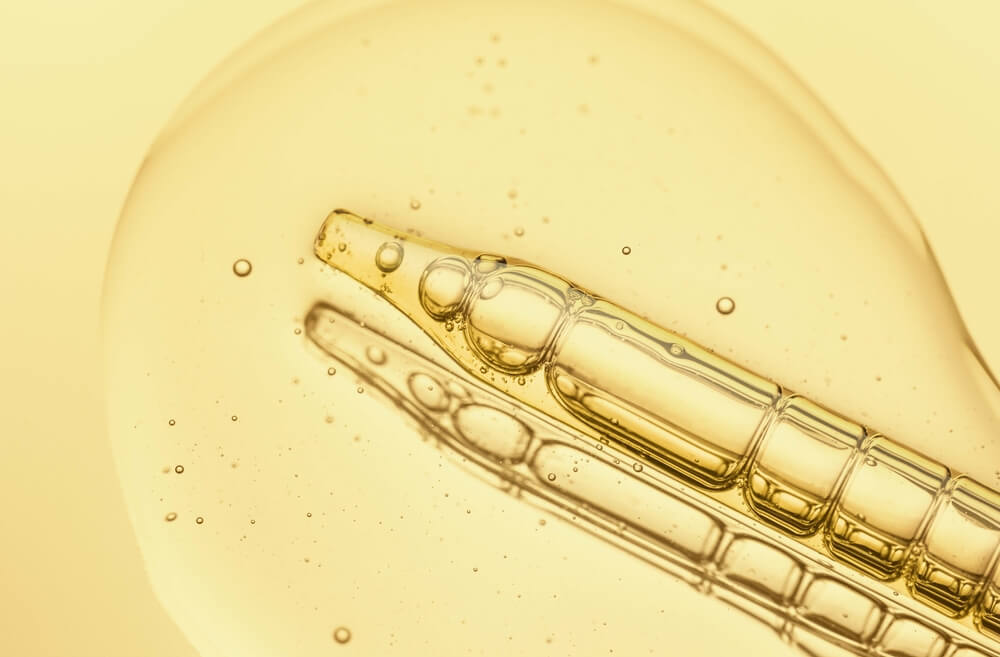 If you've been looking into creams that reduce the visibility of skin aging, then chances are that you've come across vitamin A in quite a few of them. There's a reason for this – it's one of the most studied ingredients out there for tackling the appearance of aging skin, with just about all research confirming how effective it is.
Not only does vitamin A diminish the look of fine lines and wrinkles, but it'll also brighten the complexion while reducing the appearance of dark spots.
While some forms of vitamin A can cause skin irritation, we went with the milder retinyl palmitate to ensure that the Introstem Stem Cell Day Moisturizer provides you with the skin-loving benefits of the vitamin without causing any redness or inflammation. 
Vitamin E
One ingredient that works exceptionally well in moisturizers is vitamin E. This is because it's naturally a very moisturizing ingredient – it keeps the skin feeling balanced and healthy.
However, vitamin E is an antioxidant too. This means that it can also help to minimize the appearance of wrinkles, giving the skin a more youthful finish.
Green Tea Extract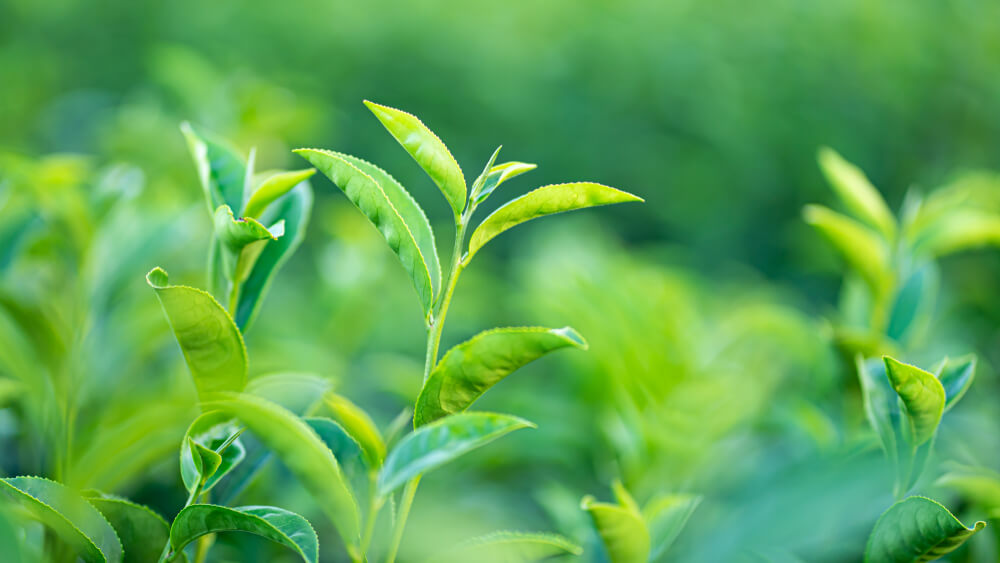 When it comes to botanical extracts, green tea is considered to be one of the best available. It's brimming with antioxidants that reverse the look of both aging and skin damage.
It's a fantastic ingredient for all skin types, which is why we had to include it in the Introstem Stem Cell Day Moisturizer.
Of course, green tea is an ingredient that your skin would benefit from both morning and night. While the Introstem Stem Cell Day Moisturizer takes care of your skin's needs during the daytime, turn to the Introstem Stem Cell Night Repair each evening. In addition to green tea and grape stem cells, this exquisite night cream is also loaded with vitamins, hemp seed oil, and several essential fatty acids that will keep your skin moisturized while you snooze.
Shea Butter
Shea butter is such an amazing ingredient for moisturizing the skin. In fact, some people use pure shea butter on its own as a moisturizer. While there's nothing wrong with doing that, we prefer to blend it with ingredients that will enhance its effects, making it feel even more moisturizing!
That's why we've added some shea butter into the Introstem Stem Cell Day Moisturizer. It gives the skin a velvety finish, but the other ingredients that it has been formulated with prevent it from feeling too heavy or greasy.
Chamomile Extract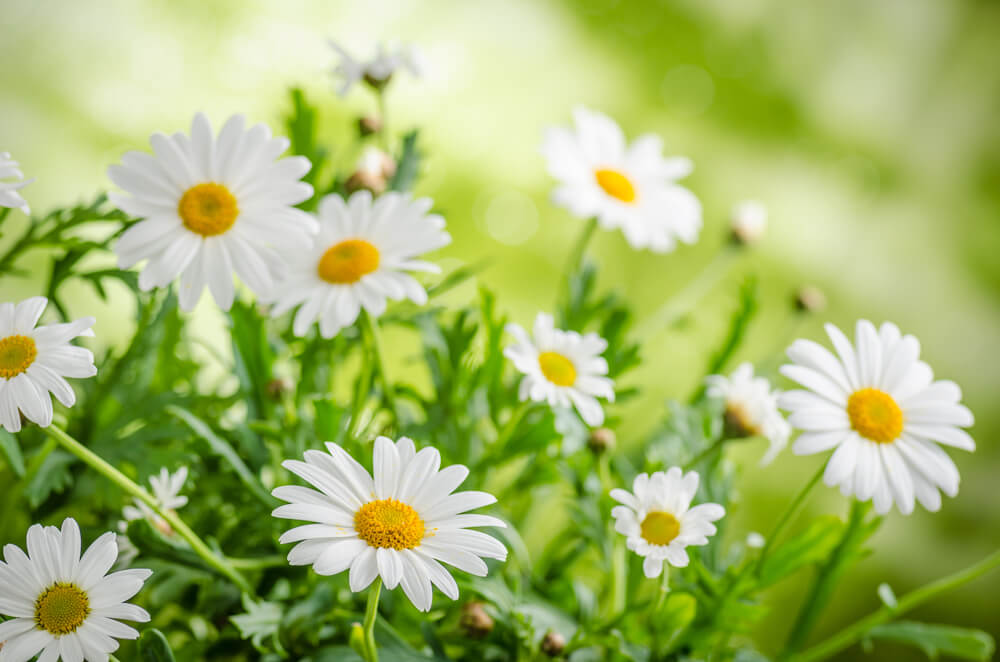 Chamomile tea is often recommended as a natural sleep aid. This is because of the many relaxing properties that it contains.
When used topically, it brings that same calming and soothing sensation to your skin too! It's primarily used for countering the look of redness and irritation. However, chamomile is also great for refreshing and rejuvenating the complexion as well.
Safflower Oil
Safflower seed oil is a natural ingredient that contains high amounts of linoleic acid. This enables it to reduce the look of inflammation in the skin.
It may surprise you to learn that safflower seed oil is suitable for all skin types. While you may be inclined to avoid oils if you have oily, acne-prone skin, the linoleic acid content in safflower can actually help to make your skin feel more balanced. This then reduces the appearance of pimples and breakouts in the future.
Aloe Vera Leaf Extract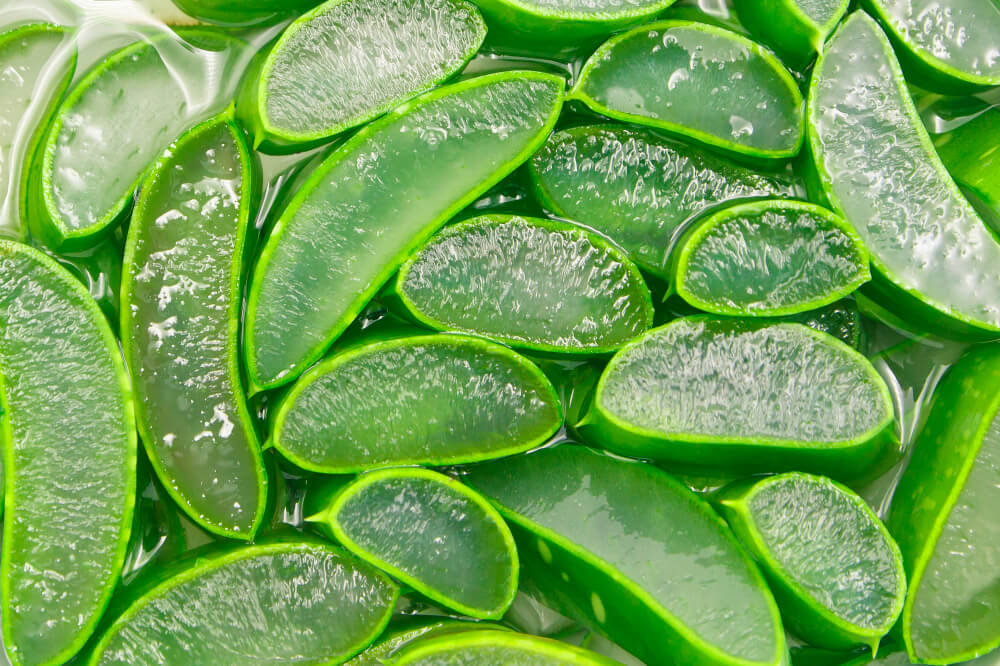 Chances are that aloe vera is an ingredient that you're familiar with. No matter where in the world you live, it's a go-to for soothing the feeling of sunburns and irritation.
Aloe vera is bursting with a huge array of enzymes, vitamins, and other active compounds. It's not just the soothing sensation that it provides that led us to using the ingredient in the Introstem Stem Cell Day Moisturizer. Instead, we also love how it hydrates the skin. It helps to brighten and soften the complexion too, making it perfect for a day cream.
Cetearyl Alcohol
Alcohols in skincare have gotten a bad rep, and it's easy to see why. So many products contain harsh alcohols that dry out and damage the skin. Sure, they act as a preservative, but there are so many better options out there.
However, when it comes to alcohols, there are both good and bad. Some alcohols, such as cetearyl alcohol, fall under the category of fatty alcohols. These are actually extremely beneficial for the skin. They leave it feeling softer and more conditioned – they don't cause any damage whatsoever.
How to Use the Introstem Stem Cell Day Moisturizer
Using the Introstem Stem Cell Day Moisturizer is as easy as using any other face cream. Simply massage it into cleansed skin and enjoy the soft and supple feel that your face takes on.
That said, if you want to enhance the benefits of this moisturizer even further, follow this routine:
Cleanse and Tone With the Stem Cell Mousse Cleanser & the Stem Cell Facial Toner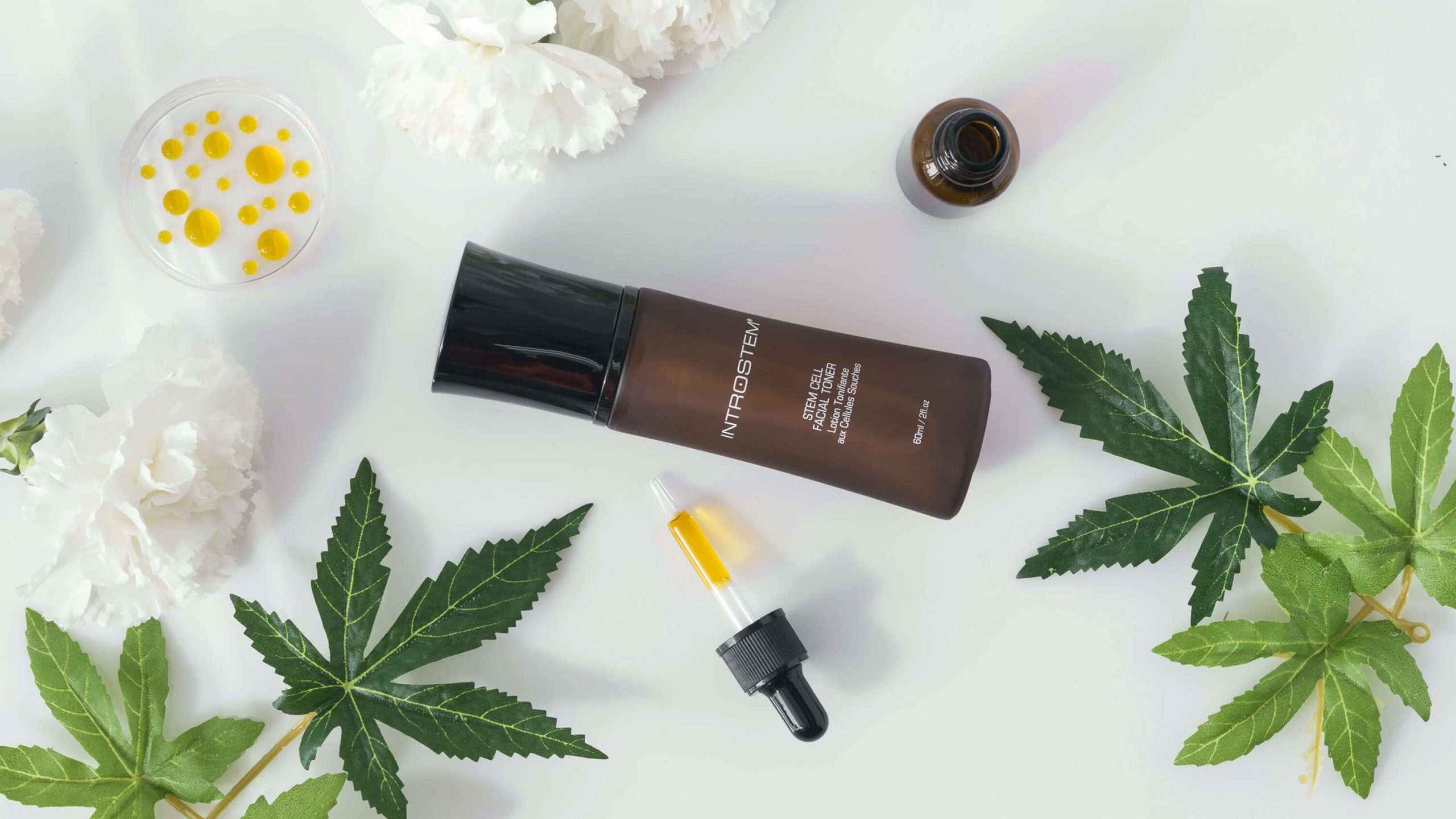 As we mentioned, your skin should always be clean before applying the Introstem Stem Cell Day. Moisturizer. However, let's face it – just like when it comes to face creams, not all cleansers are equal.
For a cleanser that gently lifts impurities and oil without leaving your skin feeling stripped and tight, turn to the Introstem Stem Cell Mousse Cleanser. Infused with grape stem cells, chamomile, argan oil, and lavender extract, this dreamy blend creates the perfect lather, leaving you with skin that feels soothed and refreshed after each cleanse.
Follow up with the Introstem Stem Cell Facial Toner. This alcohol-free formula will give your skin a more hydrated and balanced feeling, leaving it ready for the rest of your skincare routine.
Apply a Serum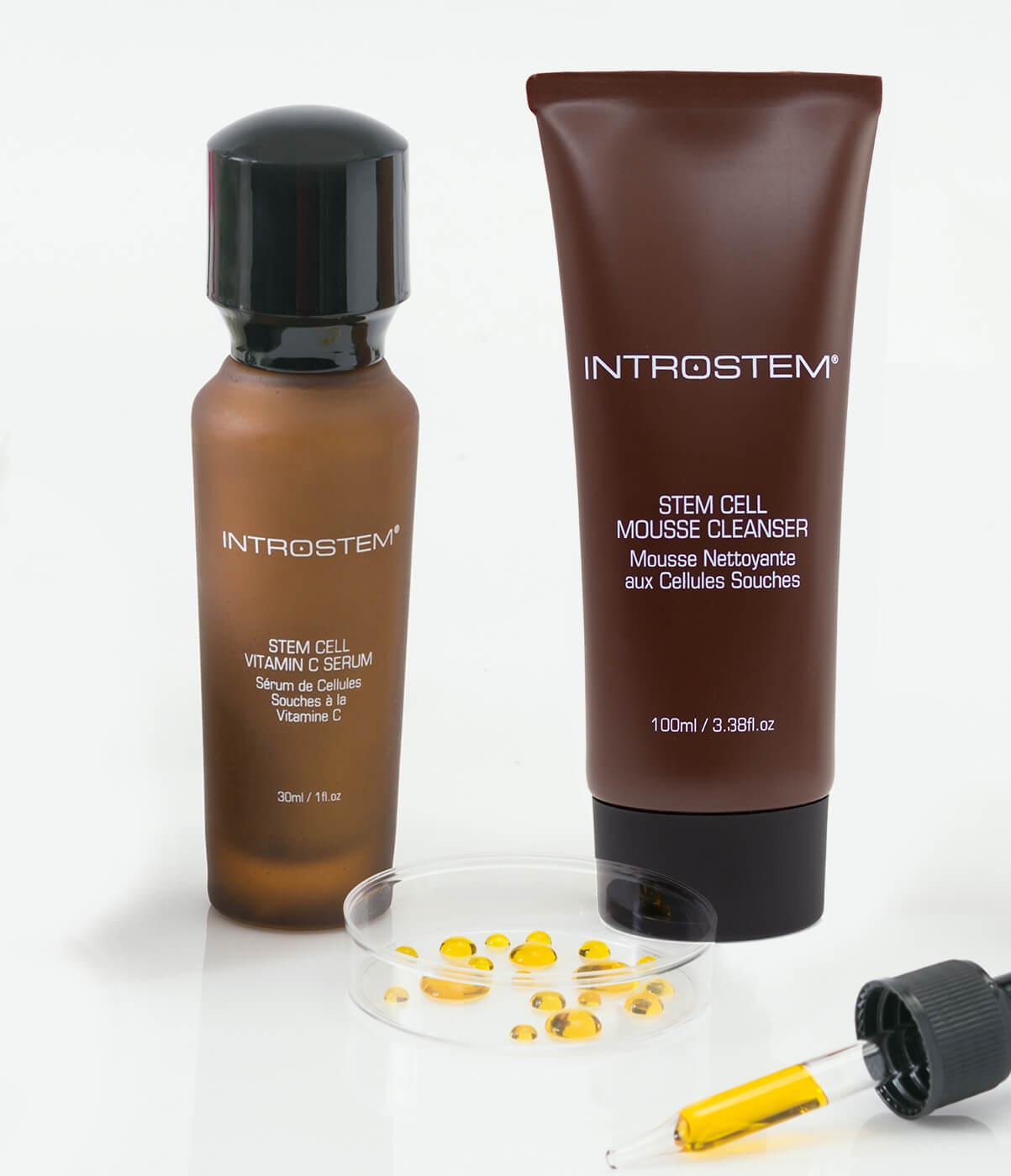 The Introstem Stem Cell Day Moisturizer is great at forming a seal over the surface of the skin. This not only traps moisture beneath but also ensures that any other ingredients that you've already applied are pushed into your skin.
This is why we recommend applying a serum before using the moisturizer. Introstem serums are already powerful on their own, but they become even more so when combined with the Introstem Stem Cell Day Moisturizer.
Which serum should you be using?
This depends on the results you want to see.
The Stem Cell Vitamin C Serum is an all-rounder. It contains two forms of vitamin C, plus vitamins A and E and several botanical extracts. This enables it to encourage a brighter, tighter, and healthier appearance.
The Hydro Stem Cell Drops is another popular choice. This lightweight serum focuses more on reducing the appearance of wrinkles, but it also gives the skin an instant glow.
If you'd prefer an even more hydrating formula, try the Hydro Silk Capsules. This is an encapsulated serum, meaning that each dose is contained in a small pearly capsule. The capsules are brimming with humectants and potent botanical extracts to leave your skin looking fresh, silky, and dewy.
Apply the Introstem Stem Cell Day Moisturizer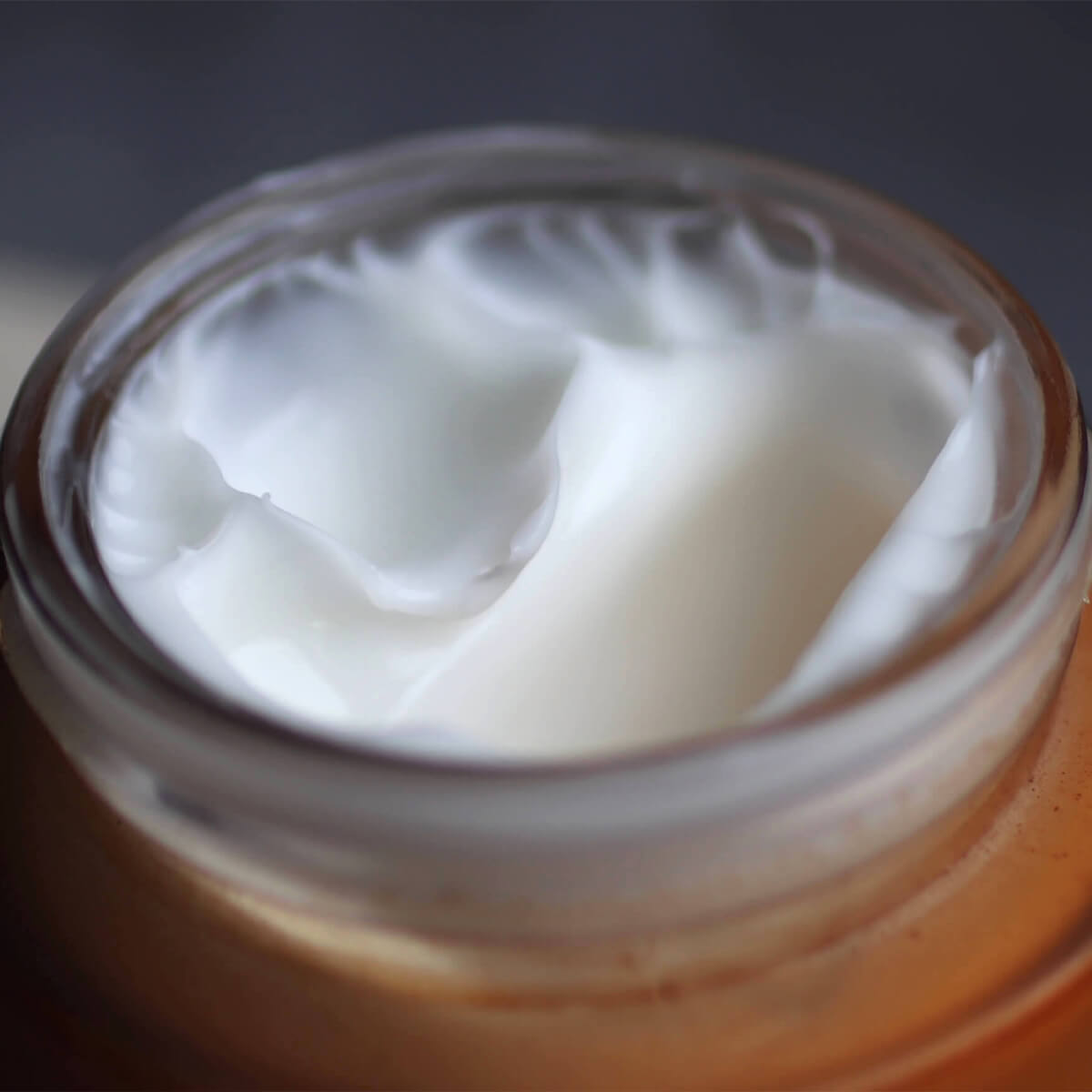 You can now go ahead and apply the Introstem Stem Cell Day Moisturizer to your skin.
We would recommend starting with a coin-sized amount. You can always scoop out a little more product if you need it. Make sure that both your face and your neck are generously covered. After all, both of these areas are delicate and need to feel loved!
To experience the very best results, we'd recommend using this cream daily.
Finish With a Sunscreen
A sunscreen should always be the final step in your skincare routine.
Make sure that you're using a broad-spectrum formula. Pick one that offers an SPF of at least 30. Make sure that you regularly reapply this throughout the day. While the visible effects of the Introstem Stem Cell Day Moisturizer will continue on for several hours, sunscreens aren't the same and need constant reapplication.
Conclusion
As you can see, the Introstem Stem Cell Day Moisturizer contains some very special ingredients. We have crafted it to cater to all skin types, making skincare a little less confusing for those of you who aren't sure which products to use. If you're looking for a cream that boasts high-quality, proven ingredients, then you really won't go wrong with the Introstem Stem Cell Day Moisturizer.
To browse more stem cell-infused skincare formulas from Introstem, click here.