Having a solid skin care routine is vital if you want to keep your skin looking and feeling its best. However, this is sometimes much easier said than done. Sure, it's easygl enough to buy a heap of intriguing products that each promises to do so much for your skin, but how do you decide on the correct order to use them each day? Does this even really matter?
The answer is yes. The order in which you carry out your skin care routine will significantly influence how well it actually works. To ensure that your products are performing to their full potential, read on as Introstem explains exactly how you should be layering them onto your skin.
Why is it So Important to Get the Order of a Skin Care Routine Right?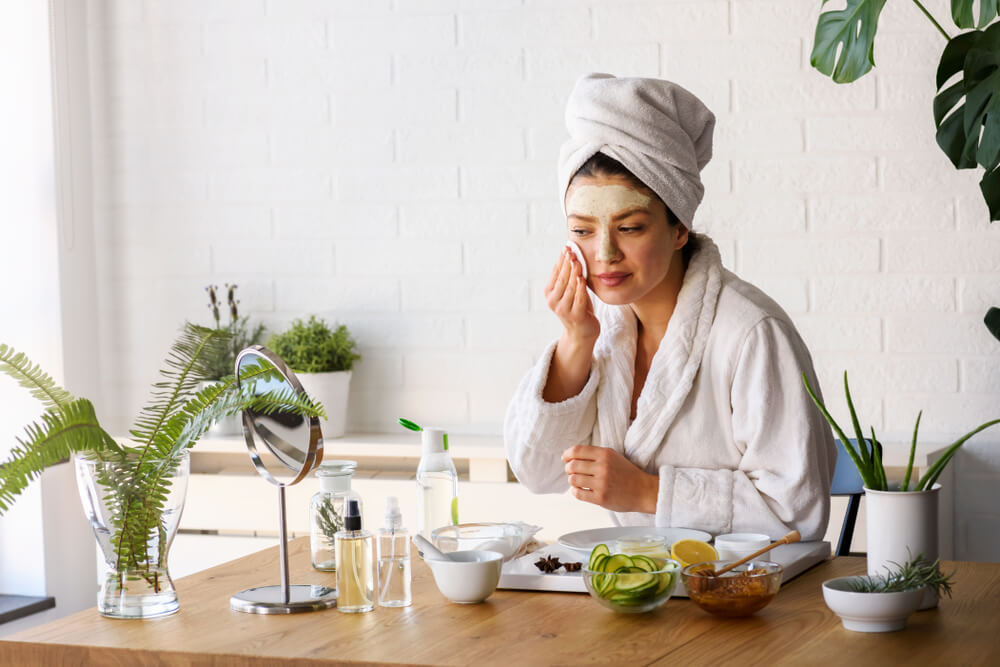 Simply put, if you don't apply your skin care products to your skin in the correct order, then they won't work in the way that they should. Layer the wrong products on first and any ingredients that you use further down the line will struggle to penetrate through the barrier created by the initial products that you applied. This will make them pretty much useless.
Even worse, getting the order wrong could end up congesting your skin and causing breakouts. You want your products to soak into your skin as much as possible rather than remain on the surface. For this, you need to apply them in a certain order.
The Correct Order for Your Skin Care Routine
So, how exactly should you be layering the various products in your skin care routine?
We're about to tell you. However, keep in mind that not every routine needs to consist of all of the following steps. Perhaps you'd like to keep things basic or maybe you want to add in even more stages. Whatever the case may be, these are the steps that we would recommend having in your skin care routine, in the order in which they should be applied:
Step 1: Cleanser
One of the non-negotiable steps that every skin care routine needs to contain is a cleanser. This is absolutely essential, especially in the evenings. Applying the rest of your skin care products to skin that's loaded with a day's worth of dirt, pollutants, sebum, and other pore-clogging substances will render them ineffective.
How to Choose a Good Cleanser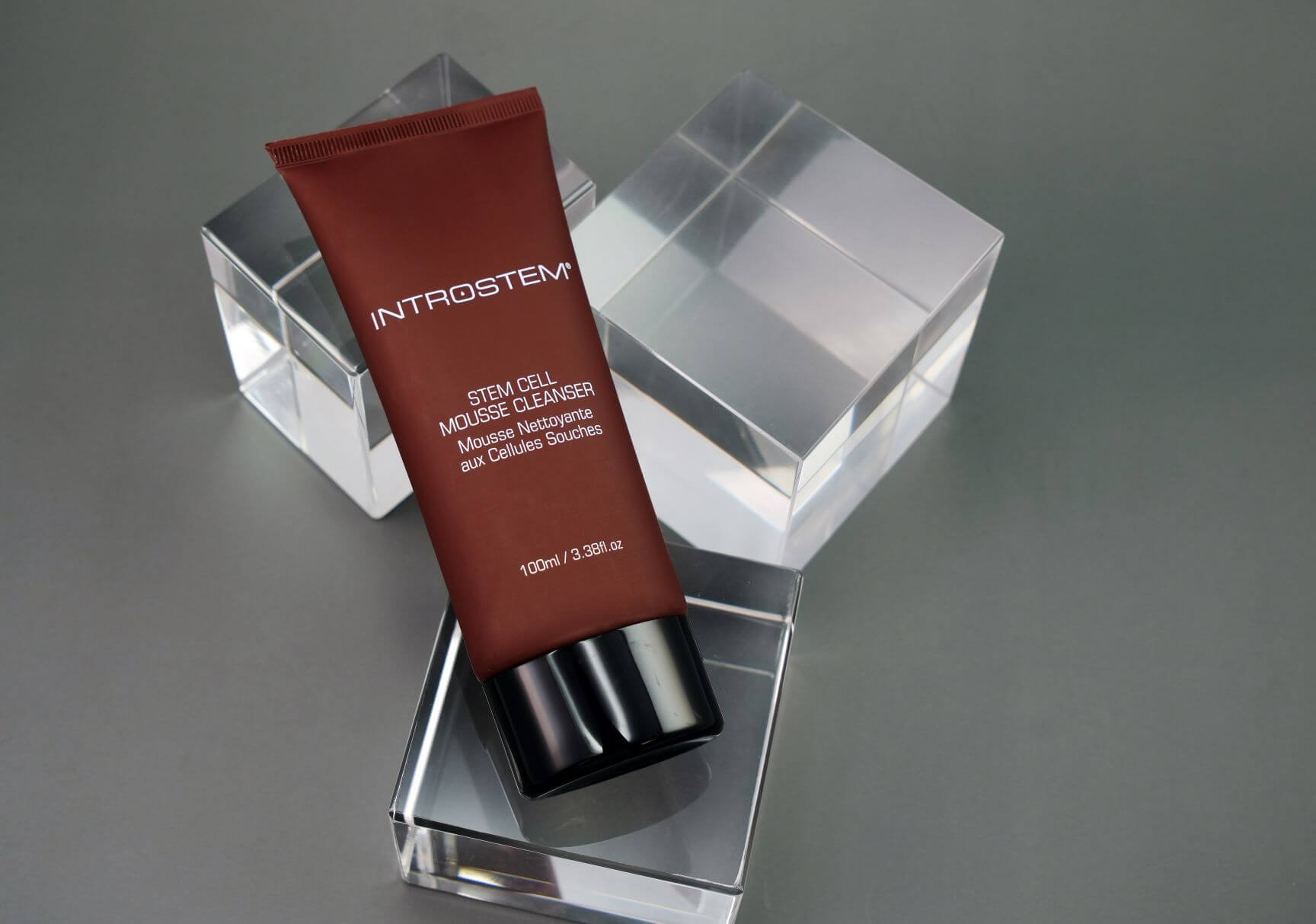 Many cleansing agents are known for being overly harsh on the skin. They strip away the skin's natural protective barrier, leaving the skin vulnerable to dryness and sensitivities. So, the most important thing to look for when choosing a new cleanser is gentle, skin-loving surfactants, such as the coconut-derived compounds in Introstem's Stem Cell Mousse Cleanser.
It may be gentle, but this cleanser is also powerfully effective. It will thoroughly clean the surface of your skin while also plumping up the complexion with its hydrating ingredients. From argan and moringa oils to aloe and lavender extracts, this cleanser turns what can sometimes feel like a daily chore into a refreshing indulgence.
Step 2: Toner or Essence
No matter how good your cleanser may be, it's still going to leave your skin's pH feeling a little off balance. This is normal, and it's easy to rectify with a good toner. Designed to hydrate and rebalance the complexion, a toner is a great way to give your skin an extra dose of moisture while rounding off your cleansing regimen.
What about essences? These are very similar to toners. In many cases, depending on the formula, they can be used interchangeably. That said, if you would like to use both, apply your toner first and then follow that up with your essence.
How to Choose a Good Toner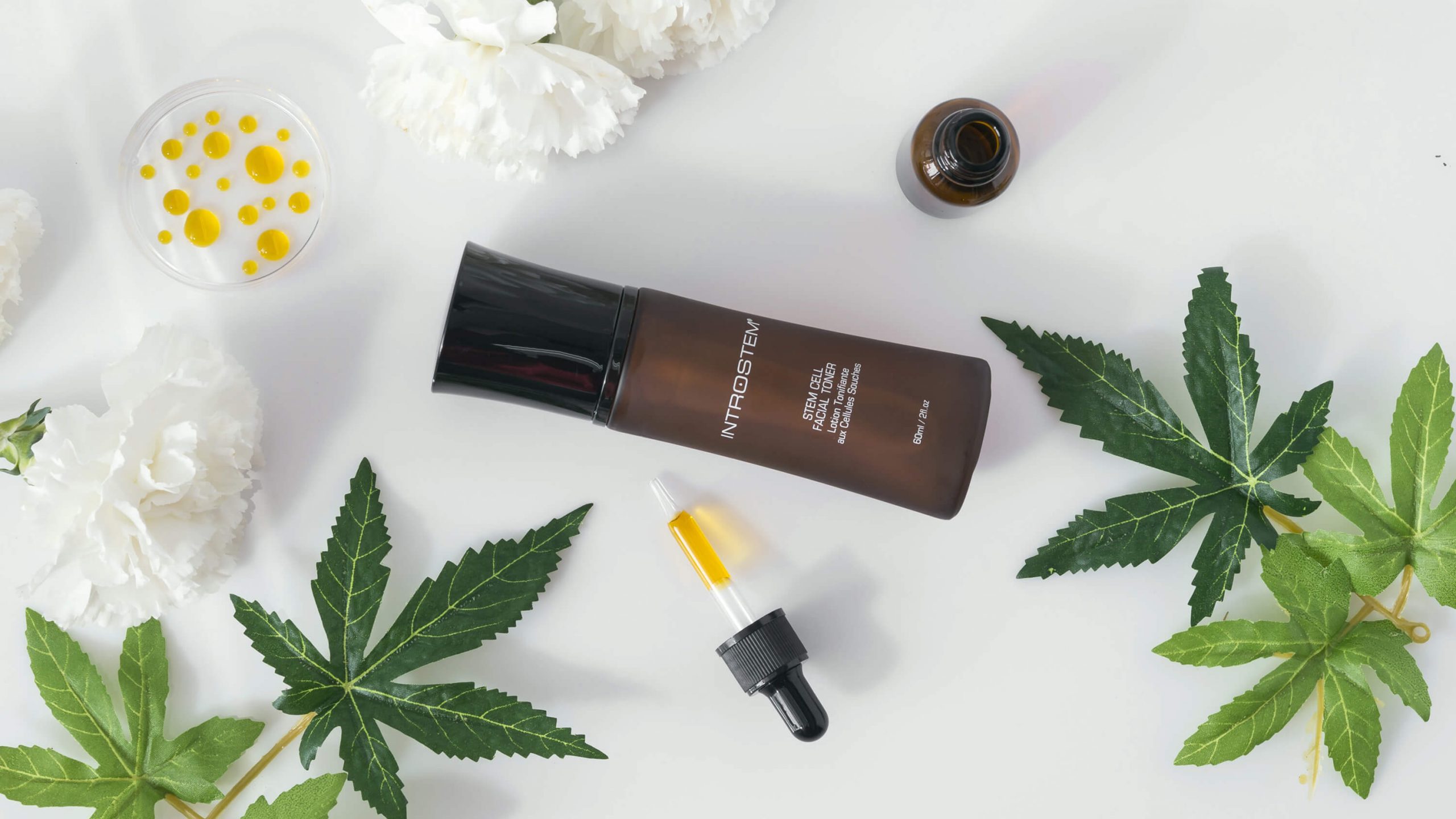 Toners are notorious for containing alcohol, an ingredient that quickly dries the skin out. So, always check the ingredient list of a toner to ensure that it's alcohol-free. You should also be keeping an eye out for plenty of hydrating ingredients and natural extracts. Since they're being applied to the skin directly after cleansing, their effects will be even more potent.
Our Stem Cell Facial Toner meets all of those requirements. This alcohol-free formula deeply hydrates the skin with aloe leaf extract, hemp seed oil, cucumber fruit extract, and chamomile extract. It also contains witch hazel leaf extract, an astringent revered for how it minimizes the look of large pores. 
Step 3: Antioxidant Serum
After applying your toner and/or essence, it's time to move on to an antioxidant serum. Why? Because no matter the visible skin concerns you may be battling, antioxidants can help. Acne? Dryness? Wrinkles? Dark spots? The right selection of antioxidants will improve the appearance of all of those issues, giving you the complexion that you've been dreaming of.
When it comes to serums, there's nothing wrong with adding more than one to your skin care routine. That said, we'd stop at three. After this point, the ingredients can start to dilute and block each other. Simply start with the thinnest and lightest serum that you have, before layering the thicker serum/s over the top.
How to Choose a Good Antioxidant Serum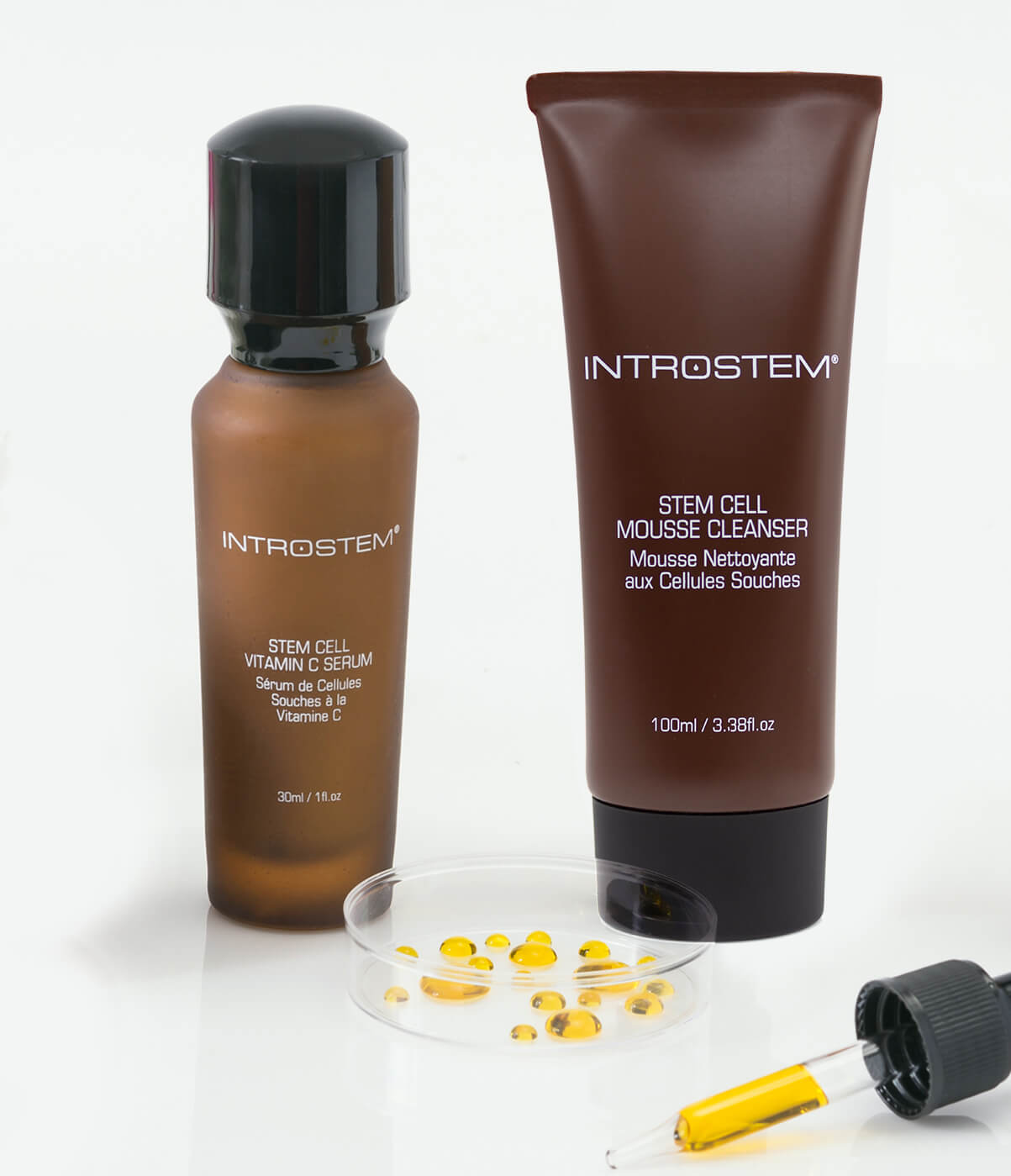 There are thousands of antioxidants out there, making it difficult to know exactly what you need. However, we'll make it easy for you – just about every antioxidant that you can lay your hands on will benefit your complexion in some way.
Having said that, there's one antioxidant in particular that's famed for being a powerful all-rounder; vitamin C. You'll find two forms of the ingredient in the Introstem Stem Cell Vitamin C Serum. This silky formula is infused with a number of other antioxidant-rich ingredients too, including grape stem cells.
Step 4: Eye Cream
It's now time to move on to the moisturizing stages of your skin care routine. Since eye creams are usually lighter than face creams, you'll need to apply your eye cream first.
Although an eye cream isn't an essential part of a skin care routine, it's definitely worth using. The skin around the eyes is known for being thinner and more prone to damage than the skin on the rest of the face, which is why the eye area usually ages faster. A good eye cream can help to reduce the visibility of fine lines and wrinkles around the eyes while also diminishing the look of puffiness and dark circles.
How to Choose a Good Eye Cream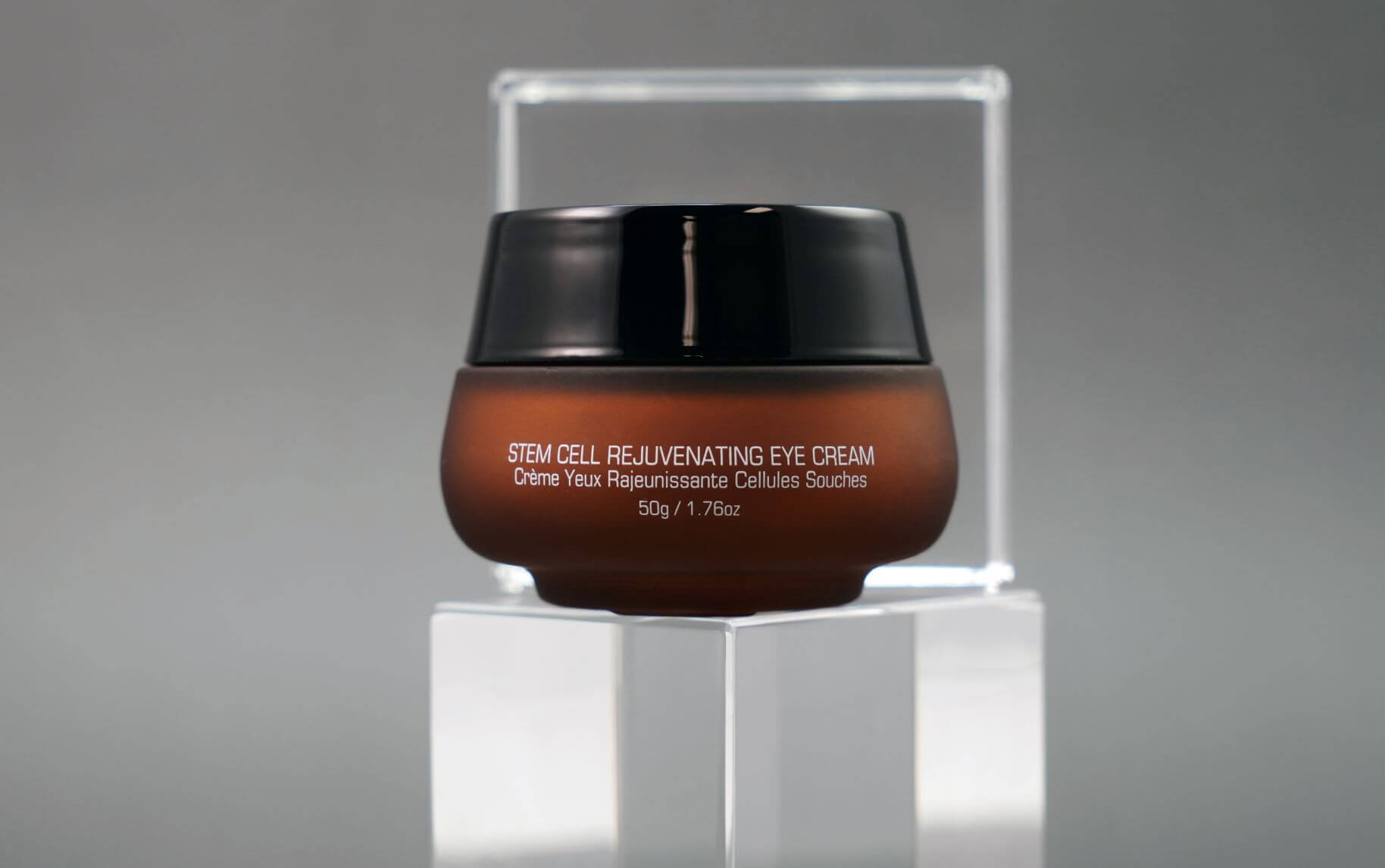 A good eye cream should contain a mix of both moisturizing ingredients and antioxidants. You don't want a formula that's too thick and oily – this will only leave your fragile eye area feeling heavy and greasy. Instead, go with a lightweight eye cream that hydrates the skin without weighing it down, such as Introstem's Stem Cell Rejuvenating Eye Cream. 
In addition to hydrating your skin and pampering it with potent antioxidants, this eye cream also contains caffeine to tighten and firm up the look of the skin around your eyes. It will do away with the appearance of puffiness and dark circles in no time. Apply it daily and it won't be long before your eye area looks significantly smoother and more youthful.
Step 5: Moisturizer
If you're following this skin care routine at night, then a moisturizer will be your final step. Not only will it help to boost your skin's moisture levels, but it will also lock in all of the other ingredients that you've already applied.
Unlike an eye cream, a face cream is an absolute must, no matter your skin type. Everyone's skin needs moisture in order to thrive, and a good moisturizer will give it just that.
How to Choose a Good Moisturizer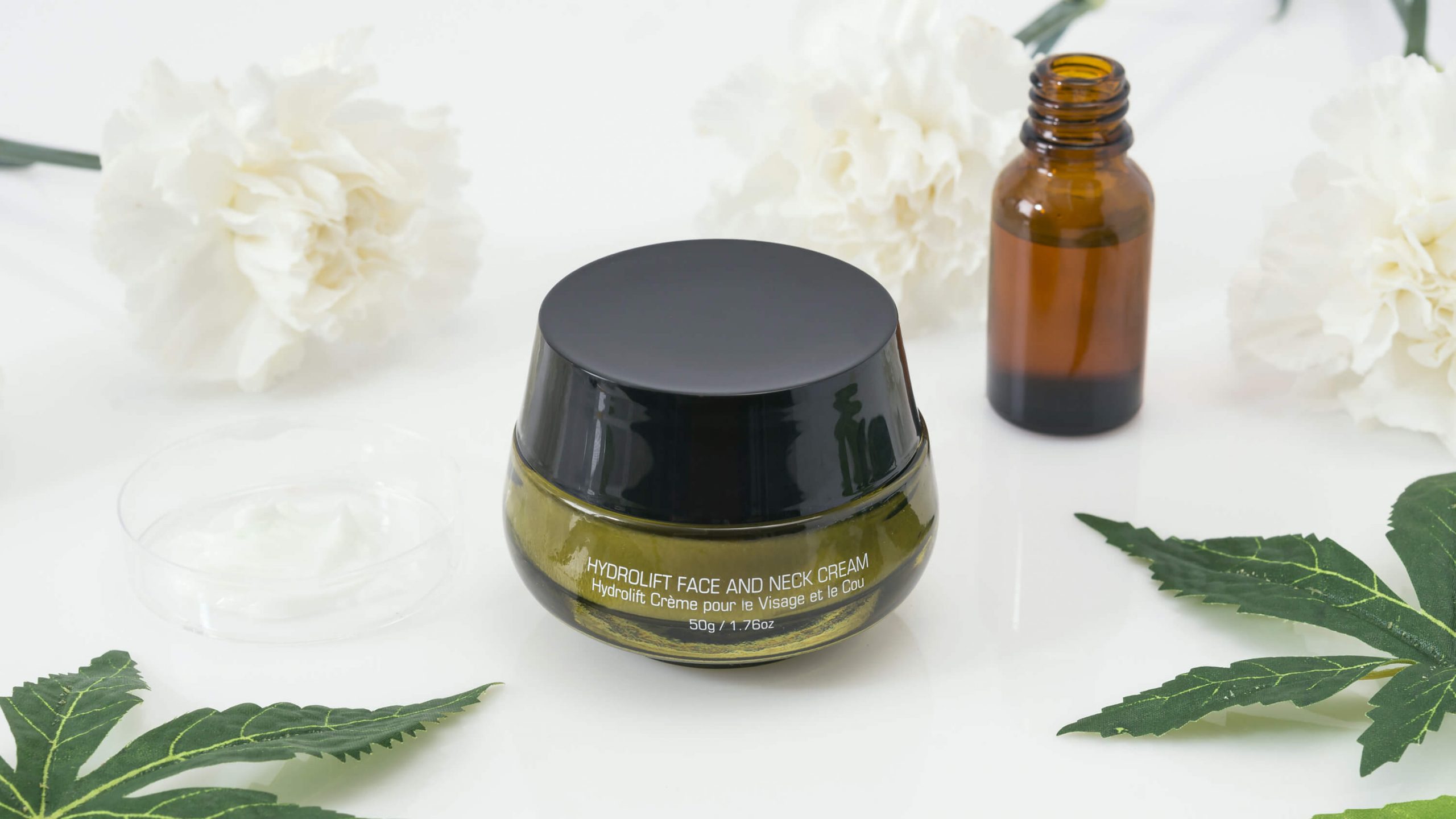 A good face cream should contain plenty of hydrating ingredients. Plant oils never fail to quench thirsty skin cells, so look for a formula that offers a selection of botanical oils and butters.
If you have dry skin, then the richer your cream, the better. However, those with oily skin need to make sure that the moisturizer they choose doesn't contain any comedogenic ingredients. This refers to ingredients that are known for clogging pores and contributing to breakouts.
The Introstem Hydrolift Face and Neck Cream is one of those rare moisturizers that can be used on both dry and oily skin. The plant oils and butters that it contains, from shea to jojoba to sweet almond, are all non-comedogenic. It boasts several hydrating humectants too, including glycerin and sodium hyaluronate. Even better, this formula is also packed with numerous vitamins and antioxidants to give the skin a smoother and more lifted finish.
Step 6: Sunscreen
While you won't need to apply sunscreen at night, it's a crucial part of any daytime skin care routine. The sun's UV rays are not only linked to skin cancer, but they are also infamous for accelerating the skin aging process. In fact, studies show that the regular use of sunscreen goes a long way in protecting the complexion from the visible signs of aging, including wrinkles, dark spots, and the loss of elasticity.
How to Choose a Good Sunscreen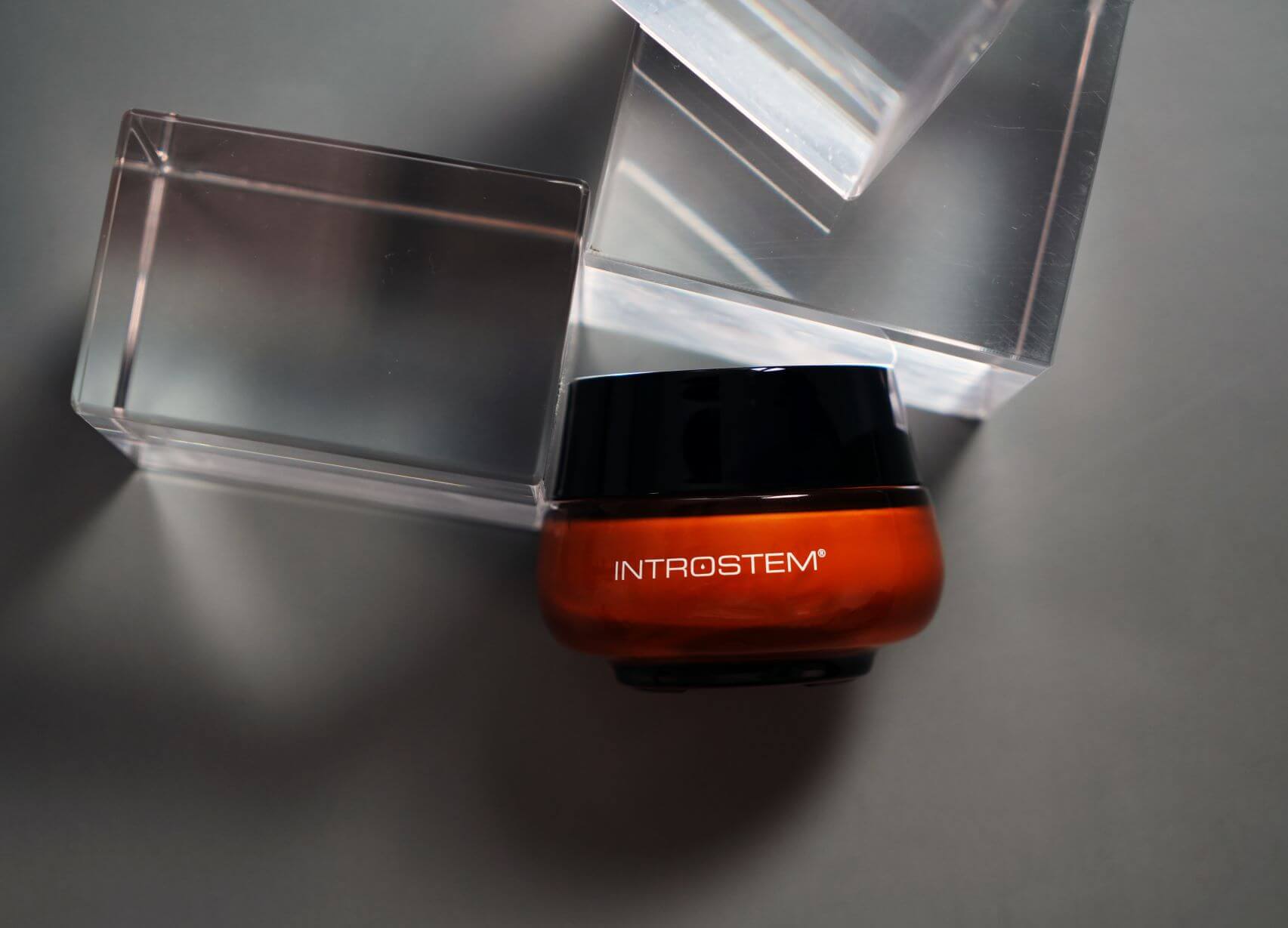 In order for a sunscreen to be effective, it needs to protect you from both UVA and UVB rays. This means that in addition to sporting an SPF rating (with 30 being the minimum that you should go for), it should also be labeled as a broad-spectrum formula.
If you're guilty of sometimes skipping the sunscreen, it may be worth looking for a moisturizer that also contains SPF. This way, you'll save yourself an extra step in your daytime skin care routine since you'll be giving your skin the protection it needs when you apply your face cream.
That's exactly why our Stem Cell Active Defense SPF 30 is so popular. This two-in-one formula not only deeply moisturizes the skin with a blend of glycerin and aloe vera, but it also protects from UV rays. Even better, it's infused with multiple antioxidants too, from green tea extract and grape stem cells, making it capable of diminishing the look of wrinkles and dark spots.
Ready to Build the Perfect Skin Care Routine?
If you're feeling confused by all of the steps mentioned above, then begin with the basics; a cleanser, a moisturizer, and a sunscreen, in that order. Once you've mastered the foundations of every good skin care routine, you can then expand on this to add in toners, essences, serums, eye care products, and anything else that may benefit your skin.
Click here to shop for more bestselling skin care products from Introstem.