Let's start by breaking some bad news; it's not possible to actually shrink pores. The size of your pores is something that's in your DNA. It's determined by genetics, meaning that, unfortunately, it's out of your control.
Ok, enough of the doom and gloom. Let's move on to the good news. Although you can't shrink pores, there are several steps that you can take to make them look smaller and less noticeable, to the point where they appear to be pretty much invisible.
Wondering how to do that? Read on as Introstem explains!
Upgrade Your Exfoliator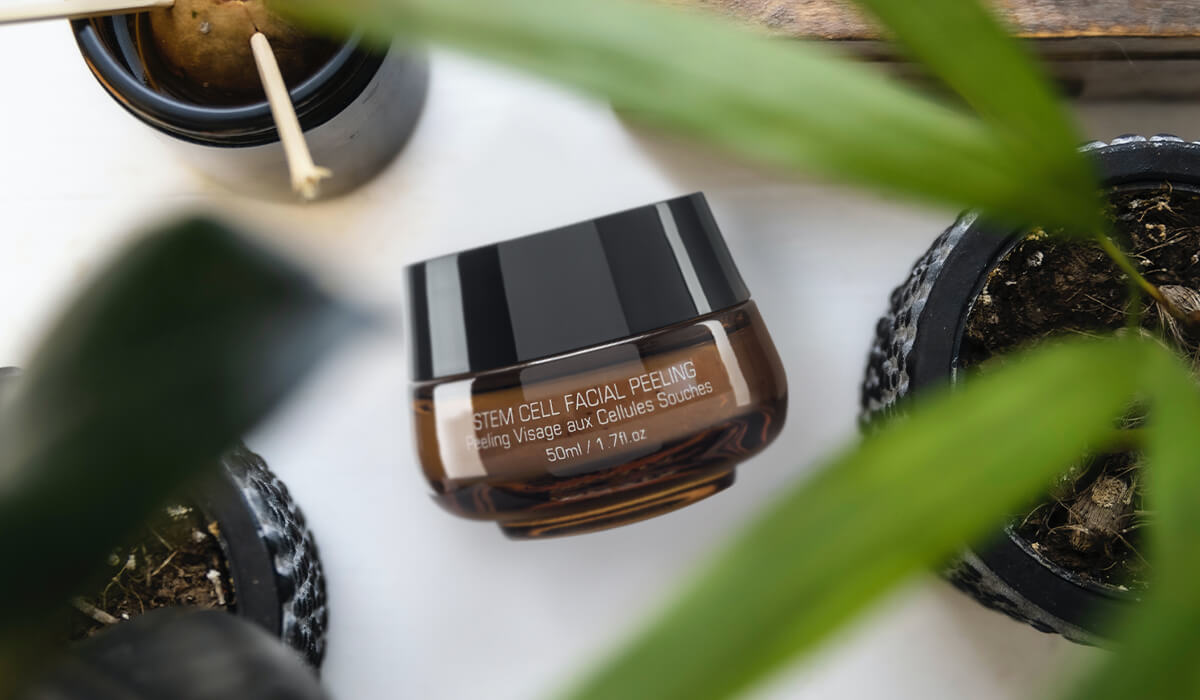 The fastest way to make your pores look smaller and lighter is to exfoliate. Chances are that you've already been doing this – it tends to be the first piece of advice that everyone reads when looking for ways to shrink pores.
Why is this? Because one of the most common culprits behind large and dark pores is blockages. When the pores become clogged with excess sebum, dirt, dead skin cells, and other impurities, those blockages are visible from the surface, making each individual pore stand out. 
Exfoliation clears those blockages away, immediately making your pores less noticeable. However, not every exfoliator will be able to work wonders on your pores… 
Ideally, you need to use a chemical exfoliant. This will help to dissolve impurities within your pores. At the same time, you don't want to use an overly harsh chemical exfoliant. Causing any irritation to your skin, which many acids will do, will only make your pores look larger.
The Introstem Stem Cell Facial Peeling provides the perfect middle ground. Its chemical exfoliating agent is mandelic acid, which comes from almonds. It works beautifully at reducing the look of large pores yet it's also very gentle. On its own, it's a little too gentle, which is why, in this formula, it has been combined with bamboo powder and walnut shell powder. These ingredients offer physical exfoliation properties, leaving the face looking smooth, polished, and pore-free.
How often should you be exfoliating?
Twice a week would be most beneficial. If your skin is excessively oily, you may want to increase this to three times a week. However, avoid exfoliating more often than this as over-exfoliation could potentially make your pores look even larger.
Ramp Up Your Cleansing Regime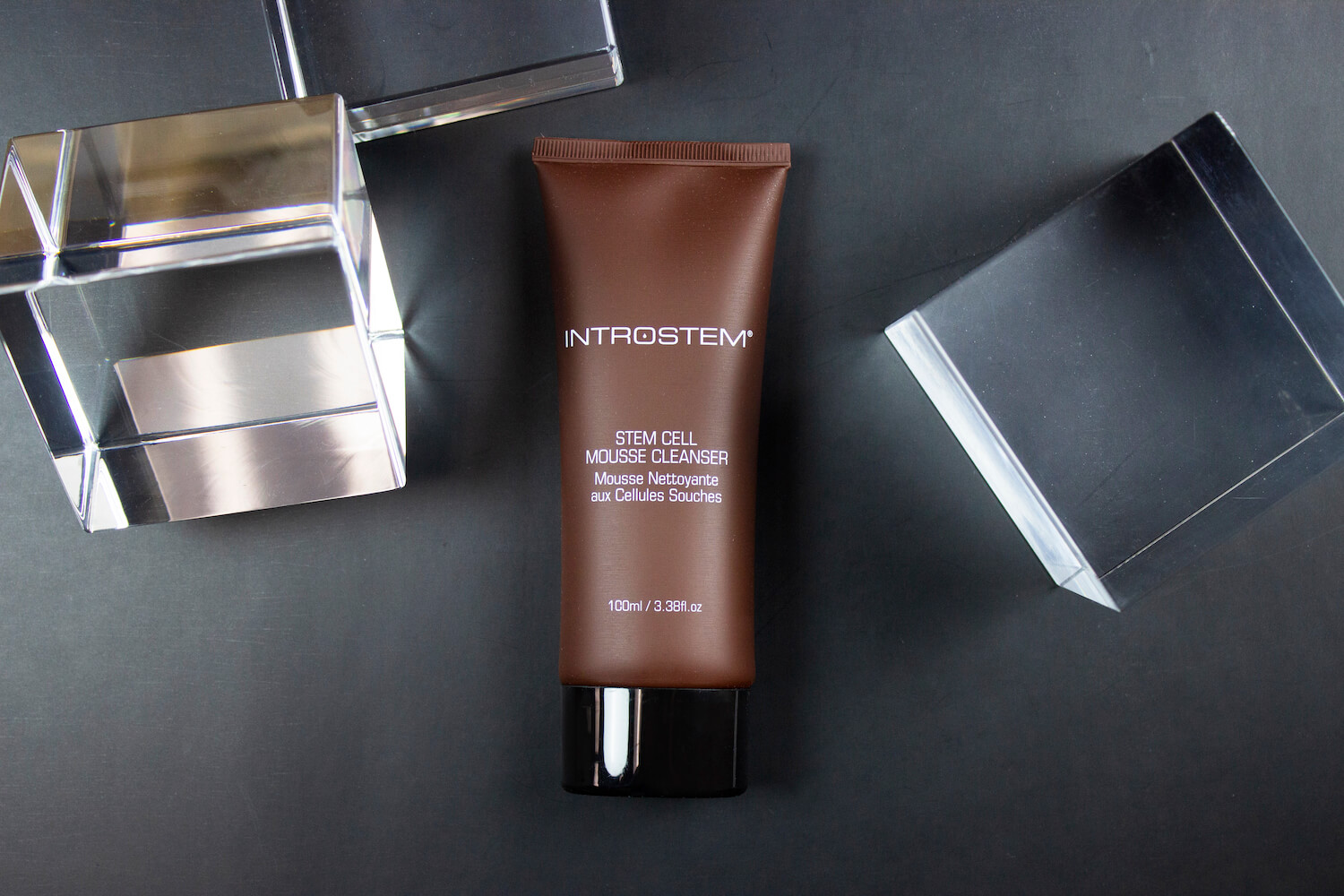 Exfoliation is a very effective way to make your pores look smaller when blockages are responsible for their prominence. However, in an ideal world, those blockages wouldn't exist in the first place. 
This is something that you actually have a fair bit of control over. A solid cleansing regimen will enable you to keep the surface of your skin clear of excess sebum. As a result, you're less likely to end up with sebum clogging up your pores, meaning that you'll find it much easier to maintain pores that look barely there.
What should your cleansing regimen entail?
For starters, you should be cleansing your skin twice a day. Give it a cleanse in the morning when you wake up and then once again in the evening before you go to bed.
Use a cleanser that's thorough yet gentle. As mentioned earlier, you don't want to irritate your skin. However, you also need your cleanser to efficiently remove excess sebum from your skin. One formula that does this well is the Introstem Stem Cell Mousse Cleanser. Massage it into your skin and it creates a satisfying lather that leaves the skin feeling deeply cleansed and refreshed. At the same time, it also contains aloe vera extract, lavender extract, and grape stem cells for a bright and hydrated complexion.
Once you're done cleansing, follow up with a toner, such as Introstem's Stem Cell Facial Toner. It's a wonderfully hydrating formula that boasts a number of botanical extracts, including witch hazel. This ingredient acts as an astringent. This means that, although it won't shrink pores, it'll make them look much tighter.
Use Ingredients Proven to Tighten the Look of the Skin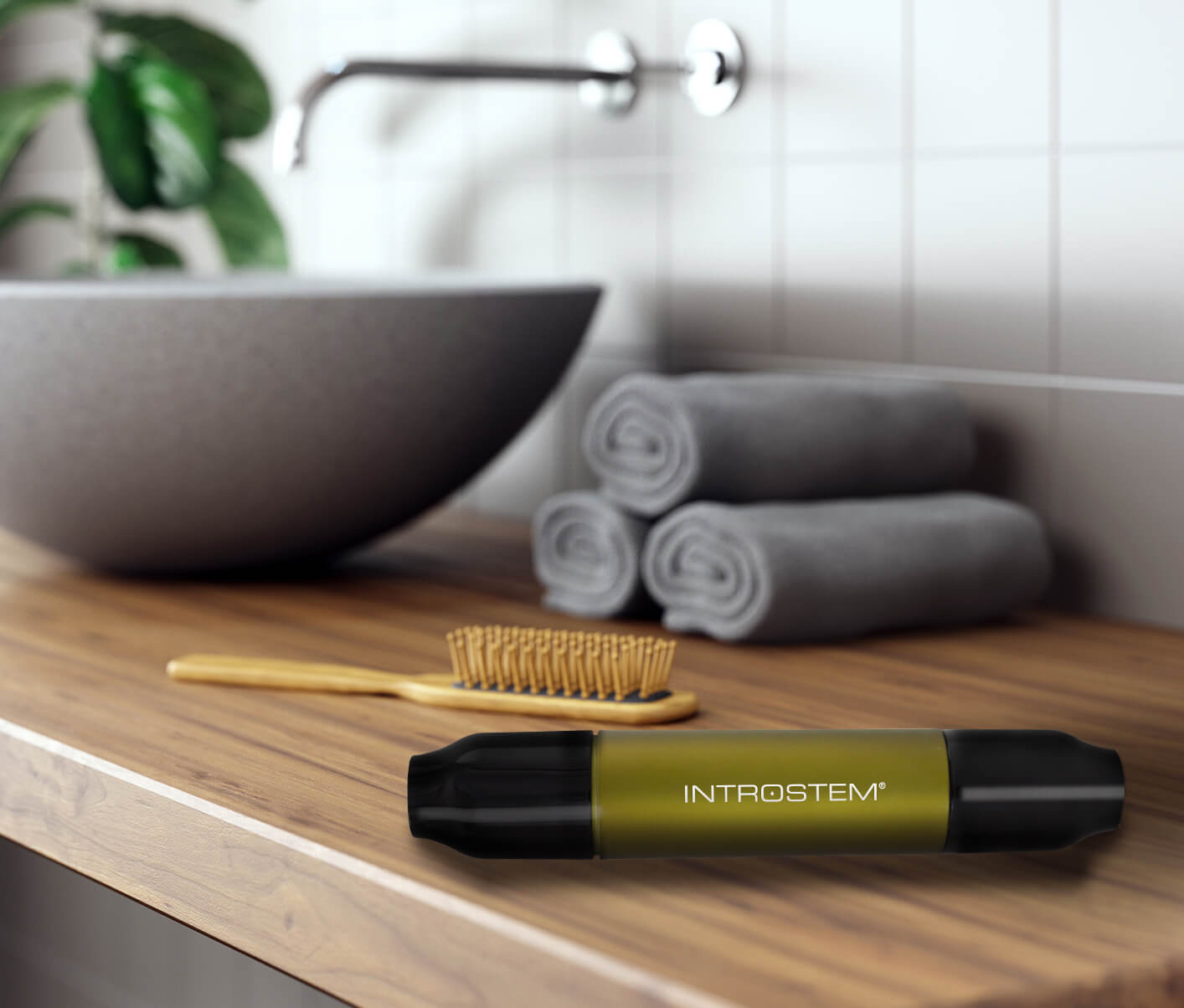 Another common reason behind enlarged pores is aging. Unfortunately, this isn't something that you can avoid – aging is inevitable. Once you progress into the later years of your life, the consequences of aging mean that your skin stops producing as much collagen and elastin. These are the proteins that make your skin feel firm, tight, and smooth.
Wondering how this relates to your pores? Well, the decline in those proteins causes the skin to sag and droop. This means that your pores end up sagging and drooping too, which makes them look longer, larger, and shadowy.
One way to counter this is to look for ingredients that work well on aging skin. Ideally, you want compounds that are capable of lifting and tightening the look of your skin, such as peptides, vitamins, and antioxidants. 
One product that offers all of this and more is the Introstem Hydro Age Reforming Alpha Solution. It's a specialized serum that visibly smooths and firms the complexion. Apply it to the areas of your skin where your pores look most noticeable and, while it won't shrink pores, it will make them look dramatically tighter and smaller.
Another product that's fantastic for aging skin is the Introstem Hydro Stem Cell Drops. This is a gorgeous serum that's brimming with powerful ingredients. Sodium hyaluronate has been proven to improve the feeling of tightness and elasticity in the skin while grape stem cells are full of antioxidants that halt and reverse the look of skin aging. Give this serum a try and your pores will soon look as small as they did when you were in your younger years!
Shield Your Skin From Sun Damage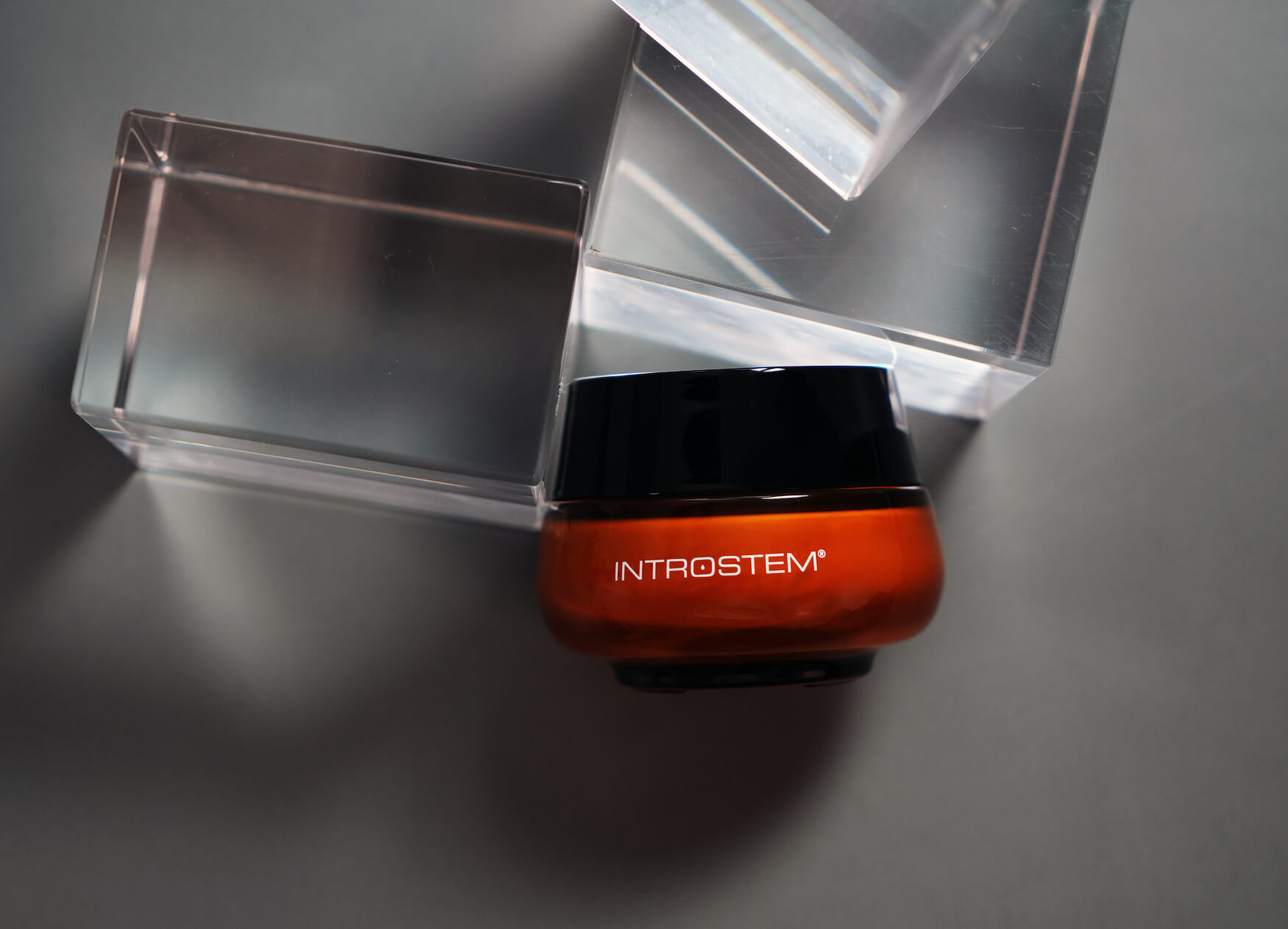 Aging is notorious for degrading the skin's collagen and elastin fibers, causing droopy-looking pores. However, aging isn't the only thing that does that…
Sun damage is just as, if not more, responsible. UV rays weaken and damage the protein fibers in the skin, drastically accelerating the aging process. The more sun damage you've experienced over the course of your life, the sooner your skin, along with your pores, will start to sag.
It also doesn't help that UV rays stimulate sebum production in the skin. The more sebum your pores produce, the larger they'll look.
So, to prevent all of this, it's time to get serious about sun protection. Sure, this won't actually shrink pores but it will go a long way in your quest to make them look smaller.
The best way to protect your skin from UV damage is to find a good sunscreen. Our top choice would be the Introstem Stem Cell Active Defense SPF 30. Not only does it provide broad-spectrum sun protection but it also moisturizes and hydrates the skin. It's packed with antioxidant-rich botanicals too, including green tea extract and grape stem cells.
Make sure that you keep your skin covered with sunscreen throughout the year. Although the sun might not feel quite as damaging in the winter months, UV rays are present year-round. This makes SPF vital 365 days a year.
Use Heat to Soften Pore Blockages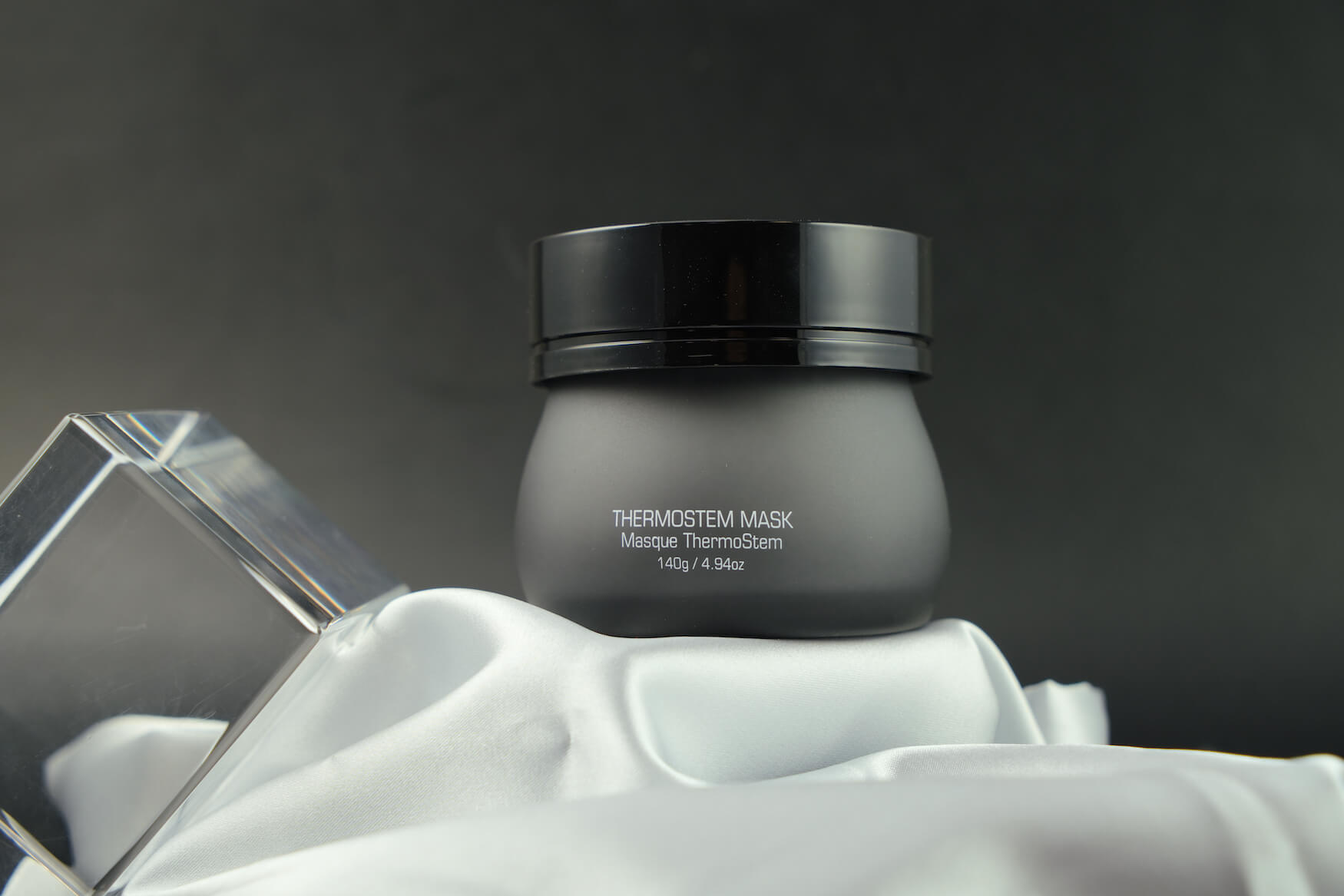 One of the most repeated skin care myths out there is that hot water enlarges pores while cold water can shrink pores. As we discussed earlier, the size of your pores can't be changed, making this statement untrue.
However, that's not to say that hot and cold temperatures don't have an effect on how dilated your pore openings are. Heat can cause them to temporarily relax and expand while cold has the opposite effect and constricts them. This is why many spa treatments include a facial steam before extractions. By expanding pore openings, the steam makes it much easier to clear out the pores.
One way to use this to your advantage at home is by adding a thermal face mask, such as the Introstem ThermoStem Mask, to your skincare routine. As this mask is applied to the skin, it slowly heats up. This leaves the pores feeling relaxed and dilated. This is when the kaolin clay in the mask kicks into action, efficiently drawing out impurities through those dilated openings. At the same time, antioxidant-rich botanical extracts, including coffee seed, aloe vera, and grape stem cells, sink into the skin to revitalize the complexion.
Refrigerate Your Skincare Products
Now that you know how to harness the power of heat, let's talk about cold.
With cold having a constricting effect on the look of your pores, refrigerating your skincare products to keep them chilled will enable you to refresh your skin with cool temperatures each time you use those products.
Not only will this leave your pores looking tighter, but it can also help to prolong the shelf life of some active ingredients. Refrigeration keeps those ingredients stable for longer, therefore maximizing the potency of your skincare products.
Add Retinoids to Your Routine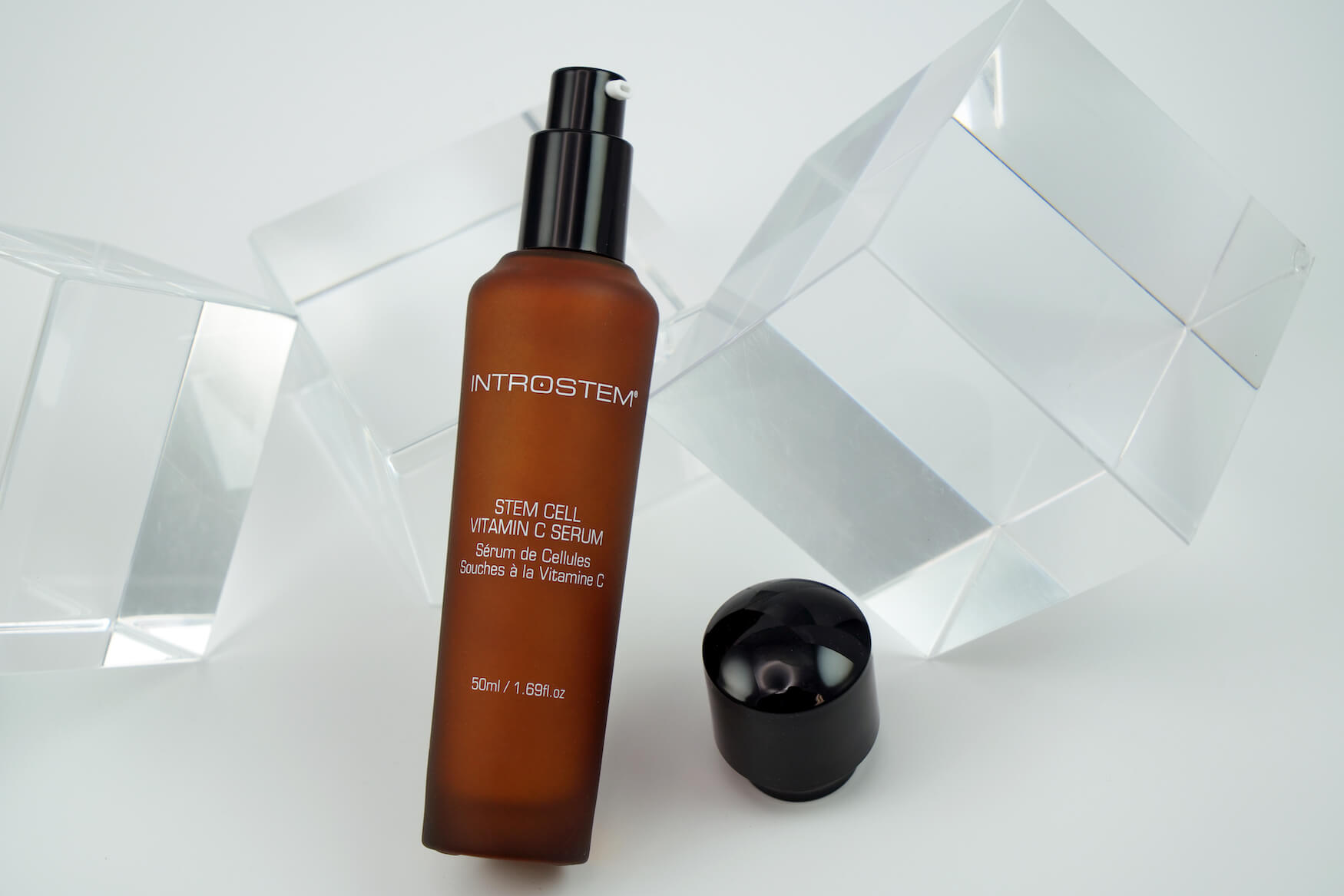 When it comes to reducing the look of large pores, retinoids can be a game-changer. This ingredient group consists of various forms of vitamin A. Every retinoid out there is a superstar when it comes to tightening and clarifying the complexion. The main difference between them all is potency – some work faster than others.
While this may make you want to reach for the strongest retinoid around, that wouldn't be wise. From retinol to retinoic acid, many retinoids are infamous for how they can irritate the skin for the first few weeks of use. As mentioned earlier, skin irritation can make the pores look larger and redder, so try to avoid this at all costs.
This means that the best retinoid to go for would be retinyl palmitate. It's one of the gentlest retinoids out there yet it has the same effect on the appearance of pores, it just needs a little longer to take effect. You'll find the ingredient in the Introstem Stem Cell Vitamin C Serum. In this formula, retinyl palmitate is combined with vitamins C and E to create an even more powerful way to diminish the look of your pores.
Summary
Many people often feel disheartened when they find out that it's not possible to physically shrink pores. However, there are still so many ways in which you can tighten and lighten the appearance of your pores, which will have the same overall effect of making them look less noticeable. Follow the tips that we've shared above and you'll be able to do exactly that!
Click here to check out more bestselling skincare products from Introstem.