Struggling to get your oily skin under control? It's undeniably one of the trickiest skin types to deal with – make the wrong move and you could end up dealing with congestion, inflammation, and breakouts.
Fortunately, the right skincare routine can help you in a number of ways. Not only could it prevent all of those visible skin concerns that often accompany oily skin, but it could also help to rebalance how greasy your complexion feels in the long run.
If you aren't sure where to begin, read on as Introstem talks you through the best skincare routines for oily skin.
A Morning Skincare Routine for Oily Skin
Ideally, you should have two skincare routines; one for the daytime and one for the night. Your morning skincare routine should focus on keeping your skin feeling protected against all of the environmental aggressors that it faces during the day, from pollution to UV rays. Let's take a look at the steps that you'll need to take to do just that:
Cleanse Your Skin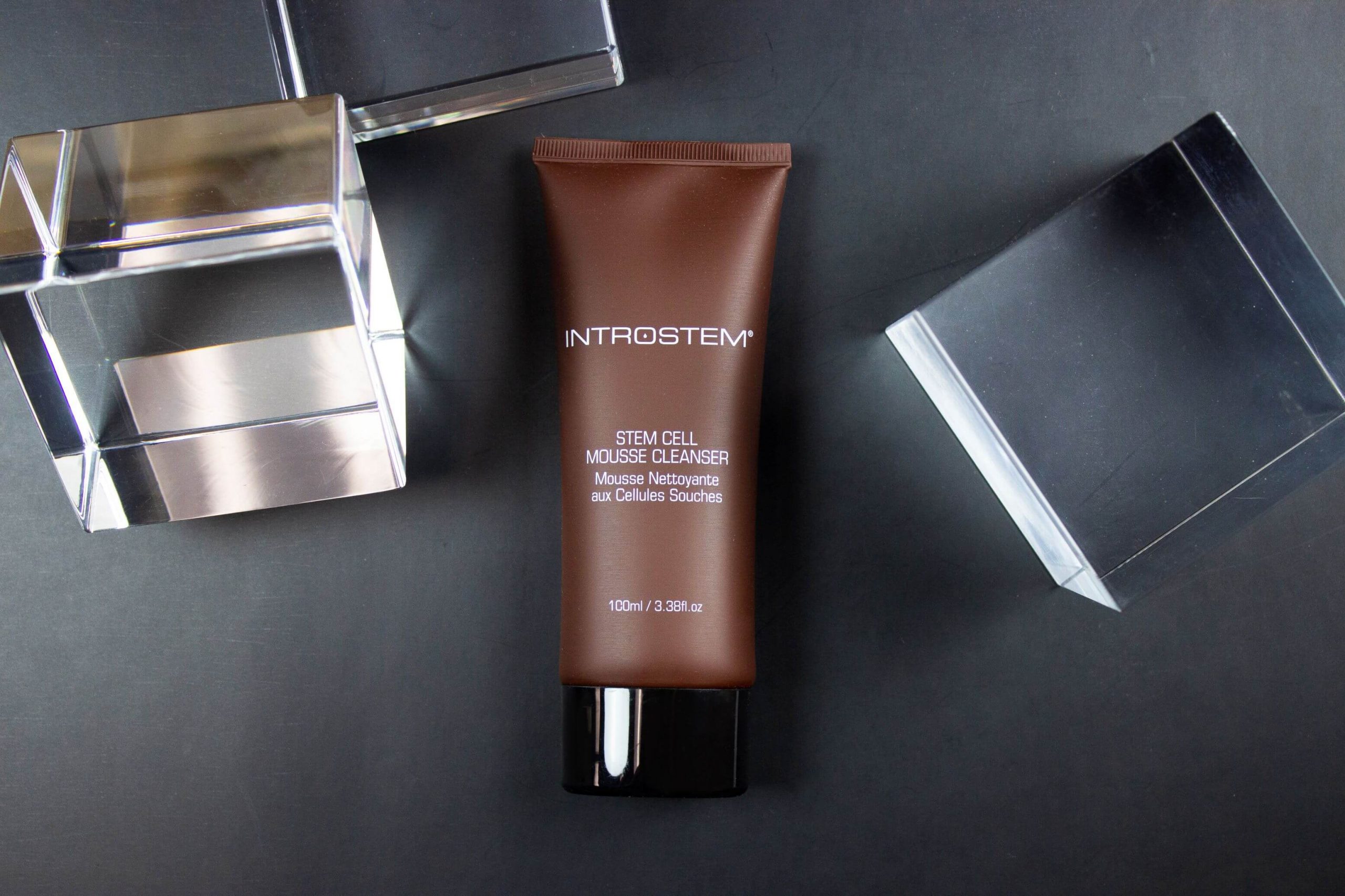 While other skin types can get away with just one cleanse a day, those with oily skin usually need two in order to combat all of the extra sebum produced by the skin. However, if you plan on cleansing twice a day, you don't want to go with an overly potent formula. This will only over-cleanse your skin. This may sound good at first, but your skin will then overcompensate by releasing even more oil. This will leave your face looking shinier than ever.
So, pick a gentle yet effective cleanser, such as Introstem's Stem Cell Mousse Cleanser. Its cleansing agents are known for how they condition the complexion while they cleanse. At the same time, the botanical extracts in this formula, which include chamomile, calendula, and aloe vera, will leave the skin feeling soothed and relaxed.
Apply a Toner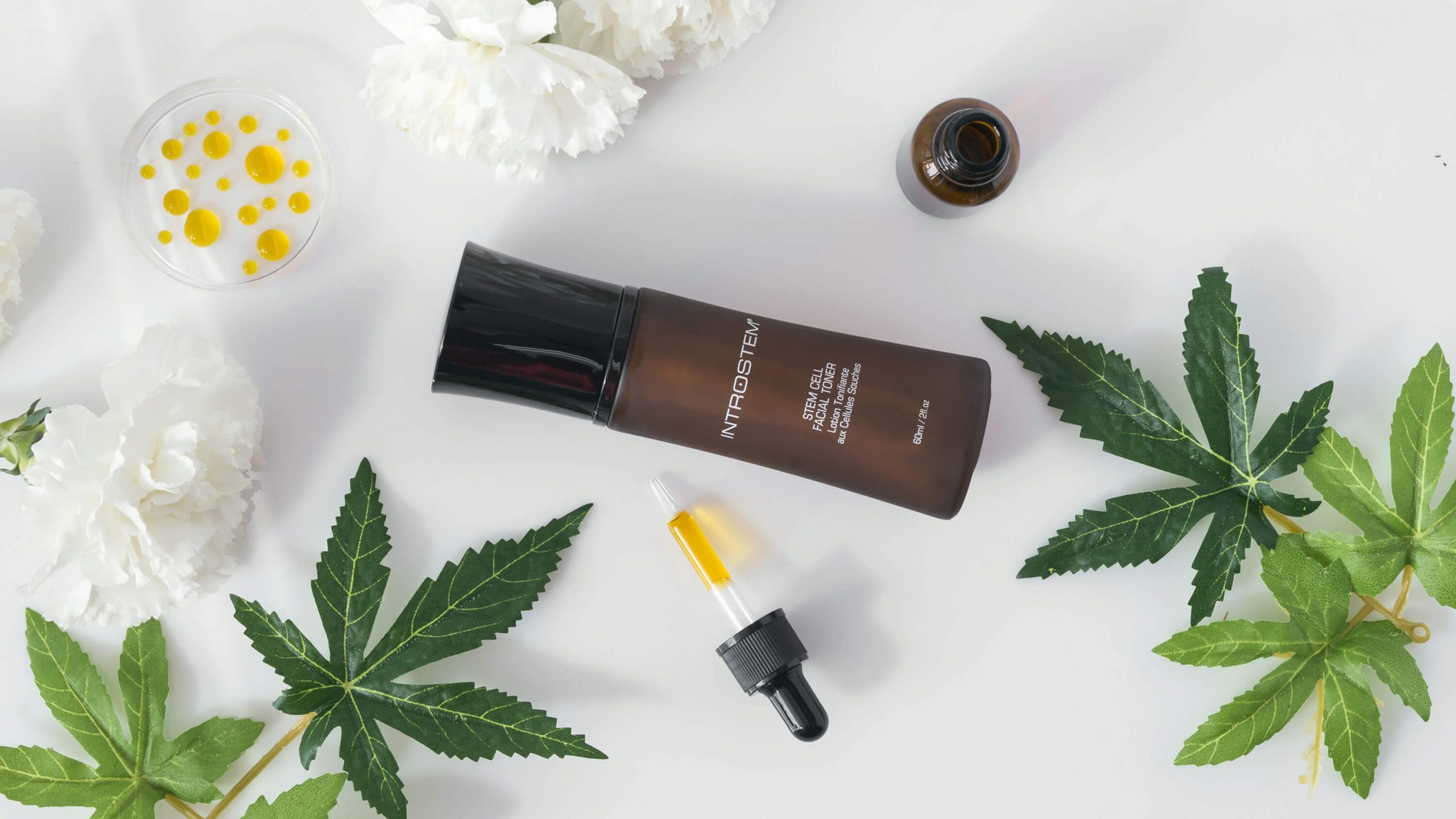 If you're trying to keep things simple because you often run late in the mornings, then, by all means, skip the toner. However, you'll likely notice a big improvement in your complexion on the days that you do use a toner.
Why? Because if you pick a hydrating toner, then this will replenish your complexion with lost moisture post-cleanse. It will also pick up any residue left behind by your cleanser, leaving your skin feeling even more purified. Plus, the way in which a toner helps to prep the complexion for the rest of the skincare routine means that all of your other products will feel so much more effective.
Of course, you'll only experience those benefits if you opt for a hydrating, alcohol-free toner. Introstem's Stem Cell Facial Toner meets the mark on all fronts. Brimming with moisture-binding humectants and hydrating plant extracts, this formula will help to perfectly complete your cleansing regimen.
Follow Up With a Serum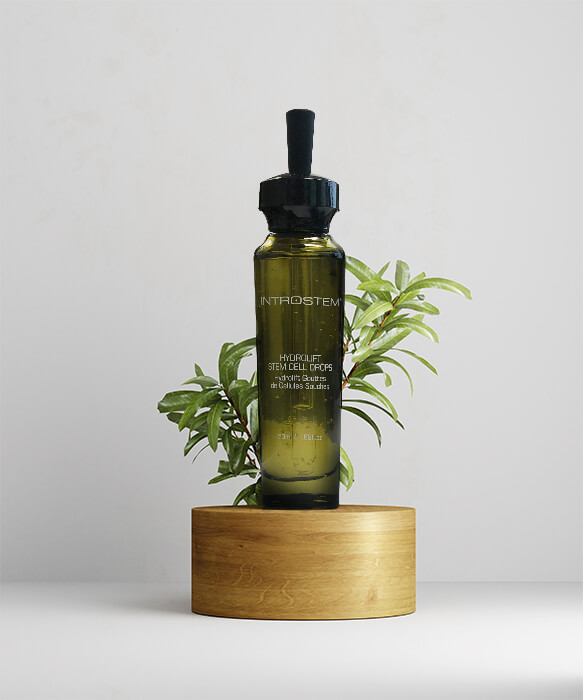 Your skin has a lot to deal with during the day. There's so much in the environment around you that damages your precious skin cells. However, you don't need to sit back and watch your skin struggle. Instead, find yourself a daytime serum that works to make your skin barrier feel stronger and more resilient. This will prevent the appearance of environmental-related skin concerns, including those that trigger acne breakouts.
Need a daytime serum that you can rely on?
Try Introstem's Hydro Stem Cell Drops. It's infused with grape stem cells, peptides, and green tea leaf extract, all of which will keep your skin feeling protected during the day. It also contains a long list of other antioxidant-rich botanical extracts that will help to keep the appearance of environmental damage at bay.
Moisturizer and SPF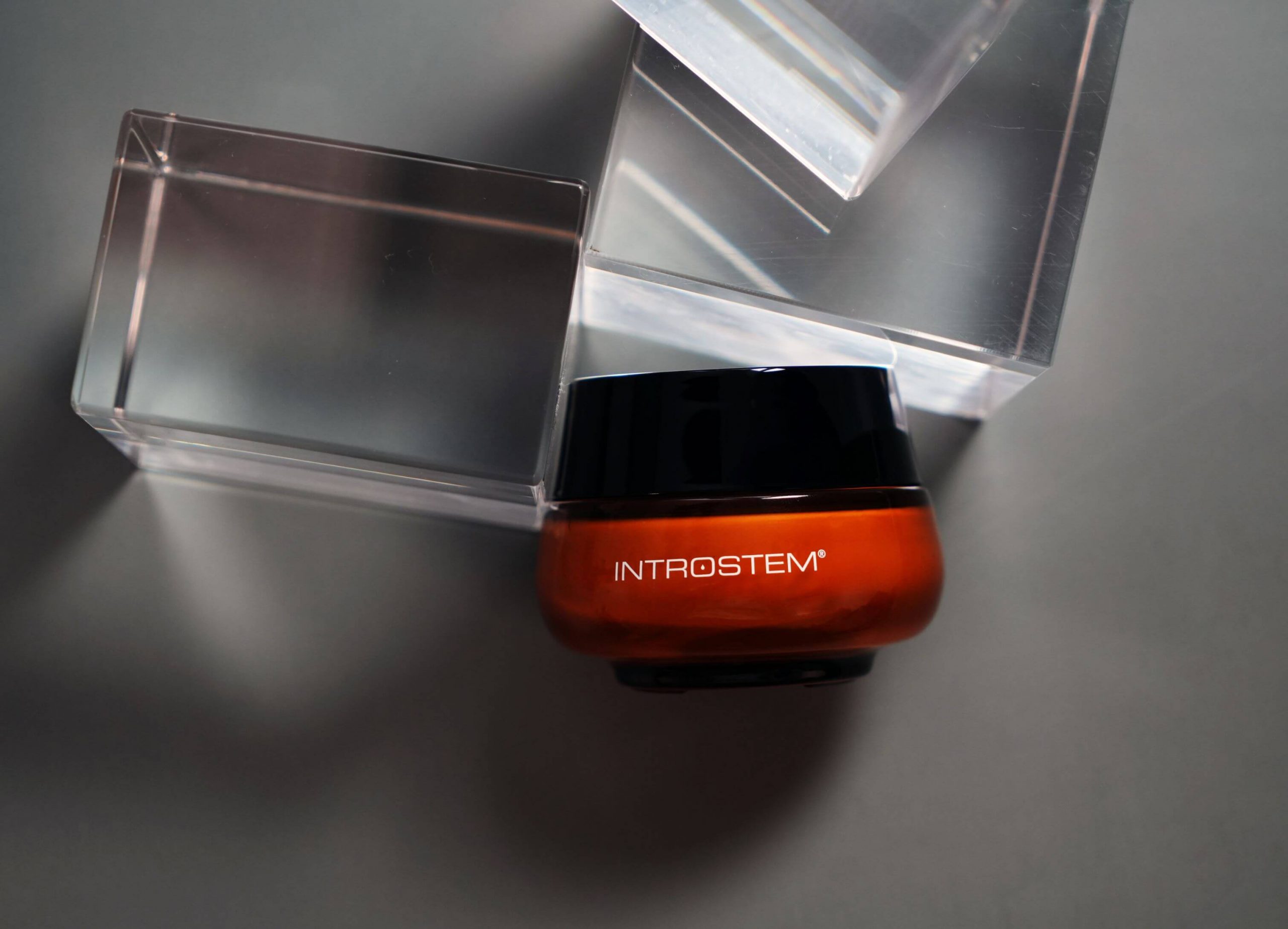 Some people prefer to use separate moisturizer and SPF products while others prefer a two-in-one formula. When it comes to oily skin, SPF moisturizers are often the better choice because this cuts back on having to add an extra product to your skincare routine, which could potentially risk overloading your oily skin with too many ingredients.
That said, pick an SPF moisturizer that's lightweight and easily absorbable, such as the Introstem Stem Cell Active Defense SPF 30. In addition to its UV filters, it's also crafted with a number of vitamins and antioxidants. These will provide additional assistance when it comes to preventing the appearance of sun damage. Meanwhile, the humectants in this formula, such as glycerin and aloe vera leaf extract, will keep your skin feeling hydrated and supple for hours.
An Evening Skincare Routine for Oily Skin
Now that you've made it through another day, it's time to turn your attention to your skin's evening needs. Nighttime is when your skin cells focus on repairing daily damage. So, your evening skincare routine should be designed to leave your skin cells feeling supported while they do so.
Cleanse and Tone
Just like in the morning, your evening skincare routine should begin with a cleanser and a toner. However, these products are now more important than ever. They're essential when it comes to removing all of the impurities that have built up on your skin over the course of the day. They'll also clear away all of the excess sebum that your skin has produced since your morning cleanse.
While there's nothing wrong with using your morning cleanser in the evenings, try to spend a little extra time on the cleansing process itself. Oily skin needs to be thoroughly cleansed each night in order to prevent any impurities from clogging the pores.
Apply a Vitamin C Serum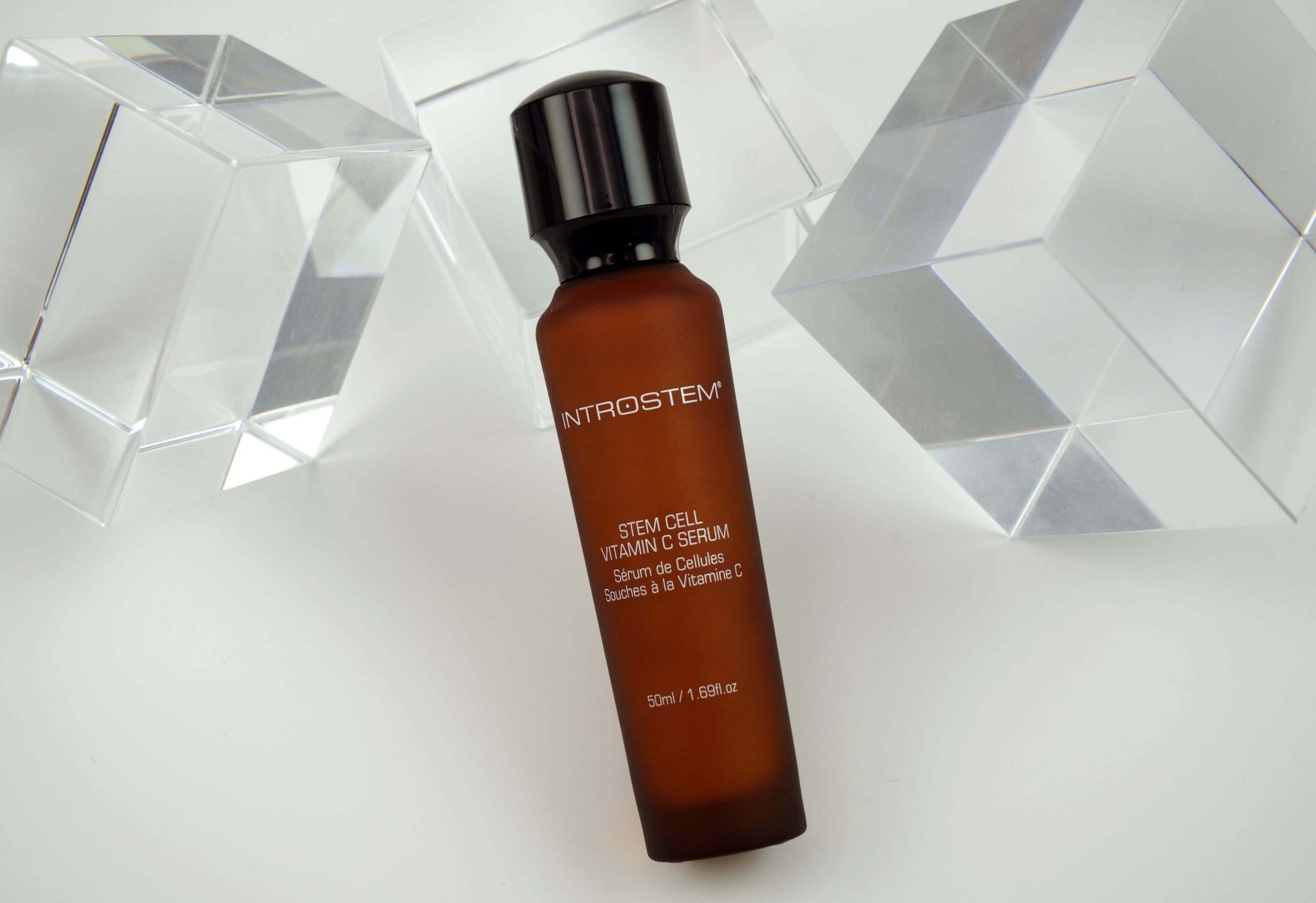 Nighttime serums are a great way to hone in on specific visible skin concerns. When it comes to oily skin, some of the most common include the appearance of dark spots and scars. These are usually left behind by acne breakouts.
One of the best ways to fade the look of dark marks and scars is with a vitamin C serum. This antioxidant is famous for how it can reduce the appearance of excess pigmentation in the skin. It's even more effective when it's combined with vitamins A and E. You'll find this trifecta in Introstem's Stem Cell Vitamin C Serum. In fact, we've tried to ensure that you see improvements in your complexion as fast as possible, which is why we've infused two forms of vitamin C into this potent blend.
Pamper Your Eye Area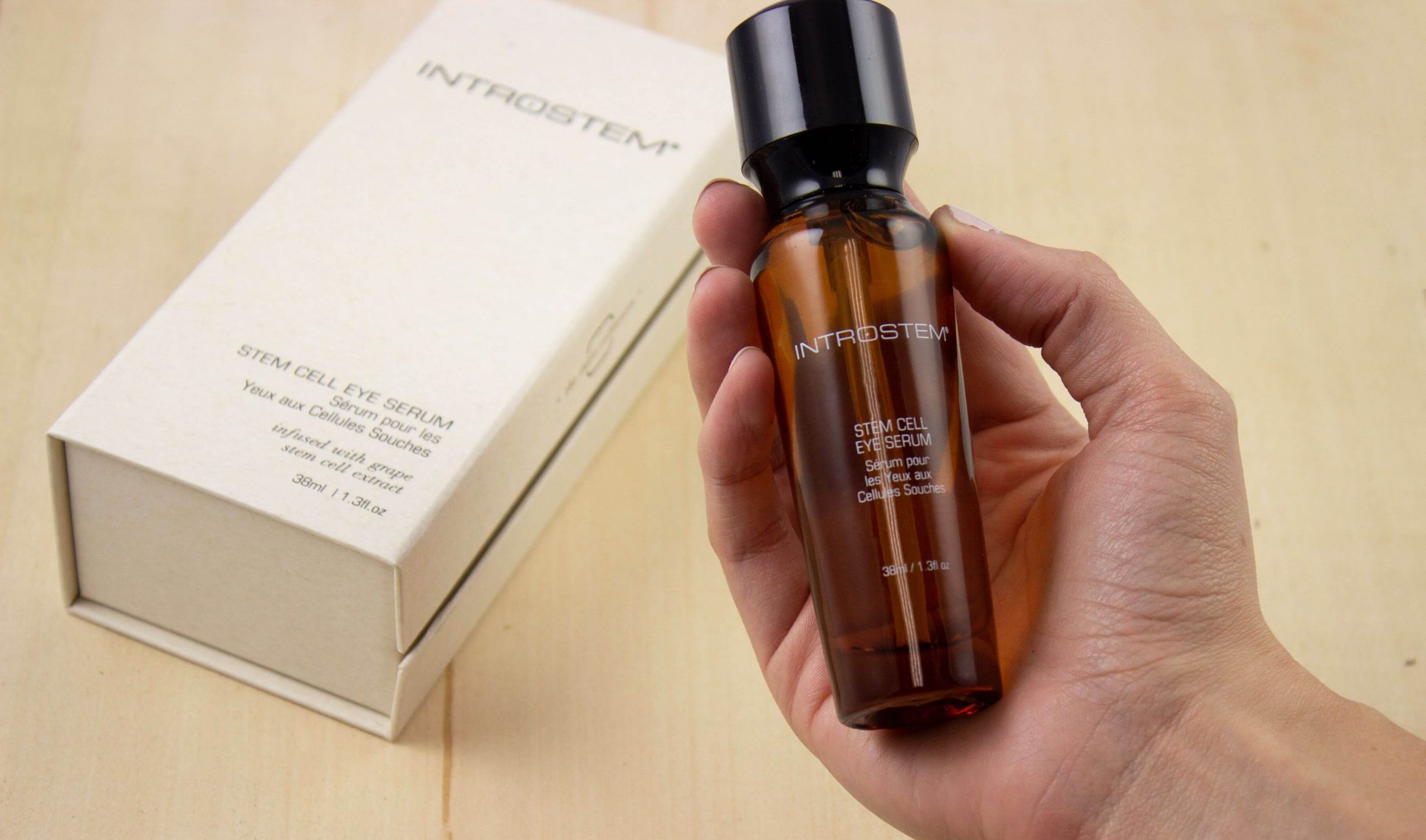 The skin on the face is already quite thin and fragile compared to the skin on the rest of the body. However, the skin around the eyes is even more so. Having oily skin helps to prevent this area from drying out quite as quickly as it does with other skin types, but the eye area still benefits from some extra TLC. This is particularly the case if you've already been noticing visible concerns popping up around your eyes, be it the appearance of fine lines, puffiness, or dark circles.
To restore the look of youth to your eye area, find an eye serum designed to target the specific visible skin concerns that you're dealing with. Take the Introstem Stem Cell Eye Serum as an example. With a combination of grape stem cells, sodium hyaluronate, and multiple peptides, it's able to smooth and de-puff the complexion. It also contains licorice root extract to fade the appearance of dark shadows and circles, along with calendula and aloe vera to calm the look of inflammation and redness.
Moisturize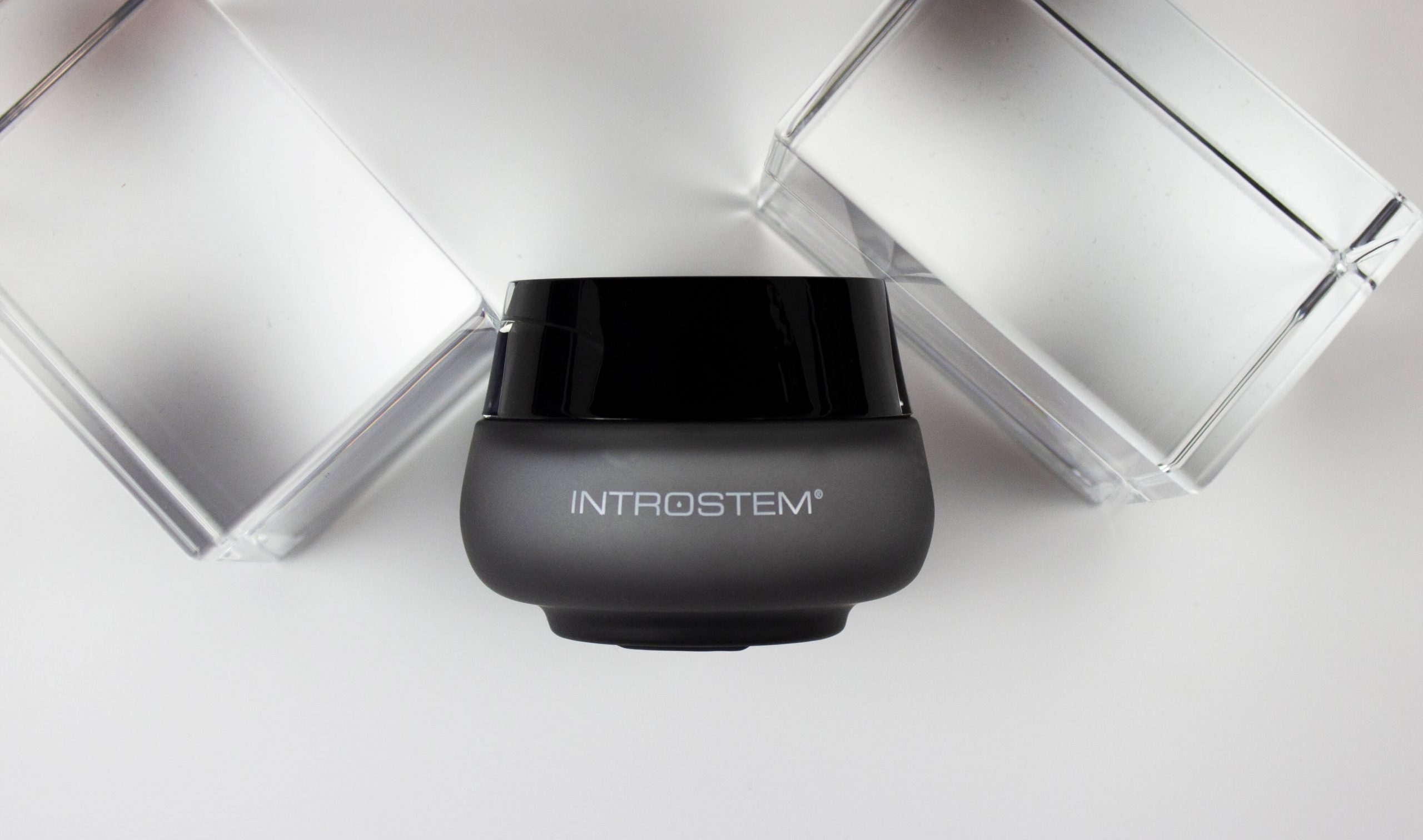 Although your oily skin may be producing plenty of sebum, your skin cells still need an ample amount of water. This is where a moisturizer comes in. If you often find that moisturizers clog your skin up and trigger breakouts, then this is only because you haven't found the right formula yet. 
Pick a cream that feels silky, lightweight, and breathable. This way, you won't congest your skin with heavy ingredients, but you'll still be benefiting from a moisture boost.
The Introstem ThermoStem Completion Cream is ideal for this. It's a lightweight moisturizer that doesn't contain any rich plant oils. This means that it won't leave a greasy residue on your skin. Instead, it feels weightless once it has been applied. However, it's still packed with a high concentration of vitamins and antioxidants. It also contains salicylic acid, a must-have for anyone with oily skin. This beta-hydroxy acid will help to keep your pores clear of blockages while you sleep. You'll wake up to skin that looks bright and beautifully refreshed!
Weekly Extras
Now that you're familiar with the best daily skincare routines for oily skin, let's quickly go over a couple of weekly extras that are worth adding in:
Exfoliate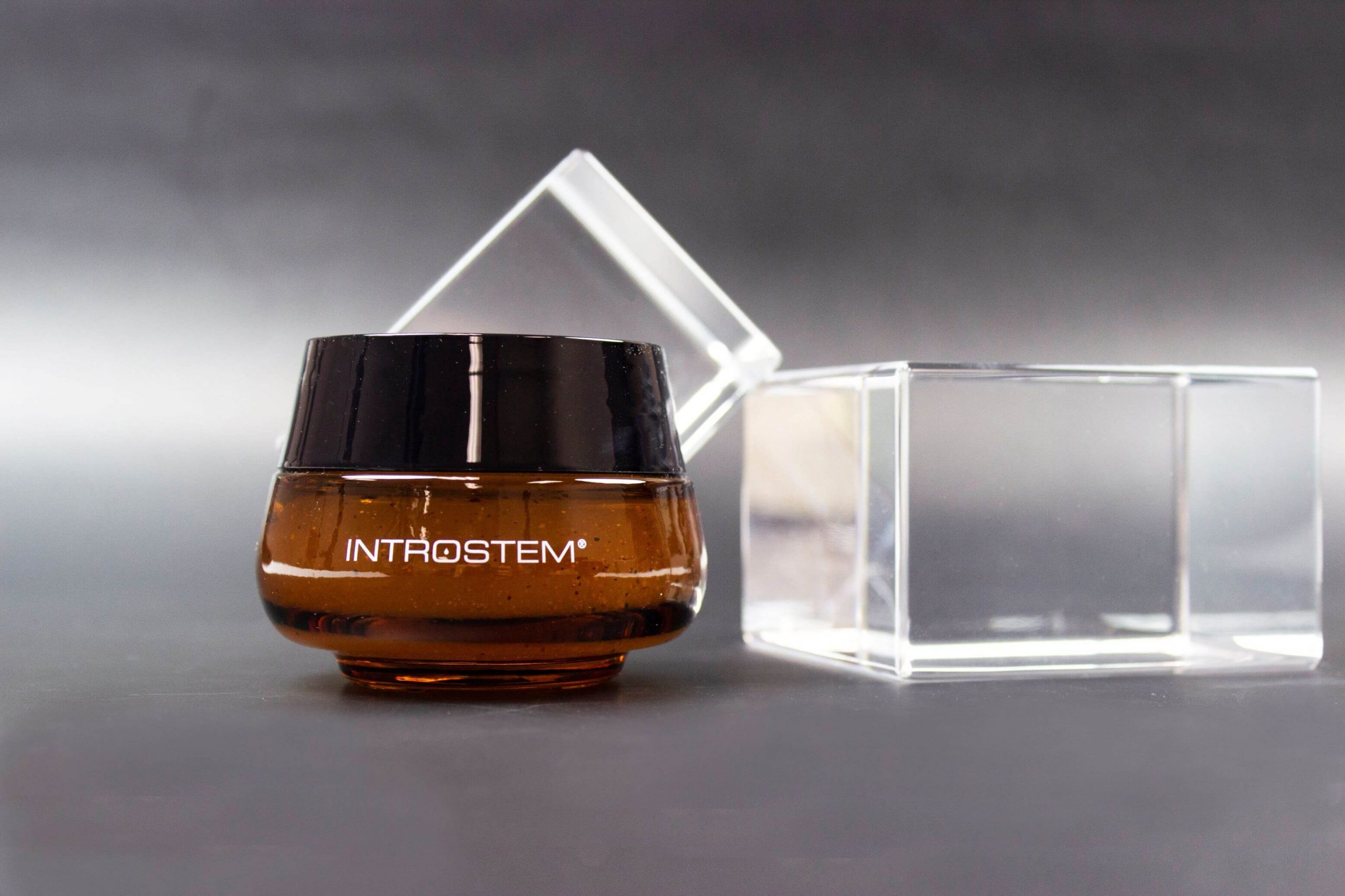 Exfoliation is absolutely vital for oily skin. While daily cleansing will keep your surface layer clean, exfoliation pulls impurities out from deeper within the pores. It's crucial for preventing clogged pores, and therefore also the appearance of acne breakouts.
Can't decide between a manual or chemical exfoliant? Find a product that offers both, such as Introstem's Stem Cell Facial Peeling. With a combination of bamboo powder and mandelic acid, this exfoliant will leave your oily skin feeling deeply detoxified.
Use a Face Mask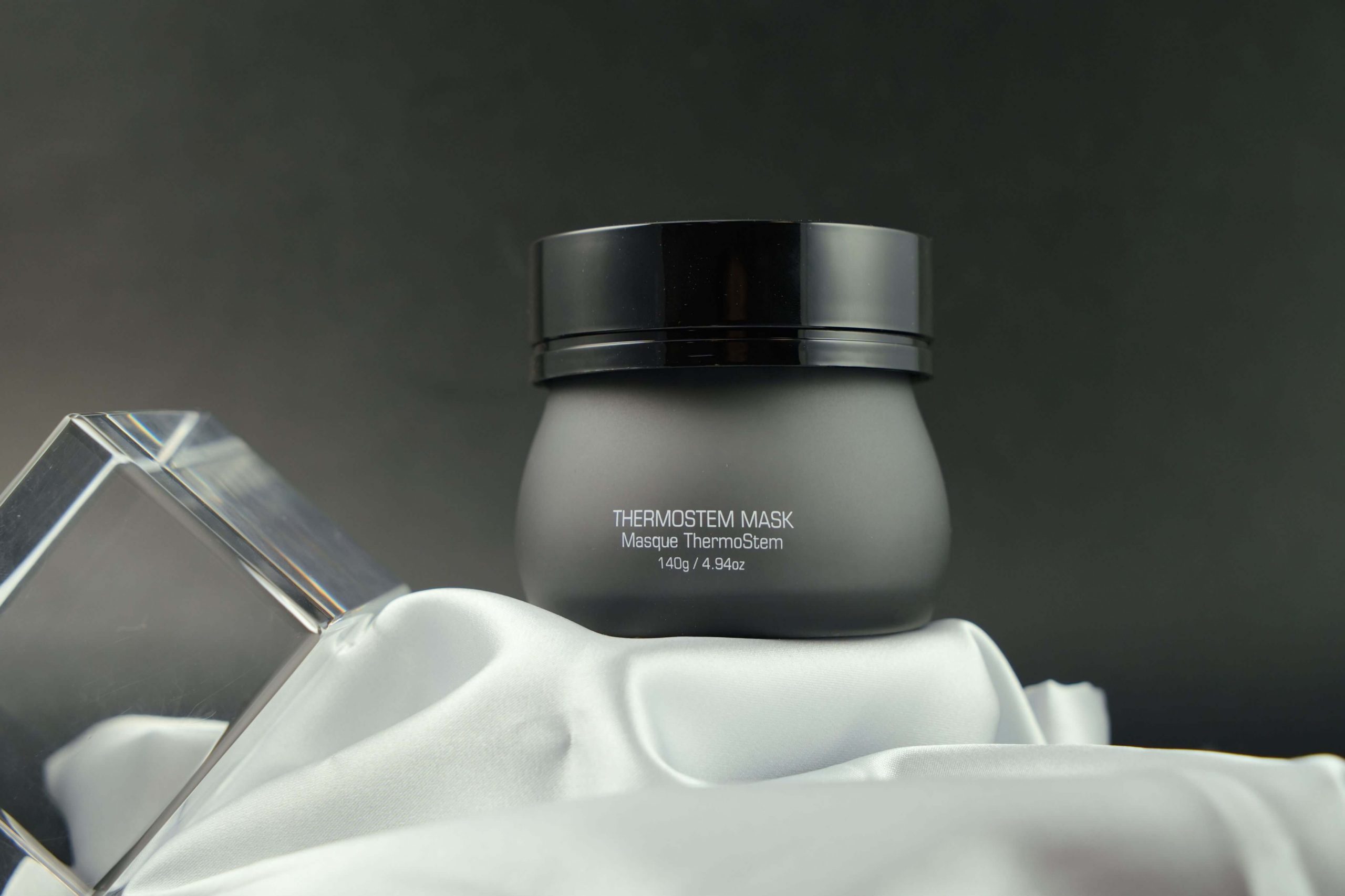 Once you're done exfoliating, you could simply move on to applying your serum and moisturizer. Alternatively, to truly amplify the results that you experience from your skincare routine, try applying a face mask to your freshly-exfoliated skin. 
One of our favorite masks for oily skin is the Introstem ThermoStem Mask. It's a self-heating mask, which offers a number of benefits. The main one is how the gentle heat leaves the pores feeling more relaxed, and therefore more elastic. This allows the kaolin clay in the mask to effectively draw up excess sebum. At the same time, your skin will be pampered with a long list of antioxidants and vitamins. The result? Skin that looks flawlessly matte and radiant.
Give Oily Skin the Very Best Care With Introstem
If your current skincare routine hasn't been working for your oily skin in the way that it should be, then this is a sign that it's time for a change. Don't be afraid to mix things up a bit and follow the routines that we've shared above. Stay consistent with your skincare routine and you should start to see significant improvements in your complexion in a matter of weeks.