You've probably heard of hyaluronic acid – it has been a huge skincare buzzword in recent years. You'll now easily find this ingredient in just about every type of skincare product, from cleansers and toners to serums and moisturizers.
Most people turn to hyaluronic acid because of its reputation for intensely hydrating the skin. However, how exactly does it work and what are the results that you can expect to see after adding it to your skincare routine? Read on as Introstem talks you through the many different ways in which hyaluronic acid could transform your complexion.
What is Hyaluronic Acid?
Hyaluronic acid is made up of polysaccharides, which are a group of sugar molecules. It's slippery and gooey in consistency and is naturally produced by the human body as a form of lubrication and cushioning. While the compound can be found all over the body, 50% of the hyaluronic acid created ends up in the skin. It gives the complexion a plump and supple finish, helping to maintain its structure, elasticity, and moisture levels.
Unfortunately, the amount of natural hyaluronic acid in the skin declines over time. The aging process is largely responsible for this, but research also points to how certain environmental factors can accelerate the rate at which hyaluronic acid production slows down. Between UV rays, air pollution, smoking, and more, it doesn't take long for the skin to desperately seek a hyaluronic acid top-up.
That's where hyaluronic acid-infused skincare products come in…
The Different Forms of Hyaluronic Acid in Skincare Products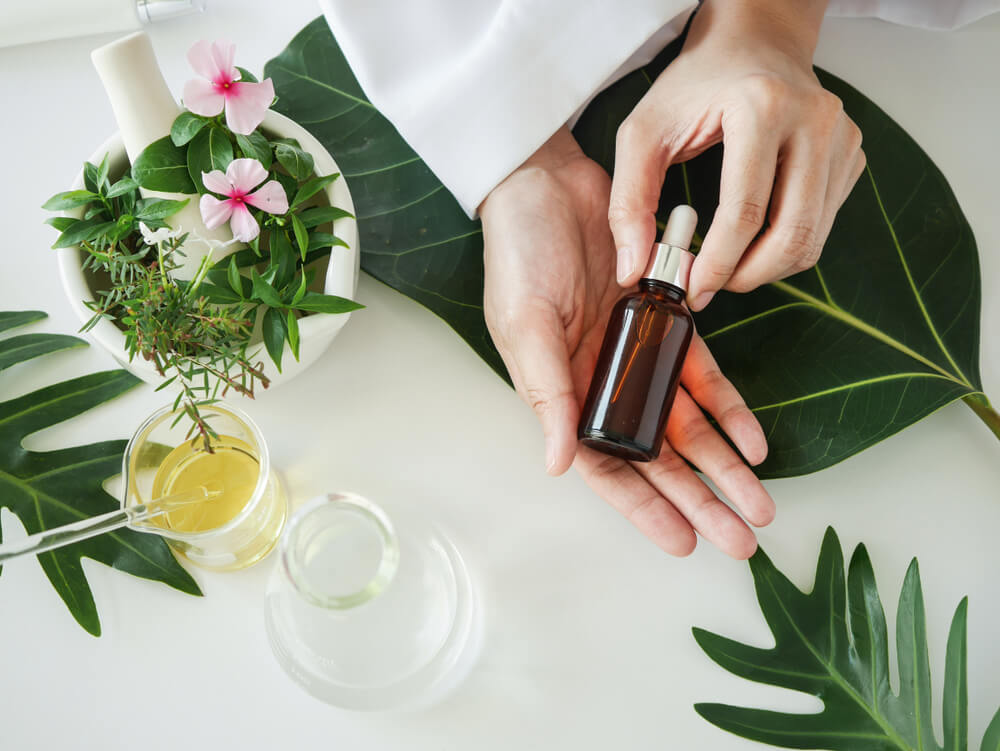 There are a few different types of hyaluronic acid, but there are two that are most commonly used in cosmetics. 
The first is hyaluronic acid itself. It's also known as high-molecular hyaluronic acid due to how it consists of large molecules that aren't able to penetrate past the surface layer of the skin. This isn't a bad thing as it enables the ingredient to focus on the epidermis, which really benefits from the use of topical hyaluronic acid. 
If you want the ingredient to work on a slightly deeper level, then sodium hyaluronate is what you need. Also known as low-molecular hyaluronic acid, this is the salt form of the ingredient. This means that its molecular size is much smaller, which helps to maximize skin penetration. 
The Skin Benefits of Hyaluronic Acid
Although hyaluronic acid and sodium hyaluronate each affect the skin in slightly different ways, here are some of the main benefits that you can expect to see after adding either ingredient to your skincare routine:
Improves Skin Hydration Levels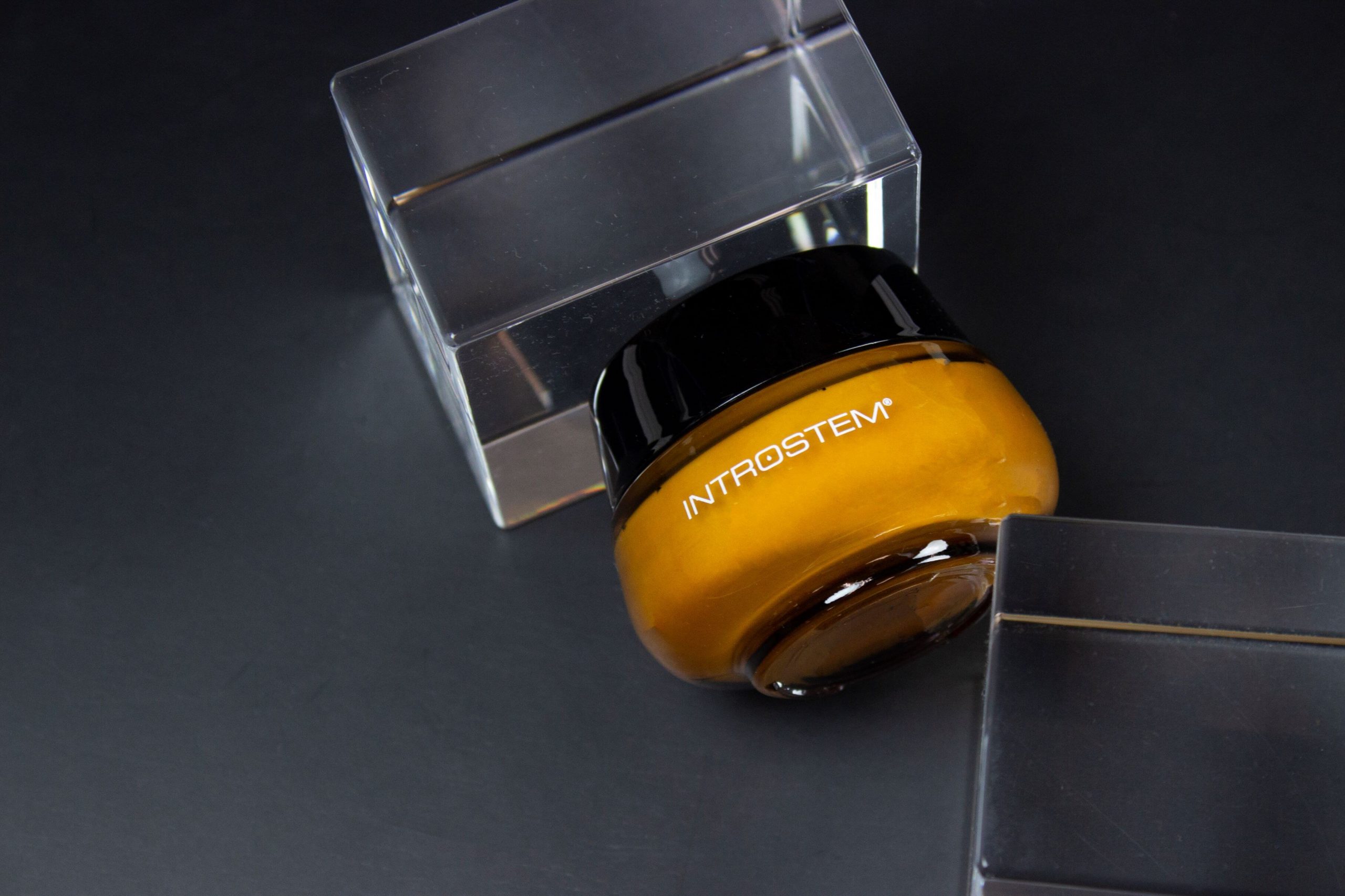 Hyaluronic acid is a humectant. This means that it has moisture-binding properties – when it comes into contact with moisture, it pulls that moisture in. As you can imagine, this can help to significantly increase skin hydration levels, which is something that everybody would benefit from. No matter your skin type, your skin cells need water in order to efficiently function, and hyaluronic acid provides this.
Just about every skincare product containing hyaluronic acid will help to hydrate your skin. That said, some do so better than others, with the Introstem Stem Cell Night Repair being the perfect example. This night cream makes use of sodium hyaluronate. It combines the compound with several other hydrating ingredients, including jojoba oil, aloe vera leaf extract, and hemp seed oil. With the addition of a potent selection of vitamins and antioxidants, this moisturizer will have you waking up to skin that looks soft, smooth, and naturally radiant.
Keeps the Skin Barrier Feeling Protected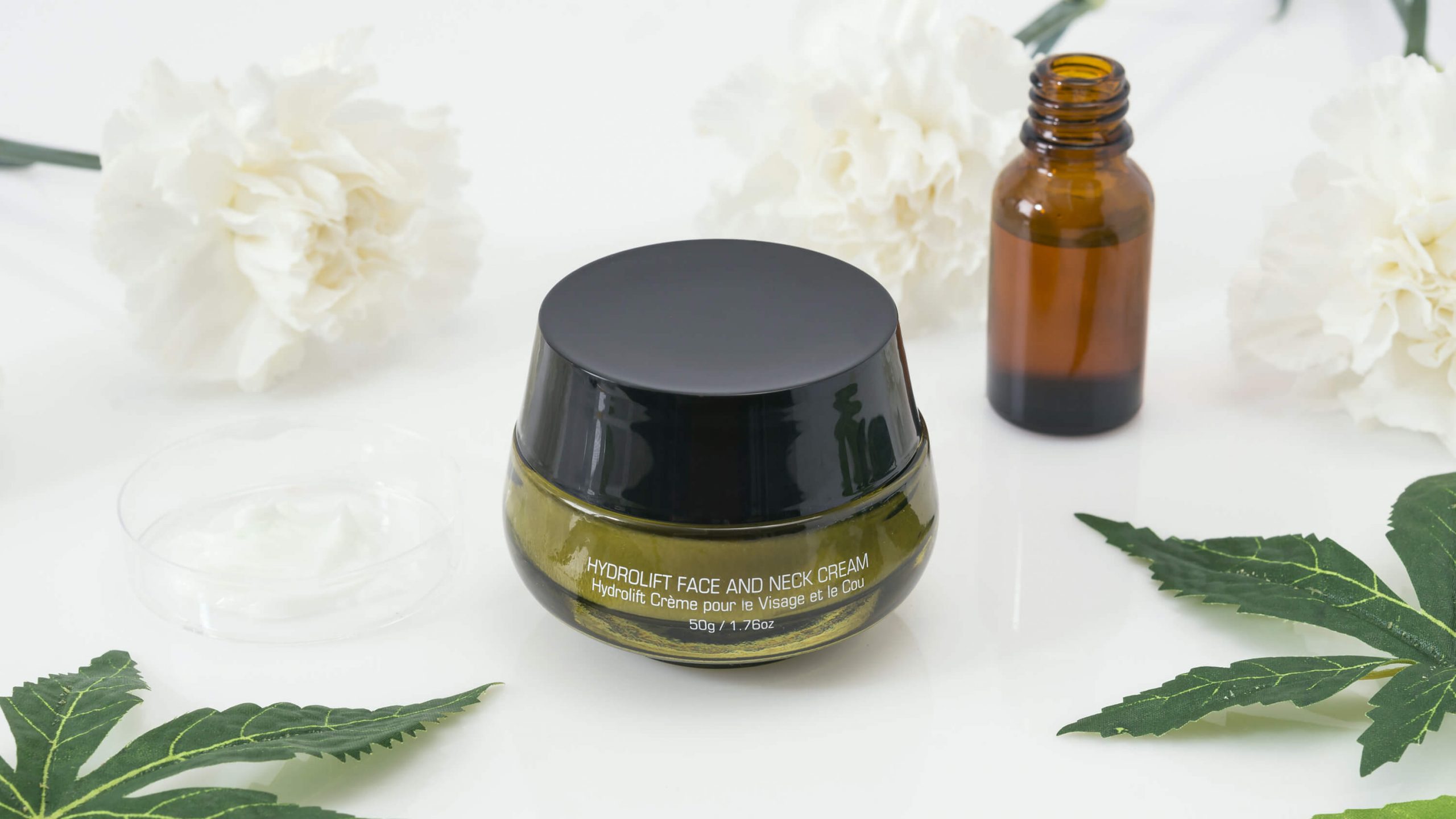 When the skin lacks hydration, the skin barrier seriously suffers. It needs moisture to maintain its integrity. When it isn't receiving enough moisture, it struggles to perform in the way that it should. As a result, not only does the skin become more vulnerable to environmental damage, but it's also far more likely to succumb to bacterial infections. Transepidermal water loss, which is the rate at which moisture evaporates out of the skin, increases too. This leaves the skin even drier and more dehydrated than ever.
There are a number of ingredients out there that can help to strengthen the feel of the skin barrier, but hyaluronic acid does this exceptionally well. Since your skin barrier sits on the outermost layer of your skin, look for a moisturizer, rather than a serum, that's infused with hyaluronic acid, such as the Introstem Hydro Face and Neck Cream. 
In addition to sodium hyaluronate, this moisturizer is loaded with peptides and amino acids. All of these ingredients are revered for how they can boost how thick and resilient the skin barrier feels. This formula also contains a number of ingredients that are known to reduce the appearance of skin aging. Hyaluronic acid does this too (which you'll soon learn more about), but it works even better when combined with the vitamins and botanical extracts used in this moisturizer. Apply this cream daily to your face and neck and not only will your skin feel consistently hydrated, but you'll also notice a firmer and more lifted appearance.
Reduces the Appearance of Fine Lines and Wrinkles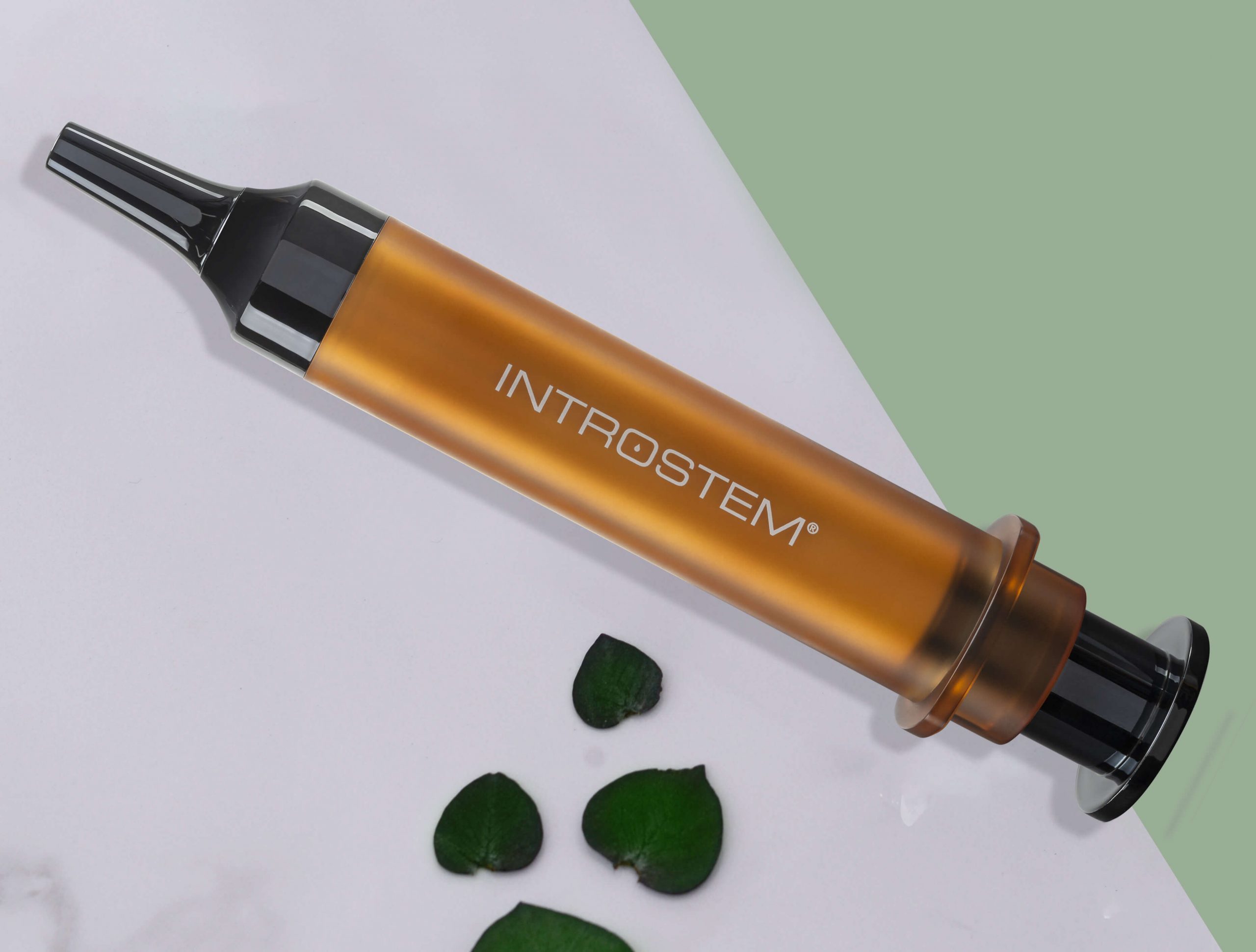 Is hyaluronic acid really capable of reducing the appearance of fine lines and wrinkles? The answer is yes, albeit temporarily. 
Thanks to its moisture-binding properties, applying hyaluronic acid topically quickly gives the skin a plumper and fuller appearance. It makes the skin look more volumized, which has the effect of smoothing away the visibility of facial creases. Studies confirm this, pointing to how the use of hyaluronic acid can reduce the appearance of wrinkle depth by up to 20%, while also increasing the look of skin tightness by up to 30%.
Of course, these effects can be magnified when hyaluronic acid is combined with other ingredients that also target the visibility of wrinkles. Take our Stem Cell Anti-Aging Wrinkle Treatment, for example. This cutting-edge solution blends sodium hyaluronate with acetyl hexapeptide-8 and DMAE. All of these ingredients have powerful complexion-smoothing effects. As a result, the use of this product will almost instantly diminish the look of fine lines and wrinkles, leaving the face looking noticeably younger.
Our Hydro Age Reforming Alpha Solution has similar effects. Featuring sodium hyaluronate, peptides, vitamins, and alpha-hydroxy acids, this formula will smooth out the look of your skin's texture. As a result, it will make fine lines and wrinkles much less visible.
Brightens the Complexion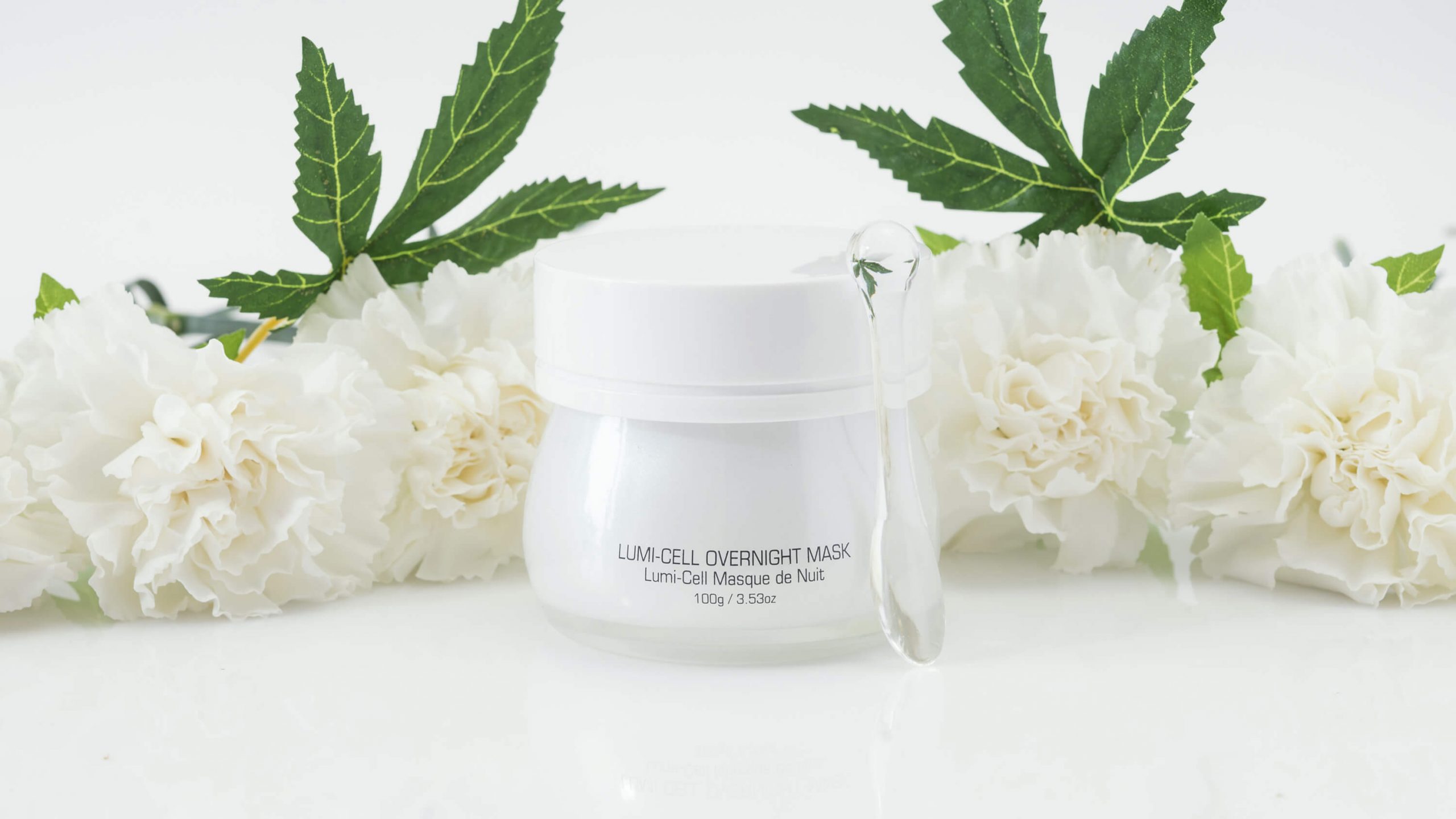 Skin that's well-hydrated will always look plump and fresh. This helps to add radiance to the complexion, leaving it looking brighter and more revived than skin that's dehydrated. This makes hyaluronic acid a great ingredient to use if your skin has been looking dull and dry. The way in which it will plump up your complexion will lend the skin a brighter finish. This will enable your skin to really glow.
If a brighter and more vibrant appearance is your aim, check out the Introstem Lumi-Cell Overnight Mask. This is a leave-on mask. This means that your skin will be able to soak up maximum benefits from the ingredients within, one of which is sodium hyaluronate.
The various antioxidant-rich plant extracts in this formula help to brighten the look of the skin too. They work in a different way from hyaluronic acid. While hyaluronic acid works to pull in moisture to plump up the complexion, the antioxidants in this formula target the look of damage and discoloration. As a result, this powerful combination can really help to illuminate the look of the skin. It will quickly leave your skin looking rejuvenated and much healthier.
Safe For All Skin Types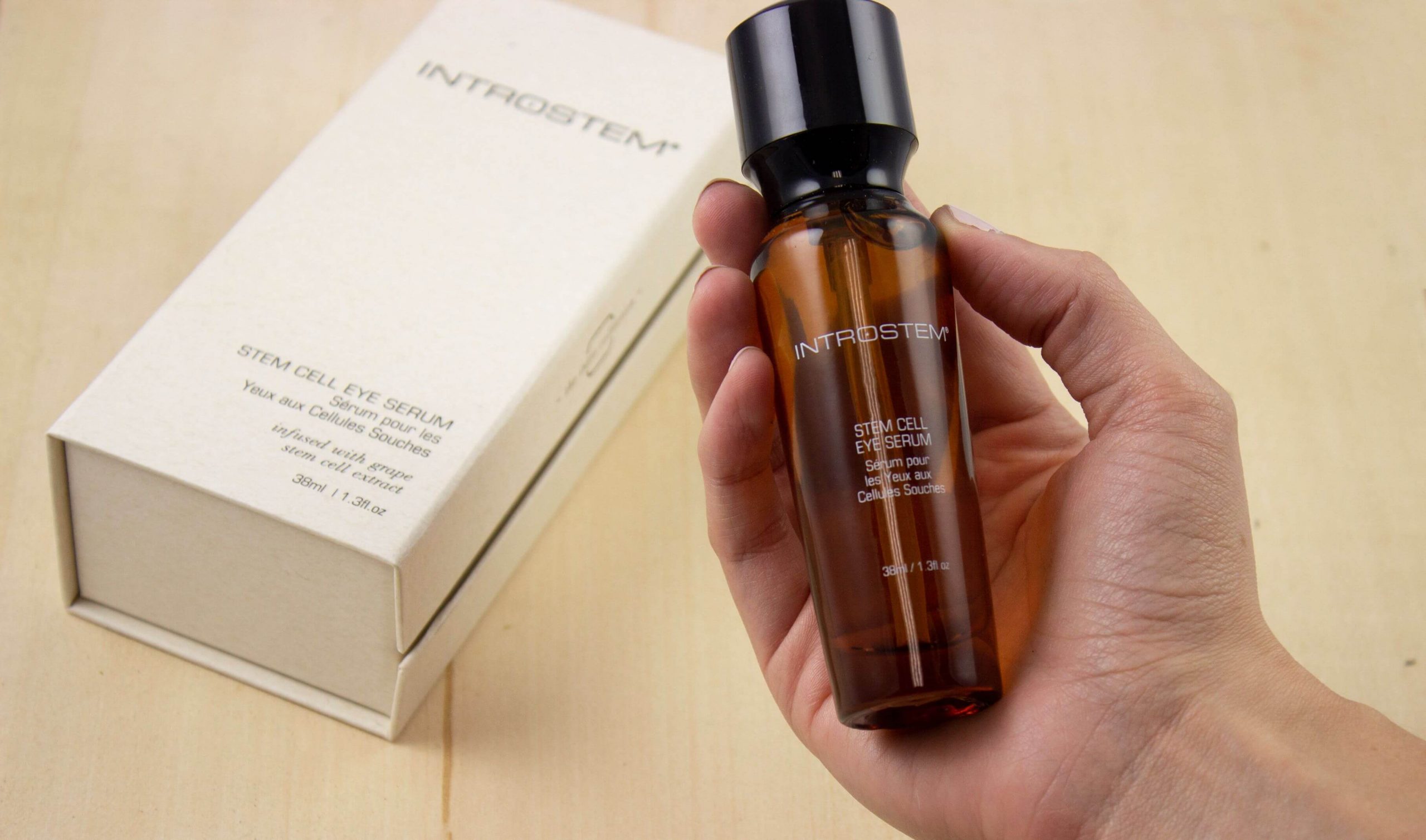 Many of the cult-favorite superstar skincare ingredients out there often come with side effects. From retinol, which can cause dramatic skin purging, to high concentrations of ascorbic acid, which can trigger irritation and redness, people with skin sensitivities have to be very careful when adding a new hyped-up ingredient to their skincare routines.
However, this is yet another beneficial feature of hyaluronic acid that sets it apart from other ingredients. It's perfectly safe for all skin types. It's not known to cause any side effects. This means that even those with highly sensitive skin can use it without issues.
This also makes it an excellent ingredient to use on the delicate skin around the eyes. Since the eye area is quite thin and fragile, the ingredients applied here need to be very gentle. Fortunately, hyaluronic acid meets the mark on all fronts.
That's why we've added the ingredient to our Stem Cell Eye Serum. Its hydrating properties are powered up with the addition of aloe vera leaf extract. Meanwhile, licorice root extract helps to fade the look of discoloration and shadows. At the same time, grape stem cells and a variety of vitamins will fight the appearance of skin damage. This serum contains a multi-peptide blend too. This makes it extremely effective at thickening and strengthening the feel of the skin so that it looks smoother, softer, and more elastic.
Combining Hyaluronic Acid With Other Skincare Ingredients
With hyaluronic acid being such a gentle ingredient, it plays well with just about every other skincare ingredient out there. That said, certain ingredients help to maximize its effects, with vitamin C being one of the main ones. The two ingredients complement each other beautifully. This is why you'll find vitamin C in many of the Introstem skincare products that we've featured above.
Hyaluronic acid also works well with other hydrating ingredients. When combined with other humectants, such as glycerin, the hydrating potential of that formula significantly increases.
When searching for skincare products containing hyaluronic acid, it's also worth keeping an eye on the alcohol content of that product. Some alcohols, such as isopropyl alcohol, are known for how they dry out the skin. They cause tiny cracks to appear, countering the hydrating effects of hyaluronic acid.
Summary
Many skincare ingredients are geared toward specific skin types or certain visible skin concerns. However, hyaluronic acid is one of those rare compounds that can help with just about every complexion-related issue you may be facing. If you've been looking for ways in which you can transform your complexion to leave it looking fuller, brighter, and more radiant than ever, then hyaluronic acid is an ingredient that you definitely need to start using.
Click here to check out more skincare bestsellers from Introstem.