Have you ever noticed that your skin seems to turn drier in the winter?
The good news is…you're not alone. Dry skin during the winter months is an extremely common problem due to the harsh conditions that the cold weather brings. Frigid temperatures, a lack of humidity, and biting winds all come together to dry out the skin, which can then quickly lead to flaking, itching, roughness, and dullness.
So, what can you do about this? Read on as Introstem shares nine ways to finally beat dry skin during the winter!
1) Moisturize, Moisturize, and Moisturize Some More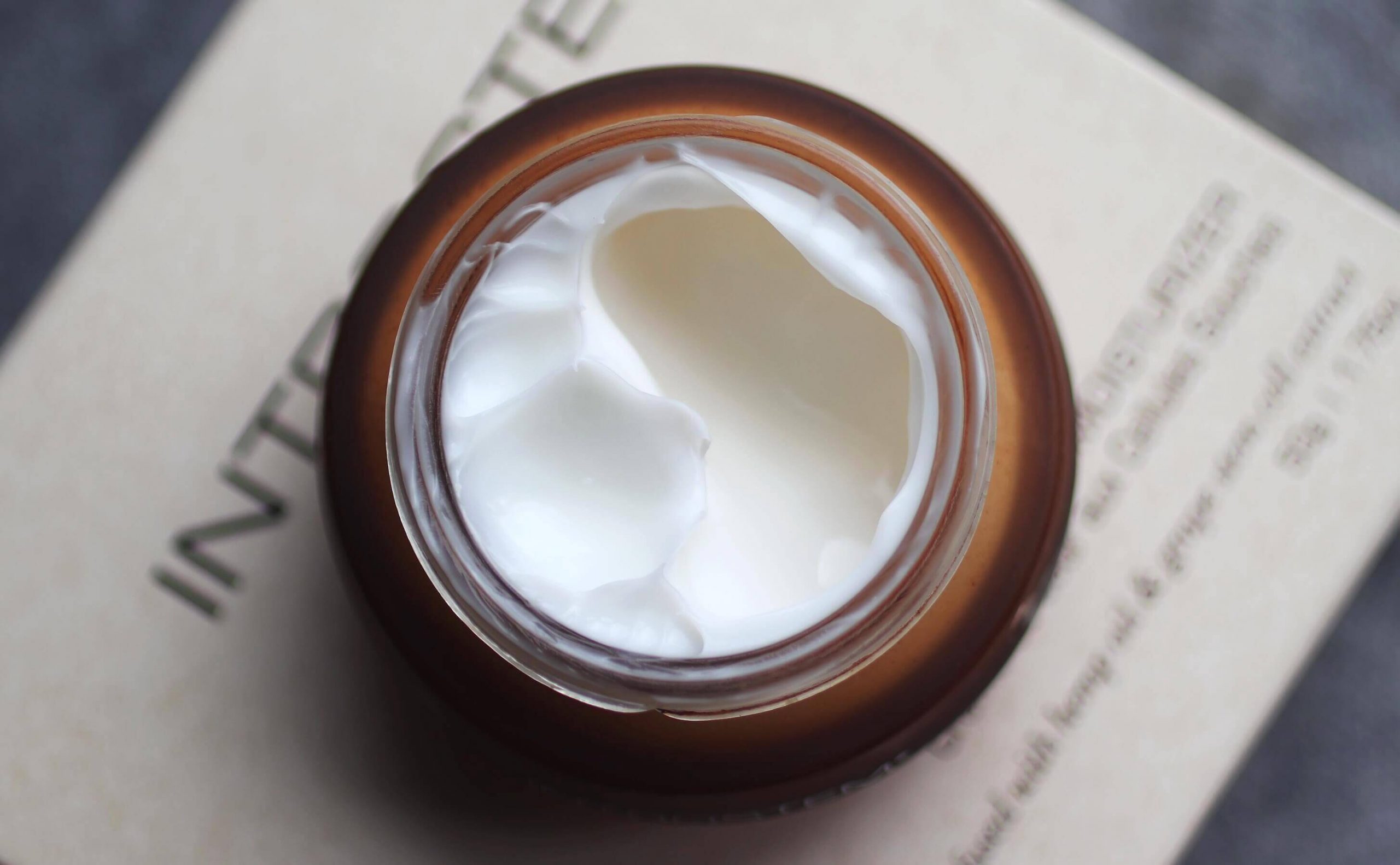 If you have dry skin, then this means that your skin is lacking in both moisture and oils. Due to the winter weather, plus other contributing factors, your skin isn't producing enough sebum to keep its surface moisturized and sealed. As a result, the moisture that's already in your skin will start to evaporate into the dry air around you at a much faster rate, leaving your skin parched.
So, the very first step in combating the feeling of dryness is to moisturize multiple times a day. While a lightweight lotion may have sufficed in the summer when your skin was producing more sebum, you'll need to go for a thicker cream during the winter months. The thicker your moisturizer, the more beneficial it will be to your dry skin.
With that said, you don't want to plaster your face with a greasy cream during the day. This makes it worth having separate day and night formulas that you can turn to. The Introstem Stem Cell Day Moisturizer, for example, boasts a blend of shea butter and vitamin E. Both ingredients are revered for their moisturizing capabilities, yet this cream still feels weightless when applied. You can even layer makeup over the top with ease.
Meanwhile, the Stem Cell Night Repair is a thicker formula that's ideal for keeping dry skin moisturized overnight. It contains even more botanical oils and extracts, meaning that your skin will also be receiving extra antioxidants.
2) Add an Overnight Mask to Your PM Skincare Routine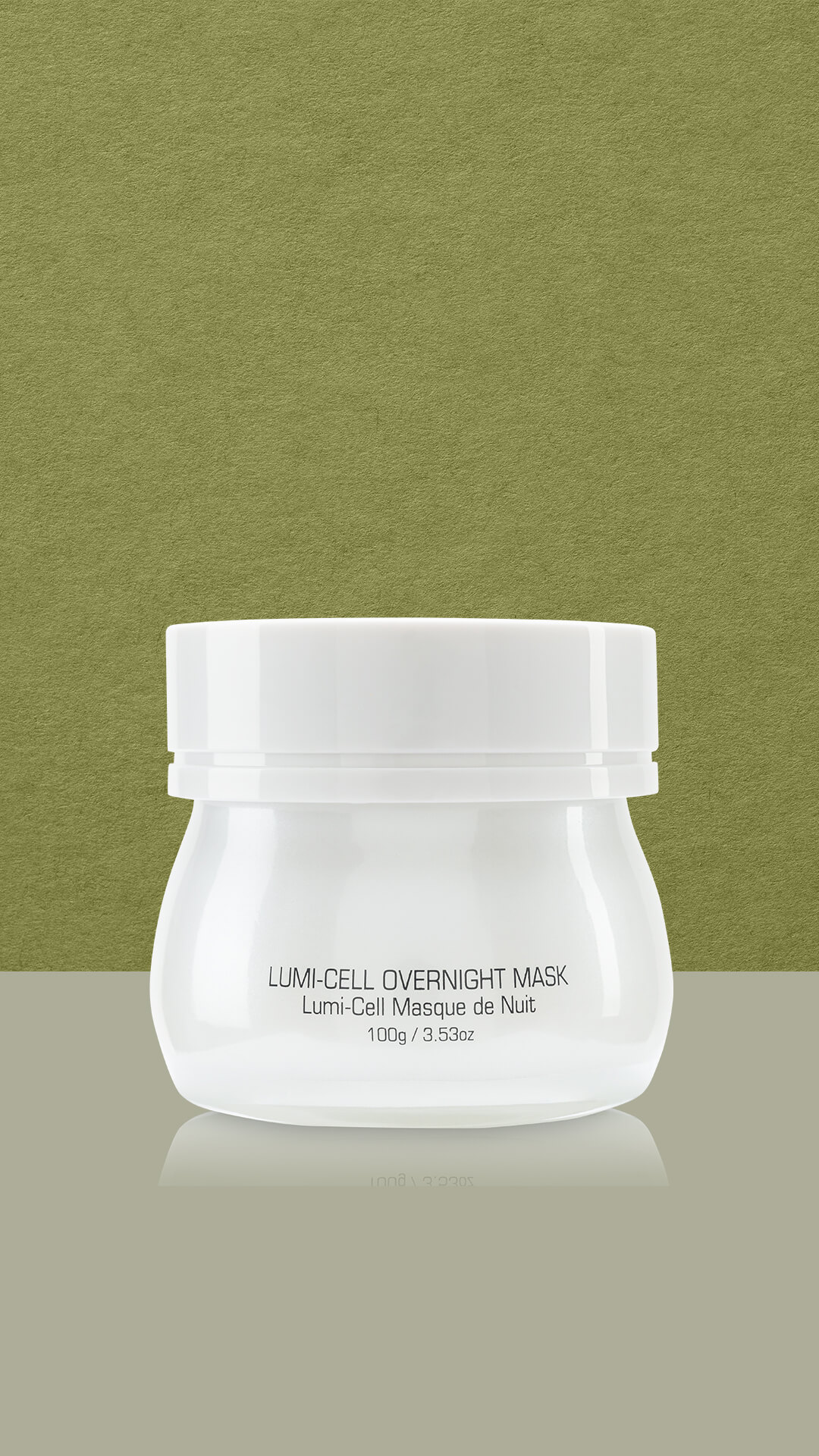 Dry skin will always appreciate an extra boost of moisture and an overnight face mask is the perfect way to provide this. Designed to remain on the skin until your morning cleanse, these masks get to work while you snooze, infusing your complexion with deeply hydrating ingredients.
An overnight mask will also form an extra barrier between your skin and the dry air around you. As a result, this will help to slow down moisture loss, which always peaks overnight.
It goes without saying that when choosing an overnight mask, pick a formula that has been designed for dry skin. If you use a product created for a different skin type, you run the risk of making your complexion even drier.
Introstem's Lumi-Cell Overnight Mask would be a great choice. It contains a number of humectants, including sodium hyaluronate, aloe vera extract, squalane, and glycerin. These ingredients bind moisture to the skin, enabling them to provide instant hydration. Meanwhile, the superfruit extracts in this formula are loaded with vitamins and antioxidants that will work to repair the look of damage in your skin while you sleep.
3) Use a Gentle Cleanser and Exfoliator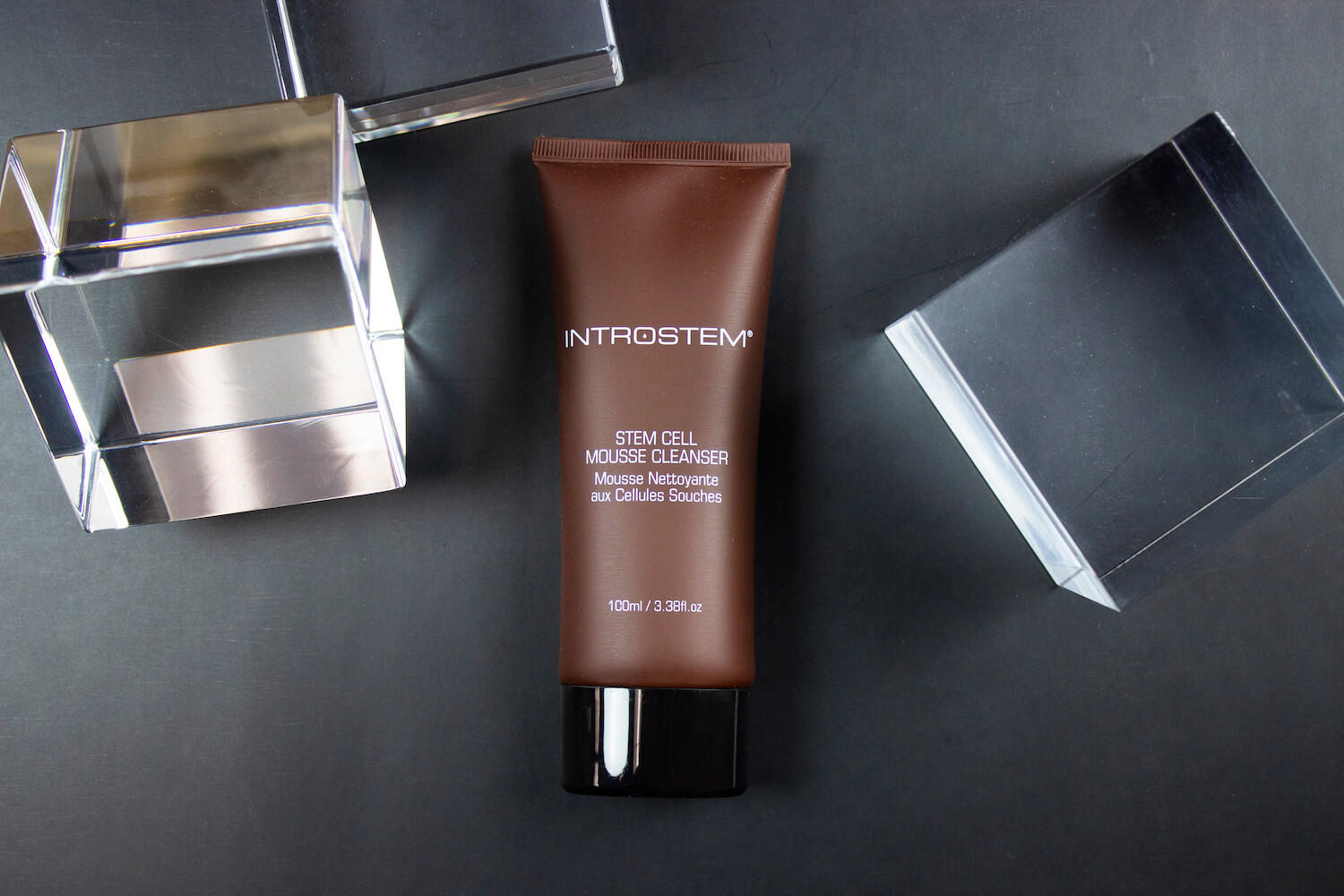 As we mentioned earlier, dry skin struggles to produce enough sebum and maintain the right amount of moisture. This is a sign that the skin barrier has been compromised in some way.
So, if you want to beat the dryness, you need to give that all-important barrier the chance to heal. However, if you're using harsh cleansers and exfoliators, it's unlikely to be able to do so.
This is why it's always recommended to switch to gentler formulas in the winter, particularly when it comes to your cleanser and exfoliator. Your skin won't be able to tolerate the same level of potency that it did in the summer, so you need to be even kinder to it.
Start by kicking off your skincare routine with the Introstem Stem Cell Mousse Cleanser. It contains a number of ingredients that will moisturize and soothe your complexion, including chamomile, lavender, argan oil, and aloe vera. It's ideal for dry winter skin!
When it comes to exfoliating, give the Introstem Stem Cell Facial Peeling a try. It combines both chemical and physical exfoliants to give you the best of both worlds, without any of the irritation that many exfoliators can cause.
4) Make Sure That Your Toner is Alcohol-Free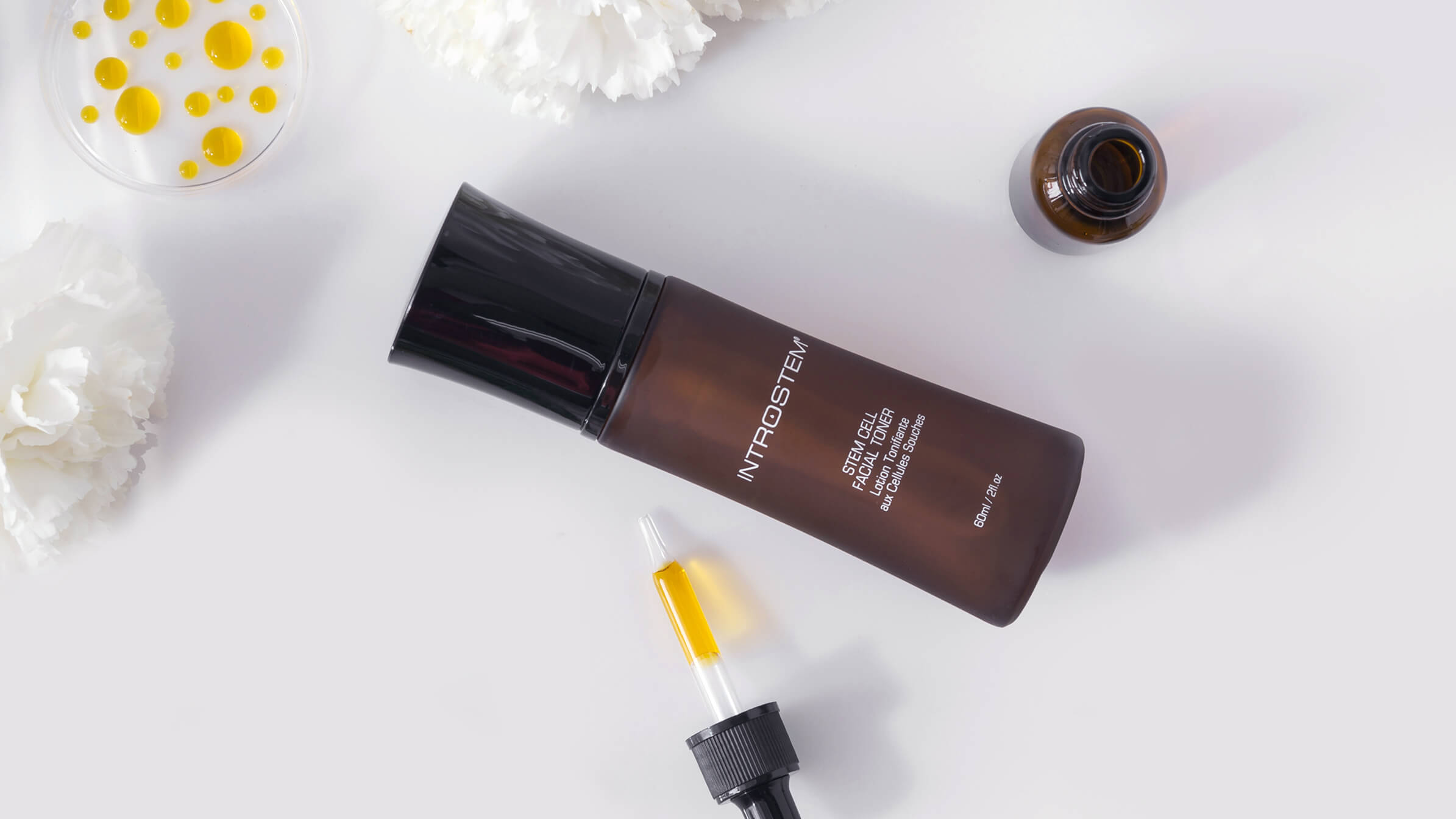 A toner is a great addition to a skincare routine. However, sadly, many of the toners out there have been formulated with alcohols. In some ways, this is understandable. Alcohols are effective preservatives and also prevent a product from feeling too heavy or sticky on the skin. This is exactly what you want from a toner.
At the same time, many alcohols can have a very drying effect on the skin. They also damage the skin's protective barrier, which you definitely don't need in the winter.
Fortunately, there are some fantastic alcohol-free toners out there that you can use instead, one of which is Introstem's Stem Cell Facial Toner. Its main components include aloe vera leaf juice, cucumber fruit extract, and chamomile flower extract. All of these ingredients will hydrate and soothe your complexion. It also boasts witch hazel extract to keep your pores looking invisible, plus hemp seed oil to give your skin some extra moisture!
5) Add Hydrating Layers to Your Skincare Routine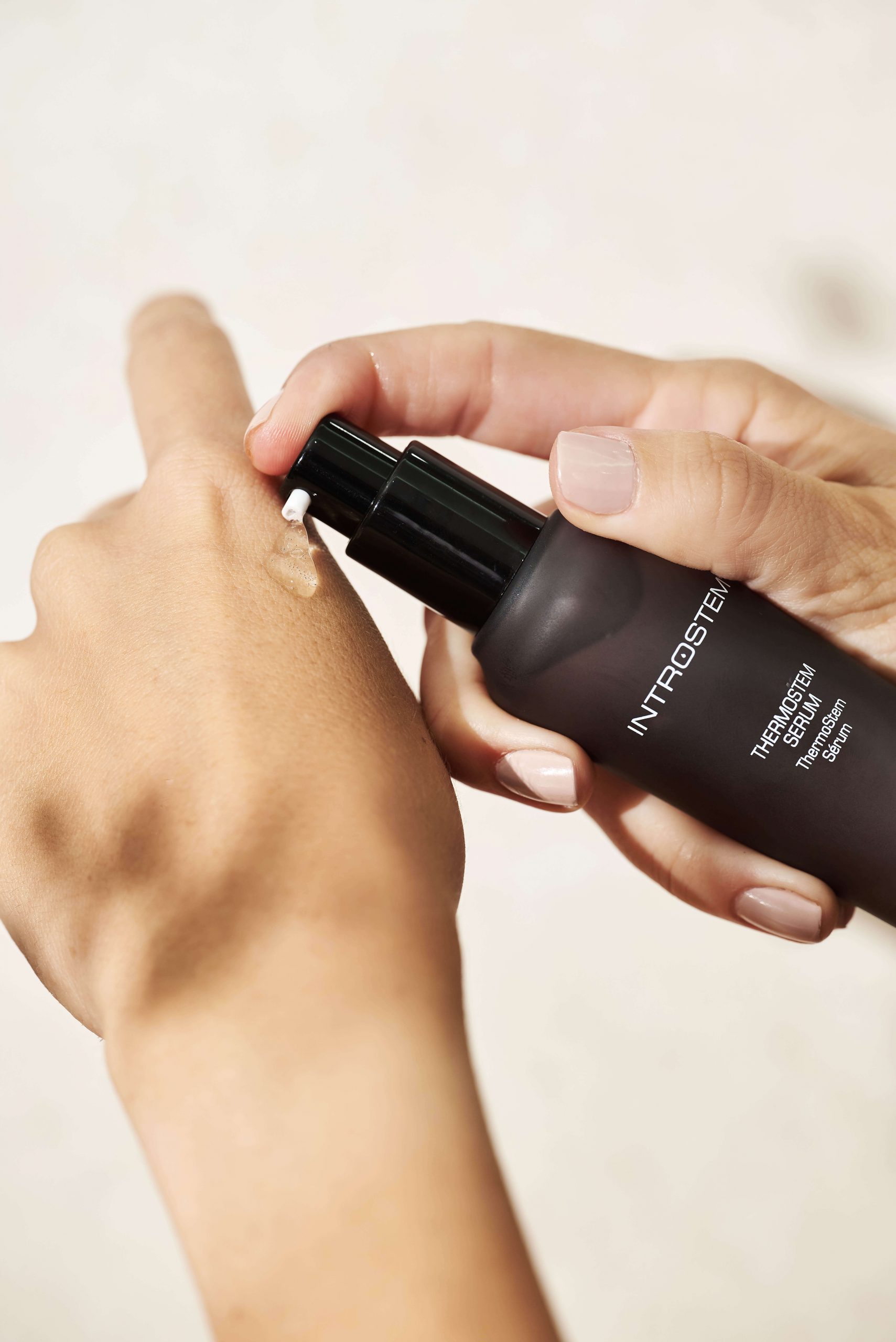 While it's always worth keeping your skincare routine relatively lightweight and minimal during the summer, the winter months are when you should be adding in a few extra layers. This way, you'll really be packing the hydration into your skin. As a result, there's more chance of those hydrating ingredients working their way downward, rather than evaporating into the air.
The best way to add extra layers to your skincare routine is with serums. Although they're quite thin in consistency, they can really pack a punch when it comes to hydration. In fact, their lightweight nature enables them to dive even deeper into your complexion. This will leave your skin looking plump and radiant from within.
One serum that works beautifully in a winter skincare routine is the Introstem ThermoStem Serum. It'll give your skin a big splash of hydration with sodium hyaluronate and glycerin. Meanwhile, the peptides in this formula will leave your skin barrier feeling strengthened and more resilient.
6) Keep Using SPF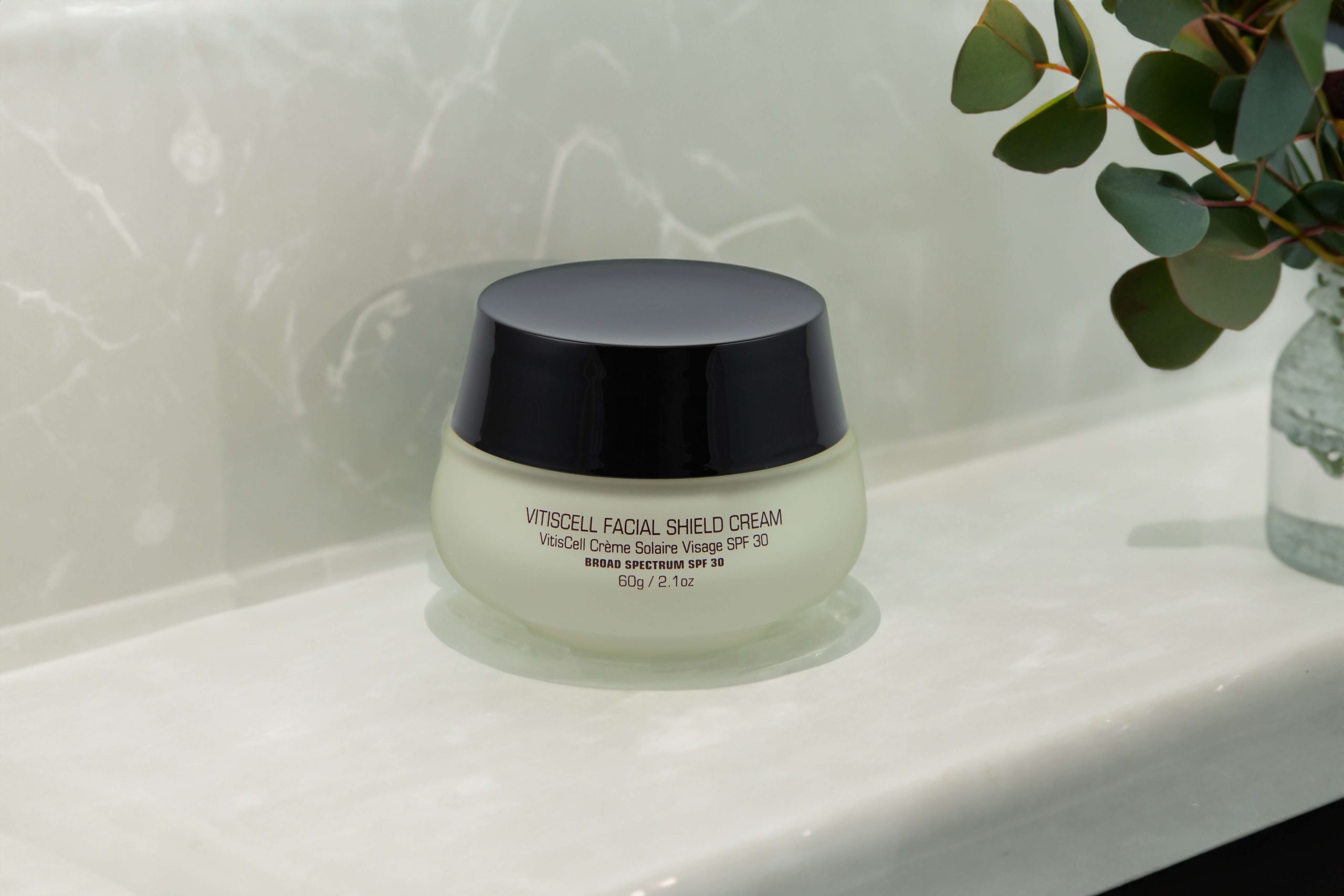 It can be easy to neglect sun protection when you're faced with the dull and dreary days of winter. With the sun often barely making an appearance, surely SPF isn't actually needed?
Unfortunately, this is something that many people mistakenly believe. However, the sun's UV rays can wreak their damage year-round. Even though you may not be able to feel much warmth from the sun in the winter, UV rays are still present and dangerous.
Since you're dealing with dry skin, it would be worth looking for a winter sunscreen that also offers moisturizing benefits, just like the Introstem VitisCell Facial Shield Cream SPF 30. It'll keep your skin protected from the sun, provide some intense moisture, and, even better, it's also packed with antioxidants. Grape stem cells, green tea extract, vitamin A, and more all help to enhance how protected your skin feels from all forms of environmental damage.
7) Keep Your Dry Skin Hydrated From Within
While you aren't going to be able to fix your dry skin by simply drinking more water, it's still important to make sure that your body is sufficiently hydrated. If your body is dehydrated, then your skin will be too. This will make the dryness even harder to beat.
It can sometimes be hard to drink eight glasses of water on cold winter days. However, don't forget that tea also counts toward your liquid intake. Not only will a cup of herbal tea hydrate you and warm you up, but you'll also be giving your body an extra dose of antioxidants.
If you struggle to drink enough liquids in the winter, try adding more water-rich foods to your diet too. Although they shouldn't be relied on as a like-for-like alternative to drinking water, raw fruits and vegetables are a great way to give your body some extra hydration.
8) Invest in a Humidifier
One of the main reasons why the skin turns drier in the winter is because of the lack of humidity in the air. When your skin is surrounded by dry air, the water in your skin evaporates out at a much faster rate. 
This is exacerbated even further in the winter by indoor heating. It makes the already dry winter air even drier. Since you likely keep your windows closed in the winter, this dry air can't escape. This means that it will quickly sap your skin of moisture whenever you're indoors.
One of the best ways to counter this is with a humidifier. These machines are designed to add moisture back into the air, increasing humidity. Set one up in your bedroom, which is where you probably spend the longest period of continuous time, and you'll soon find that your skin feels softer and smoother in the mornings.
9) Resist the Temptation of a Hot Shower
Remember how we talked about dry skin being an indication of a compromised skin barrier? 
Well, hot water is something that damages that barrier even further. Each time your skin is exposed to hot water, the natural oils that your skin has produced end up stripped away. Since your skin doesn't produce as much sebum in the winter, it can take a while to replace this lost oil. The end result will be skin that feels even drier as the effects of this accumulate.
Although a hot shower may feel relaxing at the end of a long and cold day, resist the urge to crank the temperature up. Instead, keep the water as cool as you can handle – your skin will thank you!
Summary
If dry skin in the winter is something that you experience year after year, it's time to make a change. Follow the tips that we've shared above and you'll be able to finally restore the look of moisture and health to your complexion, no matter how harsh the weather around you may be!
Click here to upgrade your winter skincare routine with more bestselling products from Introstem.